Looking for the best copycat recipes from your favorite restaurants? Ever tried to duplicate a restaurant recipe to no avail? I certainly have, and more than once, I've ended up with a true recipe disaster on my hands. Pulling off your own "secret sauce" is not simple, but somehow, these bloggers and chefs have managed to come up with the perfect combinations of ingredients to duplicate some of my favorites. Call me impressed. From my favorite crispy fried chicken at Chili's, to Chipotle chicken burritos to yummy desserts from the Cheesecake factory, this list of recipe copycats is sure to wow you and your dinner guests.
If you have a favorite food from a top restaurant or chain and want to try making it at home, you have to check out these 50 best copycat restaurant recipes. Quit spending money eating out and make food from your favorite restaurant chains at home. Save money, plus you get to eat as much as you want! After testing hundreds, the are our top picks of the best restaurant copycat recipes.
Copycat Recipes From Top Restaurants
1. Copycat Olive Garden Salad Dressing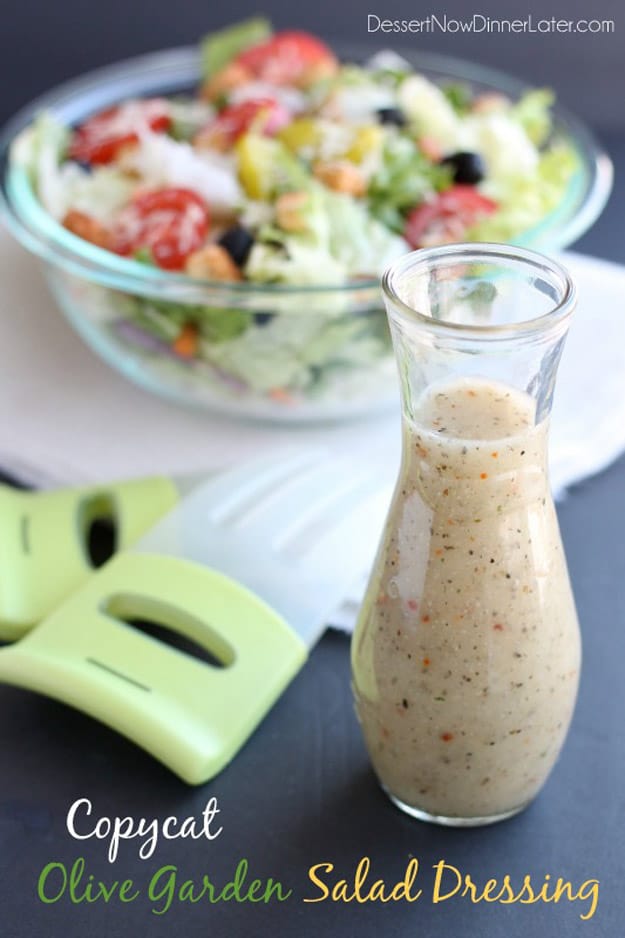 Unbelievable that I never knew how easy this one was to make at home. First on my list because I now always keep a bottle of my own homemade Olive Garden salad dressing in the fridge, this dressing recipe is simply divine. I love eating at the restaurant, too, but now I can add this to my favorite chicken salads and veggie combos at home. Try dipping carrot sticks in it for a most delicious snack idea. If you are looking for Olive Garden copycat recipes, this salad dressing copy cat is the most requested and most loved for a reason. Try some out today. We also have lots more cool salad dressing recipes here.
2. Lightened-Up KFC's Fried Chicken Tenders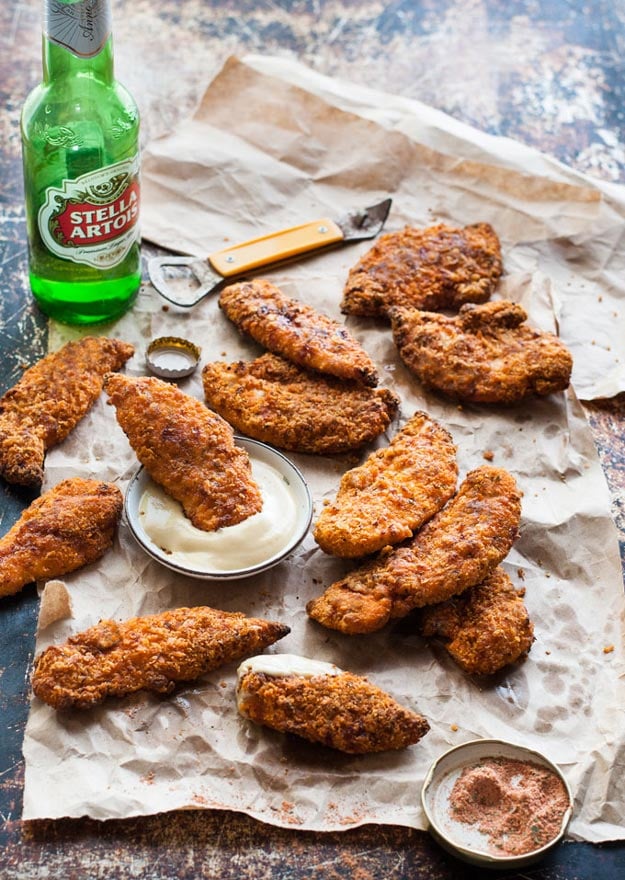 KFC but better? How on earth could you do that? Well, this awesome fried chicken recipe has the perfect combination of seasonings and spices to taste like Kentucky Fried Chicken, but it has tons less fat in it, so it is better for you. This means you can eat it more often without feeling guilty, so I say better! For the best in KFC copycat recipe ideas, nothing tastes better than this healthy chicken tenders recipe. Tastes just like Colonel Sander's version, but without all the fat. This is a perfect dish to try out with your picky eaters – every single one of my kids love this recipe.
3. CopyCat Texas Roadhouse Rolls with Cinnamon Honey Butter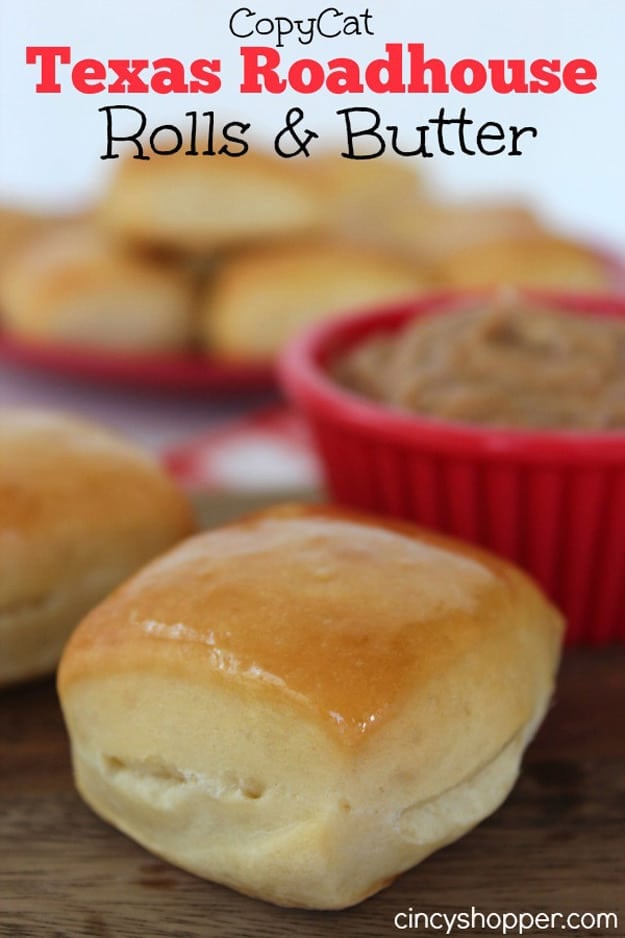 Yum. Yum. Yum. I made these Texas Roadhouse Copycat Rolls for Christmas dinner and the memory still has me saying that and thinking about them. So delicious, these homemade rolls are incredibly awesome. It is not as hard to make homemade rolls as you might think, either. Check out the recipe and try some of these for dinner tonight. I promise you will not regret it. If you are looking for the most requested Texas Roadhouse copycat recipe, we think you absolutely must start with these homemade dinner rolls. Add honey butter to them when they come out of the oven, and it is heaven. Of all the copycat recipes I've tried, this one is probably my favorite. Everyone loves this homemade roll recipe, and it does taste just like the ones at Texas Roadhouse.
How to Make Cracker Barrel Fried Apples Recipe
4. Cracker Barrel Fried Apples Recipe

I don't love everything on the Cracker Barrel menu, but their fried apple dessert is something I just can't live without. Sometimes I have to wonder if I am glad I learned how to make this one at home. Apple, butter and cinnamon-y goodness does not get any better than this. However, for special occasions (like every weekend) I highly recommend this dessert recipe. One of the most loved Cracker Barrel copycat recipes around, these fried apples make an awesome dessert, but I have to admit sneaking into the kitchen and eating them for breakfast, too.
5. Krispy Kreme Glazed Doughnuts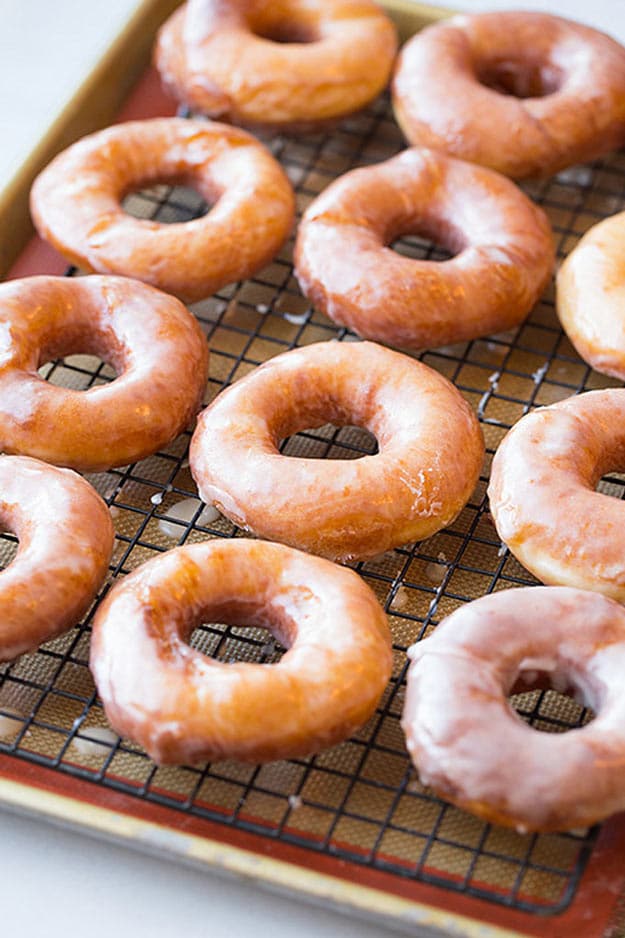 I love Krispy Kreme doughnuts so much and I only get to eat them once a year when I go visit my mom. Eating a hot fresh Krispy Kreme doughnut has been a requirement for every trip I make to see her for 15 years. When I saw this copycat recipe for a Krispy Kreme knockoff, I was skeptical, but when I tried it, the result was stellar. Plus, you get to eat as many as you want! A great Saturday morning breakfast idea to surprise your kids or out of town guests, these homemade doughnuts rock! When it comes to awesome restaurant menu duplicates, this doughnut recipe from Kristy Kreme is one of the best copycat recipe ideas we've tried.
6. Taco Bell Copycat Recipe – Quesarito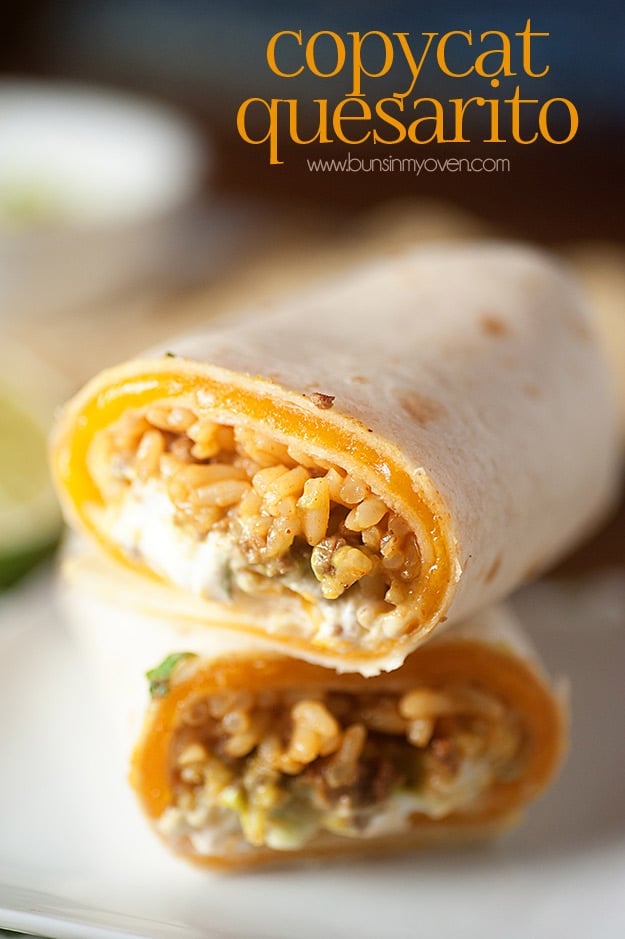 Taco Bell sauces and food have this distinctive flavor that is not easy to replicate. This is why, I think, that they now do well selling Taco Bell sauces and seasonings in my local grocery store. However, this copycat of the Taco Bell quesarito is really super. Not quite a quesadilla, not quite a burrito, but full of cheesy goodness and even better. If you want a fast food restaurant recipe that is sure to be good, or if you just have to have your daily quesarito, try this one.
7. Copycat Chipotle Barbacoa Recipe

Looking for Chipotle recipe copycats? Chipotle menu dupes are some of our favorites, and we love being able to make these dishes at home. No need to spend money at Chipotle or go out of your way to pick up barbacoa when you can make this at home. I served this at my work Christmas party last year, and it was a big hit. This barbacoa freezes well, too, so it is good to keep on hand when you want a quick meal to heat up in the microwave.
8. Olive Garden Zuppa Toscana Recipe Crock Pot Copycat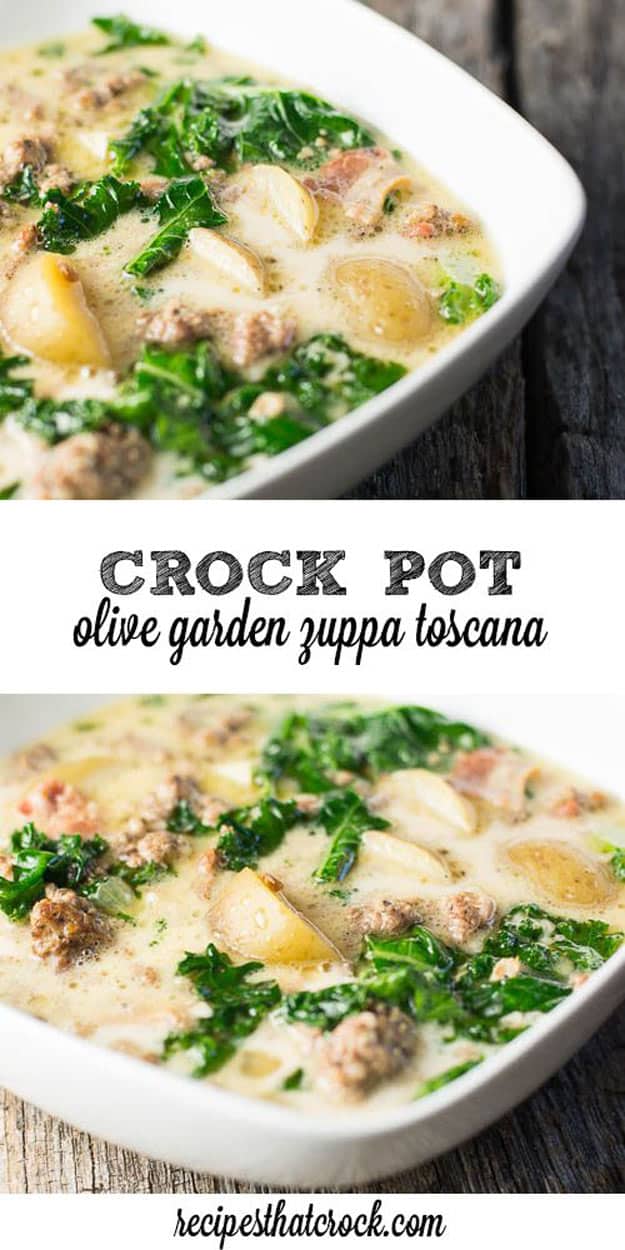 One of my favorite copycat restaurant recipes, this crockpot version of my Olive Garden favorite soup is a hit with my family. Easy to make, it tastes just as the one I love to order when I eat out.
9. Chicken Crispers Chili's Copycat

Baby back ribs may be some people's favorite dish to order at Chili's Bar and Grill, but mine would have to be the Chicken Crispers. There is just something about that batter on their fried chicken I can't live without. Recently, I tested out this replica via a lookalike recipe and was surprised to find it tastes just like the original. I can now make one of my favorite restaurant dishes at home and so can you!
10. Pumpkin Spice Latte Starbucks Copycat Recipe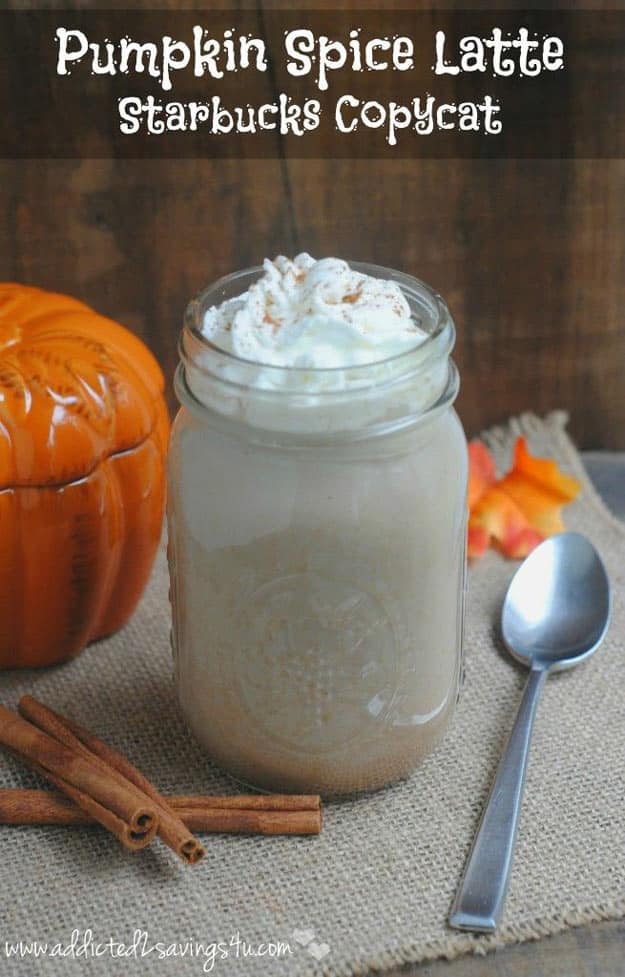 Oh, how much money I could have saved last year if I'd only had this Starbucks pumpkin spiced latte recipe. Oh well, at least I have it now. Try making this coffee drink for yourself and start enjoying PSL from Starbucks without paying $6 every time you want one.