This scrumptious recipe by Catherine's Plates on YouTube is as good as your favorite dish from Olive Garden! This recipe calls for only 9 simple ingredients that you may already have in your kitchen and if not, you can easily find them in the nearest store. No need to drive all the way to the restaurant just to eat a yummy chicken and pasta because you can now have it at home in just a few easy steps.
Ingredients:
2 pounds of skinless & boneless chicken breast
16 ounces of Olive Garden Italian dressing
8 ounces of cream cheese, cut into cubes
¼ tsp of salt
¼ tsp of black pepper
¼ cup of parmesan cheese, shredded
16 ounces of cooked pasta, drained
½ cup of parmesan cheese, shredded
2 tbsp of parsley
Directions:
Step 1
Grease your crockpot with nonstick cooking spray, then place the chicken breasts in the bottom of the crockpot, and season them with salt and pepper. Pour the Italian dressing over the chicken breasts nicely, then add the cubes of cream cheese all over the chicken, and sprinkle the top with ¼ cup of parmesan cheese. Place the lid on the crockpot, then allow the chicken to cook over a low setting for about 6 to 8 hours or on a high setting for about 4 to 6 hours until the chicken is tender and cooked through.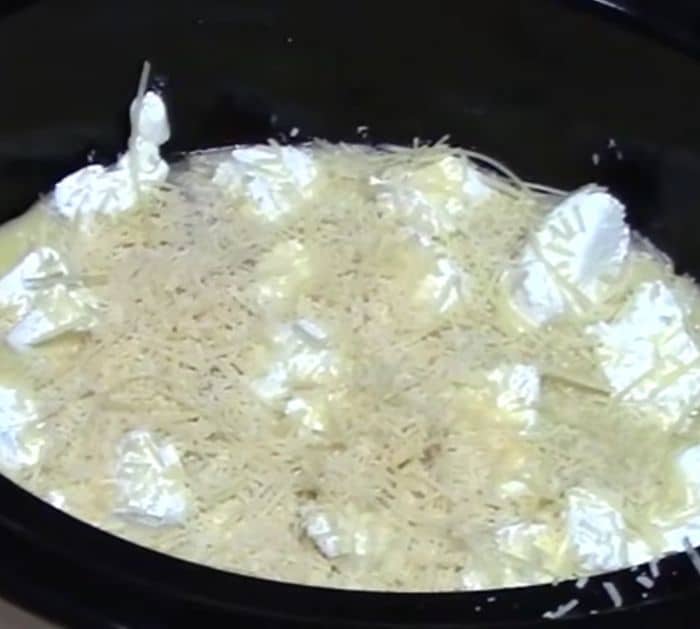 Step 2
While waiting for the chicken to cook, prepare and cook the pasta according to the package instructions. Once done cooking, remove the chicken and transfer it onto a chopping board, then using 2 forks, shred the chicken, and put it back in the crockpot. Add the cooked pasta, parsley, and ½ cup of parmesan cheese into the crockpot, then give them a good stir until well combined, and serve. Enjoy!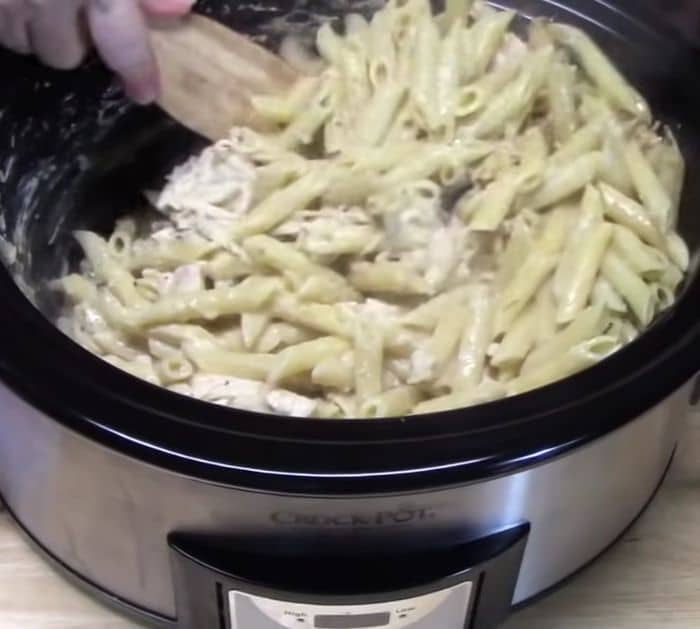 *These amazing images are all credited to Catherine's Plates via YouTube. Check her other content and follow for more!
Easy Crockpot Olive Garden Copycat Chicken & Pasta Recipe