Need to do some updates around the house but think you lack the funds for any worthwhile home improvement projects? It is true that home repair and renovation can be expensive, but there are also some cool things you can do on the cheap. Check out these step by step tutorials for some inexpensive ways to update and improve your home, but on a budget. From kitchen to bath, living room to bedroom, you are sure to find one or more projects to try out this weekend. Recently, I updated my bathroom vanity using the concrete countertop suggestion, and it looks so amazing. Trying to decide which home improvement project to tackle next, and super excited knowing I have some affordable options.
1. Paint Your Cabinets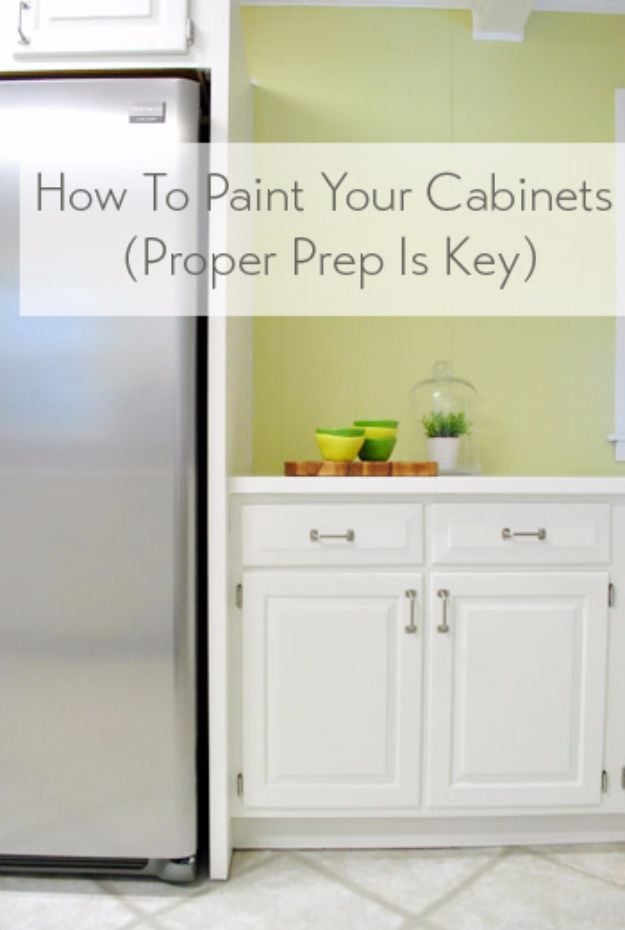 Are you thinking about updating your kitchen, namely your kitchen cabinets? Repainting them is easy, but only if you know what you are doing. Proper surface prep is crucial if you want this home improvement project to turn out right. Learn how with this step by step tutorial.
2. Faux Shiplap Backsplash with Peel 'n Stick Flooring
3. Give Your Old Bathroom Cabinets A Facelift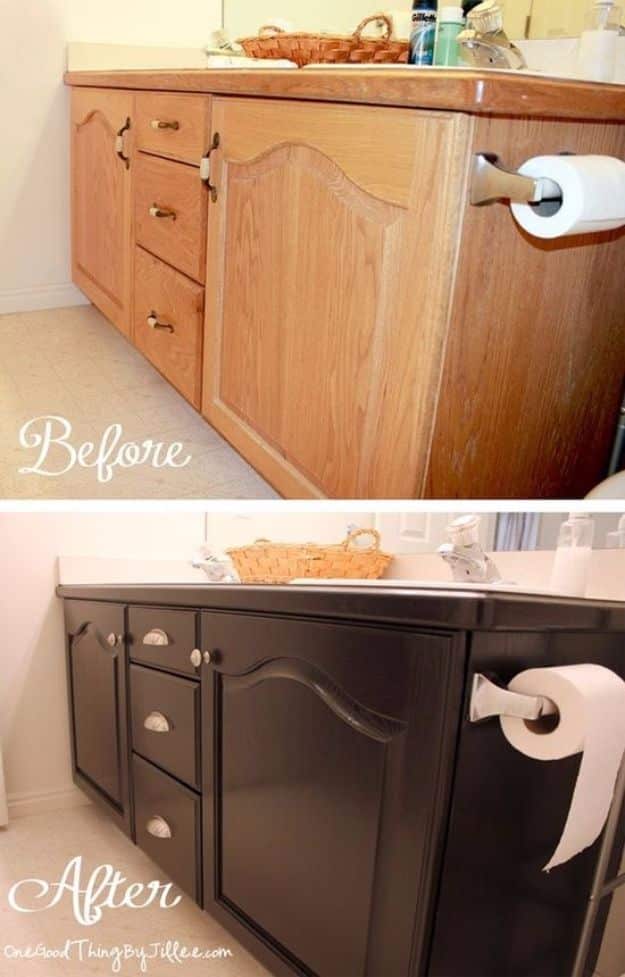 4. Easy DIY Window Trim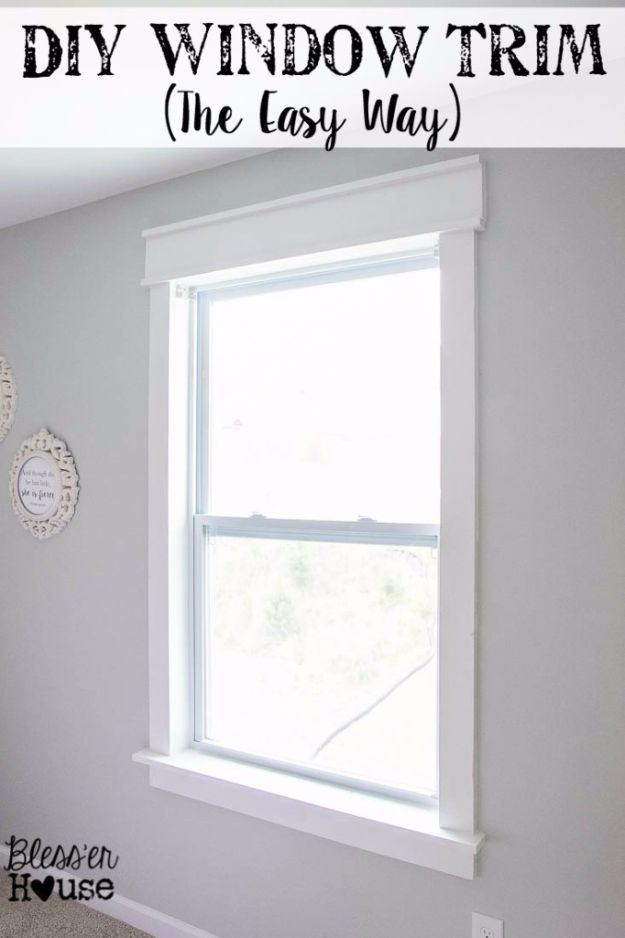 5. DIY Vanity Concrete Overlay