Need to do some updates to your home decor, namely the first impression, ie curb appeal? Or perhaps you and your friends are super tired of the fact you give them directions and the house number, but they can never find it… No worries, we found some super cool ideas for DIY house numbers you absolutely have to see. Much better than anything you could possibly buy in stores, these fun and lovely ideas are sure to make it to the top of your project wish list. I think these DIY house number ideas are far better than anything you could buy in a hardware store or elsewhere. Make a great first impression when guests show up at the front door, plus make sure the Amazon delivery folks know where to leave those packages.
DIY House Numbers
1. Modern House Number DIY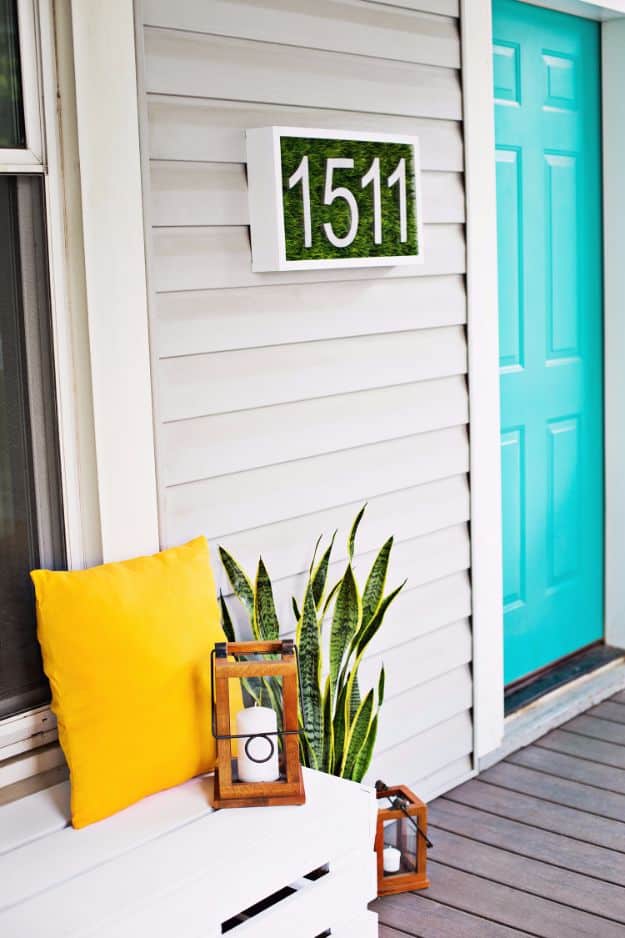 When it comes to curb appeal, the things right at the front door matter more than anything, at least in my opinion. Sure, you can go with hardware store lighting and house numbers, but why have what everyone else does? DIY house numbers are one of my favorite things to add to a new home or one if I am trying to sell it. I found super creative projects for making house numbers, so many on Pinterest that it was hard to choose just one. This big, bold numbered modern sign is one of my favorites, though, as it keeps people from having to hunt for your house or keep looking at Maps to see which house is actually yours. Complete with step by step instructions, this DIY home improvement idea would love good with most modern homes and to decorate farmhouse style houses, but certainly does not have to be limited to that.
2. DIY Rustic House Number Sign

I am loving this trend I am seeing in Pinterest house number ideas from my favorite DIY bloggers – flowers and plants get incorporated into the project, making it so lovely. This rustic farmhouse style number for the front door or street at your house gets filled with plants for a charming, creative look that should definitely help improve the curb appeal, plus perhaps make you smile every time you see it. How cute would this be filled with ornaments at Christmas if the plants could not survive the cold?
3. Address Numbers Post Planter

At first this reminded me of an old mailbox post, but this crafty sign has your street number on it plus holds a hanging plant by the curb, prominently displaying your address so people can find it. Tired of having your Amazon packages delivered to the neighbors? Try this inexpensive DIY project for the home to improve visibility and let people find the house easily.
4. DIY Nautical Address Buoys

Wow, this is a cute DIY house number. Bloggers get so creative, and I just love this project idea for a lakehouse or rustic style home. Colorful and not too fancy, this is easy to make and a bit like an art project. If you want to craft this weekend and end up with a memorable address sign, make this one.
5. Mid Century Modern Floating House Numbers

6. Elegant House Number

7. Mosaic House Numbers

8. Vintage Paddle Address Sign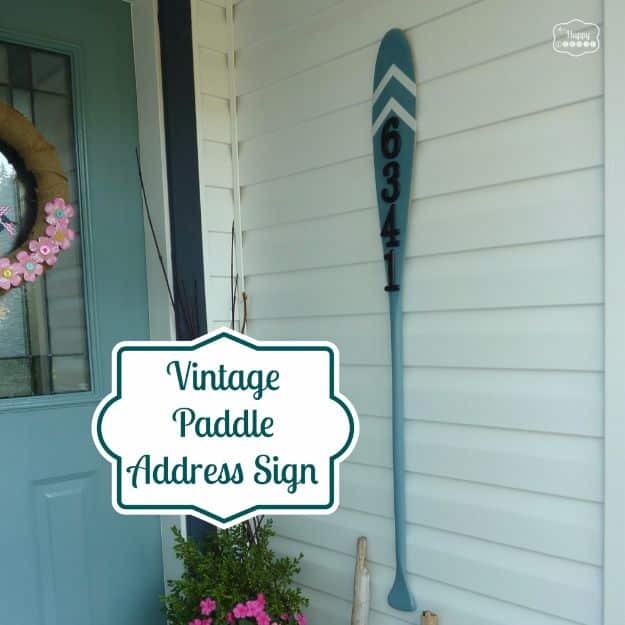 9. Polka Dotted Tiered Planters House Number

10. House Number Frame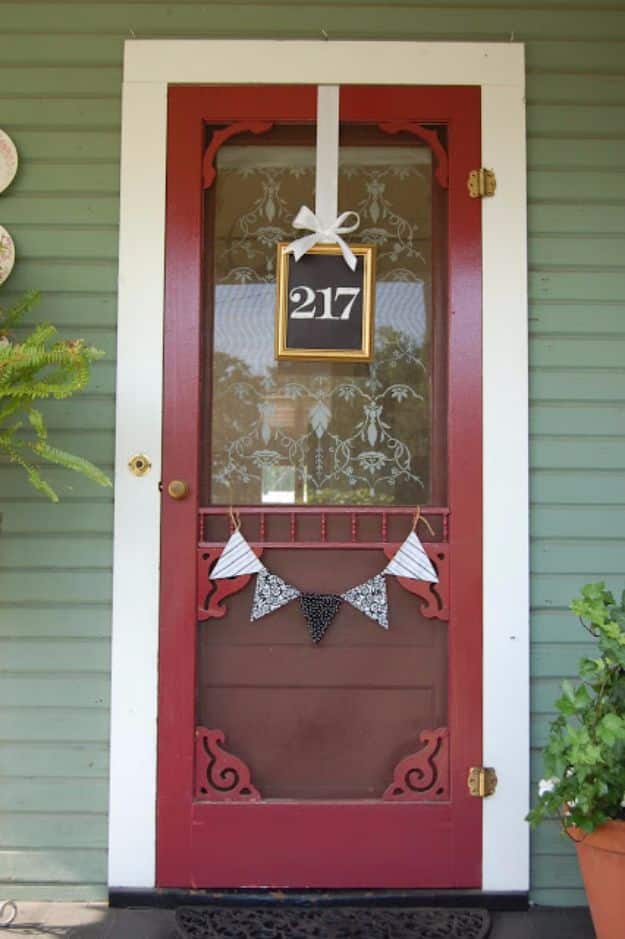 11. Super Easy Concrete House Numbers

12. Old Wooden Door House Number Sign

13. Old Milk Can Turned Address Marker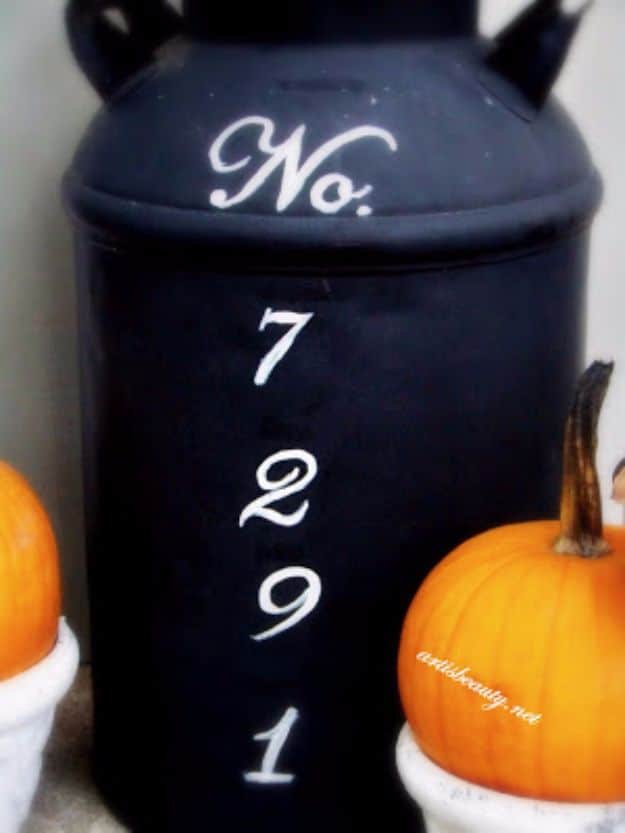 14. DIY House Numbers Sign From Pallets

15. House Number Plaque From Paint Sticks And Scrap Wood

16. Modern Stainless Steel Home Numbers DIY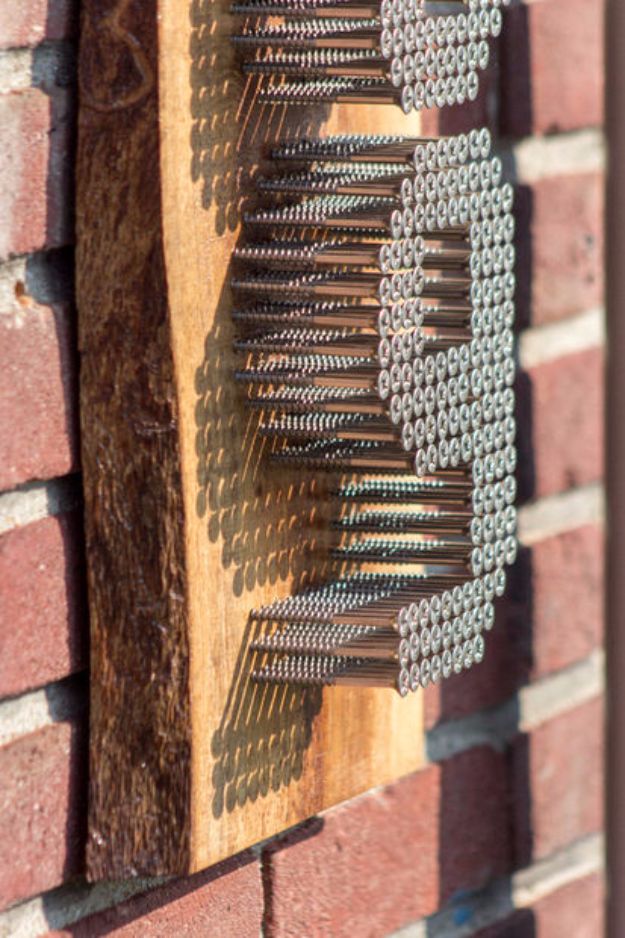 17. Flower Box House Number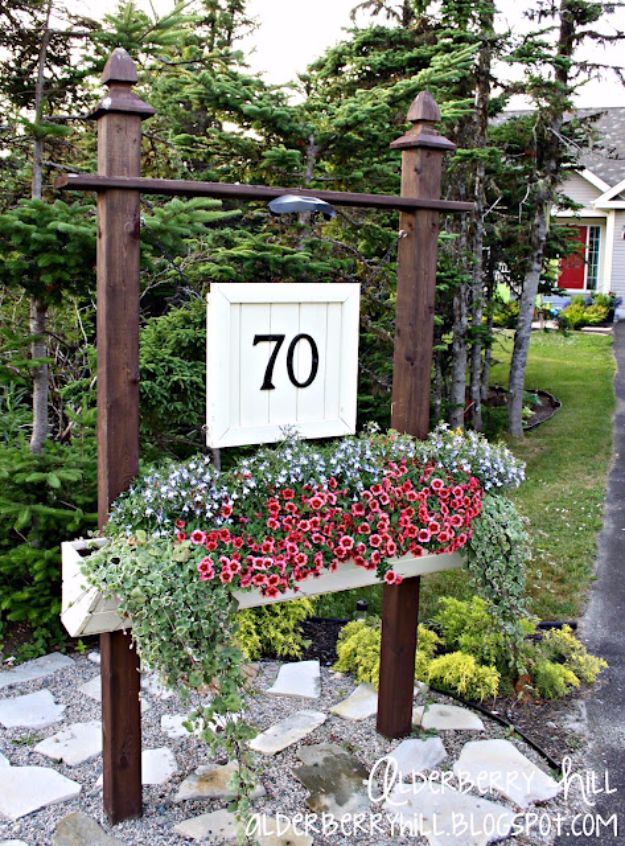 18. Simple DIY House Number Board

19. DIY Wooden House Number Sign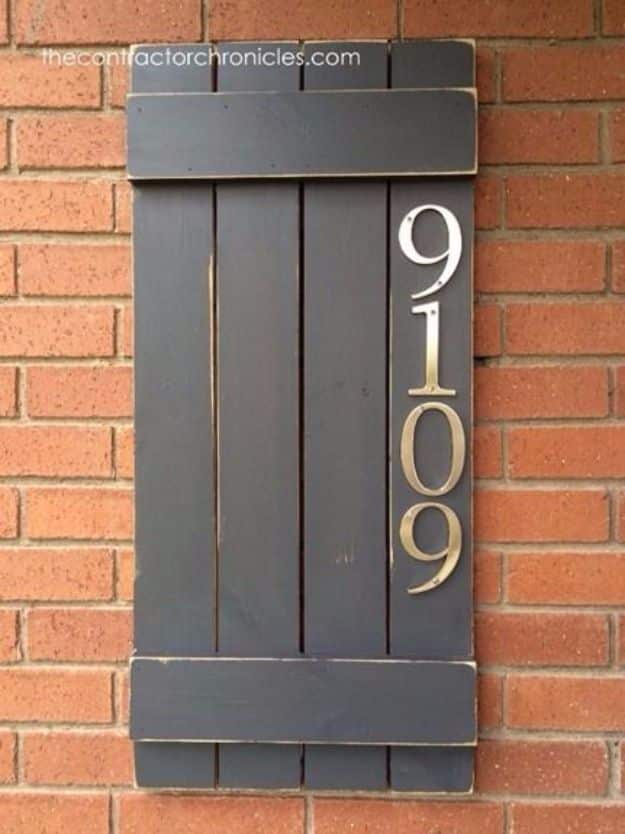 20. House Number Installed On A Stair Riser

21. House Number Post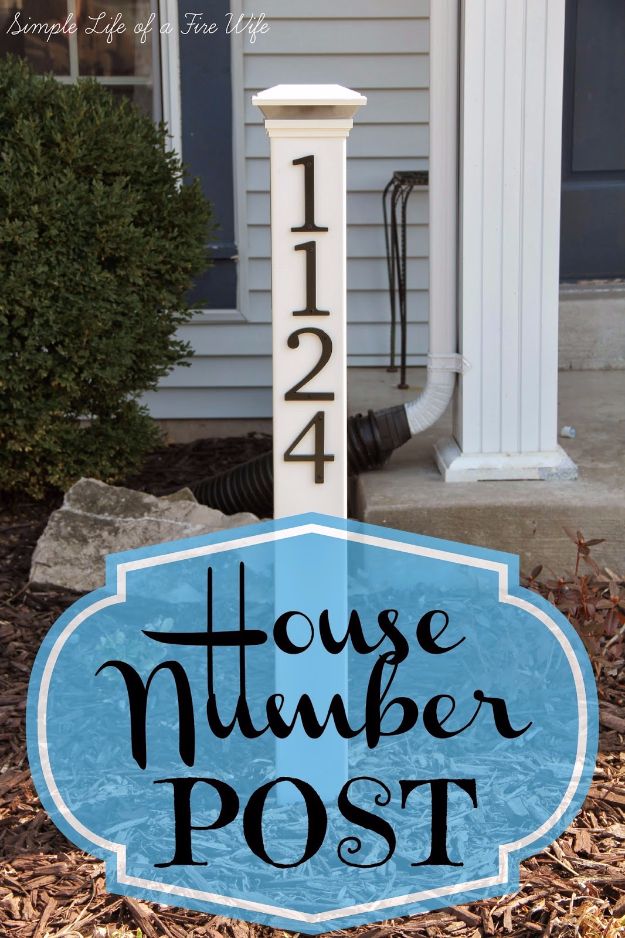 22. Cheap Modern House Number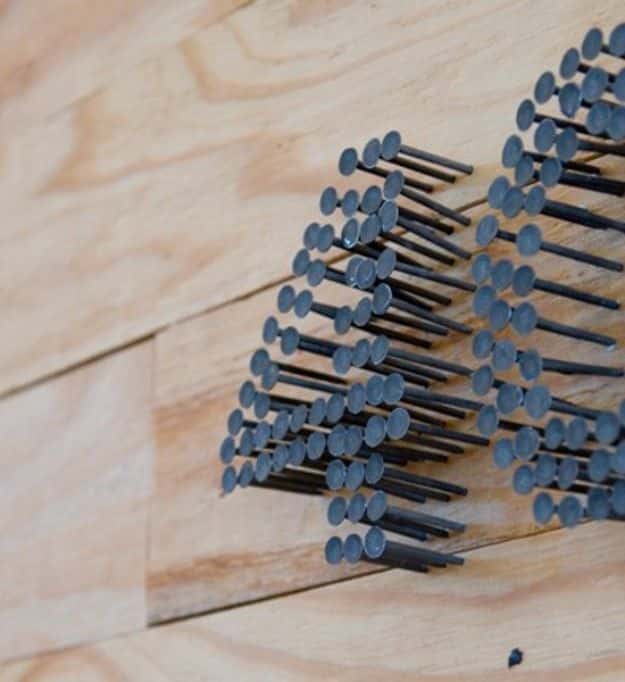 23. Wooden Fish House Number

24. House Number Painted On Front Door
itsthelittlethingsthatmakeahouseahome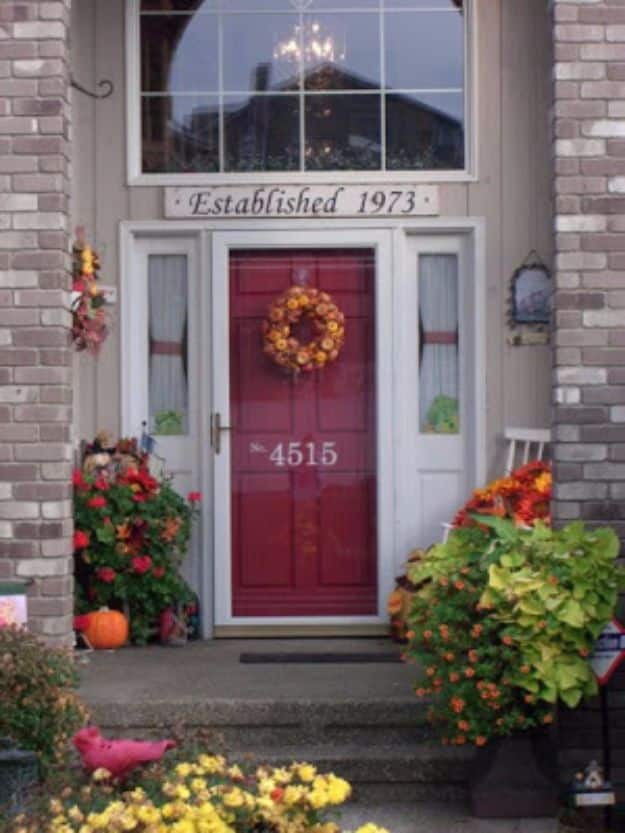 25. Vertical Hanging Buckets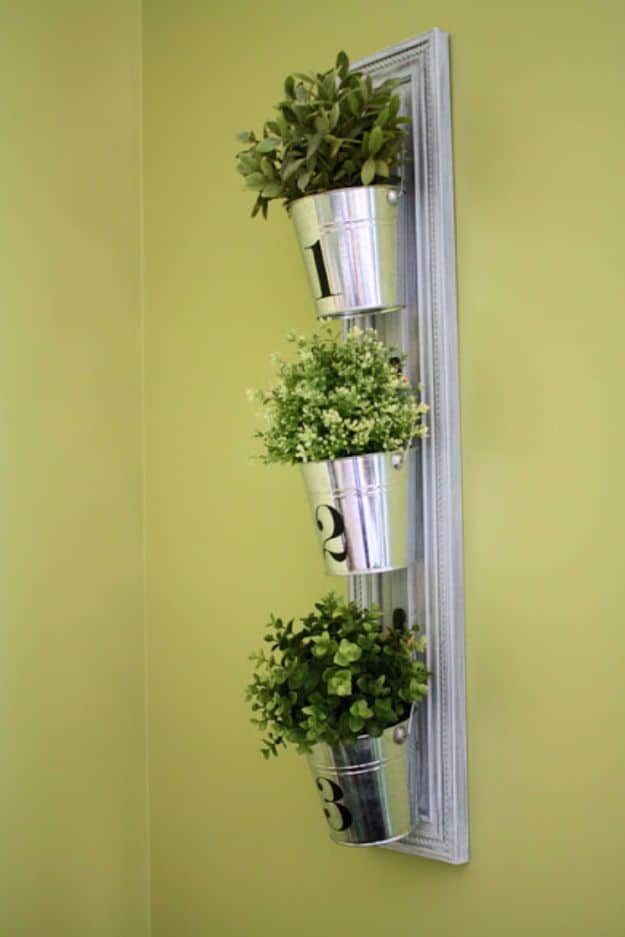 26. DIY Address Plaque And Planter Box

27. Light Up House Number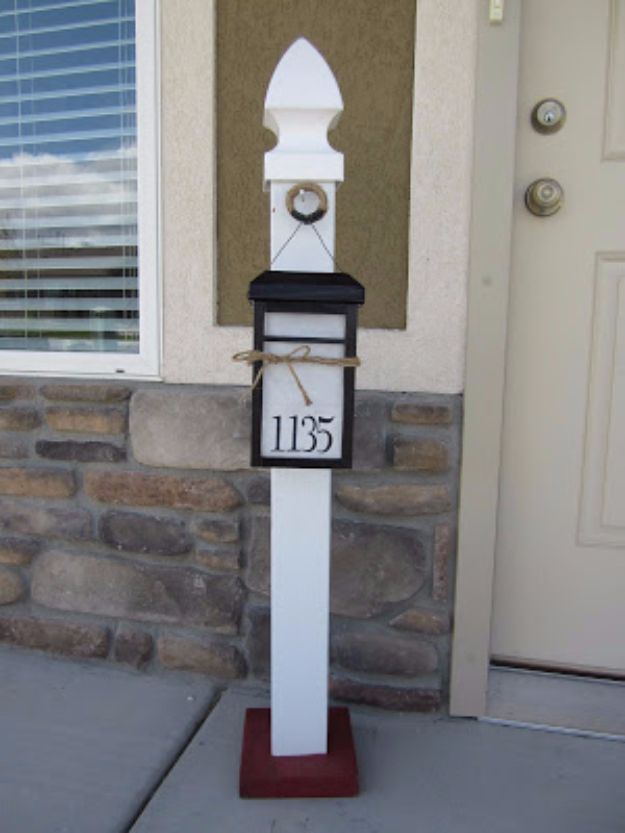 28. House Address Number Monogram

29. House Number Sign With Planter Box

30. Pillow House Number

31. House Number Tiles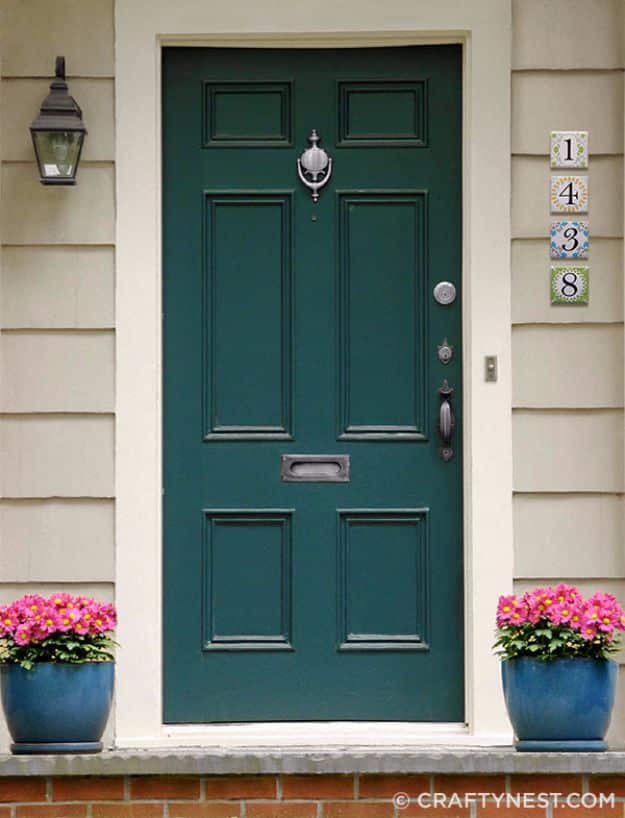 32. Framed House Number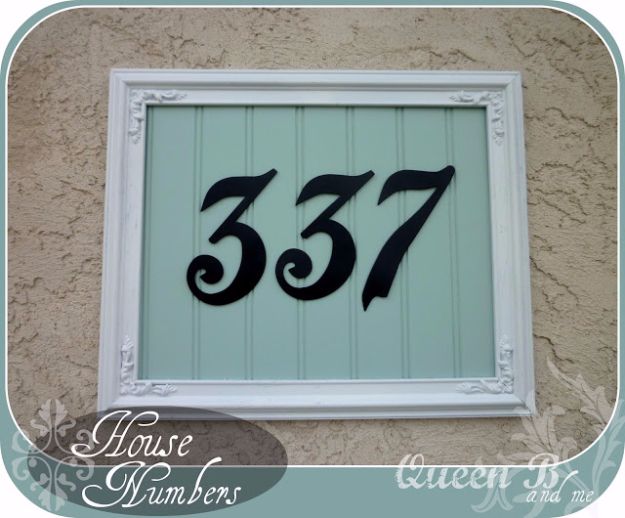 33. DIY Modern Address Plate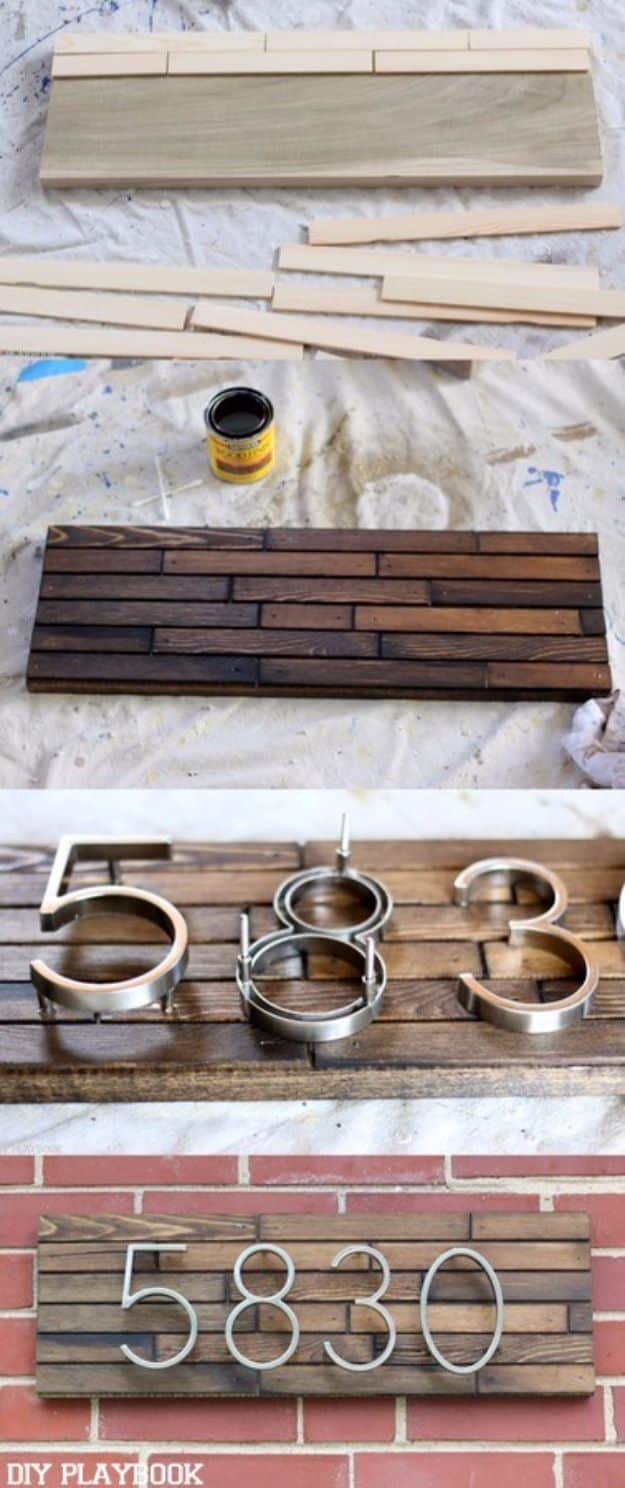 34. House Number Door Wreath

35. DIY Simple House Number Sign

36. DIY House Number Flower Hanger