Are you tired of not having the amazing furniture and decor you deserve because you simply don't have the funds to get the home or apartment of your dreams? Stop, then, and take a moment to check out all of the inexpensive DIY home decor ideas you can make this weekend. I used to think I was going to have to wait years to have decent looking decor, and when I found my calling in DIY, well, I have too many things to even fit well in the house anymore! There is simply no excuse for using your limited budget as the reason you don't have exactly what you want. In fact, DIY furnishings look even better than many of the things you can find in stores. Check out this list of the top 50 cheap DIY home decor projects around. Complete with easy to follow step by step tutorials and gorgeous photos, you'll find everything from wall art to bedding accents to planters to baskets, and lots of things in between. Many of these cool and crafty ideas can be made with dollar store and thrift store items, too, so you will definitely not need much to make them. I already had a lot of these supplies at home. Pick your favorite to make this weekend and see for yourself. Dreamy DIY decor like this is yours for the making…
Cheap DIY Home Decor Projects
1. DIY Geometric Planters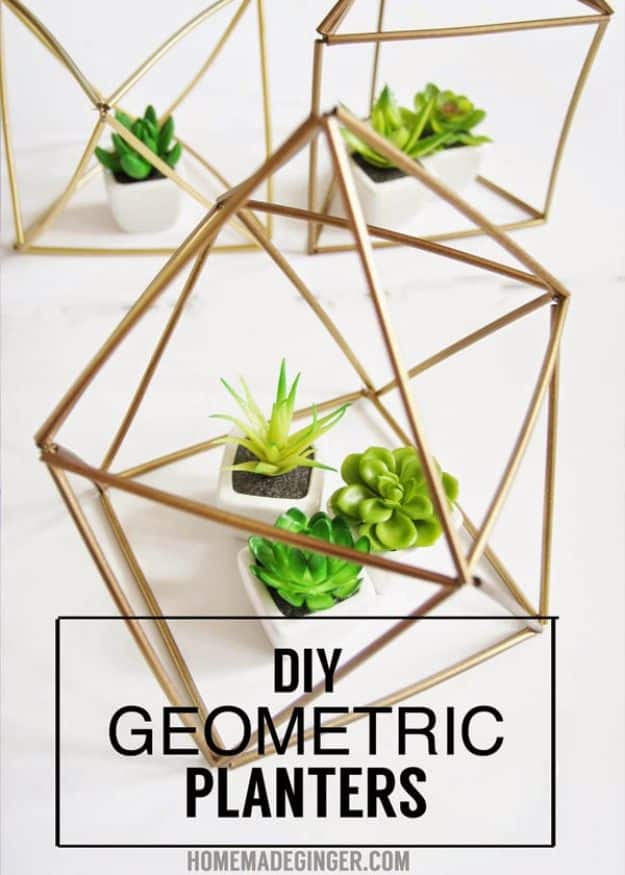 Oh wow, this is such a modern and trendy planter! It makes for such an attention-grabbing piece in your home. They are so beautiful, I can't believe they are made out of straws. I might have to try this for my own. For cheap DIY home decor, your centerpiece or tabletop decor does not have to look anything but super expensive like these crafty planters.
2. Coffee Crate Lid Sign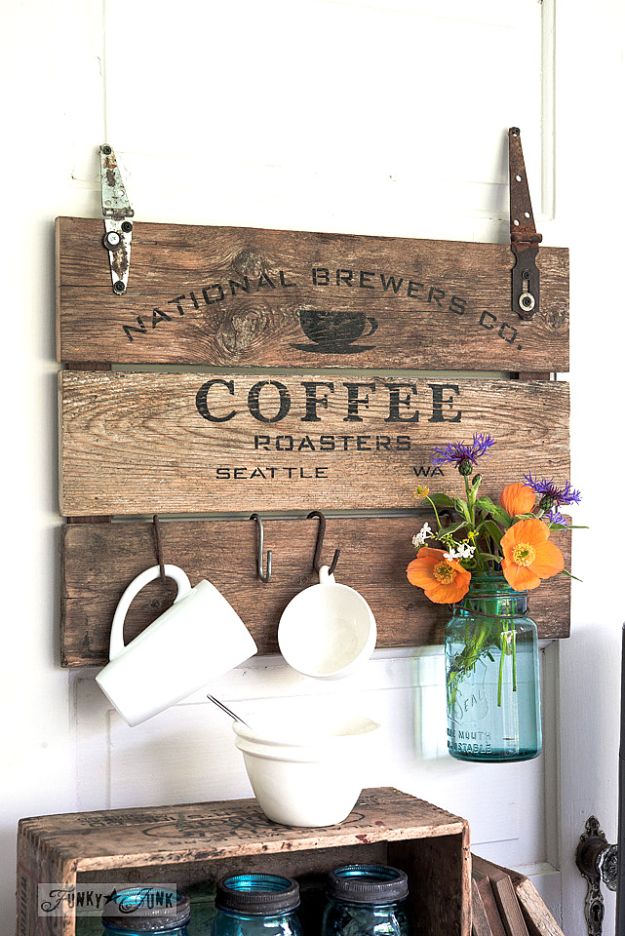 This cool DIY home decor idea belongs in that farmhouse kitchen of yours. Super pretty but also practical, you will love this easy rustic coffee station.
3. DIY Ampersand Art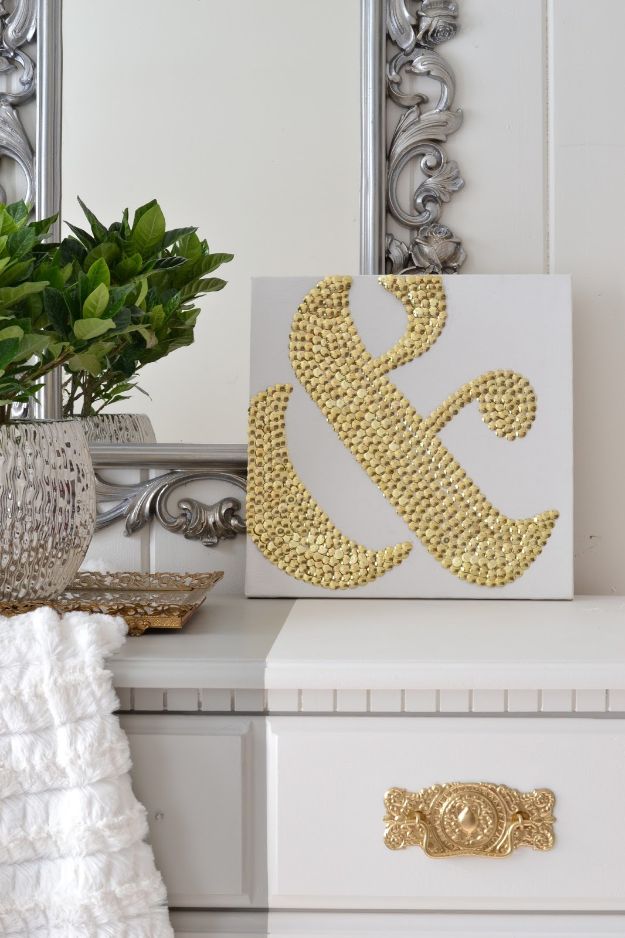 This ampersand art looks so pretty it might just be my weekend project. It can fill an empty space on the wall I've been looking at for, um, way too many months. Perfect addition to any gallery wall too, I should say.
4. DIY Rustic Wood Chalkboard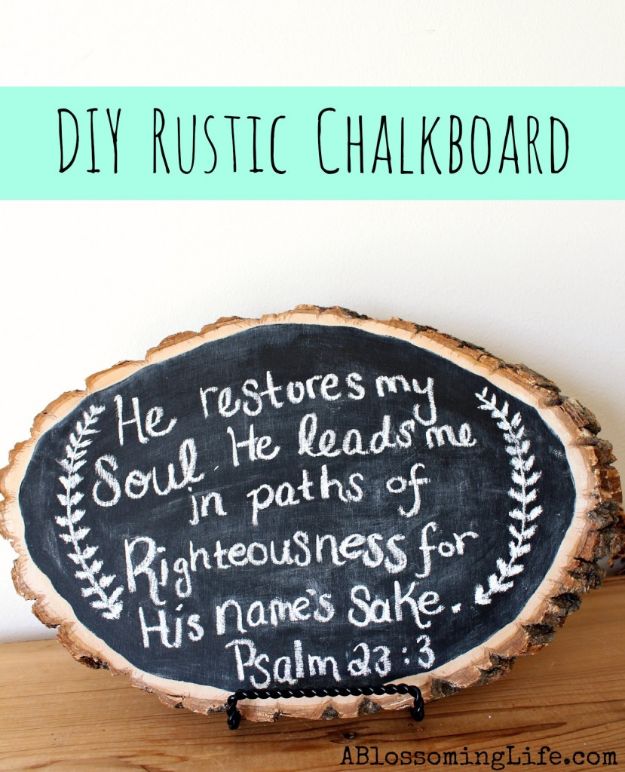 I just love the rustic feel on this beautiful chalkboard sign. Plus writing daily inspirational messages on this would be so great and so uplifting. What a fantastic idea from A Blossoming Life. Definitely worth a try.
5. DIY Metallic Rope Throw Basket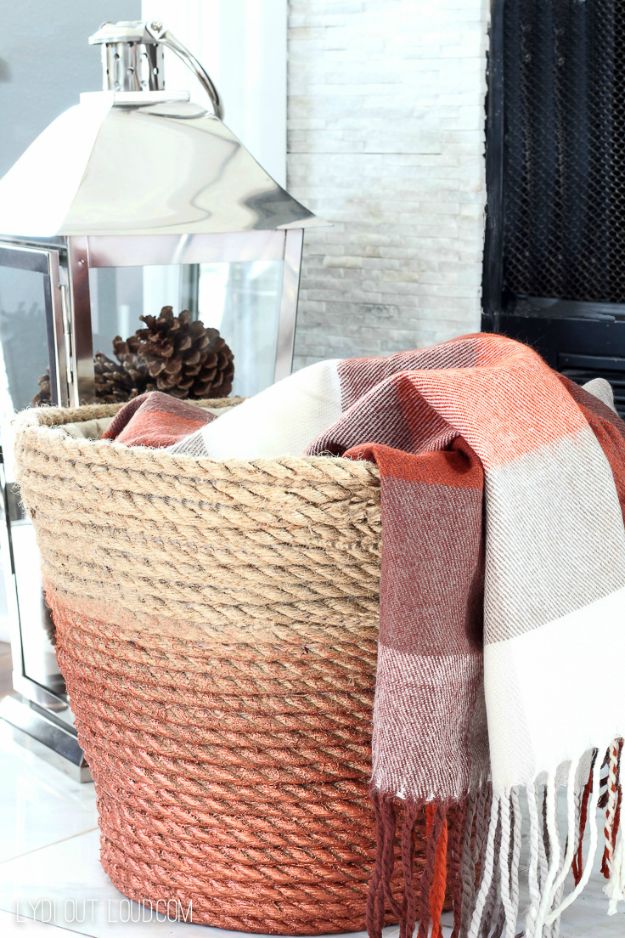 Make this stylish rope basket using materials from the dollar store and in less than an hour by following along with the complete tutorial from Lydi Out Loud. Such a beautiful DIY and I am loving the touch of copper.
6. DIY White Brick Vase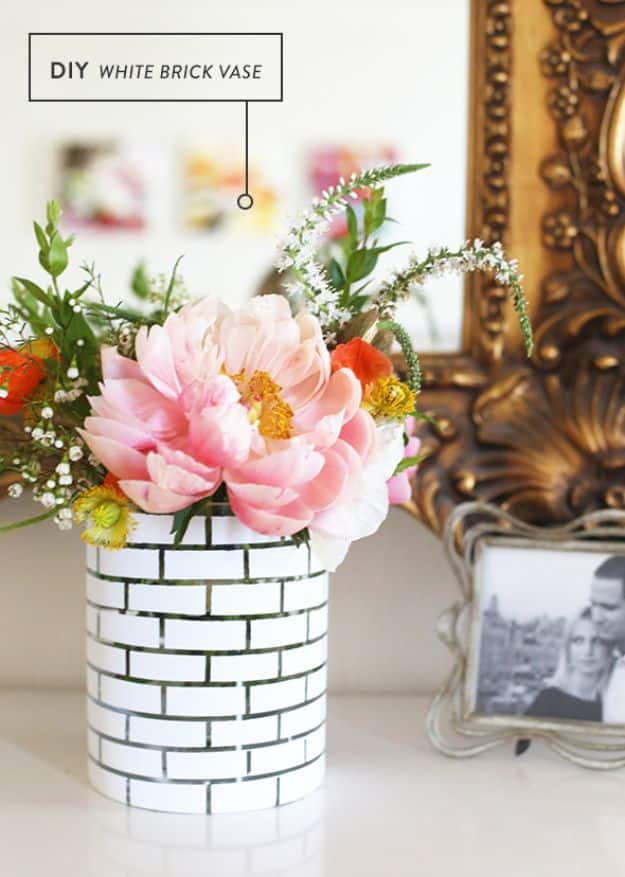 Breathe new life to your boring clear vases by painting them over and turning it into this beautiful white brick vase. It is such an easy and cheap DIY for an old vase, I absolutely loved this idea!
7. DIY Mirror Boxes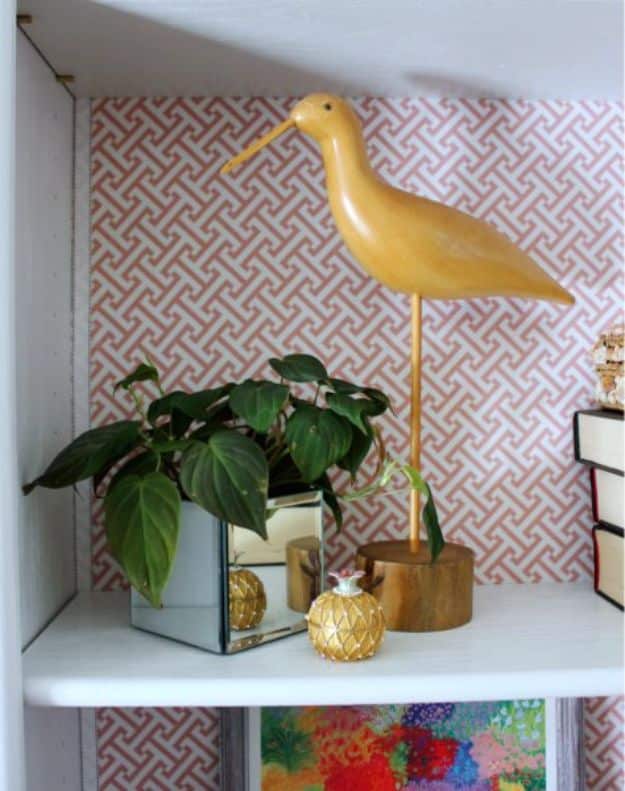 Add a little shot of glamour in your home decor by making these awesome reflective mirror boxes. I just love how pretty they turned out considering the materials all came from the dollar store. They look pretty great on bookshelves, don't they?
8. DIY Floral Monogram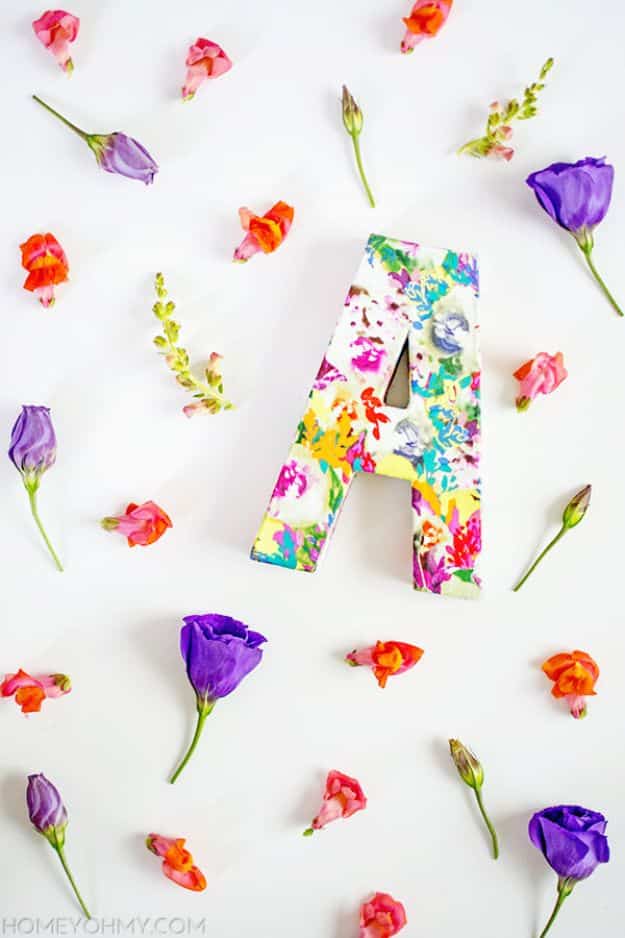 This beautiful floral monogram letter is ideal over the crib in the nursery or as the couple's initials at the head table at a wedding – so many uses! The floral fabric was perfection, it totally rocks this monogram.
9. Hanging Wall Planters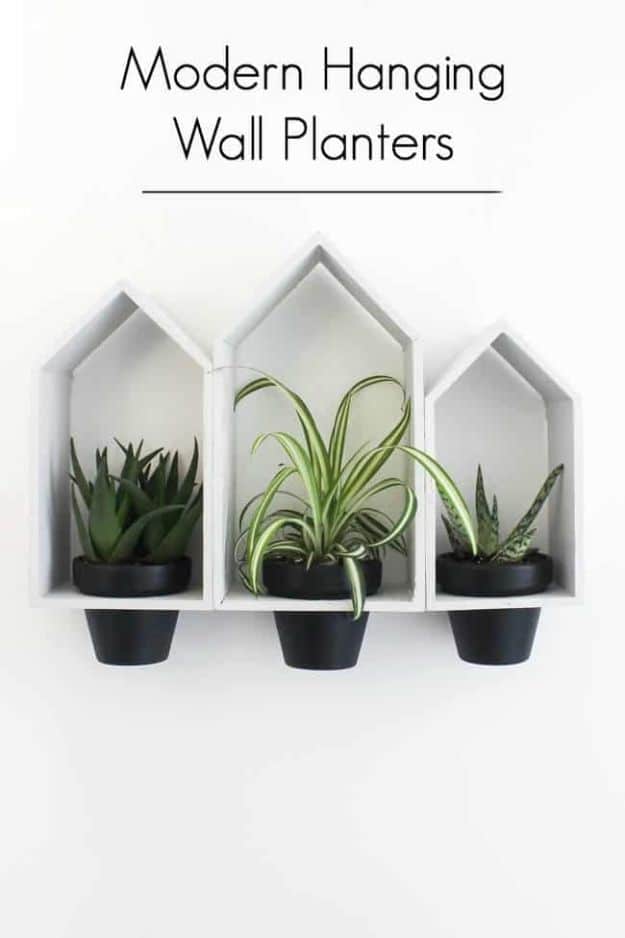 Would you look at these cute little wooden houses? I love this idea, it's so creative! It's such a fun project. Now I just need to hunt for these little nesting houses and with the complete tutorial from Love Create Celebrate, I will be all set to make my own.
10. DIY Hula Hoop Chandelier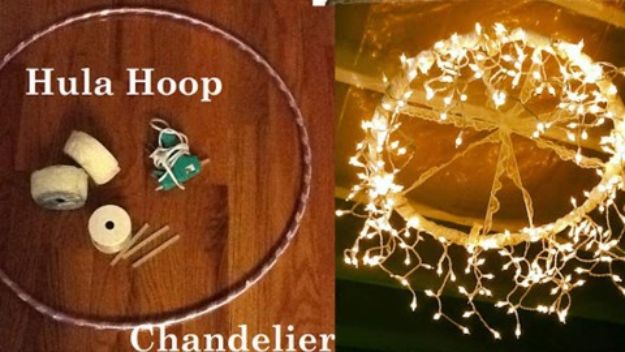 Learn how to make this awesome hula hoop chandelier from DIY Joy. We also have a video tutorial to help you along with this project. This would be perfect hanging in your porch or patio.