Need new and creative DIY kitchen decor ideas? Is your kitchen a lovely center of creativity and beauty or one of clutter and chaos? Recently, I realized I spent more time in my kitchen than in just about any other room in the house, and yet I had paid so little attention to the decor details. I received a chalkboard organizer for Christmas and that really got me starting to think about what else my kitchen needed. When my sister was visiting last week, we looked at Pinterest to find some of our favorite ideas for my house, and I wanted to share this list of cool kitchen ideas with you. From menu boards to bottles and baskets, these decor ideas work well for either rustic or modern looks. Check out the easy to follow step by step tutorials and start redecorating your kitchen with DIY style.
Best DIY Kitchen Decor Ideas
1. DIY Menu Board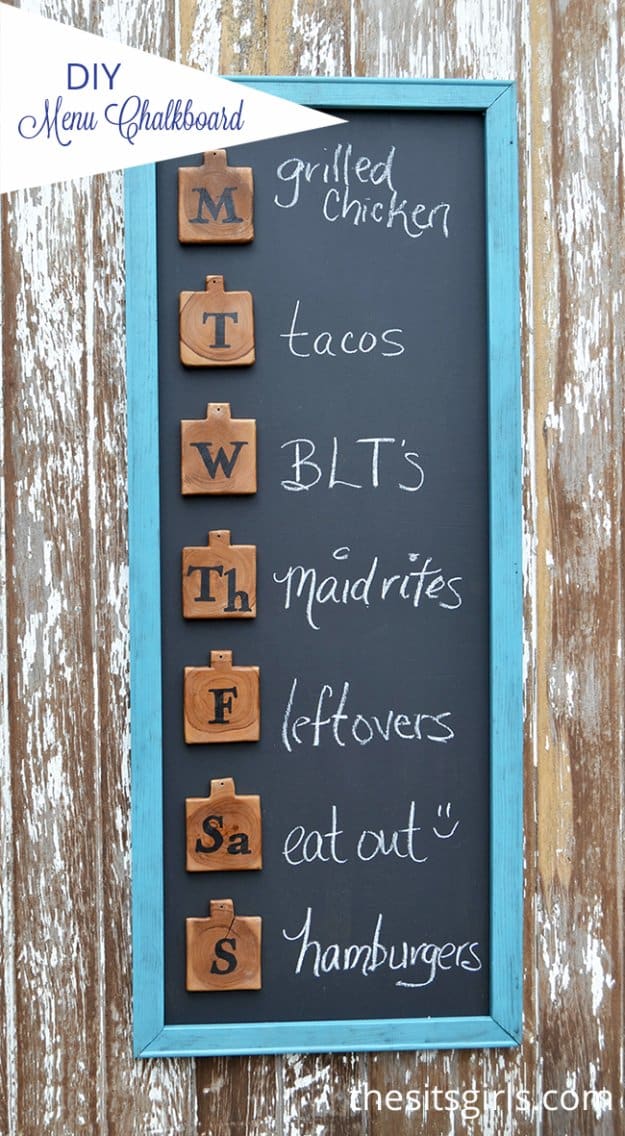 When you have a houseful of hungry kids or teens, "what is for dinner" is one of the most common questions you get. Around my house it is, anyway. I decided a menu board would be nice so that I might not get asked about meals quite so often, plus having one gets me more motivated for meal prep planning and organizing. Did I mention this adorable DIY sign looks cute in the kitchen? Your home needs this crafty wall art on wall, don't you think? Make one for yourself with this easy step by step tutorial. A creative focal point that belongs in every farmhouse style home, but will look great with almost any decor. Of all the DIY kitchen wall decor ideas I've ever tried, this project has to be my favorite.
2. DIY Metal Letter Industrial Kitchen Sign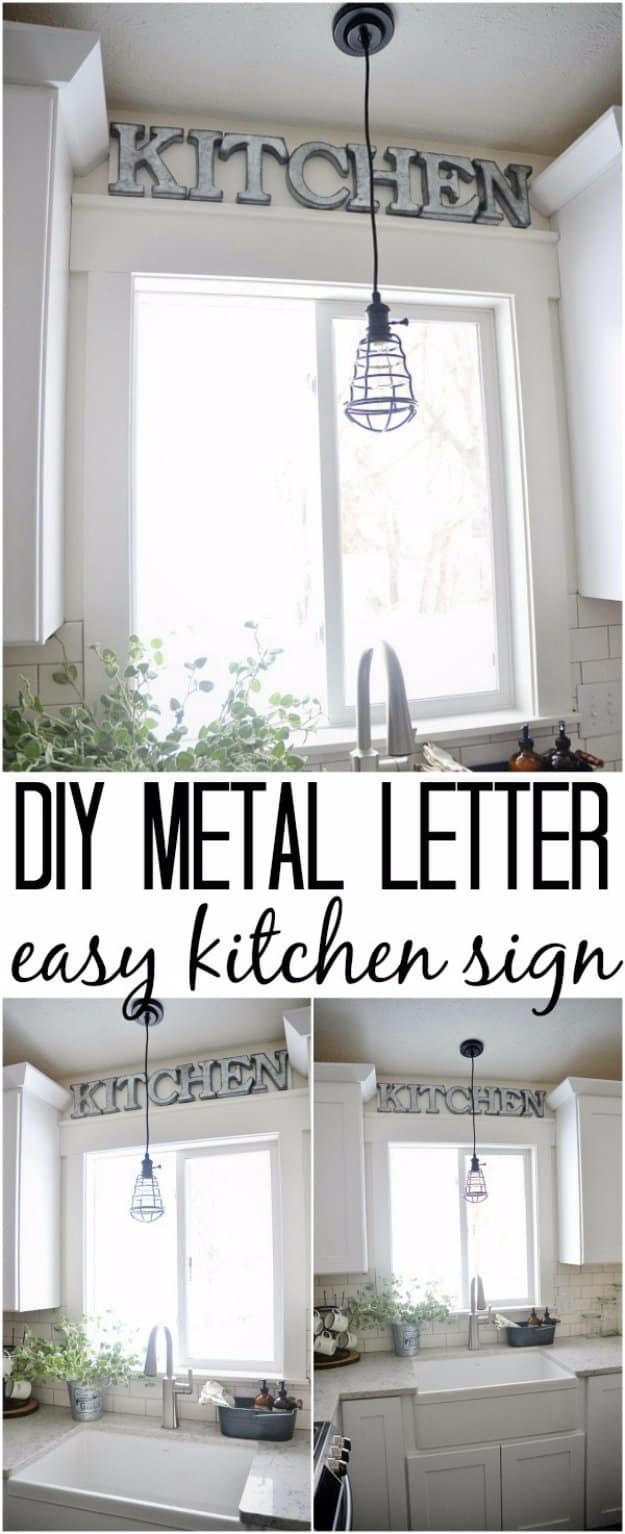 When it comes to cool kitchen decor, you just can't go wrong spelling out the word KITCHEN. Make this for a fun accent to compliment your vintage farmhouse decor. Cooking will be more fun when you can look up and smile at this sign you made. This is a cute decor idea for over the sink or over the stovetop, I think it could even be cute at the entry of your kitchen. Get creative and make this awesome vintage looking sign to decorate your home with rustic flair. We think cool DIY letter and words signs belong in every room of the house.
3. DIY Floating Shelf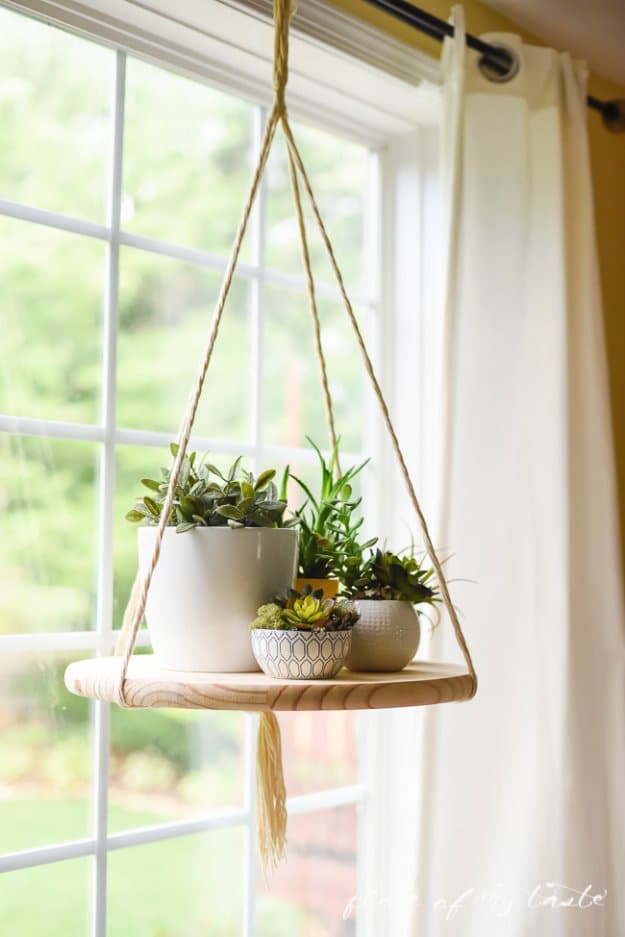 Looking for some budget-friendly ways to make your home feel more inviting? Adding plants is a trick many interior decorators live by, and we think it is a pretty great thing. Hanging planters are a great way to bring plants into your home at eye level where they get noticed. Learn how to make this awesome DIY hanging planter shelf with rope and a circle of wood. Round up some cute pots in various sizes and a few succulents or small plants, then hang this at the kitchen window for best effect. DIY shelving is a must when you are decorating, and this plant shelf is one of our favorite shelves to make.
4. DIY Kitchen Island With Trash Storage

When it comes to the best DIY kitchen decor ideas, I have to say adding a new kitchen island has to be one of the greatest things you can make. Such a statement, and also super practical, an island gives you more countertop space to work on, storage and an updated look, all at the same time. This DIY kitchen island tutorial works even f you have a small kitchen with limited space. The pull out trash can storage is a huge space saver, I knew I needed this as soon as I saw it. When you are looking for ideas for kitchen cabinets and upgrades to your existing space, this DIY island should be on your list.
5. DIY Pallet Coffee Cup Rack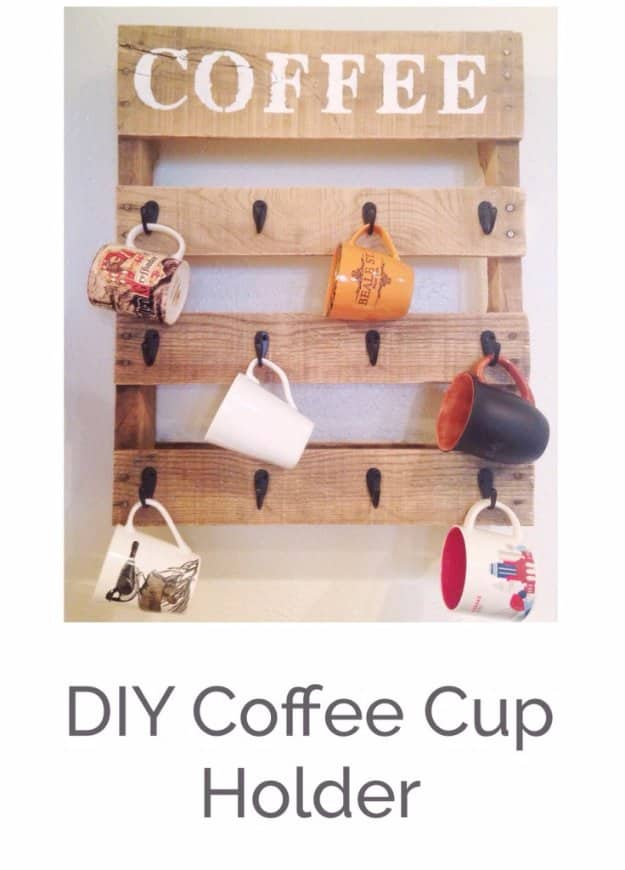 Looking for some cute DIY kitchen counter decor ideas? Whether you have the rustic farmhouse look or a more traditional take on your home decor, this easy pallet project will fit right in. For coffee lovers, this cool DIY mug rack is perfect, since there are plenty of hooks to hold all of your favorite mugs, and lots of them. An inexpensive DIY project that is relatively quick to make, you just need an old pallet and some hooks from the hardware store for this cool craft.I f you want top of kitchen cabinet decor ideas that look like you see in magazines and on the Instagram feeds of your favorite DIY bloggers and websites, this homemade coffee cup rack is for you. A cute and inexpensive DIY pallet project you will want to make more than one of.
Easy DIY Kitchen Decor Ideas
6. DIY Planter Box Picture Frame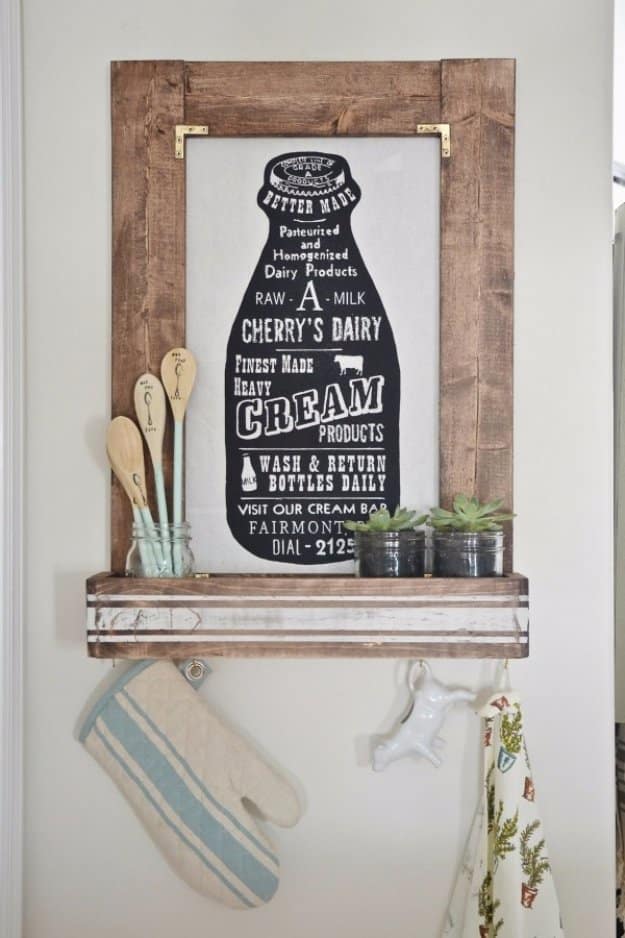 One of the best ways to get creative with your kitchen decorations is with the wall art, especially the DIY variety. The fun DIY idea is a piece of wall art, but so much more, truly a multi-functional piece that includes some organizing elements. We think Joanna Gaines could be proud of this kitchen project. This cute planter box picture frame allows you to add plants and even storage jars to the frame while also showcasing a piece of art. Use your favorite quotes, drawings or paintings, then perhaps a few succulents, along with your oven mitts and dishtowels. When you want to decorate a small space in your kitchen, this cool craft idea is one of our favorite picks. Rustic wall art ideas win every time, though 🙂
7. DIY Etched Wine Bottle Dish Soap Dispenser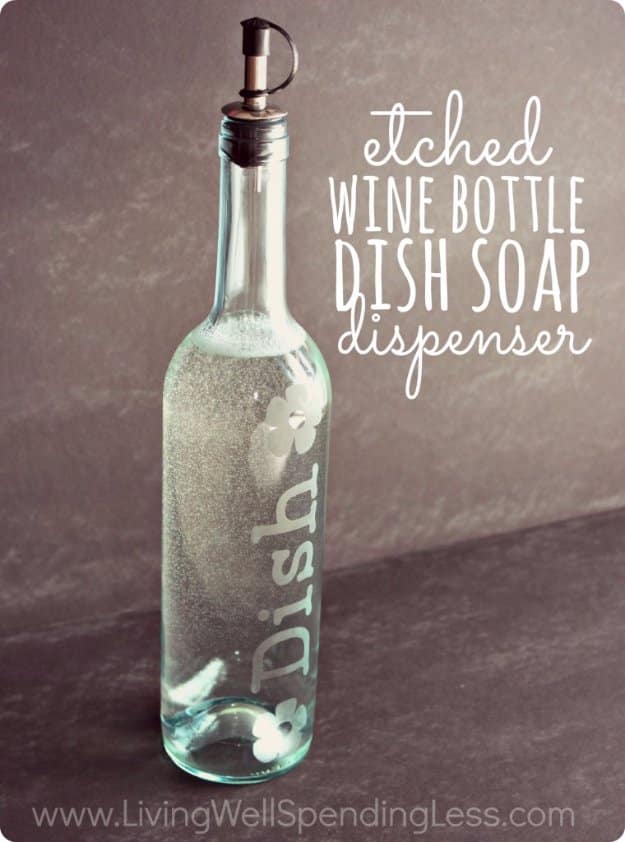 When I was looking for some cute DIY kitchen decor ideas to make for friend to give as gifts, this etched wine bottle soap dispenser caught my eye. I love how you can personalize this project with words and it looks super cute with most all kitchen decor. Easy to make and perfect to give as a holiday gift or to add to your own kitchen decor for a creative touch, this awesome kitchen craft project is one of my top picks. Glass etching is much easier than I thought it would be, too.
8. DIY Painted Wood Bowls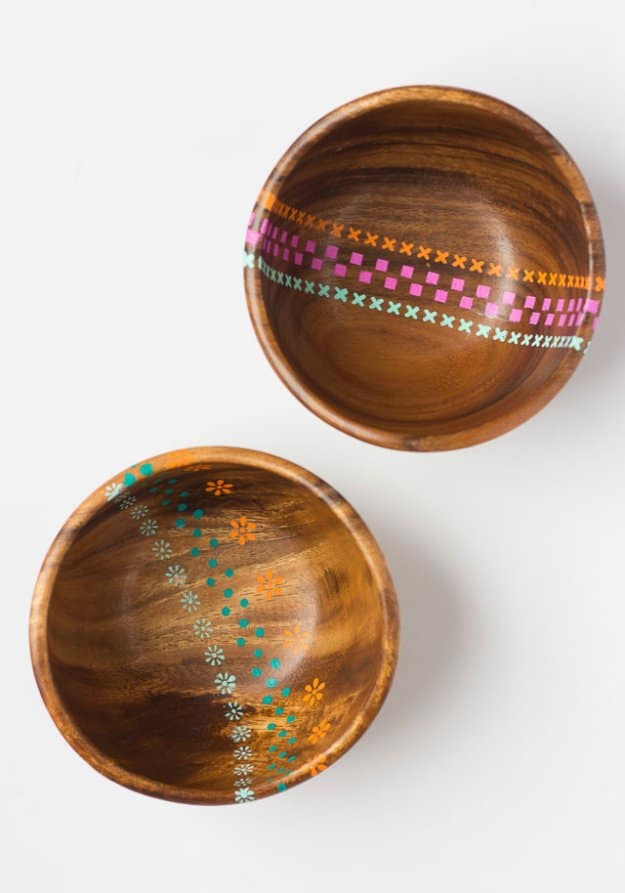 DIY Kitchen Ideas for Decor
9. DIY Succulent Planter Centerpiece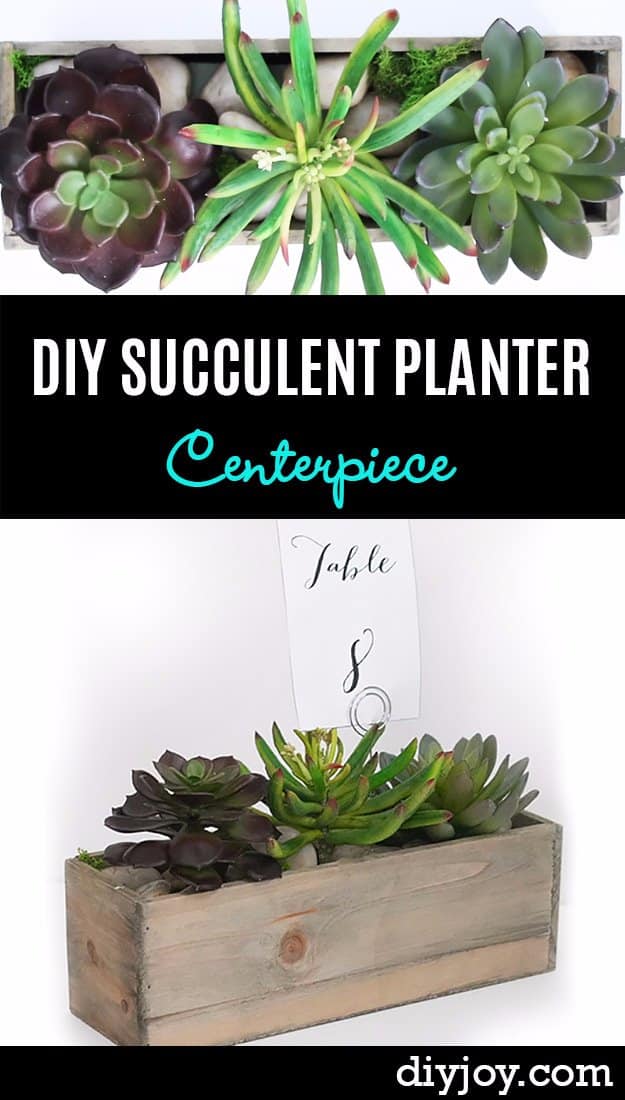 10. Stylish Kitchen Labels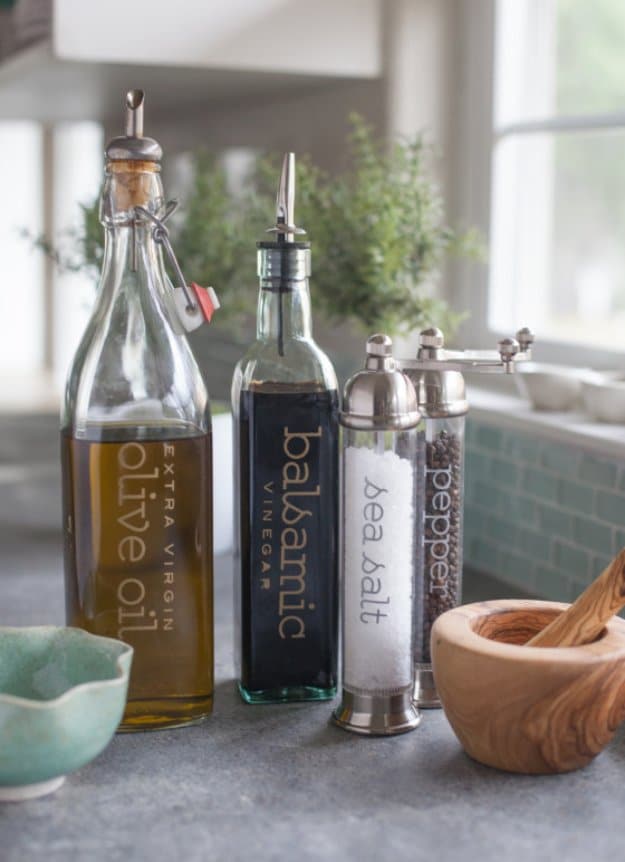 These cute DIY labels make for creative kitchen decor that gets noticed. Labeled bottles give a finished look to your oils and vinegars, When put in pretty bottles, these make an awesome DIY Christmas gift idea.
11. DIY Raffia Coasters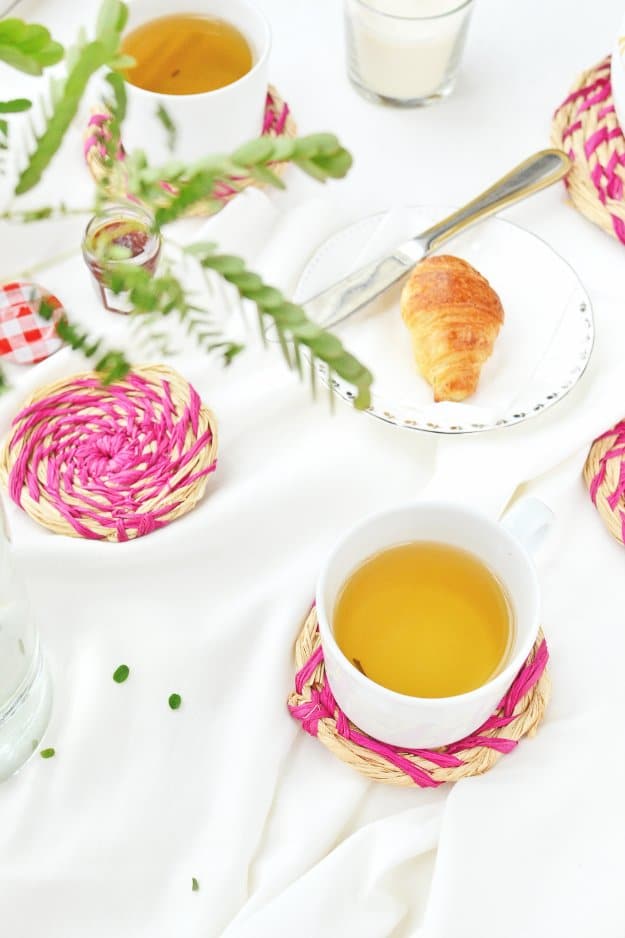 12. House Shaped Shelf DIY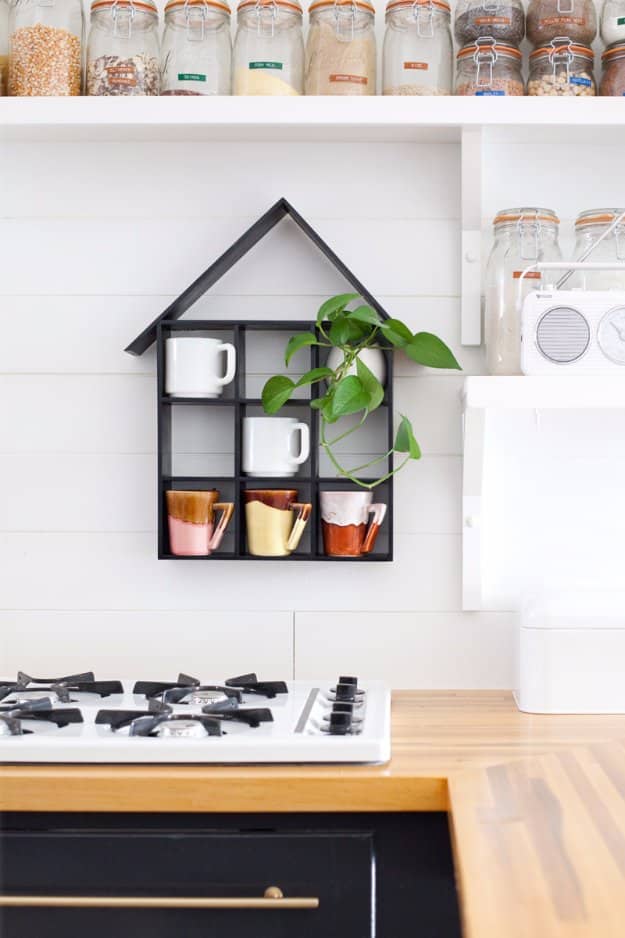 13. Color Dipped Wood Kitchen Utensils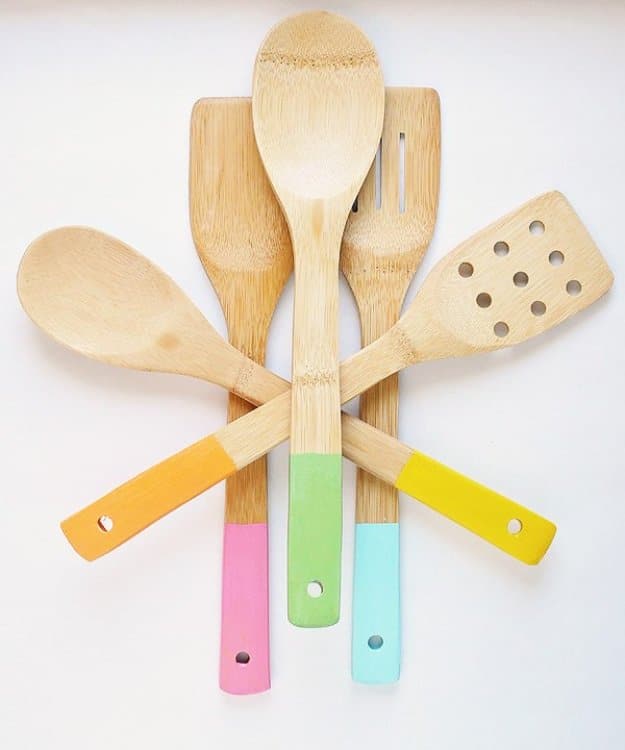 14. DIY Copper Wire Egg Baskets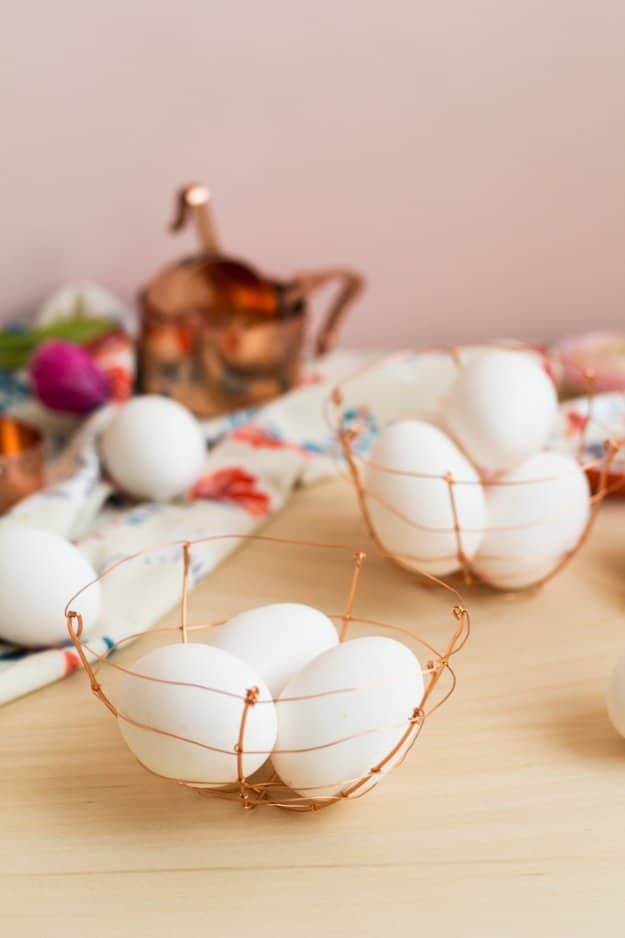 15. DIY Kitchen Peg Board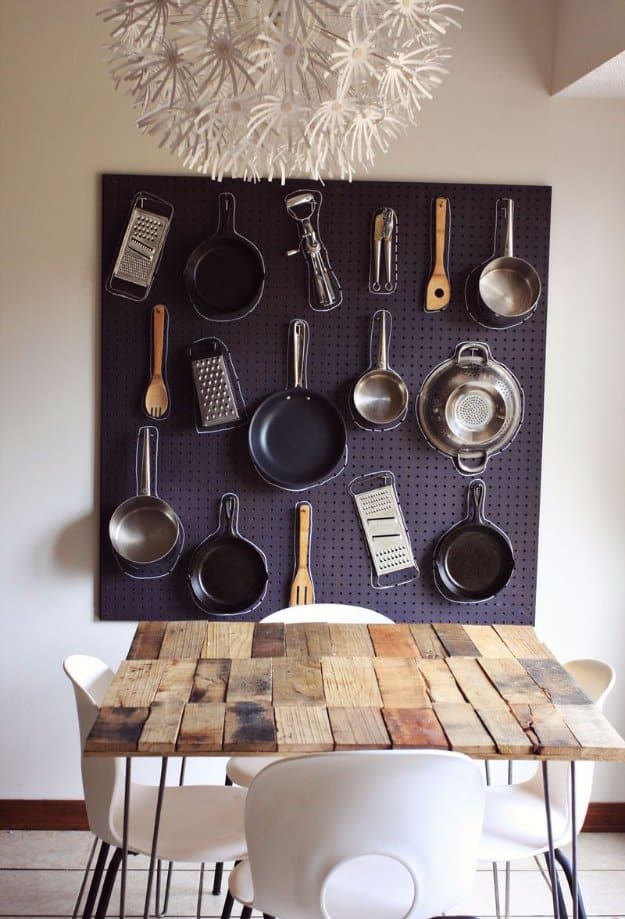 16. DIY Silverware Wall Art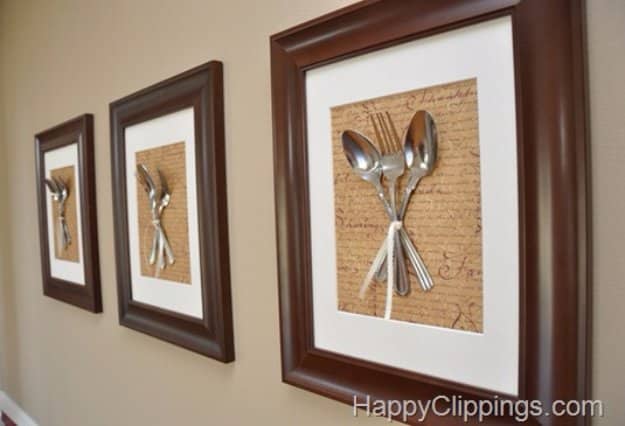 17. Simple Geometric Painted Treat Jars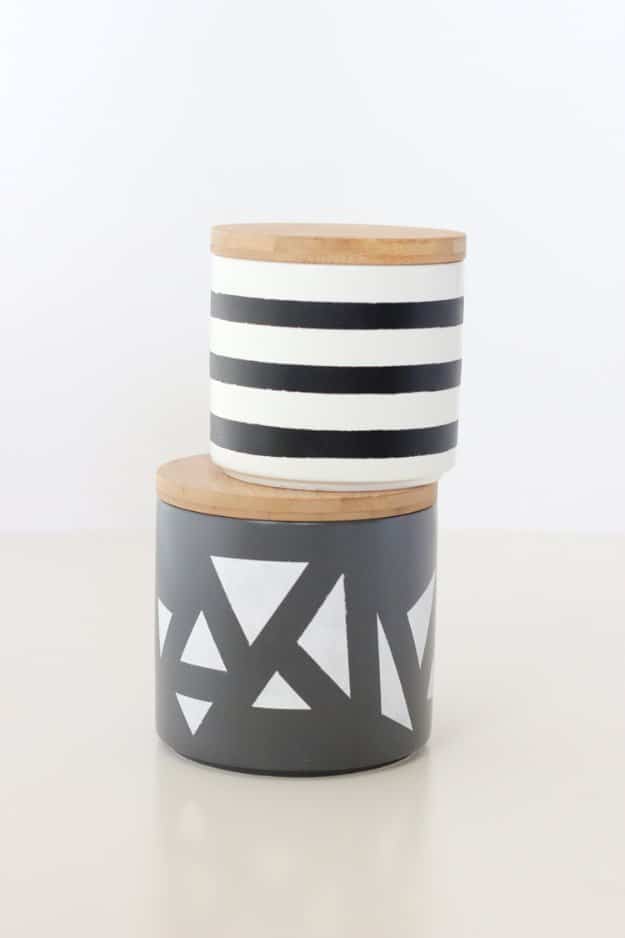 18. DIY Gold Painted Silverware Mason Jars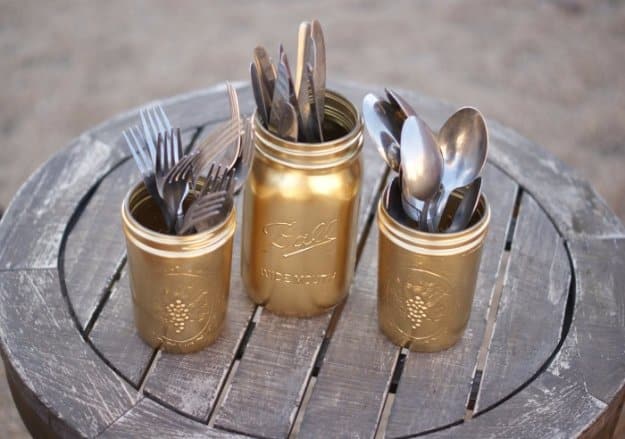 19. Stained Bamboo Holder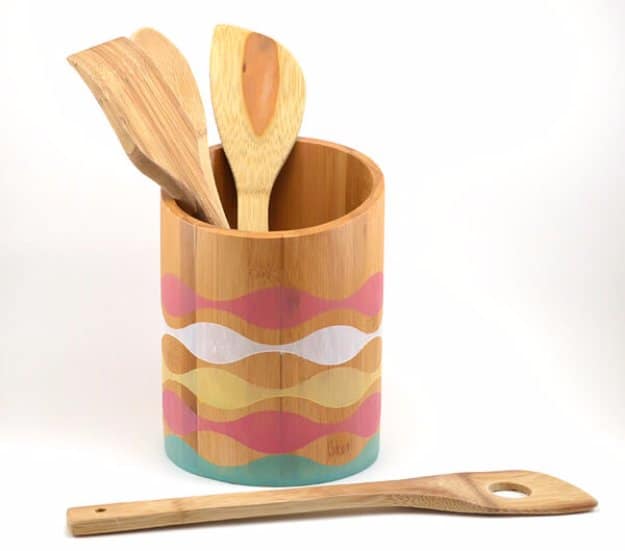 20. DIY Copper Pipe and Leather Wine Rack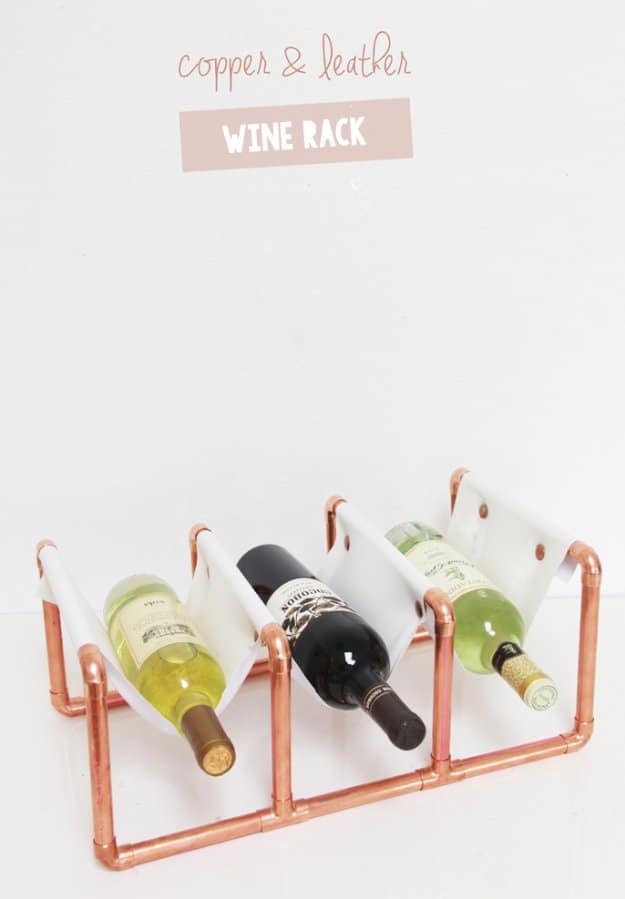 21. DIY Painted Gold Bar Kitchen Cart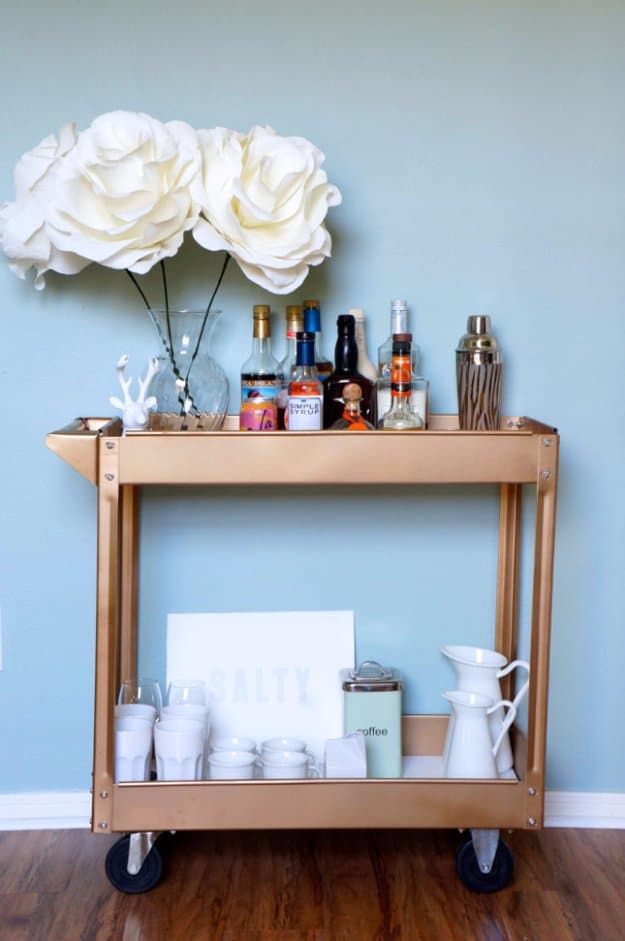 22. DIY Tea Towels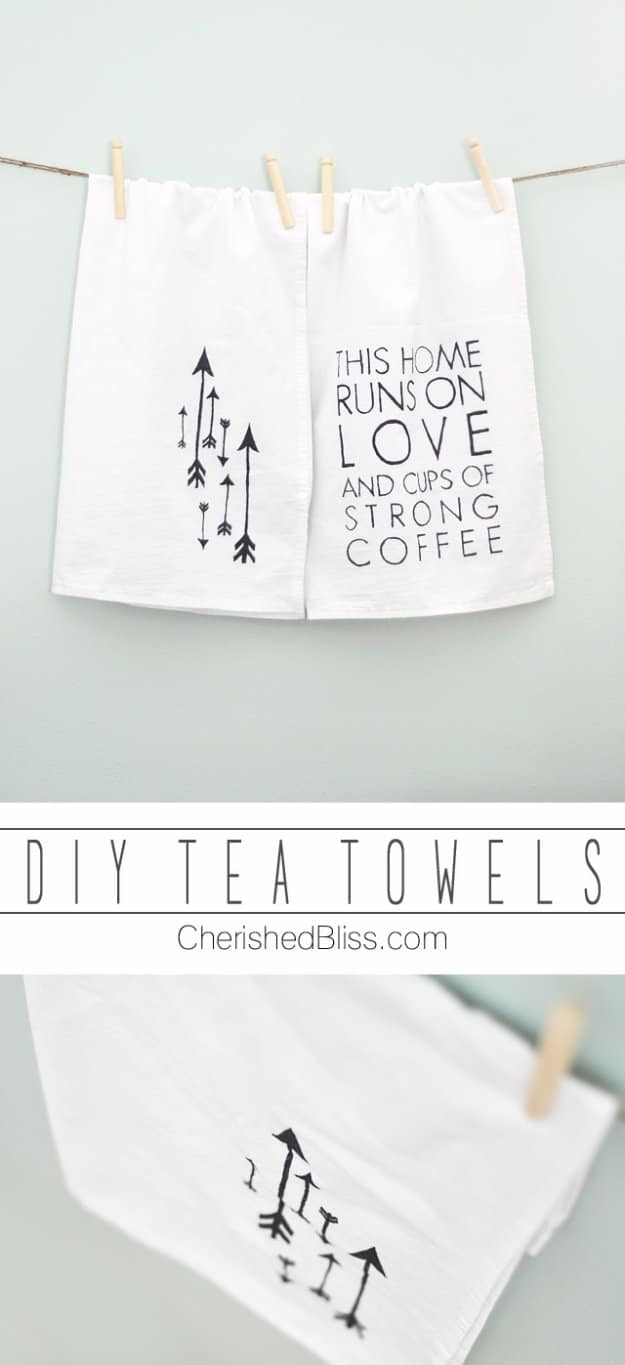 23. Painted Spoon Wall Art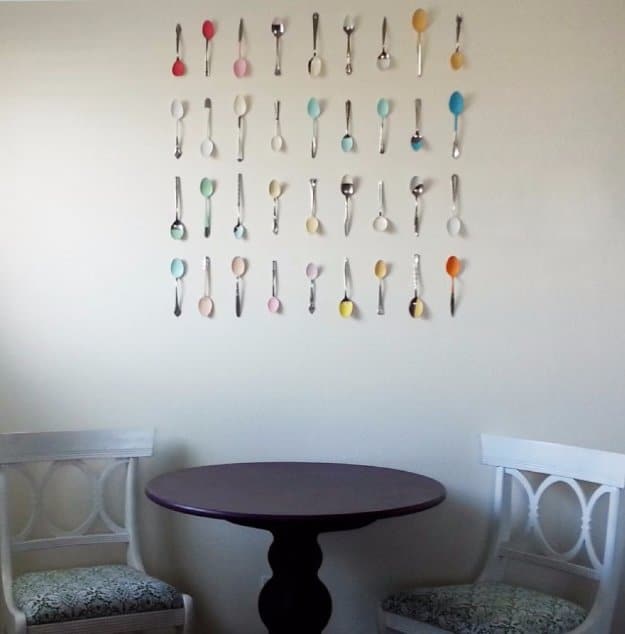 24. DIY Faux Bar Table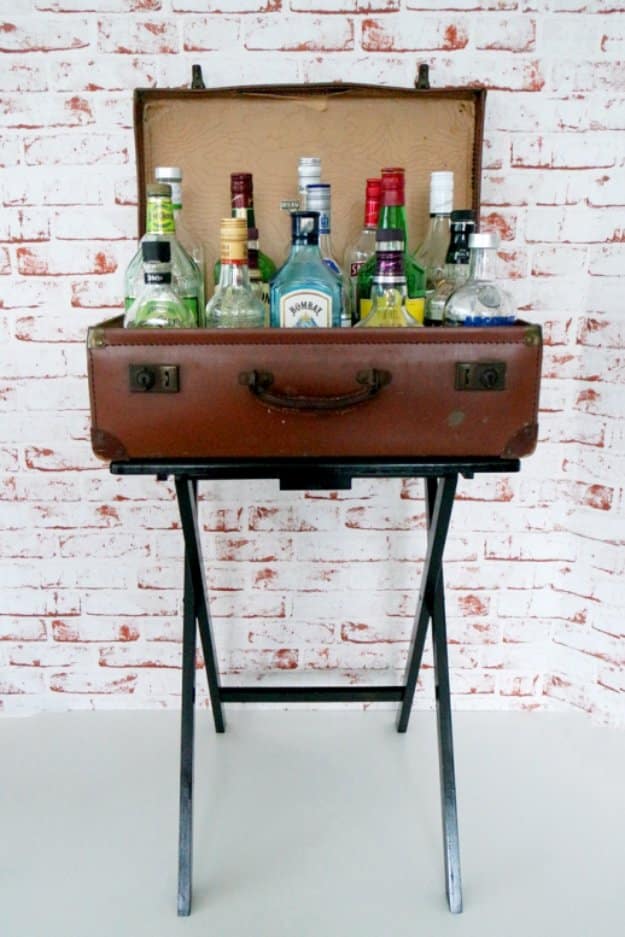 25. DIY Herringbone Tile Backsplash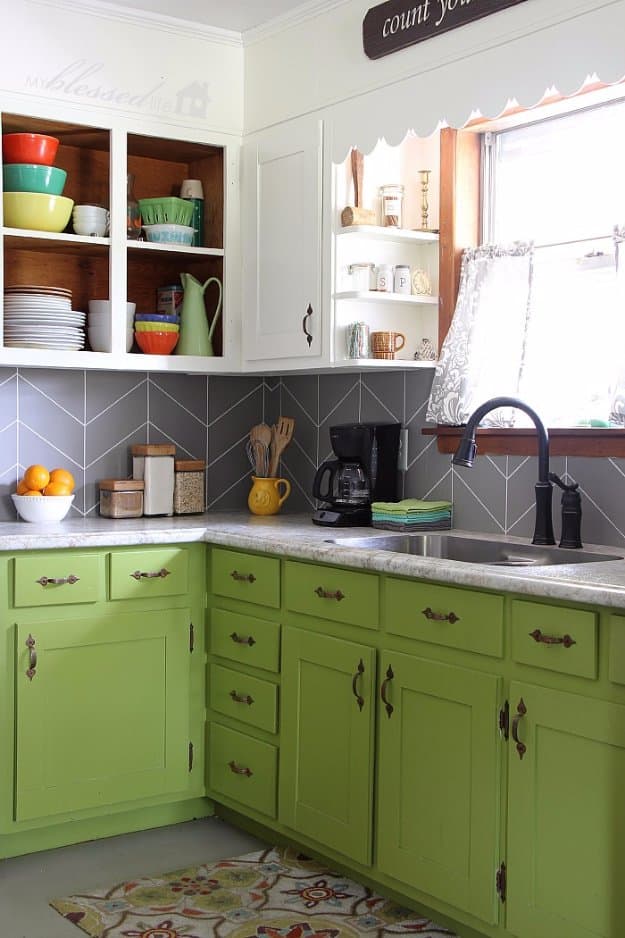 26. DIY Suspended Copper Pipe Paper Towel Holder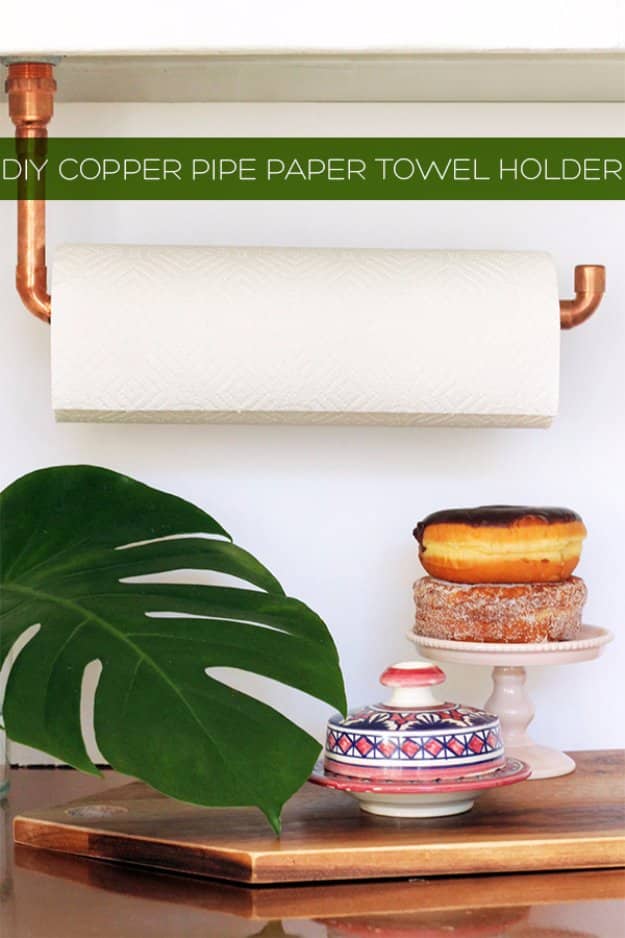 27. DIY Mirror Boxes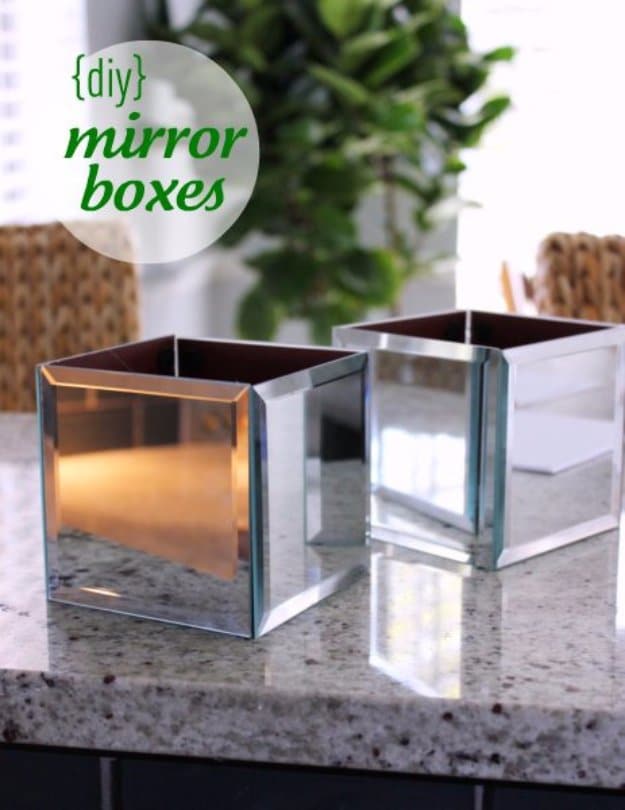 28. DIY Color Block Pattern Napkins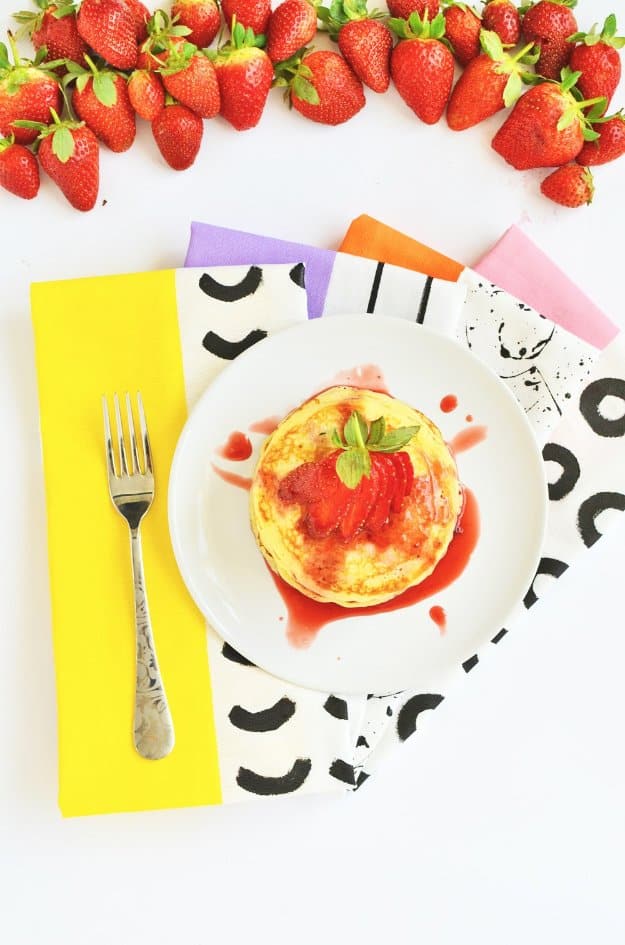 29. DIY Mini Pin Boards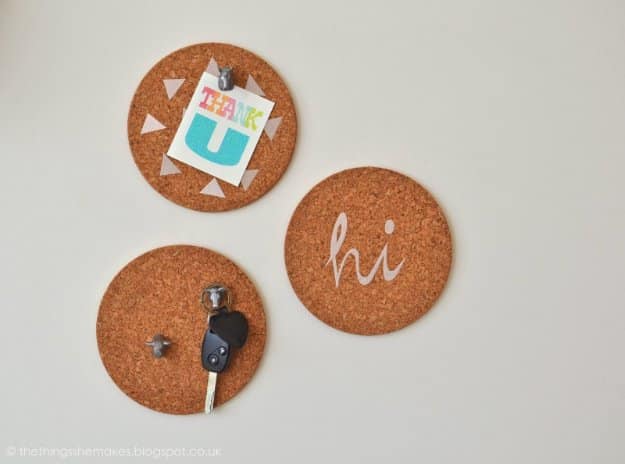 30. Succulent Jar Magnets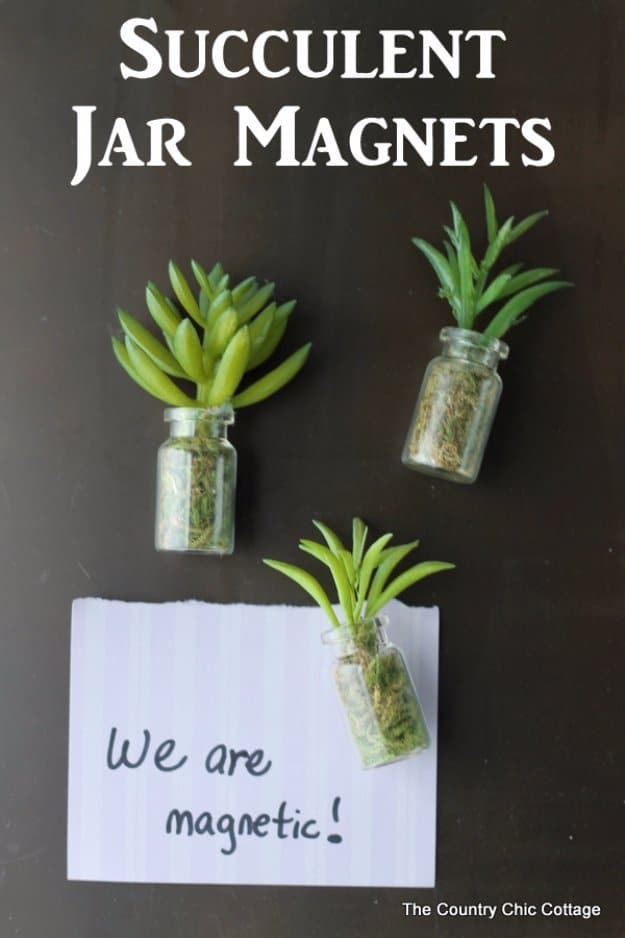 31. DIY Painted Bottles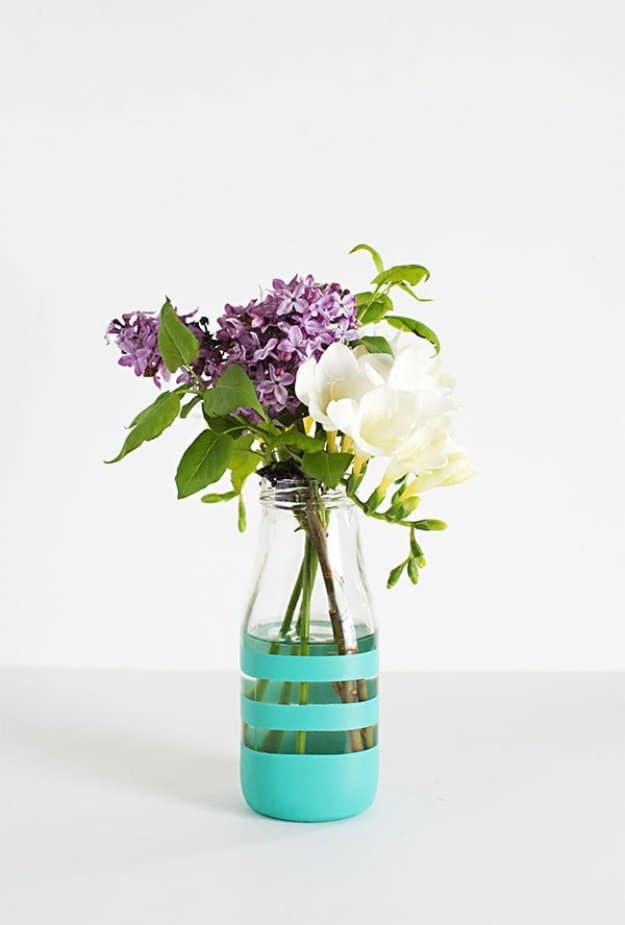 32. Vintage Grocery Hanging Scale Clock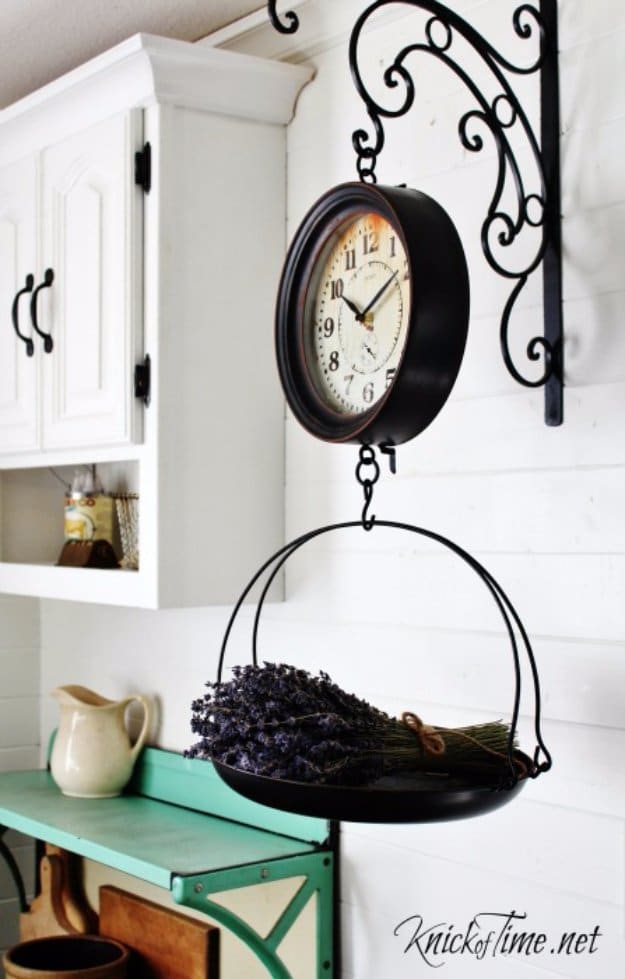 33. Decorative Wooden Spoon Display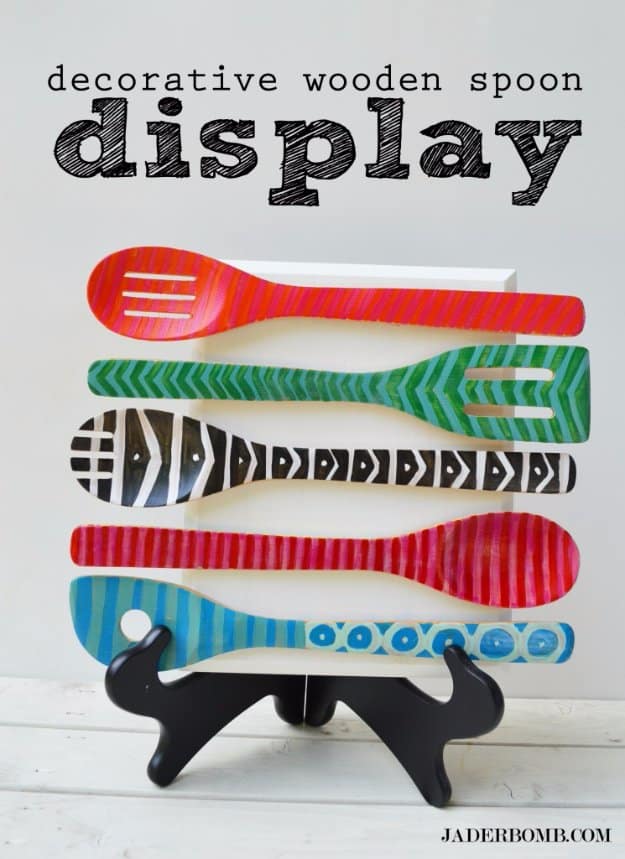 34. Painted Kitchen Stool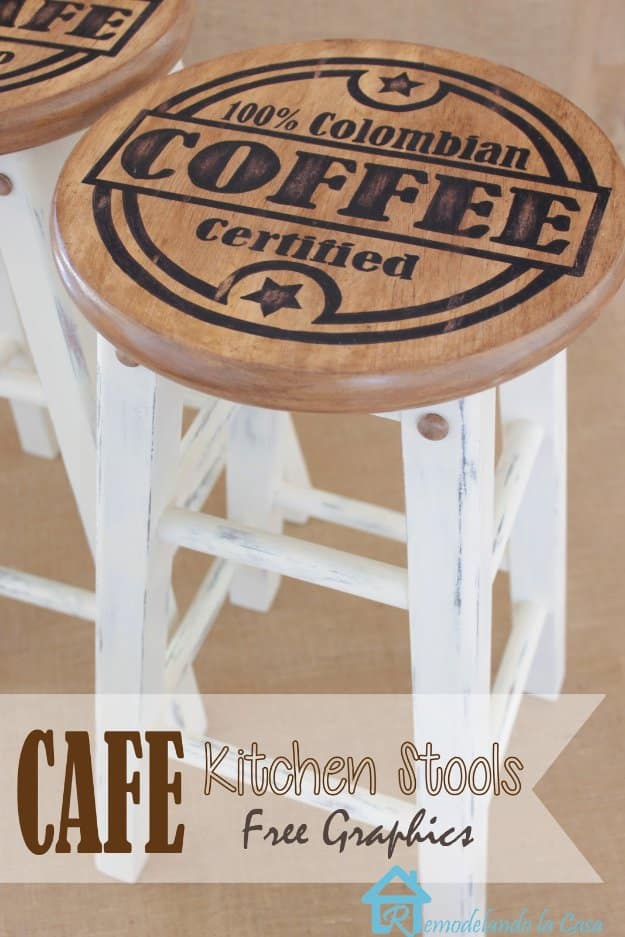 35. DIY Light Up Cafe Sign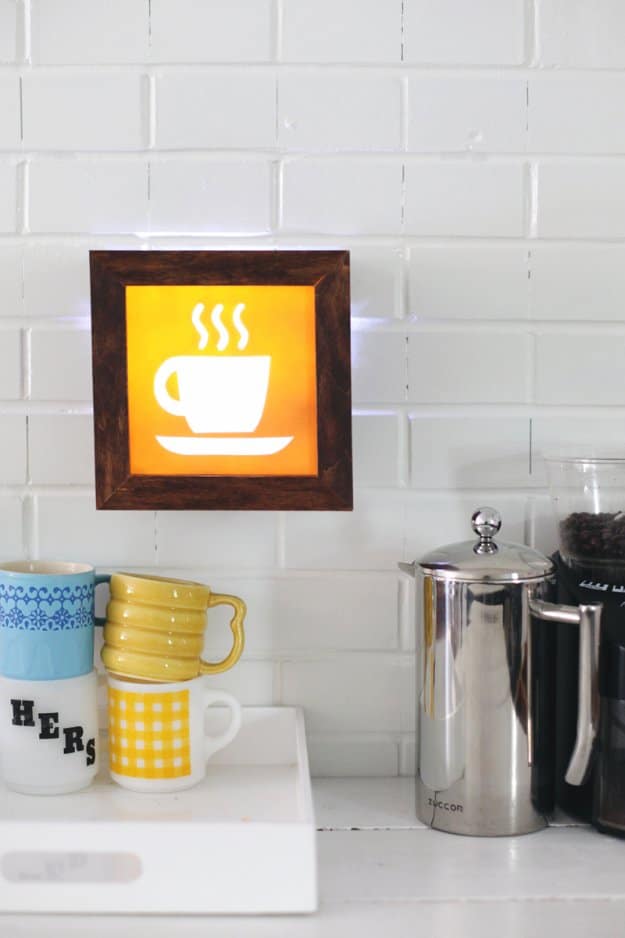 36. Metallic Salt and Pepper Shakers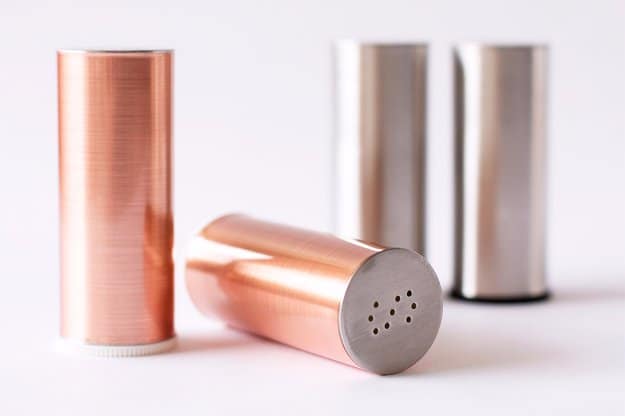 37. DIY Wooden Bead Trivet