Does your home need some serious updating and or repairs, but you simply can't afford to start a major renovation right now? Fortunately, there are some cool DIY home improvement hacks I found which show you how to make some pretty cool upgrades in your house without needing an expensive professional. Whether you need some new looks in your kitchen, or you need some foolproof tips for making minor home repairs, these clever DIY hacks will have you on your way to easy home improvement today. Check out the step by step tutorials to learn how.
41 DIY Home Improvement Hacks
1. Tile a Backsplash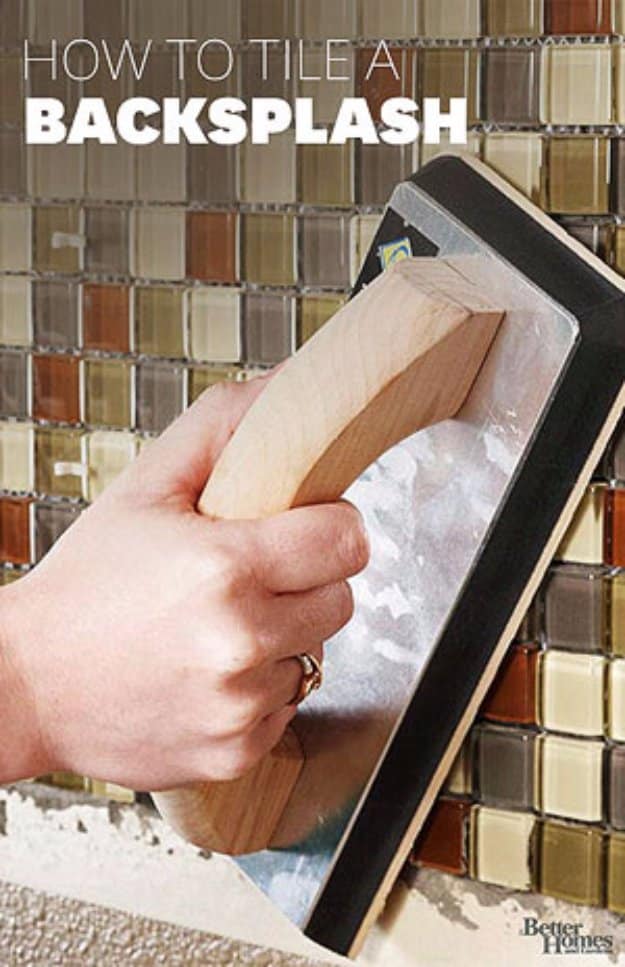 For an easy DIY home improvement project that has a lot of visual impact, learn how to install a tile backsplash for the kitchen or bathroom vanity. You can sometimes pick up tiles like this on sale in closeout at the hardware store or shop online for a good deal. Most people think installing tile is difficult, but it really just requires some patience and the right tools. Learn how to add a tile backsplash to your house this weekend with this step by step tutorial.
2. DIY Paint Stripes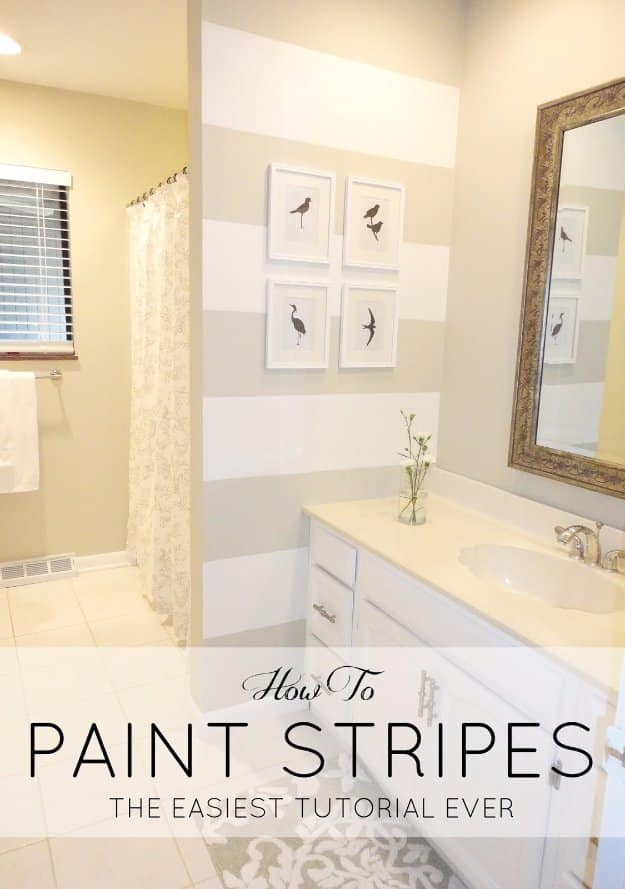 Want something other than plain boring walls but don't want to buy wallpaper or mess with it? Add stripes to the wall in the bedroom, living room or any room in the house where you want an accent wall. This looks nice on a small wall where you hang a few pieces of art to really dress up a room. Even if you are going muted or almost all white with your home decor, you can choose paint colors that are light and similar to achieve a nice designer effect. Learn how to paint striped walls the easy way with these instructions for a cheap home improvement project that will not leave you wishing you had not started it.
3. Install Crown Molding the Easy Way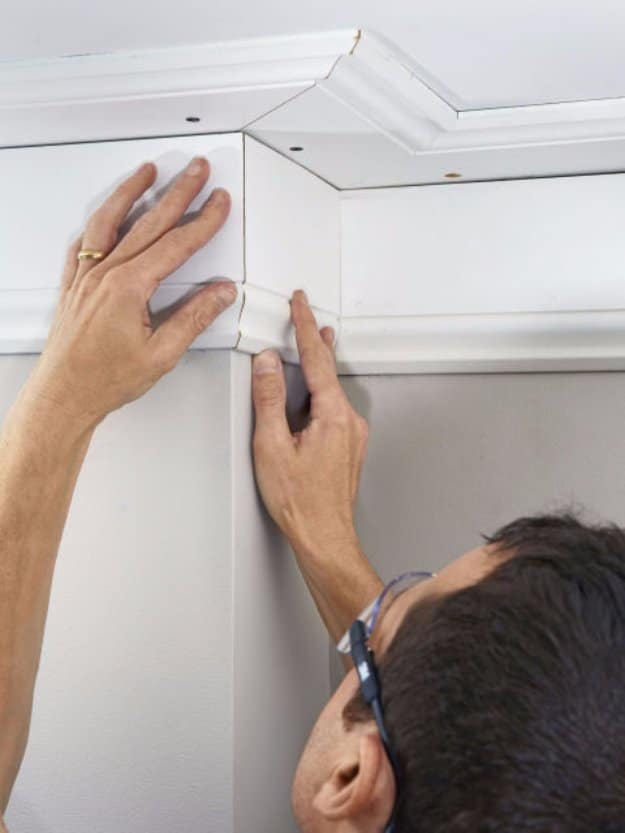 Here's a step-by-step tutorial from Popular Mechanics on how you can perfectly install crown molding the easy way. Of course before you do anything you have to select your molding, you have to select a molding that complements the room. If it's too small, it can look out of place and if it's too tall, it can feel overbearing. And once you have figured that one out, you can start following the steps and install your own crown molding.
4. Install Sliding Barn Doors In Tight Spaces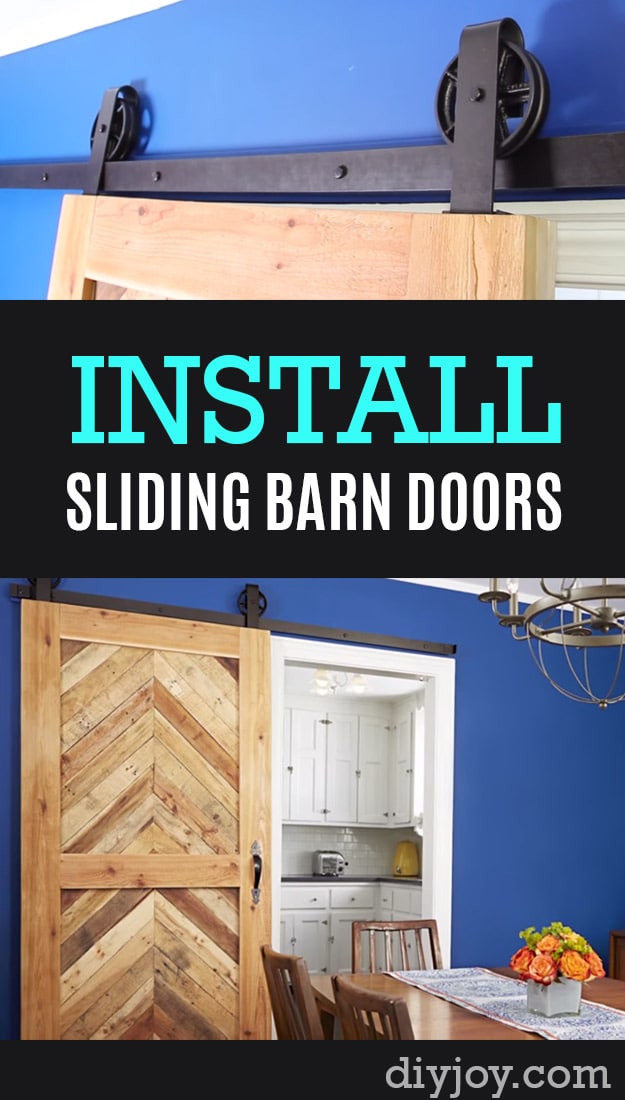 Wood just makes everything look and feel better doesn't it? Imagine having a sliding barn door at your house that would definitely be a great sight to see. If you love that idea just like I do, check out how you can install your own sliding barn door at your house even in tight spaces from this step-by-step DIY tutorial from DIY Joy and enjoy your really cool sliding door at home!
5. DIY Screen Door Tutorial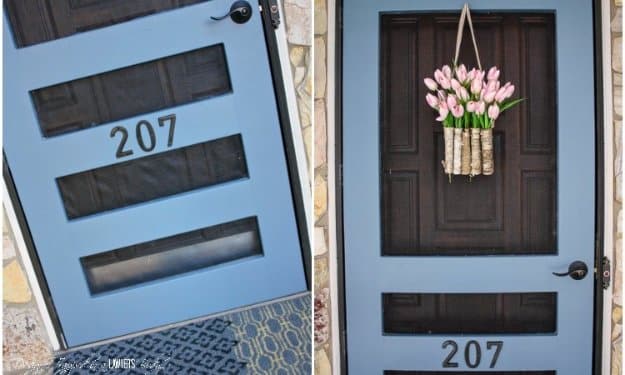 If you are someone who is always careful but wants to keep it cool, you might like this next DIY idea that we have for you. It's a do it yourself Screen door tutorial. So you can have a stylish screen door where you can see the people outside without having to open the door or to keep the mosquitos out of your home. Here's how you can make your own Screen Door from this tutorial from Kaleidoscope Living!
6. Cover an Ugly Backsplash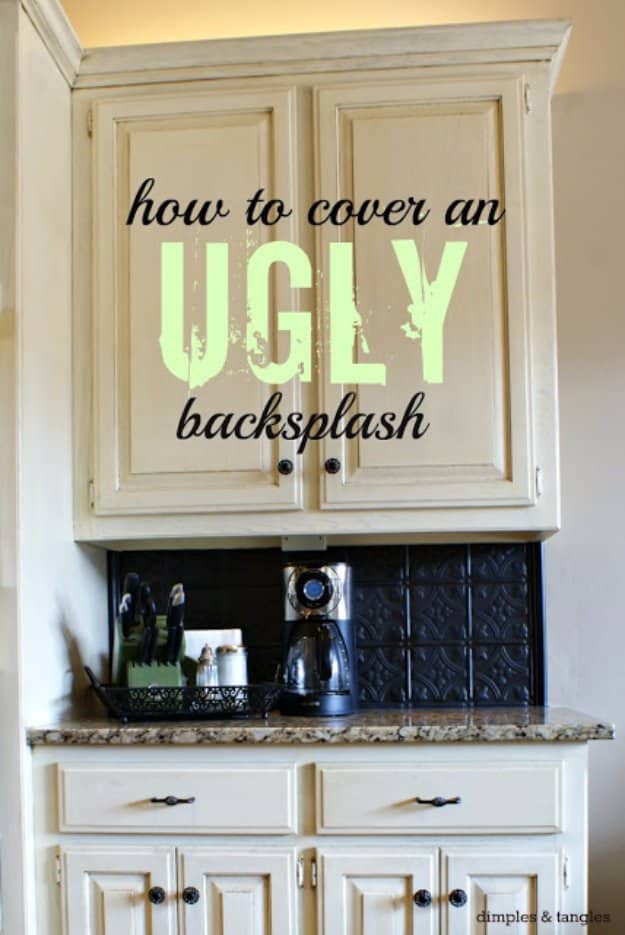 If you are no longer enjoying most of the decoration that you have at home and can't have them all replaced or redecorated all at the same time, here's a n idea on how you can cover an ugly back splash that would definitely help you out and this is not just some kind of temporary cover, since it is really easy to do, and it is really beautify you might definitely keep it that way. Check out how you can do it here from Dimples and tangles.
7. Attach Glass to Cabinet Doors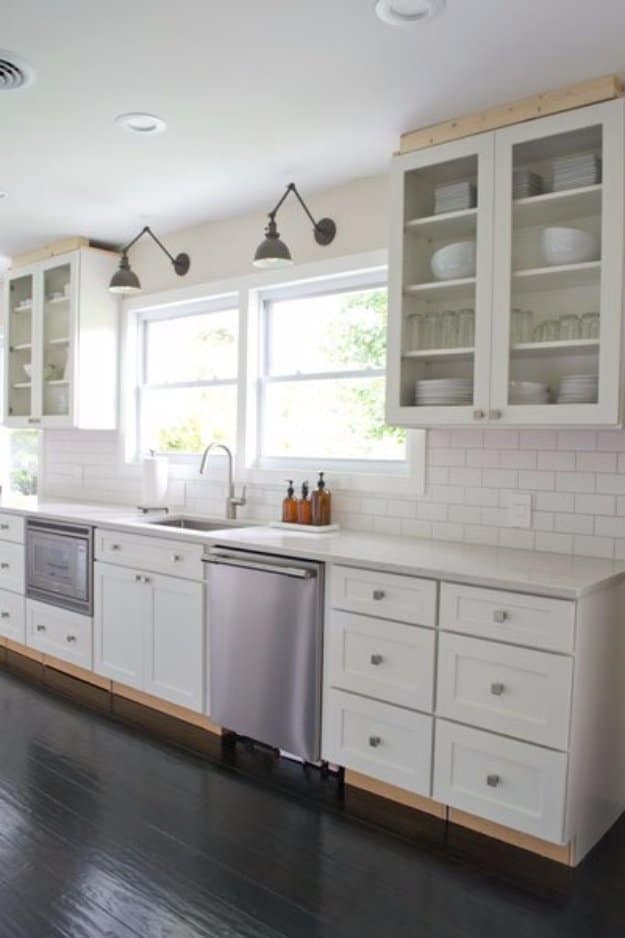 8. DIY Roll-Out Kitchen Pantry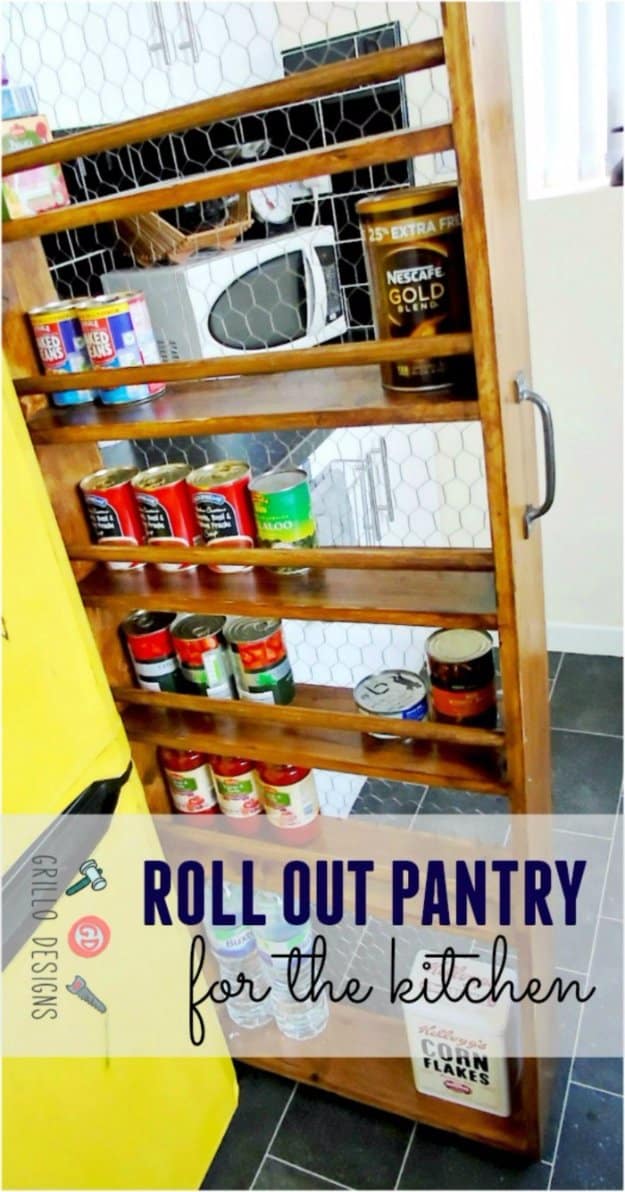 Here's another amazing idea we have for you if you like to stack things up so that you would never run out specially cooking or food supplies, here's a step-by-step tutorial from Grillo Designs on how you can make a do it yourself roll out kitchen pantry so you can actually stack a lot of supplies with taking too much space. You can actually make more than one if you want to maximize the space.
9. Caulk Like a Pro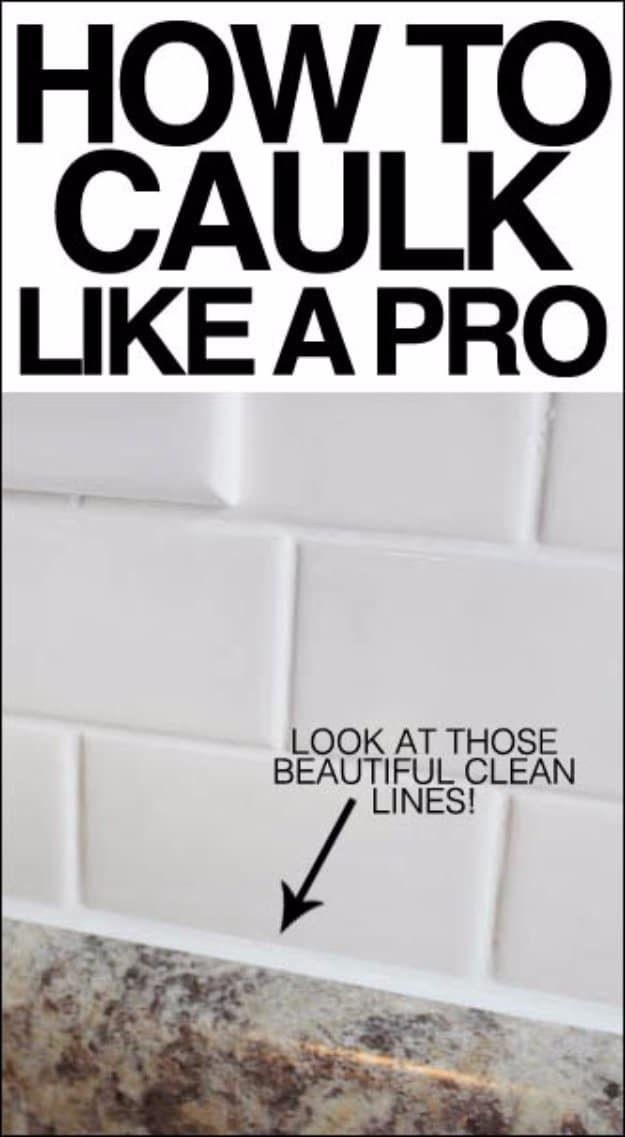 This next do it yourself tutorial that we have for you will teach you how you can caulk like a pro and get better result after doing so. It basically teaches you to have a cleaner and more efficient caulking. Check out how you can master caulking from this step-by-step tutorial from How to Nest for Less with just the help of tape and your bare hands!
10. Fill Nail Holes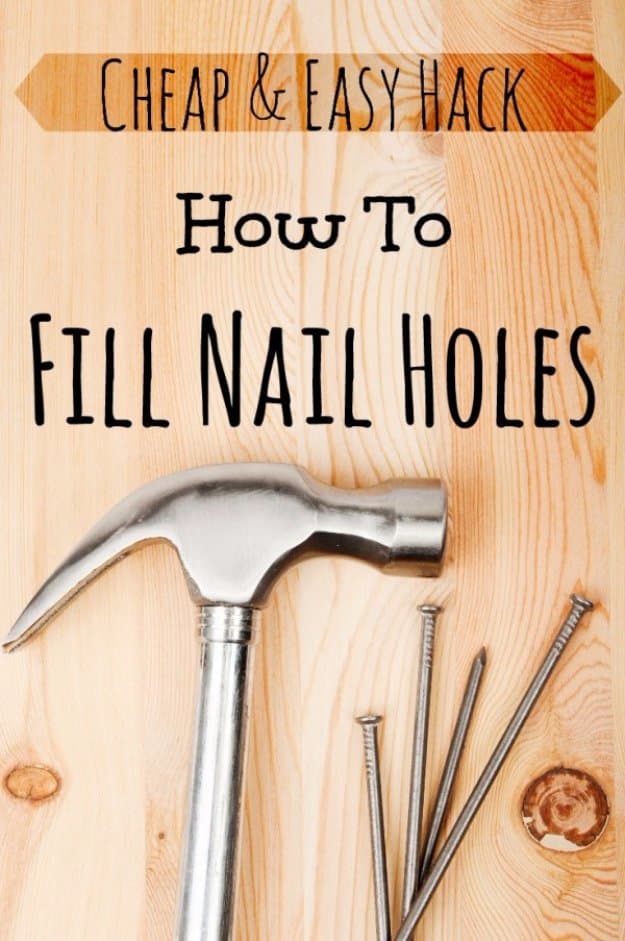 Here's a few really and really clever hacks on how you can easily fill nail holes without having to spend too much money. If you have kids that likes coloring or drawing you actually will not be spending any money with this life hack at all. Just take some of that old crayon your kid is no longer using and a towel an you are good to go. Check out how it's done here from The Gracious Wife.