Interested in trying your hand at some DIY furniture makeovers? Refinishing thrift store and garage sales finds is a rewarding task, and it should net you a DIY you can proudly display or sell. Furniture flipping has become quite popular this past year, in fact. Find or buy old pieces to redo, then sell them for a nice profit. Which kinds of furniture should you refinish, though? I wondered this myself, so I scoured Pinterest, Google and some of the top DIY blogs for you. Below, you will find a list of all the cool do it furniture remakes I want to try soon. From dressers and end tables to unique storage solutions and IKEA hacks, you are likely to find quite a few things to add to your DIY "to do" list.
DIY Furniture Makeover Projects
1. Antique Dresser with Denim Treatment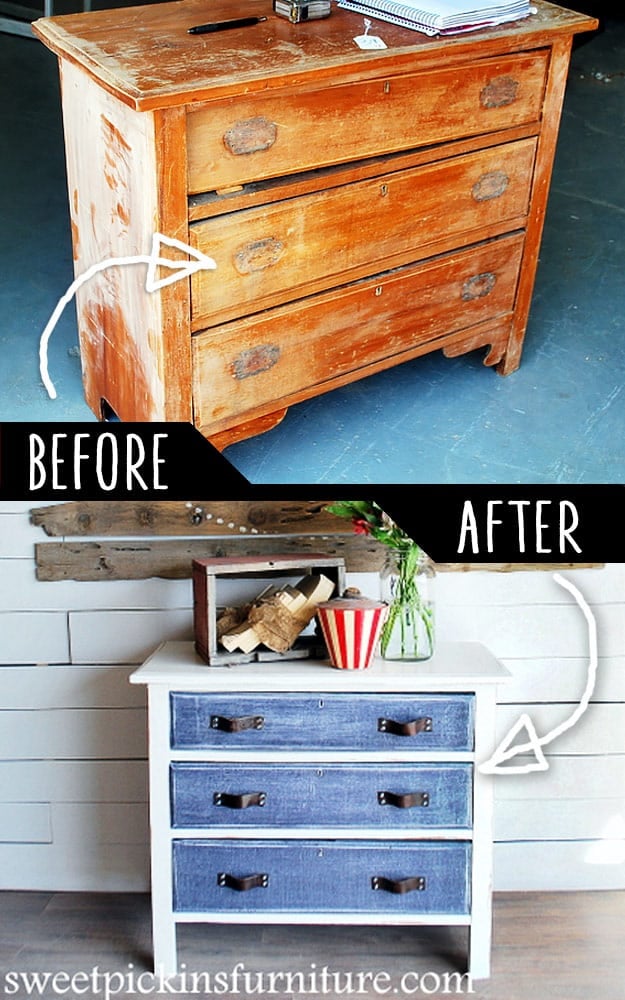 Don't you love seeing the results of other people's creativity. Furniture makeovers like this dresser always amaze me. Who would believe that an old beat up dresser like this could look so incredible with only paint and a little bit of love?
2. Decoupaged TV Cart Makover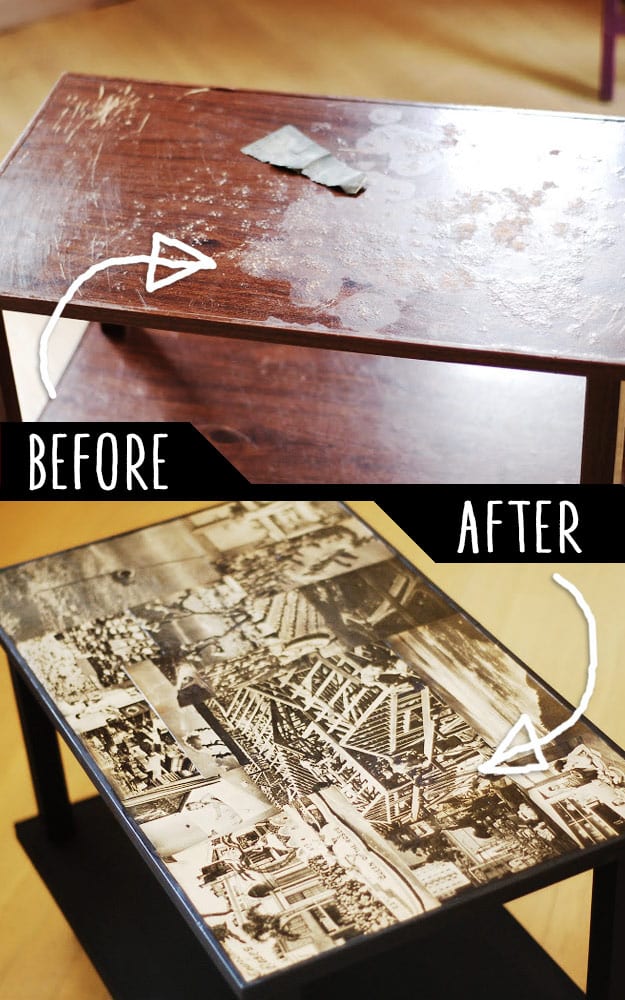 Decoupage is one of the best kept secrets of professional furniture flippers. You can increase the value and visual appeal of almost any furniture piece by taking the time to work in some well thought out decoupage like this. Using vintage looking prints, they were able to look this old TV cart look like a high end furniture store piece. I like this better than much of what I see at Pottery Barn. You will too – the handmade look can not be recreated easily by chain stores.
3. Velvet Upholstery Painted Chair Makeover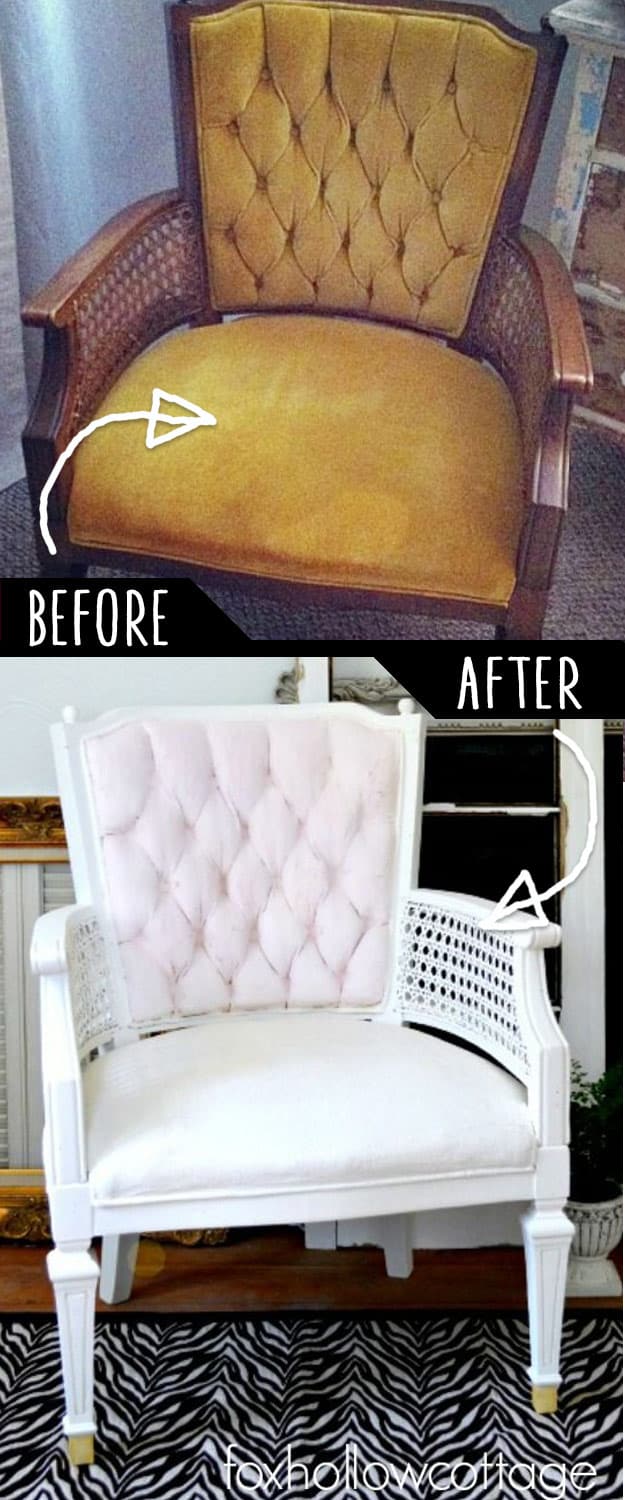 This pretty velvet chair makeover is so impressive, I just had to try it for myself. This chair looks amazing in my bedroom, but now I want a second one.
4. IKEA Rast Dresser Hack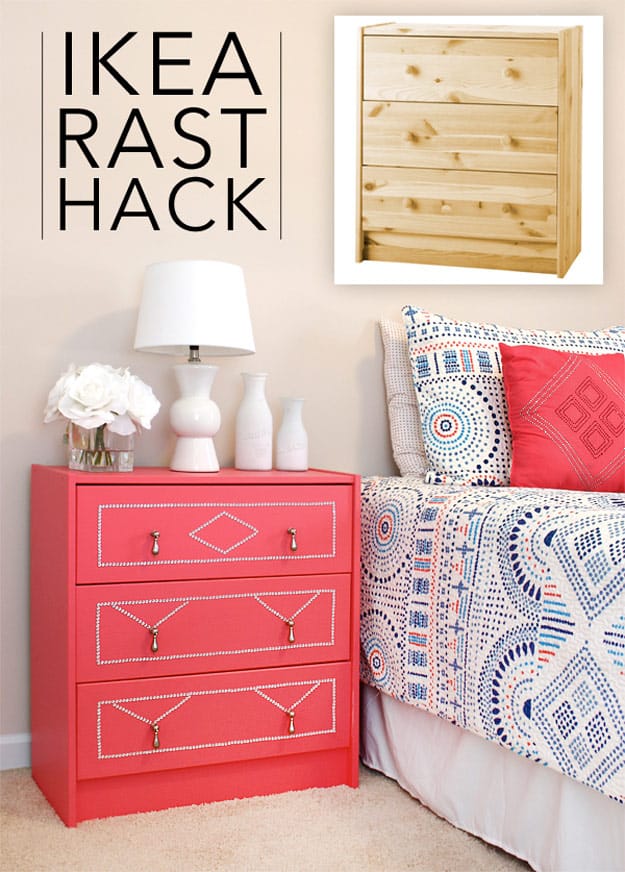 5. Reupholstered Chair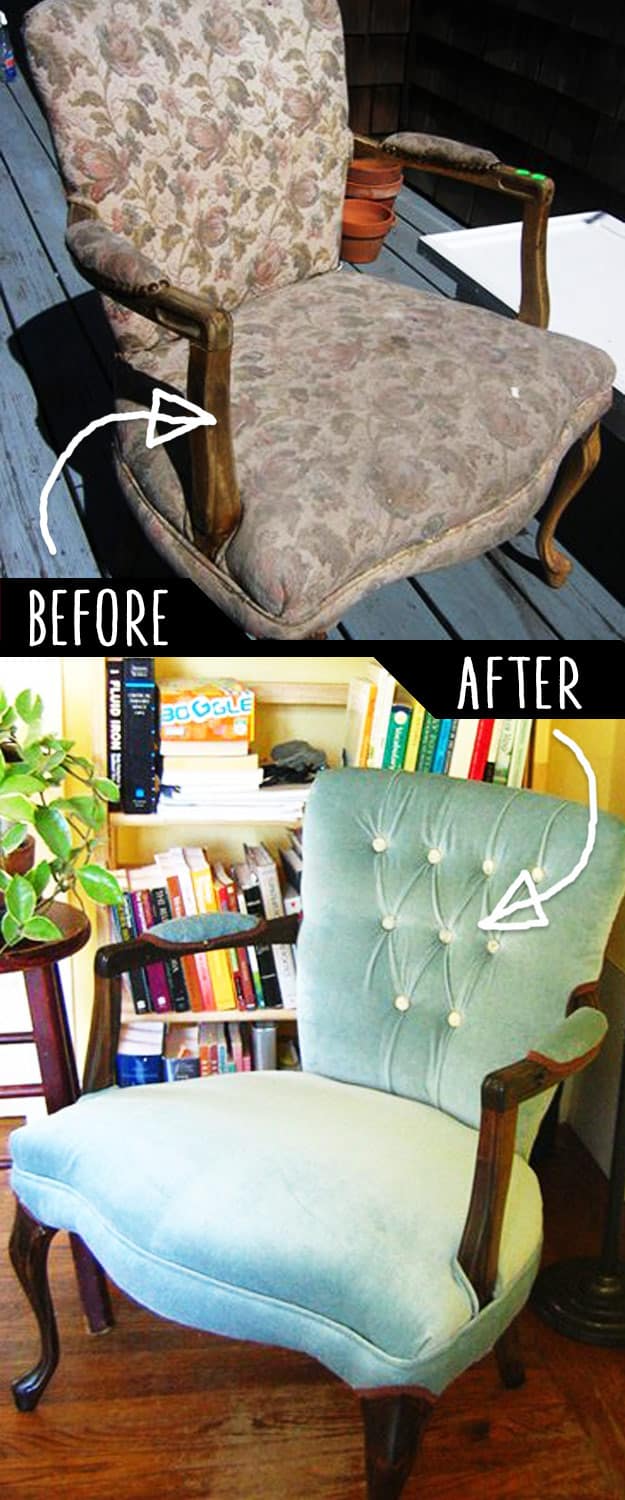 6. Tiered Shelf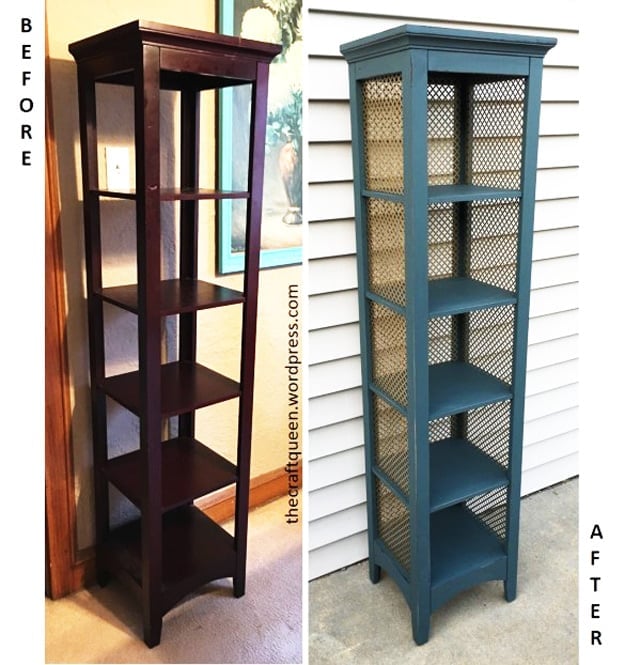 7. How to Fake a Plank Look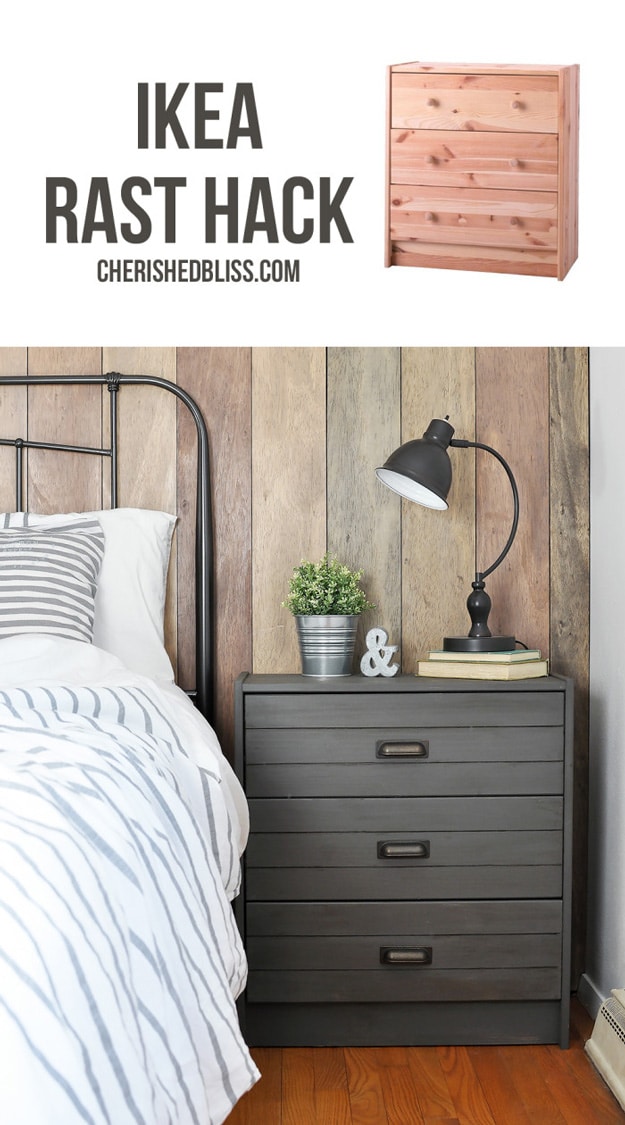 8. Decoupaged Coffee Table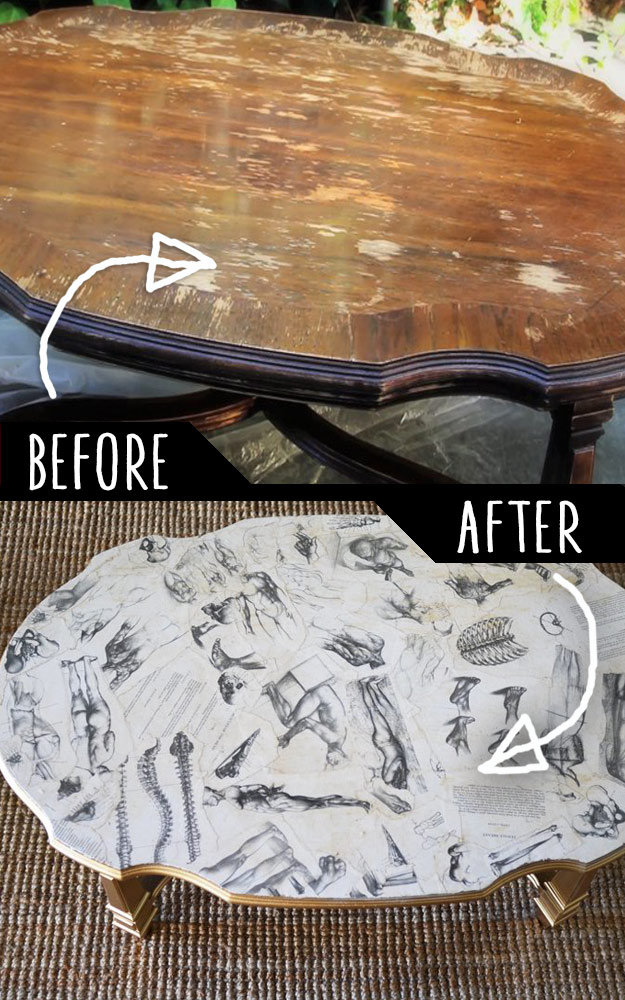 9. Suitcase Dresser Hack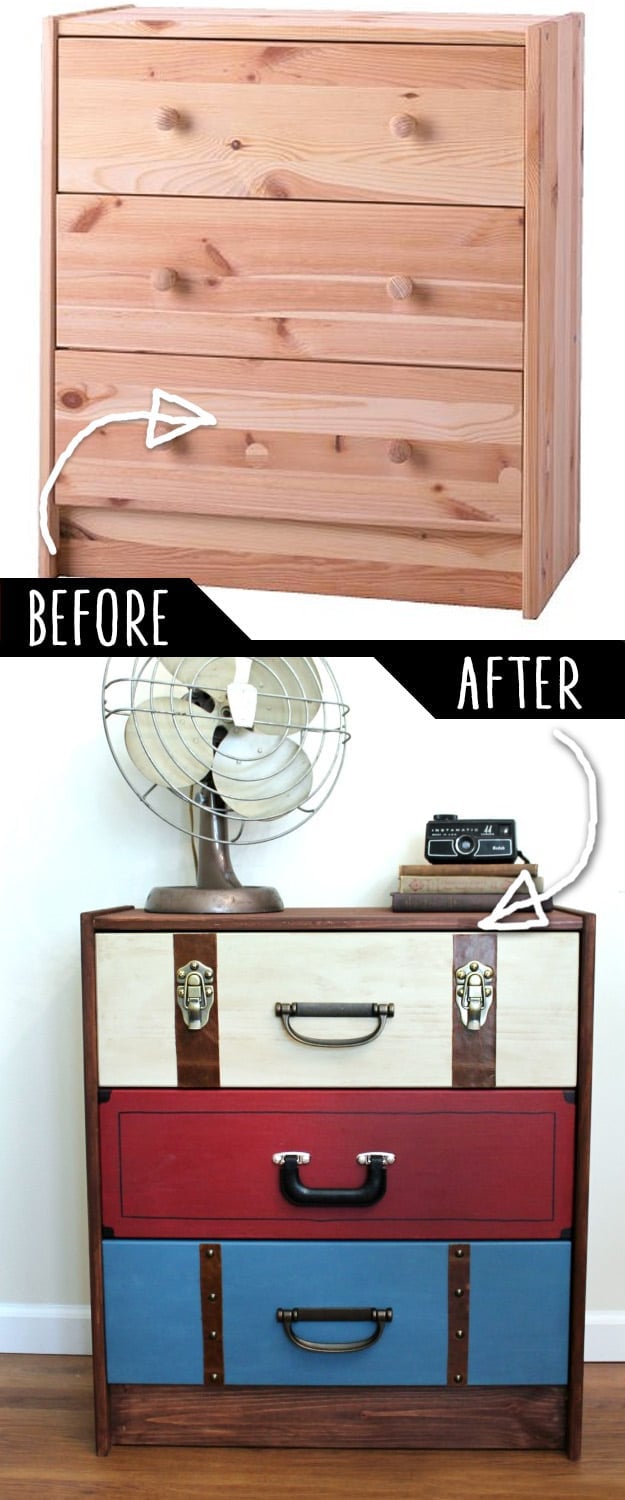 10. Refurbished Broken Chair