Looking for the best DIY bedroom decor ideas around? When it comes to decorating your bedroom, thoughtful creative touches make all the difference in taking a room from OK to "Wow!" DIY your way into an amazing bedroom with these 100 crafts, wall decor ideas, furniture and bedding projects that will transform your bedroom into the one you've been dreaming of. Learn how to make things that cost hundreds of dollars in stores, ones that actually look better when you DIY them. Lately, Target, Walmart and other big chain stores have started selling replicas of some of our Pinterest favorites. Why on earth would you want to buy these? I guess someone does, but I am not about to spend my money on DIY replicas. No way! Complete with easy to follow step by step tutorials, these DIY bedroom ideas can be yours for a fraction of the cost. Make one or more this weekend and get your room looking the way it should, amazing.
DIY Bedroom Decor Ideas
1. DIY Duvet Cover Confetti-Style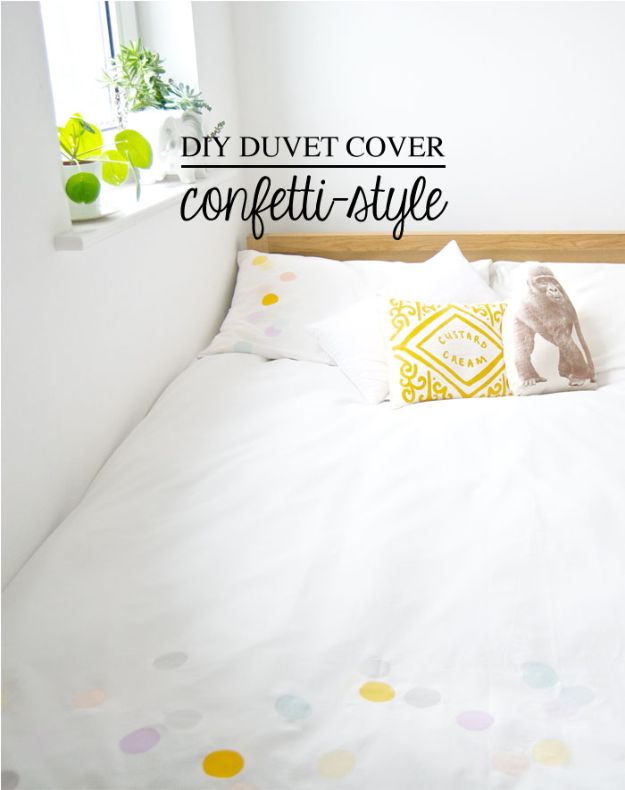 This confetti style duvet cover is an easy project to make for your bedroom. Add a little fun to your bedding ensemble when you top it off with this.
2. Cozy Pom Pom Pillow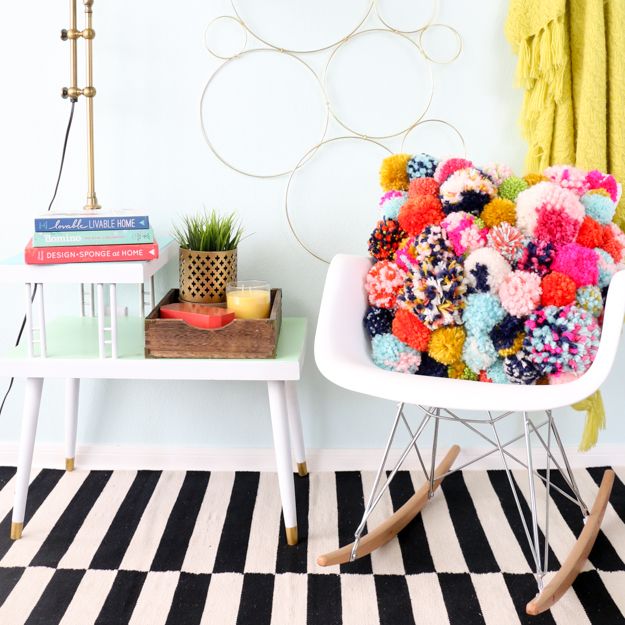 3. Jute Twinkle Light Shade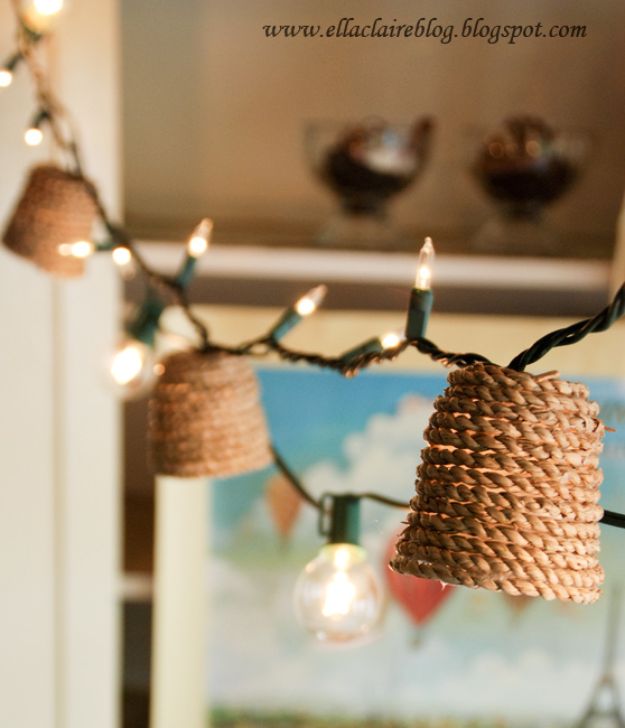 4. DIY Bedside Bench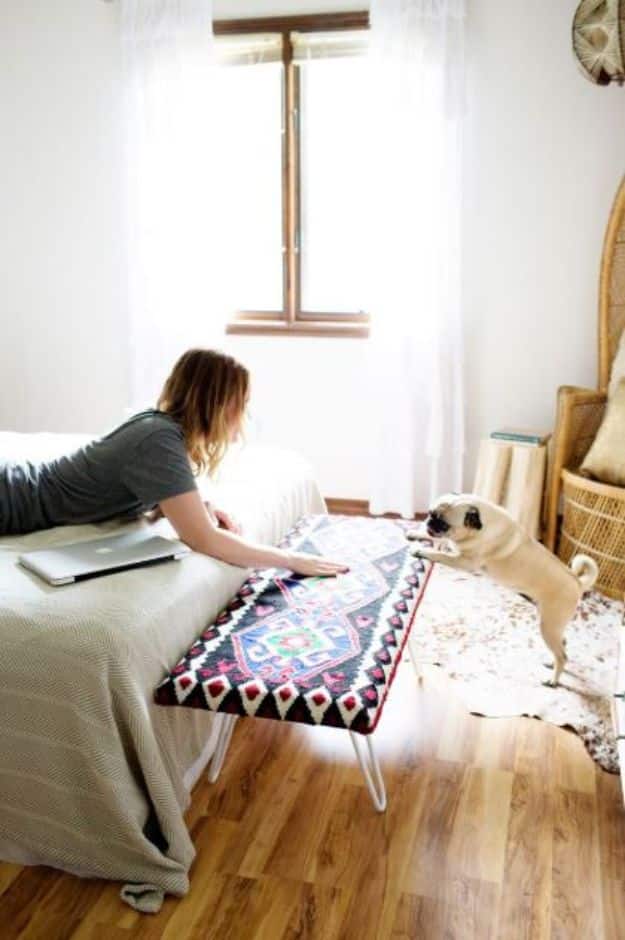 5. Handmade Yarn Shag Rugs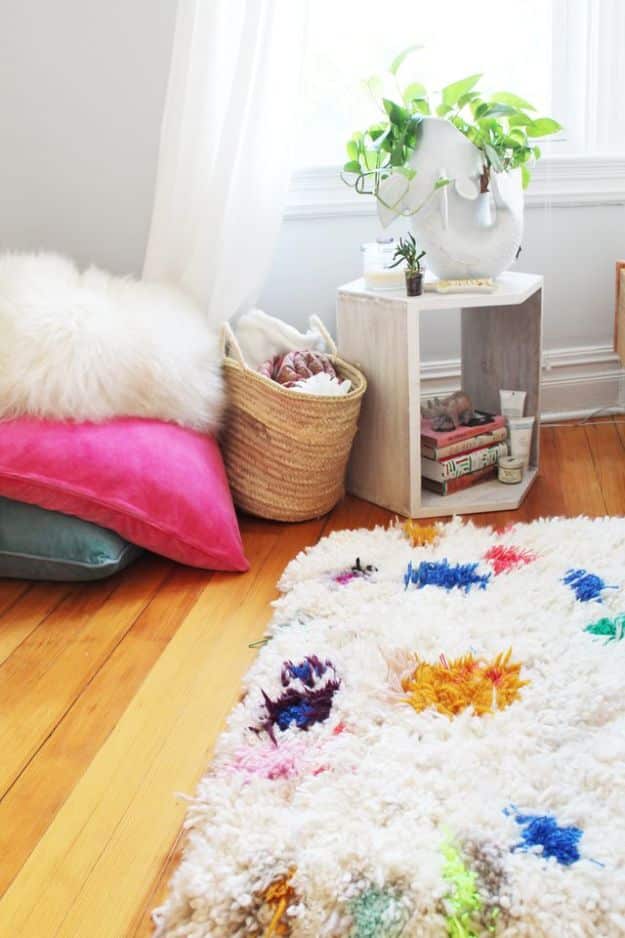 6. DIY Geometric Wall Decor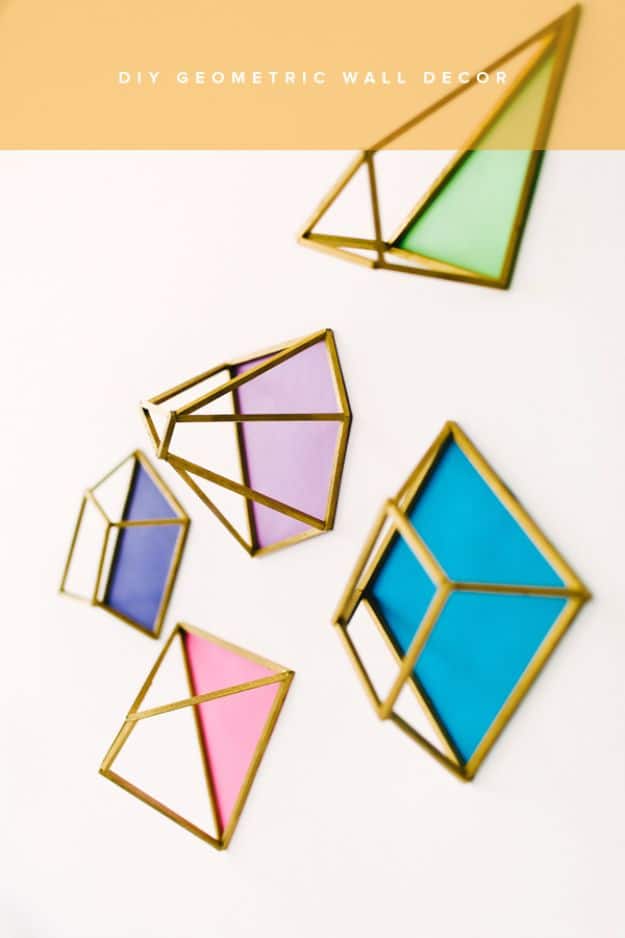 7. DIY Painted Rug Inspired by West Elm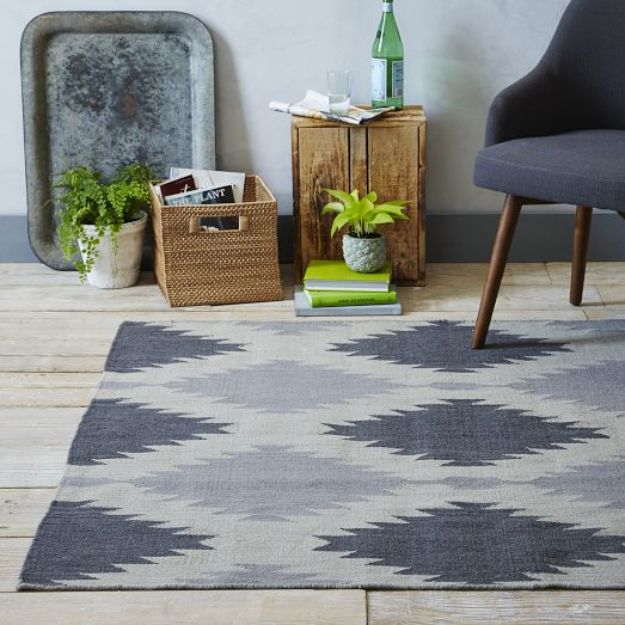 8. Chevron Reclaimed Wood Bed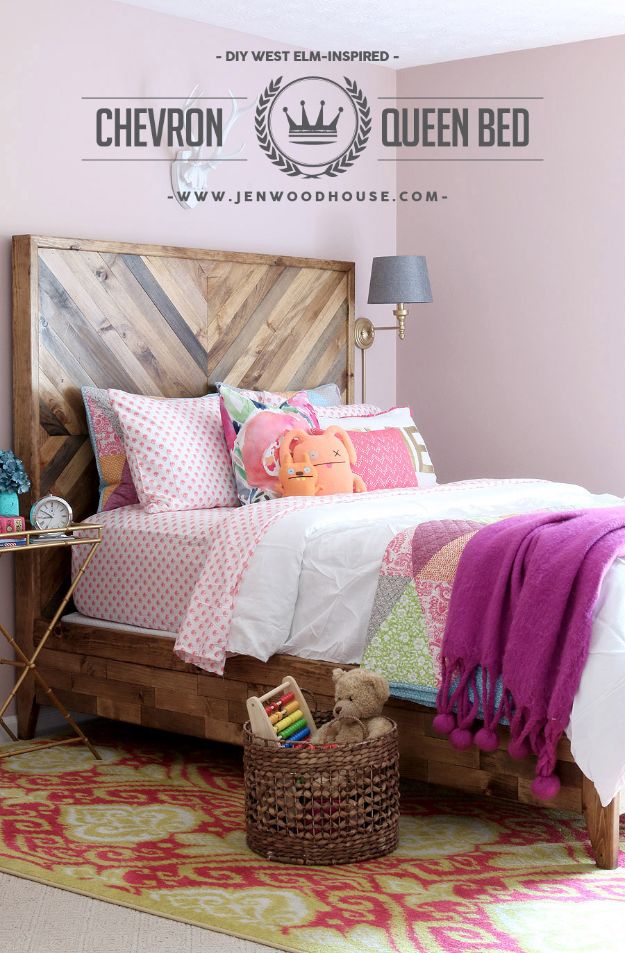 9. Roman Numeral Clock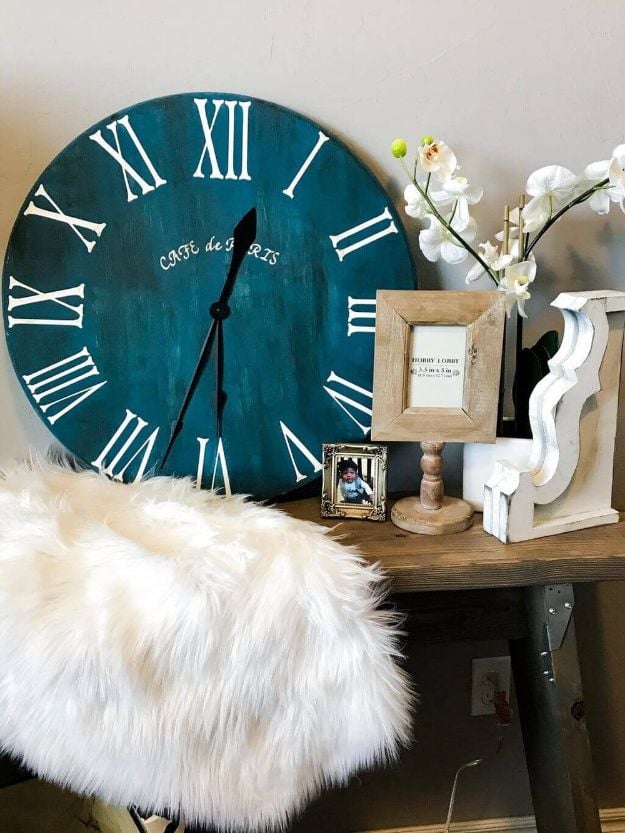 10. DIY Chic Hoops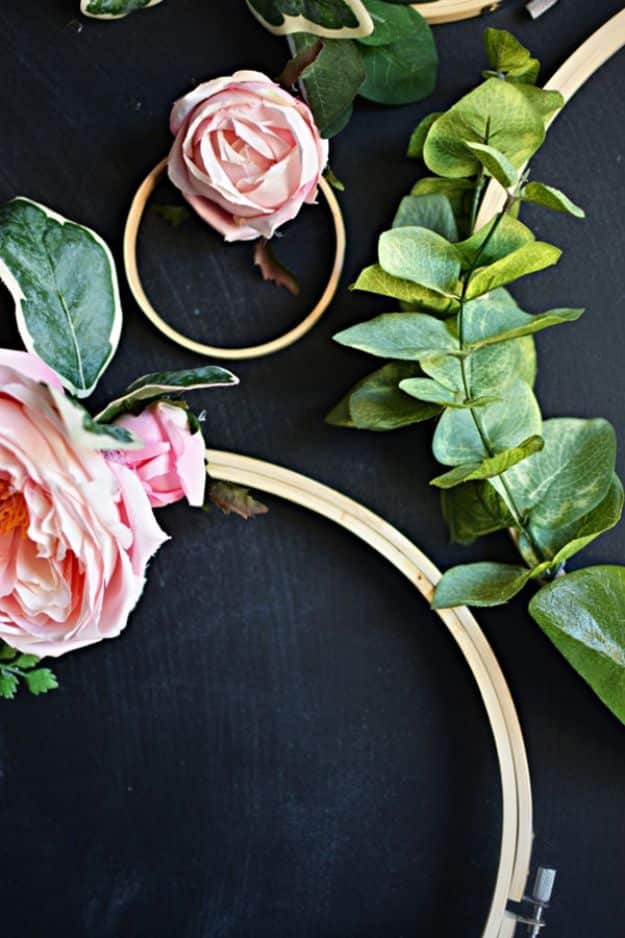 11. Gem Stone Mirror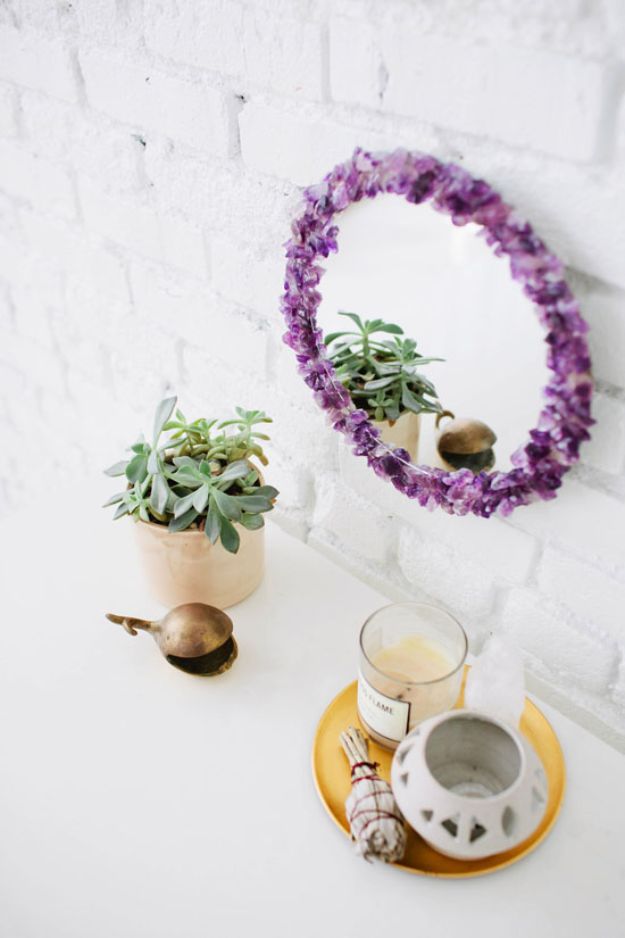 12. DIY Pouf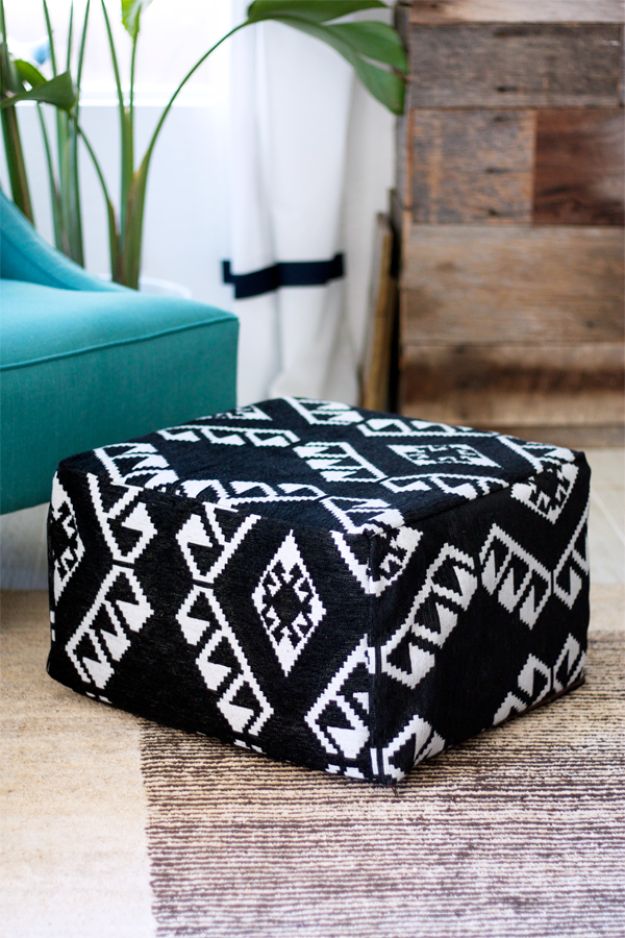 13. IKEA Hack Hygge Bench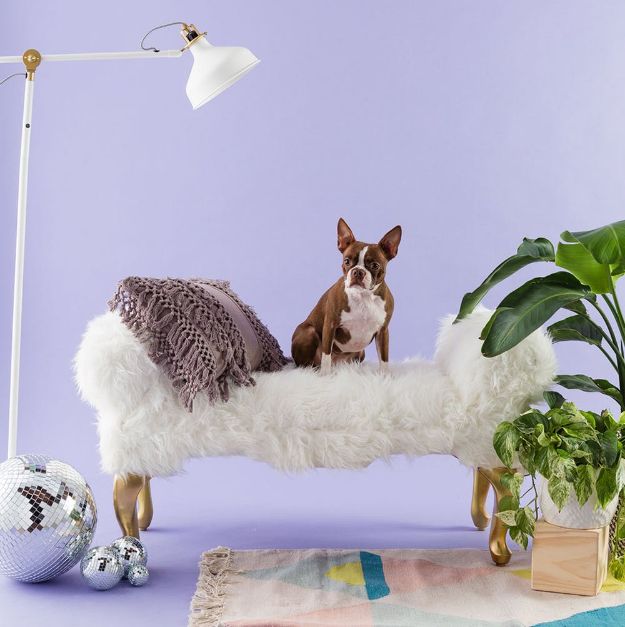 14. Key to my Heart Rustic Wood Sign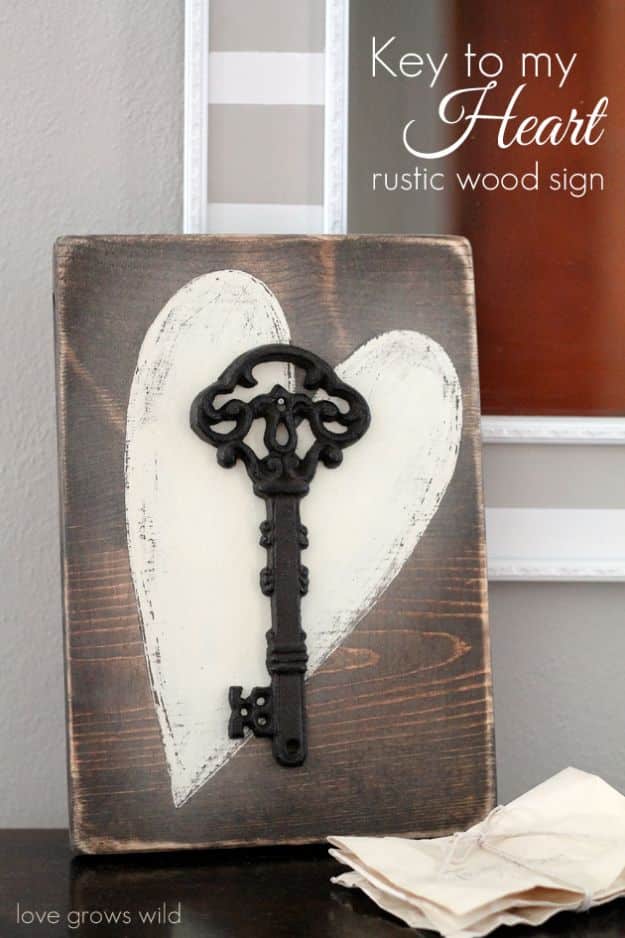 15. DIY Paper Fern Mobile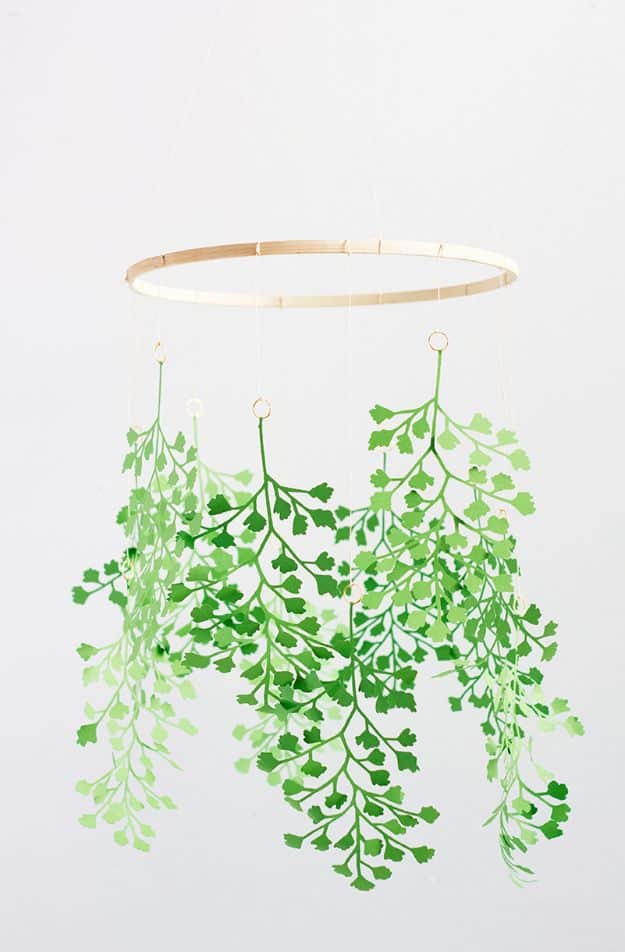 16. DIY West Elm Morocco Headboard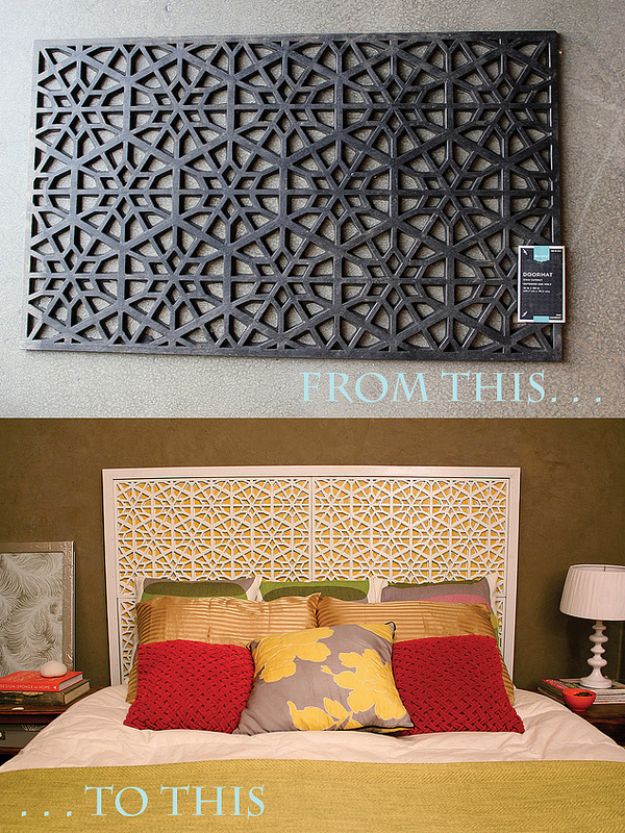 17. DIY Marquee Letters From Cardboard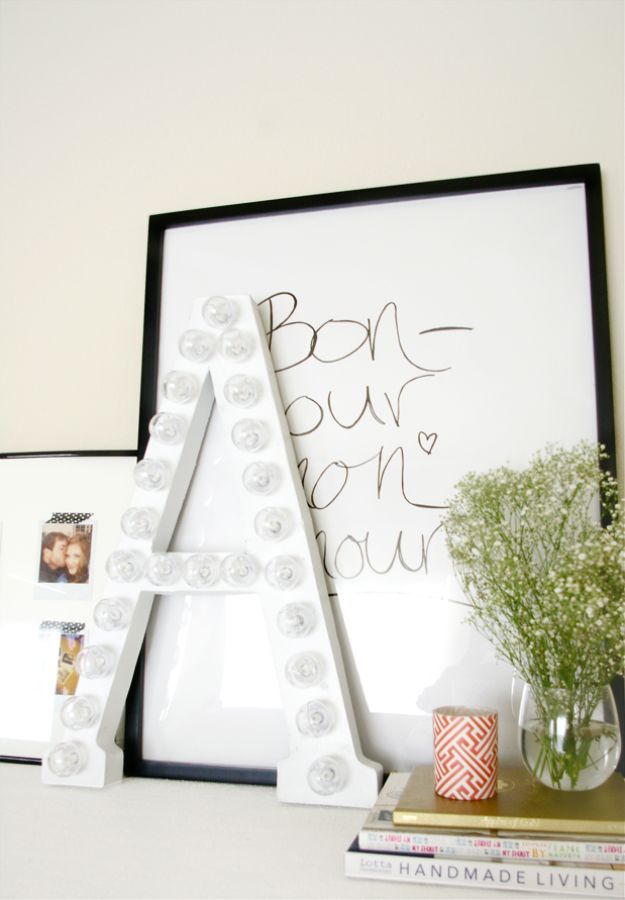 18. DIY Herringbone Mirror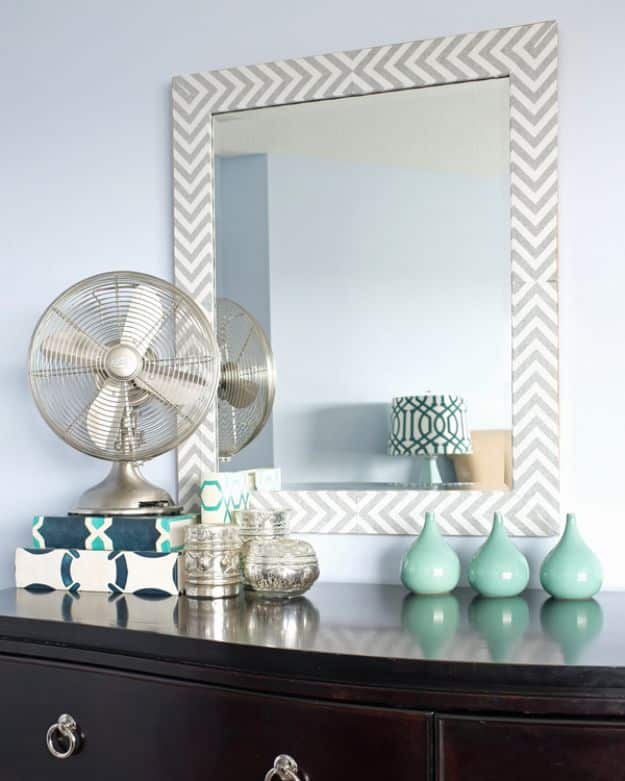 19. Make A Door Headboard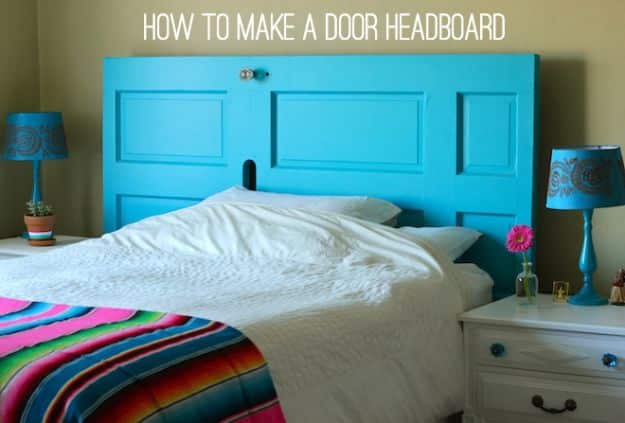 20. Simple Mini Paper Rose Wreath