Need some creative DIY wall art ideas for your blank walls? We believe you should show your creativity through what you choose to display in your home.Whether you need art to hang on the walls in your bedroom, bathroom, living room, teens room, dorm or apartment, we have some awesome DIY wall decor ideas for you to choose from. Cheap and easy ideas for those on a budget, quick ones that don't take a ton of time, creative arts and crafts ideas for original artwork you can make yourself.
 76 DIY Wall Decor Ideas
1. DIY Indigo Wall Art With Framed Fabric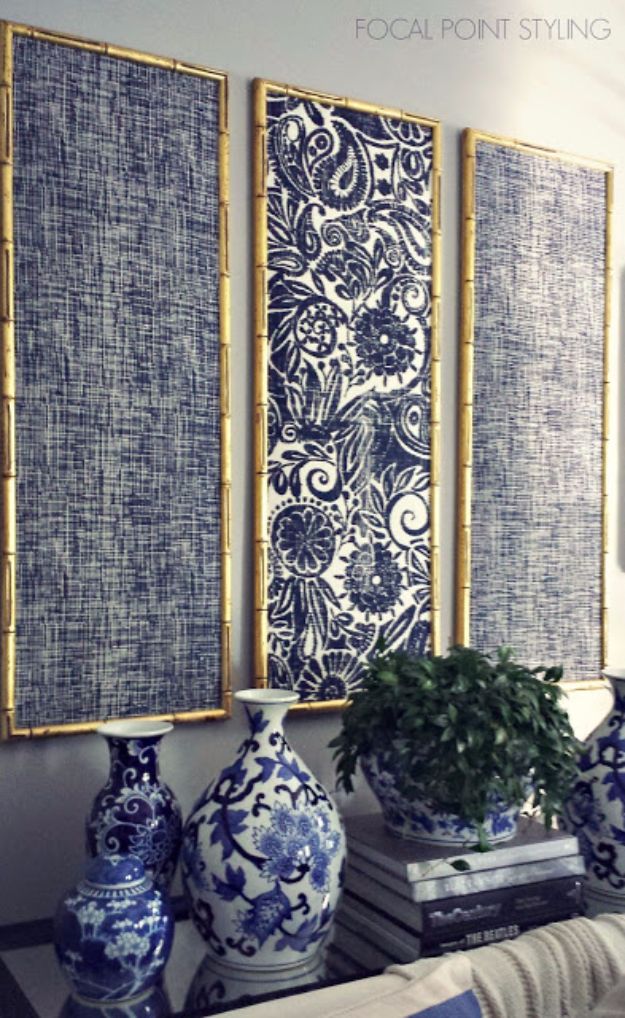 Grab some cheap bamboo frames on sale from your local craft store and some pretty table runners for the fabric. This DIY wall decor project is easy, quick, cheap and oh so lovely.
2. DIY Abstract Art With A Golden Touch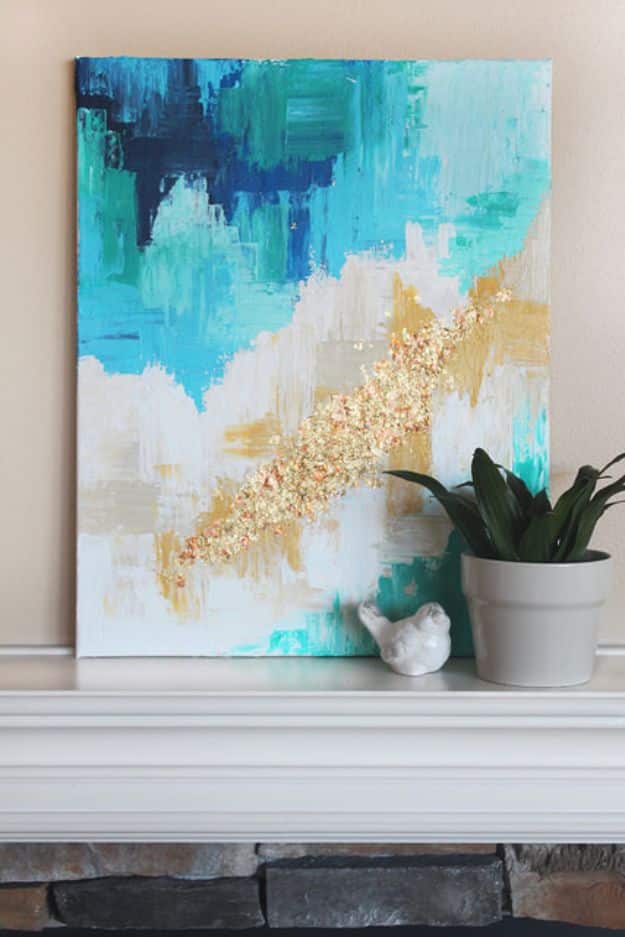 I just love wall art ideas that are lovely and yet so simple that you can do them even if you do not have tons of artistic talent. An abstract done with just a few colors and a splash of glitter, this textured painting is easy enough to do in under an hour. A super simple home decor project and quick DIY gift idea, this DIY project is definitely one to check out. When it comes to DIY living room decor ideas, this cool painting is one of my favorite easy projects.
3. DIY Yarn Wall Art Hanging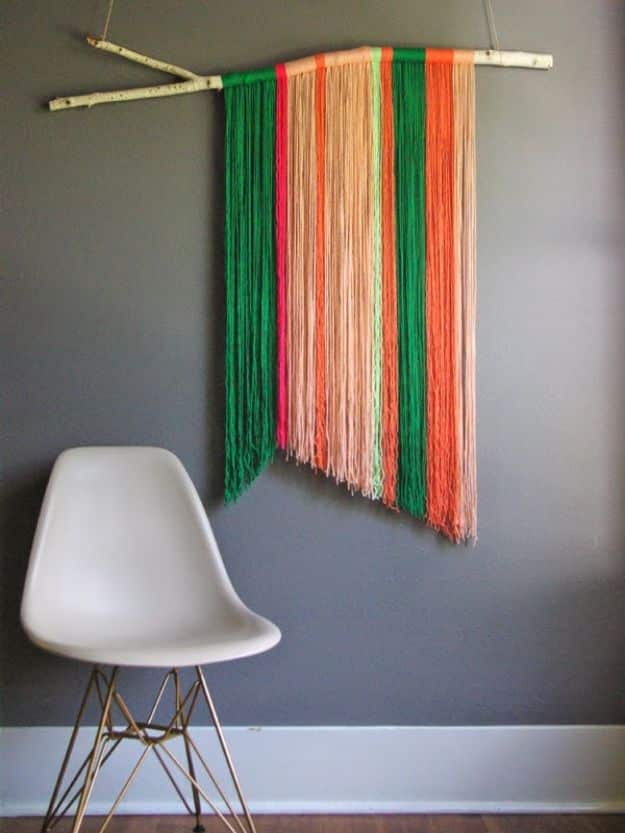 I would never have thought to make a yarn hanging (and I can't stop thinking of cool DIY ideas!) I have seen a few of these now, so they are becoming pretty trendy. Easy, too! I love this modern yet rustic look for home decor, don't you?
4. Easy DIY Painters Tape Wall Art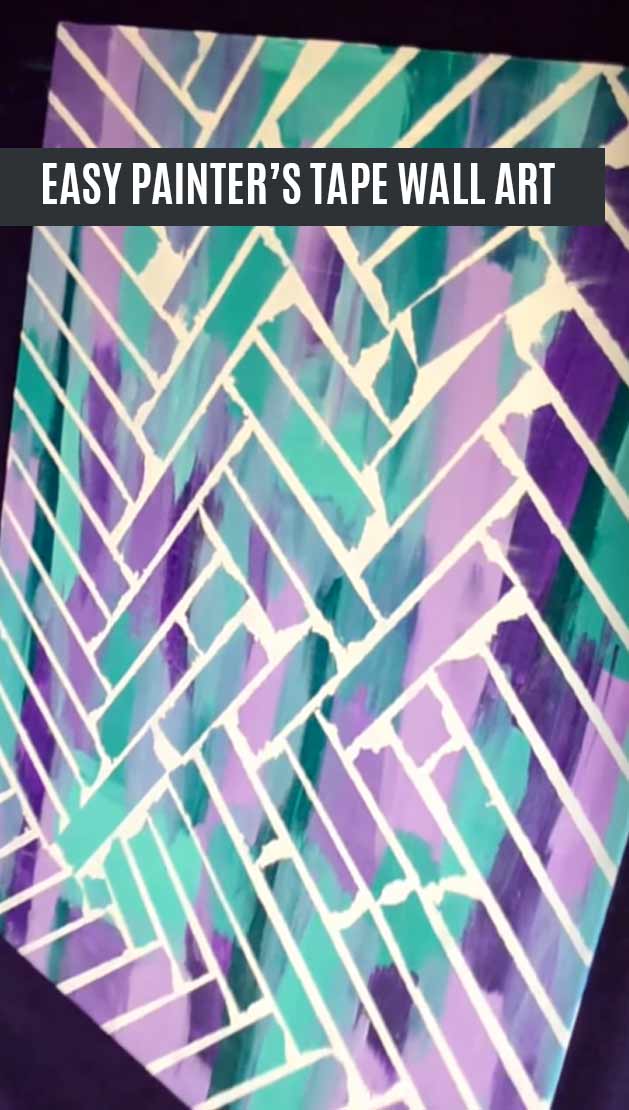 Having looked at DIY wall art ideas for a few years now, this project is my all time favorite. Anyone can do it and come up with a piece of art well worthy of a place in the living room. Using just painters time and some basic acrylics, you can make this layered masterpiece in a couple of hours, maybe even less.
5. Cork Wall Art