Love making things for people and adore fabric crafts but don't know how to sew well or simply don't have the time? Never fear, you can still create super adorable things with fabric when you try some of these crafty no-ew DIY gifts. For ideas that are sure to impress, go bold or cute with your fabric patterns, as you'll see some of our favorite DIY bloggers have. Whether you need an easy homemade birthday gift idea, something simple to make for Christmas or even a few fun things to make for yourself, these no sew crafts are truly enjoyable projects, as it is tough to mess them up. Get out your Stitch fix or fabric glue and get busy making some of these adorable craft ideas which require no sewing at all.
Easy No Sew Gift Ideas
1. DIY No Sew Fabric Wallet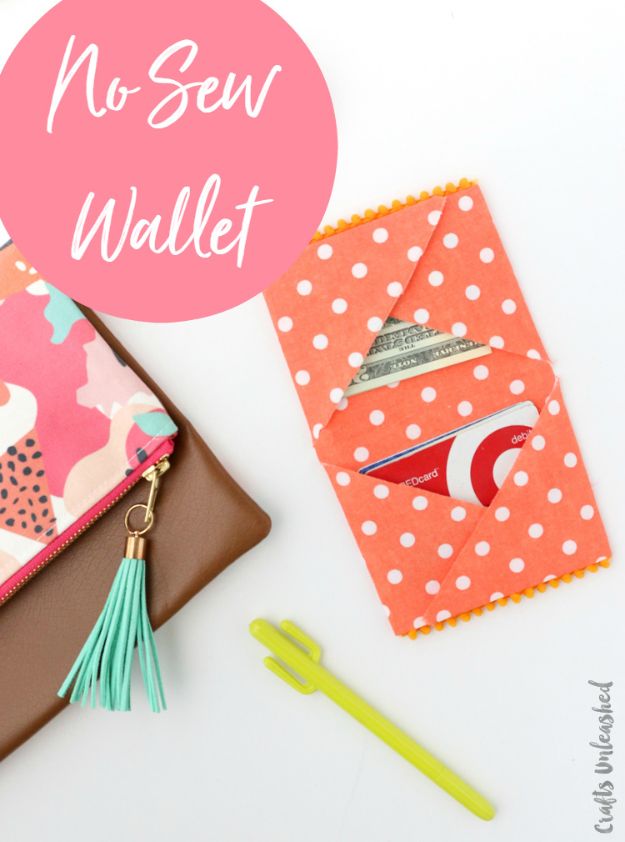 Do you like everything bright and colorful? Here's a simple and quick project that packs a lot of cuteness and color. And with all the fat quarter sitting around your house, you can easily make a DIY no sew fabric wallet perfect as a gift to a friend. For a fun no sew that works great with all sorts of fun fabric prints, try this crafty idea.
2. DIY No Sew Pocket T-Shirt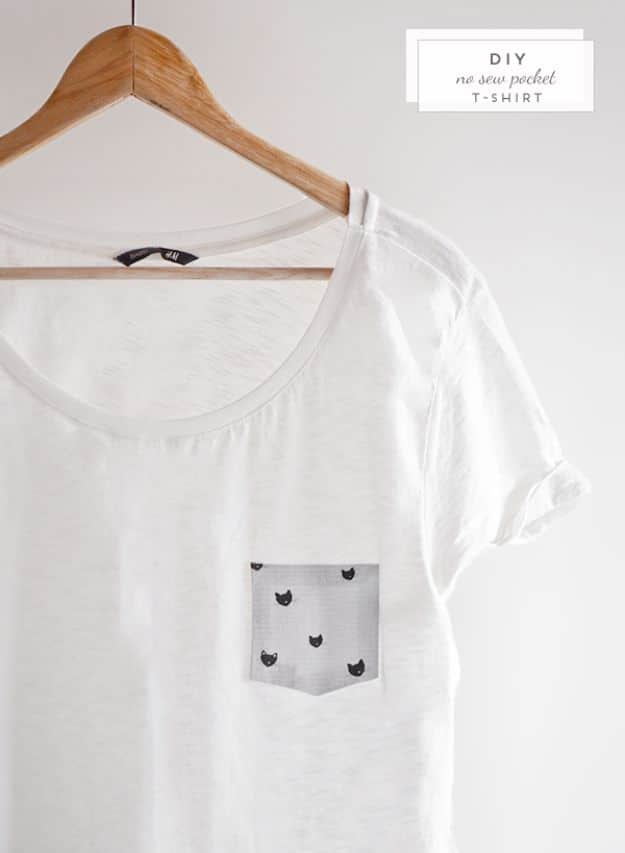 Get creative and update a plain, old and boring tee by putting a pocket – no sewing required. It literally takes just about 10 minutes to complete. Being a cat person, I love that they used cat fabric on that shirt. I have to hunt for these and start creating one for myself.
3. DIY No-Sew Canvas Zipper Pouch with Tassel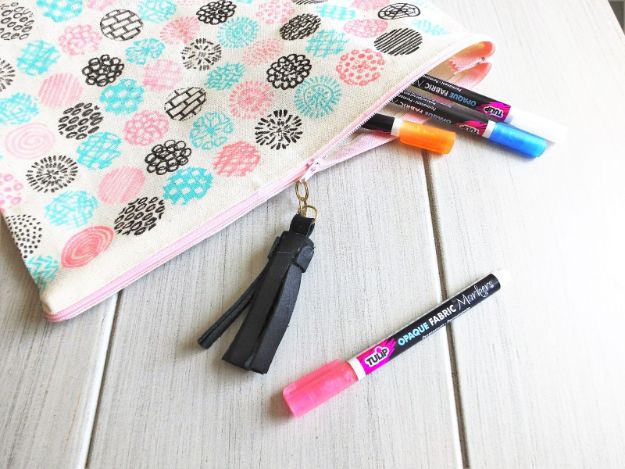 I can't believe that this canvas bag is no-sew! I am totally not a seamstress so this idea is really brilliant. It's so cute and simple to make and I think it's the perfect travel make-up kit. The View From Here got the complete instructions to read the full post to get started.
4. Easy Rainbow No Sew Fleece Scarf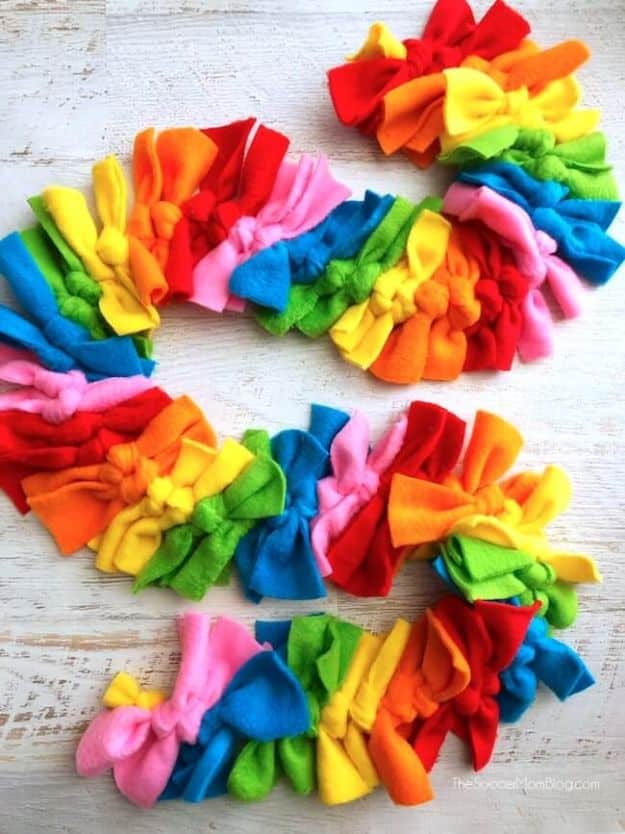 Are your little girls fond of My Little Pony? If so, then here's a great DIY to try and make for them. This easy Rainbow Dash inspired no sew fleece scarf is such a delight to make, you will only need fleece and scissors. So warm and cozy and adds a pop of color to you little girl's outfit.
5. DIY No-Sew Wire Headband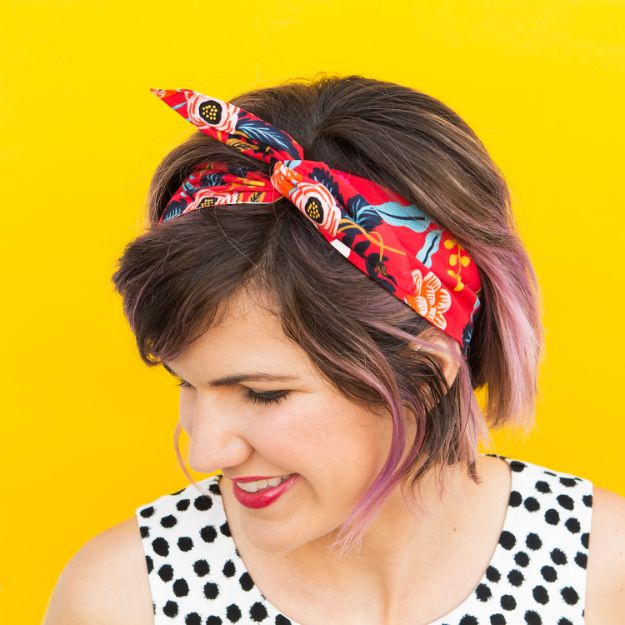 Messy hair, don't care? But with this No-Sew Wire Headband, you can add a bit of fashion to that hair mess especially if you have short hair that is quite challenging to style. This project makes good use of those random scraps of fabric you may have stuffed in a basket. So put them to good use by trying this DIY.
6. DIY No-Sew Reversible Chair Cushions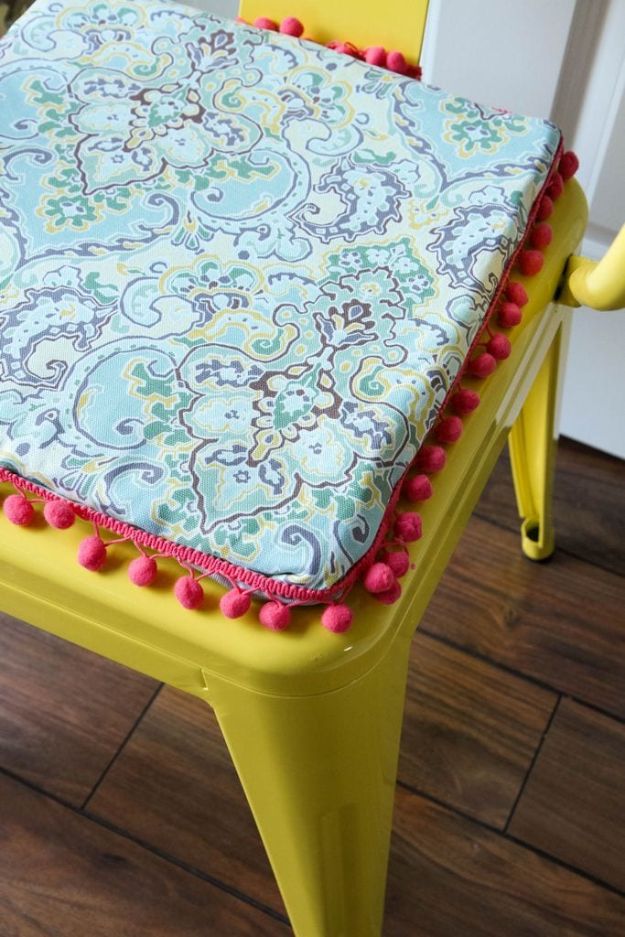 Want to make that metal chair more comfortable to sit on? Use this tutorial from Mom Advice to make gorgeous seat cushions that are surprisingly no-sew. So, better grab your glue guns and get to work!
7. DIY No Sew Tote Bag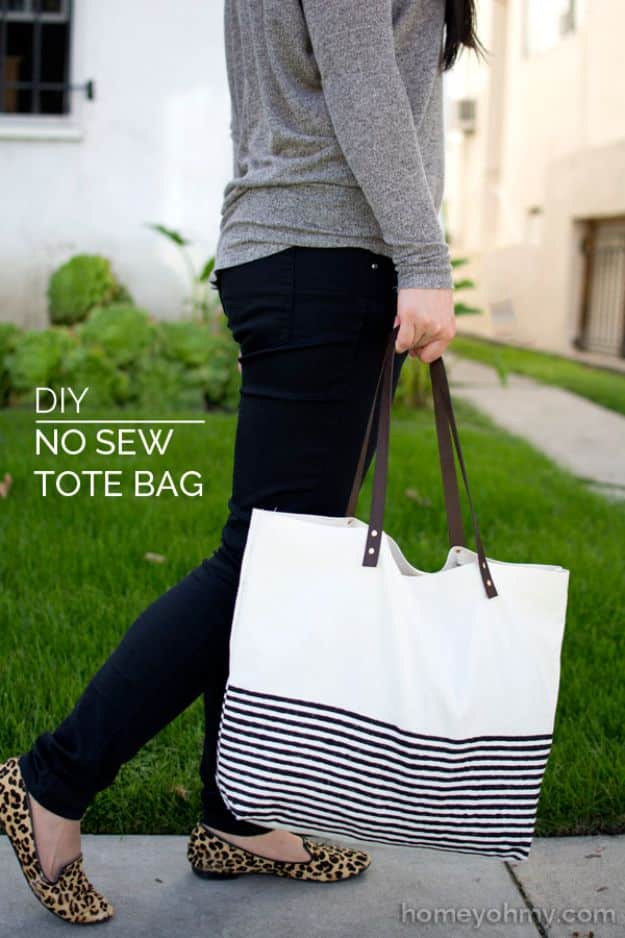 I really have no interest in sewing machines but I wanted to do a tote bag for myself. I have been looking far and wide for any tutorial that does not involve sewing but there aren't many instructions available. Luckily, Homeyohmy provided a great step-by-step instructions on this lovely DIY No-Sew Tote Bag.
8. No Sew Wristlet Keychains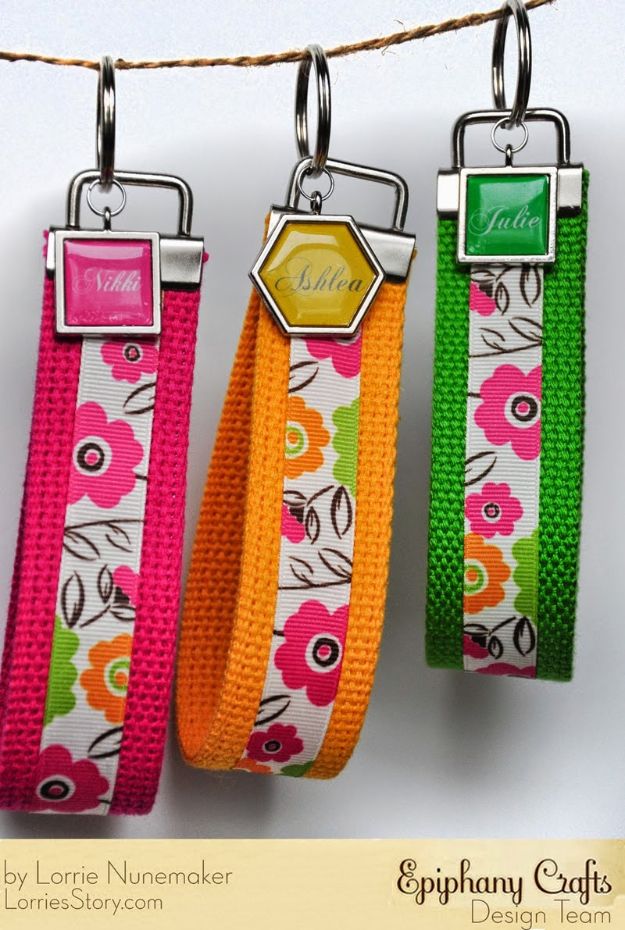 Another great no-sew DIY project that is so simple and quick to make. These fun wristlet keychains also make for an awesome gift. Head on over to Lorrie's Story to read the comprehensive tutorial.
9. Patterned DIY No-Sew Neckerchief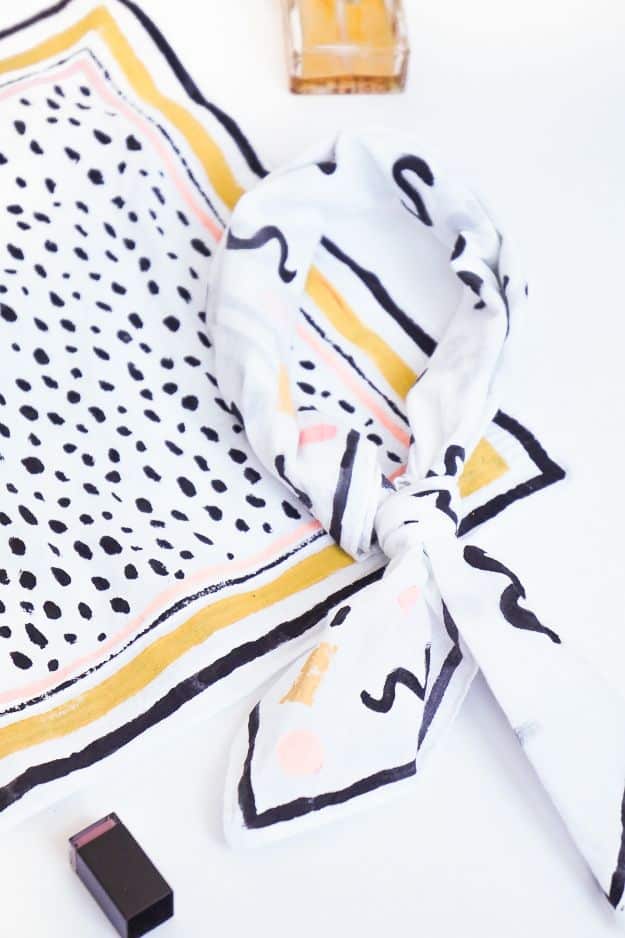 If you're looking for a chic new accessory to add to your wardrobe, this Patterned DIY No-Sew Neckerchief will just be the thing you're waiting for. Isn't it classy? I am definitely getting dome Audrey Hepburn vibes with this DIY project.
10. No-Sew Fleece Mermaid Tail Blanket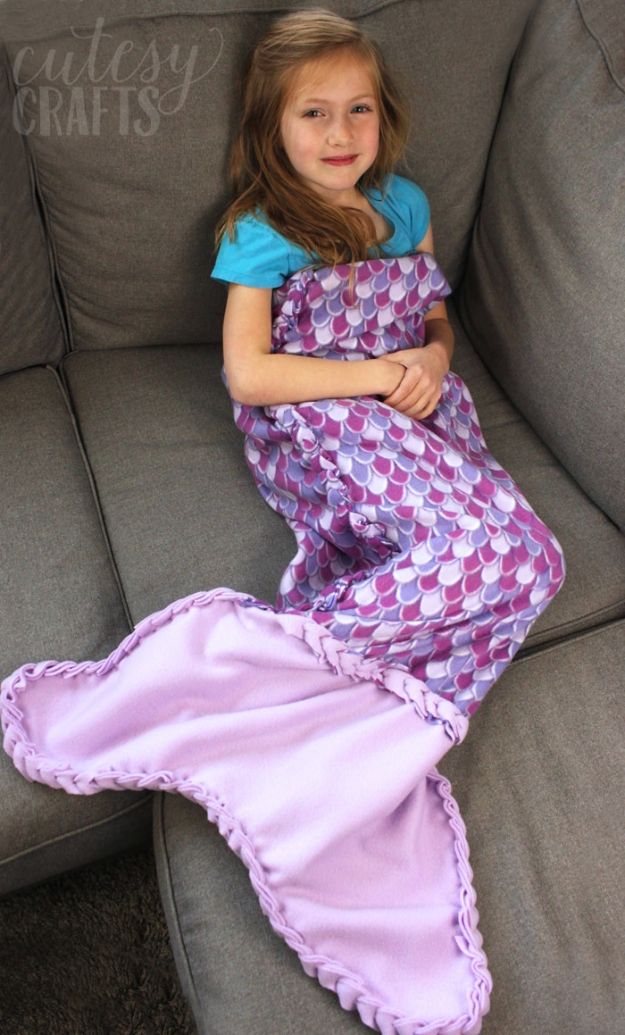 Make a mermaid tail blanket even if you don't know how to sew. Thanks to a great tutorial from Cutesy Crafts. Even though it might look a little complicated, they make it sound super easy. There's even a video to accompany the tutorial. Yay!
11. No Sew Lampshade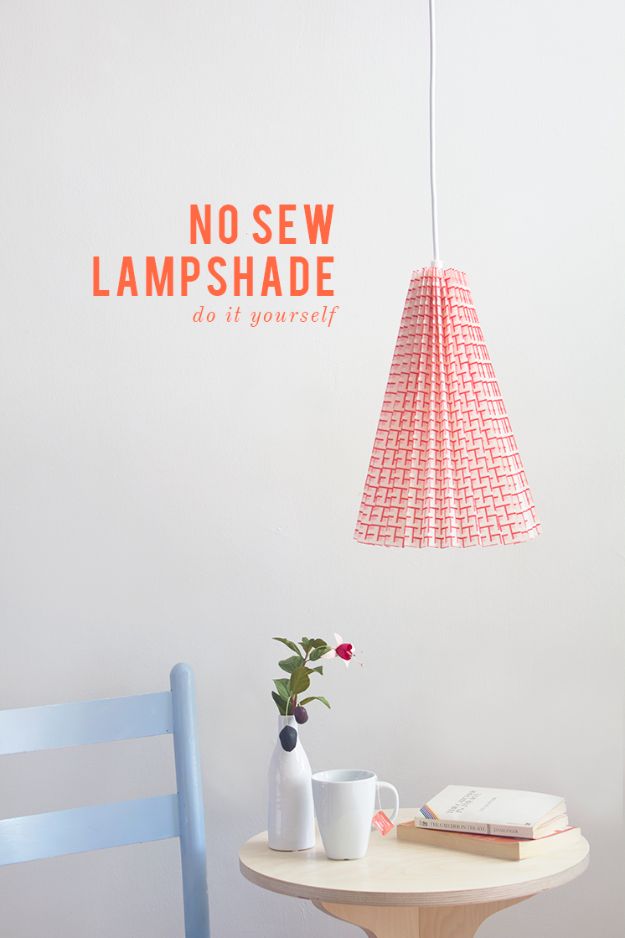 12. DIY No Sew Hot Pads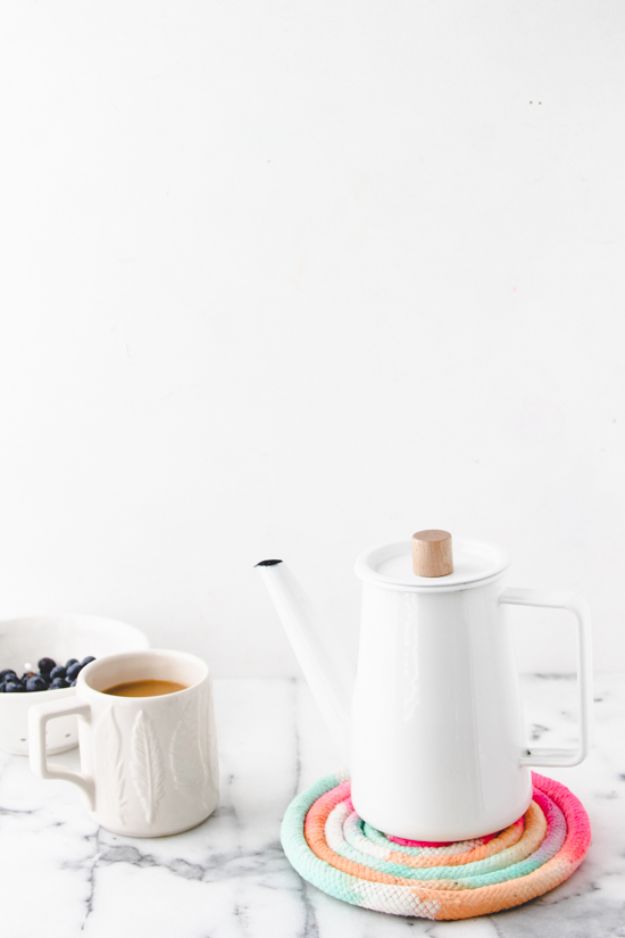 13. No-Sew Passport Holder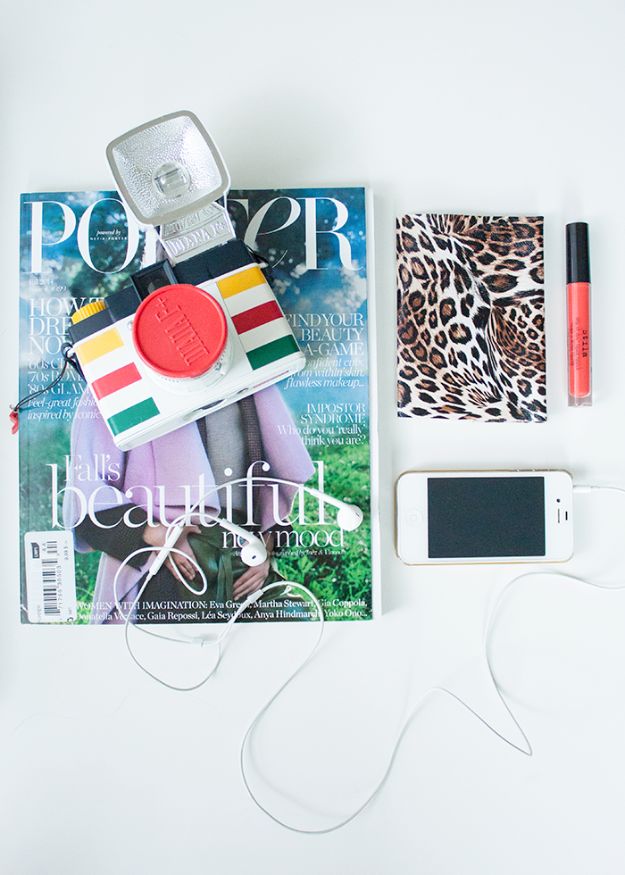 14. No-Sew Throw Blanket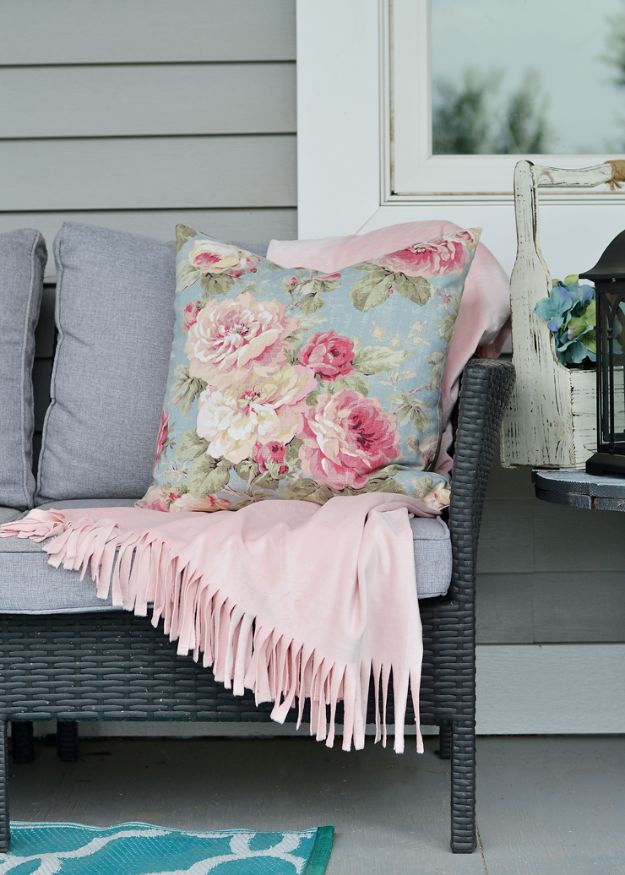 15. DIY No Sew Sequin Camera Strap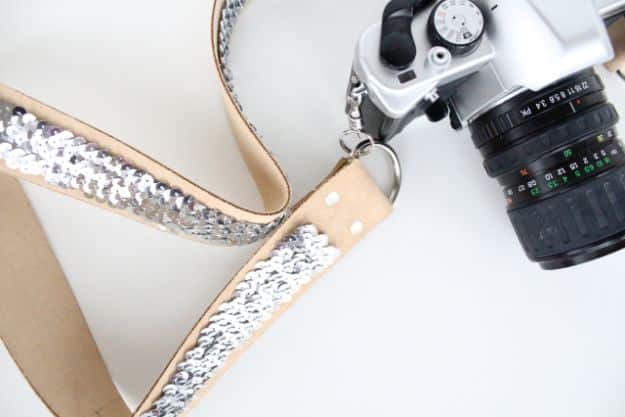 16. No-Sew Hobo Purse

17. DIY No Sew Turban Headband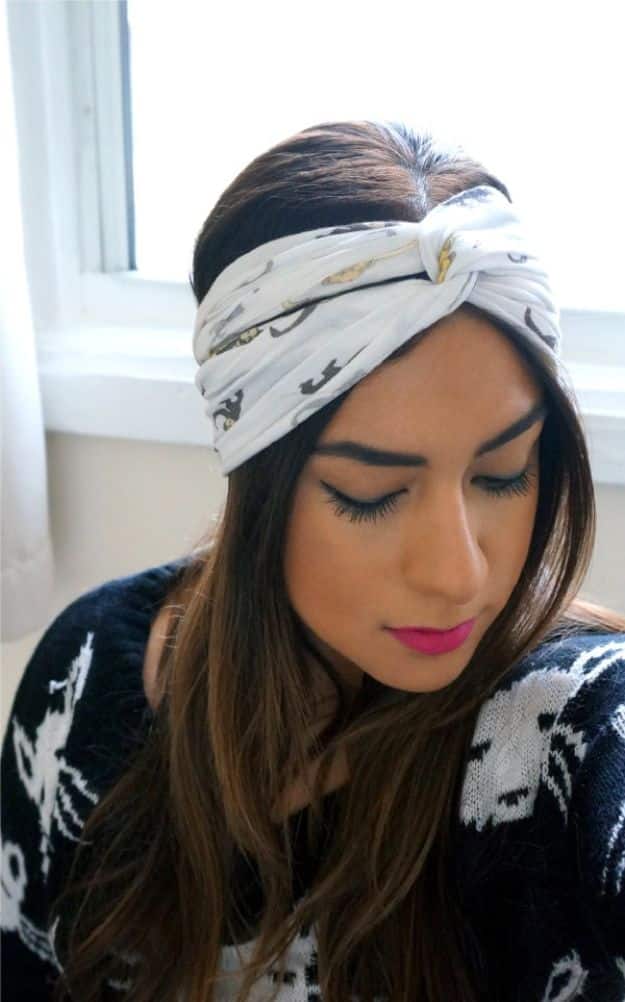 18. No Sew Blush Box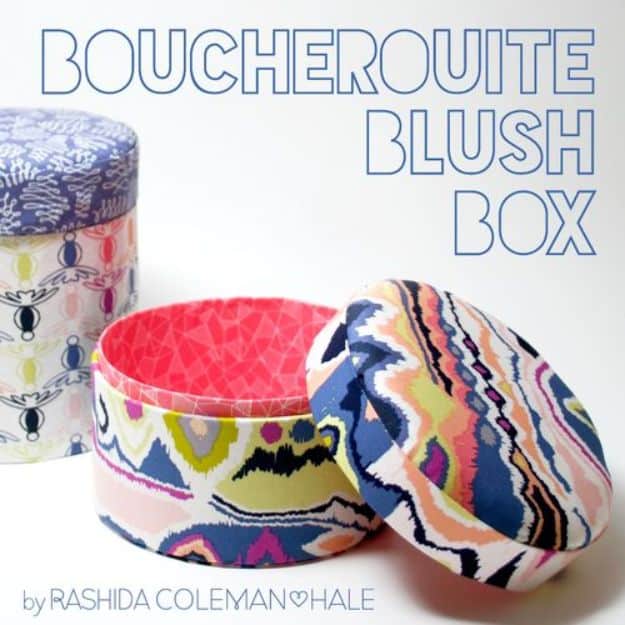 19. DIY No Sew Fried Egg Oven Mitts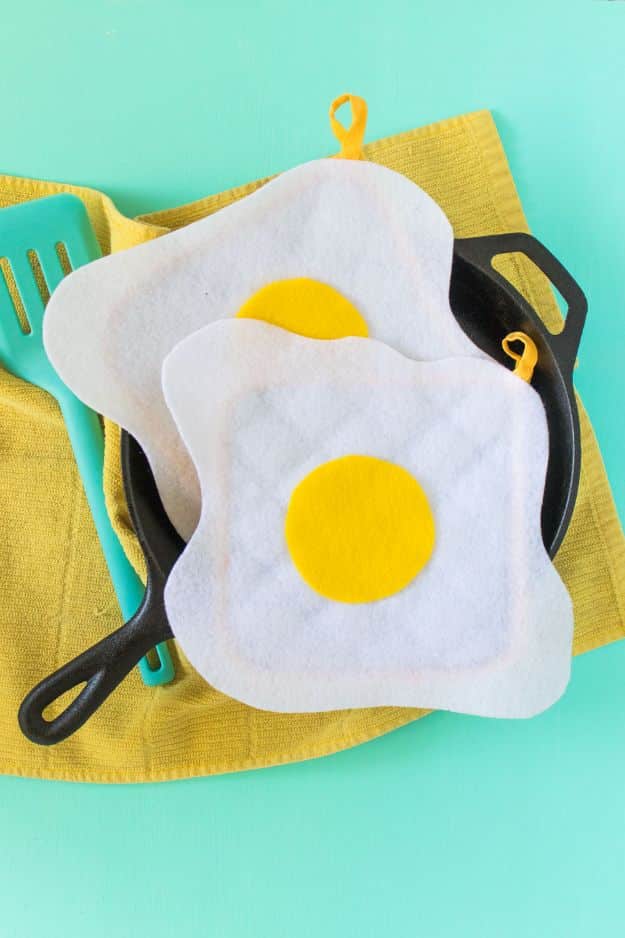 20. No Sew Cape Tutorial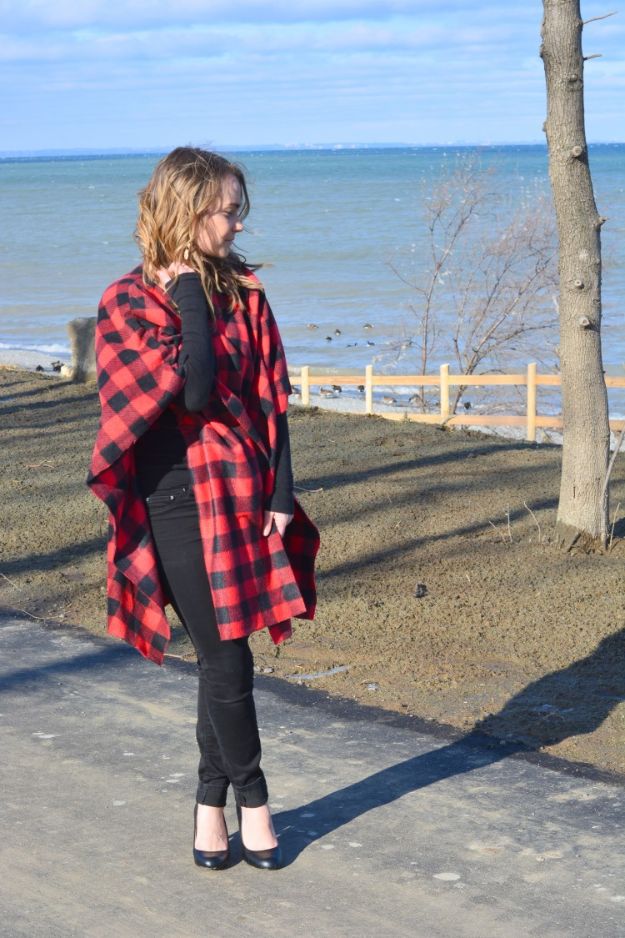 21. DIY Washcloth Travel Kit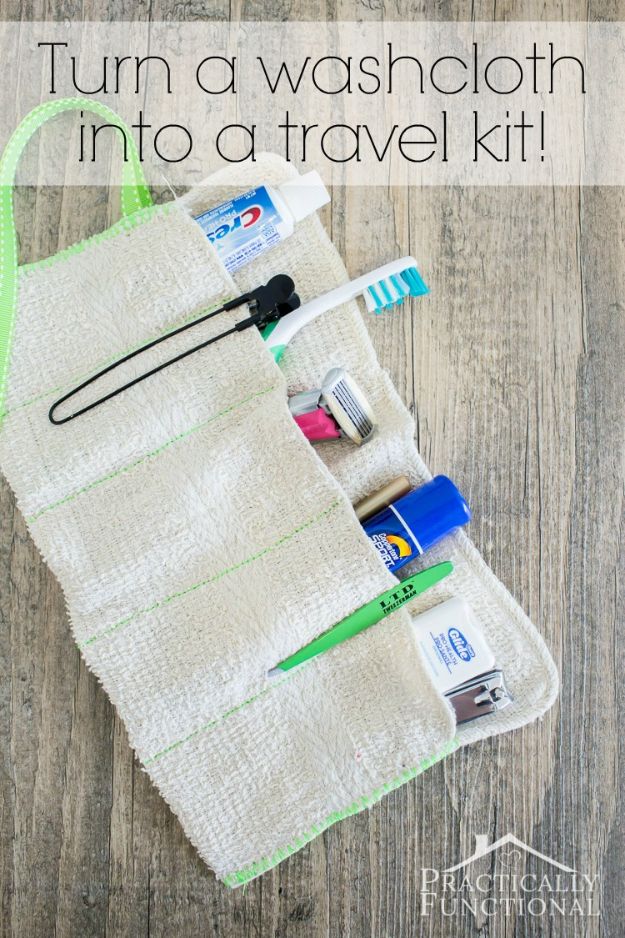 22. DIY No-Sew Fabric Book and Journal Cover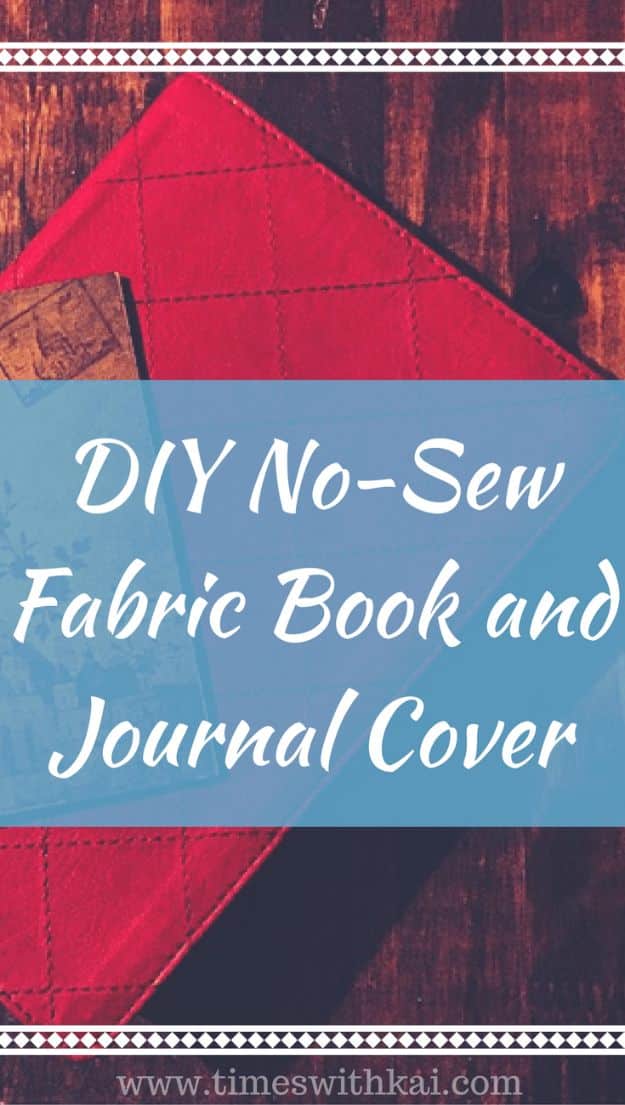 23. DIY No-Sew Cinch Pouches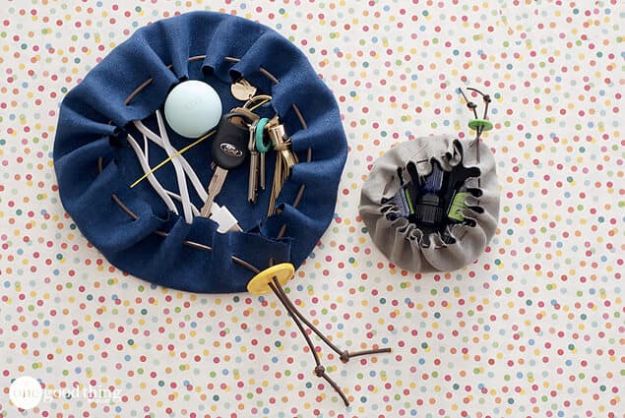 24. Old Sweaters Into a No-Sew Circle Scarf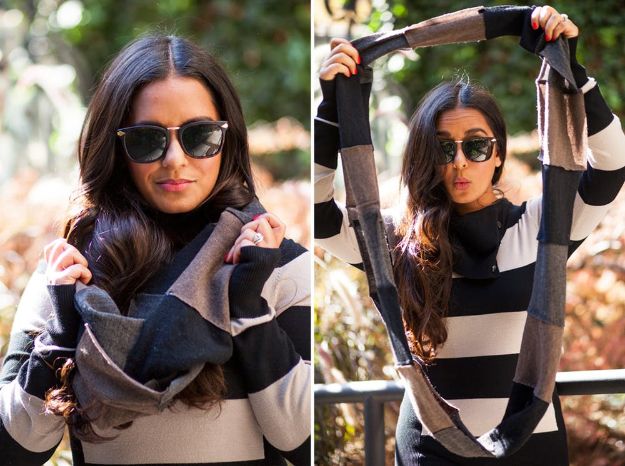 25. DIY Utensil Holder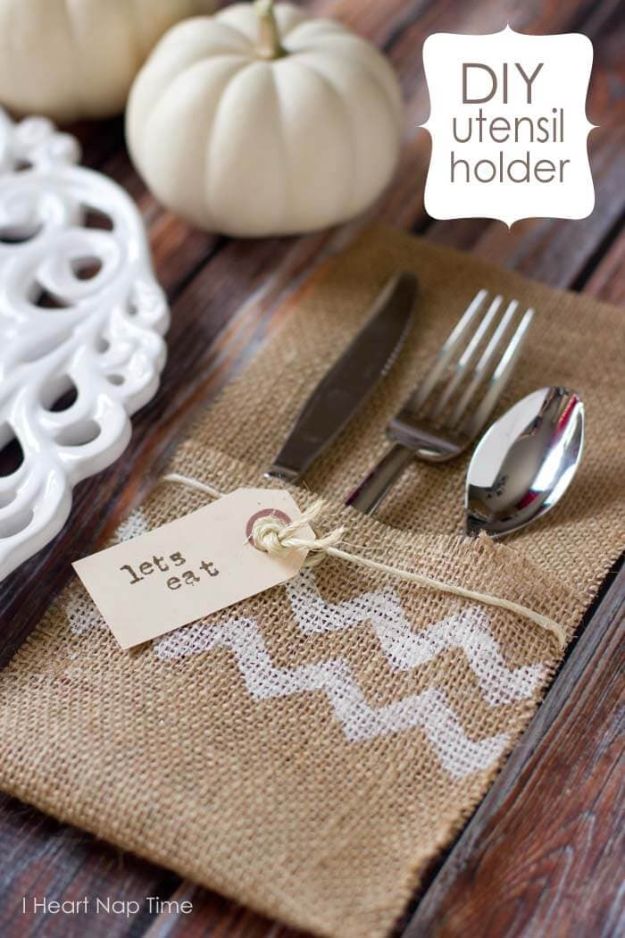 DIY No-Sew Pop Tart Pillow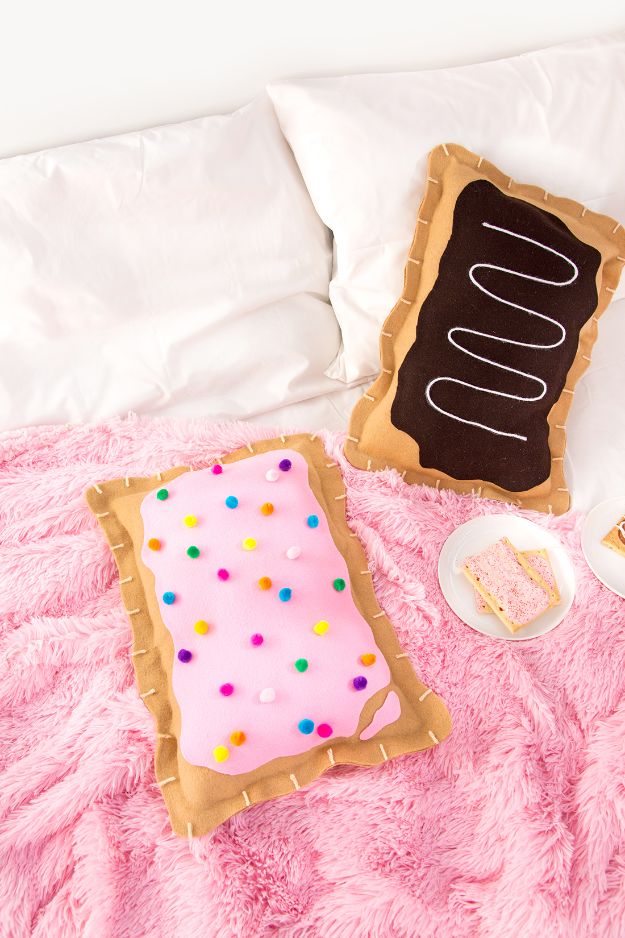 DIY No Sew Rope Baskets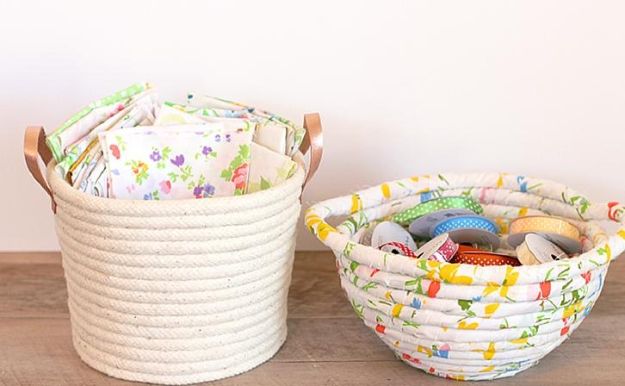 No Sew DIY Fabric Banner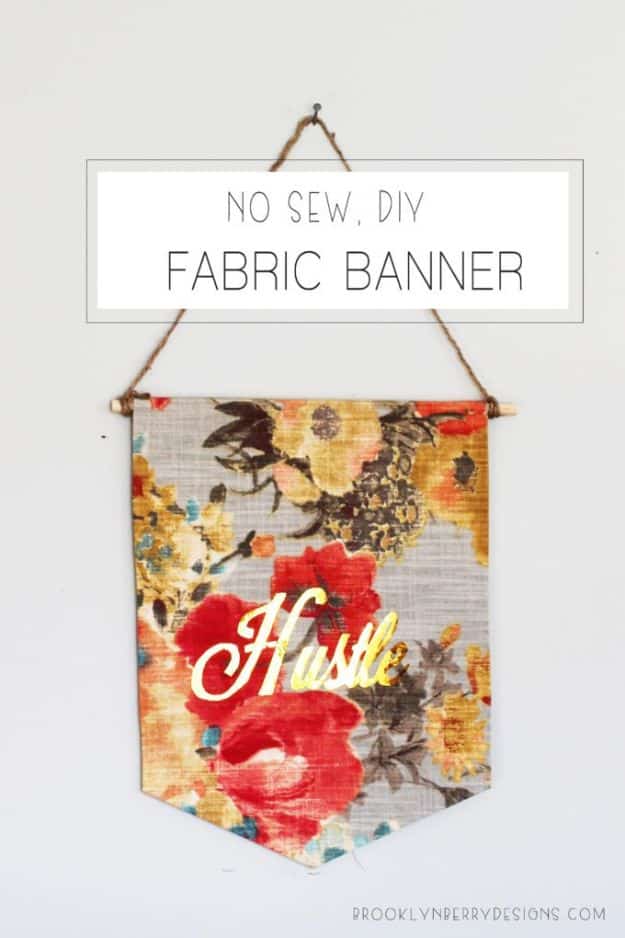 No-Sew Felted Mug Cozies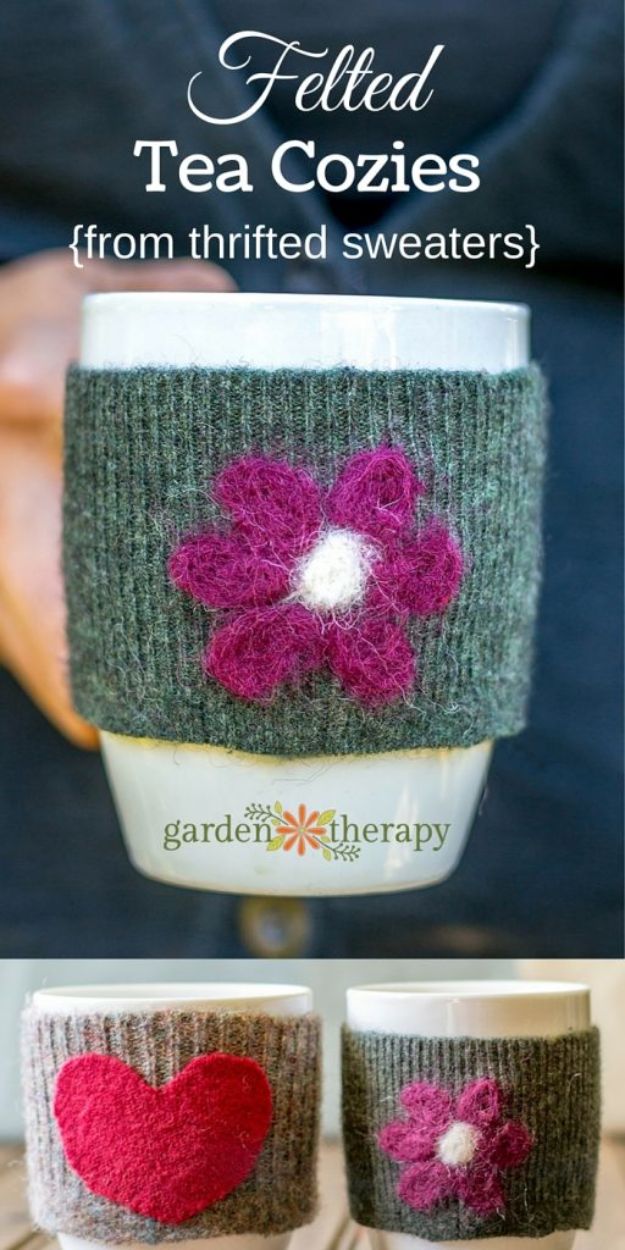 Easy No-Sew DIY Pom Pom Blanket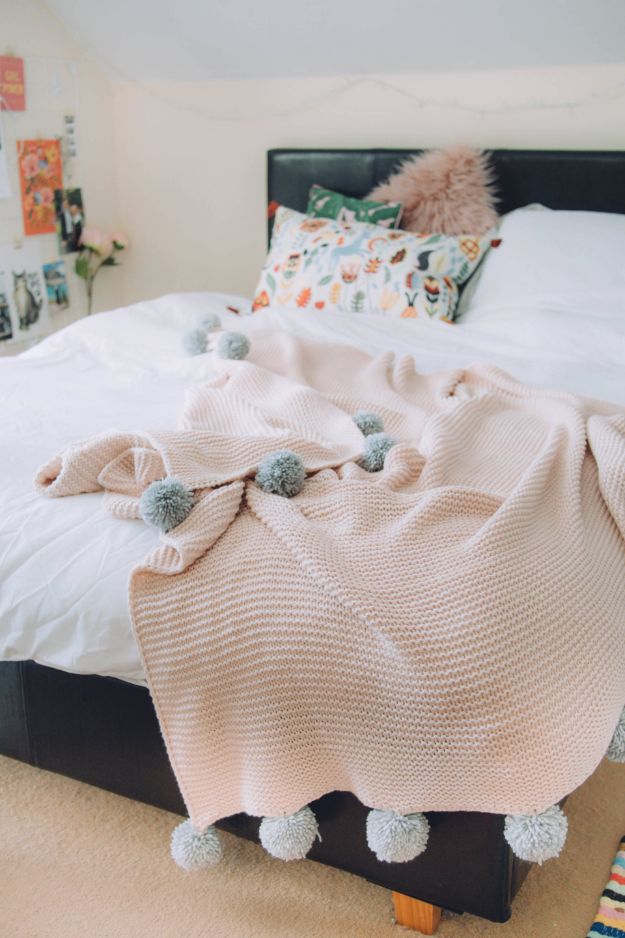 DIY No Sew Placemats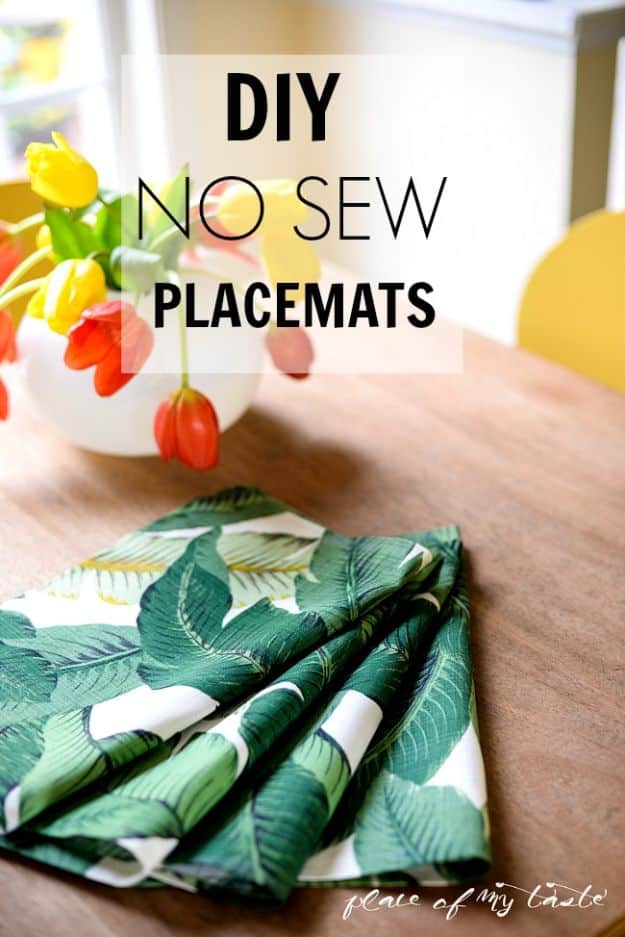 No Sew Boot Socks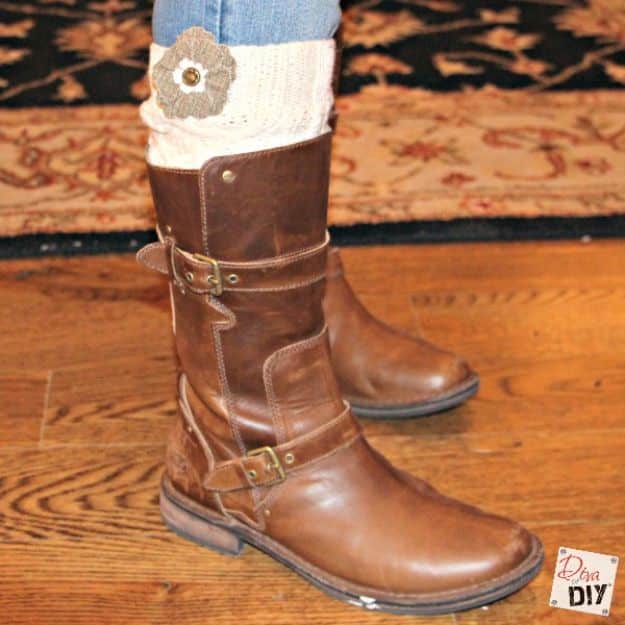 No-Sew Scarf With Hidden Pocket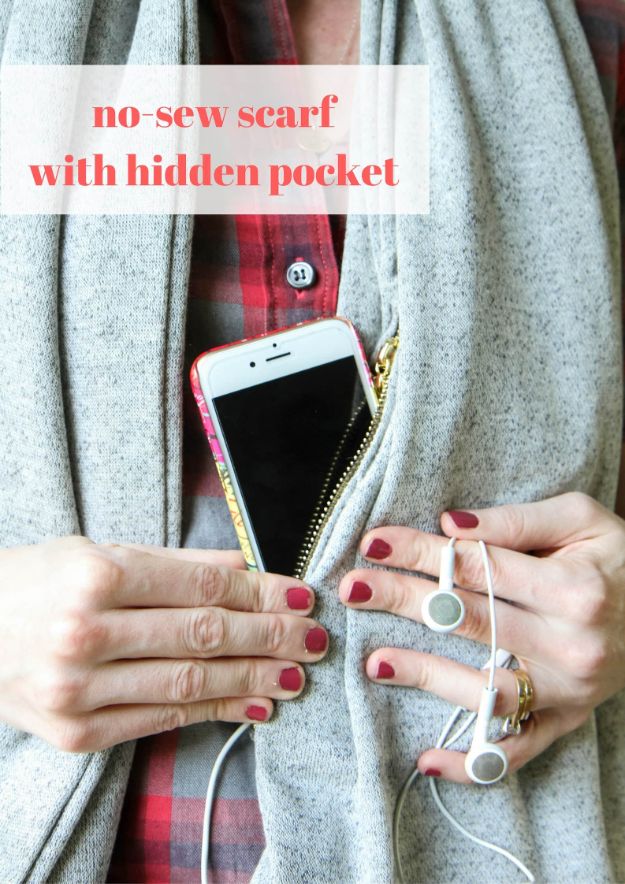 DIY No-Sew Leather Glasses Pouch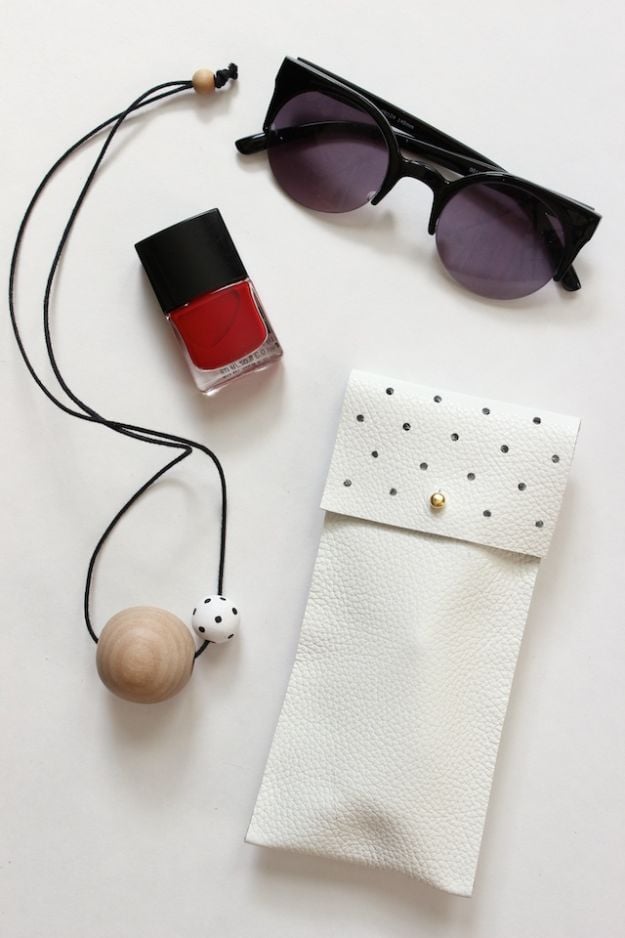 DIY No Sew Fabric Flip Flops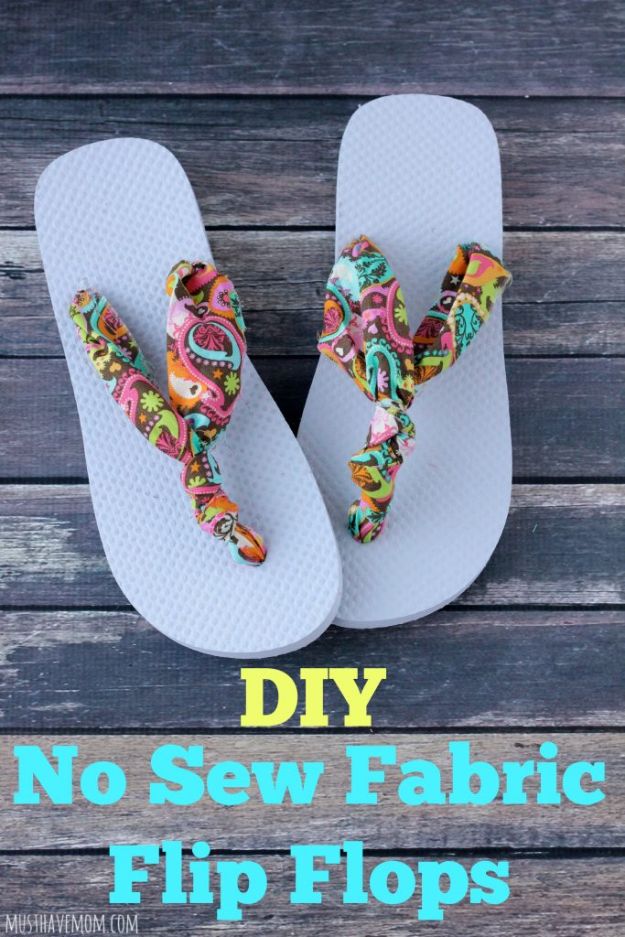 DIY No Sew Fabric Storage Box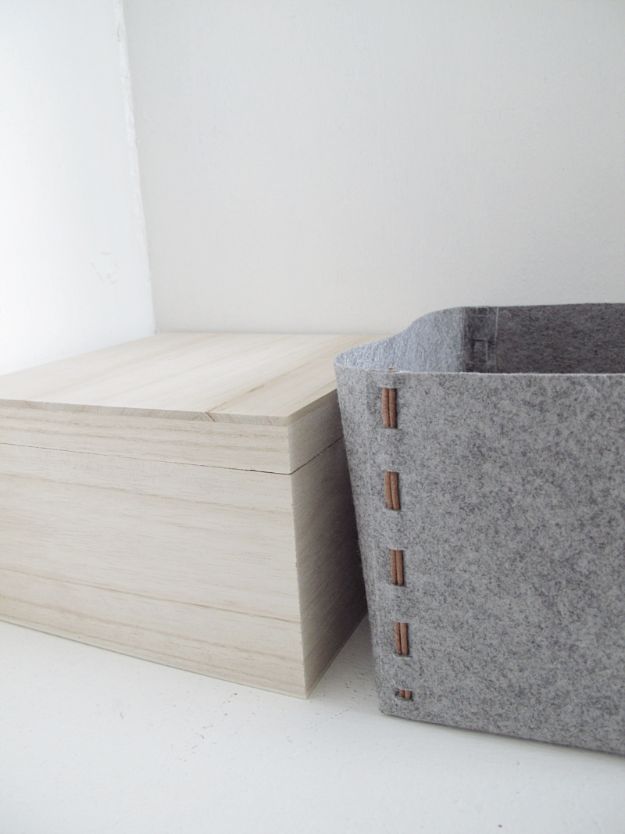 DIY No-Sew Dog Travel Blanket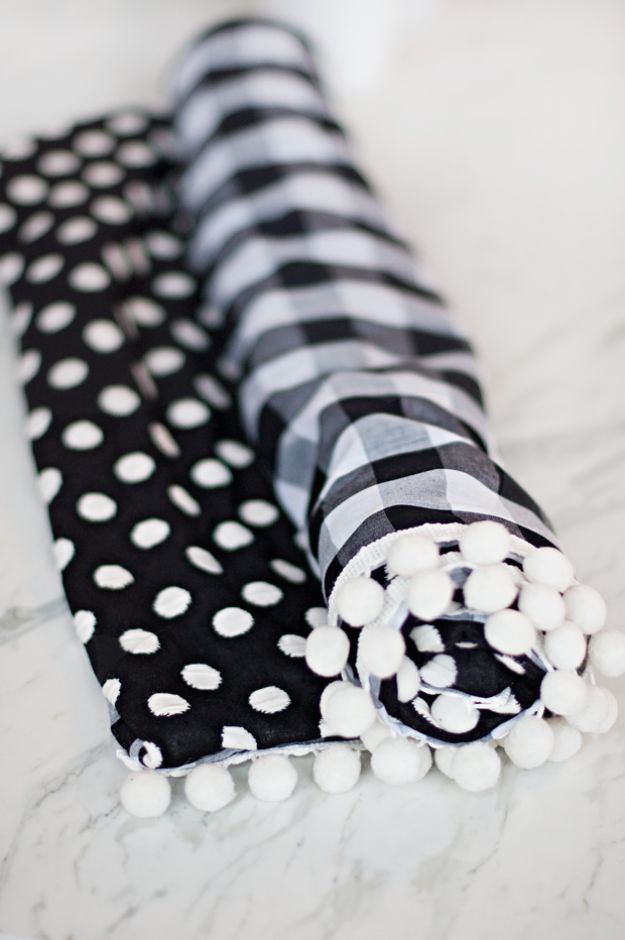 No Sew Fabric Luggage Tags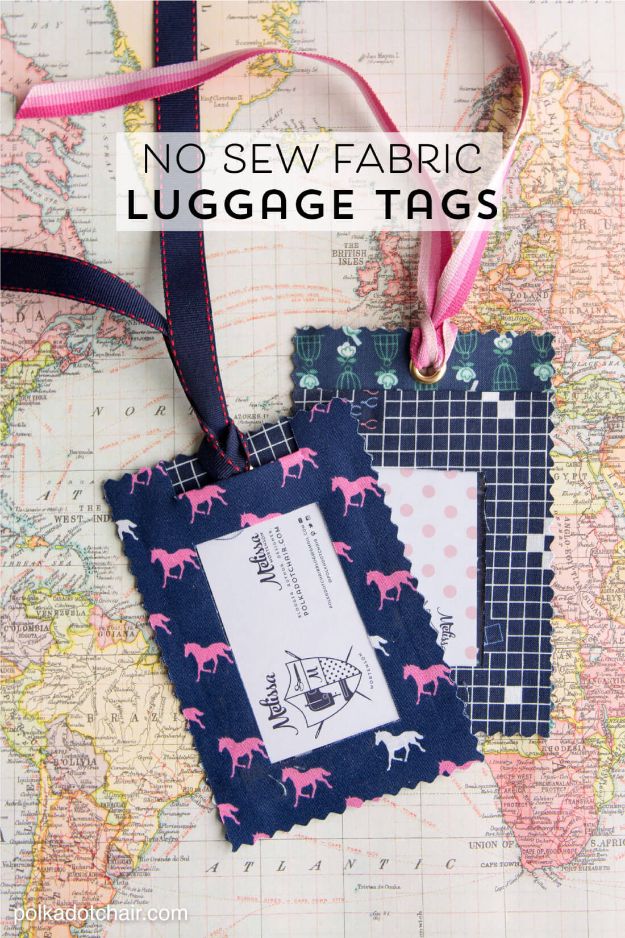 DIY Fabric Floral Garland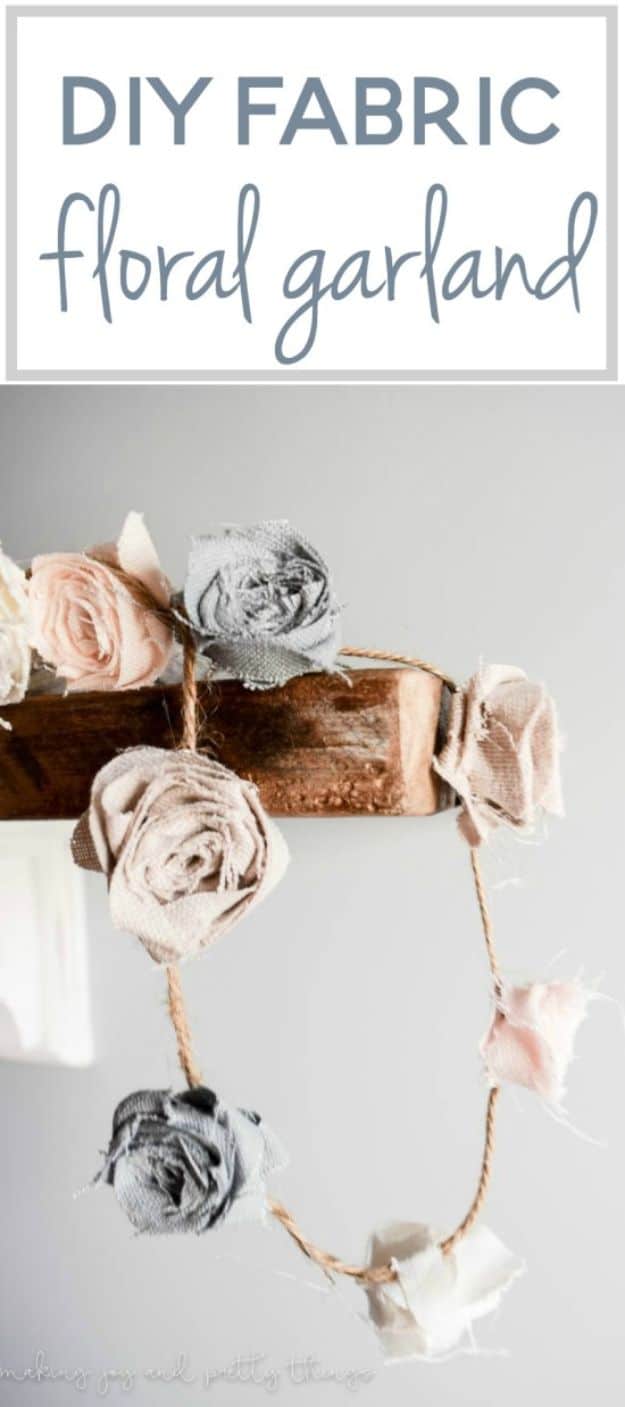 No Sew Eyeglass Case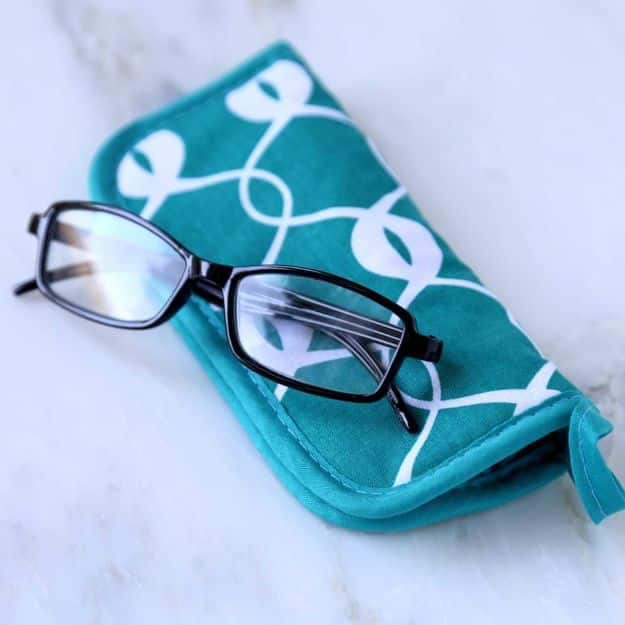 Easy DIY No Sew Farmhouse Wall Pocket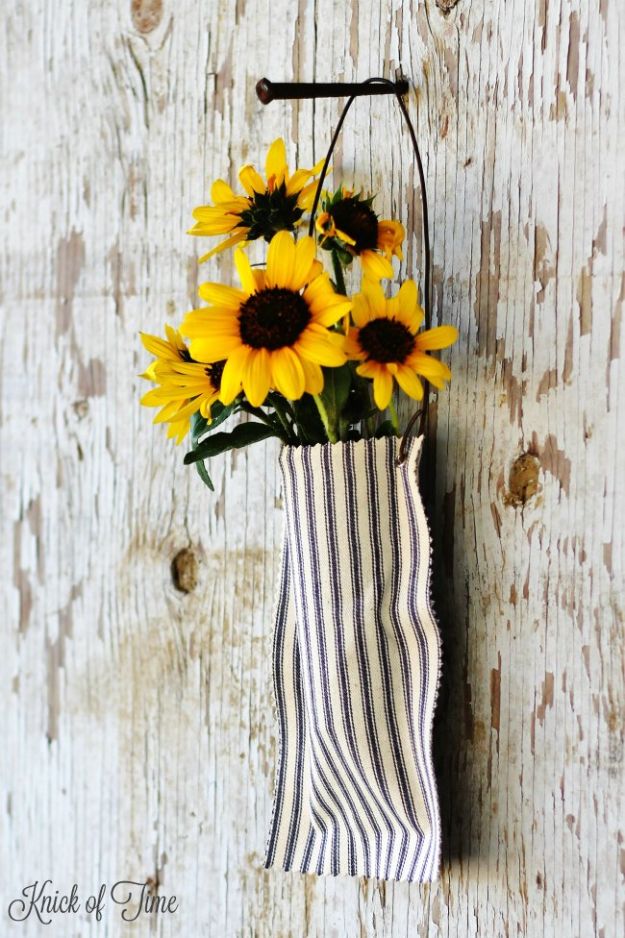 No Sew Heart Pillows