Most DIYer's love wine cork crafts because they are some of the easiest and most fun DIY projects out there. I love the versatility of craft ideas that wine corks have inspired! That's why I've created this giant list of clever things to do with wine corks. There are crafts for kids, plenty of home decor ideas, and DIY projects for teens (and they're DIY's they'll actually want to make and use). Upcycling is very in these days, and since my budget does not allow for expensive craft notions, I always love being able to find free craft supplies. Wine cork crafts are one of my favorite go-to DIYs when I am short on cash but itching to make something cool. When you get down to the last minute during the holidays and need gift ideas, these cute wine cork DIY ideas may just save the day. Easy and fun to make, while being budget-friendly and also super cute, you can't go wrong making any one of these cool craft ideas with wine corks.
Maybe you need some more wine corks? Grab some bottles of wine on your way home, then. While you are at it, be sure to save the empty wine bottles as well as the corks, because there are lots of cool DIY wine bottles crafts that you should also be making while having all that fun.
DIY Wine Cork Crafts
1. Wine Cork Candles
via A Subtle Revelry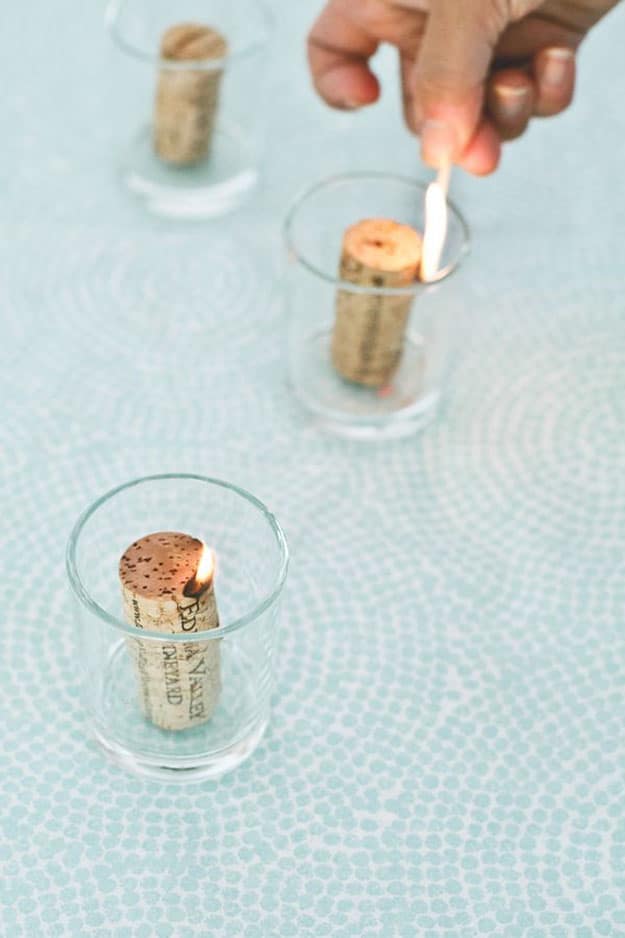 Have lots of leftover wine corks from your last dinner party and not sure what to do with them? Throw another dinner party and use them as candles. One of the best cool ideas for old wine corks, you can recycle your corks while creating a festive atmosphere. These DIY wine cork candles are so incredibly easy and super cheap. The step by step tutorial shows you just how simple it is to turn your corks into candles. You start by finishing your wine and collecting corks, or if you are in a hurry, go and get a bag of them at Michael's craft store. Then soak the corks in a capped mason jar filled with acetone alcohol for a week. Once the corks are soaked let them dry fully before using. Light them up and enjoy making the easiest candle there ever could be. I used them on my patio last Summer for an outdoor dinner party and they looked fabulous. My guests were knocked out!
2. Wine Cork Ampersand Wall Art
via Craft Cuts

When you want an awesome idea for cute wine cork crafts, this DIY ampersand wall art should be at the top of your list. Make it with lots of different colored corks for best effect, does not matter if they are wine-stained, they look all the better this way. I crafted one of these for my kitchen and always get compliments on it. Don't be afraid to go big with this DIY wine cork letter because smaller letters end up being overwhelmed by the corks, plus bigger letters leave more room to fit the corks naturally. And please, whatever you do, don't cut the corks to make them fit. It just looks tacky. Either leave some of the wood exposed or go over the edge a little. I experienced both of those scenarios in this project and still love the end results.
DIY Ideas with a wine cork

3. DIY Wine Cork Trivet
via Lush Home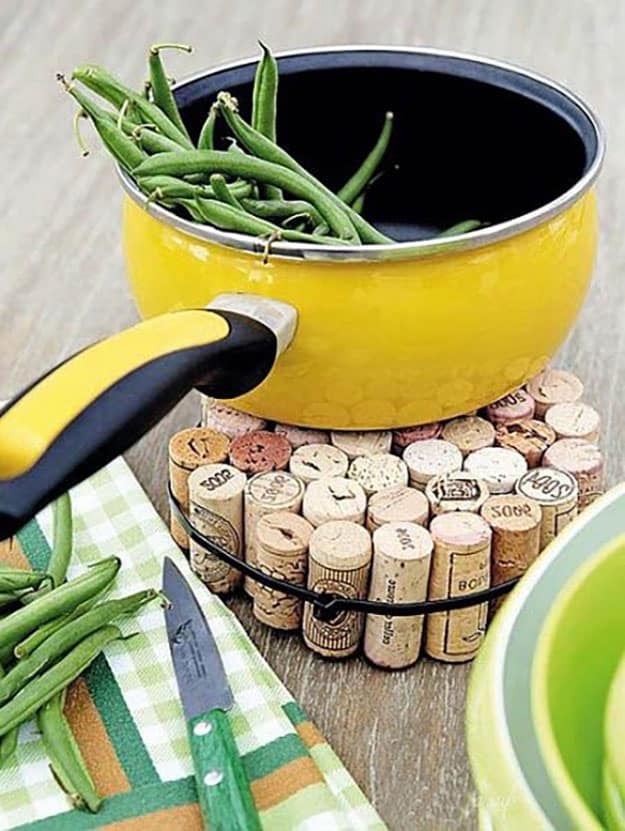 If you are itching to make something but don't have any money for craft supplies, this handmade trivet just may be your next project. All you need are some leftover wine corks and a zip-tie to make this. Quick and easy, you could probably make ten of these in an hour! And recycling anything and everything is a great way to keep your home clutter free while adding comfort and beauty to your eco-friendly environment. There are so many functional items and home decorations you can make by reusing and recycling wine corks, that are inspiring, cheap, and quick.
4. Wine Cork DIY Bathmat
via Crafty Nest

I love to drink wine, but don't like the idea of letting anything go to the landfill, so lately I have been collecting my corks to use for an awesome DIY project. I found so many on Pinterest but I absolutely fell in love with this DIY wine cork bathmat! It is so lovely and affordable but too big for my tiny bathroom, this equally eco-friendly version of bath heaven is tops. My sister gave me the genius idea of using non-adhesive shelf liner with a grip bottom, so it stays in place. The cork feels good on my bare feet, plus it goes perfectly with the natural color palette of my neutral Zen eco-friendly bathroom space.
5. DIY Wine Cork Cheese Knife Handles
via Yarni Gras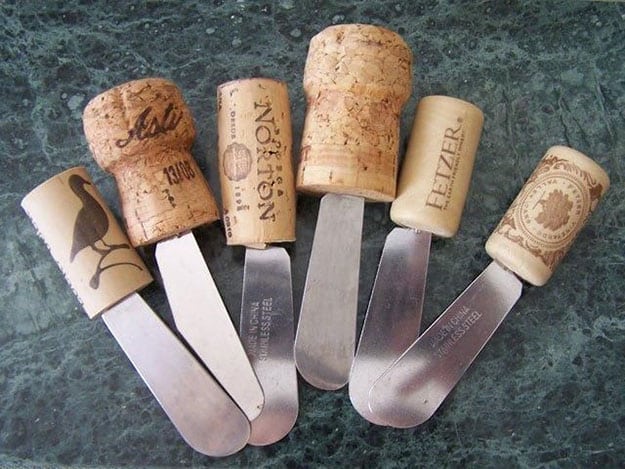 I had several old canapé knives that had torn up and faded handles. I was planning on ditching them so it was a challenge was to reuse something you would usually throw away….which gave me the perfect excuse to use some old wine corks I'd been saving. The handles were old and faded so I took a mallet to one of them and cracked the rest of the handle off. I followed this amazingly simple step by step tutorial and just stuck the cork on the nib that was left after the handle removal and they looked fabulous!

6. Wine Cork DIY Chandelier
via Mox and Fodder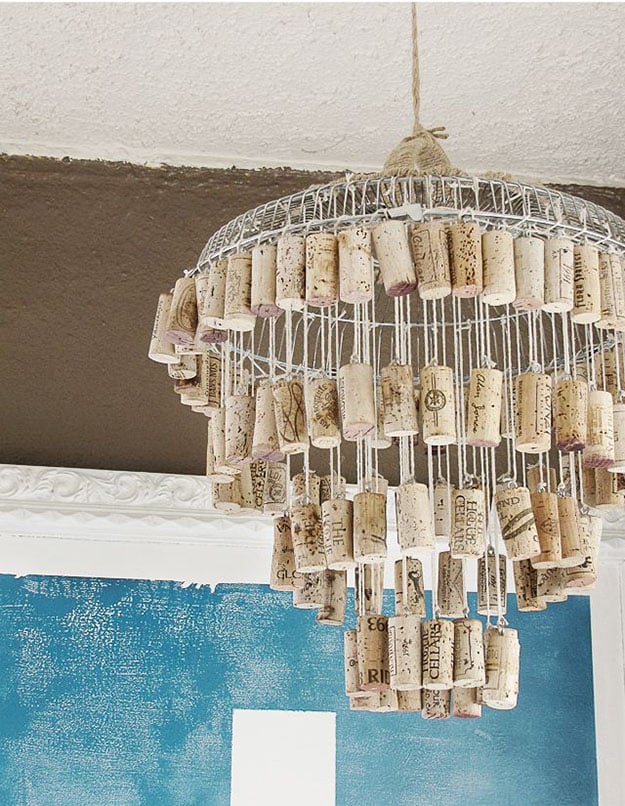 A few months ago, when browsing through the bins at Goodwill Outlet, I stumbled upon a giant pile of wine corks and a fan grate. I excitedly called my friend over to show her at what I had found. To her it just looked like a bunch of junk; however, I saw something special in those materials. I had a vision, and I'm glad I followed my vision because now I have an incredible wine cork chandelier which was made from those seemly useless items. You can follow the tutorial in the link to make your own. The DIY cork chandelier is truly amazing!
7. Wine Cork DIY Toy People
via Molly Moo Crafts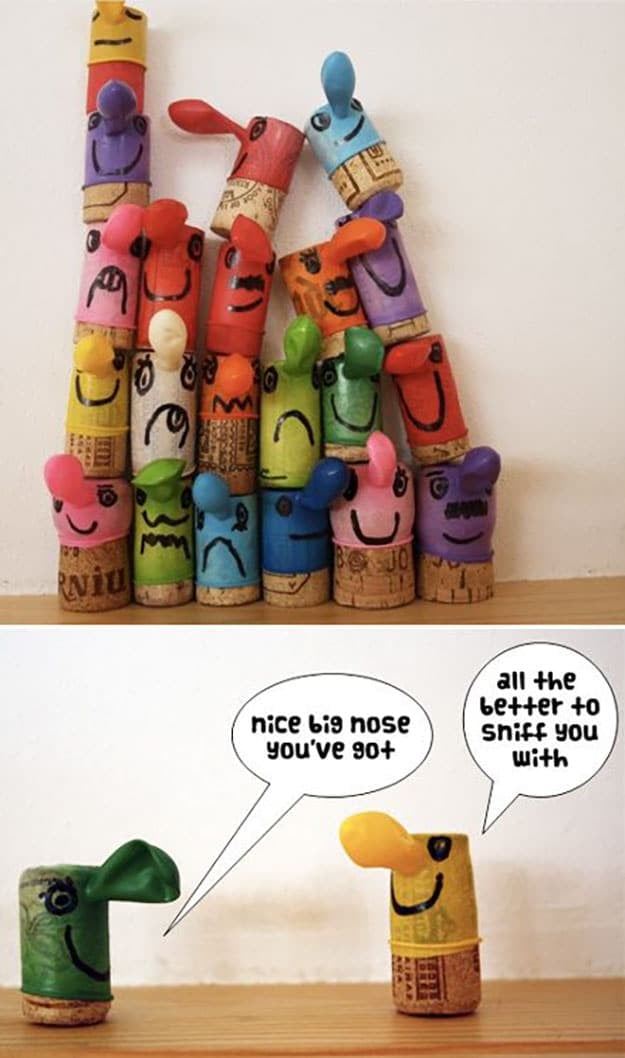 My kids had a snow day last week and got so bored they were literally bouncing off the walls. So I needed a quick DIY craft that was going to keep them occupied for a few hours and getting out to fetch materials was out of the question. I had been saving some old wine corks and I remembered seeing this fun DIY on Pinterest. I knew that with a couple of wine corks, balloons and a sharpie marker and a whole world of possibilities can happen…. the simple things are always the best. love, love. love (ooooh might make funny little valentine favours for M's classmates) A cute kids craft idea.
8. Wine Cork DIY State Art
via Brit+Co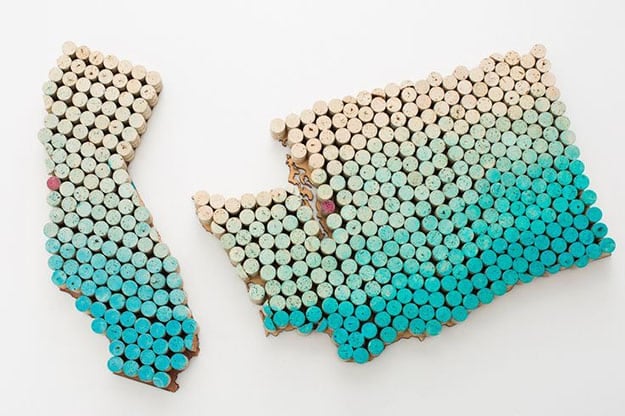 When it comes to State pride, I'm all about Texas. That's why I was delighted to pay tribute to one of my favorite wineries Fall Creek Vineyards in Driftwood, Texas. I wanted to create artwork out of repurposed wine corks that reflected my love of our great State of Texas. So I fired up my laser cutter to create state templates for Texas and got to work with our hot glue gun, paint, and even a little vino. Wine while making art is one of our favorite pastimes! You could easily recreate this project for any state, country or shape you like — get creative with this DIY wall art idea.
9. DIY Wine Cork Stamps
via Sweet Spot Cards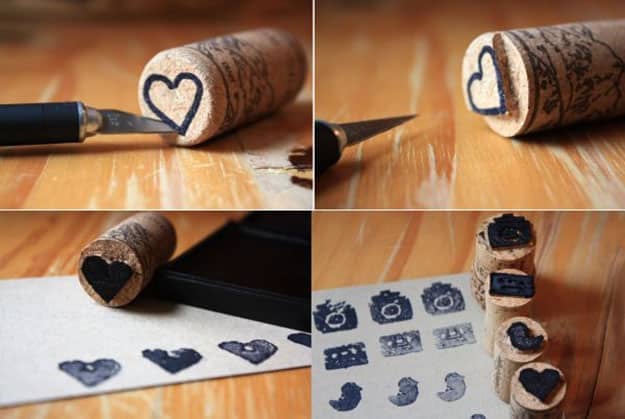 When I was in Junior High art class we were given the project of making our own rubber stamp to stamp out our own greeting cards. I was so excited to finish the project that I rushed through the end of it and cut myself REALLY badly with the craft knife. So bad that I had to go to the nurse's office and get bandaged up. I still have the scar to prove it. Anyway, since that day I have a bit of an aversion to craft knives. But my crafty friend reminded me of my stamping days by telling me that I could repurpose old wine corks and use them as stamps. Oh boy… another obsession. She made me see this medium in a new light, I had to give it a go.
10. Embroidered DIY Necklace from Wine Corks
via Instructables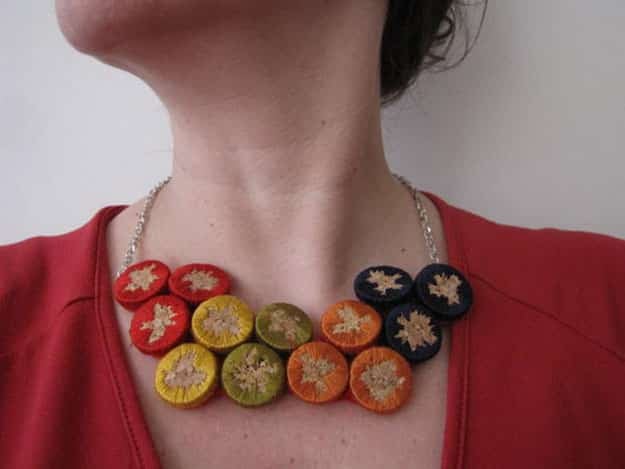 I saw this recycled cork necklace on Pinterest and I knew immediately I had to make one. It reminded me so much of an antique necklace I had that was made of tiny plates. I had bought the necklace from this old guy in Austin who had an antique shop on Red River. His name was Lucky and I cannot even begin to describe the wonderland that awaited when you walked through the little back door behind a gigantic 18th-century carriage. The necklace was put together exactly like this one. Lucky-ly 😉 I had some corks and embroidery floss to make this dream come true.
11. Framed DIY Wine Cork Board
via Suze Geeks Out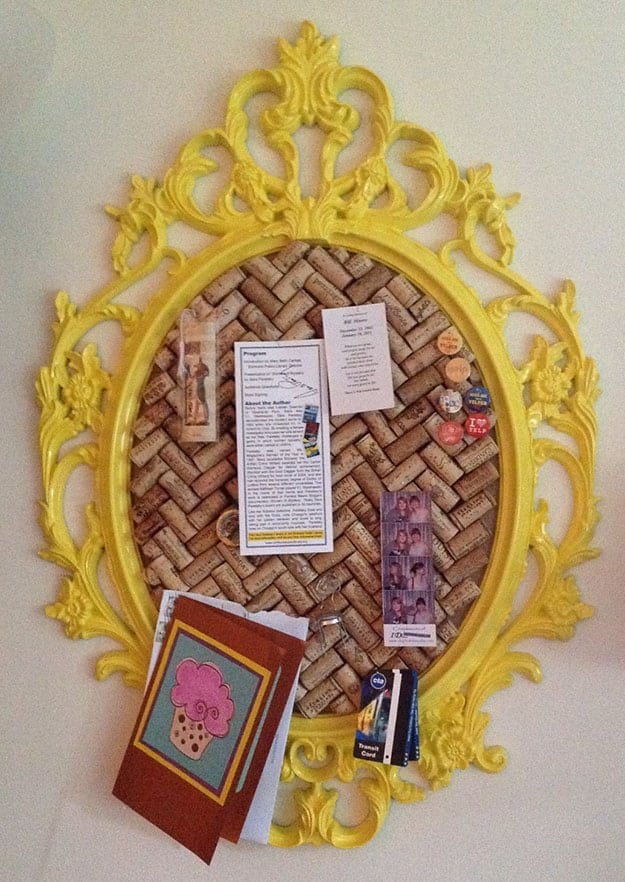 Some of the most creative DIY ideas I've seen this year are wall art projects made with wine corks. Inexpensive to make, these crafty pin boards look much nicer than the traditional cork bulletin board. Learn how to make this craft idea to sell on Etsy or give one as a thoughtful handmade Christmas gift idea. However, you are going to want to keep one of the cute upcycled frame pinboards for yourself.
12. Wine Cork DIY Backsplash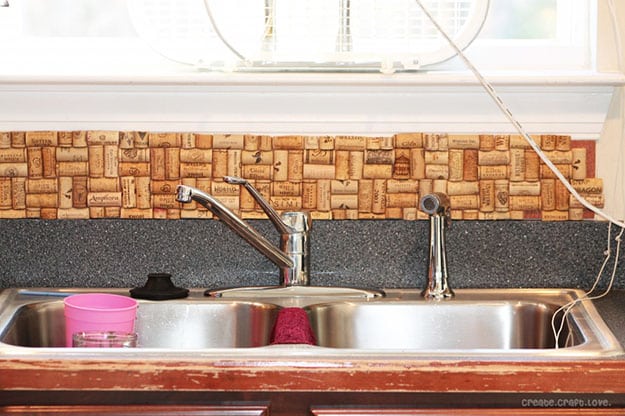 13. Wine Cork DIY Succulent Planter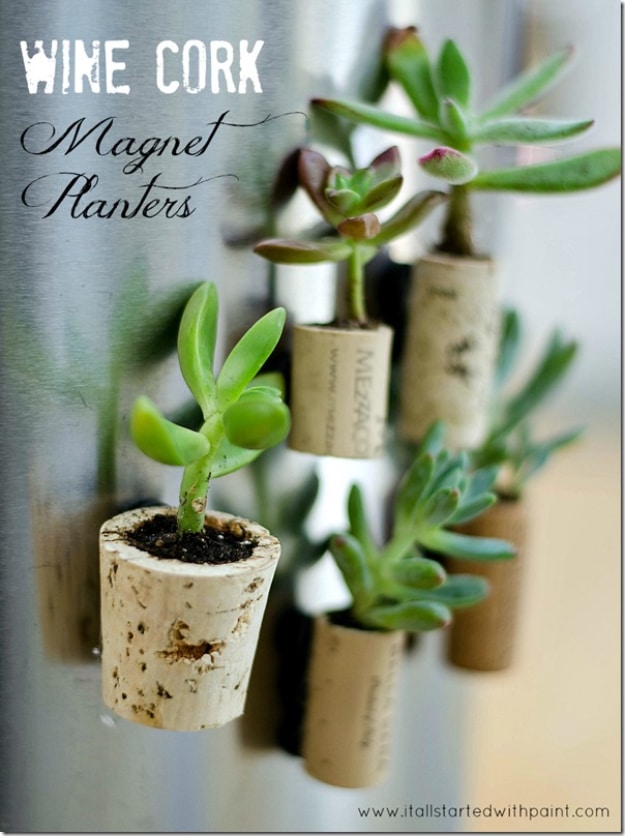 14. DIY Wine Cork Wall Art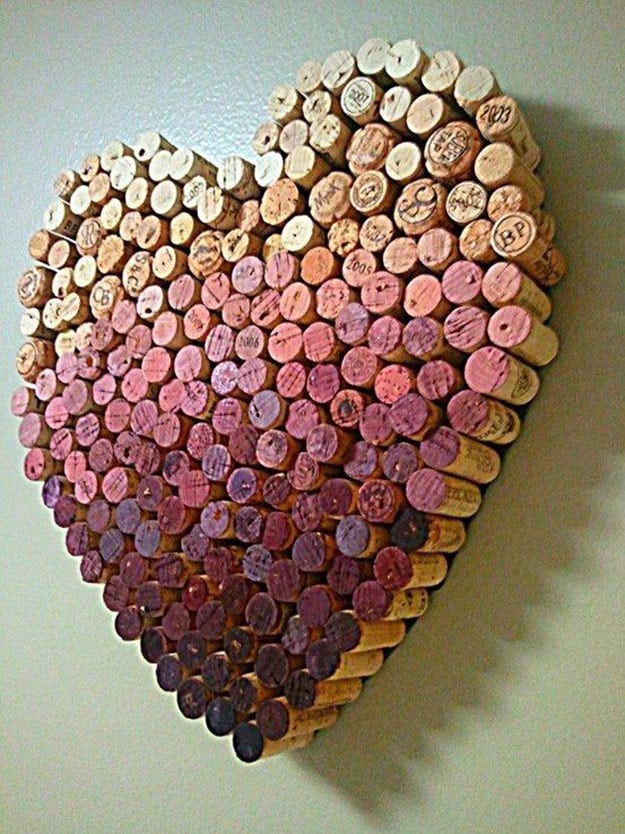 15. Wine Cork DIY Sailboat
via Mama Papa Bubba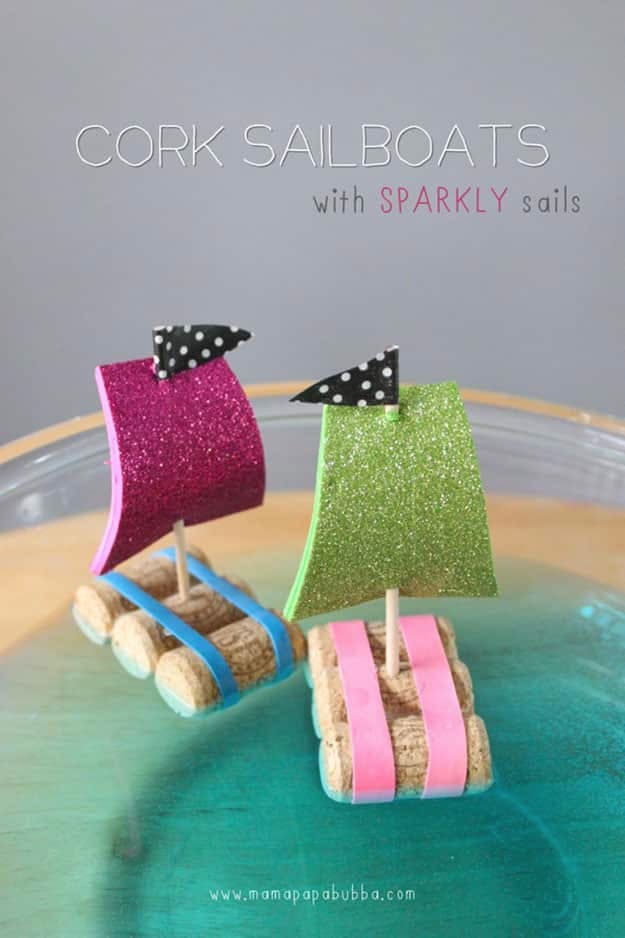 16. DIY Wine Cork Memory Box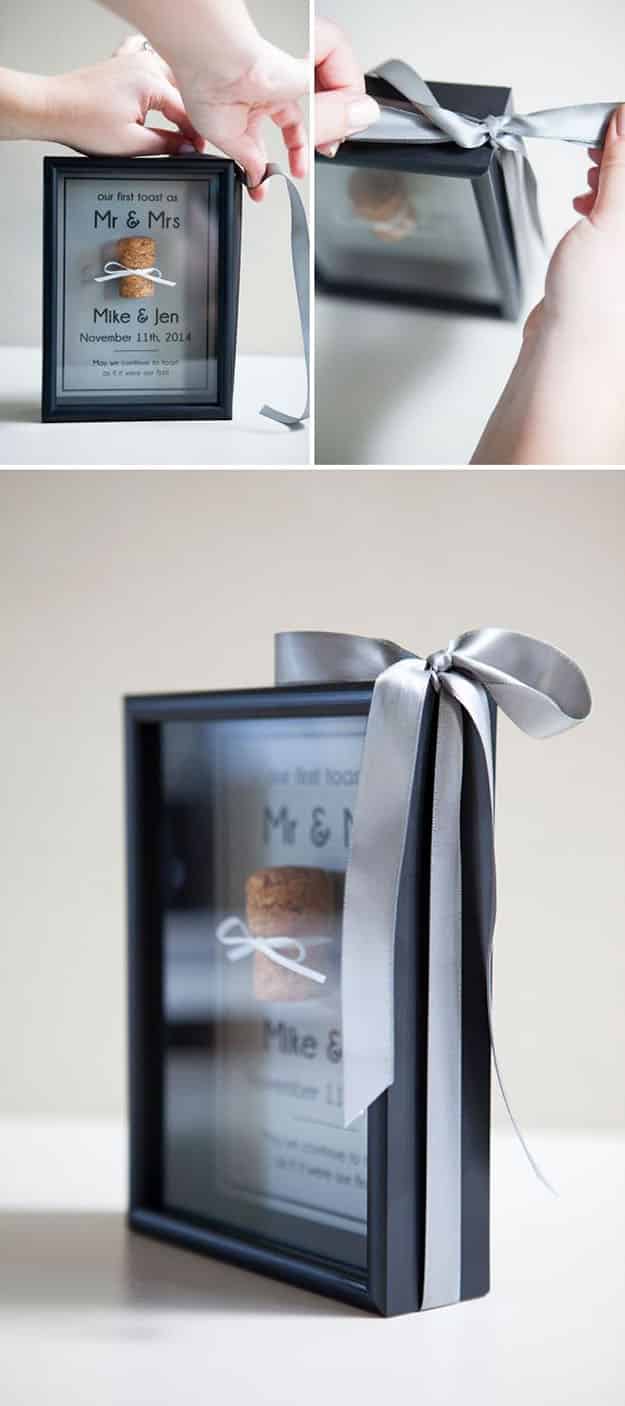 17. Wine Cork DIY Picture Frame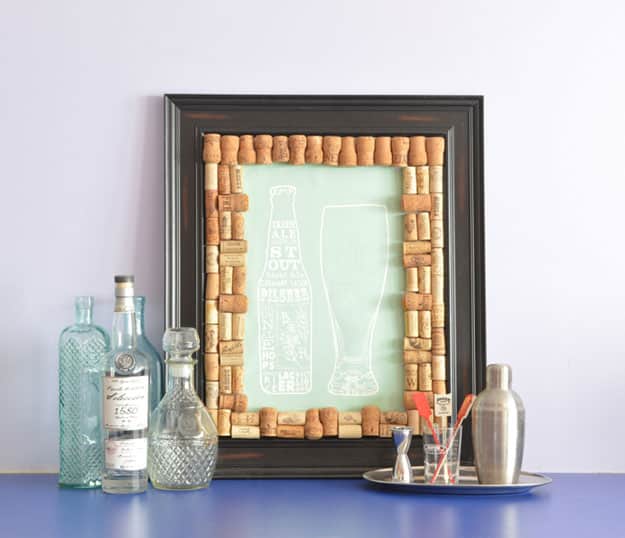 18. DIY Wine Cork Board for Wedding Table Numbers
via Julep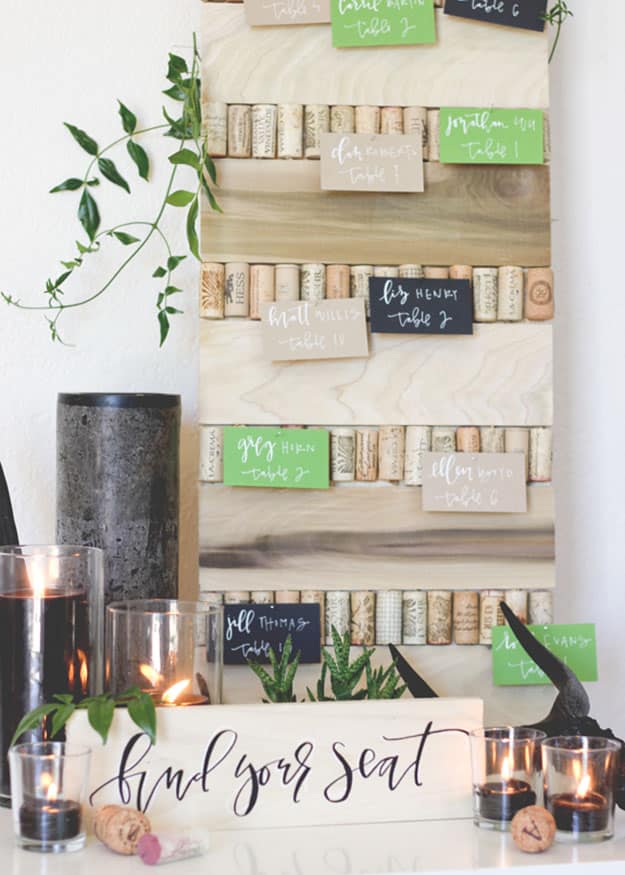 19. DIY Vase from Wine Corks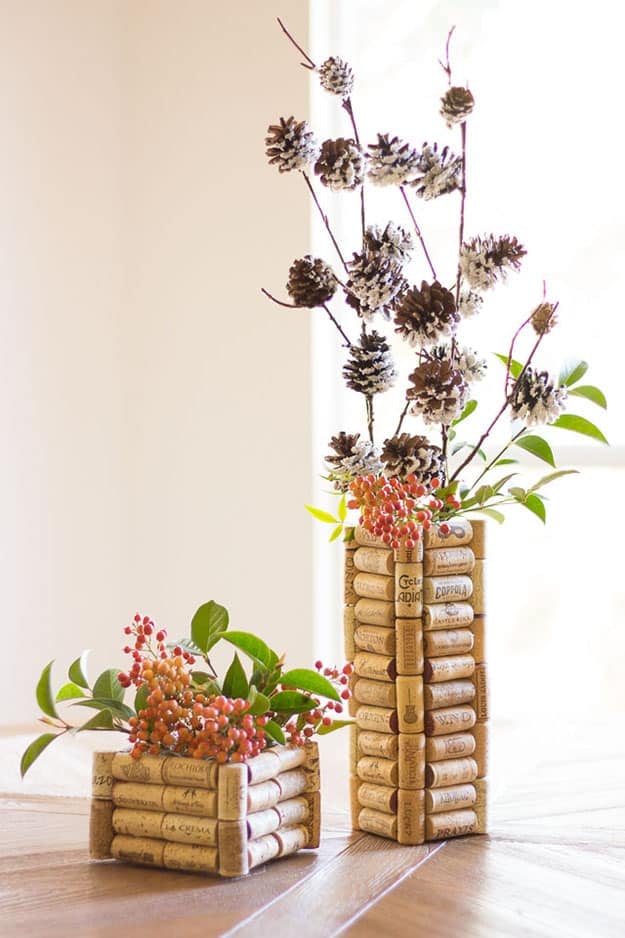 20. Wine Cork DIY Napkin Rings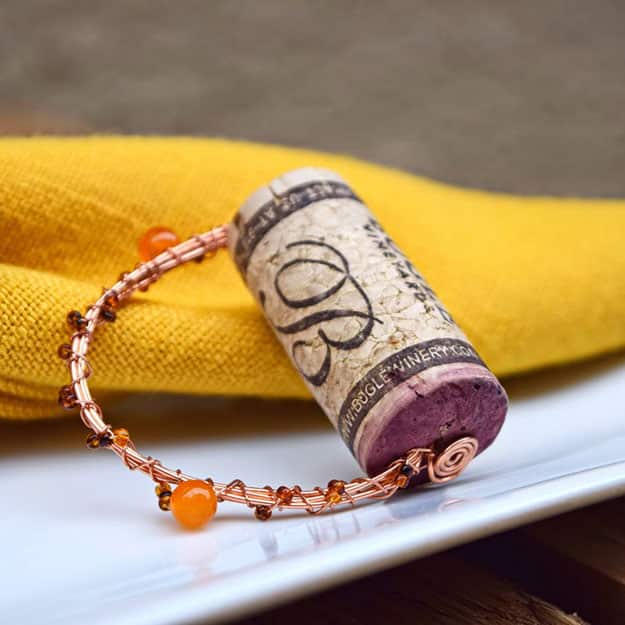 21. DIY Monogram Wine Cork Earrings
via Saved by Love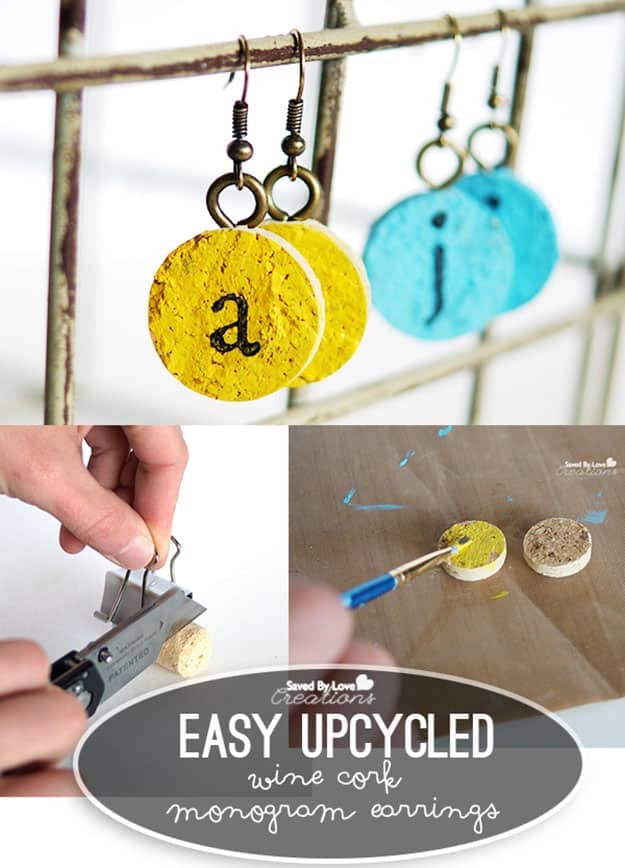 22. Upcycled Wine Cork DIY Placemat
23. DIY Keychain Cork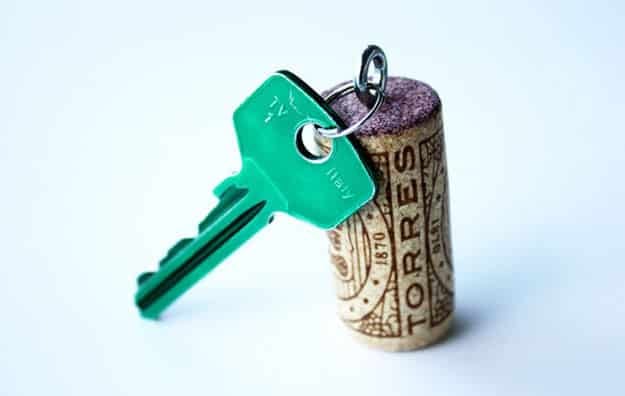 24. Wine Cork DIY Stopper
via For the Makers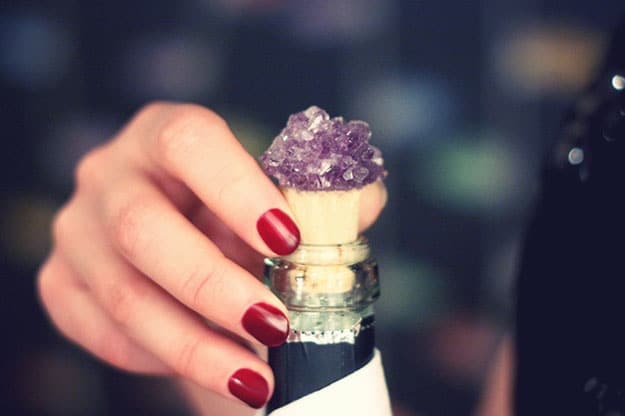 25. Washi Tape DIY Wine Charms
via Crafts Unleashed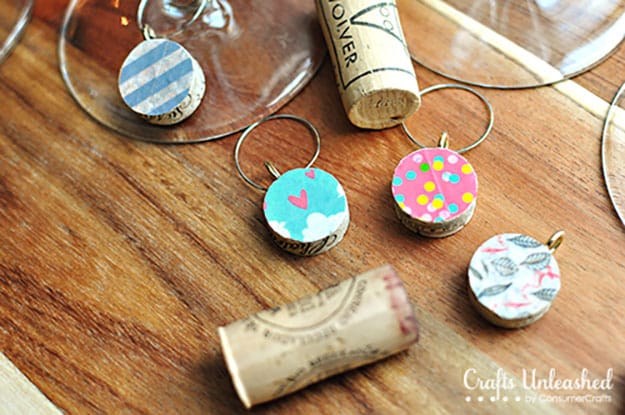 26. DIY Wine Cork Wreath
via I Love to Create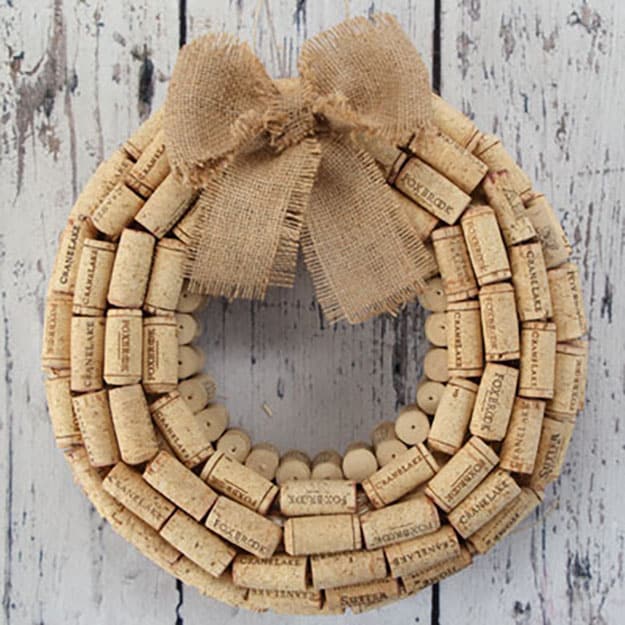 27. Wine Cork Plant Markers
via All Put Together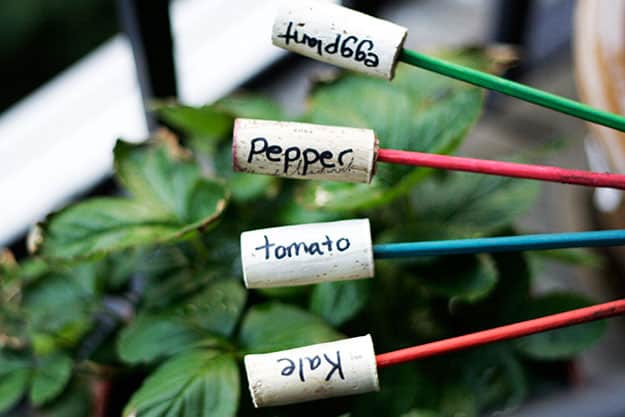 28. Hot Air Balloon DIY Mobile with Wine Cork Baskets
via How Joyful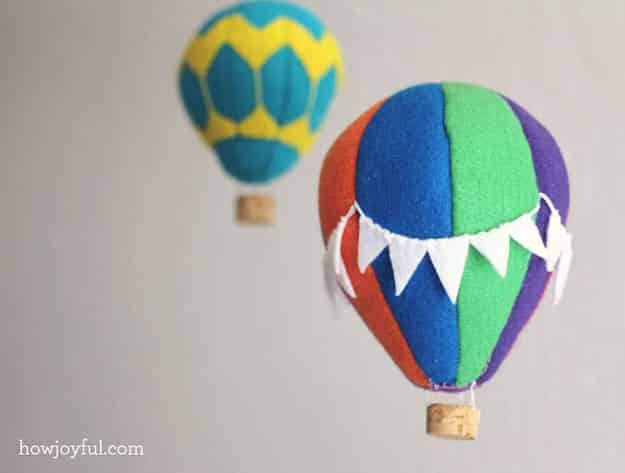 29. DIY Wine Cork Pushpins
via Crafts Unleashed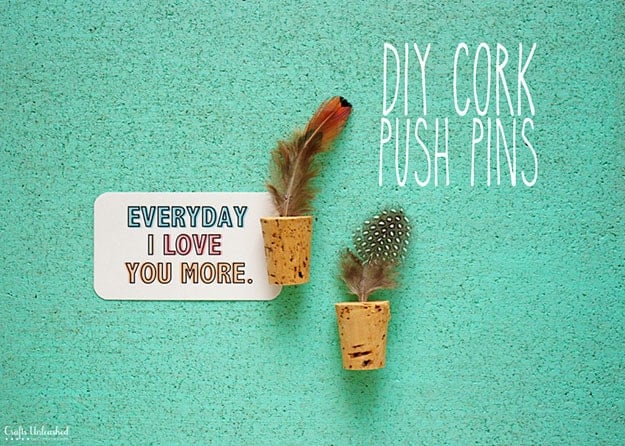 30. Champagne Cork Circus Lion
via Johanna Rundel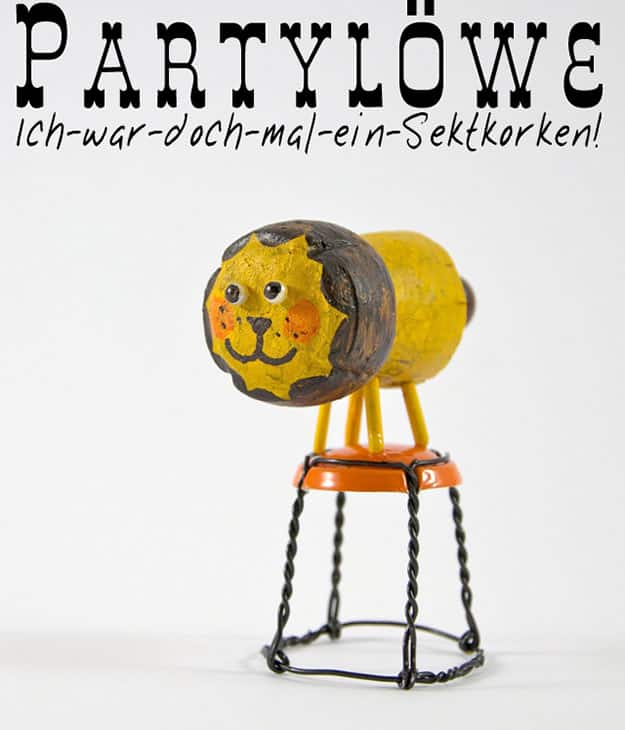 31. Wine Cork DIY Photo Clip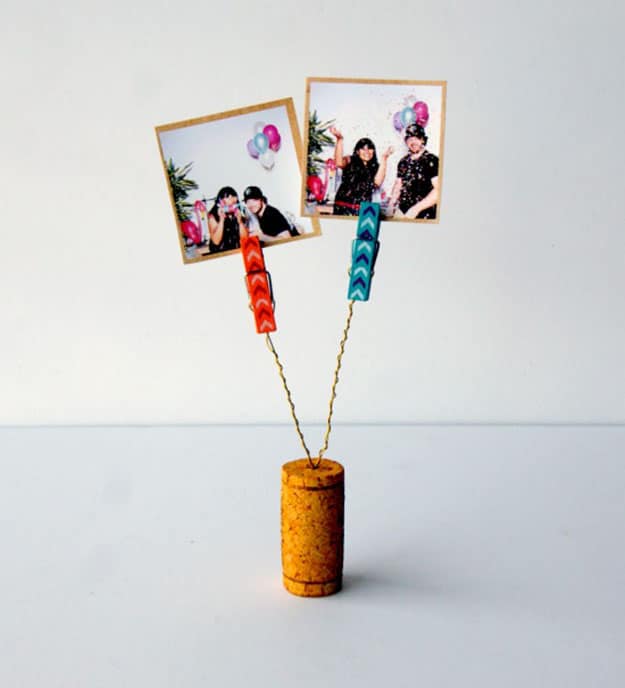 32. DIY Wine Cork Pocket Pals
via Molly Moo Crafts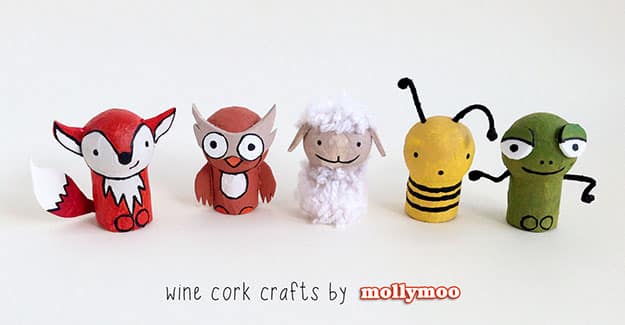 33. Wine Cork DIY Bulletin Board
via A Beautiful Mess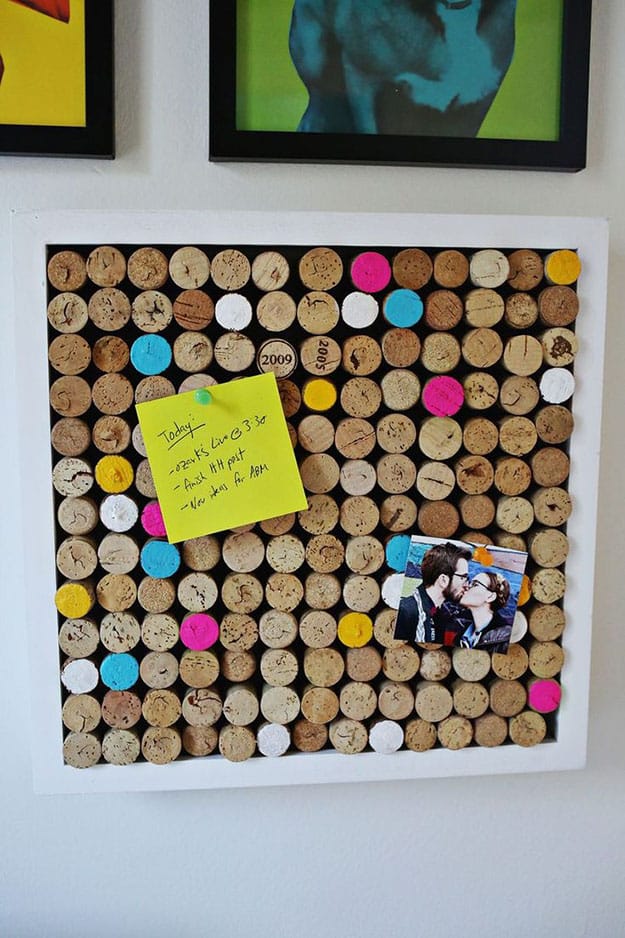 34. DIY Candle Holder with Wine Corks
via Two Twenty One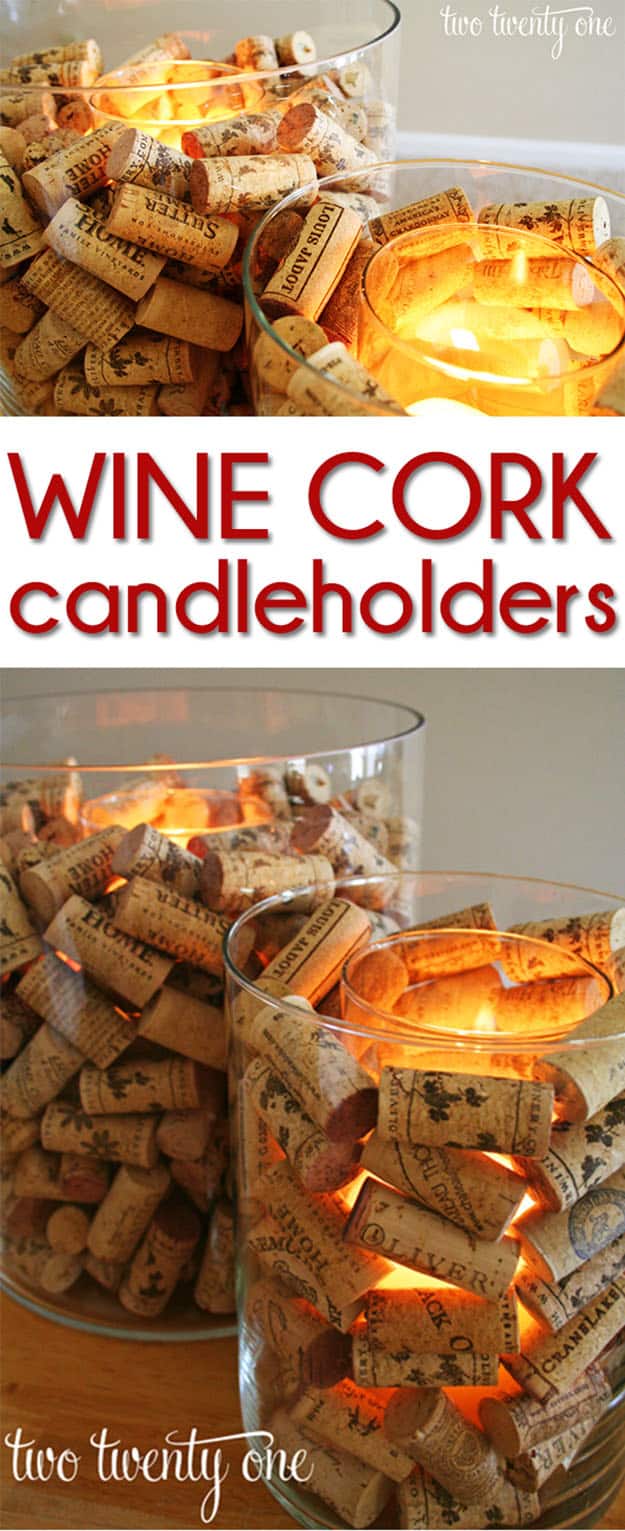 35. Wine Cork DIY Birdhouse
via Praktic Ideas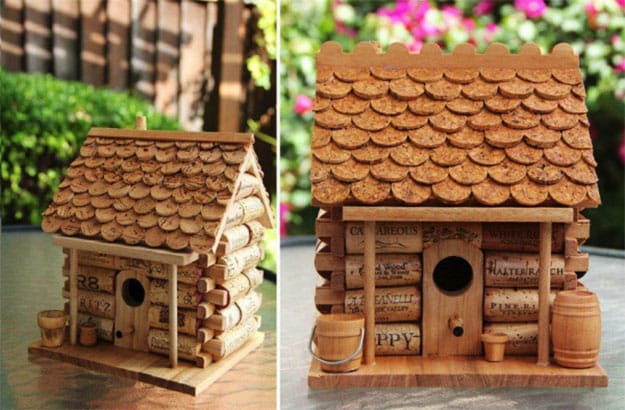 36. Sweet DIY Pincushions from Wine Corks
via School of Scrap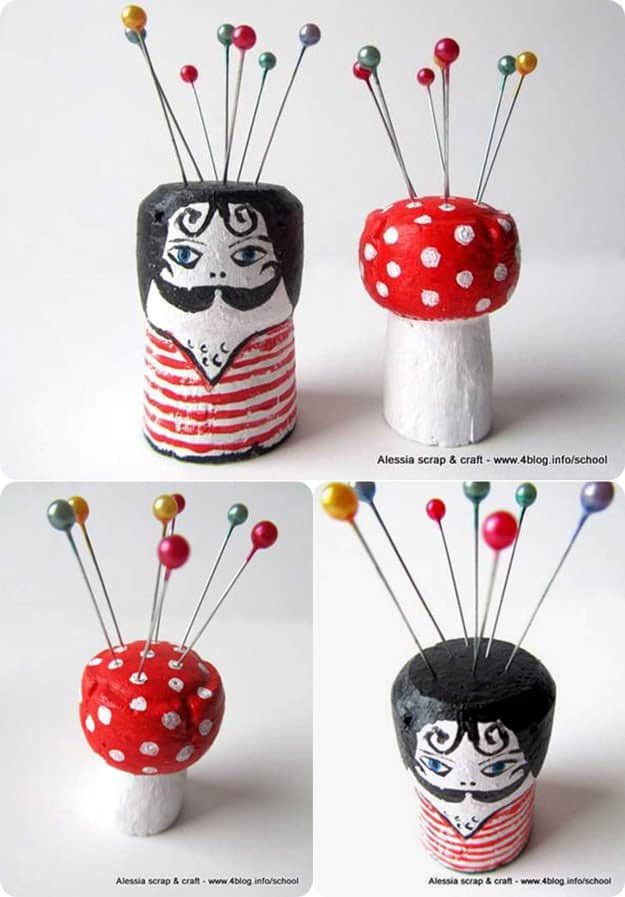 37. Wine Cork USB Drive
via Snap Guide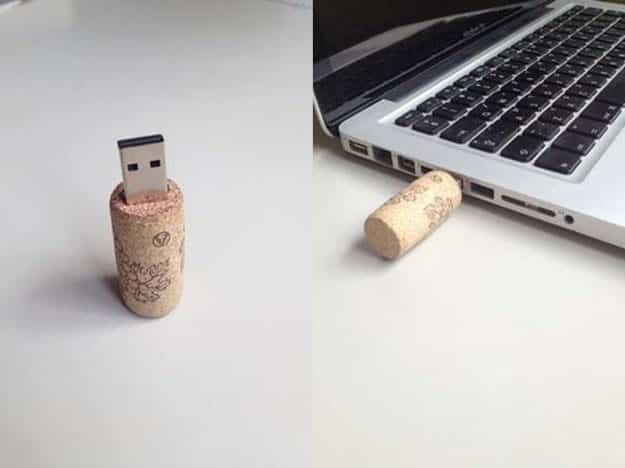 38. Ombre DIY Necklace Organizer
via Well It's Okay

39. Wine Cork Memory Preserver
via A Beautiful Mess

40. DIY Wine Cork Lampshade
via Home Crux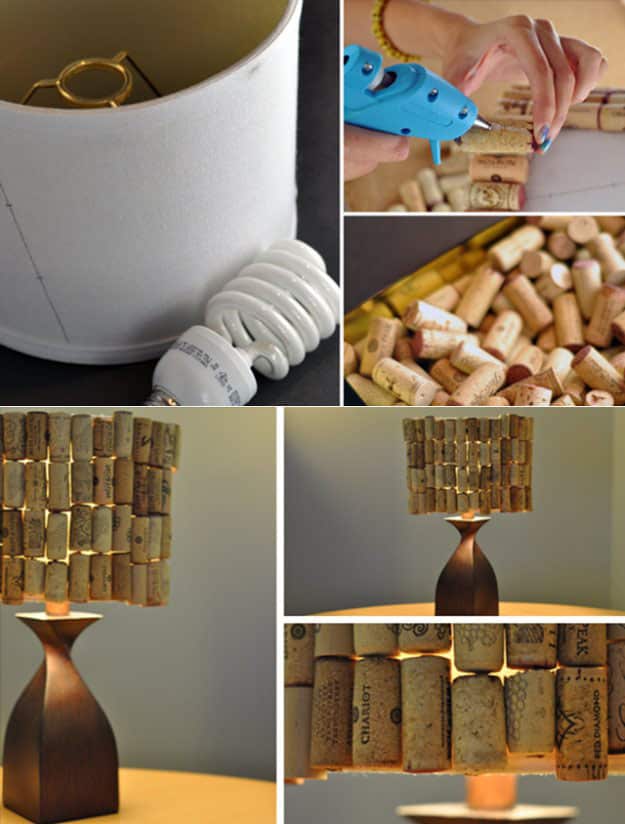 41. Wine Cork Heel Savers

42. Wine Cork DIY Necklace
via Curly Made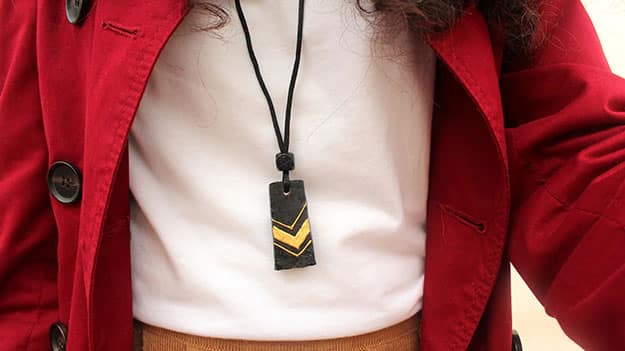 43. DIY Dresser Top from Wine Corks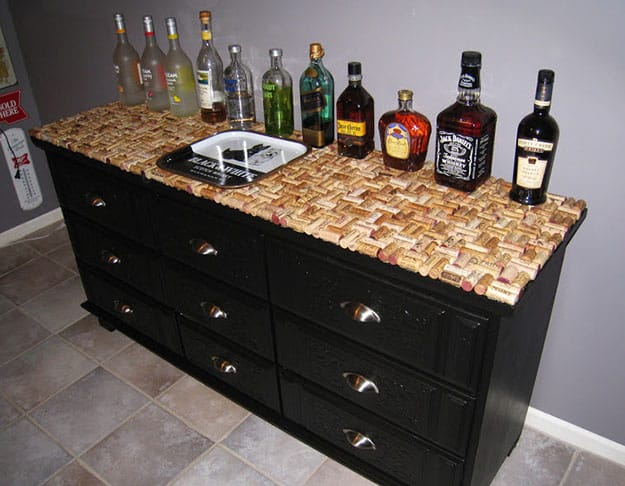 44. Lamp Stand Wine Cork Makeover
via Madigan Made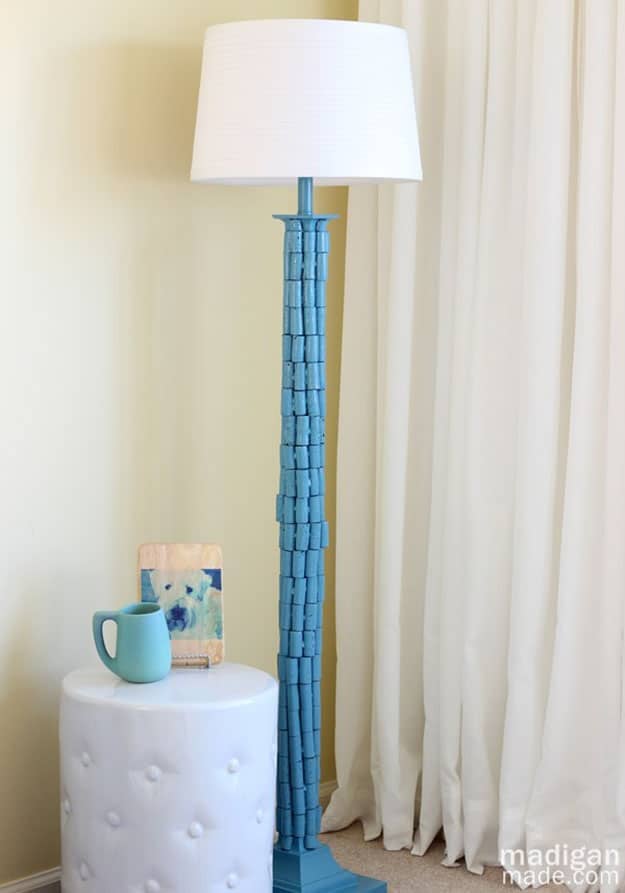 45. DIY Dresser Drawer Knobs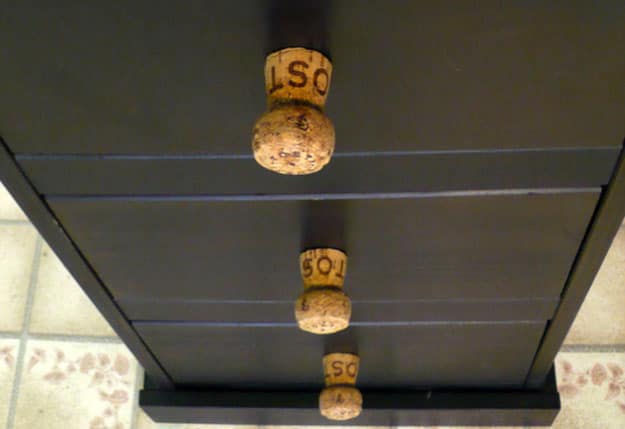 46. Steady a Chair with Wine Cork Slices
via Hometalk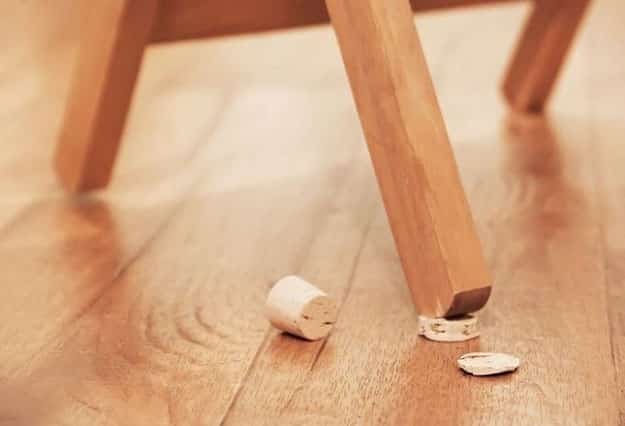 47. Wine Cork DIY Coasters
via Pink When

48. DIY Wine Cork Ball
via Family Chic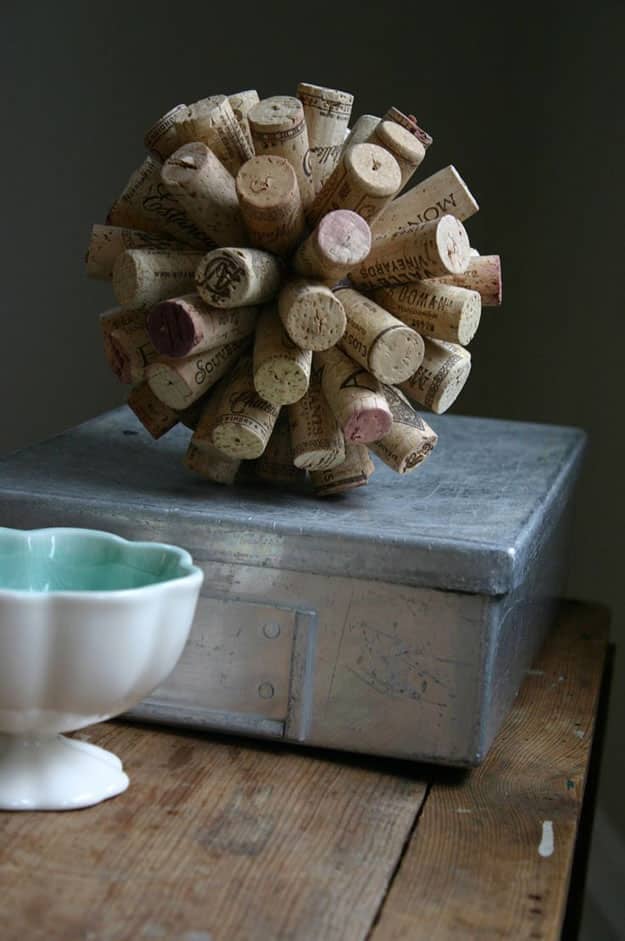 49. Wine Cork DIY Curtains
via LuLu's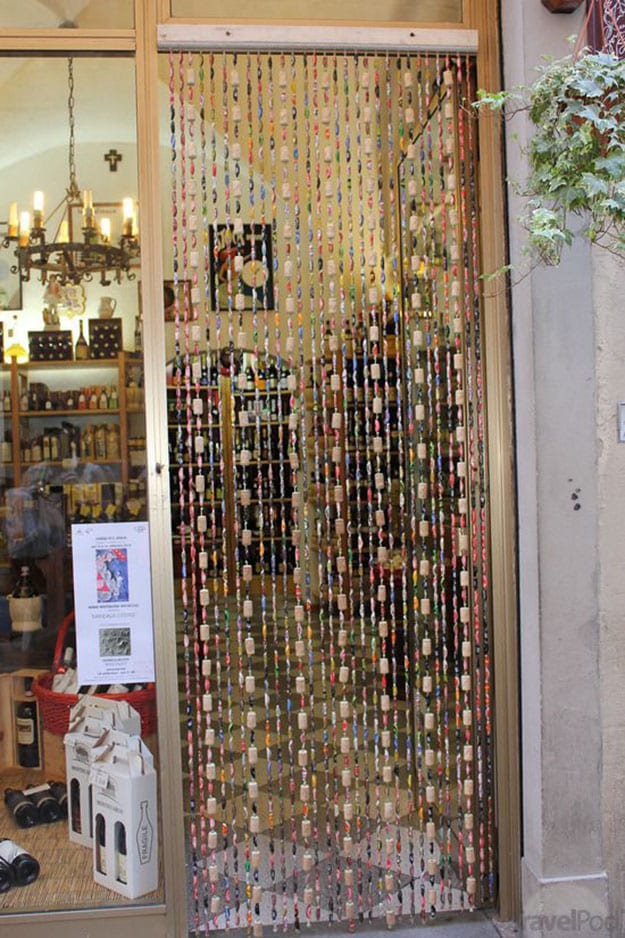 50. DIY Wine Cork Dart Board Wall
via Wonder How To