Pretty furniture and designer home decor stores have the most amazingly beautiful looks and I have had to walk away sad on more than one occasion because I simply could not afford to pay what they were asking. I am not sure how anyone can even justify some purchases when I see the price tags! If you want the look of home decor stores like Pottery Barn, Restoration Hardware and Anthropologie but feel saving money while getting crafty, then you have to see these 52 furniture store knockoffs. I was really surprised when I saw you could actually make some of the same looks I was used to paying hundreds or dollars for or never getting to have in my house. Some of these are simply brilliant and I would never have figured out how to make them on my own.
Thanks to these easy to follow tutorials from some of my favorite DIY bloggers, you can have the designer home decor you love but at much less than half the price. Rustic letters, entry benches, wall clocks, candles, rustic DIY lighting and farmhouse decor can all be made at home. Check out this list of my favorite furniture store knockoffs to learn how to make them. This post just makes me happy…
DIY Designer Furniture Copycat Ideas
1. Pottery Barn Knock Off Candle Holders and Candles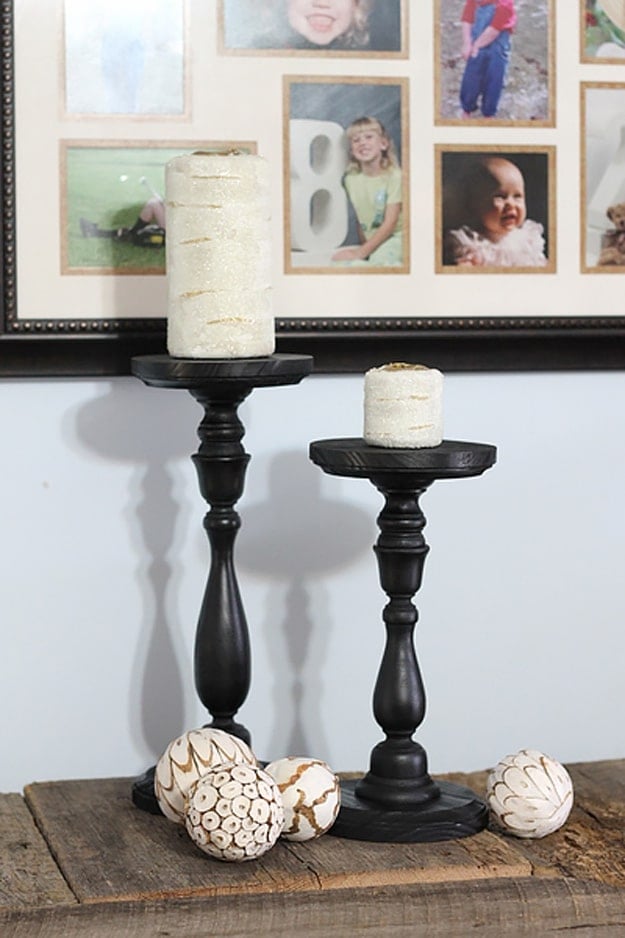 Pottery Barn has some of the best home decor around but I have never understood why things like candlesticks have to cost so much. These pedestal candles are not hard to make or expensive, and you will probably be able to have as many as you want when you learn how to make them. Painted or stained in the color of your choice, these DIY candlesticks make super gifts and are a cool craft idea to make and sell on Etsy or Ebay.
2. Zinc Letters Anthropologie Inspired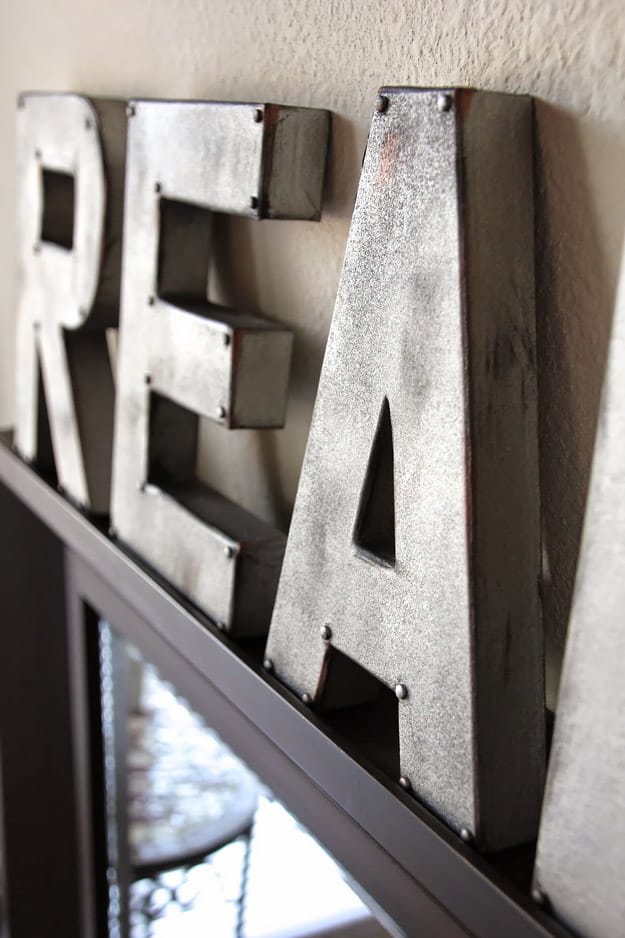 I just love these zinc letters but never could manage to convince myself they were worth buying. Making them at home is not nearly as difficult as I would have thought. I added these to my list of DIYs to make next.
3. Supercool Basket Copycatting Country Living Magazine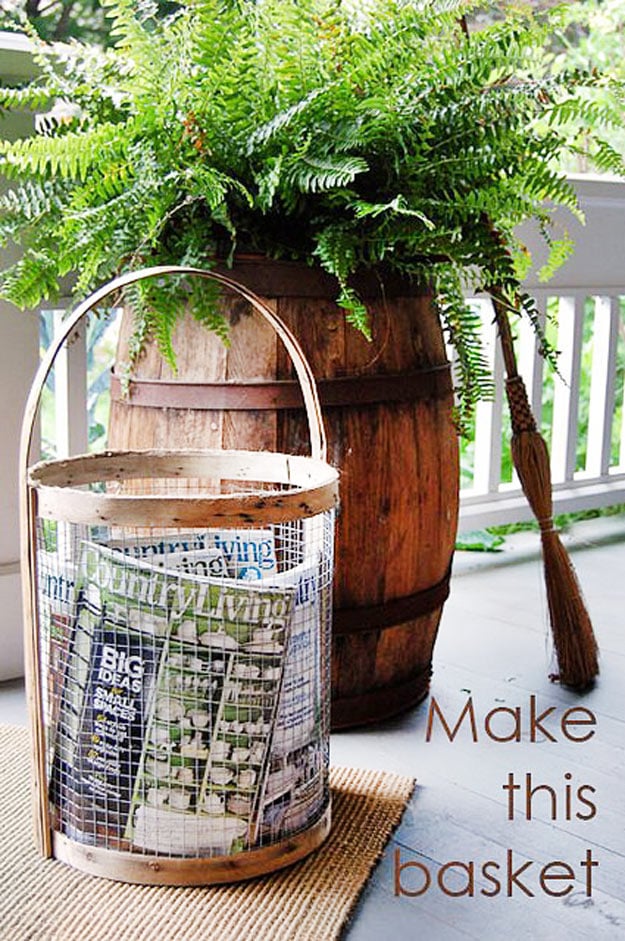 Easy storage that looks great? No problem with this cool DIY basket that will hold magazines, books, yarn or even kids toys. I am sure you can come up with other things to put in them, too. Come on, I know you can!
4. Ballard Designs Knock-Off Planter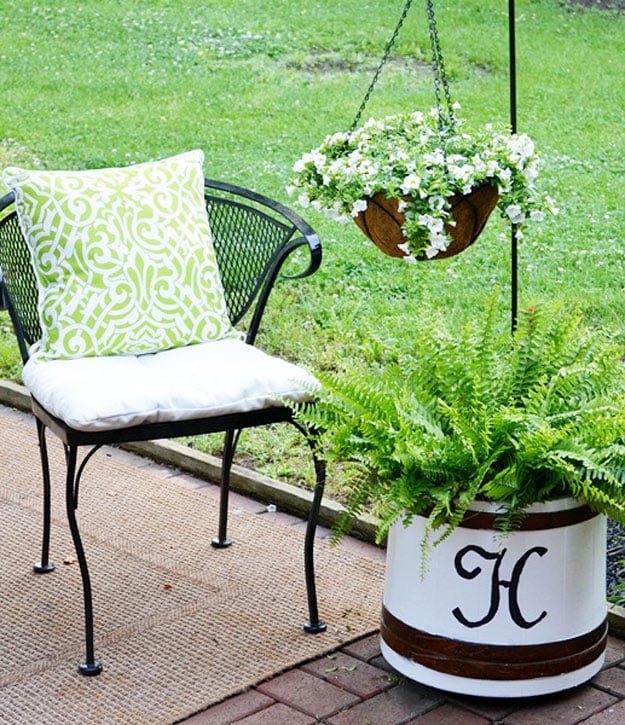 This makes me want to vow extra hard to redo my patio this spring and add some plants to the decor. Maybe with these awesome DIY planters, I might even be more motivated not to kill anything green that comes in contact with them!
DIY Pottery Barn Furniture Projects
5. Pottery Barn Inspired Numbers Canvas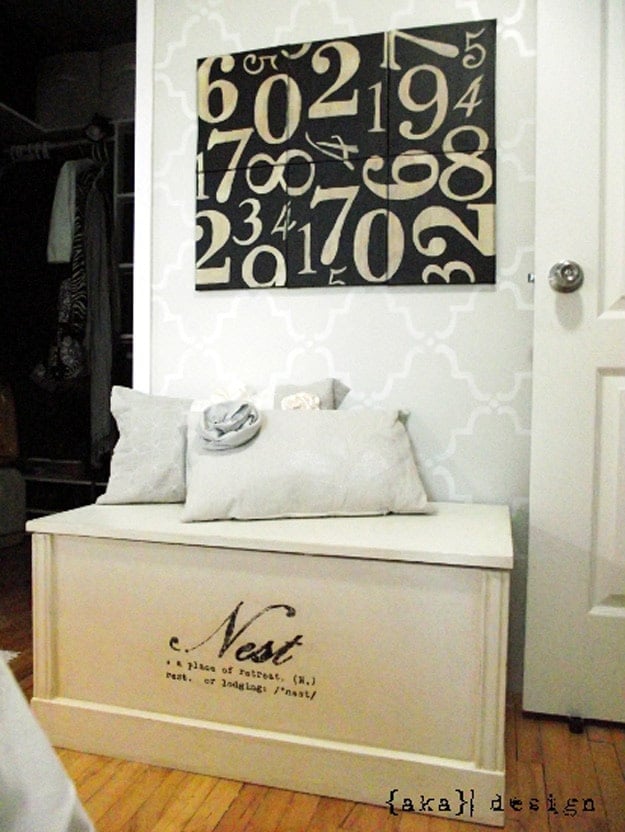 Some of the simplest things make the best decor ideas, but for some reason, I never seem to be the one to come up with them. This creative numbers canvas is subtle and cool enough to go in just about any room in the house.
"Good artists copy, great artists steal." – Pablo Picasso
West Elm Inspired Furniture DIY
6. West Elm Inspired Wooden Plant Stands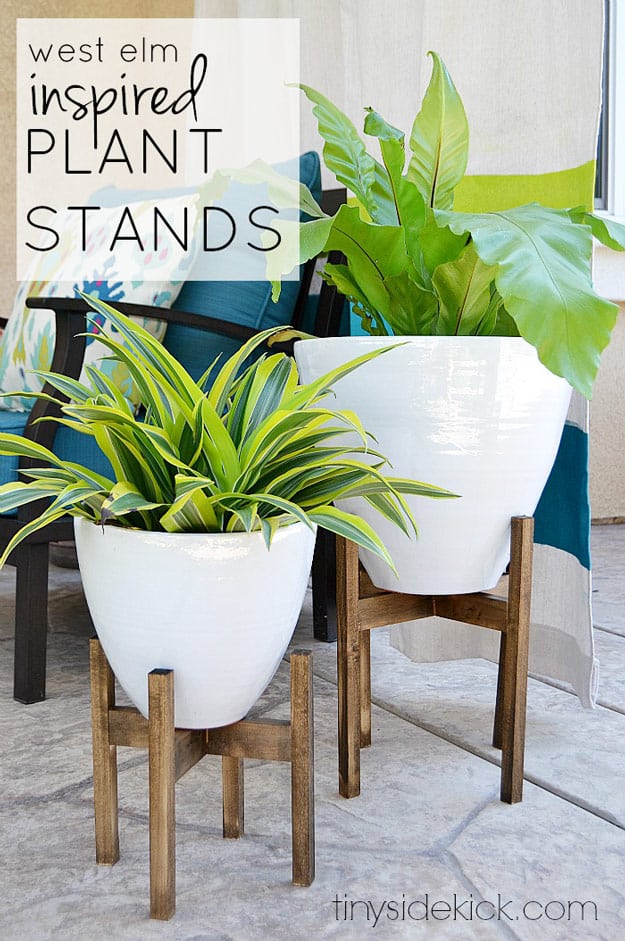 For cheap outdoor patio decor ideas, DIY these easy plant stands for your patio. They look as great indoors and outdoors, though. Make several and enjoy their versatile nature. DIY West Elm inspired planters are yours for just a few dollars.
7. Williams Sonoma Inspired DIY Outdoor Bench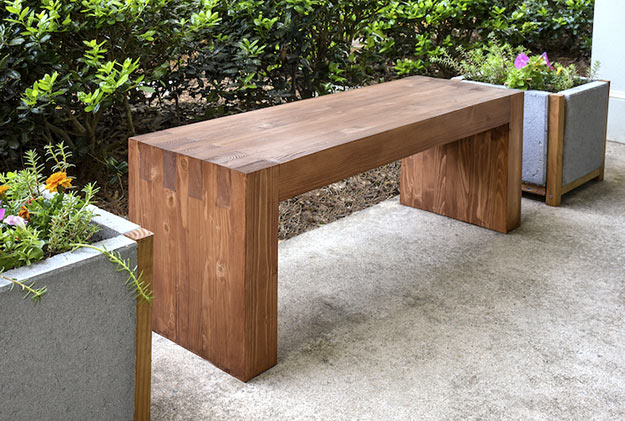 So this bench has been shared more on Pinterest more than just about any piece of DIY patio furniture I've come across, and I can see why. The clean lines look great with all home decor, and the design is super modern and chic. Love it? Make it!
8. West Elm Pouf Hack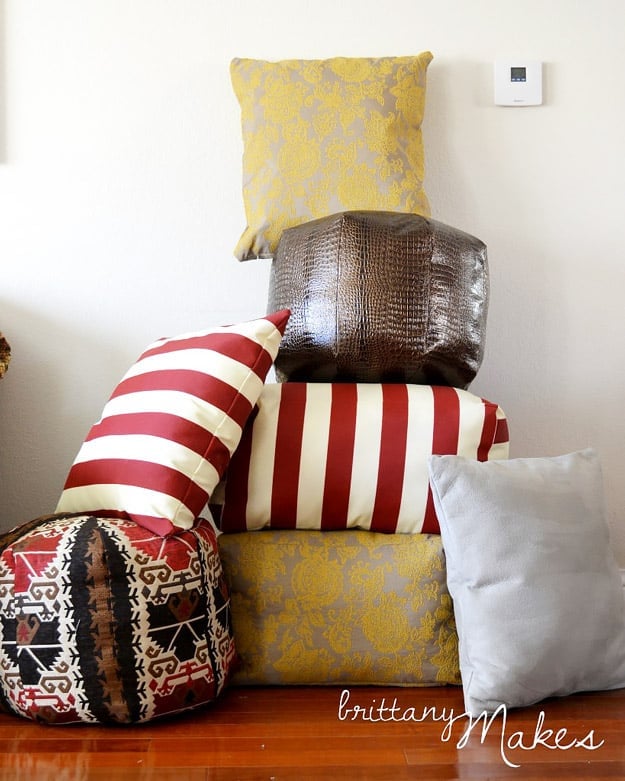 Love poufs but don't have much money to buy them in stores, much less the gorgeous ones at West Elm? Make DIY poufs instead for seating that doesn't cost much money but looks great. If you can make things, DIY living room furniture is the way to go, and decorate your bedroom with a pouf or two as well.
9. West Elm Bench Knock Off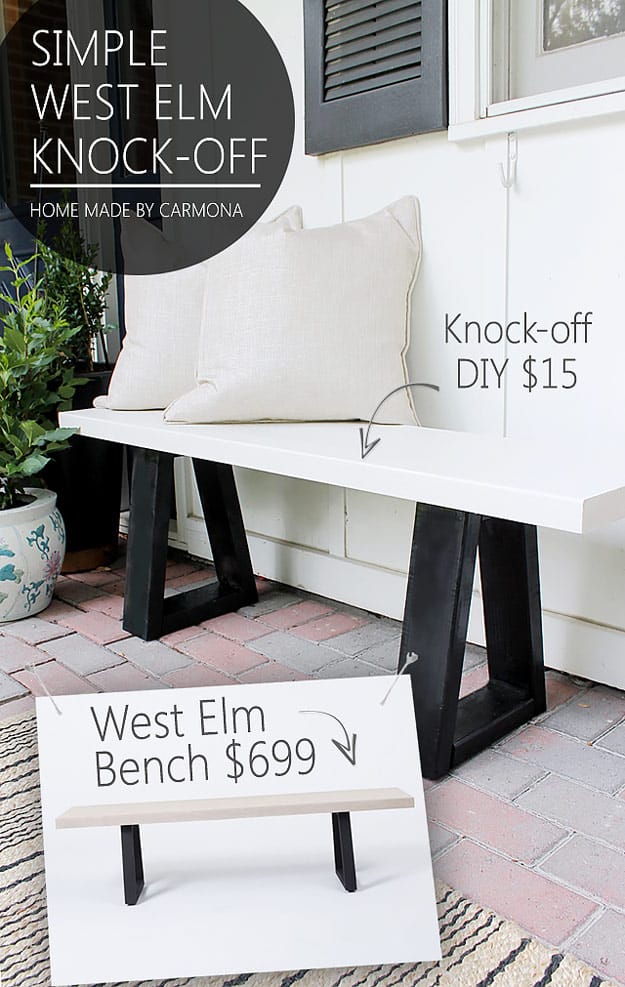 10. DIY Pottery Barn-Inspired Media Console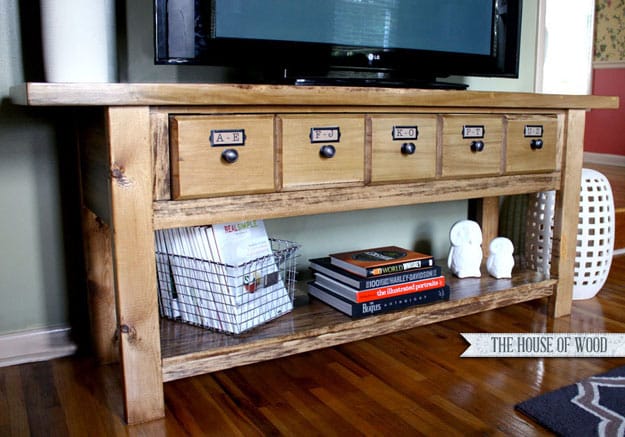 11. Pottery Barn Knock Off Clock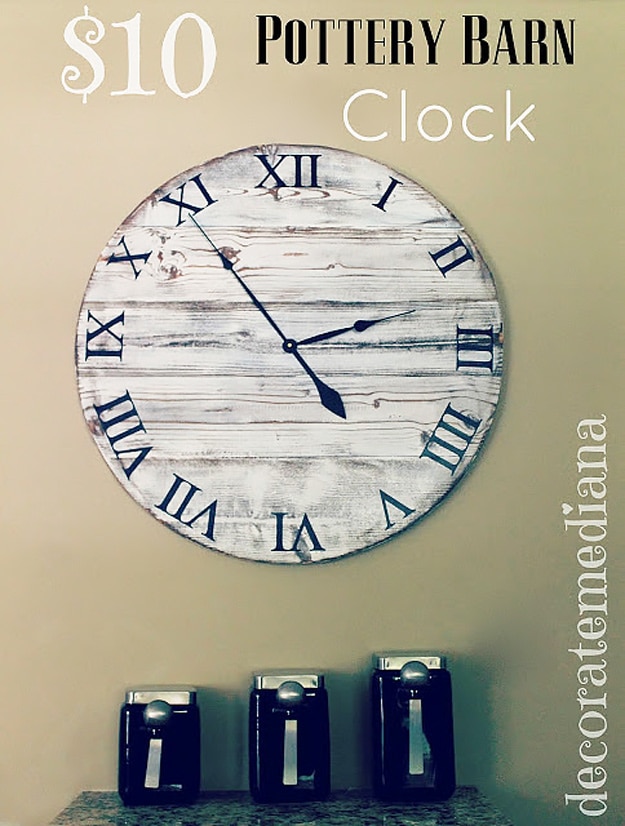 12. Anthropologie Inspired Hand Painted Floral Ring Dish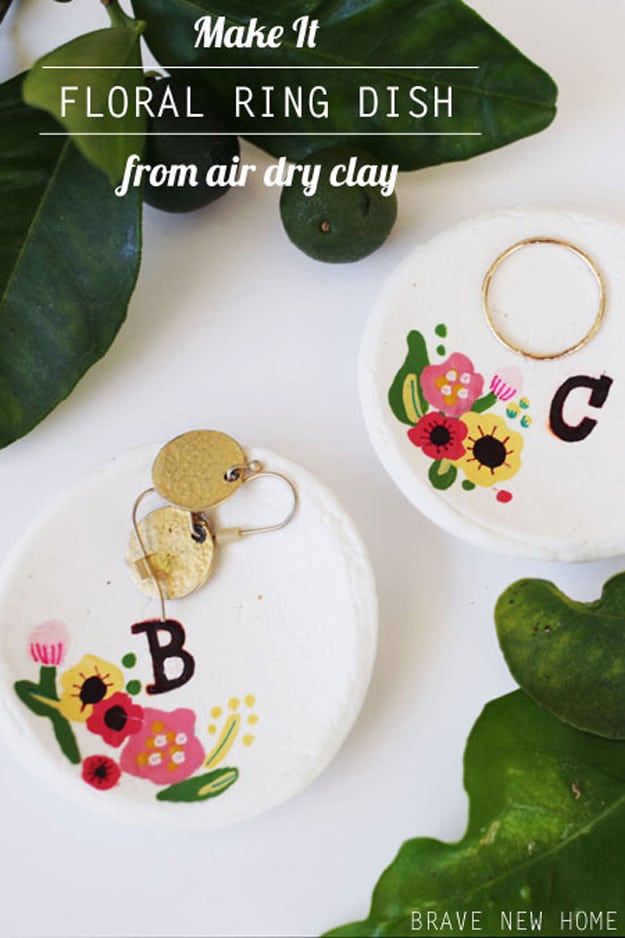 13. Restoration Hardware Decoupage Map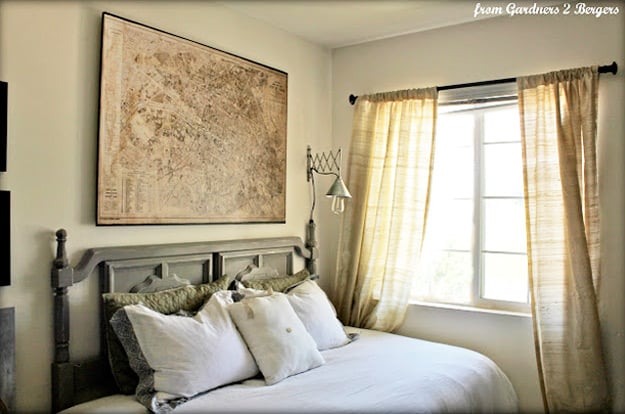 14. Anthropologie Wire Wall Organizer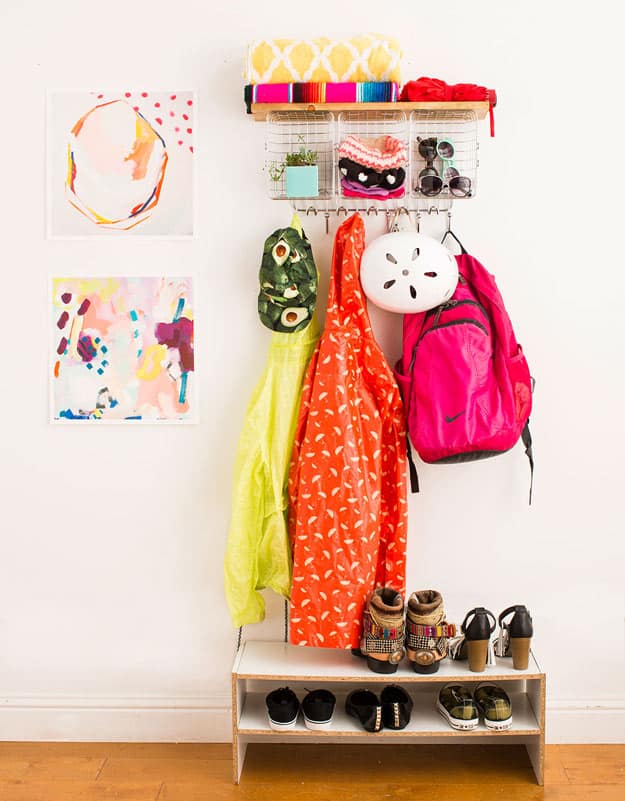 15. Bristol Outdoor Lounge Chair