Need some quick and easy furniture ideas for that sparsely decorated room of yours? Think IKEA hacks. That's right, one of the easiest, cheapest and quickest ways to get great-looking bedroom furniture is to start with an Ikea basic and upgrade it DIY style. We call these IKEA hacks, and they have become super popular for a reason, they look unbelievable, but are completely doable, even for beginners. If you love IKEA hacks, just wait until you see this new batch of bedroom ideas we just found from our favorite DIY bloggers. My bedroom was actually already looking pretty good, but when I added the bookcase shelf (#13) to the corner, wow, what a difference. We know you are going to love these easy do it yourself ideas as much as we do. From DIY wall art to desks, DIY bed frames and easy to make DIY dressers to lamps, these cool projects will help you upgrade your bedroom decor in no time at all.
IKEA Hacks For DIY Bedroom Decor
1. Easy DIY Pendant Lamp Makeover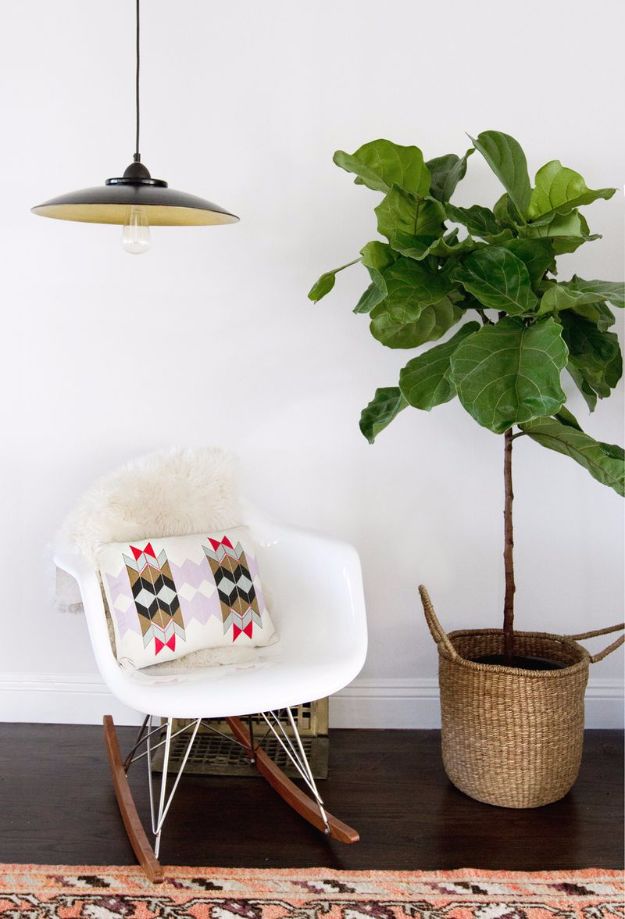 This cool DIY idea for bedroom lighting takes an ordinary fixture from IKEA and turns it into something more unique and creative. Add this DIY lighting idea for the bedroom to a corner with a chair to create a reading nook. Ditch the harsh overhead lights and add an Edison bulb for warmer ambient lighting, too. For a dreamy room, the lights are super important, but there is no need to go with plain hardware store fixtures just because you are on a budget. This pendant light is cheap and easy to make but cool.
2. IKEA Lack Table Hack To Succulent Vertical Garden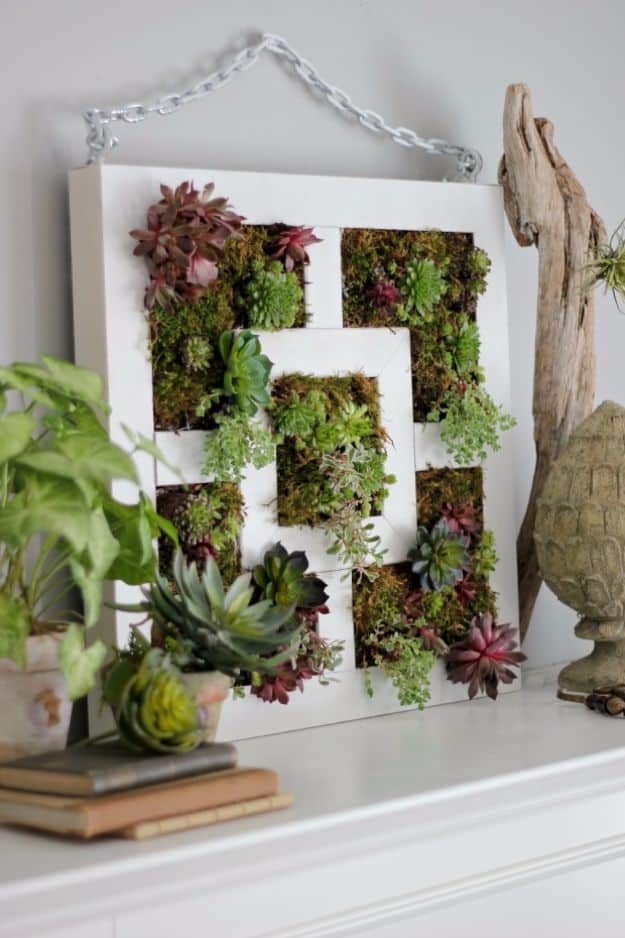 Pretty, pretty, pretty. Waking up to a bedroom full of plants and greenery certainly can help start the day off with a positive vibe. For me, who seems not to have been born with a green thumb, succulents are the only plants I can seem to keep alive. This DIY wall hanging with succulents is right up my alley, and when I saw it was made from a $10 Lack side table, I knew it was for me. I just love IKEA hack projects with the lack table, too, must admit. For less than $10, you really can't beat the price. I figure what do you have to lose? This vertical garden can hang on the wall or sit on a console or end table, even the vanity. Make this DIY bedroom decor idea for less than $20, even when you add in the price of the succulents. Need DIY Christmas gift ideas that are unique and creative but inexpensive, this idea might need to go on your "must make next" list.
3. IKEA Dresser Hack – DIY Nightstand With Washers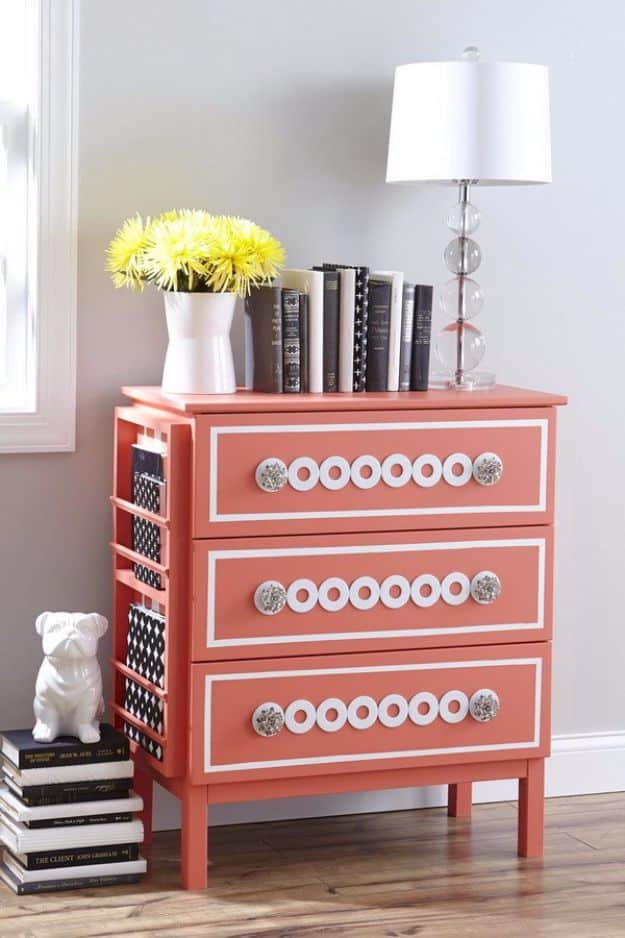 Wow. How creative is this DIY nightstand made form an IKEA dresser? With paint and tape, washers anda few new knobs from the hardware store, this impressive DIY blogger turned a super plain IKEA dresser into this crafty version that looks like it came from a designer furniture store. Jonathan Adler fans may love this fun DIY project. Complete with a magazine rack for books, this dresser would work well in most any bedroom, whether it be the guest room, teen room, your apartment or the baby's nursery.
4. Luxe Laquer Dresser Update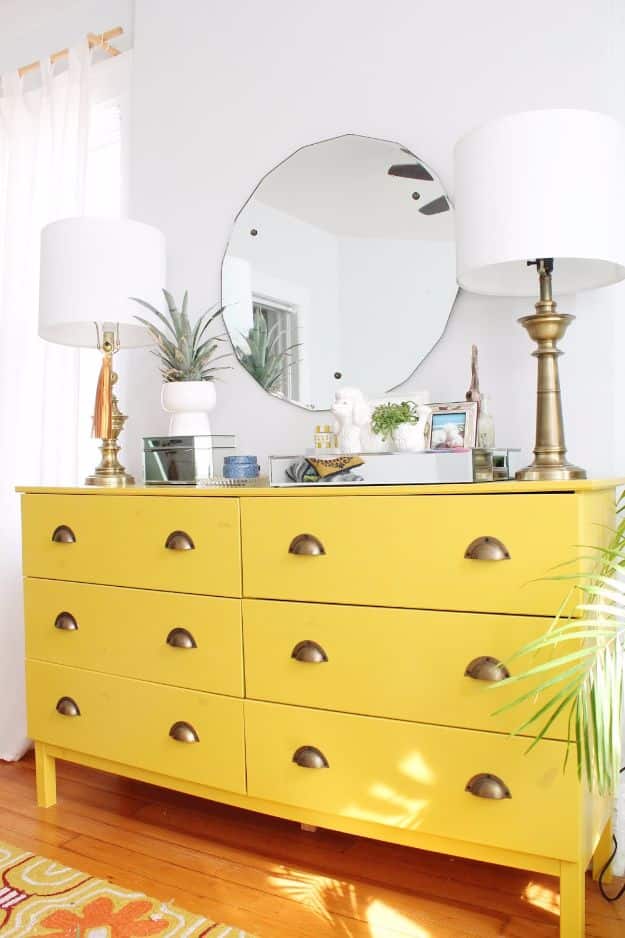 If you want expensive looking bedroom furniture that is super affordable, IKEA hack ideas like this colorful dresser that started our as a plain IKEA basic just may be the ticket. Learn how to make this dresser update by painting it and adding new brass drawer pulls. Styled with lamps and cute tabletop decor, this piece ends up looking like it belongs in a designer magazine or at least is going to look super cute on your Instagram. One of my favorite Pinterest IKEA hacks for the bedroom that I found, this yellow color makes me happy, but you can make this dresser in any fun paint color you choose. Also loving this project because it does not take days to make, either. Building furniture with free plans is nice for some, but I prefer starting with something more ready to go, and anything that is more than a day project I can start and finish in a weekend is more than I can handle. I found this DIY dresser to be just right.
5. IKEA Kallax Unit Dresser Makeover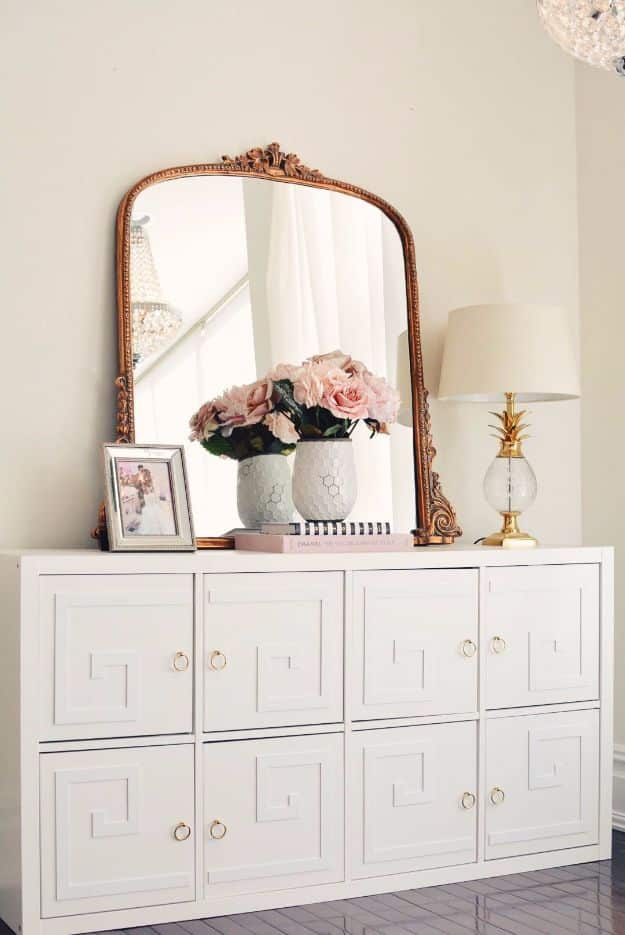 6. Campaign Dresser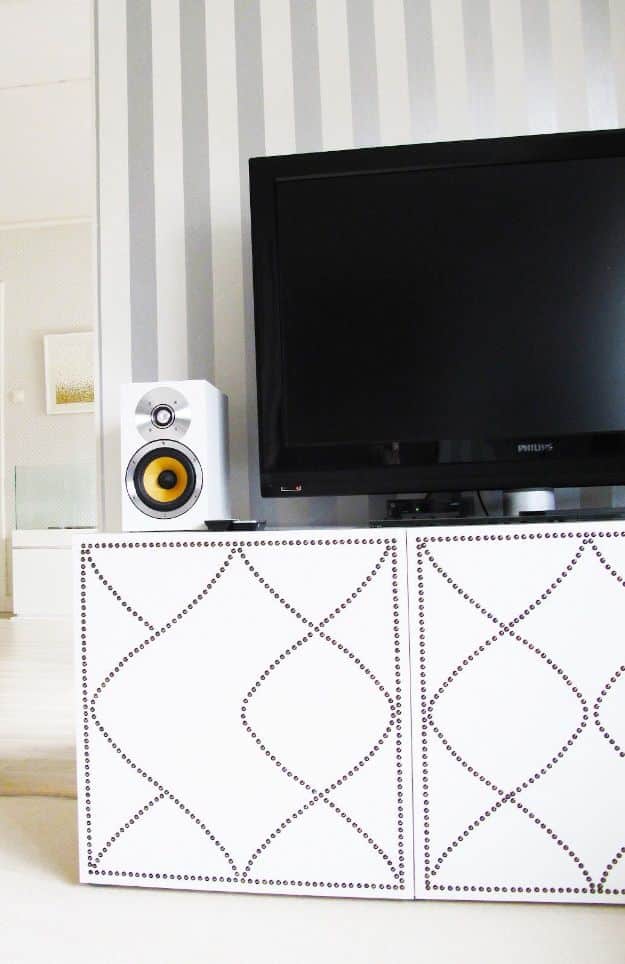 7. Easy DIY Media Console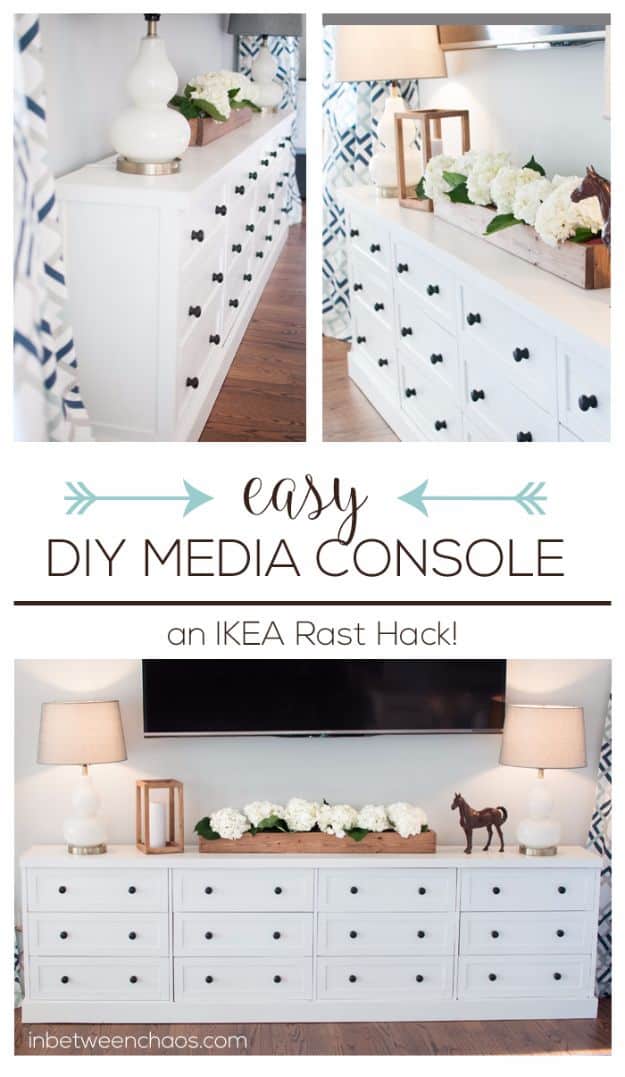 8. Bar Cart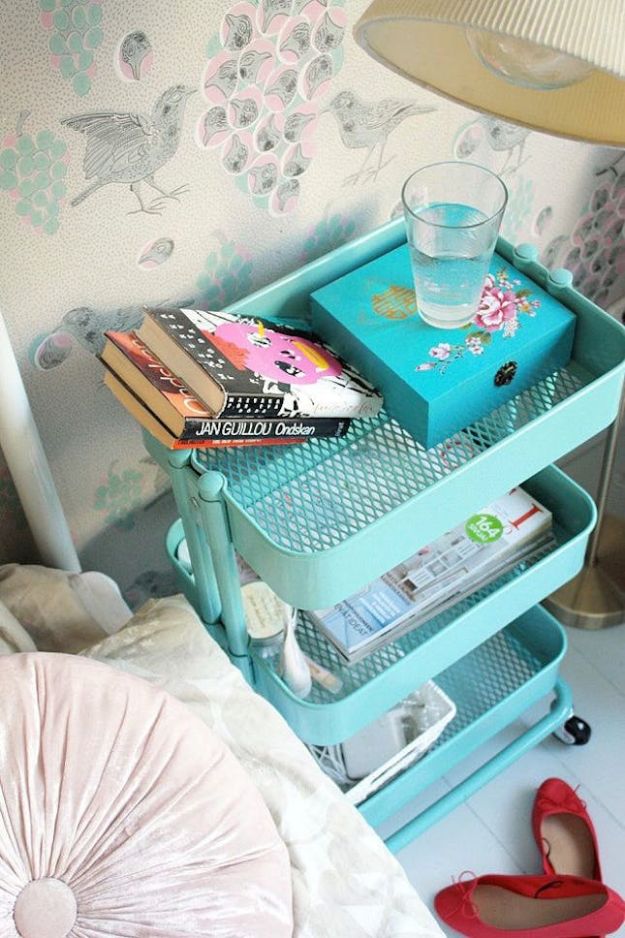 9. IKEA Gold Desk Hack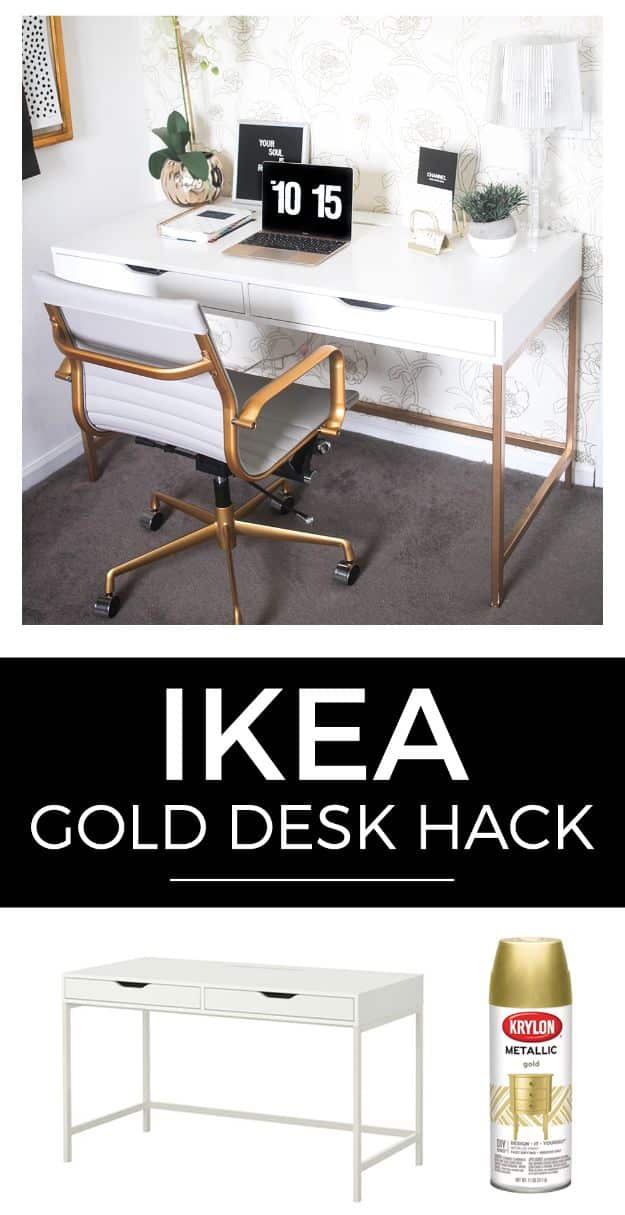 10. IKEA Pax Hack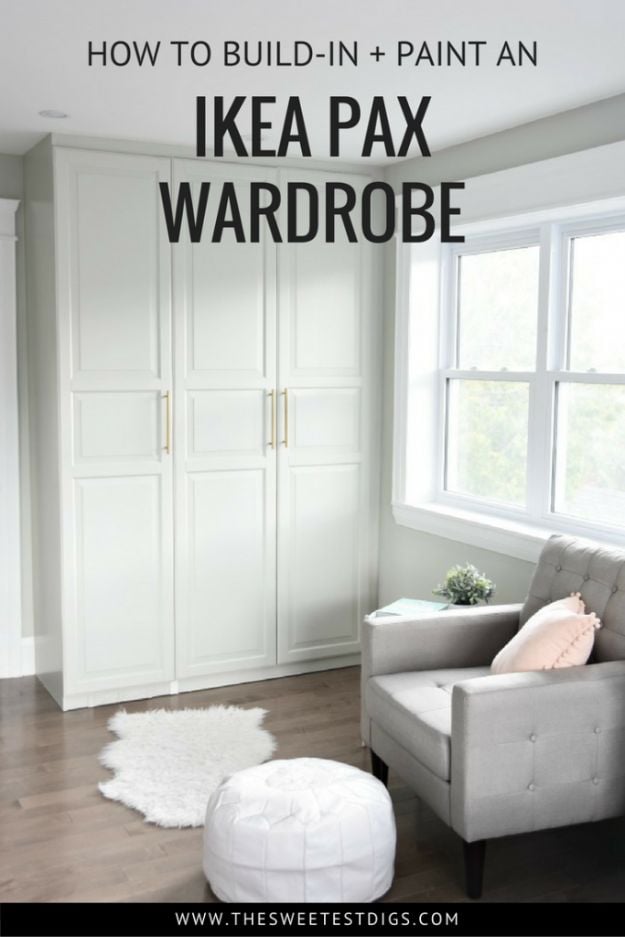 11. DIY Furniture IKEA Hack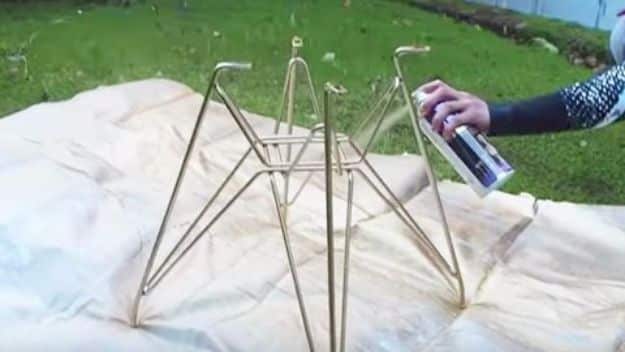 12. IKEA Ekby Alex Hairpin Console Table Hack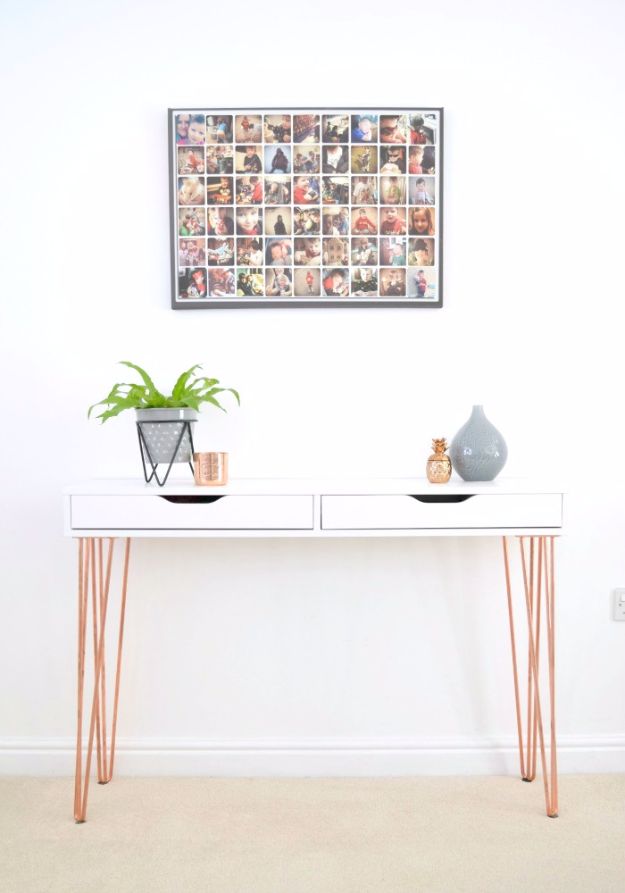 13. Painted IKEA Vittsjo Bookcase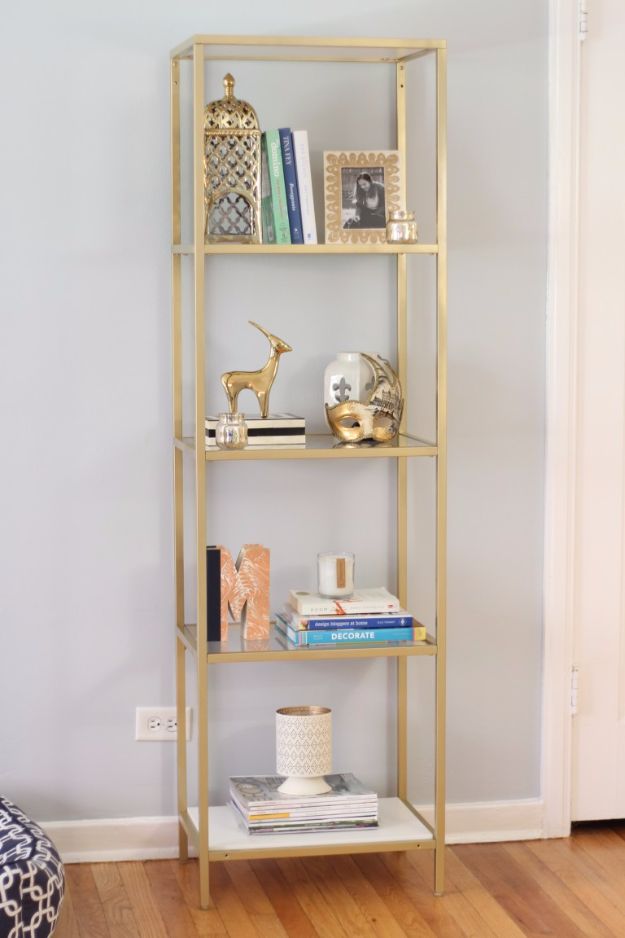 14. Wood And Metal IKEA Hack Industrial Shelf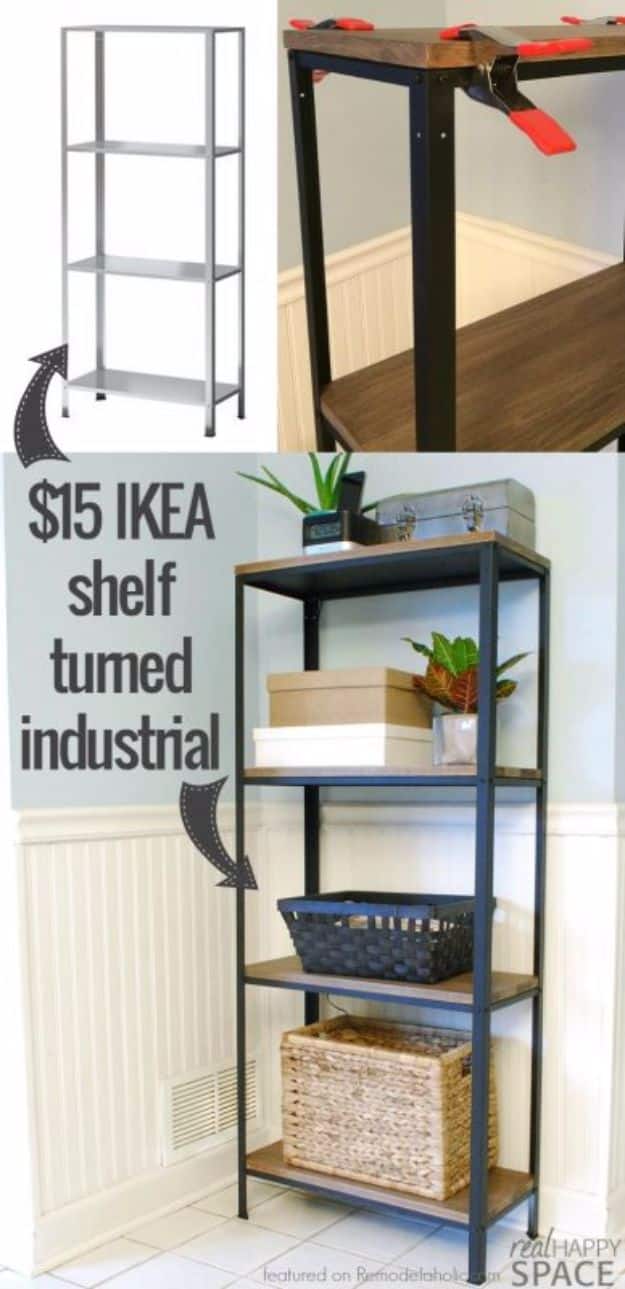 15. Paint A Laminate IKEA Furniture