Looking for some inexpensive ideas for rugs because you don't have the budget to spend hundreds of dollars on the designer rugs you love? Turns out you can make some pretty awesome DIY rugs yourself, and the end result is infinitely better than the cheap things they sell for those of us going the budget rug route. When I started decorating, I realized that my hardwood floors really needed that special something, namely a statement rug, to add a noticeable warmth to the room, Plus, our floors get cold not only in winter but even summer when it is so hot outside that we have the air conditioner cranked up. Check out these 32 cool homemade rug tutorials I found and see for yourself. Whether you need something for your bedroom decor, the kitchen or want to make a statement in your entryway, you are sure to find the perfect rug here.
DIY Rug Tutorials
1. No Sew Round Braided Rug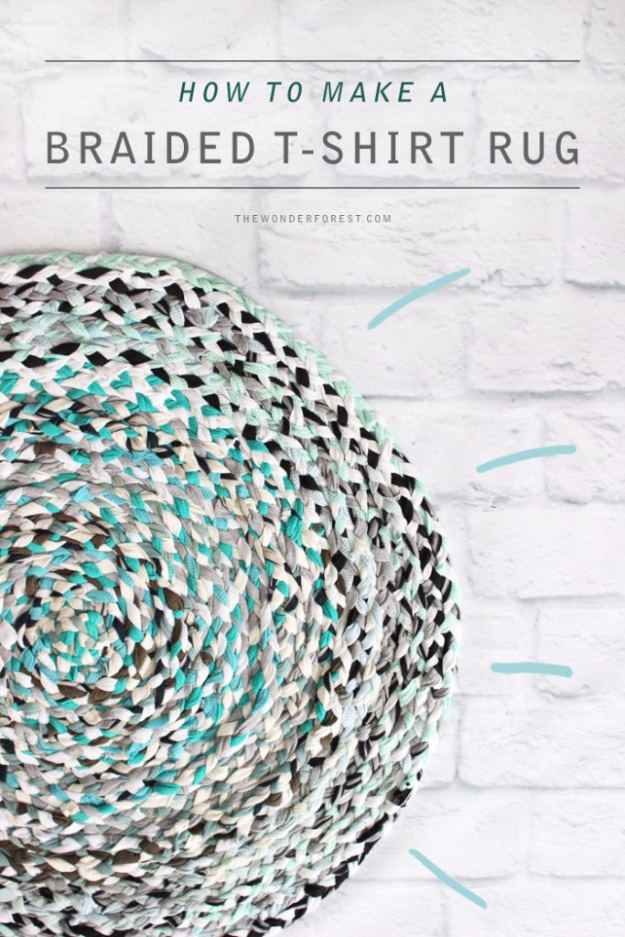 I was looking for a nice handmade rug idea for my daughter's room and decided on this. The end result could not be cuter, and she even got to help me make it.
2. DIY Squishy Pom Pom Rug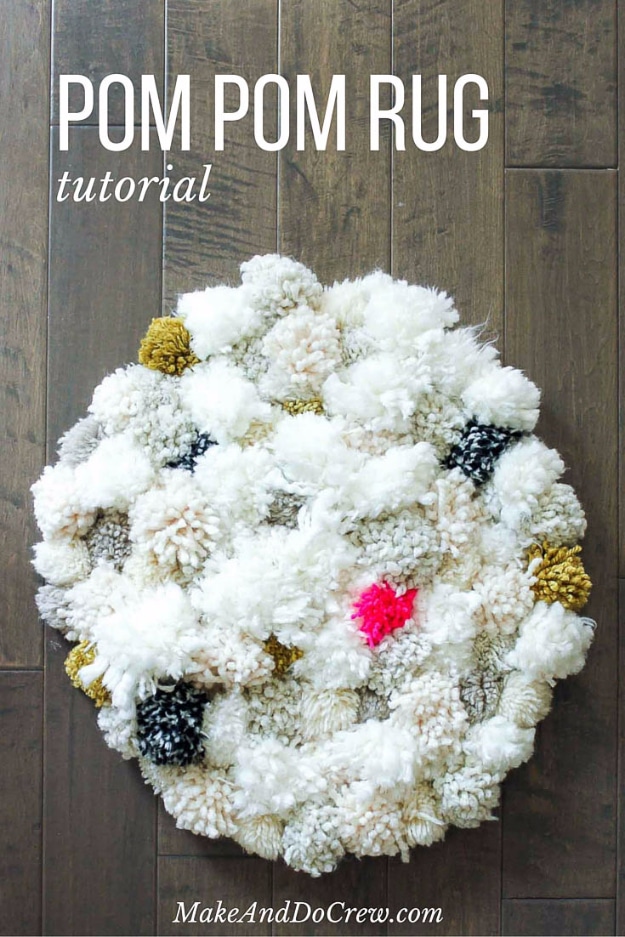 Pom pom rugs are all the rage of Pinterest for good reason, they are super cute and fun to make, for adults, kids and teens alike. Choose a variety of colors of yarn that match your decor then start making your pom poms to get this cool look for yourself.
3. DIY Painted Rug Kilim Style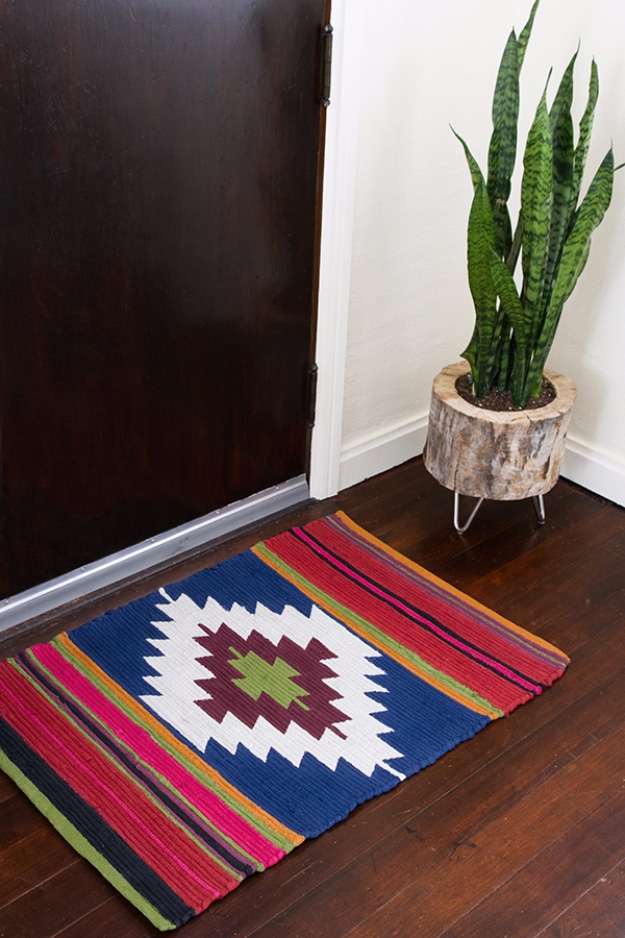 I thought this project looking too hard for me to do, since I lack some skills whne it comes to artistic painting. Once I saw the tutorial, though, I realized it was easy enough for me to do. I now proudly display my artwork rug in my entryway. Love it!
4. Rag Rug From Old T-Shirts

One of my favorite things about som e of these rugs is that they are free. This crafty idea for a handmade rug uses old tshirts to net you a plush, squishy rug that is made even better by the fact it is made from preloved Tshirts. Don't throw those old shirts out, do this with them instead
5. Painted Dropcloth Rug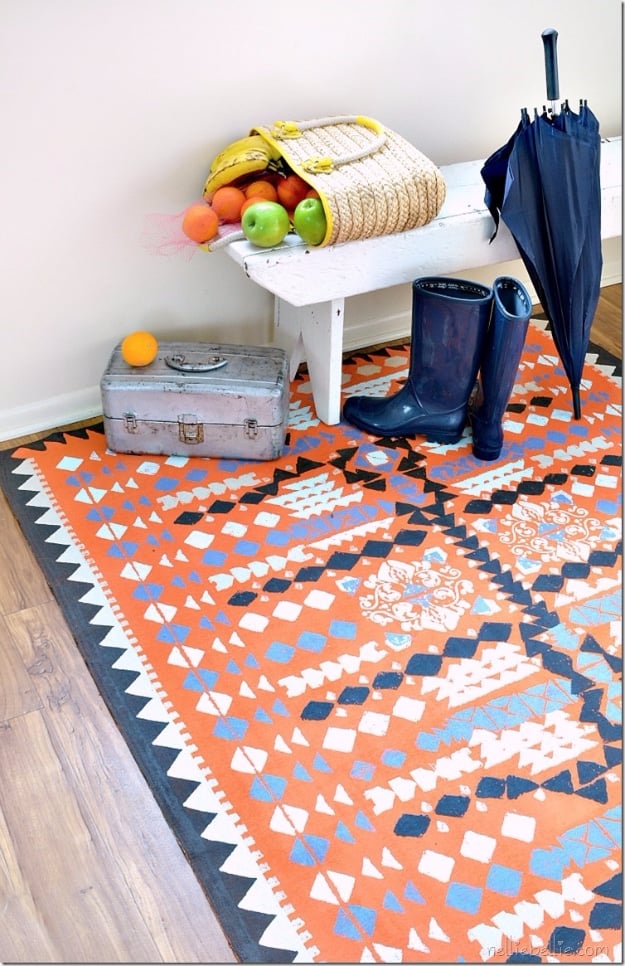 Still amazed this is made using only a dropcloth. Some people are so creative, and this DIY blogger is definitely one of them. I need a rug in my mudroom, one that looks great but can withstand more wear and tear than a traditional rug, much less an expensive one. Making this DIY rug this weekend, as I know it is the perfect idea.
6. Gorgeous Mandala Floor Rug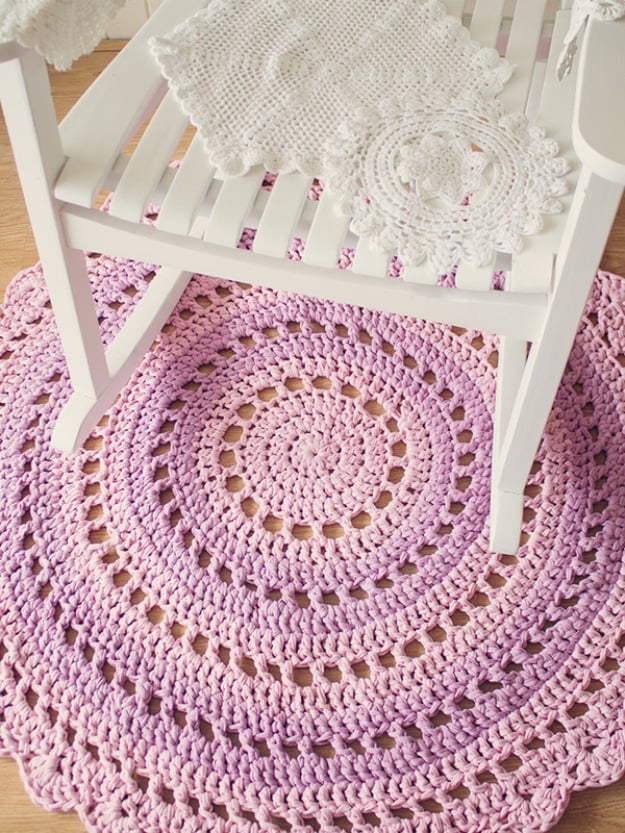 7. Cozy Soft And Plush Pom Pom Rug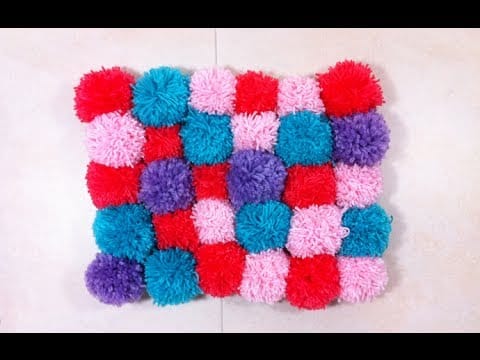 8. DIY Rug With Old Denims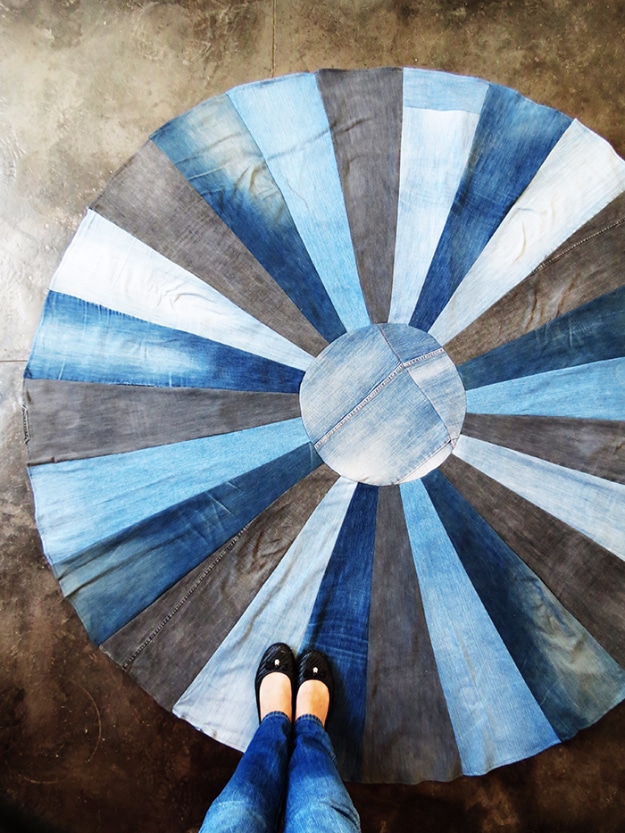 9. DIY Stenciled Morrocan Rug

10. Coil Crochet Scrap Fabric Rug DIY