I collect Mason jars because you never know what you are going to need them for. Hands down Mason Jars are a crafter's staple. I recently had to furnish a decor idea to my Daughter's school class and I was kind of stuck as to what mason jar themed art piece would be good and would appeal to a large group. Thankfully I found this excellent DIY Mason Jar String Art Idea on Youtube, it was a great video. Thankfully, I had a piece of wood and some string that I had bought from Michael's Craft Store a few months ago so all I had to do was make a trip to the grocery store and get my flowers. I had all the elements for this mason jar made of string as well, so this cute project was going to be a breeze. I got Daisies, Daffodils, Snap Dragons, Fern Leaves, Baby's Breath, and Eucalyptus to put into the faux mason jar string plaque. Again, you can use whatever you have here, there is no real wrong way to do this DIY, if you enjoy floral crafts and light woodworking this will be a dream project for you, just hammer, tie and cut away to your heart's content.
Materials:
Piece of wood
Nails
String
Flowers
A Hammer
Scissors
Directions:
First either draw a mason jar free handed or print on out and place it on the wood then line the image with nails.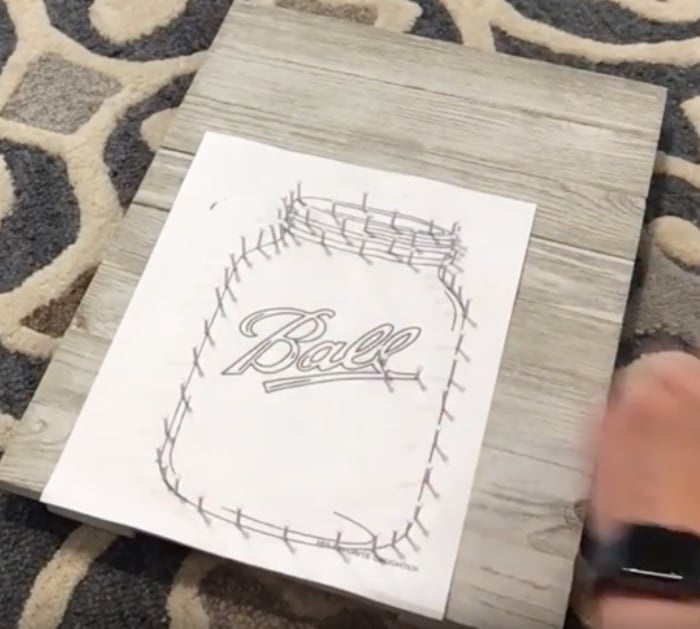 Then wrap your yarn around the nails making an outline and cut away the paper and add your flowers.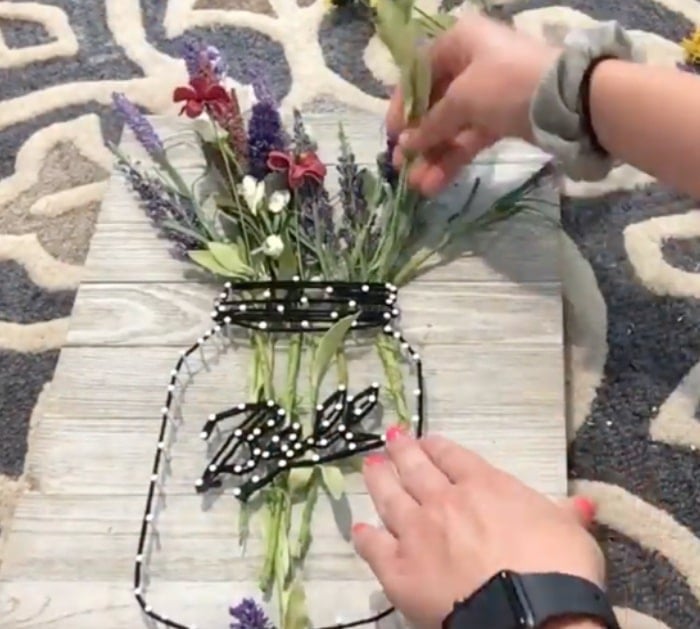 This project was perfect for the classroom wall and the teacher can change out the flowers every week or so.
How To Make A Mason Jar String Art Vase