The fall season is almost here; are your decors already set? How about making these lovely fall hanging baskets from Christopher Hiedeman on YouTube to make your front porch vibrant and homey? This DIY project is not only easy to make, but you can repurpose your summer baskets for this. Just change the flowers in themed with fall, and you're good to go! You could actually keep on repeating this, making flower arrangements specifically for that particular season. It's also the perfect inexpensive project you can do over the weekend with your friends or family! What are you waiting for? Grab all the materials and start making one today. Watch the video tutorial below to learn the step by step instructions. Thanks to Christopher Hiedeman for this lovely DIY fall decor project. Make sure to check the channel for more tutorials just like this.
Materials:
hanging baskets (with soil)
assortment of faux fall florals
faux fall leaf stems
Directions:
Step 1
To start, grab your summer basket and remove the flowers. Next, prep the fall flowers and cut the stems to separate them. Once you're satisfied, start poking each flower into the soil of the hanging basket.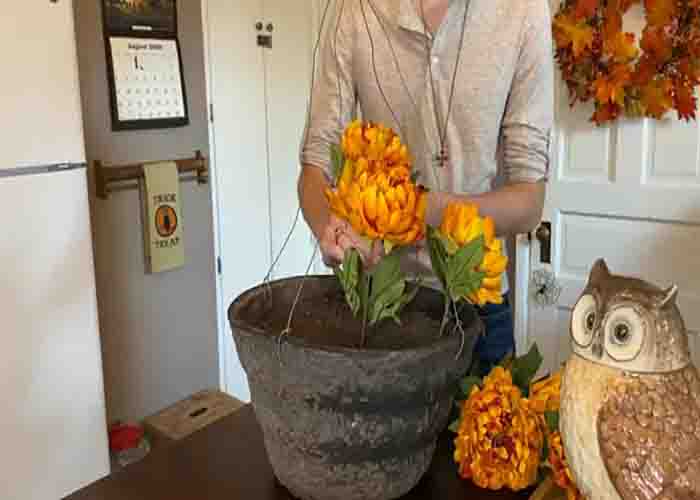 Step 2
Next, add other flowers to make your basket more beautiful (just remember to choose flowers themed with the fall season). You can even add some fall leaf stems to make the flowers pop. Continue this until you fill the basket with flowers and other things you might want to add: faux blackberries, more leaves, etc. Once you're done, make sure the flowers are properly placed, and the leaves are not facing the same direction. Finally, hang the flower baskets or just place them on your porch!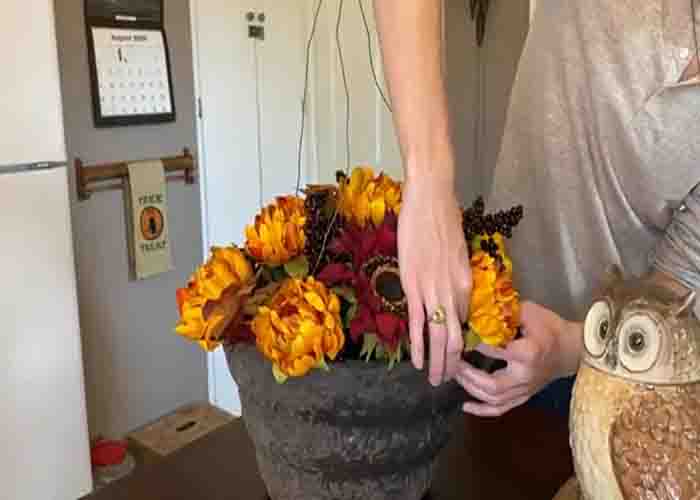 DIY Easy Fall Hanging Baskets Tutorial