Need some easy homemade treats you can make in minutes? Whether you are looking for a quick dessert idea or a salty and savory snack, we have some easy snack recipes for you to try out today. Yummy but easy recipes that are simple to make, you can quickly satisfy your craving for homemade goodies by following these easy tutorials. Try these 43 quick and delicious ideas from our favorite food bloggers. Whether you need some quick lunch ideas to take to work, some things to keep in the fridge for the kids to eat after school, or some easy new ideas to try out for yourself because you are tired of eating the same old, same old, these recipes are all pretty much "must try" favorites or ours. We've tested them all and would love to tell you which one is our favorite, but we simply can't decide. See for yourself….
1. Lemon Fudge

I never really thought of fudge as a snack, but I've started keeping it around for after school, and my boys do love it 😉 Homemade treats like these yummy lemon bars make super snacks, and these are not as rich as something chocolate or super creamy. The perfect little square of deliciousness when you are hungry between meals!
2. 5 Minute Chopped Chickpea Salad

If I had to make one food right now to keep in my fridge for quick lunches and basically every time I was hungry, this would be it. Healthy, quick and delicious, this salad recipe is a winner. My entire family loves this one, even the picky eater. Did I mention you can make it in 5 minutes? Impressive, to say the least.
3. 5-minute Easy Vegan Tacos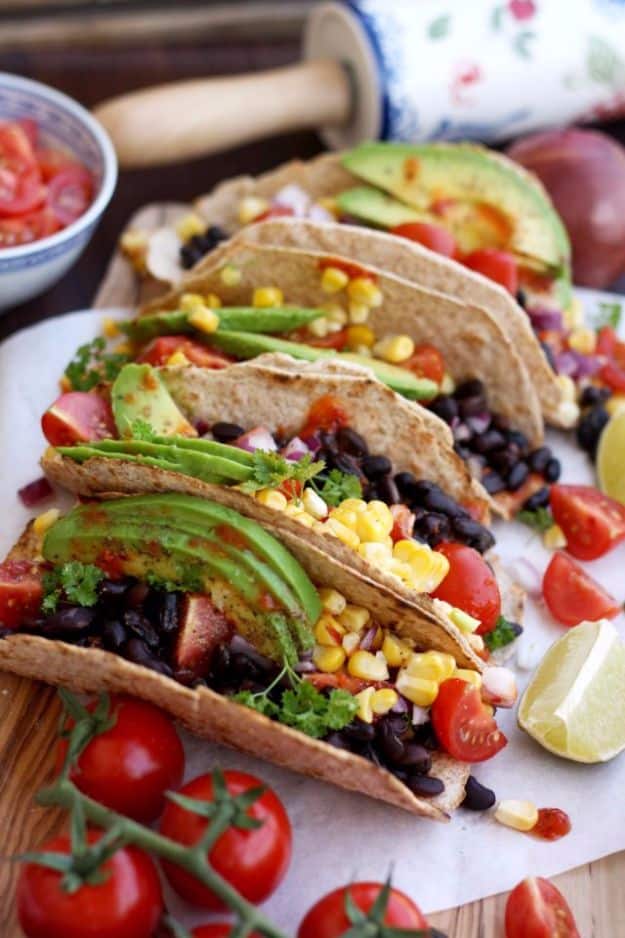 These quick and easy 5 minute tacos are vegan but not lacking in anything you think you might miss. Flavorful, healthy and delicious, you will be adding this one to your list of favorite weeknight recipe ideas.
4. 5-Minute Whole Wheat Pancakes

Quick and easy breakfast, anyone? 5 minute wheat pancakes sound healthy, but taste amazing. Your kids will never know they are made with healthy wheat flour.
5. Cake Batter Frozen Yogurt

6. Homemade Sweet Potato Chips