Looking to eat healthy but finding it takes too much time and effort to feed yourself the things that are good for you? Try these 50 awesome ideas for healthy dinner recipes. Whether you are looking for meat or meatless, veggies or salads, rice or pasta dishes, there is something you will love here. Get tired of eating the same old things? You are going to love the variety and ease some of these super recipes offer.
Quick and Healthy Dinner Recipes
1. 15 Minute Healthy Roasted Chicken and Veggies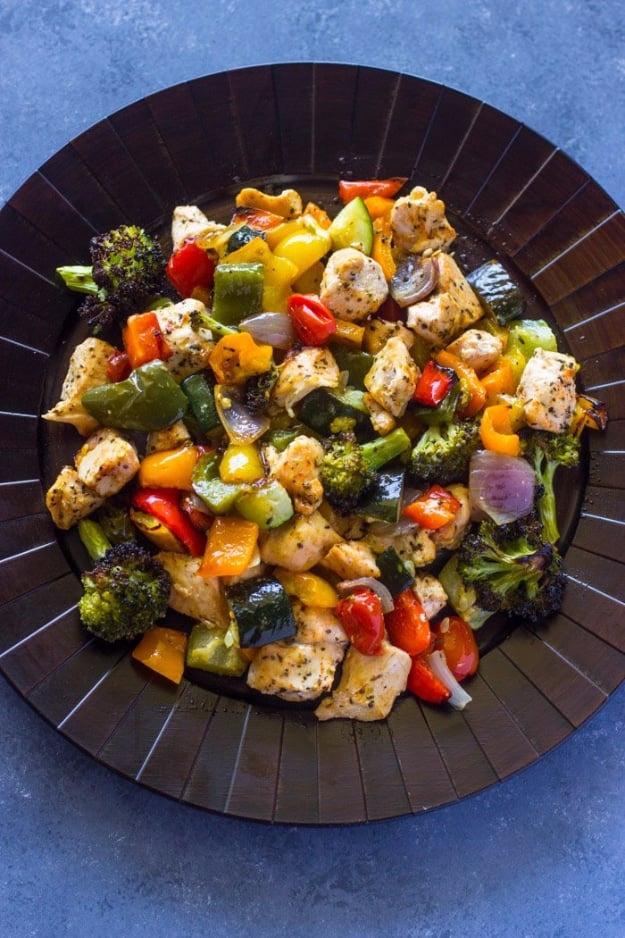 Ready in about 15 minutes, this Healthy Roasted Chicken and Veggies is a classic family favorite recipe. It's also great for a quick meal or to top salads and can also be a complete meal that requires minimal prep work. I'm looking forward to making this hearty and delicious dinner platter!
How to Make Homemade Avocado Toast 6 Ways

If you love snacking on avocado toast at your favorite restaurant, wait until you learn how easy it is to make homemade avocado toast at home.

2. One-Pot Mediterranean Quinoa Chicken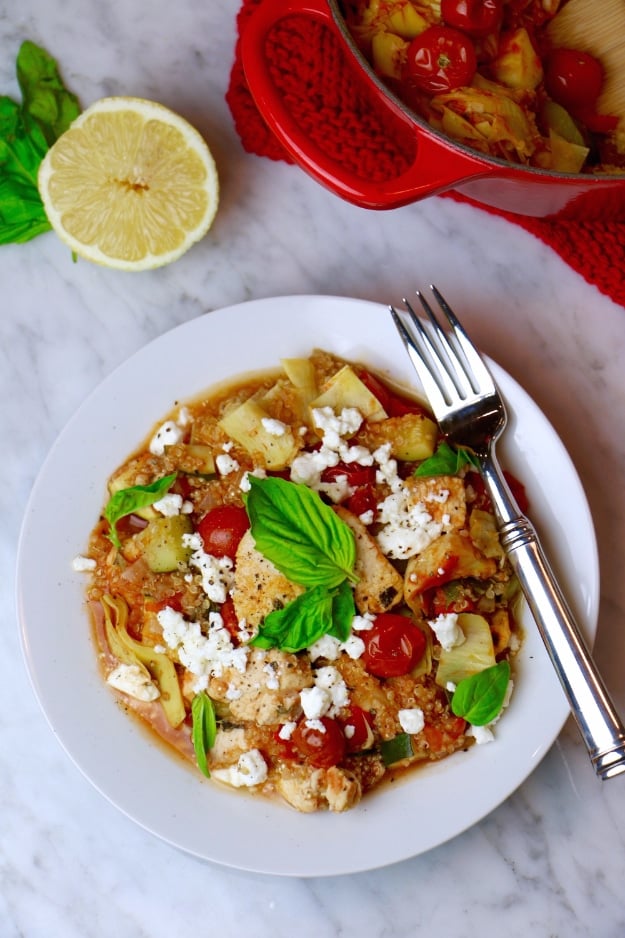 This easy Mediterranean Quinoa Chicken recipe is made in just one pot and is packed with flavor. It's easy to make, full of fresh, healthy ingredients, keeps you satisfied for hours and is super delicious as well. Another perfect recipe to add into your weekly meal prep rotation.
3. Shrimp and Asparagus Stir Fry with Lemon Sauce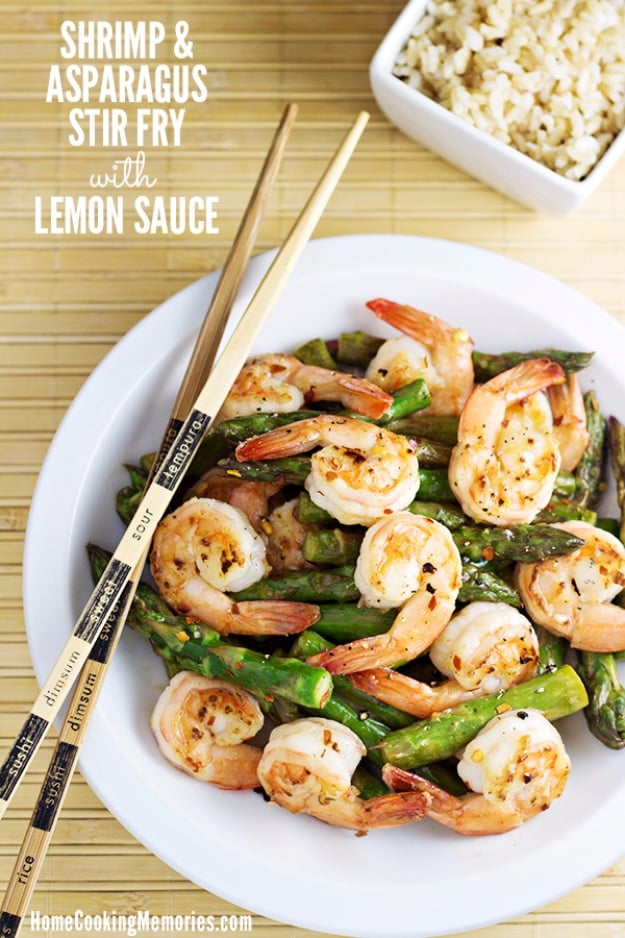 Packed with fat juicy shrimp, fresh asparagus, and a lemon stir-fry sauce, this Shrimp and Asparagus Stir Fry is guaranteed to be your new go-to meal for busy weeknights. The asparagus adds such a nice flavor to the dish and I think it's probably one of my favorite vegetables. Can't wait to try it!
4. One Pot Lemon Herb Chicken And Rice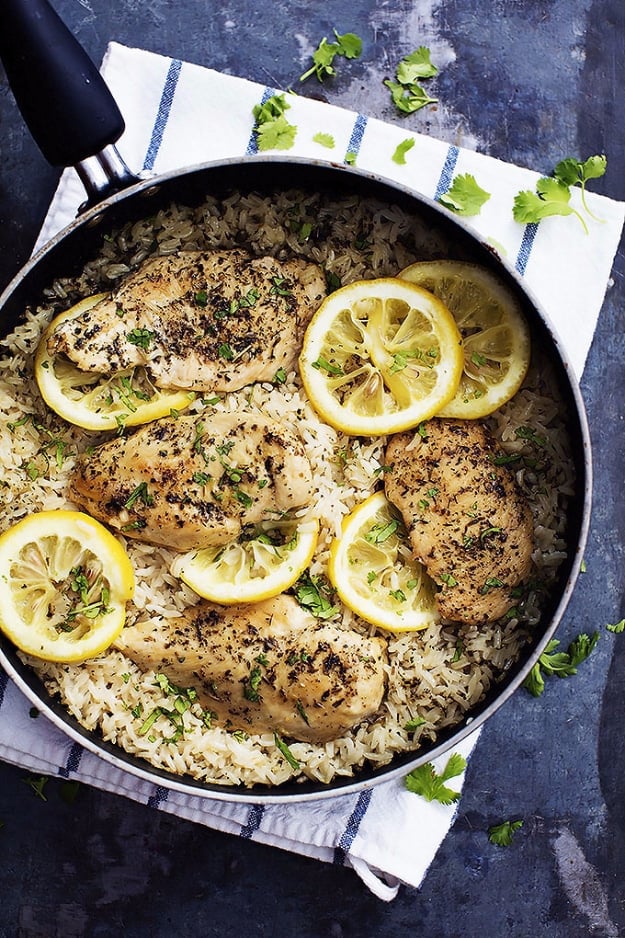 Get dinner on the table fast with this one-pot chicken masterpiece! This zesty, lemon-infused chicken and rice one-pot dish are cooked to perfection in a chicken broth and seasoned with Italian spices. This is a very simple and gorgeous meal that is fantastic for entertaining or just a weeknight meal.
5. Spinach Ricotta Stuffed Shells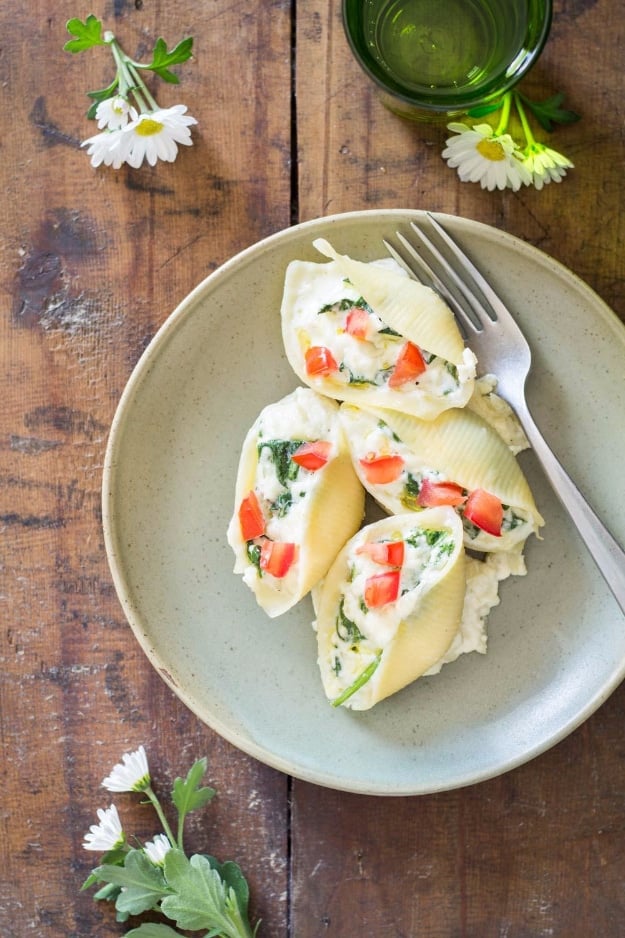 If you're looking for a vegetarian pasta dish that is super easy to make, the Spinach Ricotta Stuffed Shells is the perfect recipe for you. It's absolutely delicious, healthy and gorgeous too. It's both a quick weekday dinner and a fancy date night dinner in one.
6. Asian Vermicelli Salad With Peanuts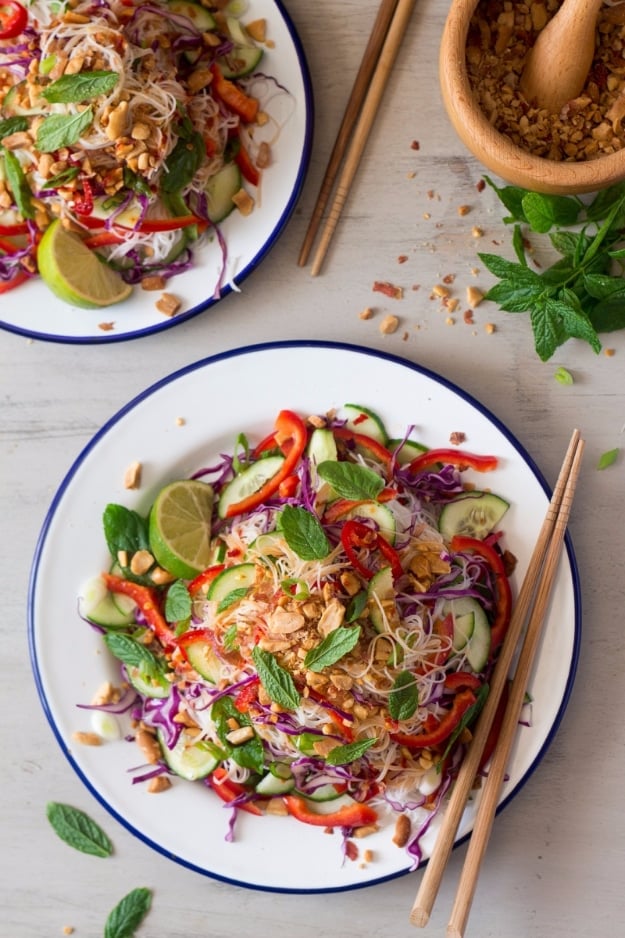 Asian Vermicelli Salad With Peanuts is a simple, tasty and quite substantial meal, perfect for lunch or dinner. Naturally vegan and gluten-free. It's filling and light at the same time, I wouldn't mind going in for seconds. Such an easy salad to throw together with fresh goodies from the garden, don't you think?
7. Spicy Tuna Sushi Bowls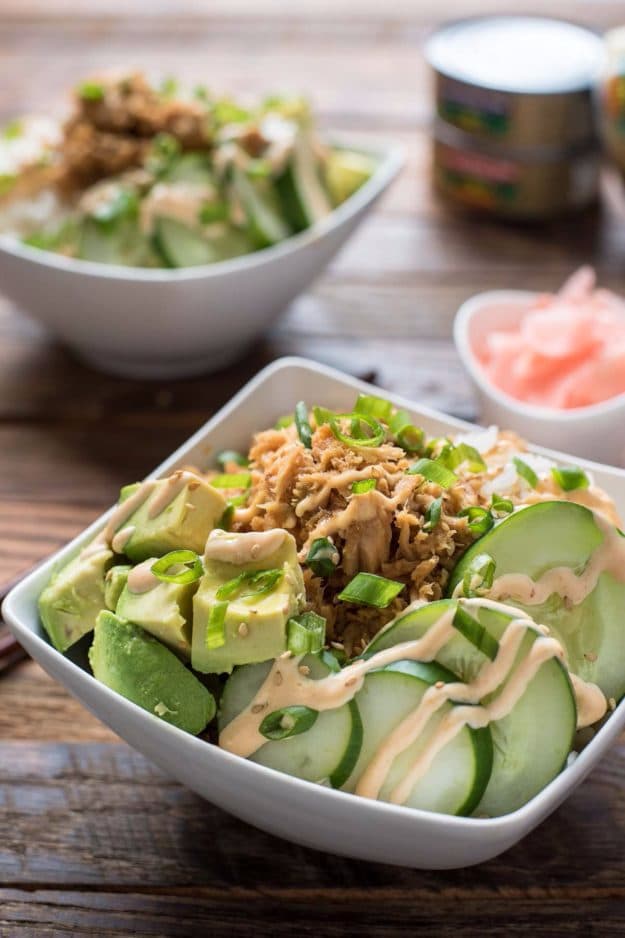 Get your sushi fix at home the easy way with this simple recipe from Neighbor Food Blog. The Spicy Tuna Sushi Bowls are light and refreshing, but full of savory, sweet, and tangy flavors. It'll surely fill you up without weighing you down. Give it a whirl because I certainly am.
8. Sheet Pan Lemon, Garlic & Herb Salmon with Asparagus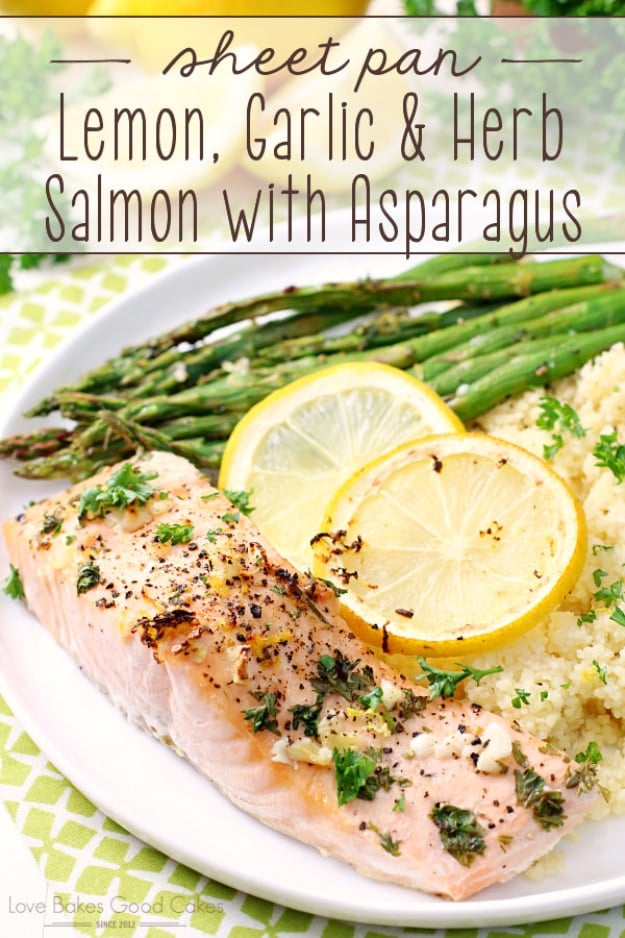 Have dinner ready in less than 30 minutes with this quick and easy Sheet Pan Lemon, Garlic & Herb Salmon with Asparagus. I love sheet pan recipes and this one looks incredible! Packed with the delicious flavors of lemon-garlic and butter, this can easily be another family favorite.
9. Shrimp Fried Cauliflower Rice Bowl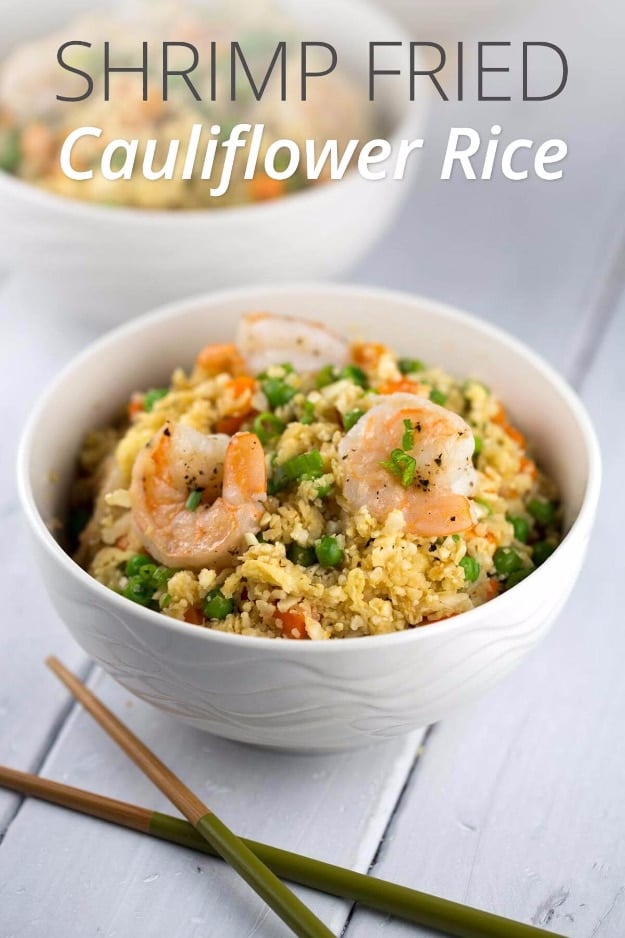 Skip the takeout and make this low-carb and insanely delicious Shrimp Fried Cauliflower Rice Bowl. Cauliflower florets substitute white rice for this savory one-pot meal which I think is very clever. You can even play around and add your favorite ingredients to mix it up!
10. One Pot Paleo Mexican Chicken Stir Fry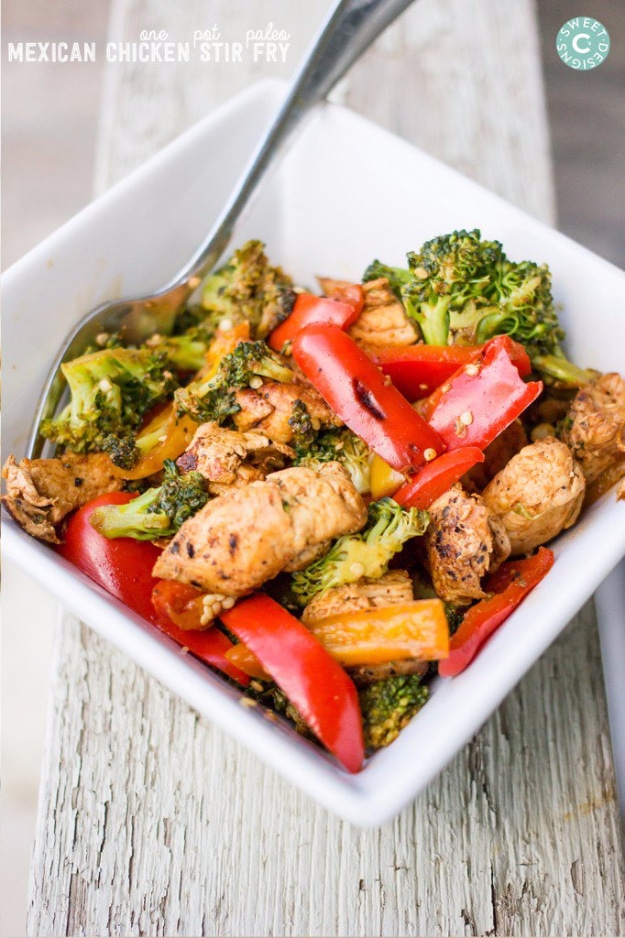 Keep things simple with this One Pot Paleo Mexican Chicken Stir Fry! It is a delicious, quick and incredibly healthy meal that is naturally gluten-free, has an ideal balance of fats, protein, and carbohydrates- and has a ton of delicious whole foods flavor!
11. Chicken Noodle Soup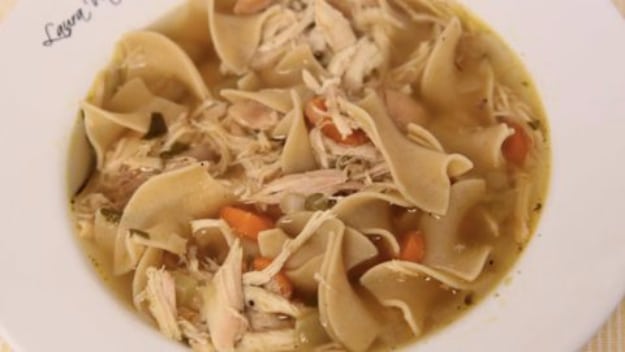 12. Turkey Taco Quinoa Skillet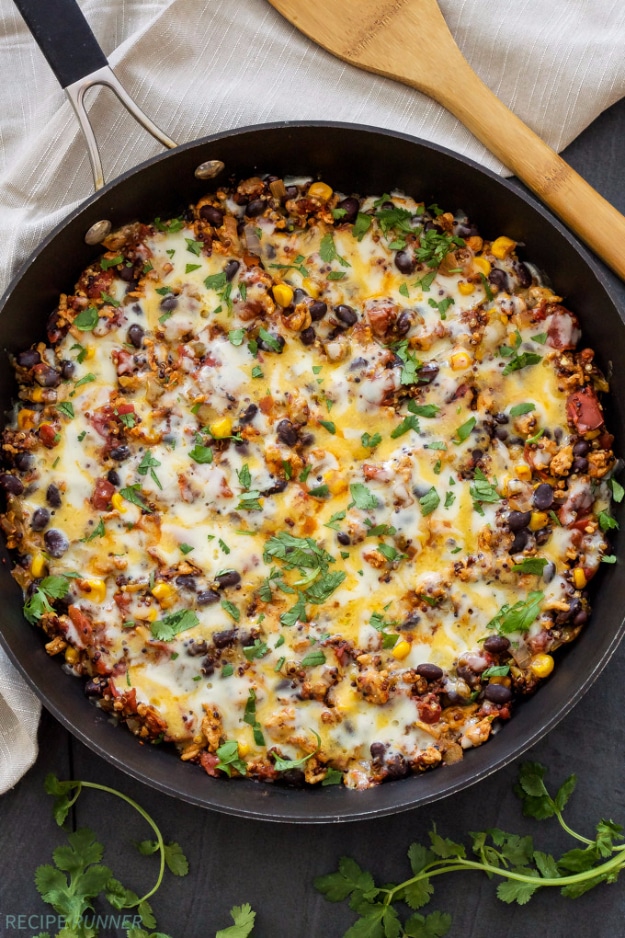 13. Instant Pot Chicken Tortilla Soup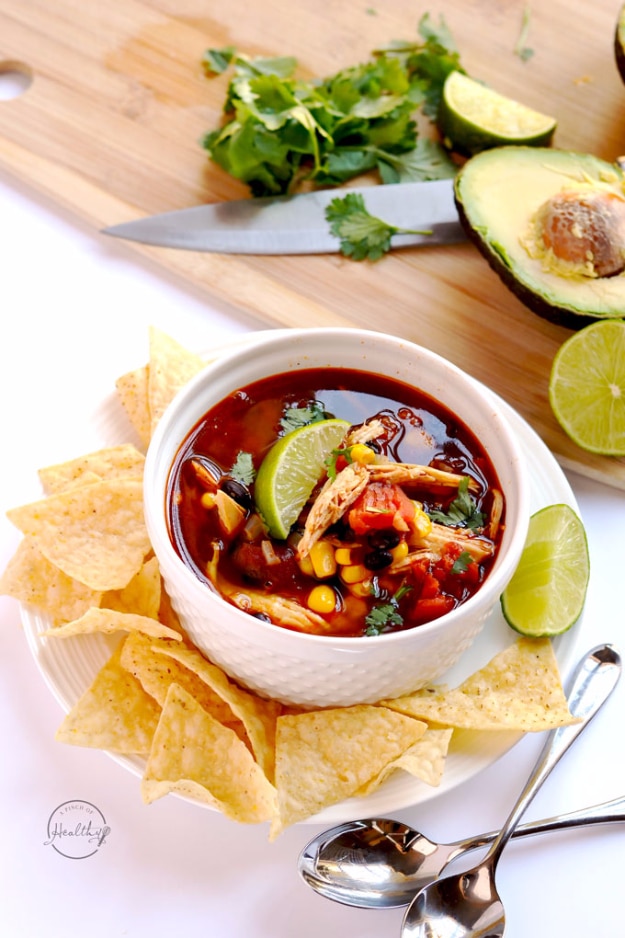 14. 15 Minute Sesame Ginger Noodles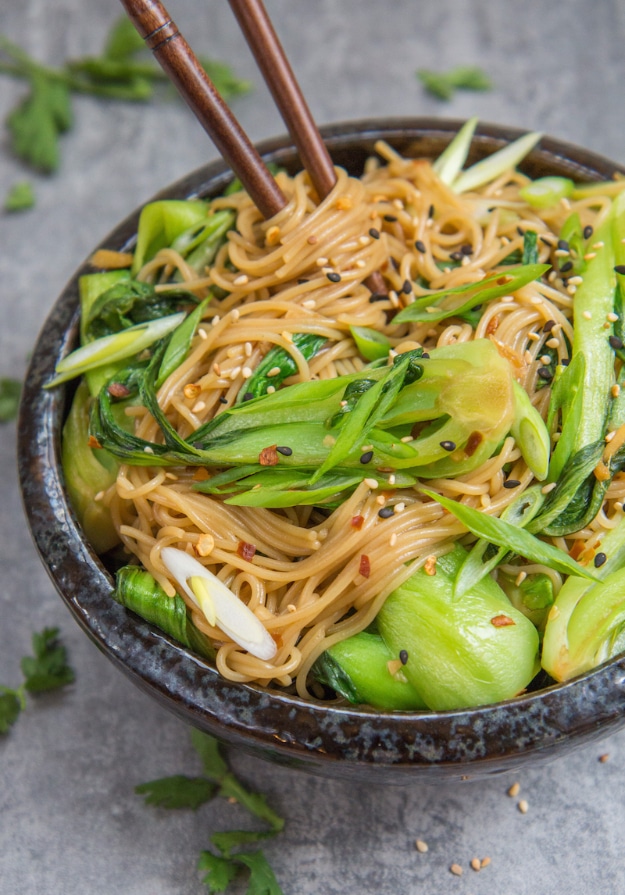 15. Quick Teriyaki Chicken Rice Bowls