Love avocado toast but starting to think maybe you should learn how to make it at home instead of paying $12 or more for someone to mash up an avocado and serve it to you on a slice of toasted bread? Well, I do love my avocado toast from the little restaurant around the corner, but making it at home is easy and cheap, plus it is healthy, one of my favorite go-to snack ideas for a quick and nutritious meal at breakfast, lunch, dinner or snack time.
Of all the avocado recipes I've ever tried, classic simple avocado toast remains at the top of my list. There is just something magical about the combination of textures and flavors. However, recently, I decided to try a few new variations on the classic avocado toast recipe, and now I must say I am conflicted on which one is the best. Depends on what I am craving at any given moment now, as in addition to the tried and true basic avocado toast recipes, I found an awesome spicy version I love to make for brunch on the weekends, a super healthy version with lots of protein via the addition of a hard boiled egg, caprese style tomato mozzarella and balsamic recipe, a loaded bagel that I just have to say "must try immediately" and a creative everything bagel version of avocado toast that has become a morning staple around my house. It is always the right time of day to make avocado toast!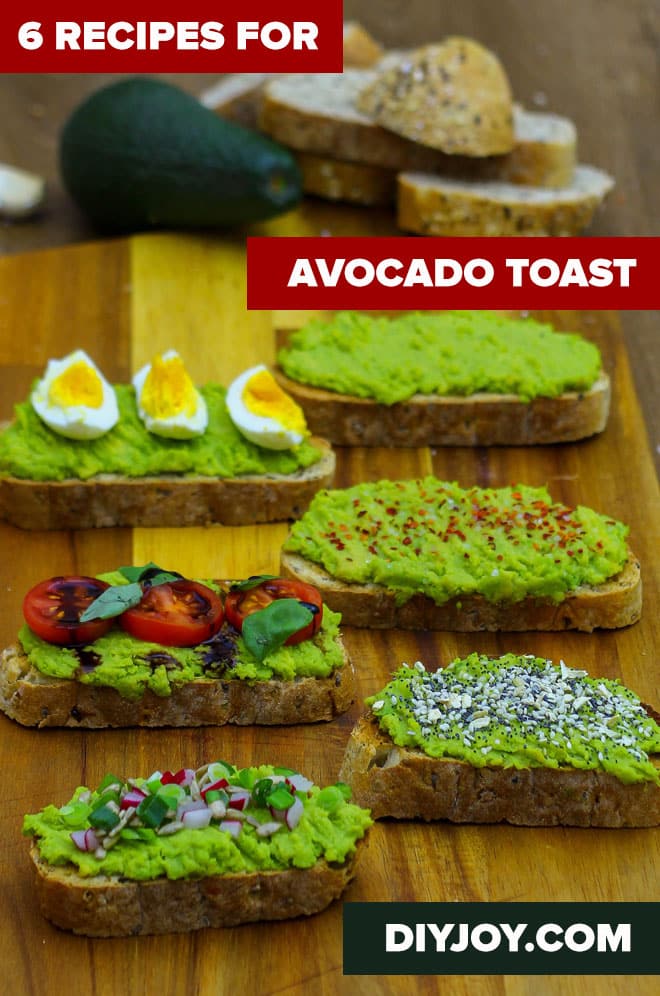 The buttery texture and flavor of avocado balances so well with toasted, crusty fresh bread. If you also love classic avocado toast and want to learn how to make it, we will show you here. There are a few simple tips to learn to make perfect avocado toast every time. Don't stop there, though. You can create various creative variations with your basic avocado toasts by adding just a few more ingredients.
If you need some new lunch or snack ideas, some Instagram worthy appetizers to take to a potluck or dinner party or a healthy alternative to what you've been eating while watching TV, avocado toast 6 ways just may be what you've been looking for. You can substitute the regular bread for gluten free or even low carb keto style bread if you like. Get creative with your add ons and end up with equally delicious results if you like your avocado toast healthy.
How to Make Avocado Toast – Recipe Video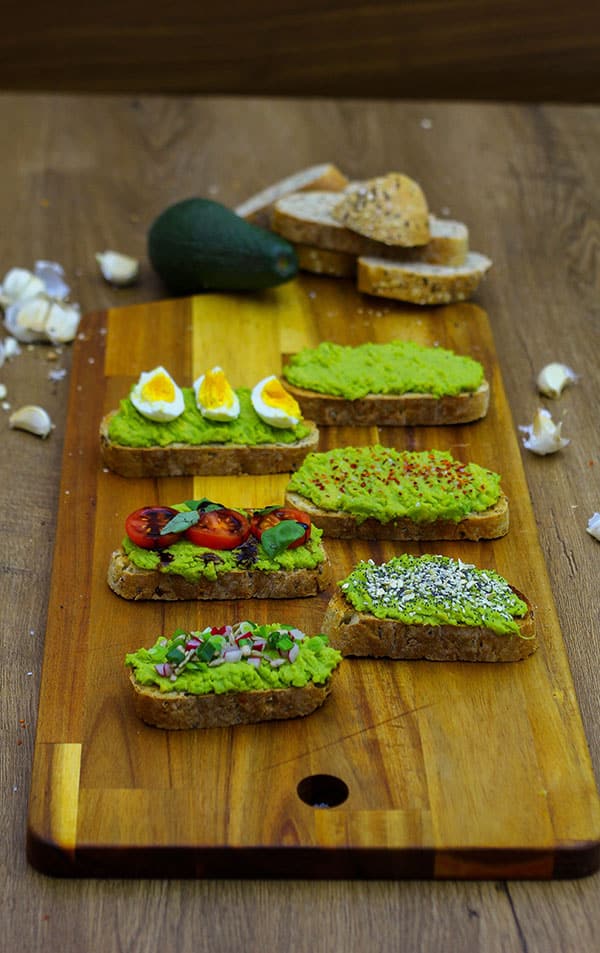 6 cool new ways to make avocado toast. If you've never learned how to make avocado toast at home, now is the time. With simple, easy to prep ingredients, you will have lots of options with these amazing avocado toast recipes.
Classic Avocado Toast Recipe
What is avocado toast, anyway?
Is it really just avocado and toast? If you've ever wondered what the answer to this question is, read on. You are not alone. Avocado toast really is just that, yet it is served in some restaurants like a prized delicacy, or at least it seems so to me. Sure, you can get extra fancy with it and some chefs do quite the stellar job, but making your own homemade avocado toast at home is really very easy, inexpensive and quick, you just need to know a few basics to get best results.
Ingredients for the best avocado toast
Once I learned how easy it was to make avocado toast, I was kicking myself for ever spending money on it at restaurants. Even if you don't know how to cook at all, you can make this recipe, I promise. The secret is getting good bread, I like buying mine from a local bakery, but homemade bread is of course, fantastic, as is low carb, gluten free keto bread if you are trying to go super low carb and high fat in your diet. No matter which bread you choose, make sure you cut a good size chunk or slice of it and toast it until it is golden. You can also now add butter to the bread if you like, which sounds super weird to some since you are adding more fat to what is about to be topped with avocado, but trust me, you will not regret trying this with a big smear of Kerry Gold or your favorite butter. Next, I highly recommend you then swipe the bread with a fresh garlic clove to add some depth to the flavor of your homemade avocado toast. Minced garlic, applied lightly will also work, but I don't personally recommend using garlic salt or powder here, the best flavor comes from non-powdered garlic 😉 and you will not find any in my kitchen…
How to Choose the Best Avocadoes
You also need good avocadoes, which if time permits, I guarantee by purchasing the firm, not quite ripe avocados at the grocery store, before they have a chance to get beat up by all the other shoppers trying to squeeze them to see which ones are ripe. Wait a day or two and you will be glad you went this route. I never end up with bruised avocados when I follow this method.
Variations on Classic Homemade Avocado Toast
First, master the basics of making avocado toast, then get creative with our five recipe variations. Now that I've found all these, I love making all six and taking a tray over to a friend's house and even to dinner parties when I am in charge of the hors d'oeuvres and need a quick and healthy appetizer idea.
Avocado Toast Recipe With Egg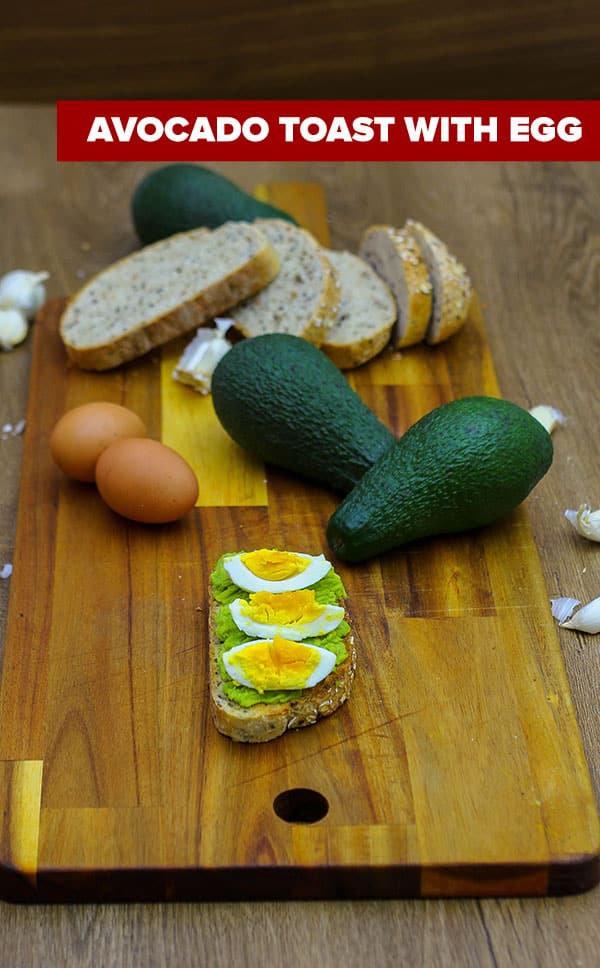 Go beyond the classic avocado toast recipe and add a sliced, hard-boiled egg to your toast for a high protein, healthy and filling breakfast to start your day out right. Watch the recipe tutorial video to see how easy it is to make this one. I was ordering this for take out at a restaurant, but now that I see how easy it is to make at home, no thank you to paying over $10 for something so simple and delicious when it is homemade.
Everything Bagel Avocado Toast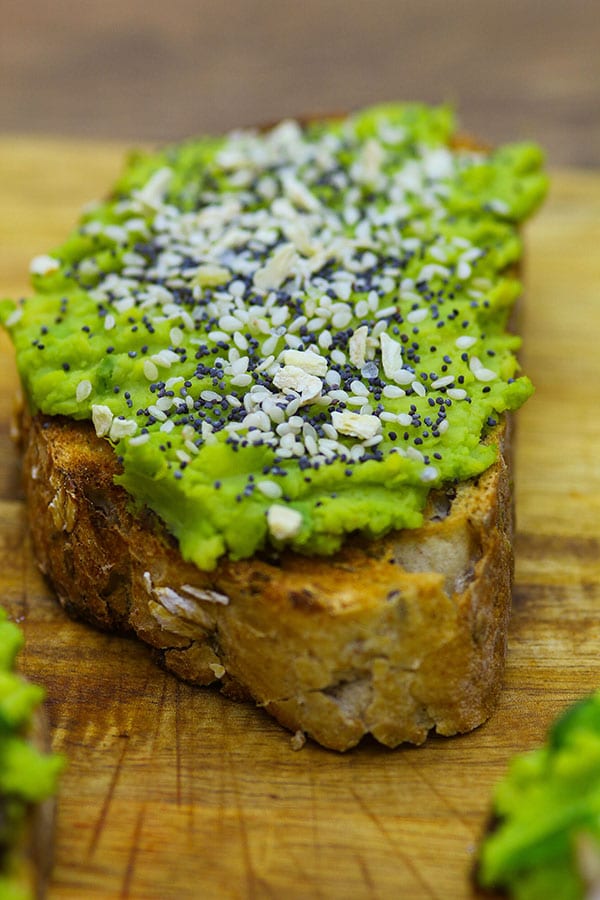 Trying to cut back on carbs but love bagels? We make our everything bagel avocado toast with low carb keto bread for a high fat, low carbohydrate snack or take to work lunch. The sesame seeds combined with the poppy seeds on top of fresh, mashed avocado are simply a divine combination.
Loaded Avocado Toast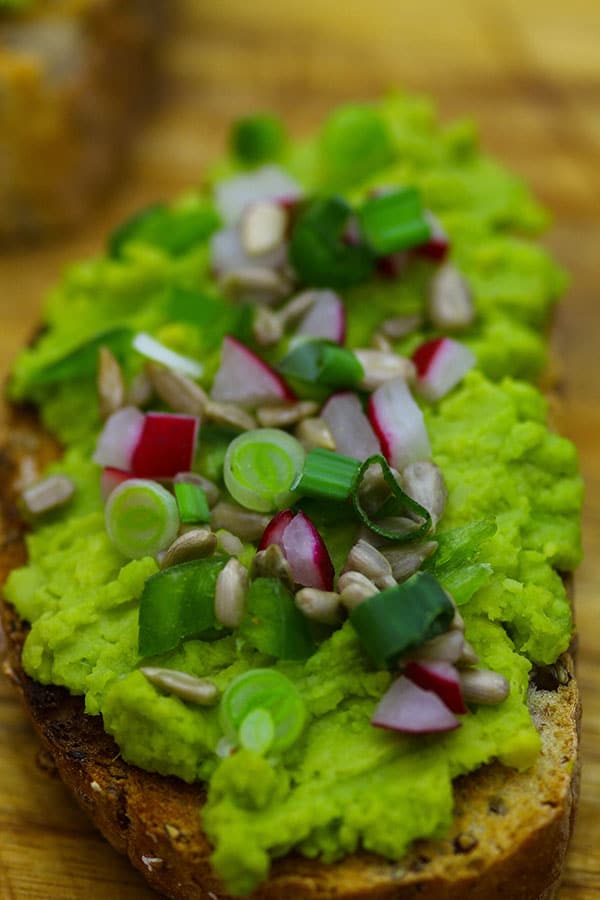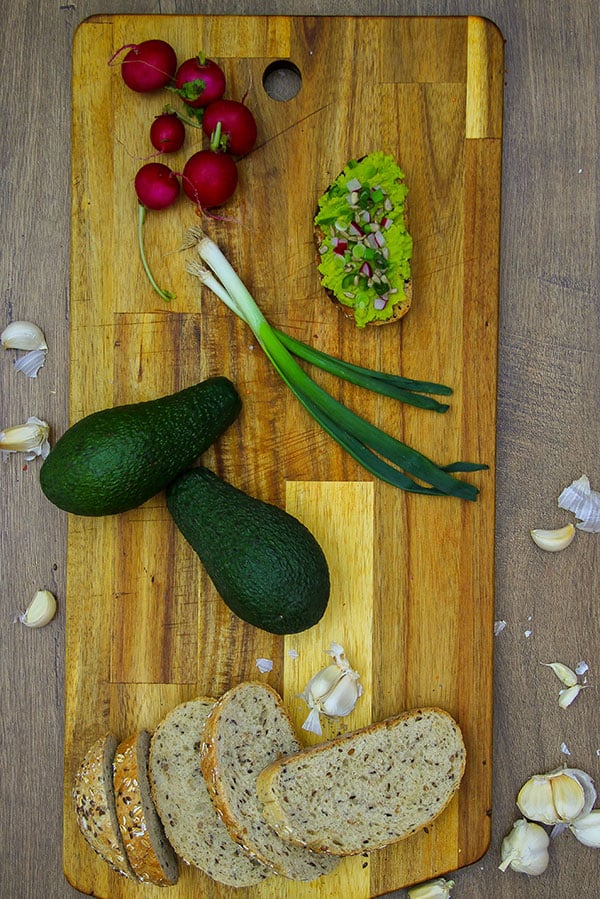 Caprese Style Tomato Basil and Balsamic Avocado Toast