Do you love avocado as much as I do? Probably not, because this year, I am officially obsessed with all things avocado. Always a favorite treat of mine, avocados have the best texture and taste of just about any food I've ever eaten. When I discovered how healthy avocado oils and butters are, I instantly added avocado to my daily meals. Soon, though, I ran out of recipe ideas. Having seen a ton of cool and creative options at some of my favorite restaurants, I went searching for some really good avocado recipes I could make at home. Did I ever find some good ones, too! From lunches and quick snacks to keto friendly breakfasts to mouth-watering dinner dishes, these 34 avocado recipes are sure to be added to that special file of recipe favorites you keep.
Best Avocado Recipes
1. Avocado Bruschetta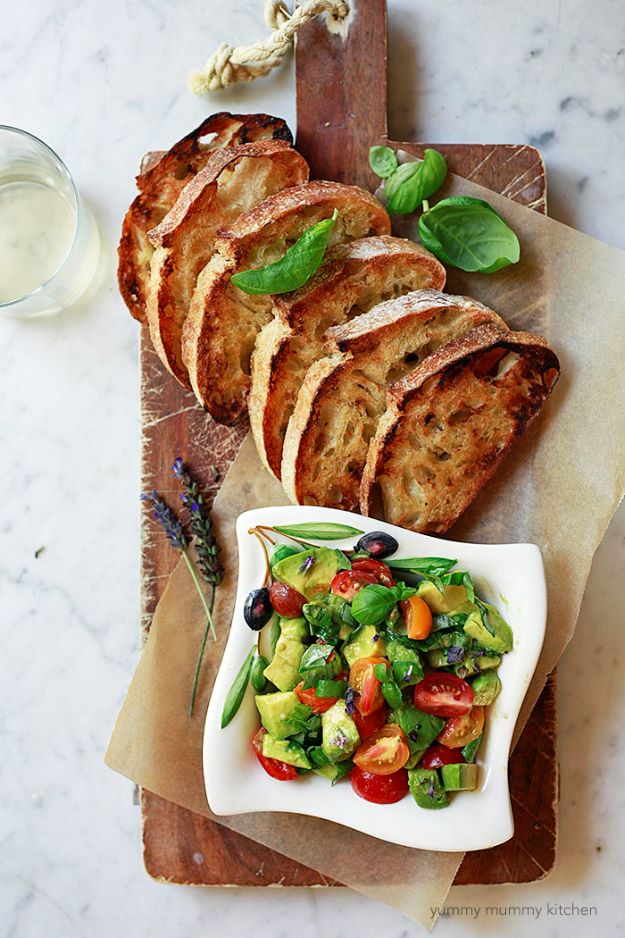 Low Carb Avocado Chips Recipe
Learn how to make these low carb, keto friendly but delicious for everyone chips from avocados.
2. Jalapeño Popper Avocado Toast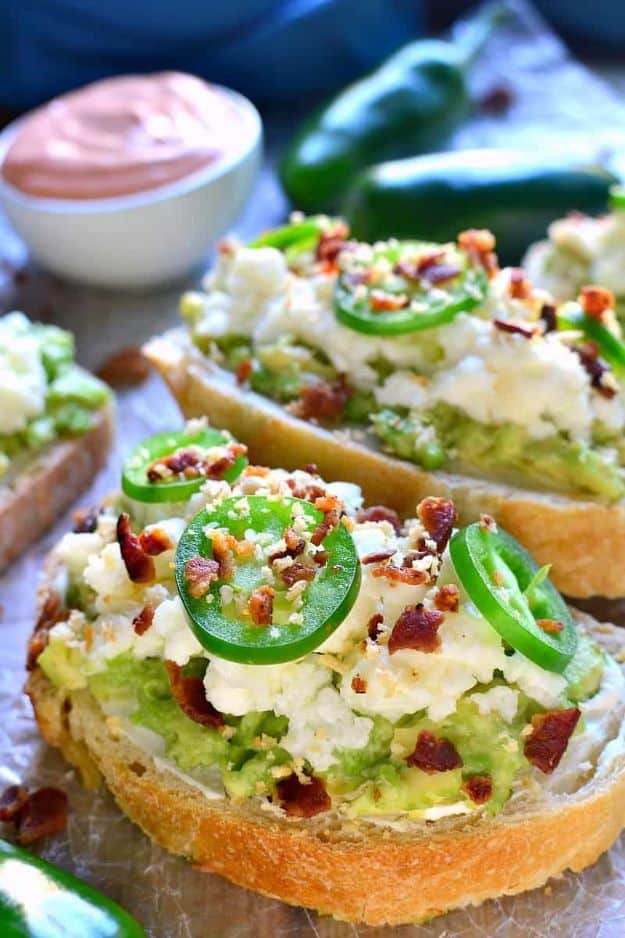 What a fun twist to my all time favorite snack – jalapeño poppers! Combine two classics in one delicious dish with this Jalapeño Popper Avocado Toast from Lemon Tree Dwelling.
3. Chicken Taco Avocados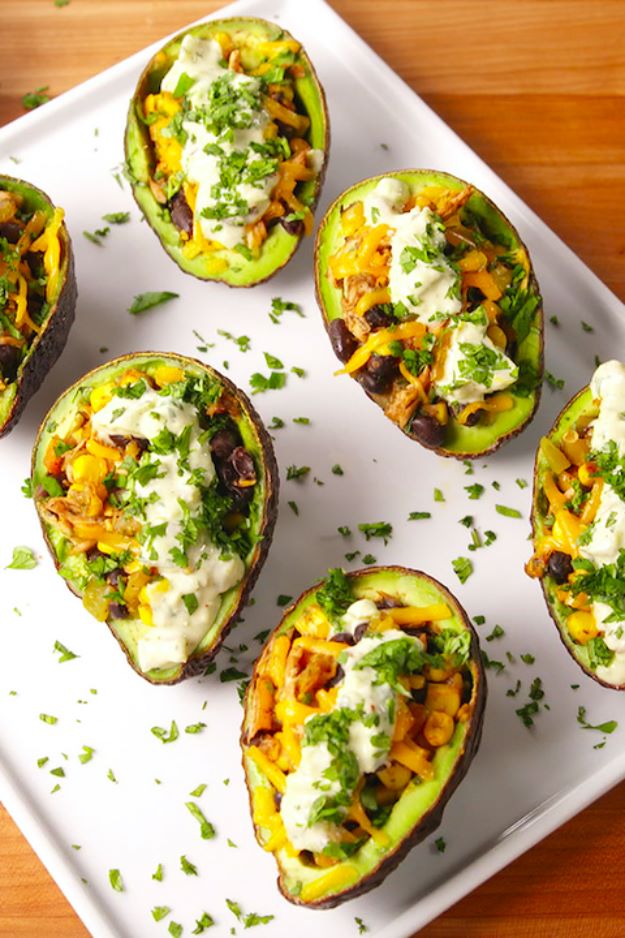 These Chicken Taco Avocados are the low-carb lunch that tastes like a fiesta. Ready in about 20 mins, this tasty recipe is sure to be a family favorite. Give it a try and I'm sure they are going to be a regular on the meal plan.
4. Salmon, Green Beans, and Avocado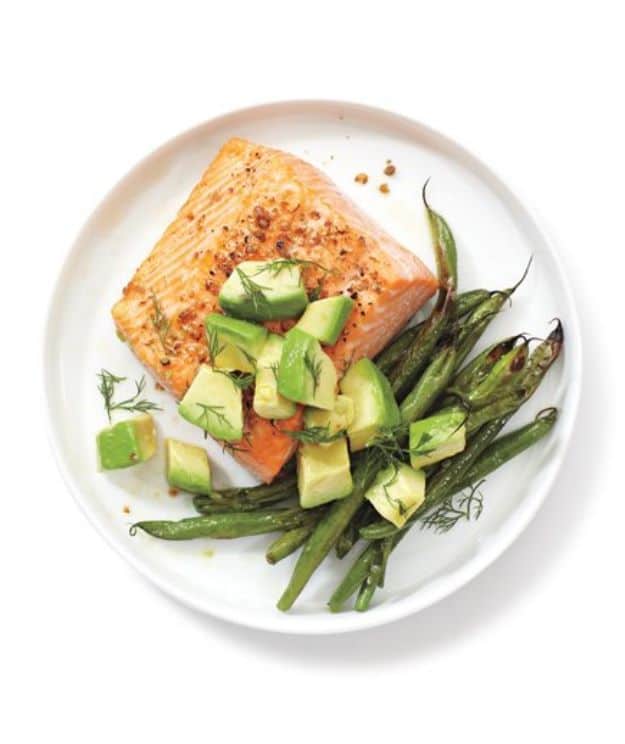 What a deliciously simple recipe! Super quick to prepare and loaded with tons of flavor, this healthy Salmon, Green Beans, and Avocado can be the perfect way to start your day. So, what are you waiting for? Go on and give it a whirl!
5. Avocado, Bacon And Eggs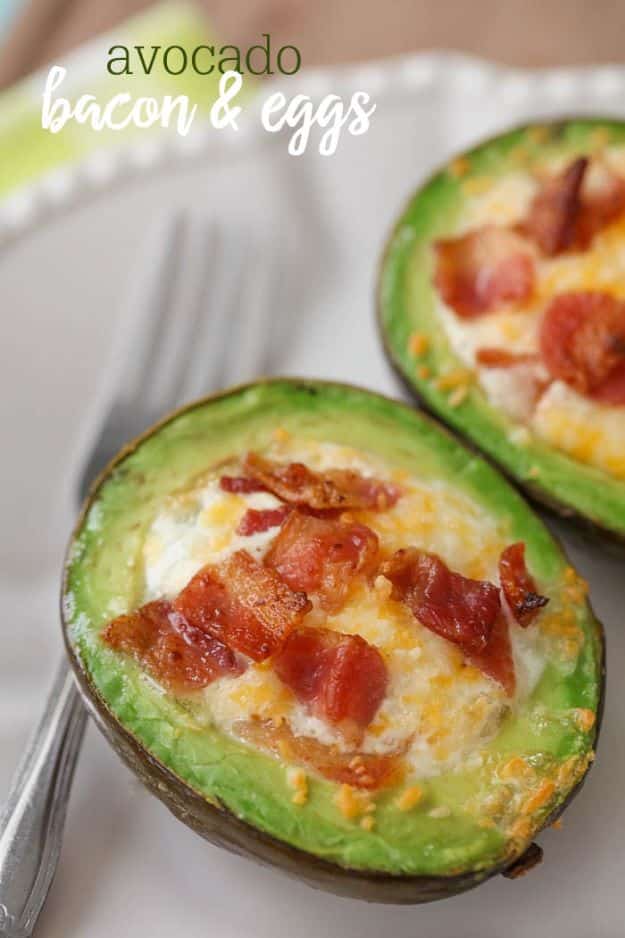 Topped with all those bacon and cheesy goodness, this Avocado, Bacon And Eggs recipe from Lil' Luna is super simple to make, it'll only take you less than 20 minutes to whip this up. Everything is so much better with bacon, ain't it?
Quick Cucumber, Avocado and Tomato Salad Recipe
6. Creamy Avocado Egg Salad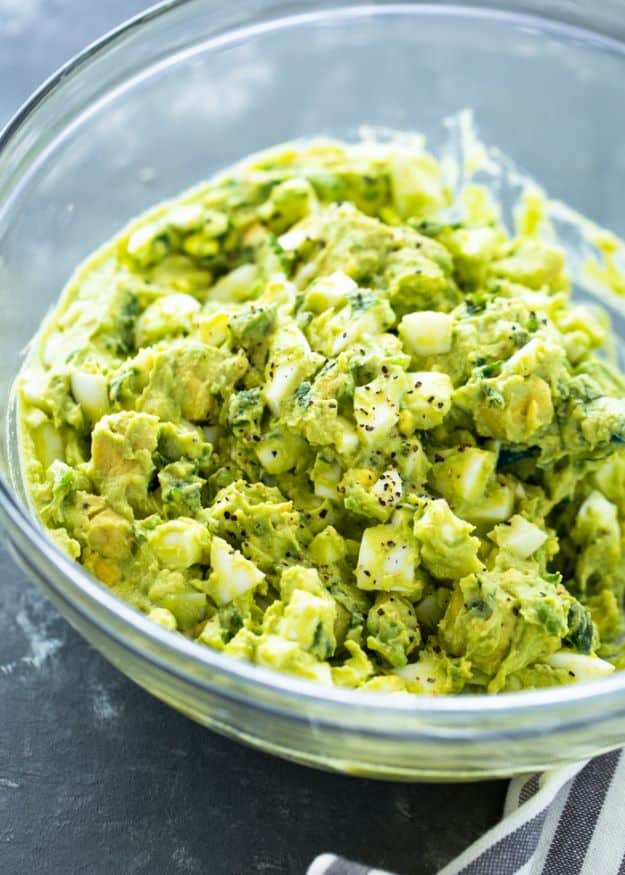 Avocado Egg Salad is a delicious twist on a traditional egg salad with the addition of rich creamy avocado. It's so creamy, naturally low carb, and quick to make! The avocado adds amazing flavor to this healthy and nutritious salad.
7. No Churn Avocado Ice Cream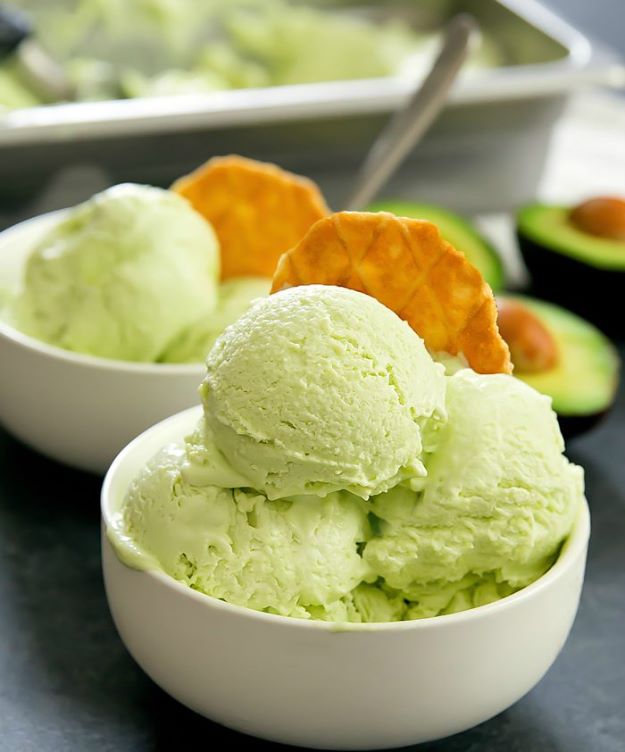 Avocado Ice Cream is creamy, delicious and the perfect treat for hot summer days. It's so easy to make, no ice cream maker needed! And the best part? It's just 3 ingredients and egg-less! You can also freeze them in pint containers. Over-all, a very cool dessert.
8. BLT Guacamole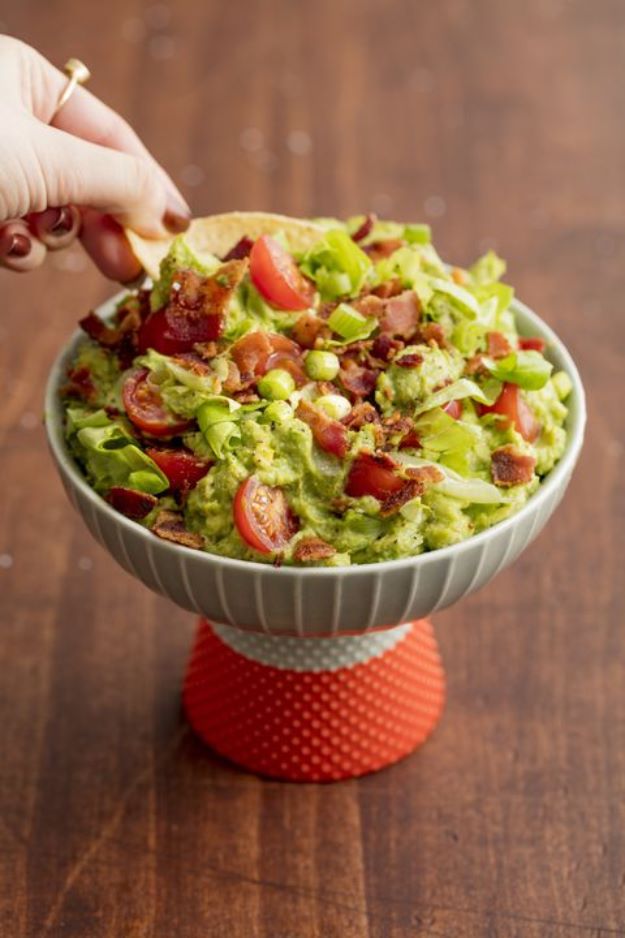 If you're looking for a perfect guacamole recipe, look no further! Delish got you covered with this awesome BLT Guacamole recipe. Packed with serious avocado goodness, this dip will be the star of the party for sure.
9. Avocado Fries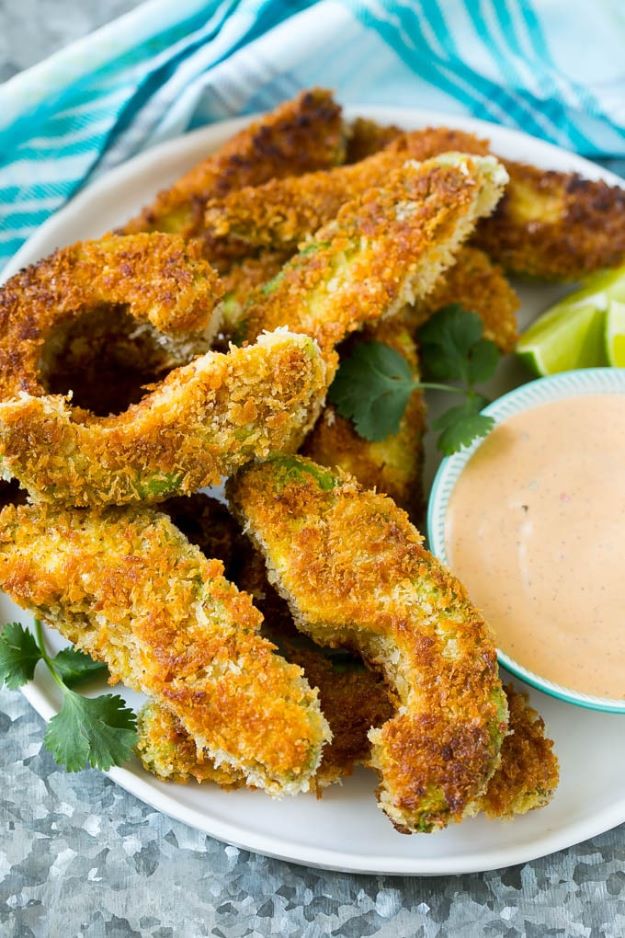 Crispy baked avocado fries coated with panko breadcrumbs and served with a dipping sauce, this healthy snack is perfect for all weight-watchers. And if you're truly an avocado fan, you must try these crispy avocado fries. This is the ultimate appetizer for all avocado lovers!
10. Crispy Chicken and Avocado Burrito Wraps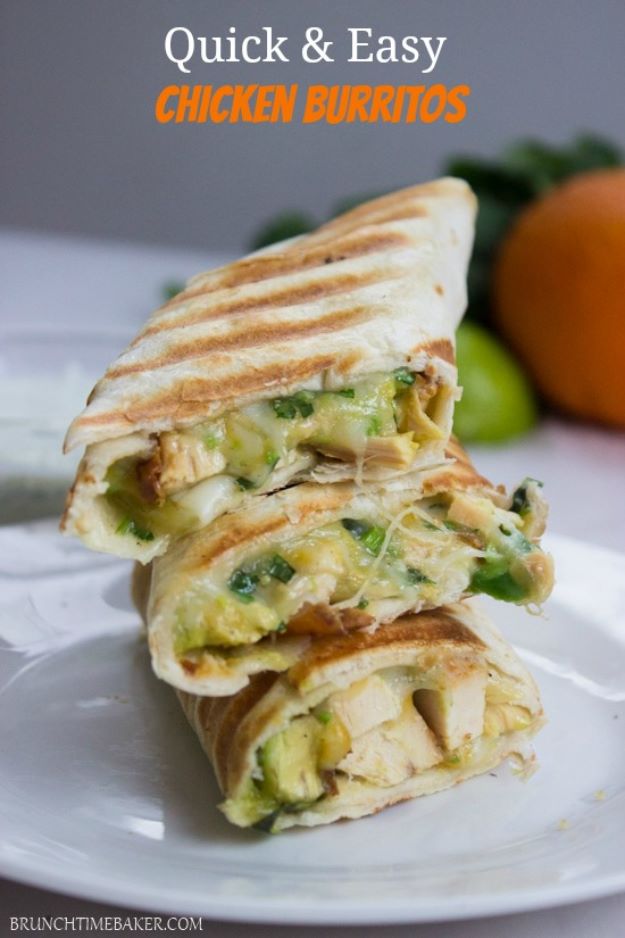 Whenever I'm in the mood for junk food, I usually reach for a burrito. There's just something so satisfying about a crunchy tortilla wrapped around that cheesy filling. Adding avocado in the mix is surely a fun twist to this favorite of mine.
11. Avocado Shrimp Burgers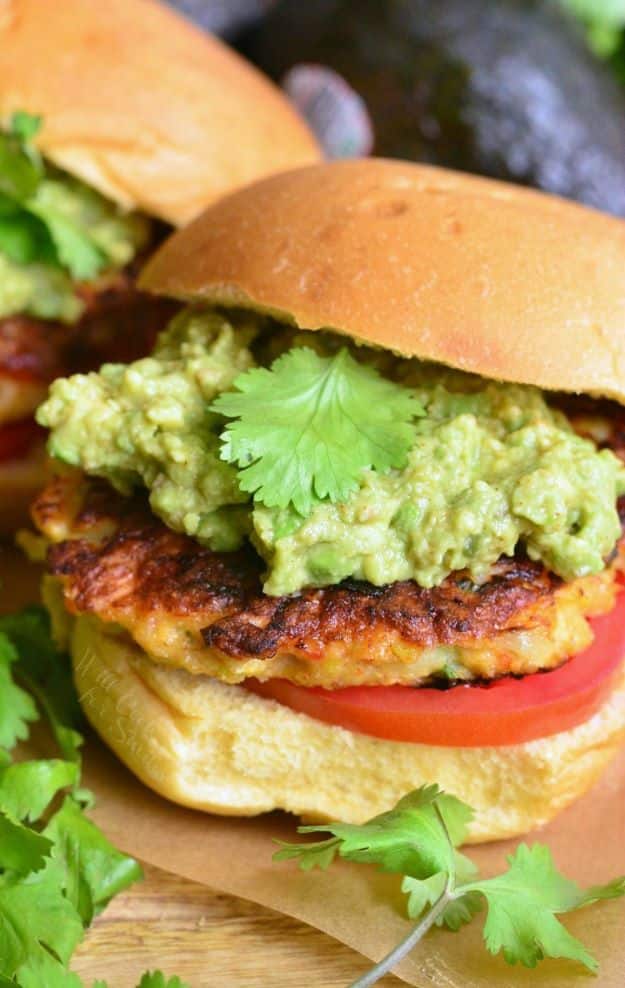 12. Avocado Key Lime Pie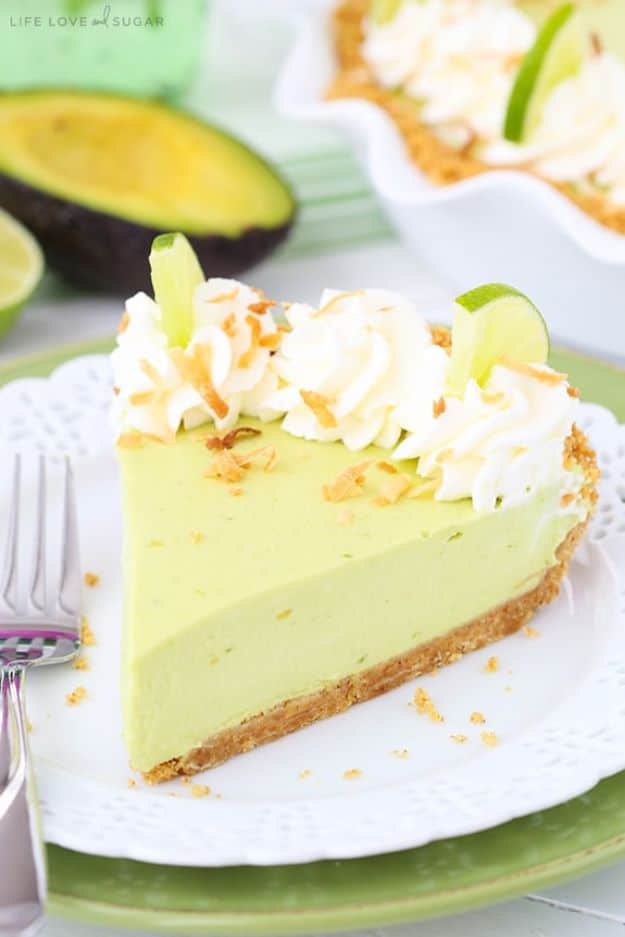 13. Shrimp Avocado Tomato Salad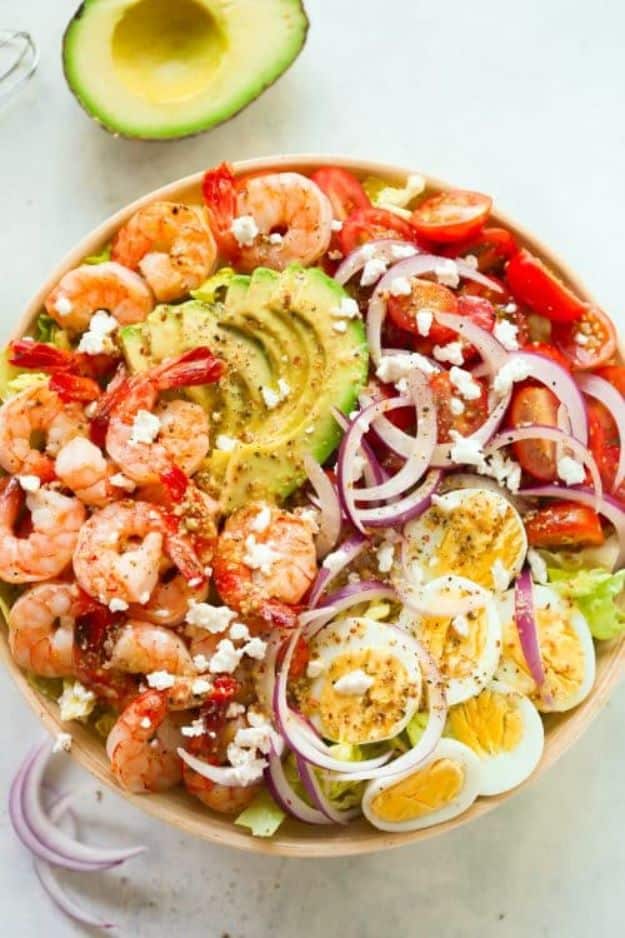 14. Caprese Stuffed Avocado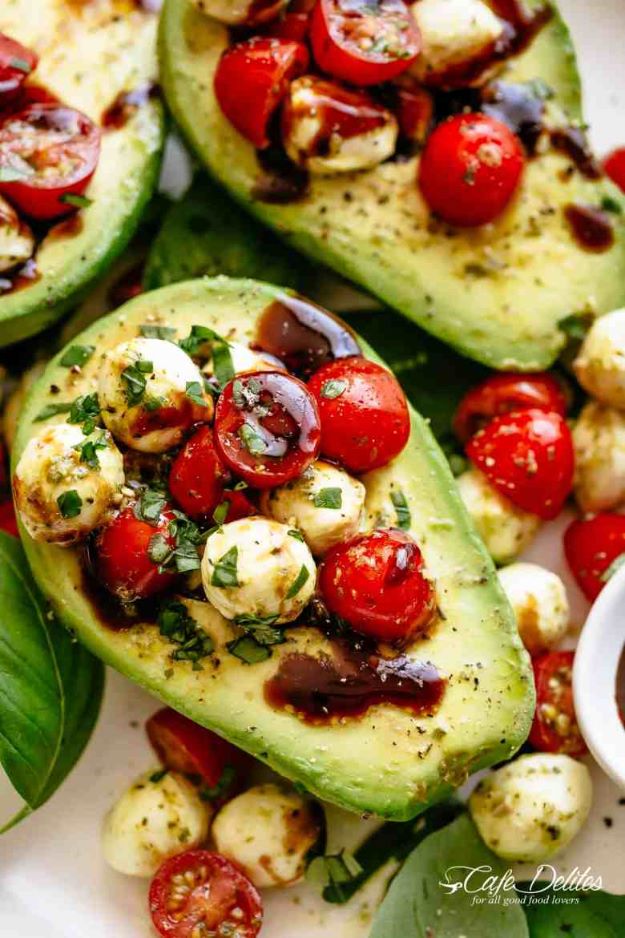 15. Tofu Steaks With Avocado Chimichurri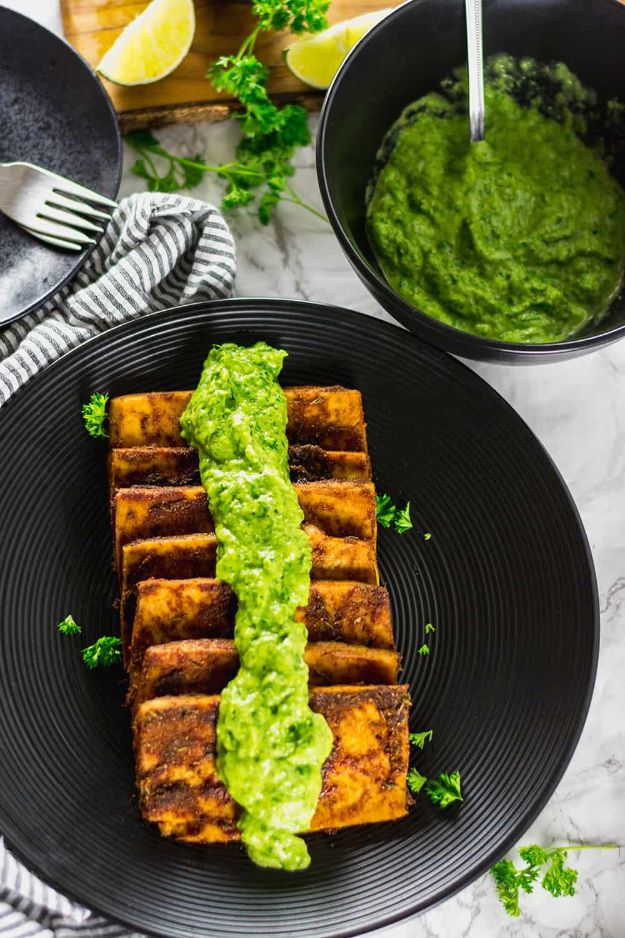 16. Avocado Feta Dip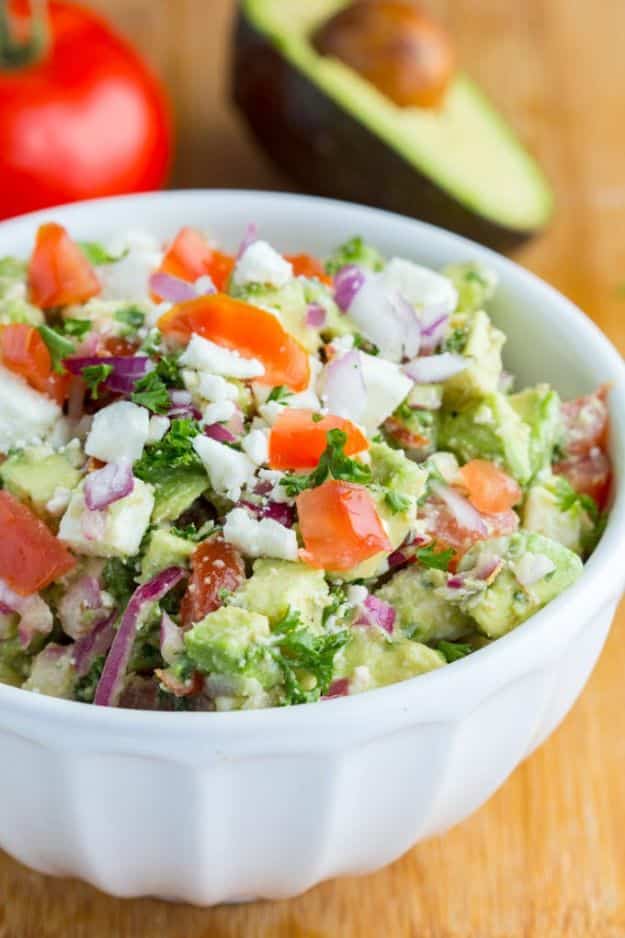 17. Mango Black Bean and Avocado Quinoa Salad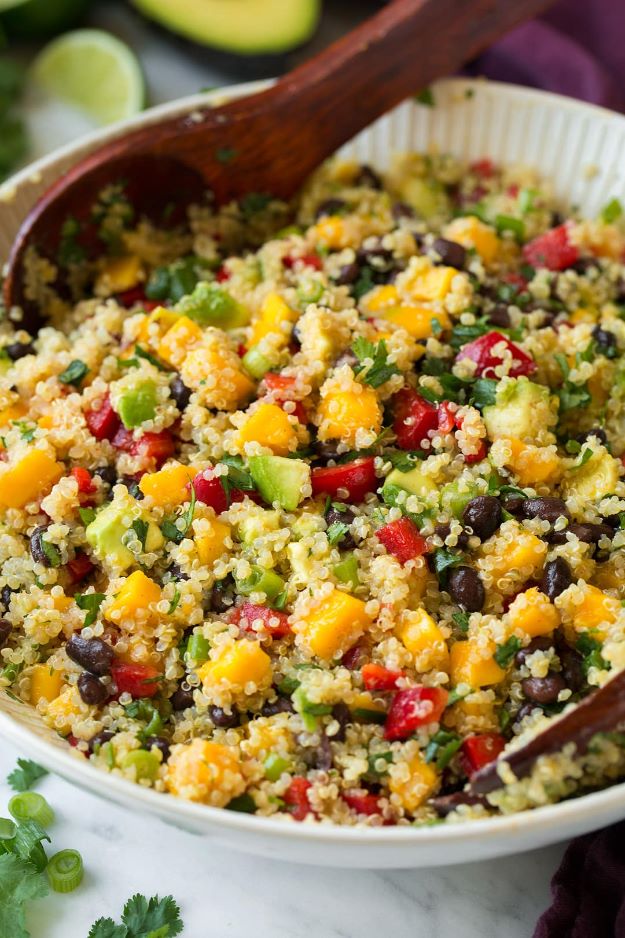 18. Keto Creamy Avocado Pasta With Shirataki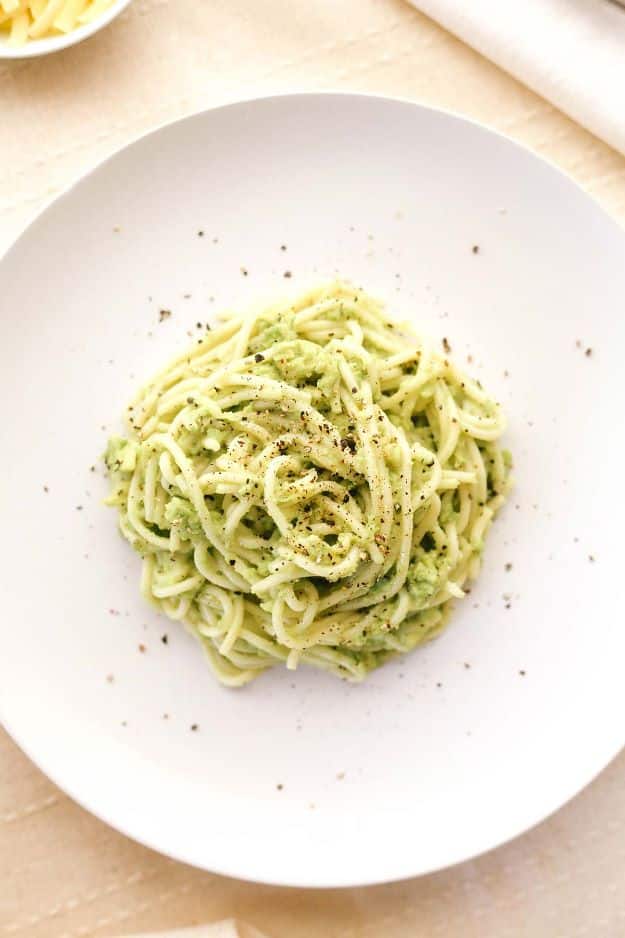 19. Avocado Chicken Salad Lettuce Wraps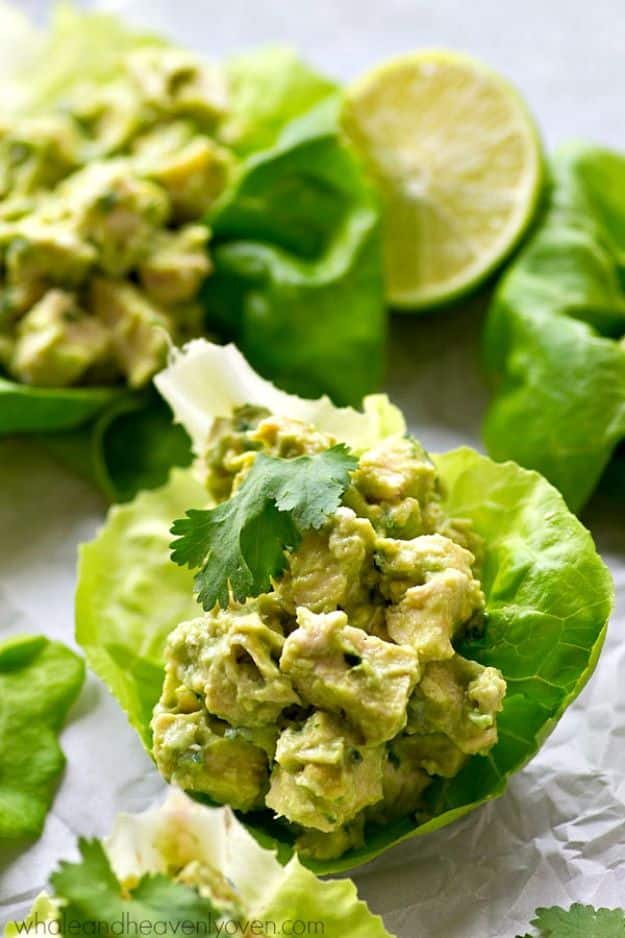 20. Avocado Tzatziki Sauce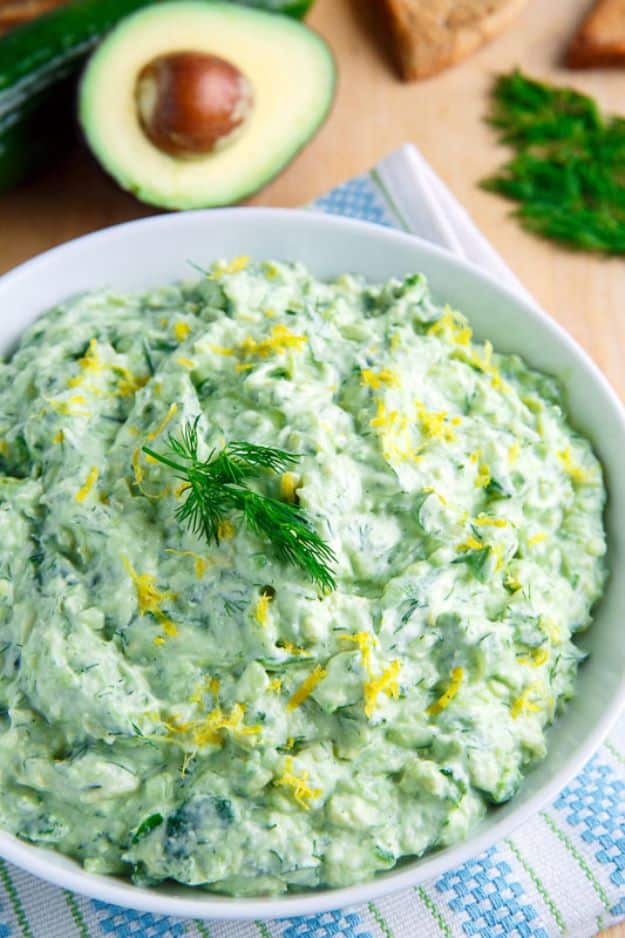 21. Chocolate Avocado Brownies

22. Bacon Wrapped Shrimp Appetizer With Avocado On Garlic Toast
23. Mango Avocado Pasta Salad with Cilantro Lime Dressing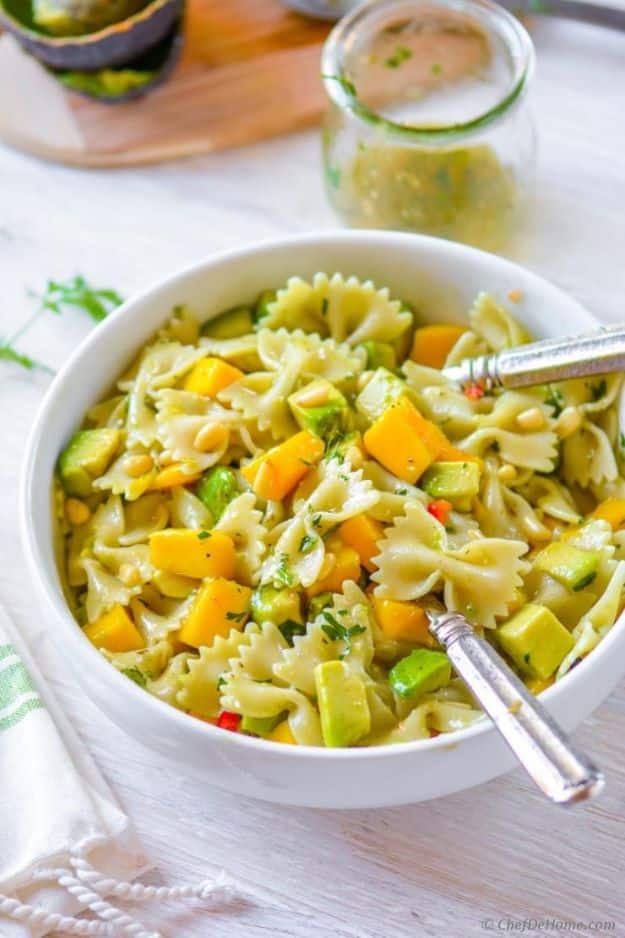 24. Chocolate Avocado Banana Bread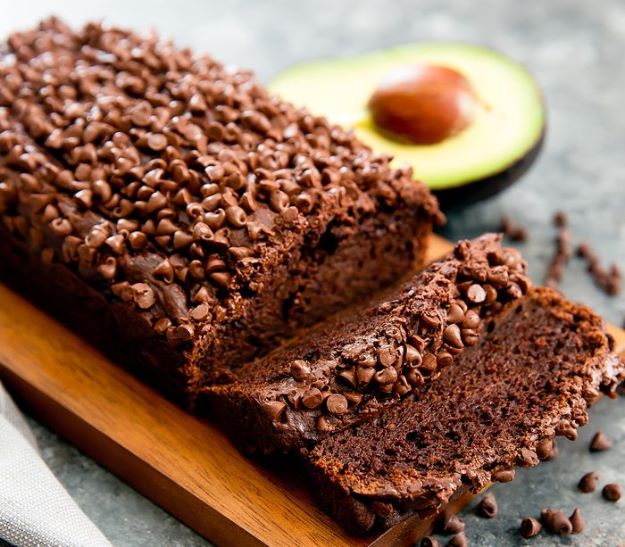 25. Paleo Tuna Avocado Boats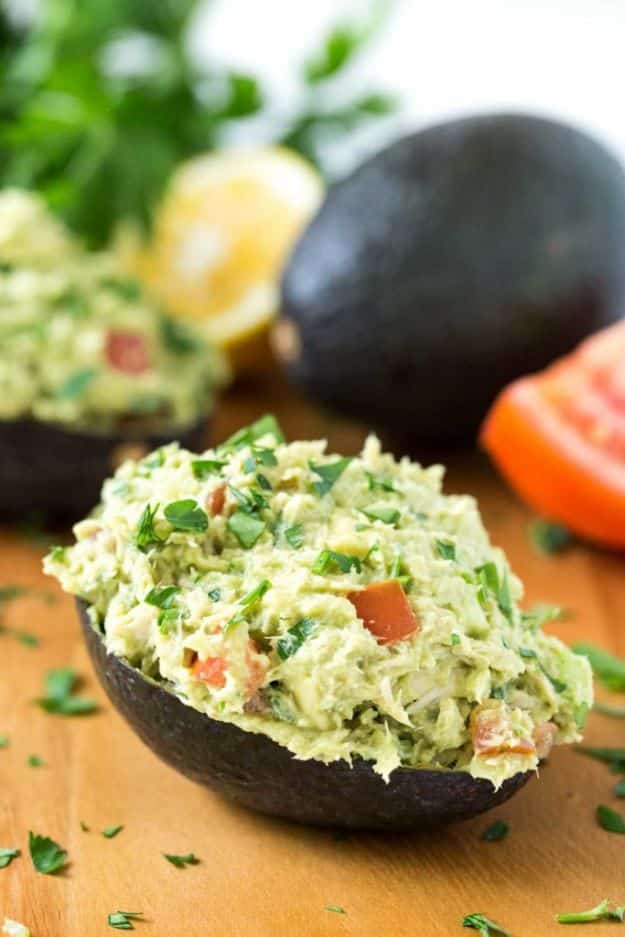 26. Avocado Quesadillas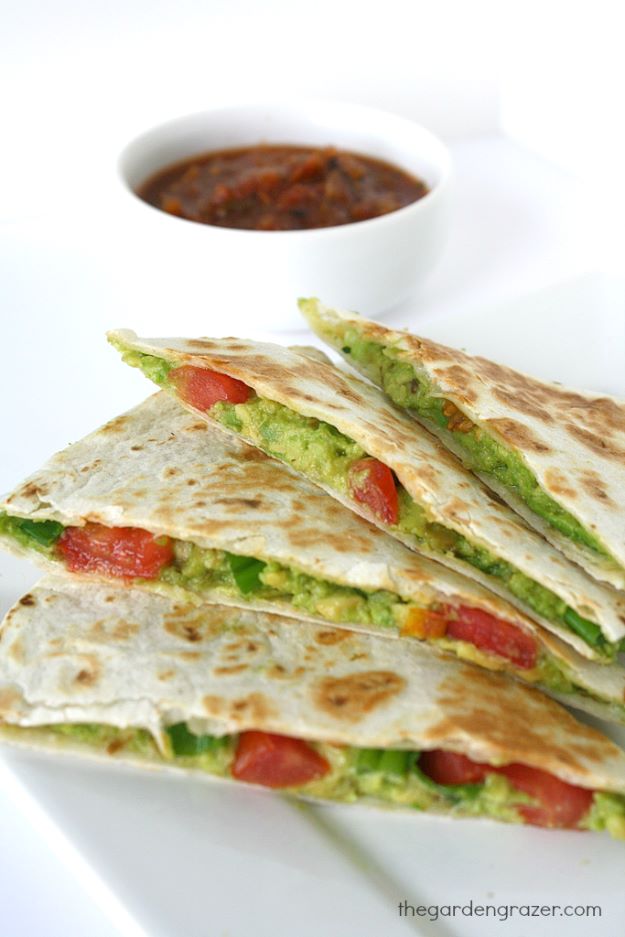 27. Breakfast Stuffed Avocado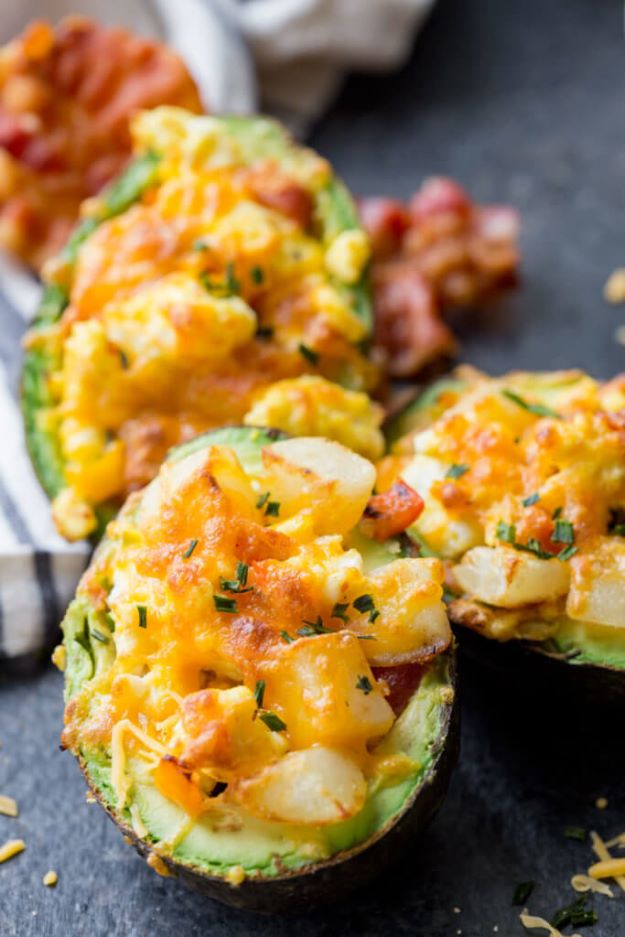 28. Avocado Salmon Rice Bowl
29. Avocado Carbonara

30. Avocado Chicken Meatballs in Spicy Tomato Sauce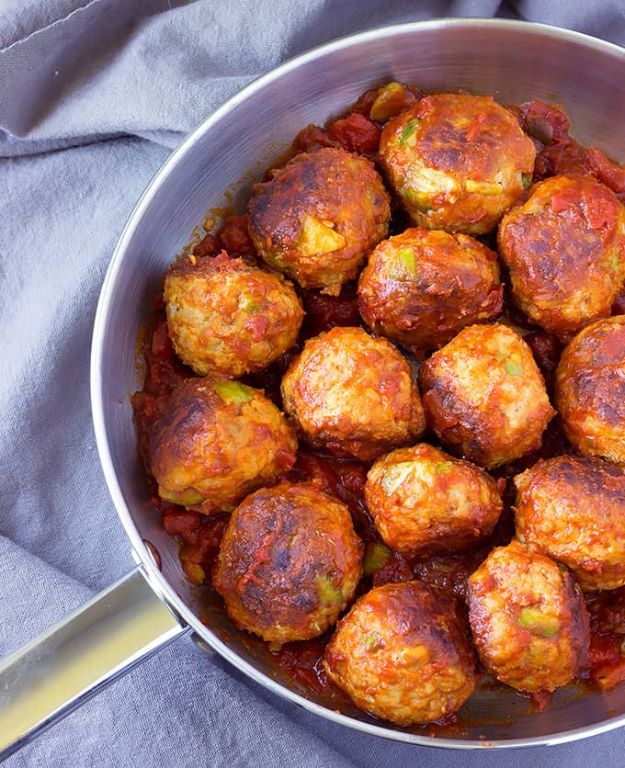 31. Easy Avocado Bacon Egg Rolls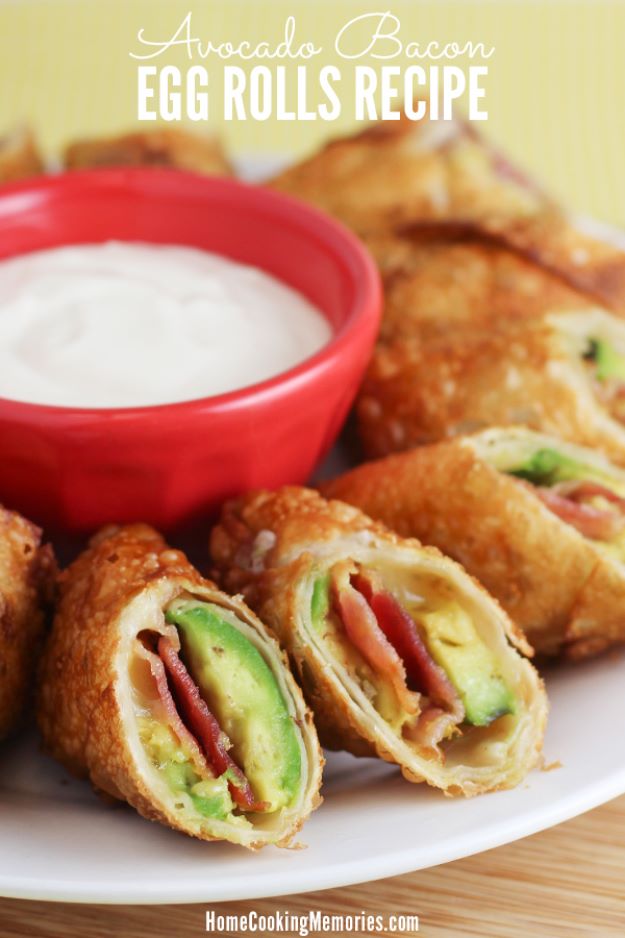 32. Coconut-Lime Avocado Muffins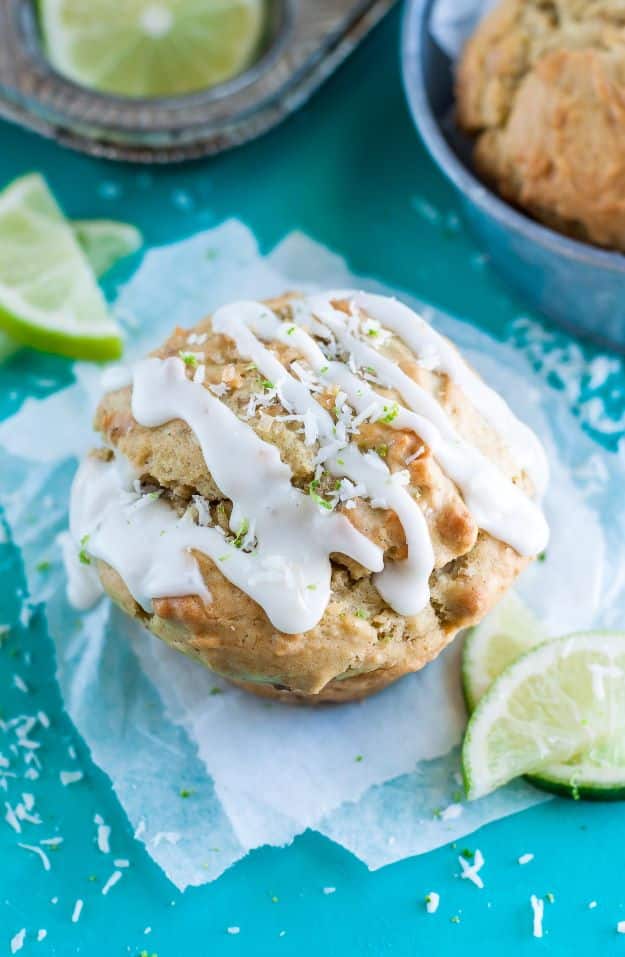 33. Zucchini Noodles With Creamy Avocado Pesto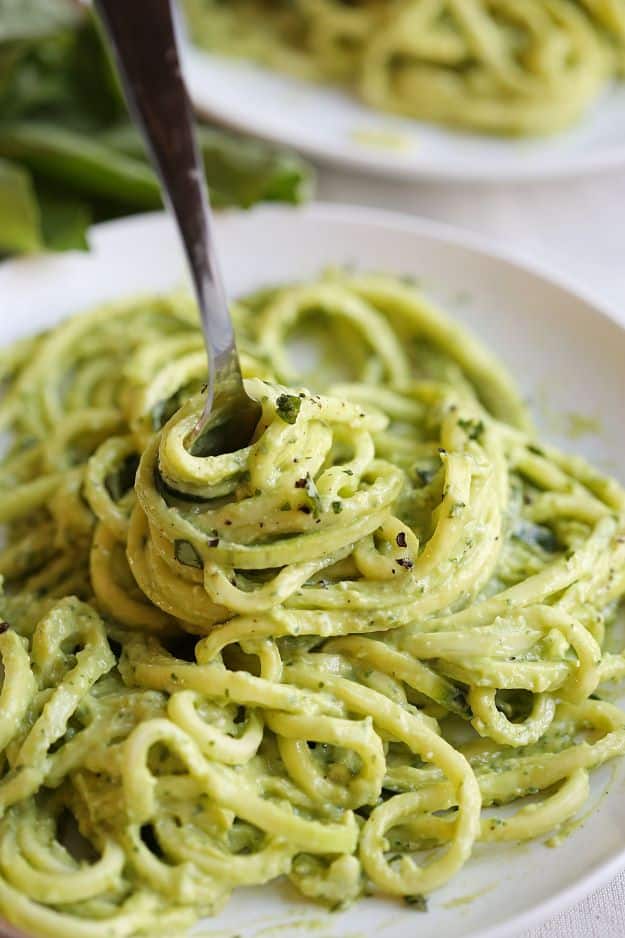 34. Vanilla & Honey Avocado Pudding