Looking to prep meals for the week, easy ideas you can make and even freeze ahead? When it comes to cooking every night, I love having home cooked meals and saving money while not eating out, but the logistics of said goal often have me "calling Uncle" by Wednesday and ordering takeout. I went looking to some of my favorite food bloggers for the best meal prep recipes and ideas for planning meals a week at a time. Now, every Saturday, I go to look at my recipe lists, choosing my favorite for the week. I make my grocery shopping list as I go, so by Sunday I can go shopping in the morning and cook all evening for the week. Prep, rather. Sunday evenings have become one of my favorite times of the week, actually. My boyfriend and I love getting everything ready together so we have great meals when we come home from work every night. If you are looking for some cool and easy meal prep ideas, try these 34 foods. From bowls to bentos to casseroles, you are sure to love these one dish wonders
1. Vegan Salad Meal Prep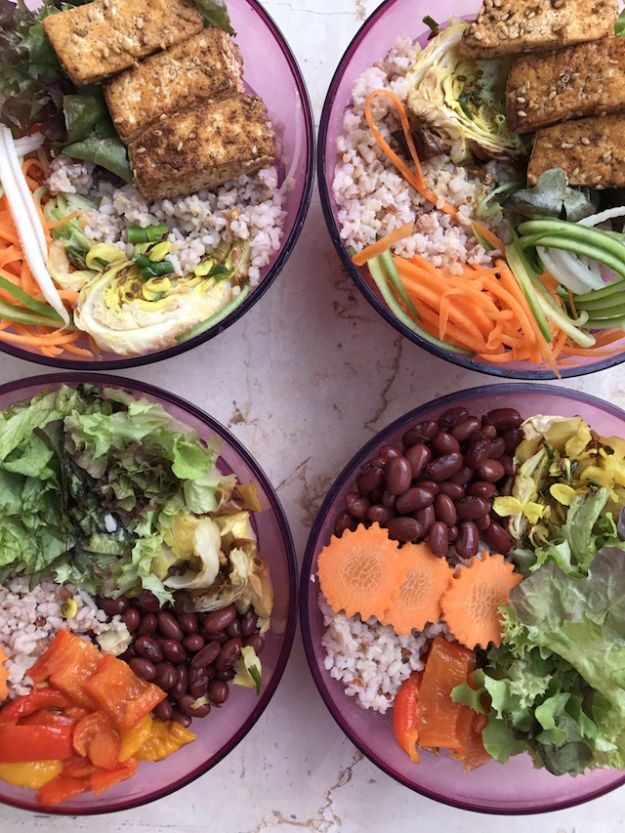 2. Spicy Chicken and Sweet Potato Meal Prep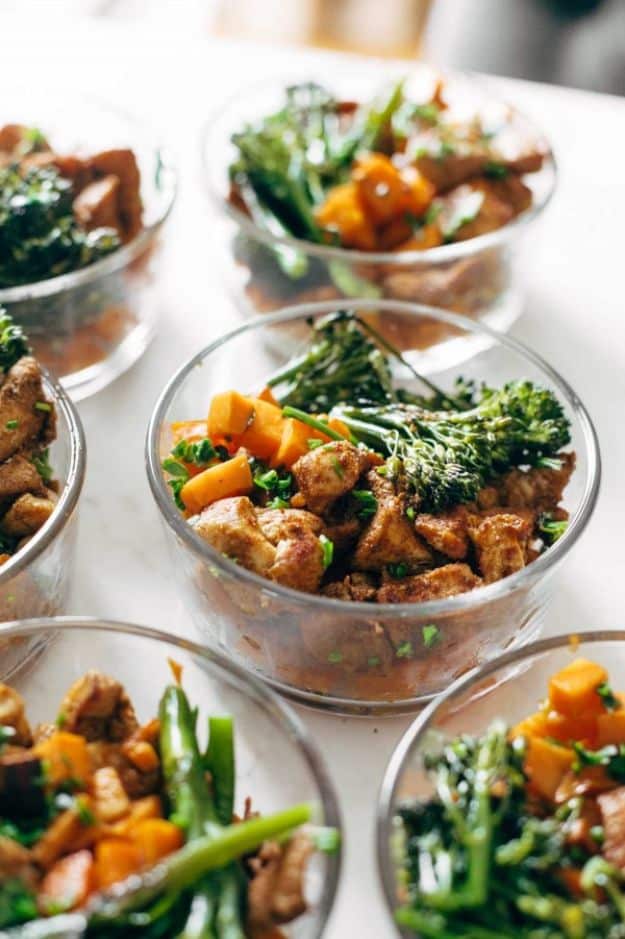 For easy healthy chicken recipes, it does not get much better than this simple spicy chicken and veggie dish. Healthy and quick to make, this is my favorite new Monday night dinner.
3. One Pan Healthy Italian Sausage Veggies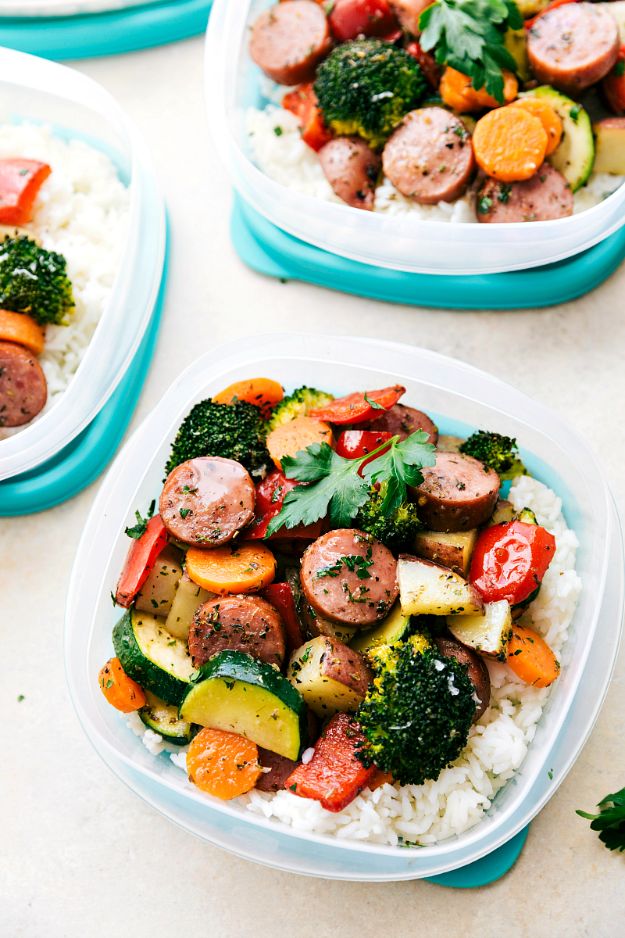 Make meal prep easy with this one pan sausage, veggie and rice recipe. I love taking this to lunch at work, as salads and other super light foods leave me feeling hangry by about 4pm. My coworkers probably love it when I bring this, too! For an easy healthy dish that will actually fill you up, this rice recipe idea is a winner.
4. Caribbean Jerk Shrimp with Cauliflower Rice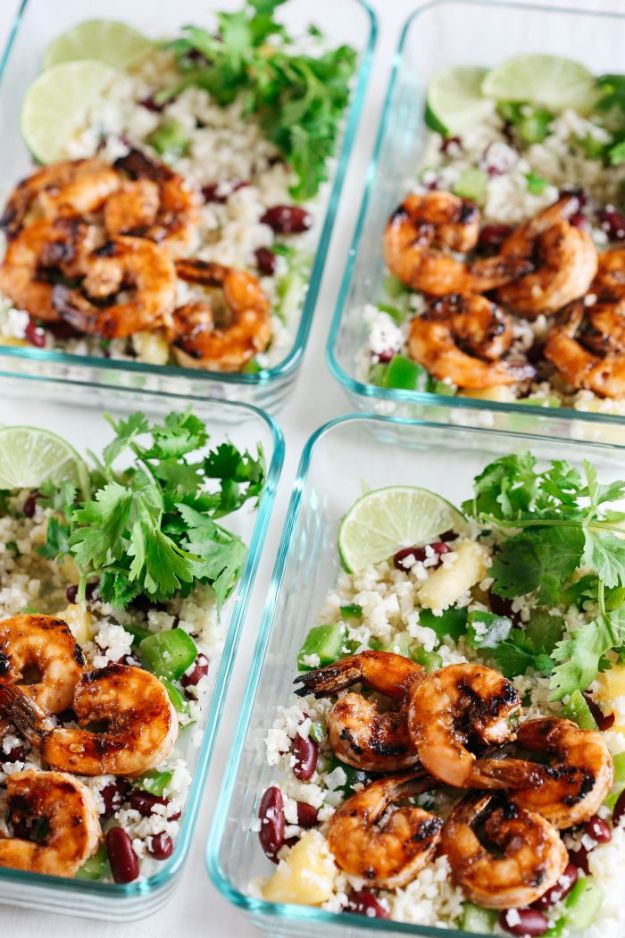 5. Honey Sriracha Glazed Meatballs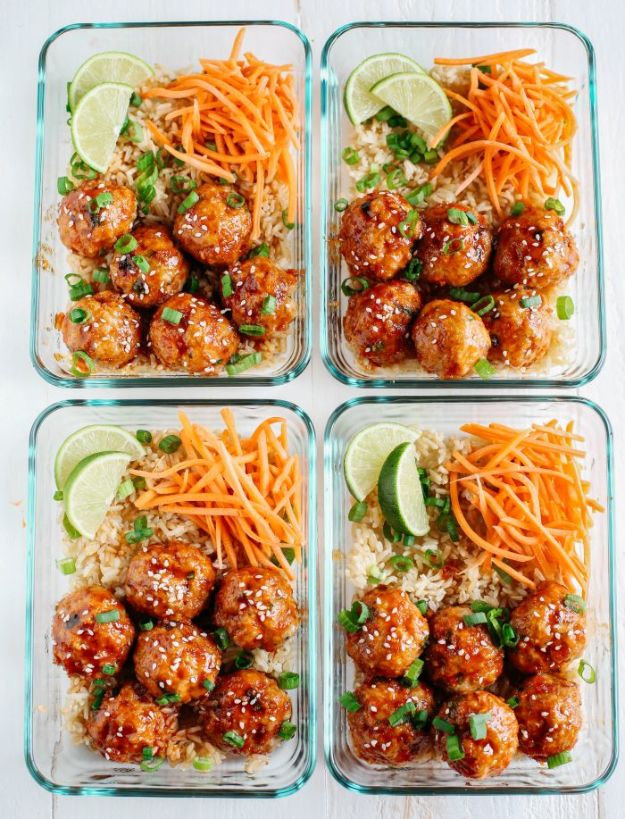 6. Spicy Chicken Meal Prep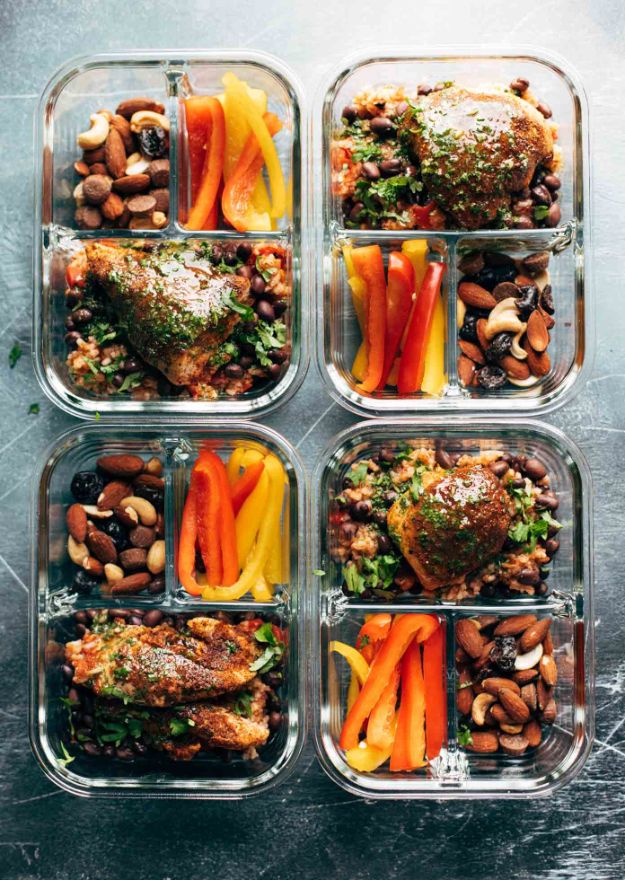 7. Meal Prep Carnitas Burrito Bowls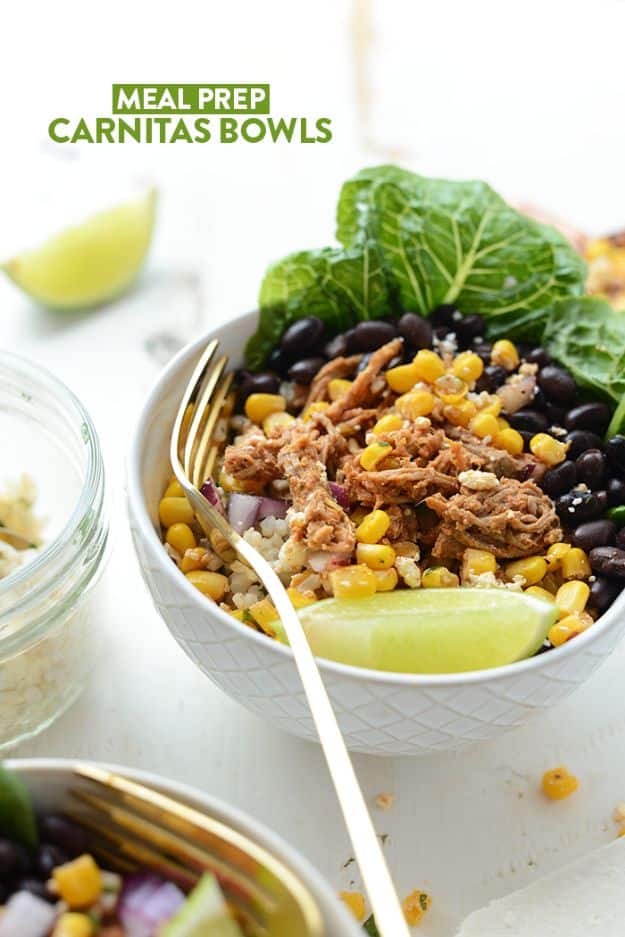 8. Healthy Roasted Chicken and Veggies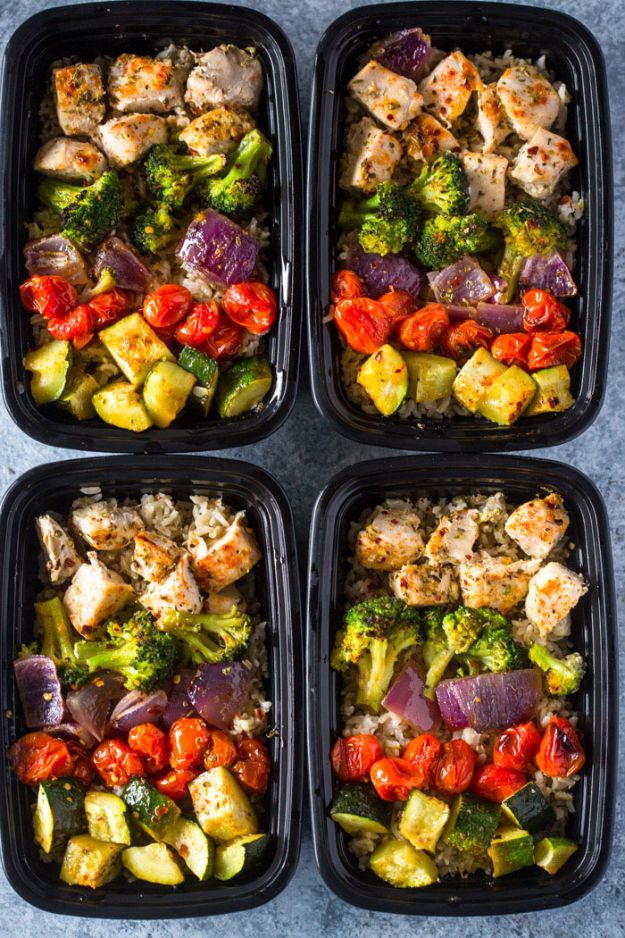 9. Cheesy Broccoli, Chicken and Rice Bowls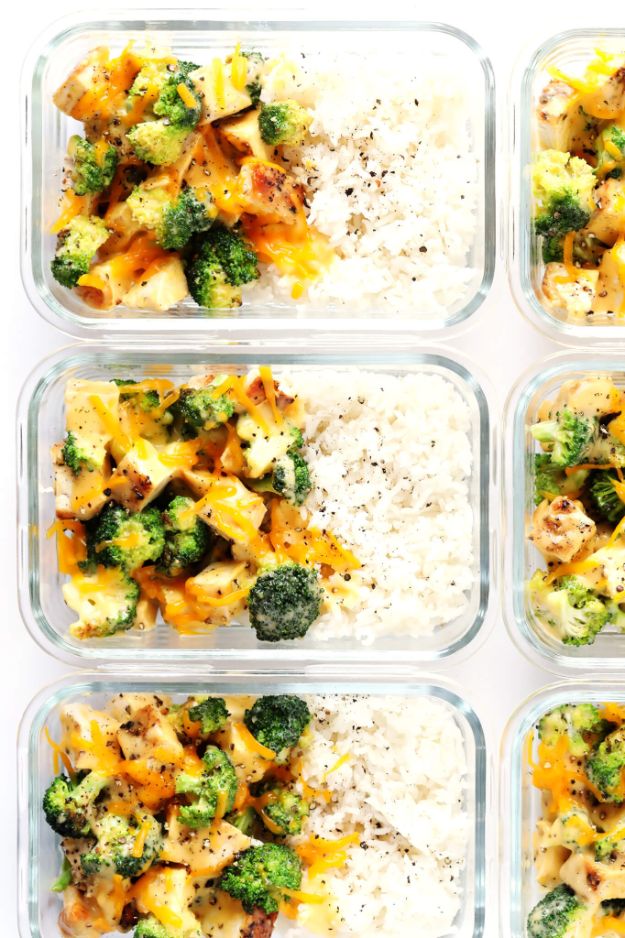 10. Jerk Chicken Meal Prep