Looking to find some new ideas for healthy meals, aka add some variety to your diet which seems to have consisted lately of one too many naked chicken breasts? When I first started making an effort to prepare only healthy recipes, but budget-friendly ones, the chicken breast became my go-to food staple. However, without a lot of creativity, that chicken gets really boring, really fast. I finally decided to put together a big list of easy and healthy chicken recipes to have on hand for meal prep, dinner planning and last minute trip to the grocery store, a list of tried and true favorites I knew I could make and please most everyone. If you are also looking for some easy, healthy chicken recipes, this is the list for you, too. From healthy versions of some favorite dishes like chicken marsala, chicken piccata, fajitas, orange chicken, sesame chicken and even a low fat stroganoff, you will not be disappointed with this wide variety of selections. In fact, I don't recommend looking at this list of you are hungry, the photos will have you drooling. These ideas are quick and easy, too. Perfect for weeknight suppers and meals when you don't have hours to prep ingredients. I made the crockpot barbecue chicken on a Monday morning before work and had awesome food to eat all week. My go to lunch favorite right now is the chicken avocado salad. With 50 recipe ideas to choose from, you will never again have to eat a plain old chicken breast again.
1. Fajita Chicken Kebabs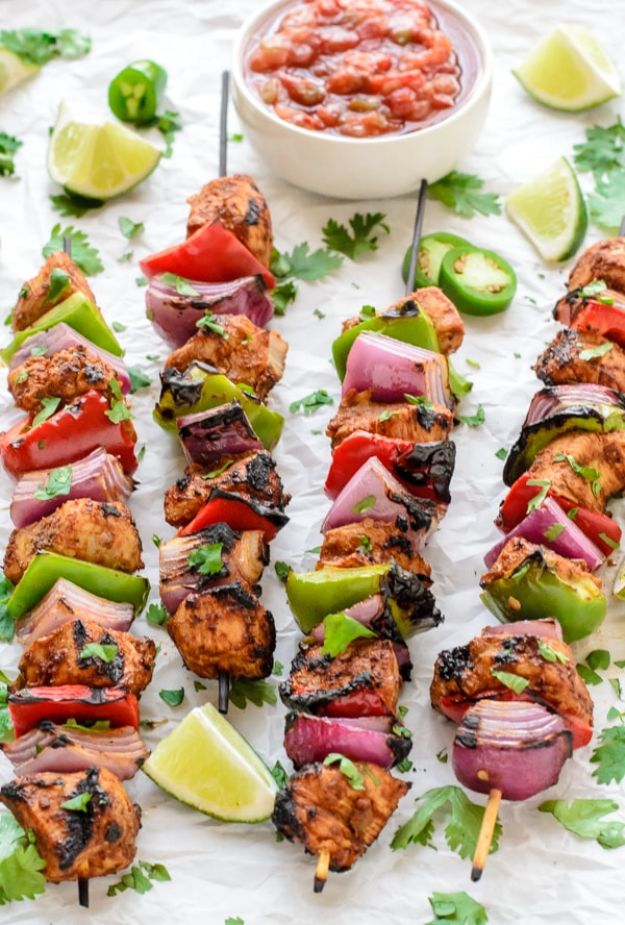 You know what is funny about this one? Until I saw this chicken fajita kebab, it never occurred to me to make fajitas on a skewer so I could grill them. All I have to say about that is "Wow." Maybe, thanks, too. One of my favorite fajita marinades, this one is tangy and spicy at the same time, super quick and easy to make. Serve with a side of borracho beans and some tortillas for a fast meal your family is sure to love.
2. Healthy Sesame Chicken Skillet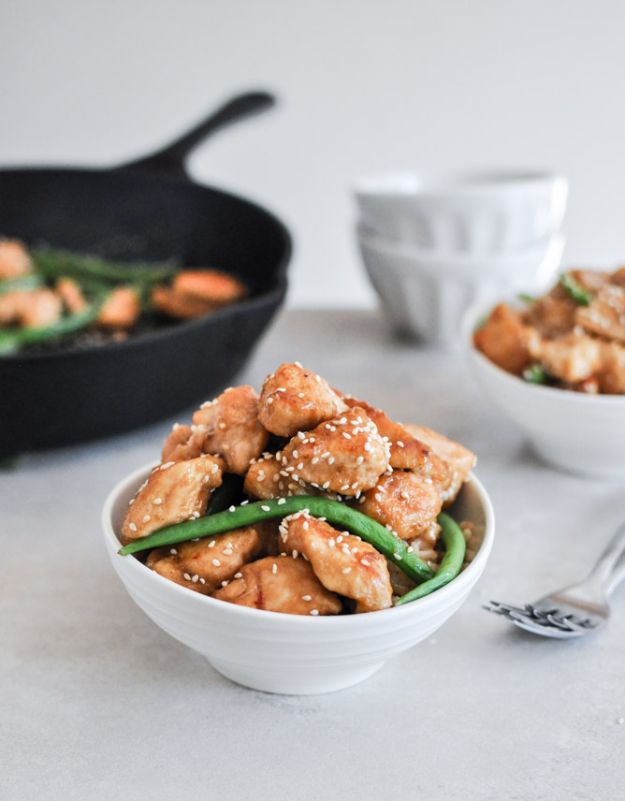 In the mood for a little Asian flair? This lowfat version of sesame chicken can be whipped up quickly in your skillet. Simple and delicious, this chicken recipe is a winner.
3. Butternut Squash Green Chile Chicken Soup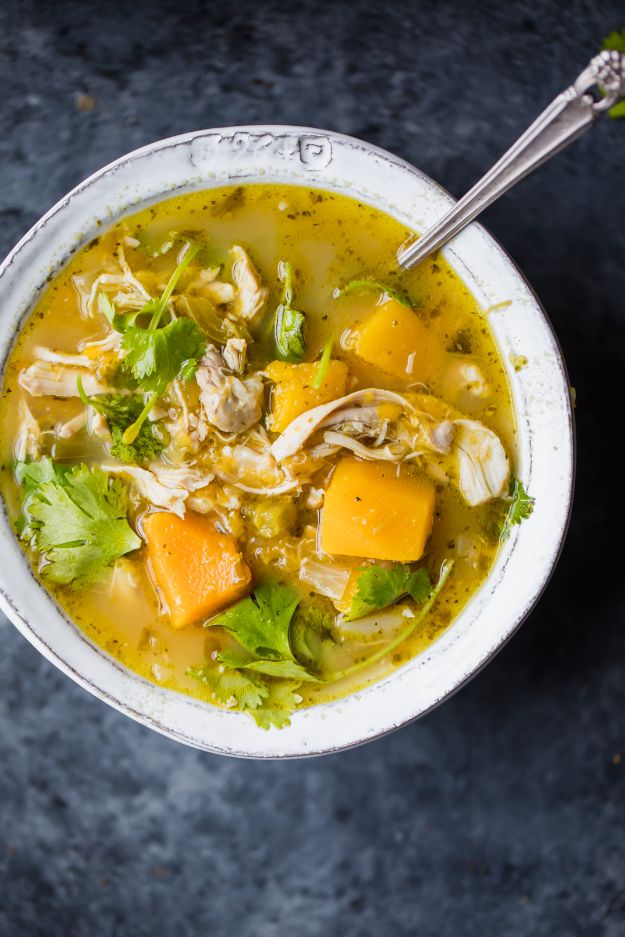 Green chile and butternut squash together? You bet! This amazing chicken soup recipe is hearty and flavorful, a fall favorite at my house, but by no means limited to the fall menu. Try this healthy, easy option when you are looking for a quick soup idea that won't have you cheating on your diet.
4. Healthy Chicken Fajita Rice Bowls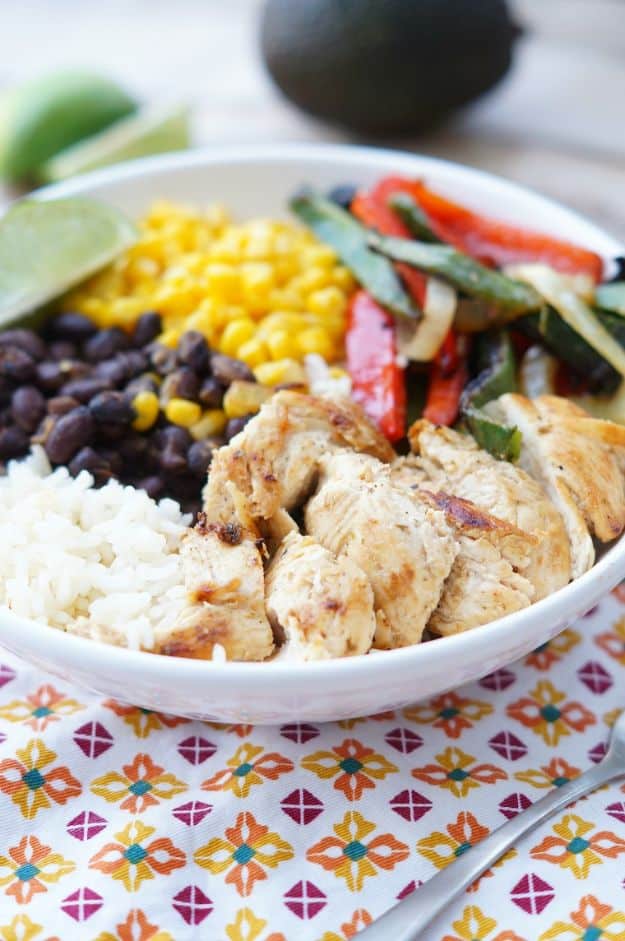 5. Rainbow Thai Chicken Salad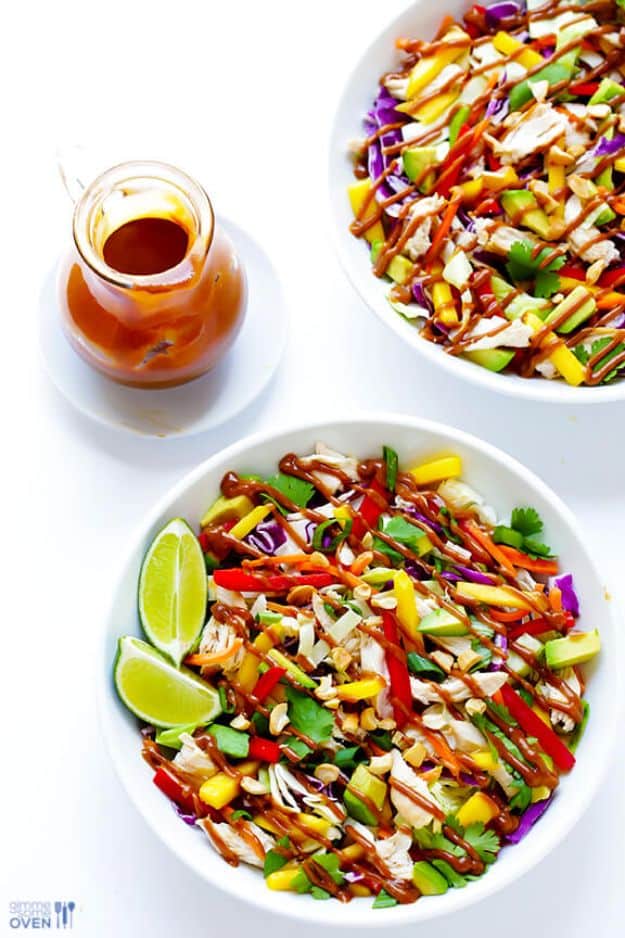 6. Lemon Garlic Chicken and Rice One-Pan Skillet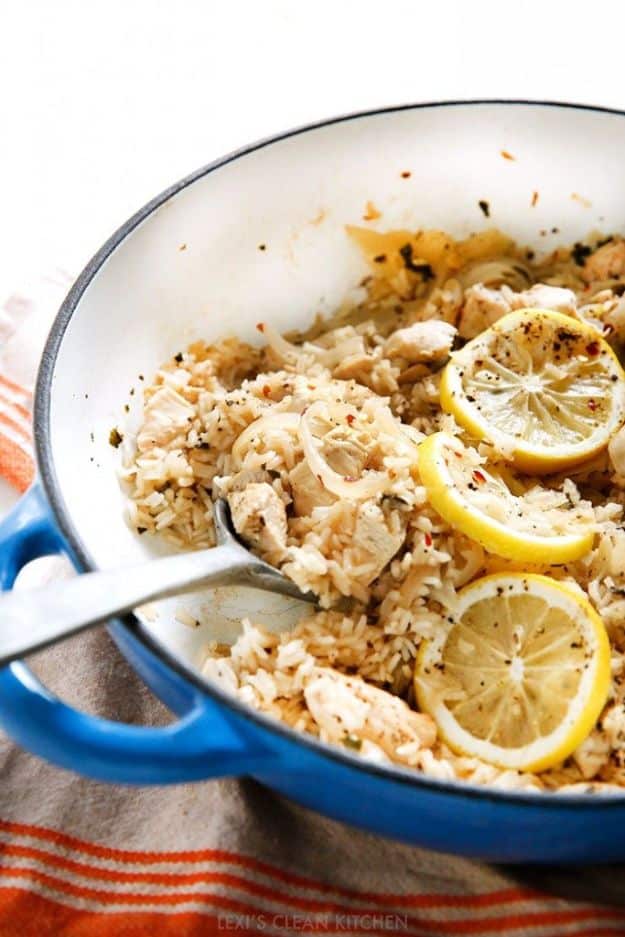 7. Healthy Sweet and Sour Chicken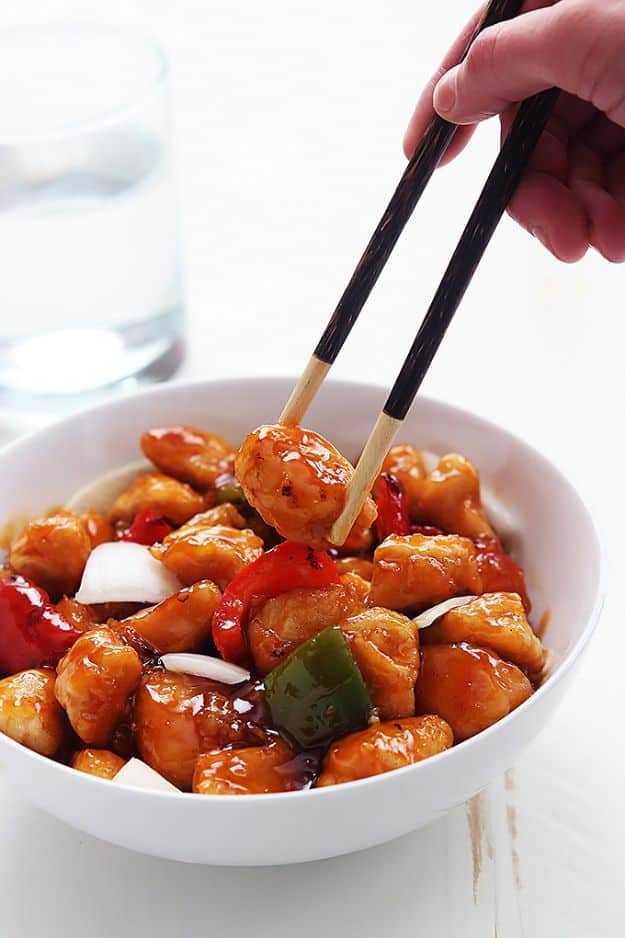 8. Chicken Shawarma Quinoa Bowls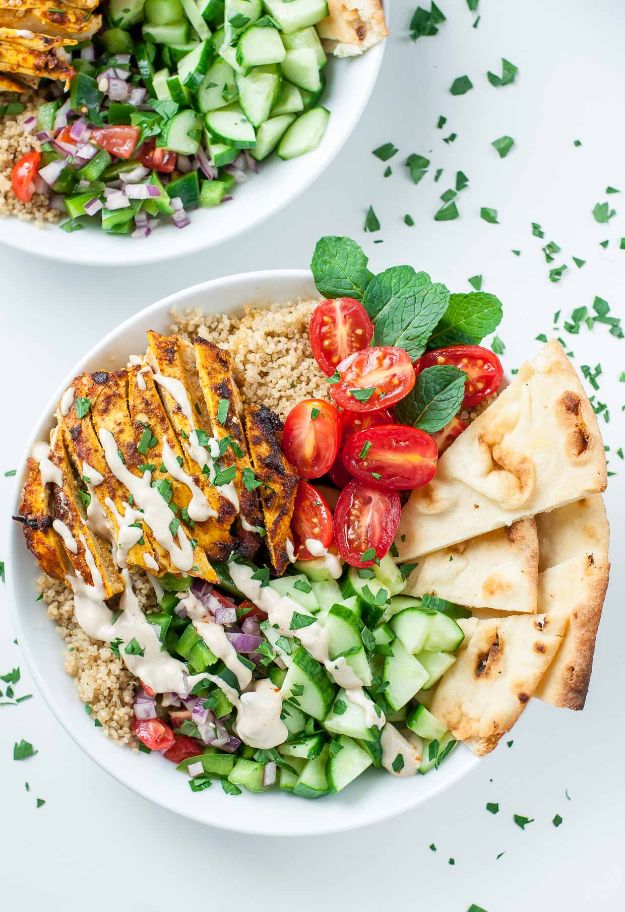 9. Lemon Basil Chicken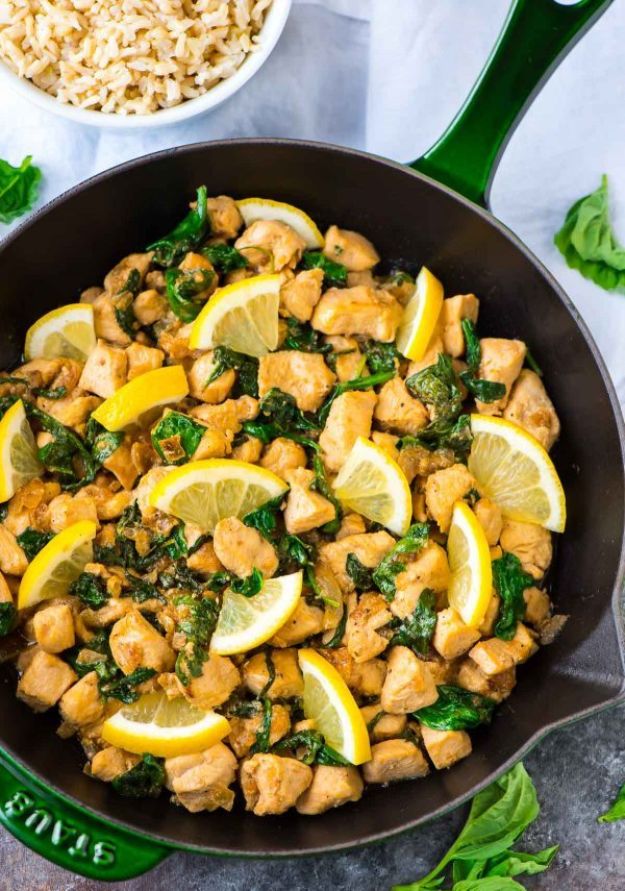 10. Chicken and Red Plum Salad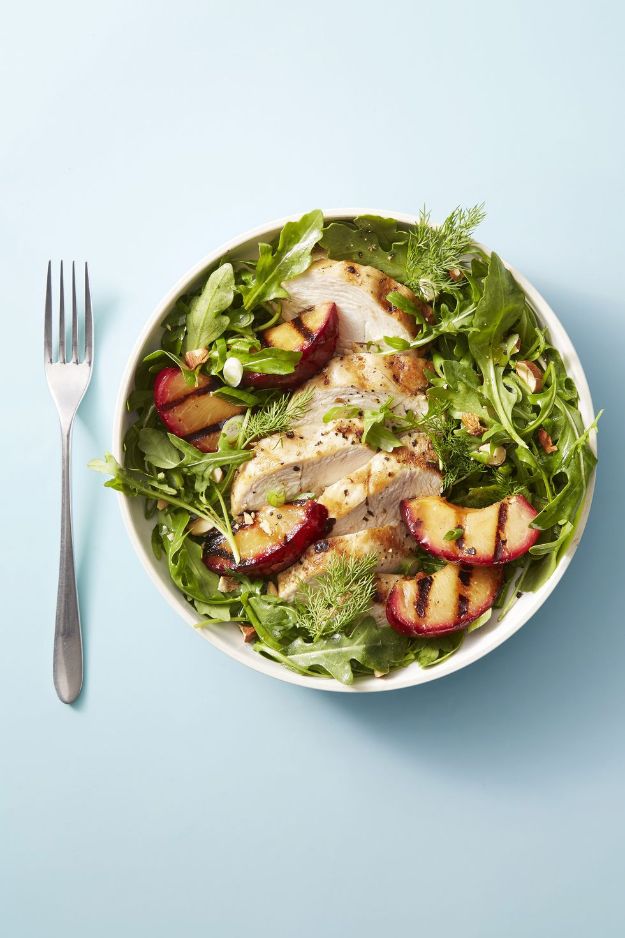 11. Baked Honey Mustard Chicken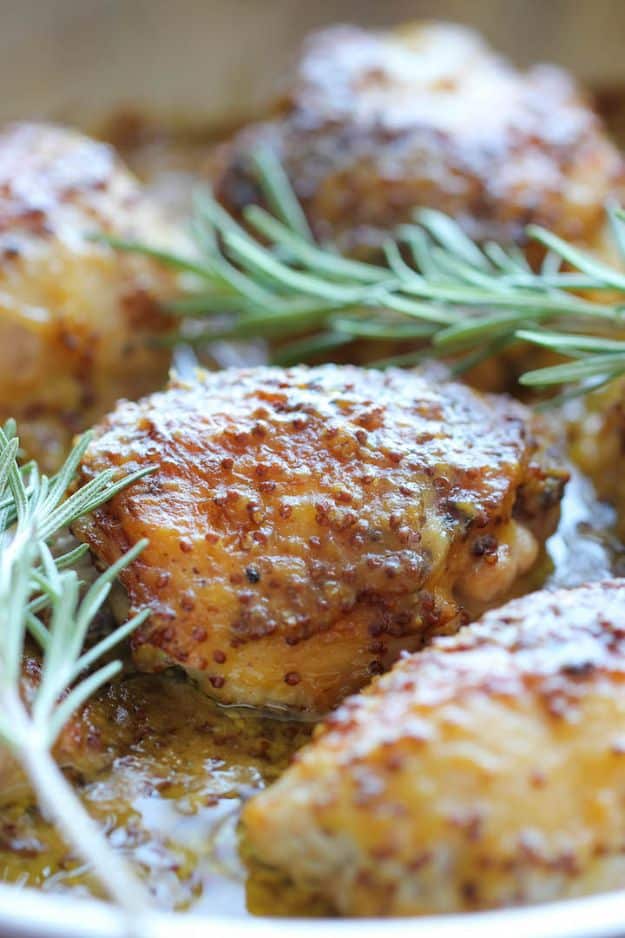 12. Healthy Chicken Chickpea Chopped Salad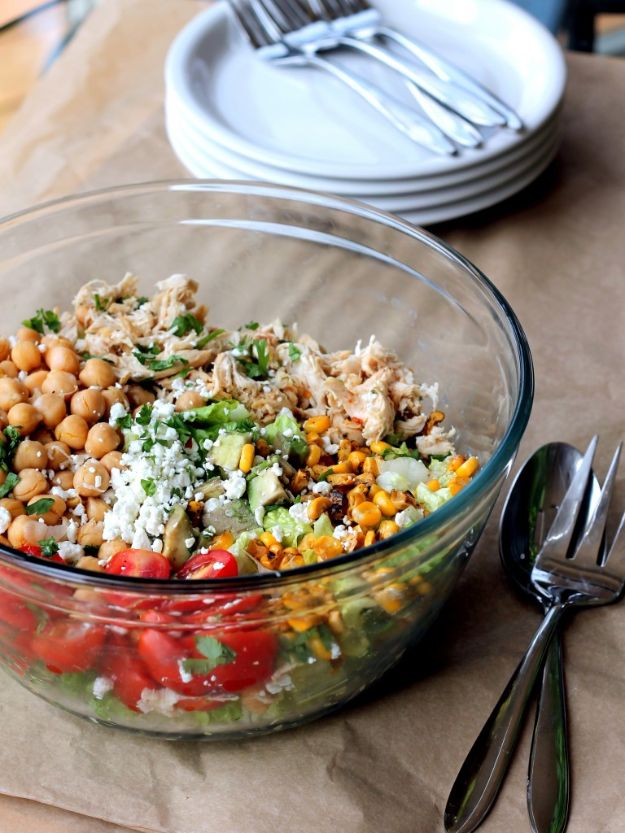 13. One Pan Balsamic Chicken and Veggies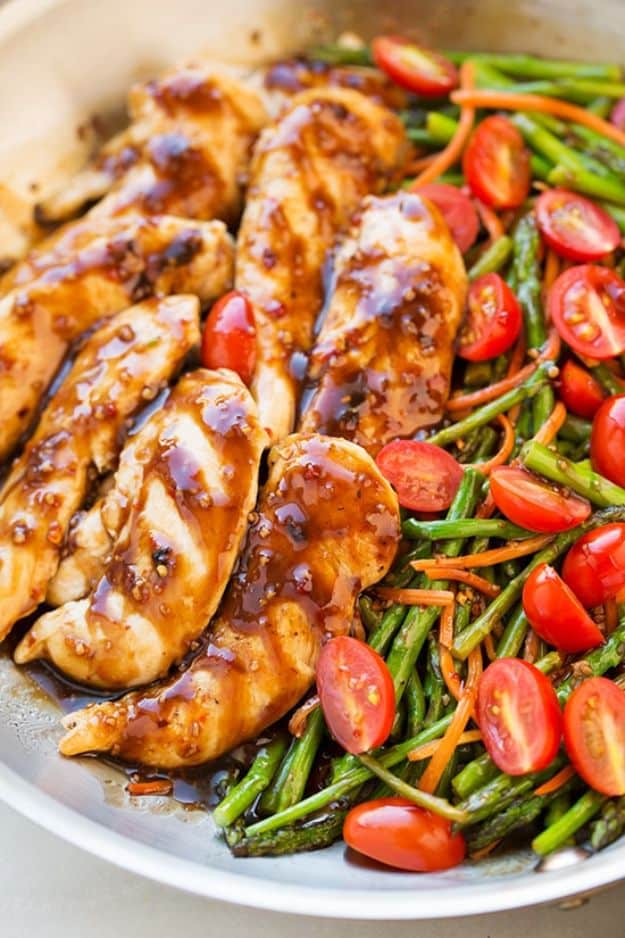 14. Chicken Marsala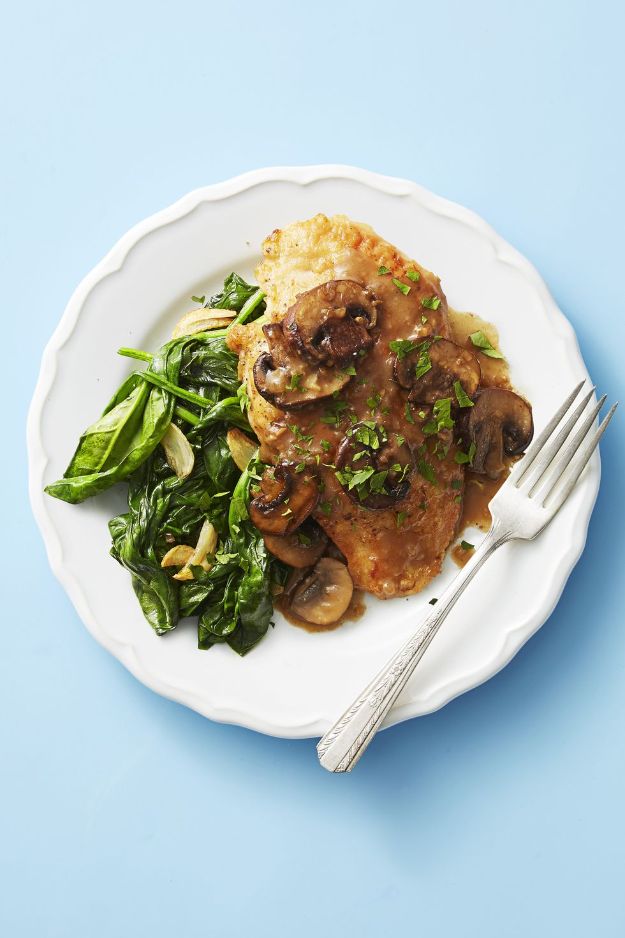 15. Healthy Chicken Ramen Bowl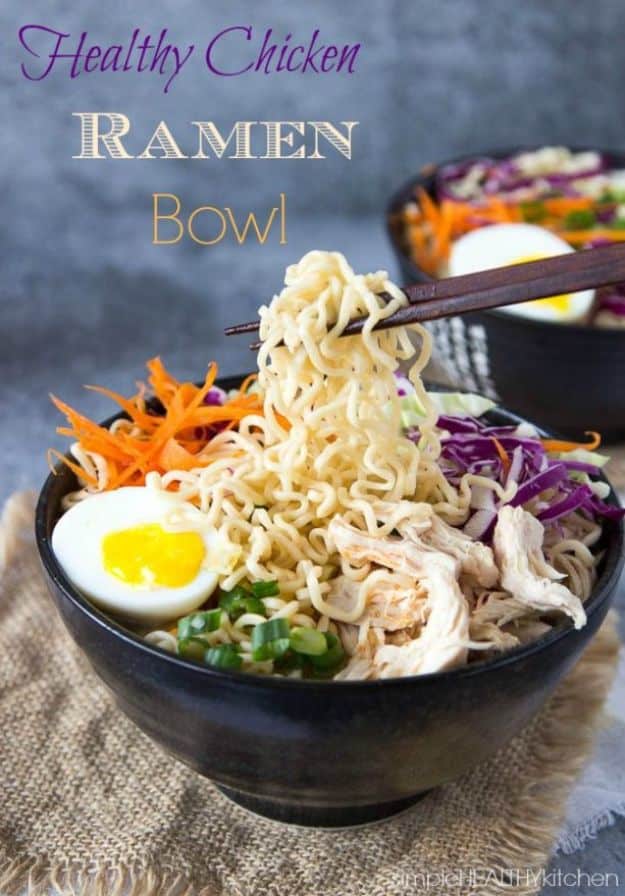 16. Basil-Feta Sauce Chicken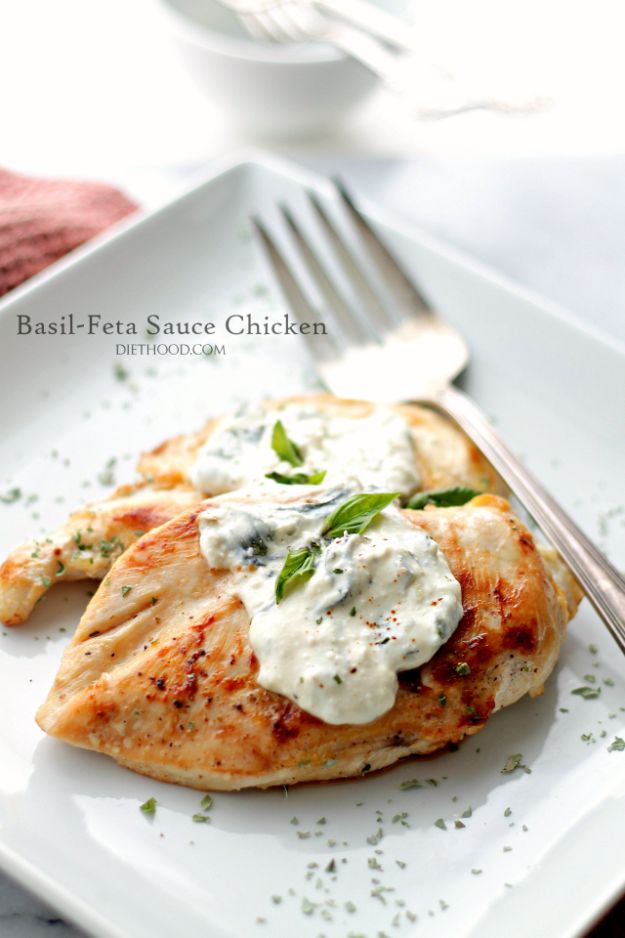 17. Easy Lemon Garlic Chicken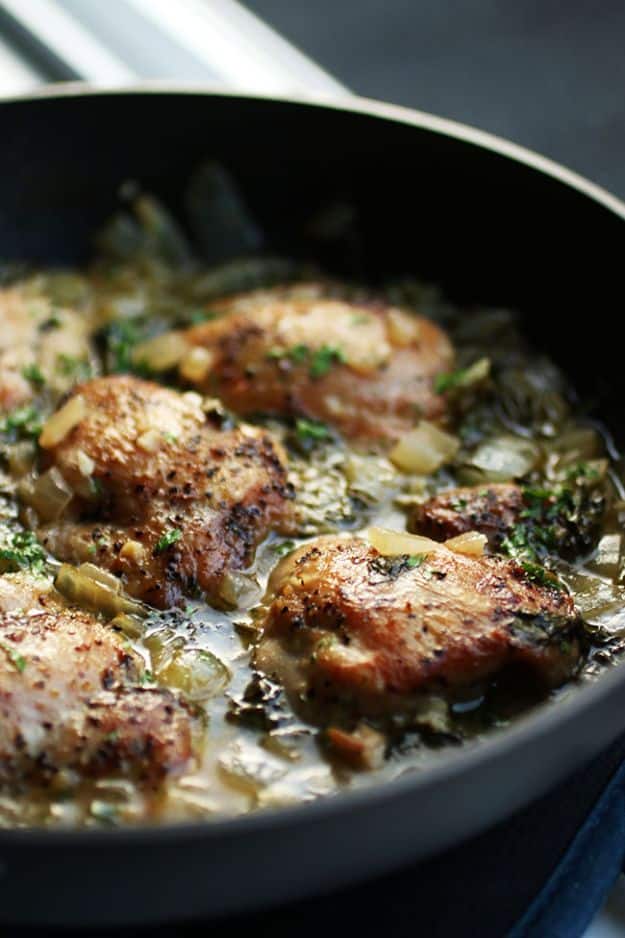 18. Healthy Sriracha Shredded Chicken Tacos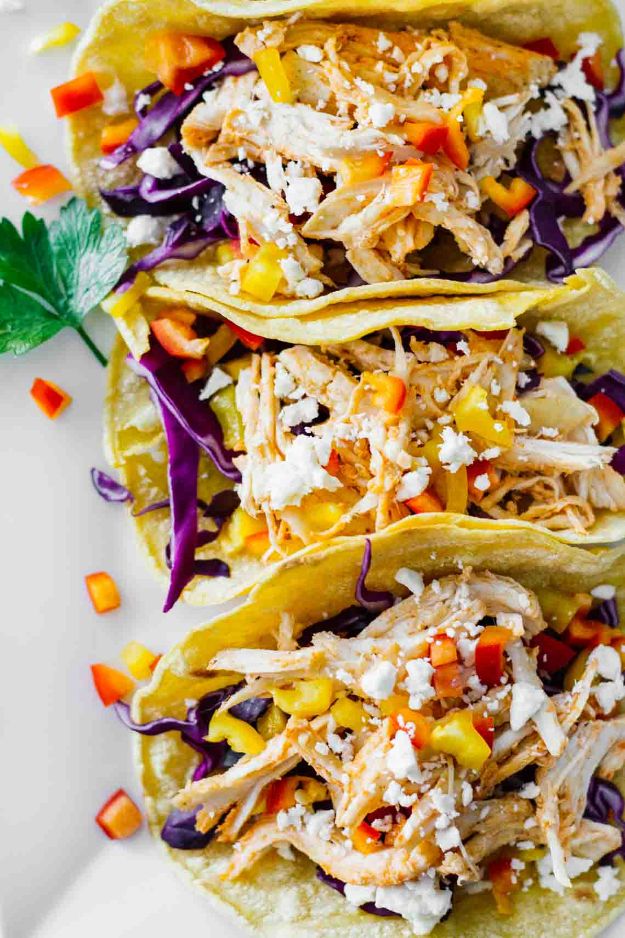 19. Citrus Chicken Quinoa Salad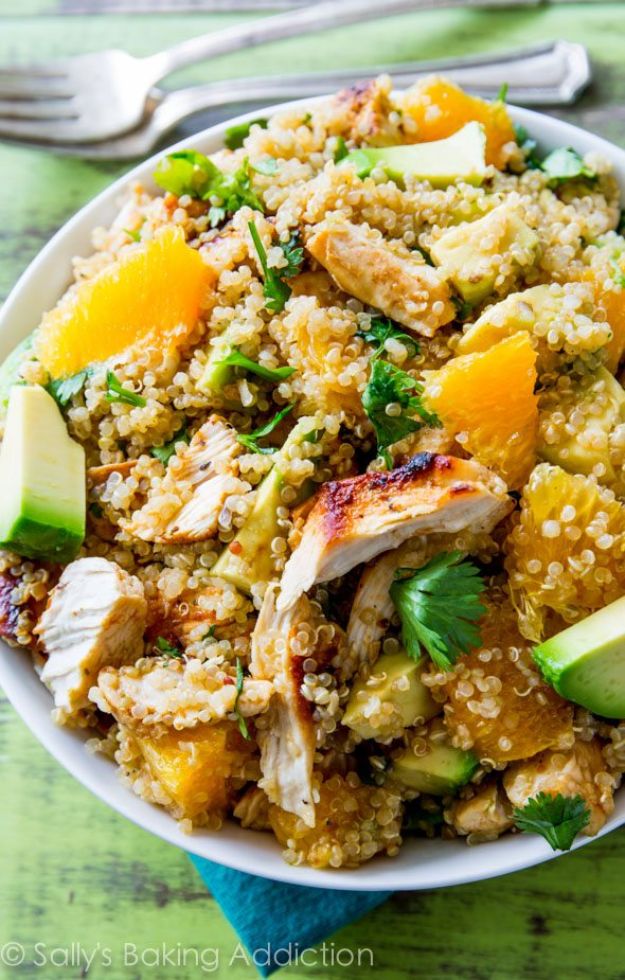 20. Healthy Chicken, Cucumber, Tomato and Avocado Salad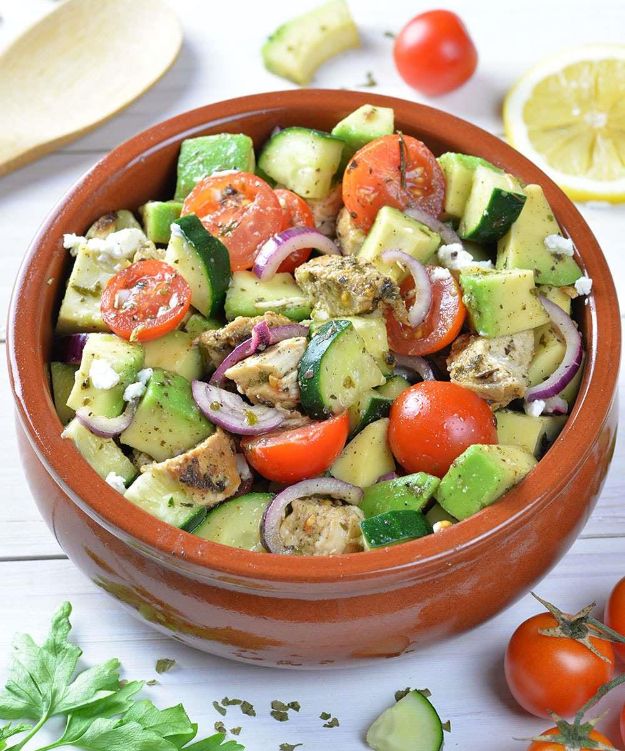 21. Skillet Chicken with Creamy Cilantro Lime Sauce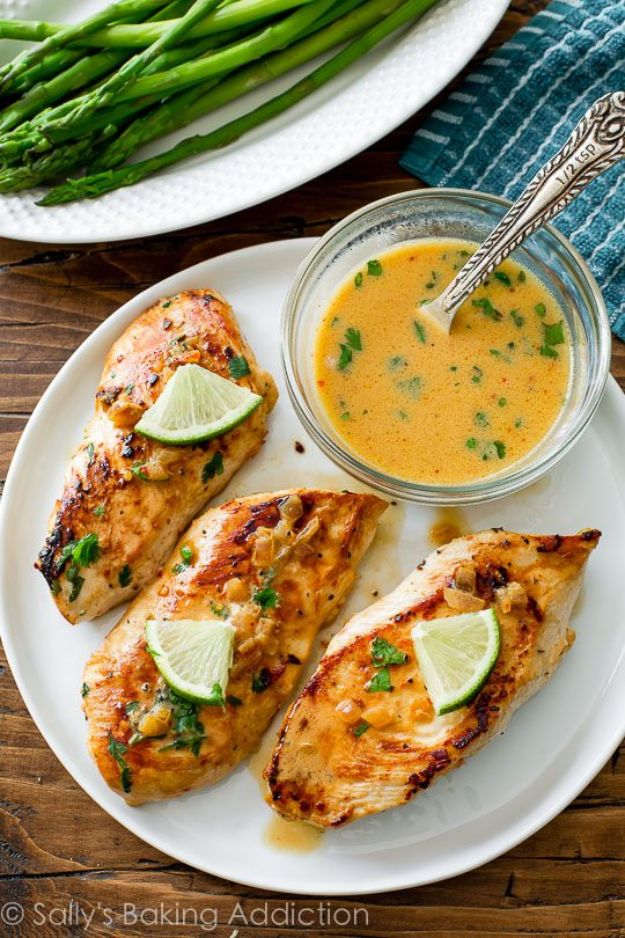 22. Pistachio Pesto Chicken With Whole Wheat Spaghetti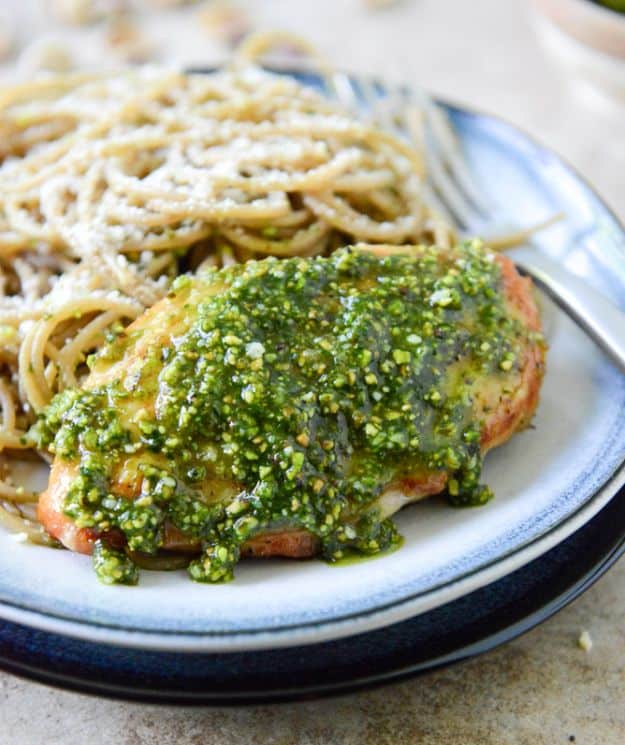 23. Spiced Eggplant, Chicken + Chickpea Salad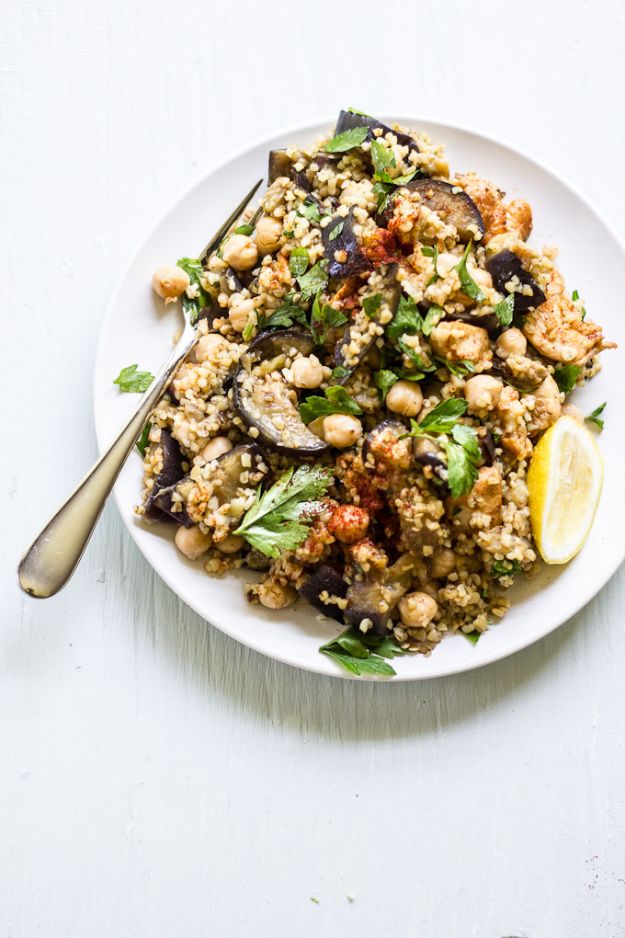 24. Healthy Chicken Piccata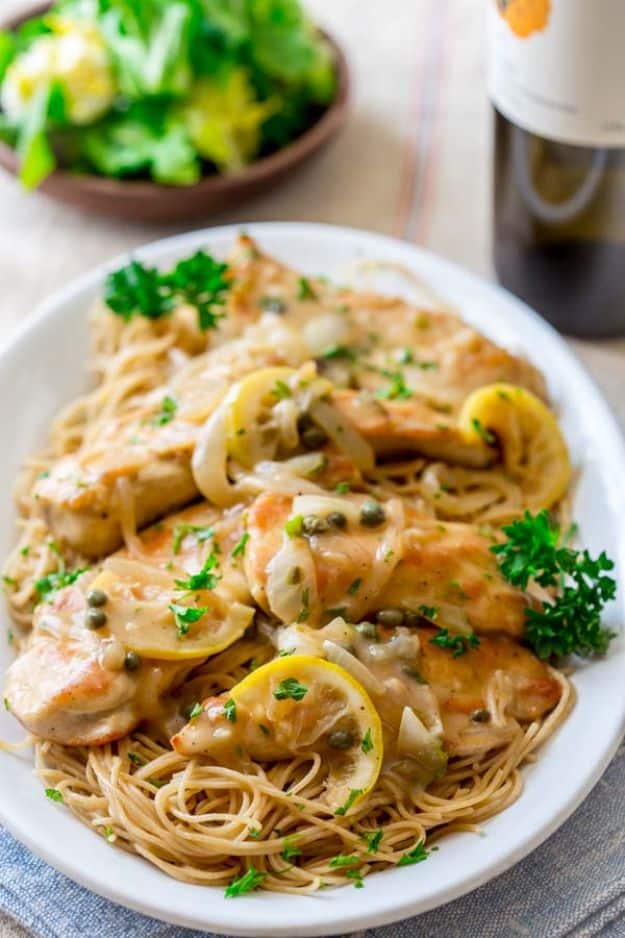 25. Healthy Stuffed Chicken Breast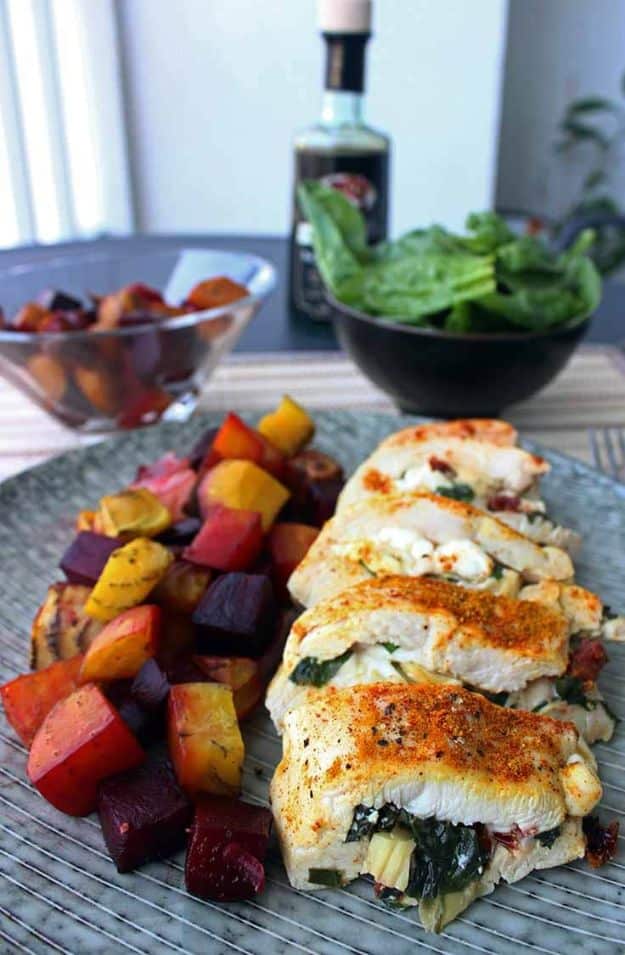 26. Easy Chicken Breast with Mushroom Pan Sauce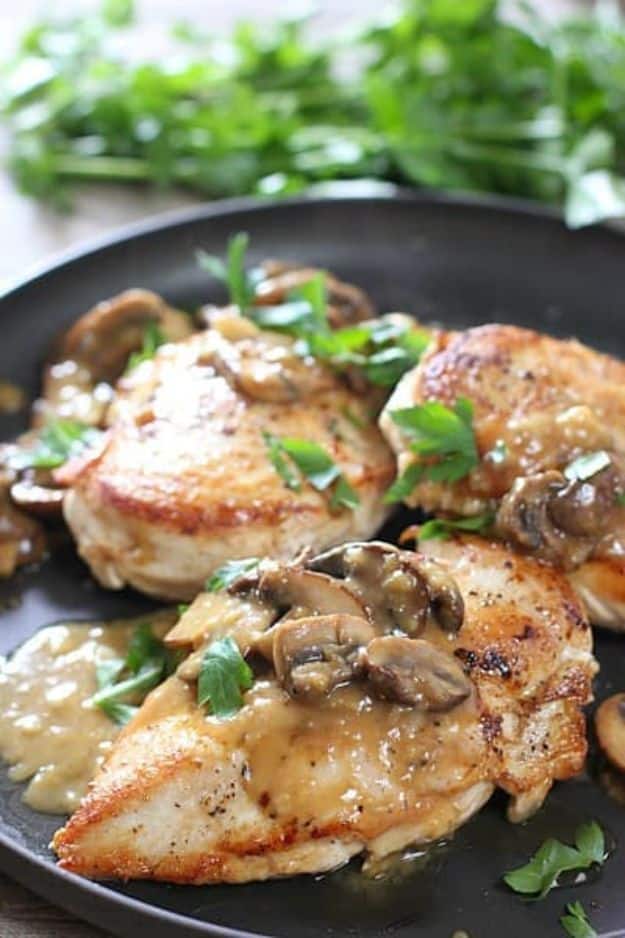 27. One Pan Healthy Chicken and Veggies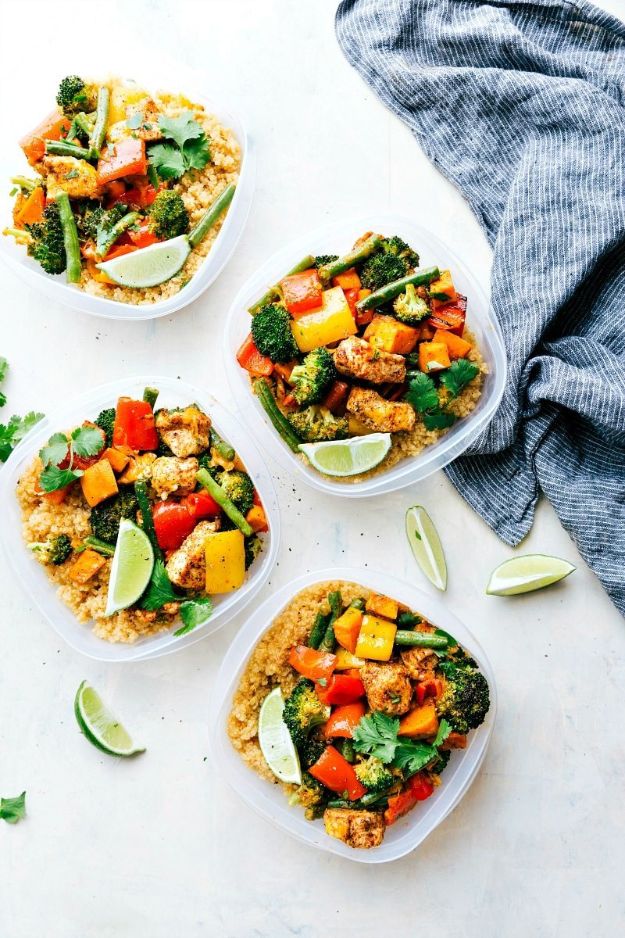 28. Honey Garlic Chicken Stir Fry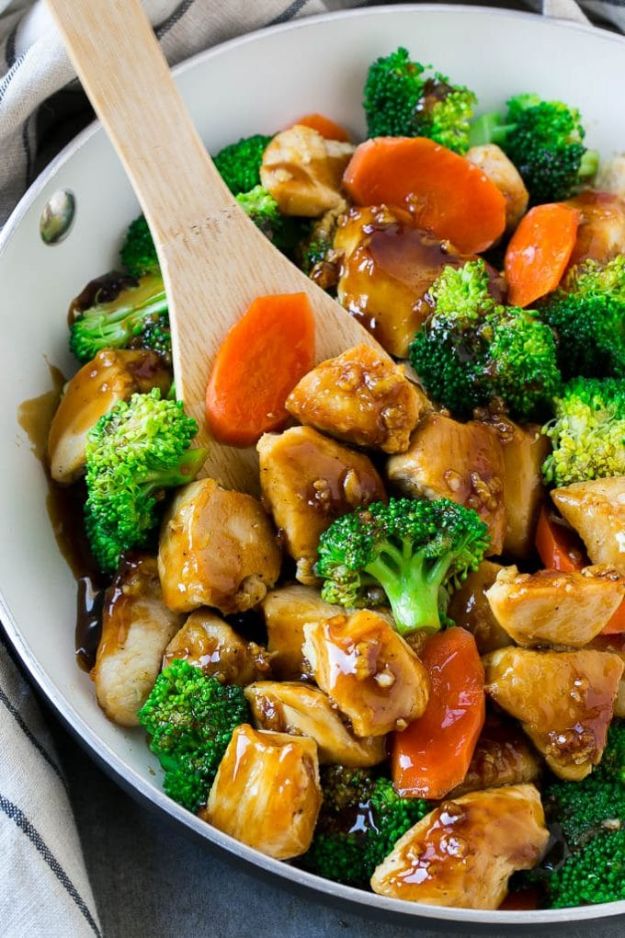 29. Healthy Chicken Meatballs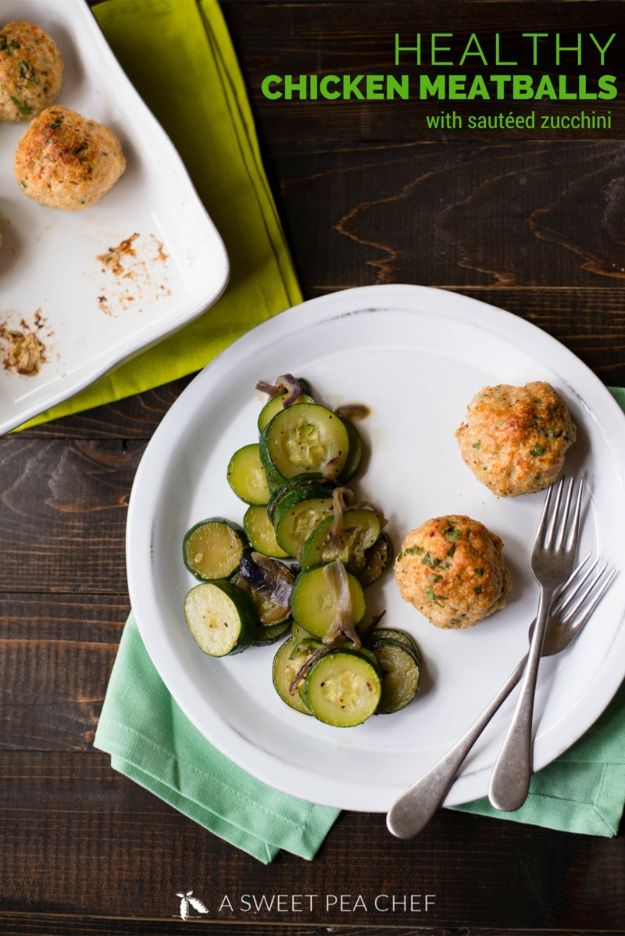 30. Healthy Chicken Pasta Salad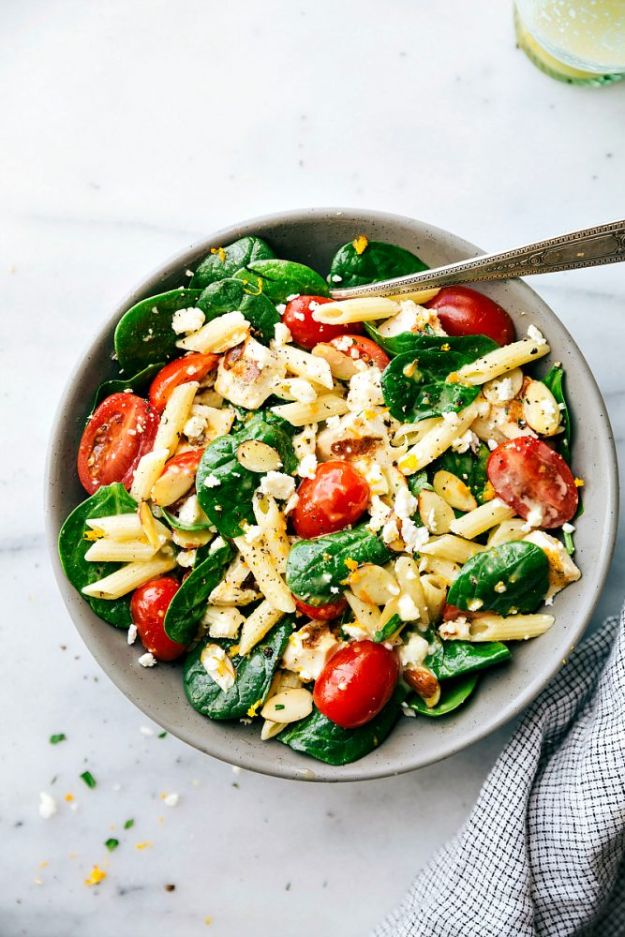 31. Teriyaki Chicken and Vegetables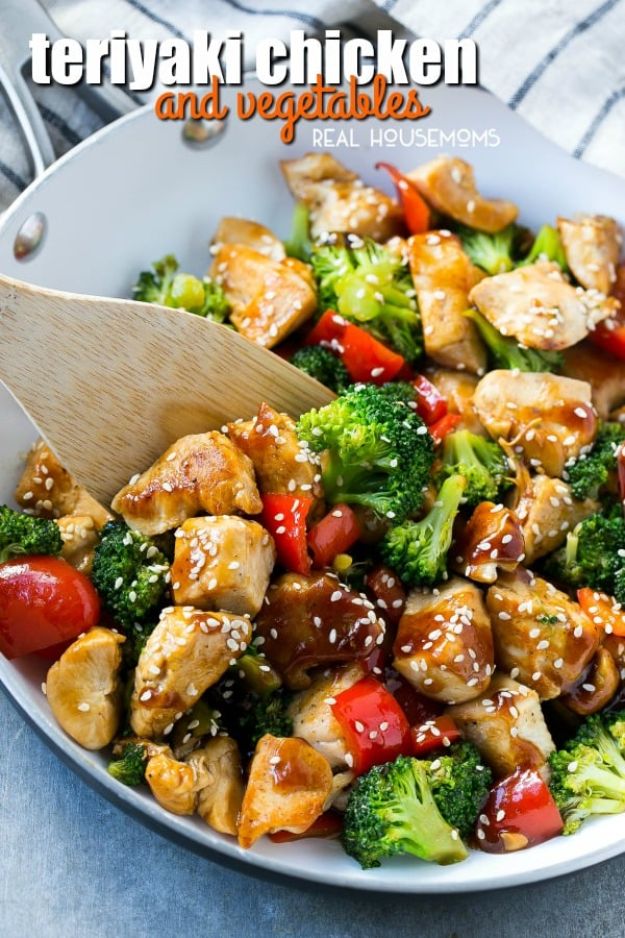 32. Healthy Chicken Stroganoff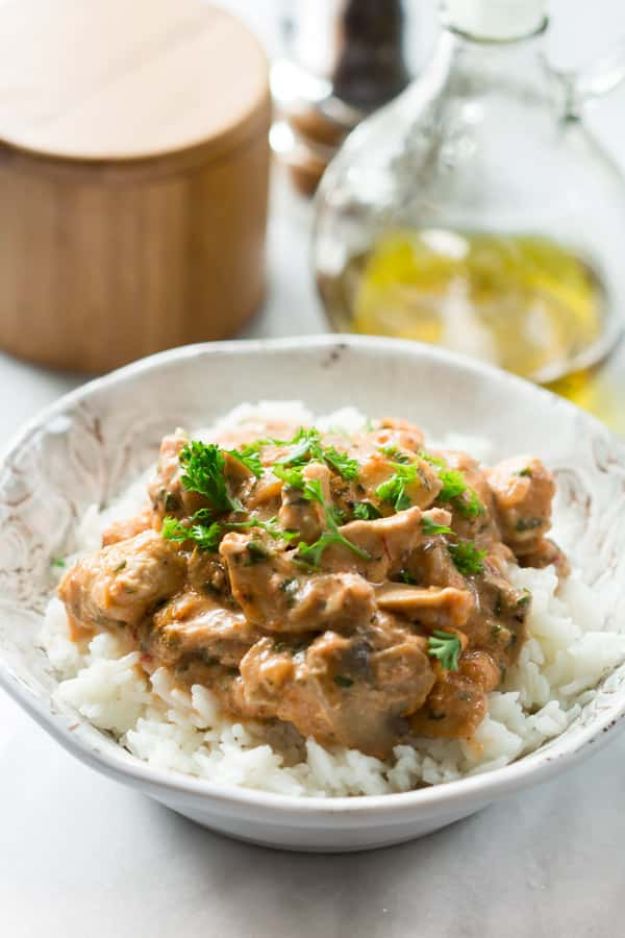 33. Healthy Baked Cheddar Ranch Chicken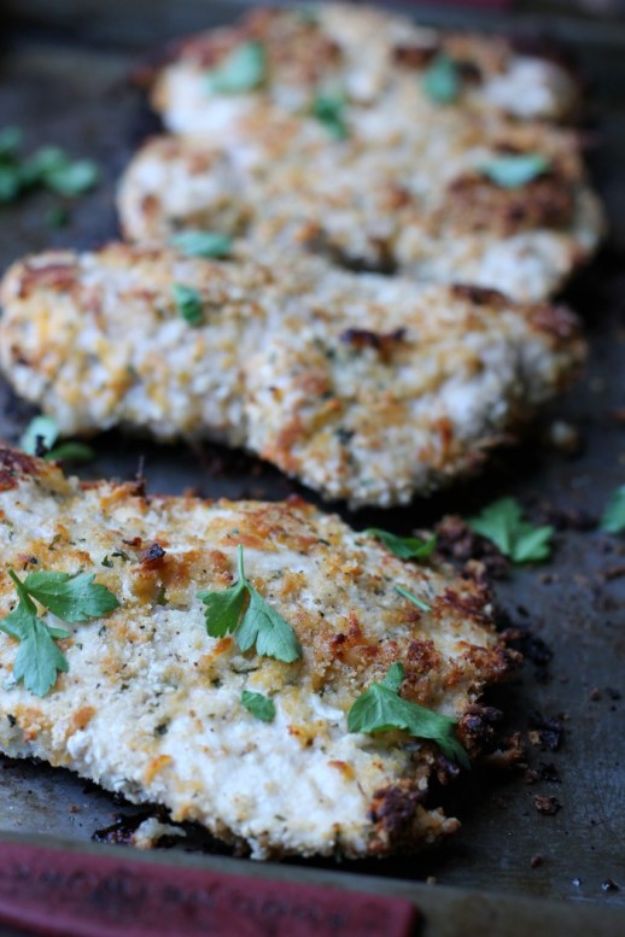 34. Healthy Chicken Cacciatore Soup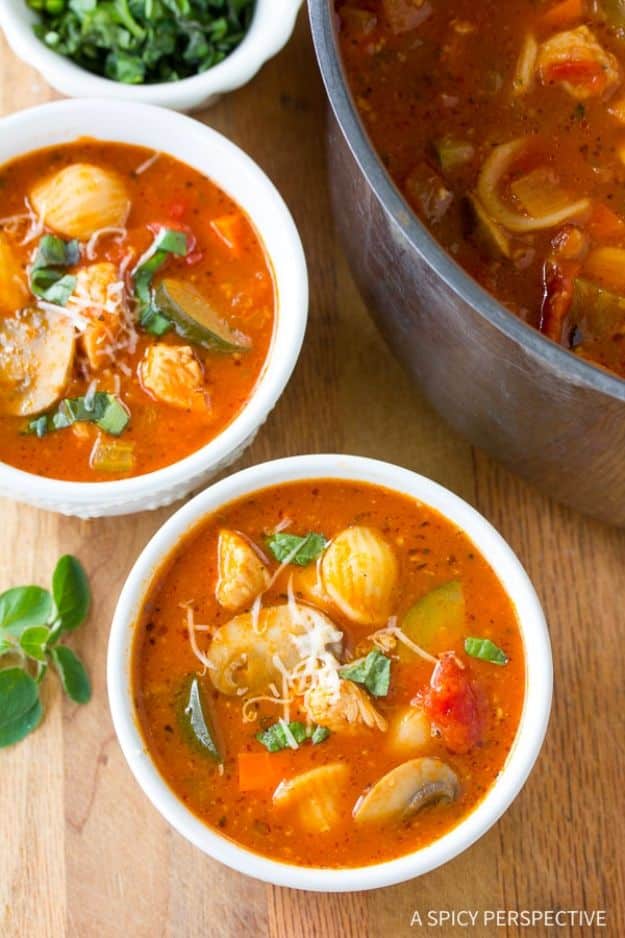 35. Spinach Stuffed Chicken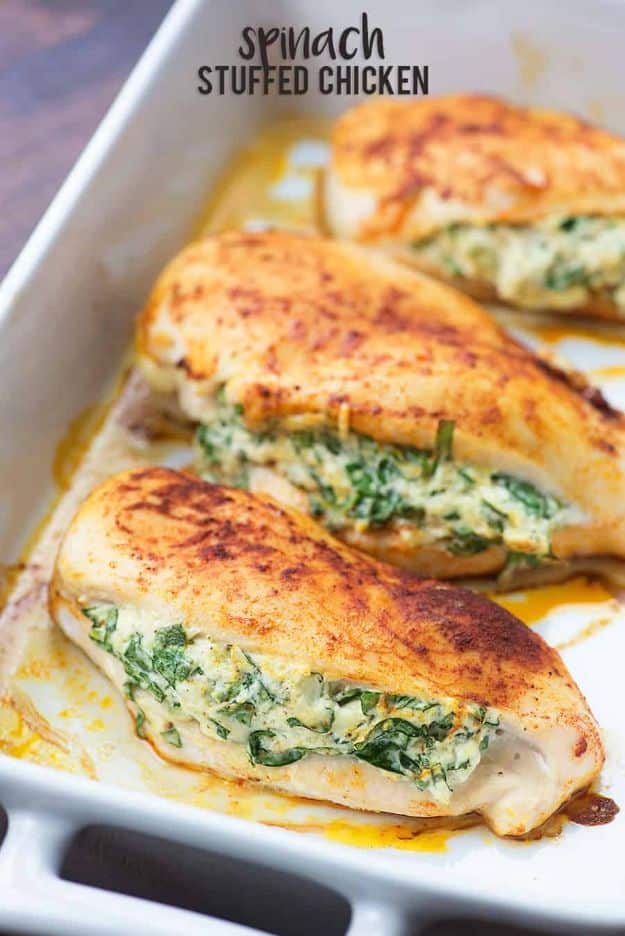 36. Baked Lemon Pepper Chicken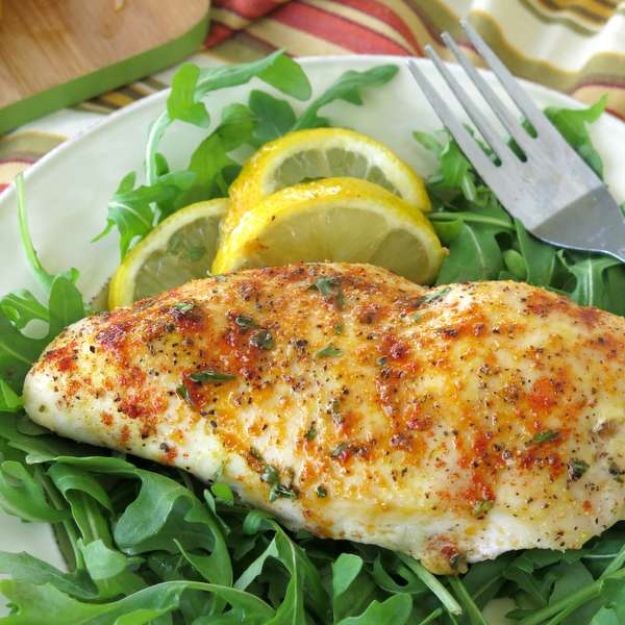 37. Healthy Avocado Chicken Salad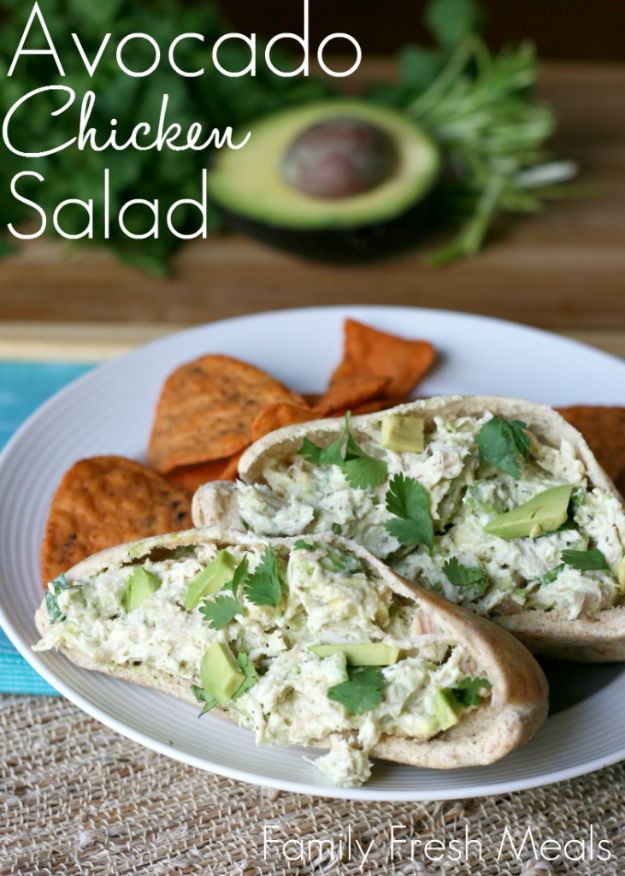 38. Healthy Sesame Chicken with Broccoli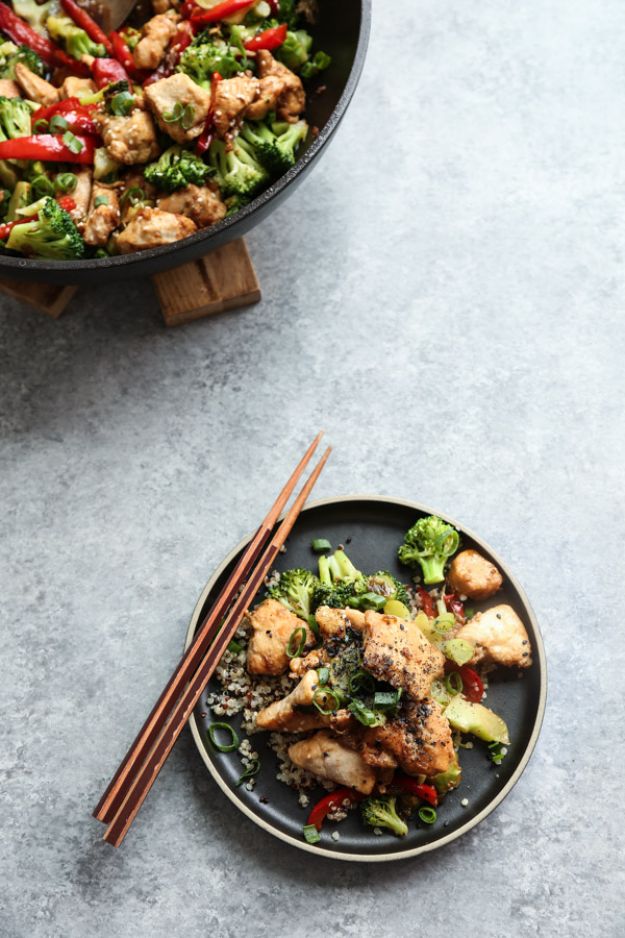 39. Garlic Mustard Chicken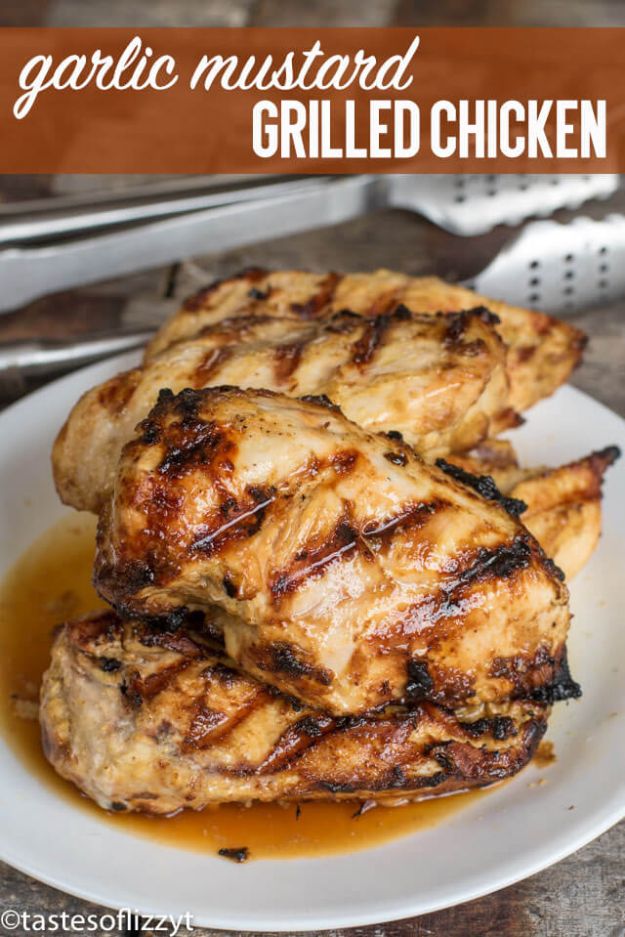 40. Clean Eating Chicken Tenders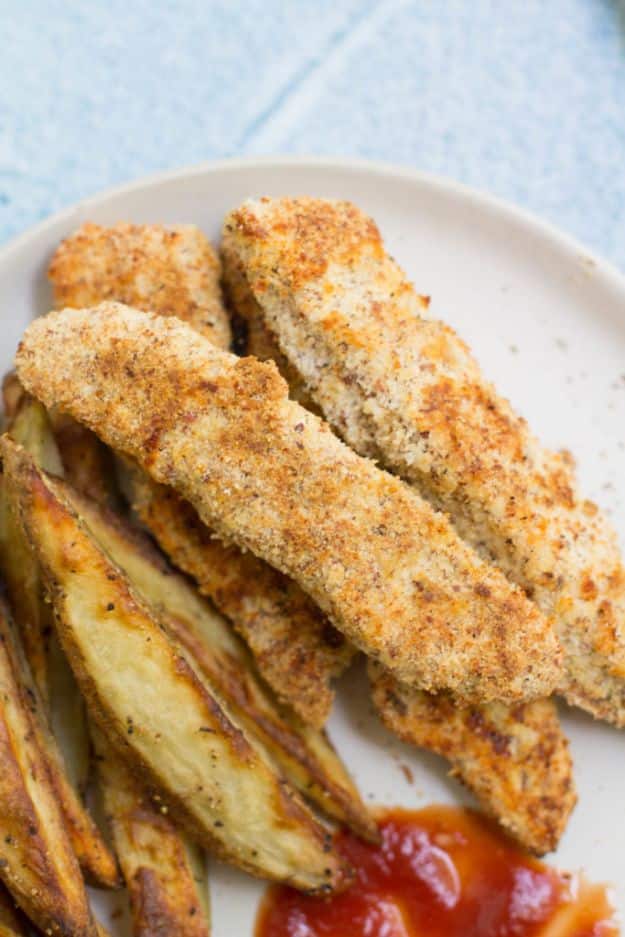 41. Easy Healthy Chicken Lo Mein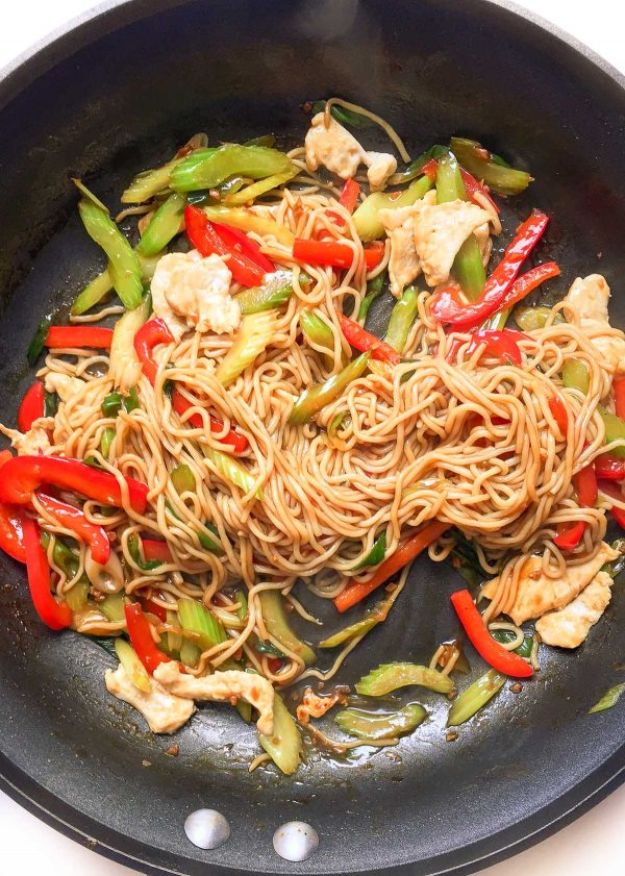 42. Skinny Orange Chicken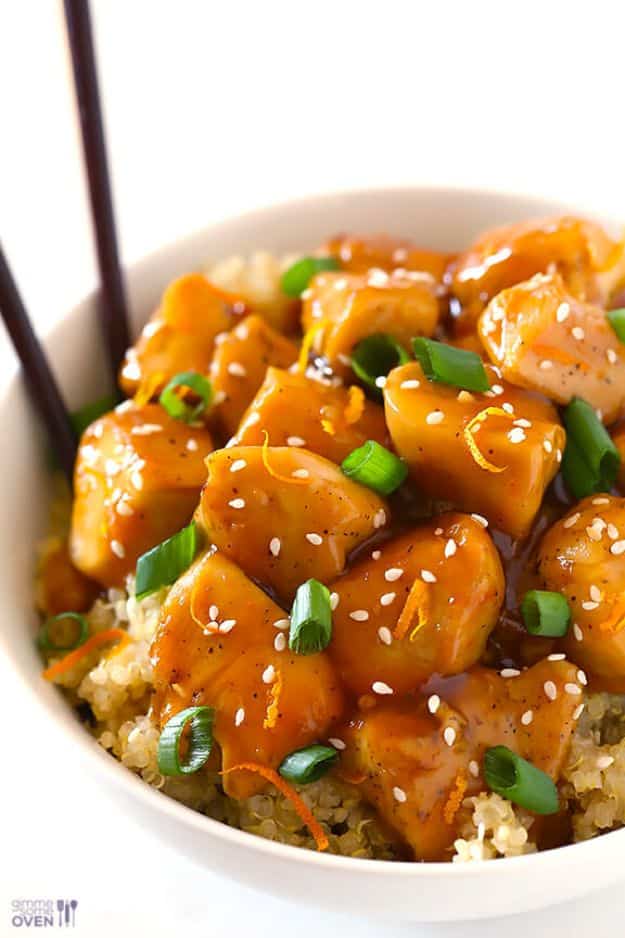 43. Healthy Crockpot BBQ Chicken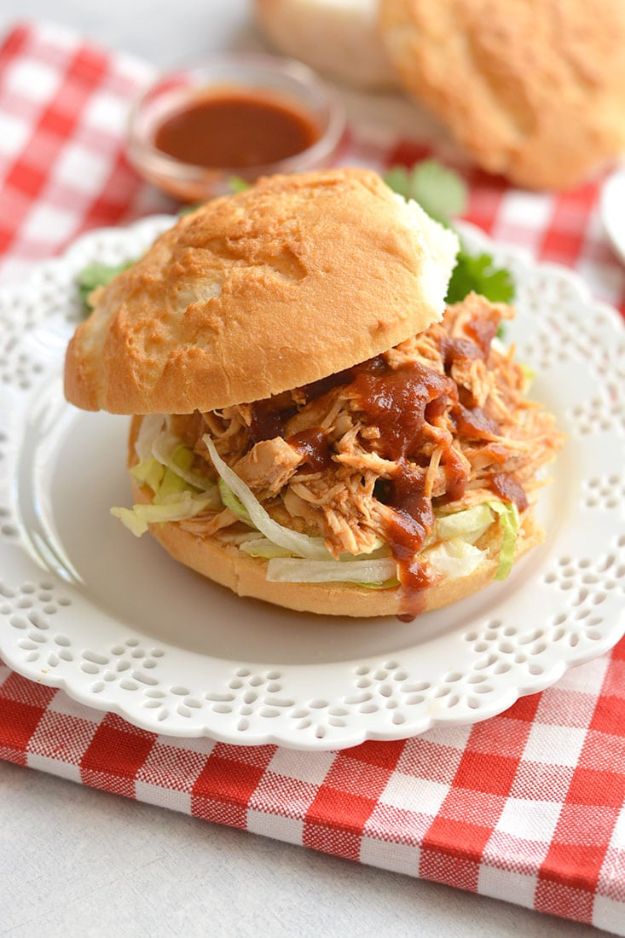 44. Healthy Buffalo Chicken Bowls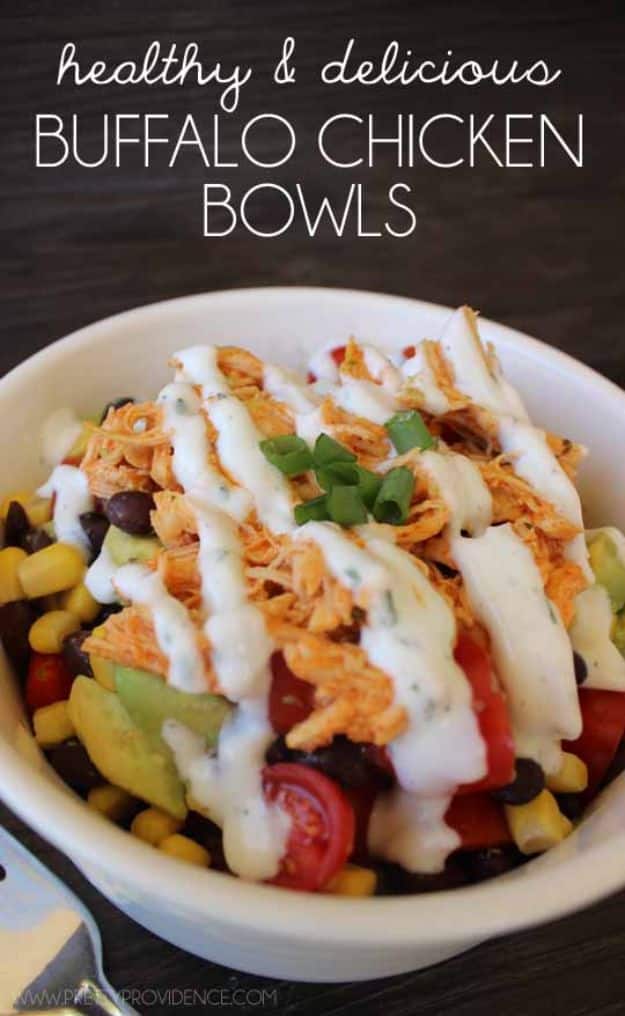 45. Healthy General Tso's Chicken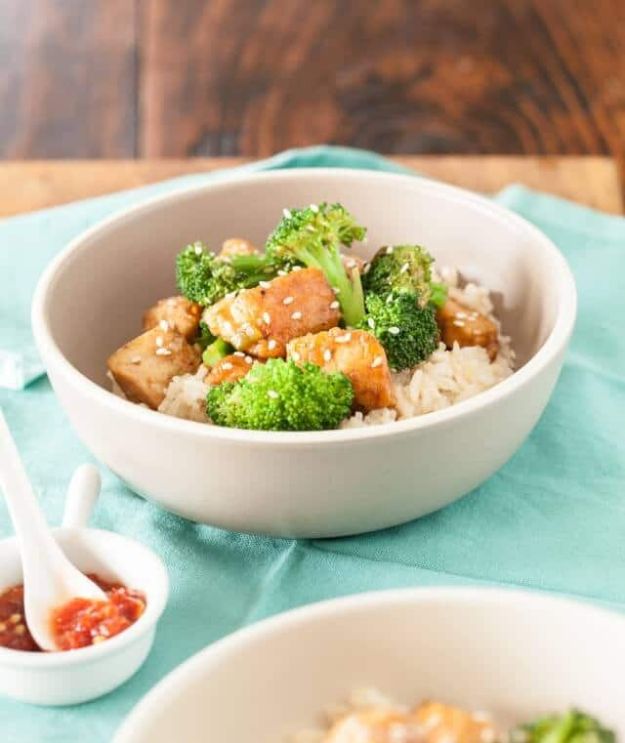 46. Healthy Quinoa Stuffed Chicken Roll-Ups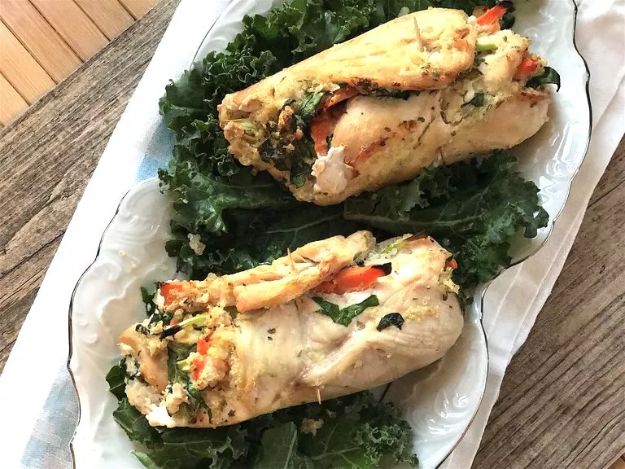 47. Low Fat Chicken Broccoli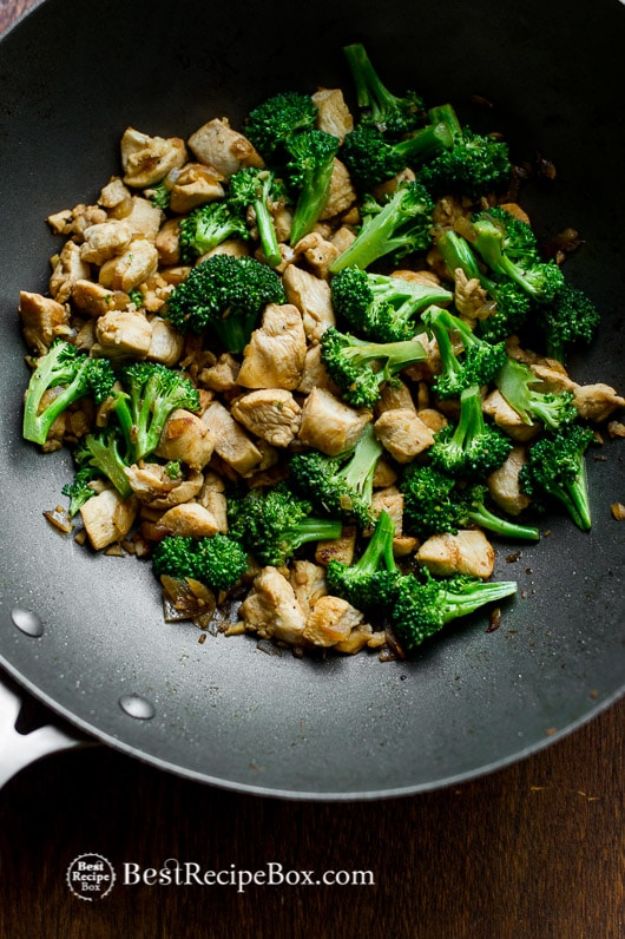 48. One Pot Middle Eastern Chicken and Rice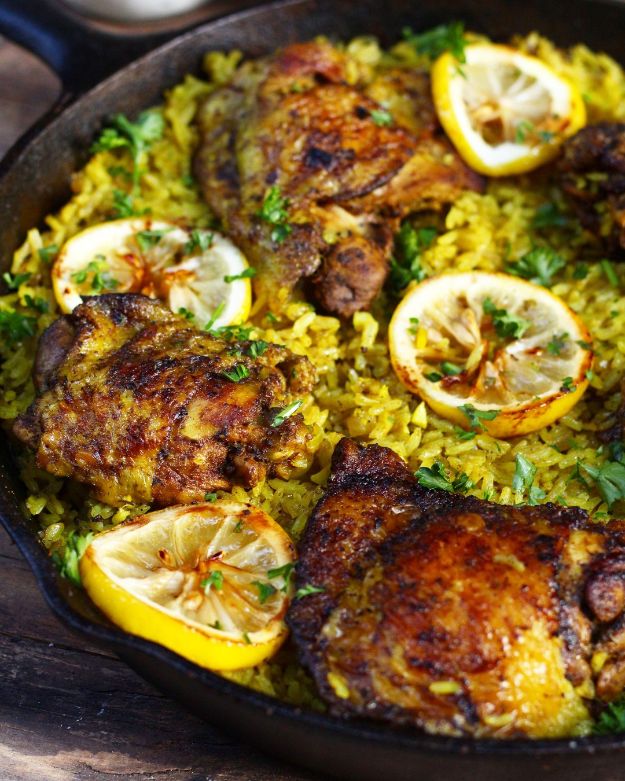 49. Crock Pot Mexican Chicken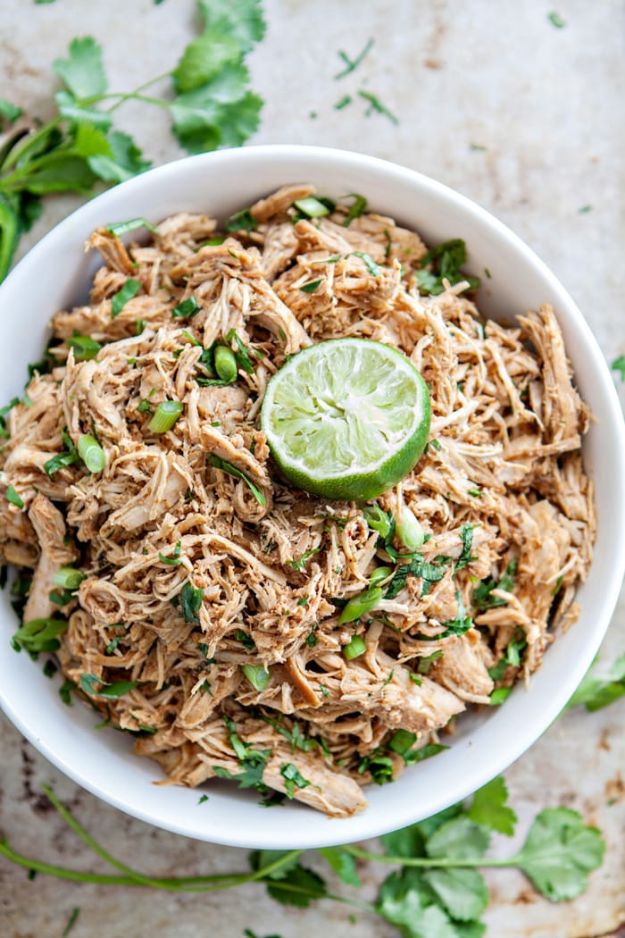 50. Healthy Spanish Chicken and Rice Stew