6. DIY Spray Chalk
Looking for a cool use for broken chalk plus a fun and easy kids craft idea? Whoever came up with this idea should win an award, as should anyone who comes up with cool crafts ideas using broken crayons. This nifty and quick DIY idea for kids uses chalk, and any old broken chalk will do just fine! Find some empty spray bottles, add some chalk and cornstarch, and you will have washable chalk spray paint in no time at all.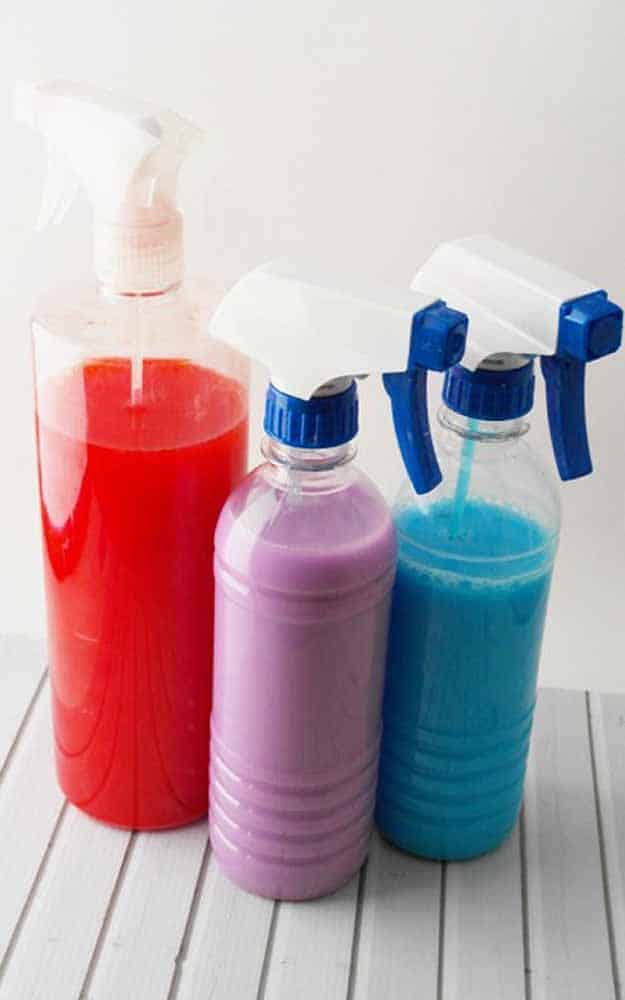 7. DIY Water Wall
Looking for an easy and cheap water activity to entertain your kids? This DIY water wall is sure to offer hours of playtime and entertainment. Once you build it, your kids can make the water wall "work" all by themselves. All you need is an assortment of plastic bottles, some screws, a drill and a wall to which you can attach this fun outdoor kids project. You will also need a nearby water source, since the fun here involves adding water to the wall over and over and over and over and over and over…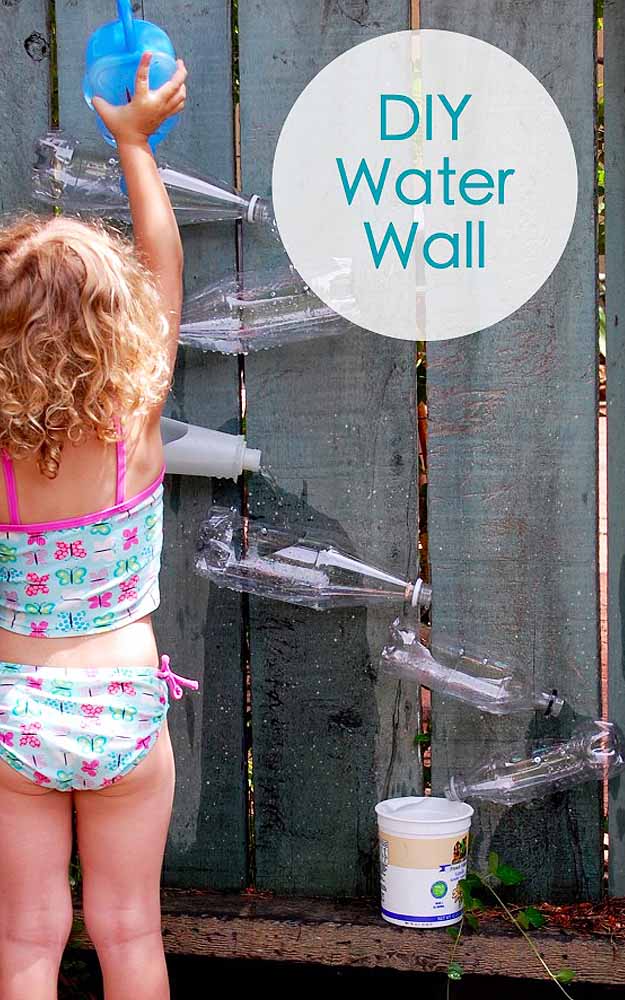 8. How to Make Sponge Balls
Fun, Fun, Fun. The possibilities for these are infinite. This summer kids craft beats water balloons any day since you don't have to fill a bunch of balloons for a one time use. There also will be no broken balloons to pick up when play time is over. While one or two of these sponge balls can offer plenty of entertainment for your child, lots of them are even better. Think tag, catch, and fun games you can make up to play, and you can also use these to clean up after other outdoor DIY activities, like cleaning chalk off the sidewalk.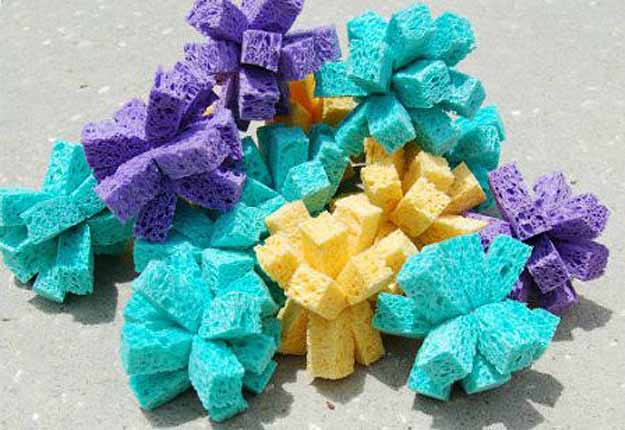 9. DIY Summer Snowball Fight with Fluffy Stuff
We all want a break from the summer every now and again. This 'fluffy stuff' as my kids have taken to calling it, molds together to create snowball look-a-like's and provides hours of fun. If your kid is a Frozen fan, this is the perfect party idea to not only keep with the theme no matter what the weather. After dodging and throwing snowballs for a couple of hours, your kids and their guests will have burned all the energy from their cake right up.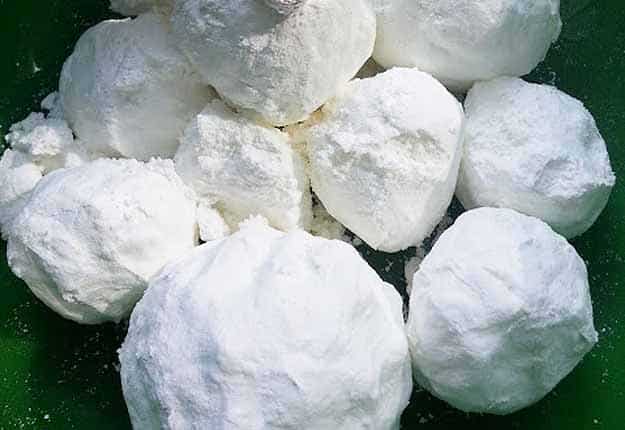 10. How to Make Rainbow Bubble Snakes
Ok, I thought these were a cute little DIY idea that my kids would like…little did I know they would go crazy for them. These bubble snakes are so easy to make and they provide endless hours of entertainment for pennies. I call that a win-win. Combine all the joy of strands of bubbles with a rainbow of color and your kids will run happily around the backyard for hours.