Looking for some fun outdoor craft ideas for kids to make at home this summer? We were, too, so we decided to share our list of the best DIY ideas for kids to make outside with you. From cool DIY games like Yahtzee and bowling, to water activities, to DIY painting crafts, we have fun ideas for children that will save you from summer boredom and "What can I do?" Easy and creative do it yourself projects that are amazingly fun and best done outdoors. I especially love the DIY game ideas- have fun and entertain your children while both making and playing with them. Enjoy the nice weather and play with these this summer crafts for kids this weekend!
1. DIY Mason Jar Fairy Lights
This fun kids craft idea definitely has a WOW factor. Easy to make, and simple and safe enough for kids to be able to work on themselves, this creative DIY project idea lets you create fairy jars that glow in as many colors as you can find in glow in the dark paint. These DIY lights use only a few things for supplies – mason jars or other repurposed jars and glow in the dark paint. Check out the step by step tutorial and video to see exactly how to make this fun outdoor crafts for kids.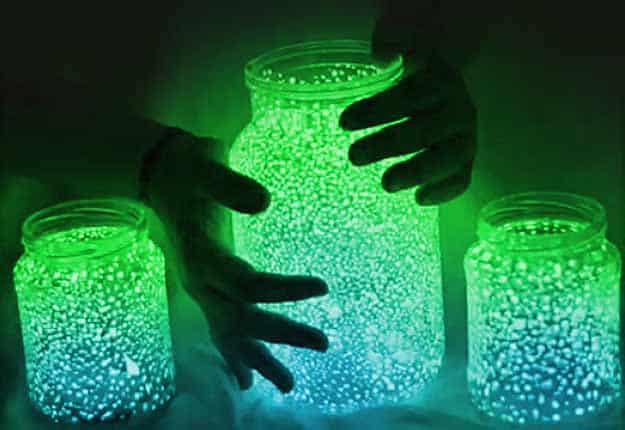 2. DIY Recycled Bottle bowling
Umm… This is adorable. My favorite kids crafts ideas are ones that require me to do no shopping or even hunting for DIY project supplies. With some leftover soda bottles, an old tennis ball and some acrylic paint, you can create this cool DIY bowling game for an easy outdoor idea for your kids this summer. This one is simple enough for the kids to make themselves, which makes this project idea even better.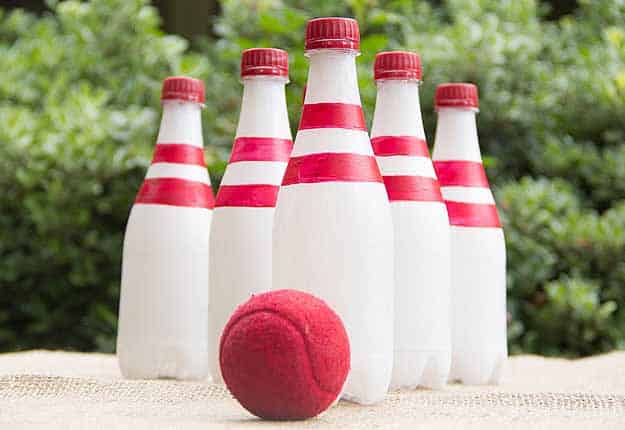 3. How to Make a Kite
Kites are one of my favorite tried and true craft projects for kids. Although the standard diamond kite is a classic for a reason ( it remains one of the coolest DIYs around for children) you can also make homemade kits in all sorts of shapes, colors and sizes. As long as you are mindful of the aerodynamics, lots of cool kits shapes can be created. Thankfully, Pinterest can help you out with that. I looked on Pinterest with my kids last weekend for some cool kites, and I think we have over 40 on our bucket list of kites we want to make.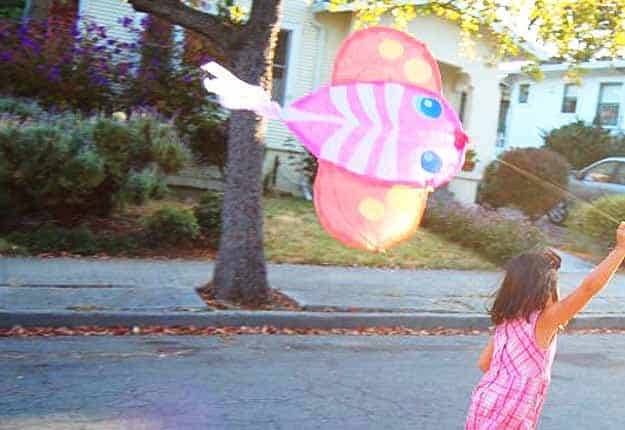 4. $5 DIY Yard Yahtzee
Looking for cheap DIY crafts ideas for kids to make? Try this one. This project costs less than $5 for supplies and is also a cute DIY painting project your kids can help out with. You just need some wooden cubes and colorful paint, then let the creativity begin.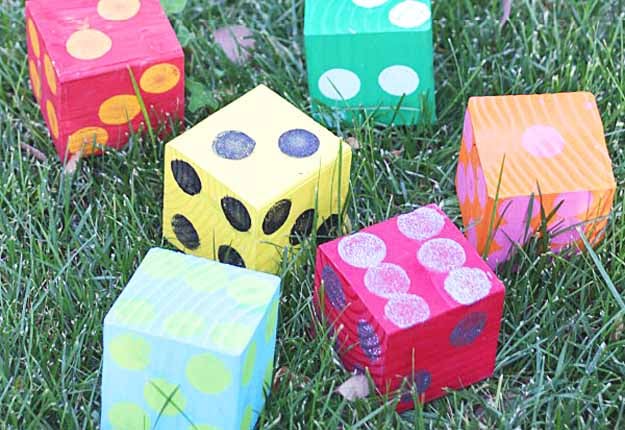 5. DIY Sponge and Duct Tape Bath Boats
I have to admit, that as many DIYs as I have made, it never occurred to me to make boats out of sponges, nor did I think of making water toys out of duct tape.Popsicle sticks, check. Sponges, check, Duct tape, check. Kudos to the folks at the Craft Train for coming up with this super cute kids craft idea that can be used in the bath, pool, lake or fountain. As you probably know, duct tape now comes in about 500 different colors, so the creative possibilities for decorating these flags is endless.