Getting married and want the wedding of your dreams, but there is just one problem standing in your way? A big one? If that big problem happens to be money, then never fear. Brides on a budget are nothing new, but what is new is what you can make to create a wedding so magical, it just might be better than any dream you've had just yet. Think inexpensive DIY wedding decor and craft your way into the most talked about, beautiful wedding celebration ever. I am sorry, you wedding industry people, but brides simply no longer want or need to pay you thousands of dollars to do what you can do, but better.
If you don't have lots of extra money to spend on your wedding budget, but have time, then you are in luck. With 50 creative ideas that you can make for your wedding using Dollar Tree items, you can definitely create cheap DIY wedding decor ideas that look anything but inexpensive. Creativity and a bit of your time are going to net you some do it yourself wedding decorations that look as good or better than what you can pay for, plus you will get to take so much pride in the fact that you lovingly handcrafted each and every detail.
You can have that special, lovely wedding ceremony of your dreams while keeping a strict budget in mind. Look at these ideas for DIY wedding centerpieces, signs for your outdoor or indoor ceremony, Dollar Tree DIY wedding favors and table decor to see for yourself. Getting married does not have to break the bank, and it doesn't have to be boring, either. With easy to follow step by step photo tutorials, you can craft your way into that dream wedding. Grab a friend or two and these will take even less time to make. I had a friend who had two wedding decor making parties and it was such a cool thing to be invited to. I loved getting to help her make DIY decorations, and we all took pride in getting to see them in the wedding photos she sent to use as a thank you. Check out these creative ideas for wedding decor you can make yourself (and congratulations!)
Be sure to also check out a few other ideas we have when it comes to the bride who loves to DIY, We have DIY wedding invitations you can make to save some money, DIY flowers the bride (or groom) can make themselves to fit any budget, homemade DIY favors, DIY wedding centerpiece ideas and more do it yourself wedding decor projects in case this list is not quite enough. Getting married outside? Not a problem, in fact, we created a special list to make just for such an occasion, so be sure to look at out our list of the best DIY outdoor wedding ideas. Last but not least, if you still think you can't afford to pay for that dream wedding or maybe the honeymoon and time is on your side, check out these 75 crafts to make and sell and start funding your wedding by making money with your creativity!
Cheap DIY Wedding Decor Ideas
1. DIY Hula Hoop Romantic Floral Canopy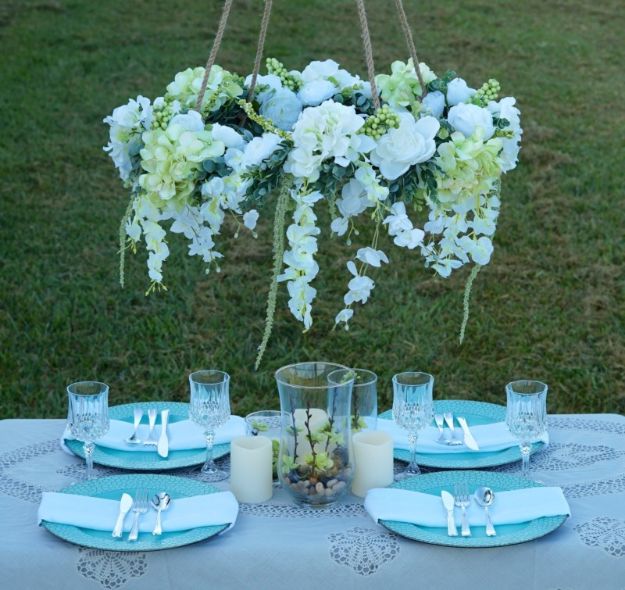 So there are 50 DIY wedding ideas here and I put this one first because it is my absolute favorite budget-friendly wedding decor idea ever. So creative and unlike anything you've ever seen at weddings, this hanging wedding centerpiece idea belongs at every outdoor wedding and perhaps some indoor ones, too. Imagine this pretty DIY centerpiece idea hanging over the guest book table, over the table with wedding gifts, over the bride and grooms table or if you have enough trees or places to hang such things, maybe all of your tables? Make this cool and inexpensive wedding decor idea with supplies from Dollar Tree or your local dollar store. You are going to need a hula hoop, some rope and real or faux flowers for this and you'll be in business, ready to make this craft for your wedding.
Watch all the dollar tree wedding ideas here on Youtube
then check out the step by step tutorial links here.

2. Rustic DIY Wedding Sign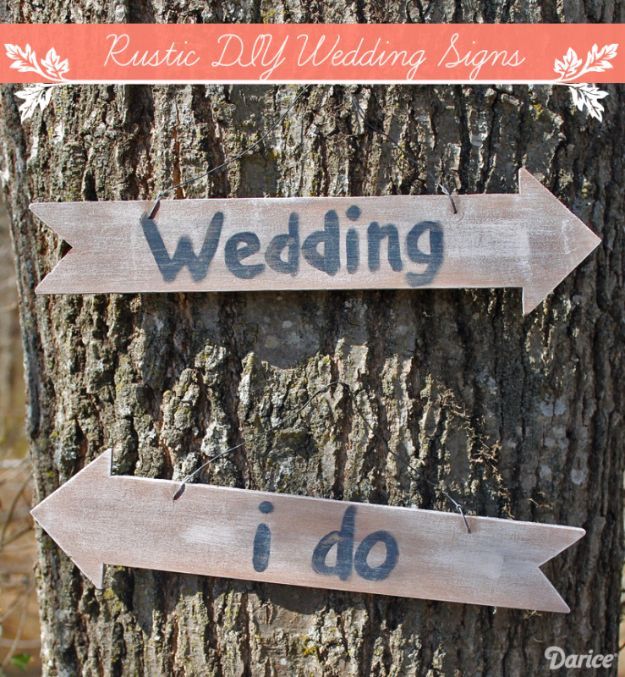 This makes an amazing wedding photo, don't you think? So easy to make and how fun to have at any outdoor ceremony. Direct your guests to the right place with these fun arrows that tell them where to go for all of the marriage festivities. Say " I do" with these DIY wedding signs that are rustic and full of country charm, perfect for a shabby chic themed or outside wedding party.
3. Greenery Table Garland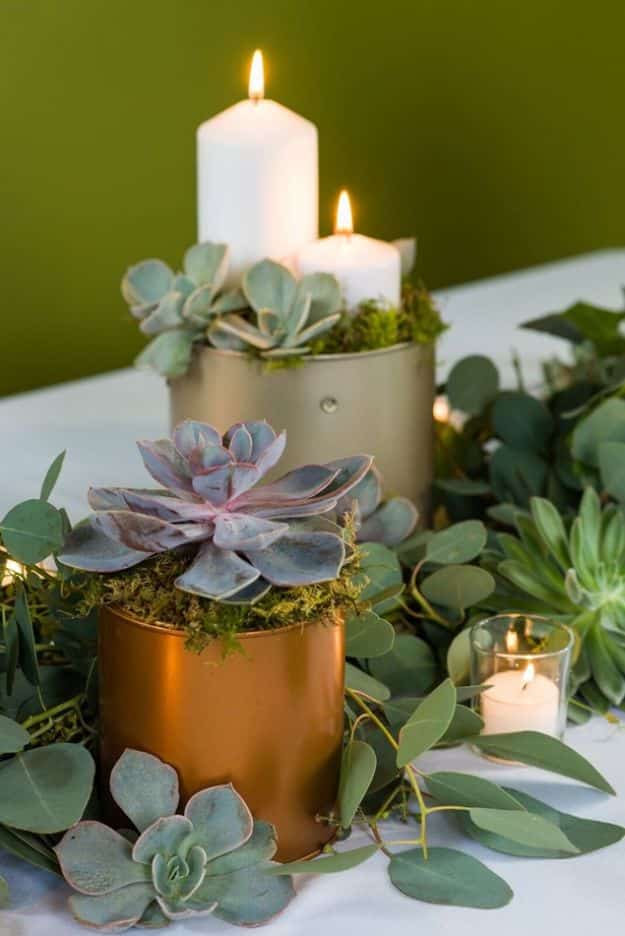 Drape this garland down the center of the table to create a stunning tablescape. It is super easy to make, thanks to this DIY tutorial from You and Your Wedding. And guess what, it will also save you from significant florist fees. Make your own wedding flower arrangements and walk down the aisle with pride when you get to see your impressive work along the way. This DIY rustic wedding decor idea will look great for an outdoor wedding idea, and an indoor ceremony, too.
4. Easy Bottle Garland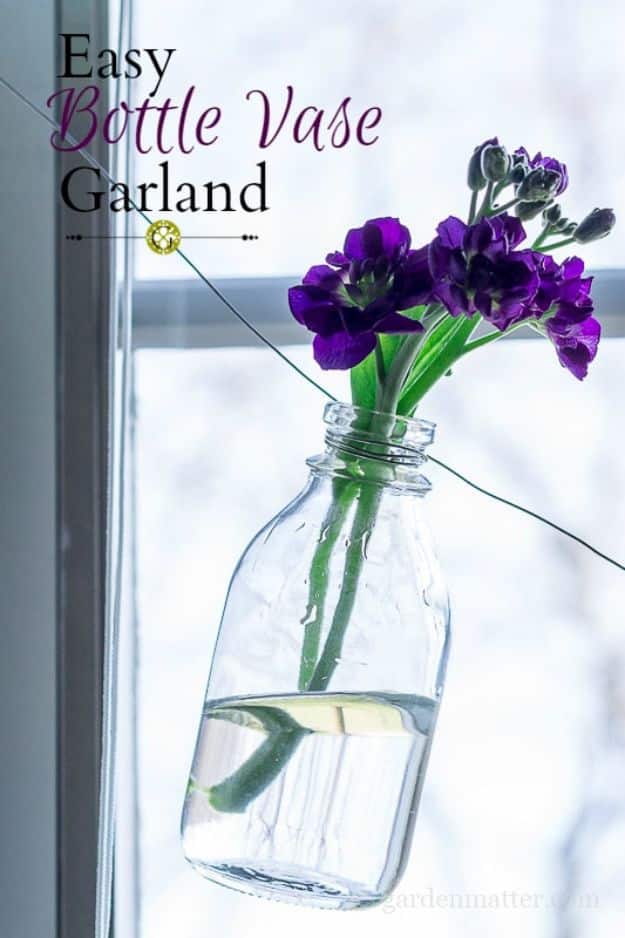 This is so adorable! If you love flower decorations on your big day, this idea is perfect. I think it would make for a great photo backdrop as well. Head on over to Hearth and Vine to learn the full instructions on how to create them. So I saw these cute garlands which are so simple I almost passed them by. Super easy to make, you just need upcycled glass bottles or if you feel like buying so they all match, you can grab some at Dollar Tree. However, milk still can be purchased in glass at some of my stores here, along with yogurt and some other dairy. I am sure you can find other products in these bottles, too. Why not start collecting them now so that all you have to do come time for the big wedding day, you just add the wire and flowers? This is definitely the loveliest DIY wedding garland idea I've seen, would definitely add to my list if I were getting married again. Brides on a budget, take note of this one.
5. Fringe Balloons DIY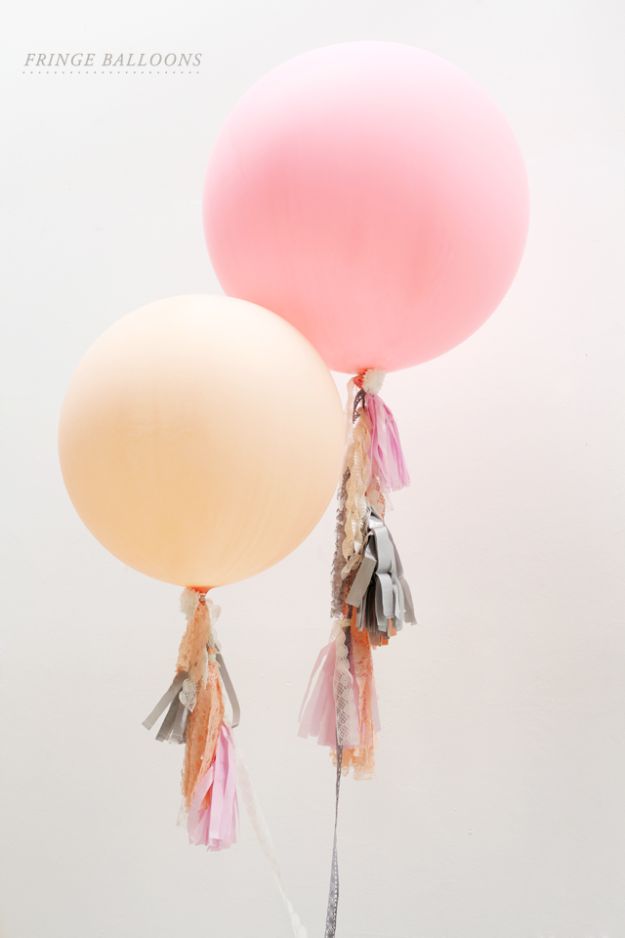 Here is another easy wedding decor idea you can make at home. These DIY Fringe balloons are stunning and the possibilities are endless. Learn how to make these by following along with the tutorial from Jessie Webster. They are super simple to make and are a great added element to a wedding reception, bridal party or as creative touch when you are in the market for DIY wedding shower decor, too! Plain old balloons get dressed up with this cool dollar store wedding decor idea.
6. DIY Carnation Heart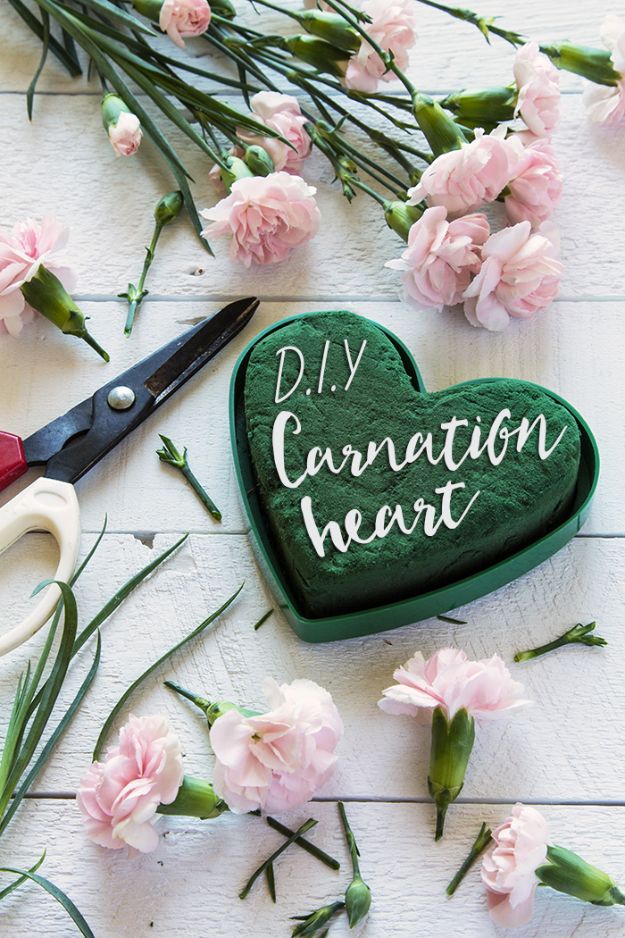 How pretty are these DIY floral hearts for any wedding day? Create the perfect romantic mood with this delightful heart made from pixie carnations. To learn how make this, follow along with the complete instructions from Modern Wedding. For a DIY dollar store wedding idea that looks anything but cheap, you definitely want to add this to your DIY wedding decor projects list. Even if the wedding invitations have already gone out, you still have time to make this quick DIY wedding decor idea. Pretty flowers need not cost lots of money, learn how with this simple tutorial.
7. Flower Girl Basket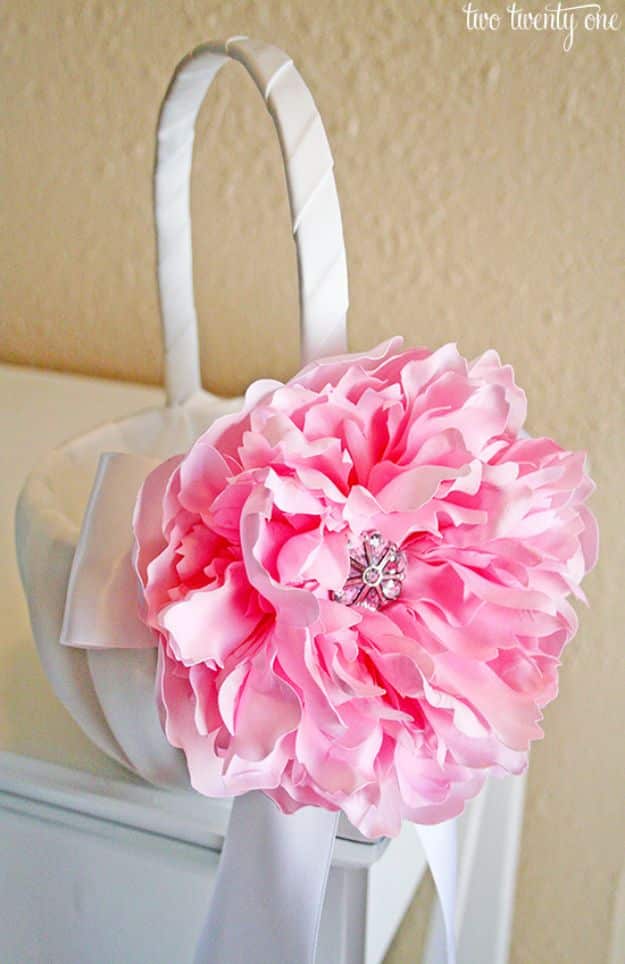 There's no need to spend a fortune on a flower girl basket when you can make one better yourself! For less than $20, you can re-create this pretty simple wedding DIY project at the comfort of your home. Dollar tree supplies everything you need to make this cheap DIY flower girl bouquet, and it looks so impressive, better than most things you can buy in stores. Looks great in photos, too and is sure to be a special keepsake you or your little girl who assists the bride will keep tucked away as a special memory of your big wedding day. DIY wedding flowers made easy, see for yourself.
8. DIY Painted Burlap Table Numbers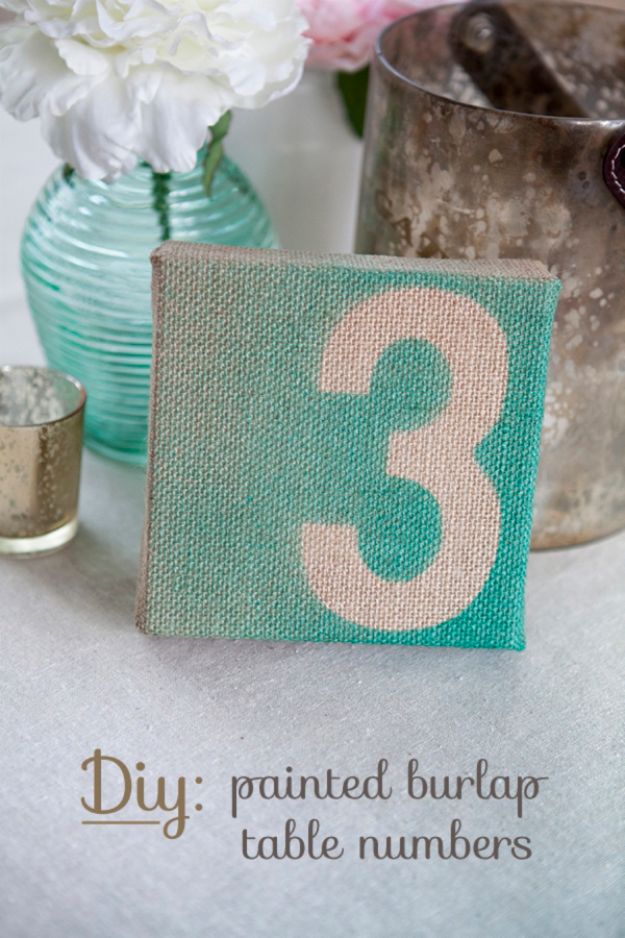 In this step by step tutorial, Something Turquoise share an easy and unique way to paint burlap table numbers for your rustic or shabby chic wedding! Add a bit of glamour to your rustic-themed wedding by re-creating this simple DIY.
Dollar Store DIY Wedding Ideas
9. DIY Aztec Sand Centerpieces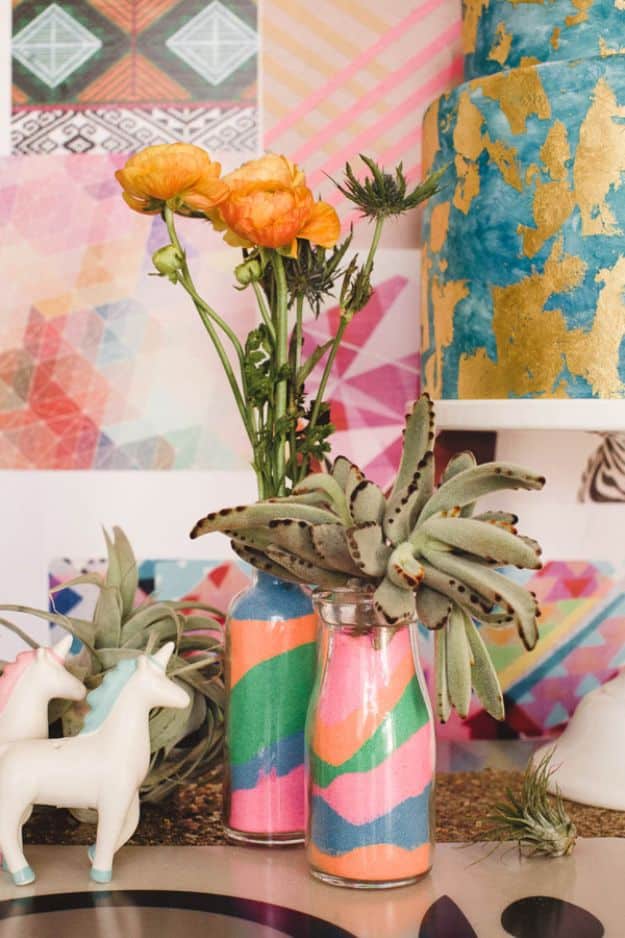 Here's an alternative to your usual centerpiece. Spice up any tablescape at a wedding with a pop of color from these Aztec Sand Centerpieces. They will totally set the mood for the most enchanted event of your life. For memorable wedding centerpieces, this colorful sand vase makes a colorful statement. Since finding this cool DIY wedding centerpiece, I've seen a few variations in Instagram photos, with plenty of likes on all of them. I know it's not just about the photos, but in case you care about that a little bit, consider making these Dollar Tree centerpieces for your wedding. Add some colorful balloons and other fun DIY wedding decor in pastels, and things might just turn out looking even dreamier than you could imagine.
10. Dollar Store Table Chandelier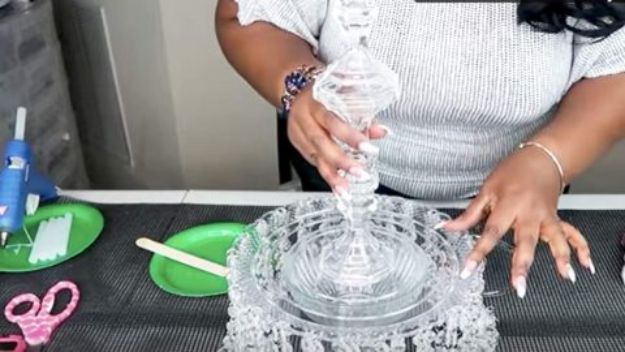 I just love shiny and sparkly things. Make this beautiful table dollar store DIY wedding chandelier by following along with the step by step tutorial so you can get started making one for your home or wedding! This one looked too difficult for me to pull off, but when I watched the step by step tutorial video, I saw that was not the case at all. If you are thinking you might want to make some DIY lighting for your wedding, this cool but cheap DIY wedding idea is a show stopper.
11. DIY Yarn Wrapped Bottles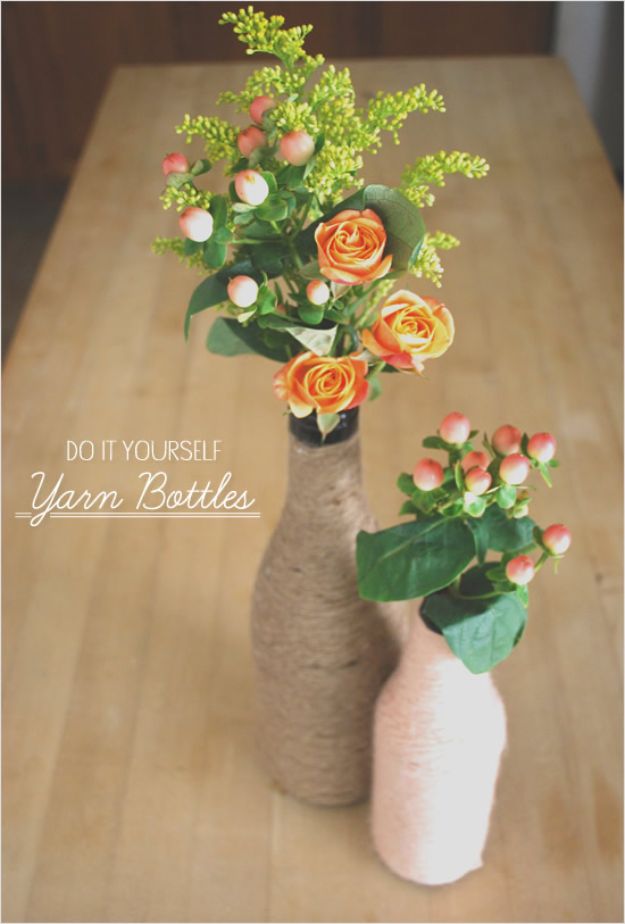 These Yarn Wrapped Bottles are so dreamy and are one of my favorite ideas for creative DIY wedding decor. It definitely adds a heartwarming and colorful rustic touch to your table decor. Read on for step by step instructions from Wedding Chicks to learn how to make your own homemade centerpiece. Perfect if you are planning an outdoor wedding or something with a rustic theme, these go well with colorful DIY wedding flowers or just something green inside.
12. Rustic Kissing Booth Sign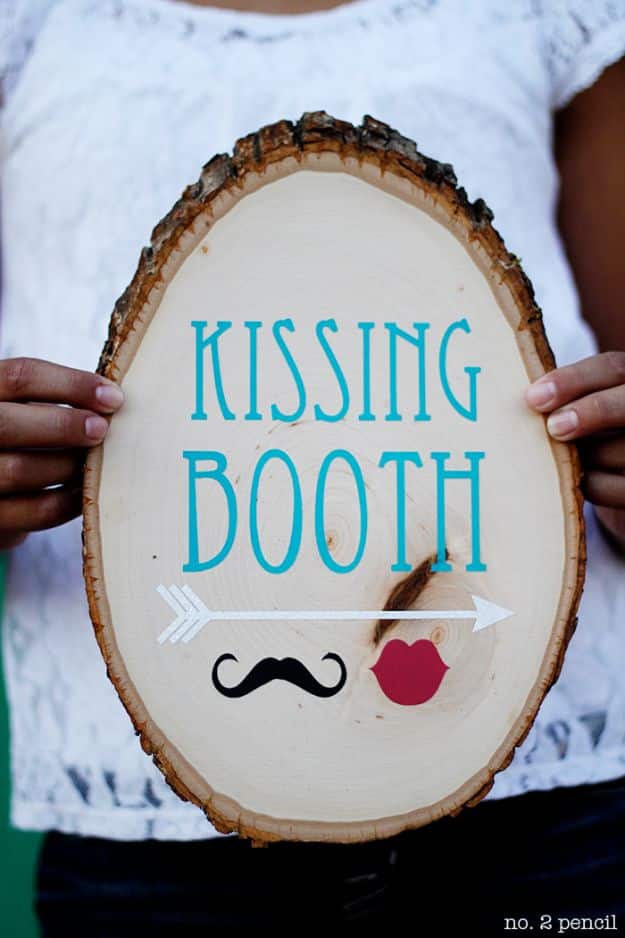 If you're looking for the perfect prop for wedding or engagement pictures, look no further! This Rustic Kissing Booth Sign is a surprisingly simple and quick to make homemade wedding decor idea, you'd never believe how pretty it would turn out. This is super cute, I'd love to make one soon. Too bad I already got married! If I were to go back, I'd make lots of DIY wedding signs for the photos and this would be one of my top picks, because it is one you can keep and hang on the wall of your new home later. What a cool way to remember your wedding day every time you see it.
13. DIY Gold Sequin Heart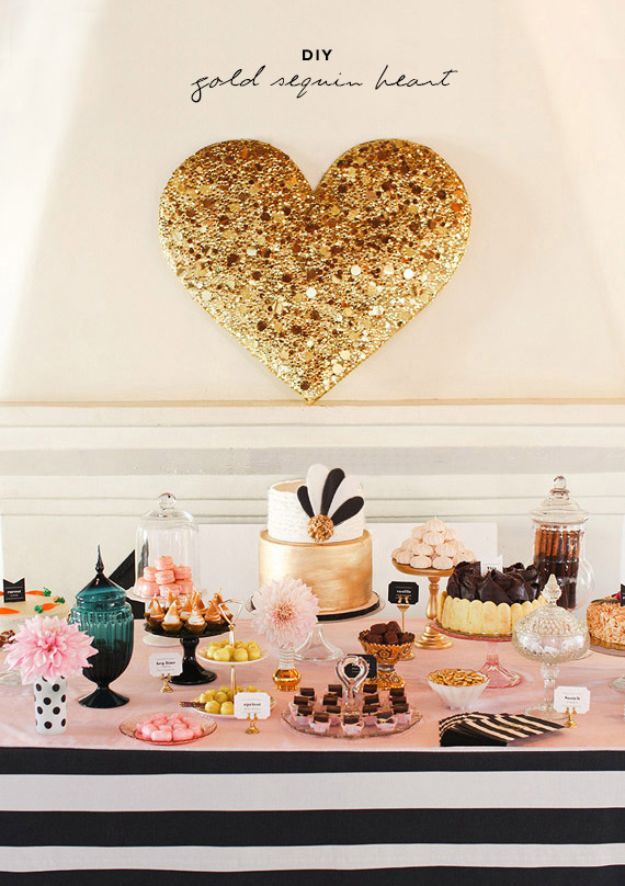 Oh la la. Fancy wedding decor like this DIY wall decor idea does not have to cost a ton of money. When expensive is not what you are looking for (and I am sorry, but who is you wedding planner people?) When you want something elegant and sophisticated but not pricey, check out this Dollar Tree wedding DIY and make a large gold heart (or 6?) for your big day. Another wedding decor idea that is going to look spectacular in photos, the huge heart says it all. Love, love, love.
More Ideas For DIY Weddings
OK, before you move along to the next page, you may want to save this one first. Not only do we have lots more Dollar Tree wedding ideas, but we have lists of tons of other great ideas for brides who want to make most everything.
FIRST: Pin something or bookmark this article to save this Dollar Tree DIY wedding list and then you'll also have our links for these crafty wedding solutions for the DIY girl (or guy)
DIY Wedding Decor For The Bride on A Budget
34 Ideas For Flowers You Can Make For Your Wedding
DIY Wedding Centerpieces
DIY Ideas for Outdoor Weddings
14. Gold Leaf Vases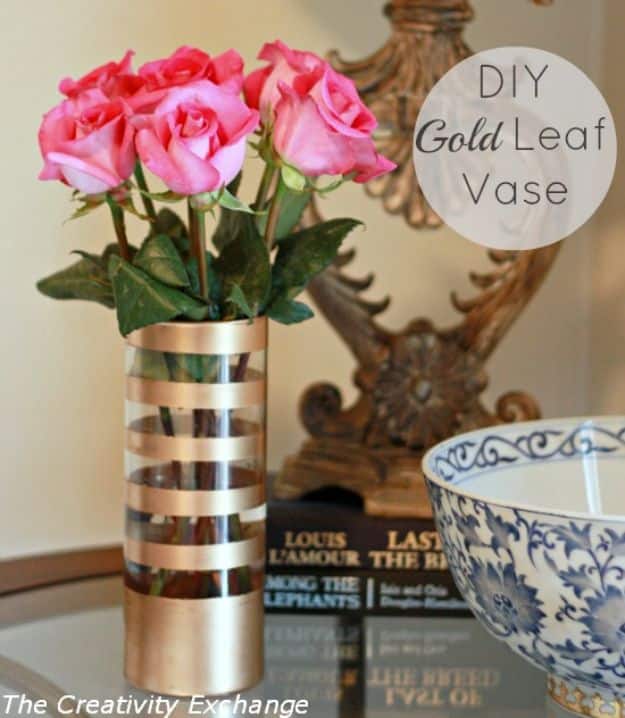 15. Dollar Tree Inspired Candlestick Holder Wedding Centerpiece
16. Dollar Store Hurricanes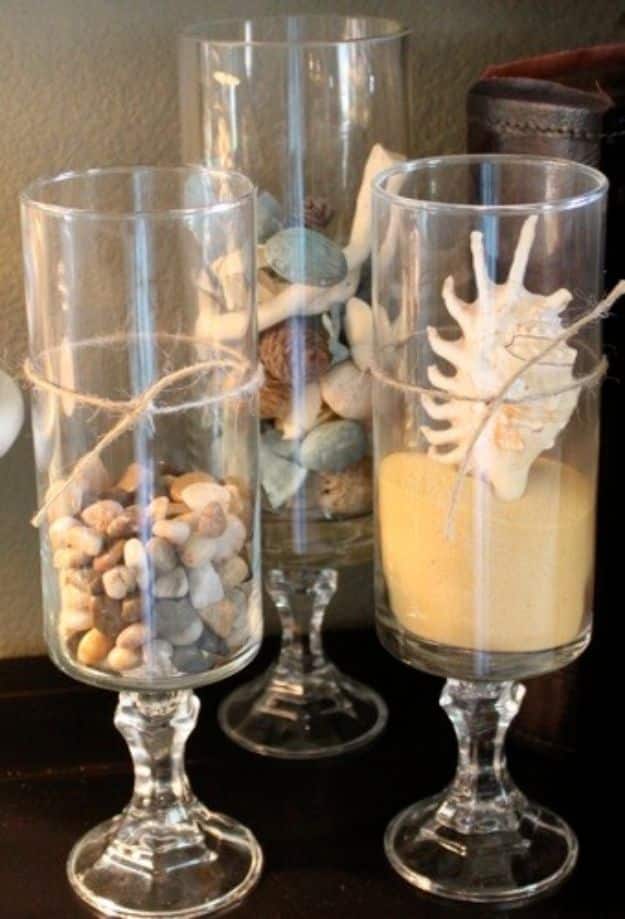 17. DIY Glittered Tealight Holders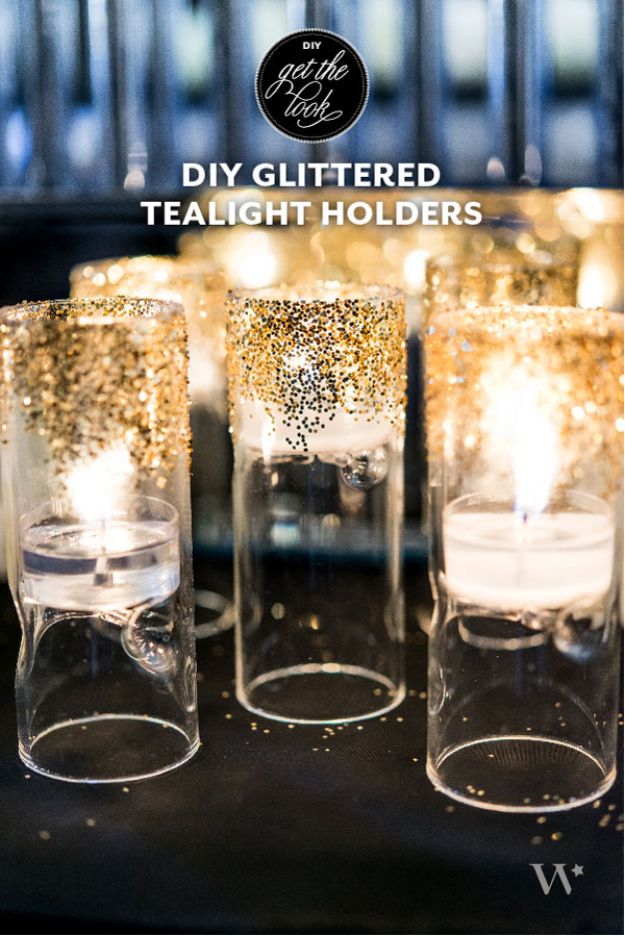 18. $2 Mini Message Bouquet DIY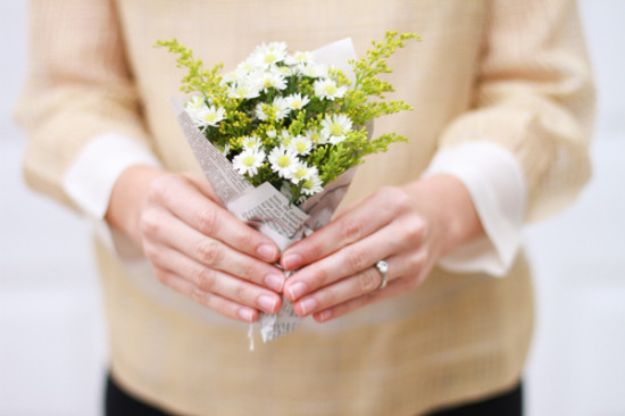 19. DIY Topiary Trees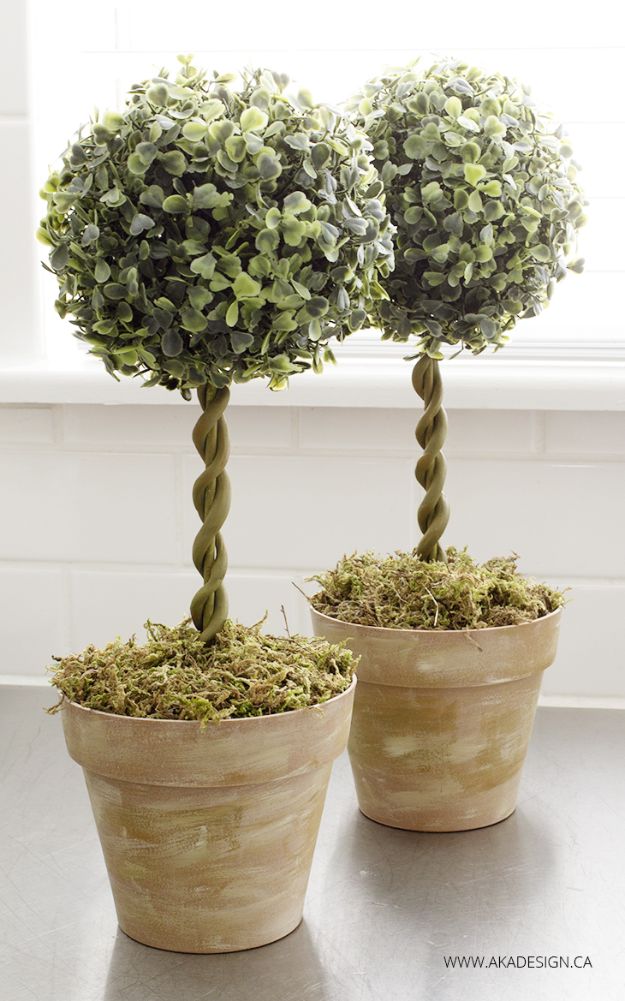 20. DIY Paper Flower Pomander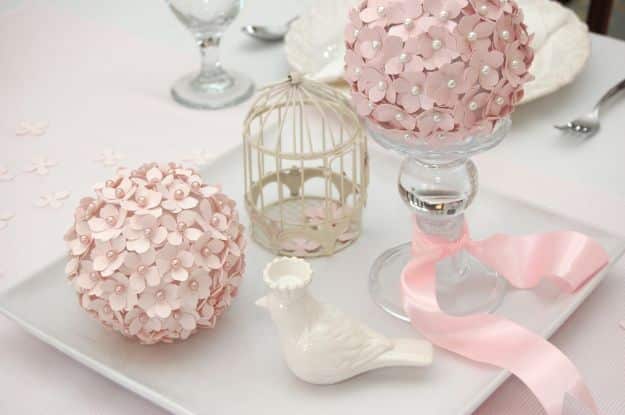 21. Tissue Paper Streamers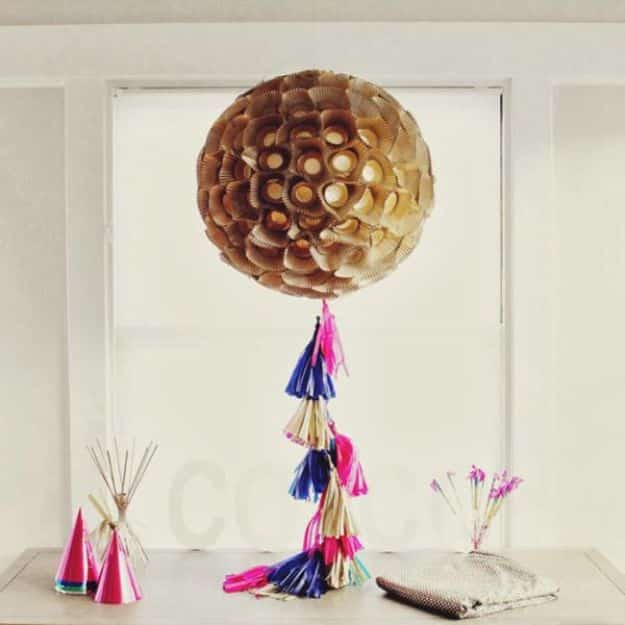 22. DIY Wax Paper Backdrop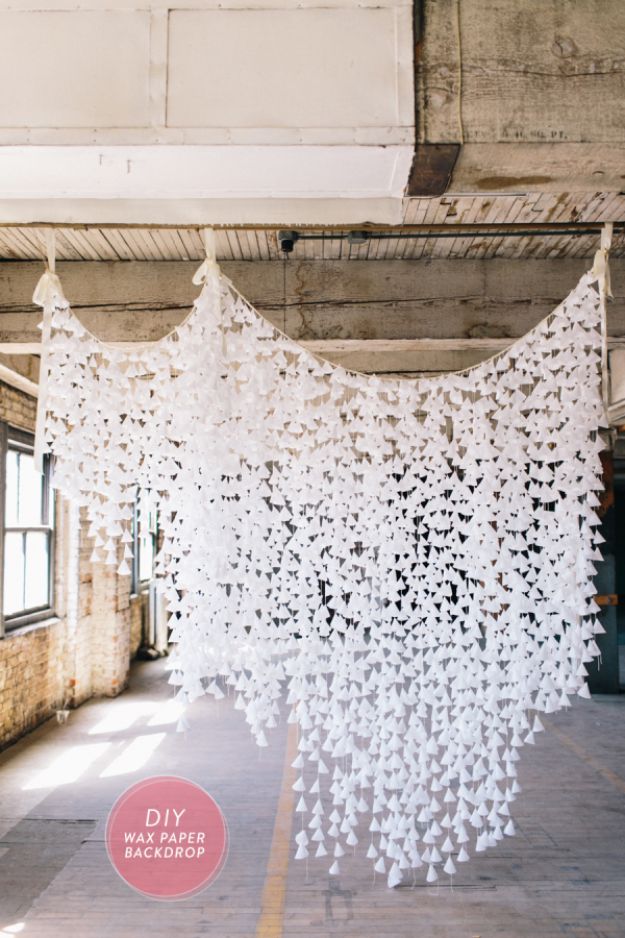 23. DIY Glitter Letter Magnets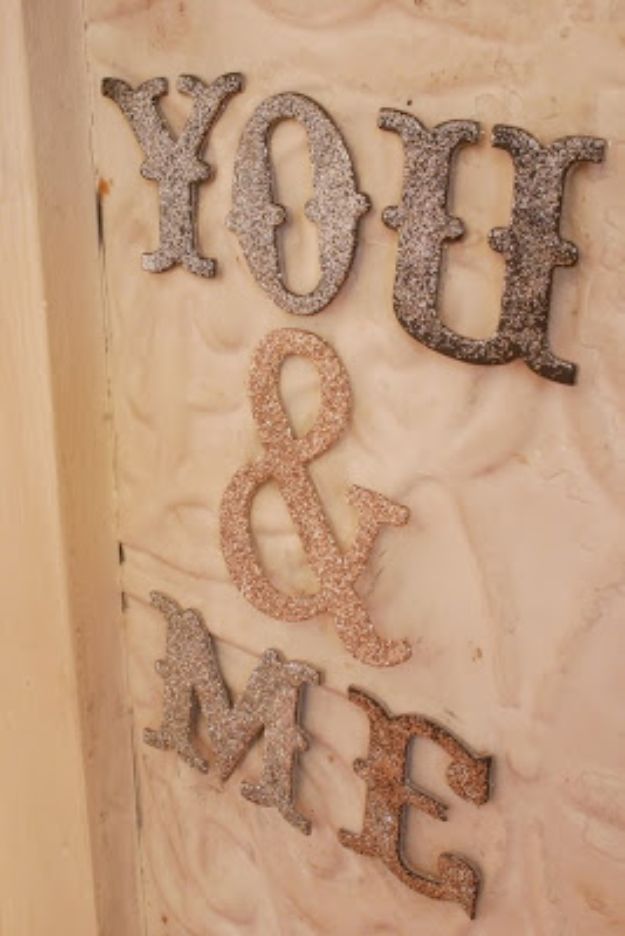 24. DIY Daffodil Bouquet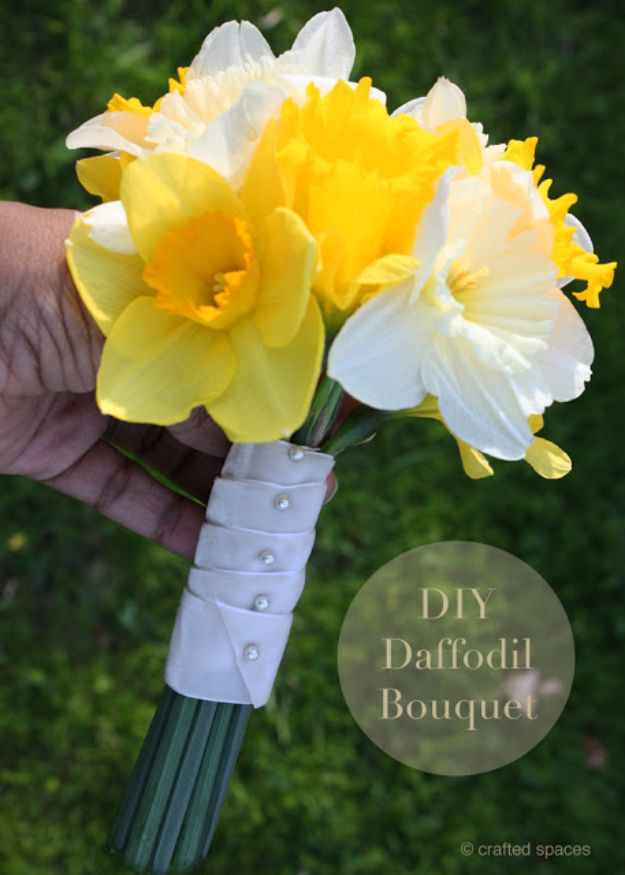 25. Japanese Style Lantern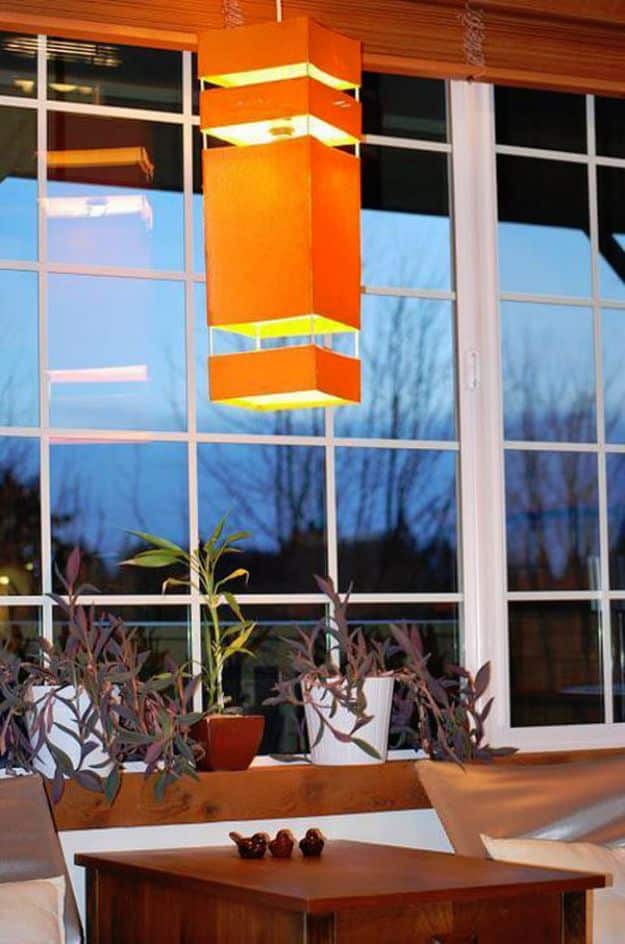 26. DIY Silk Flower Chandelier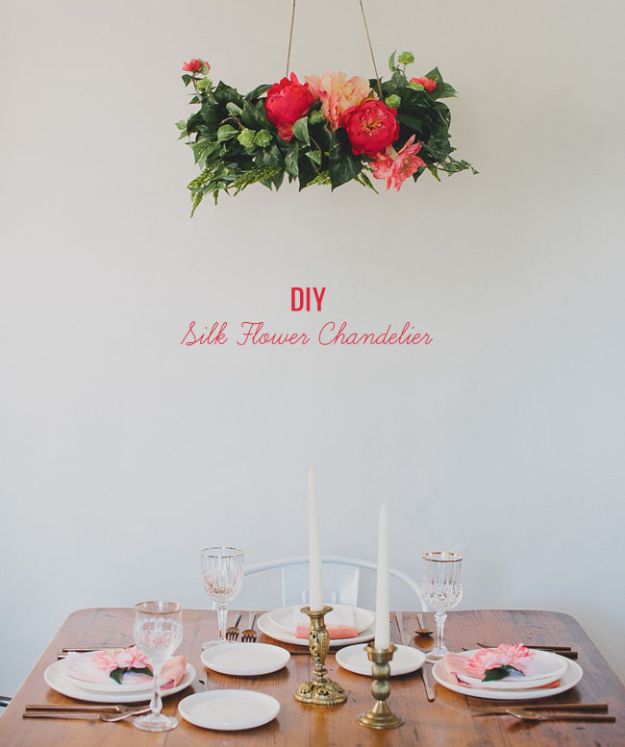 27. Mason Jar Globes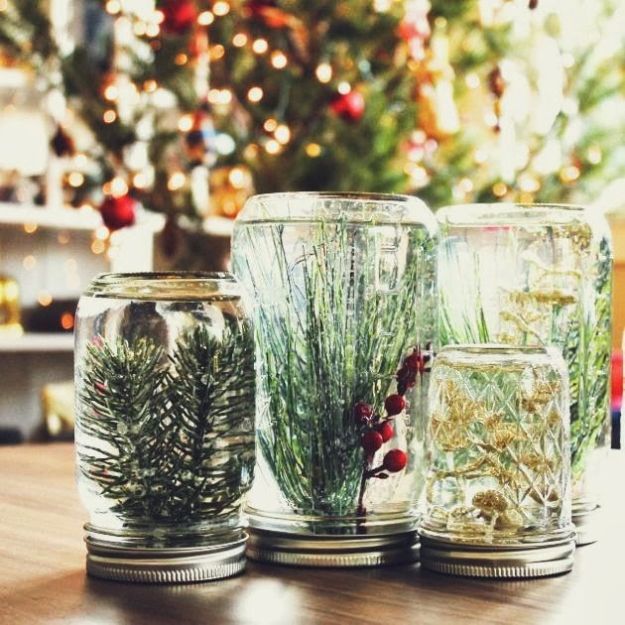 28. Flower Girl Wand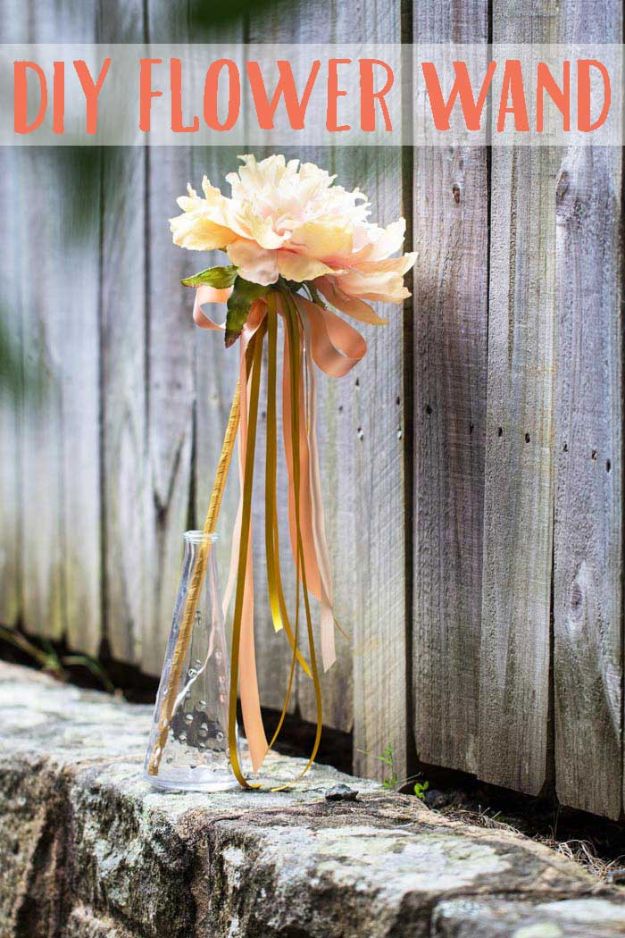 29. Yarn Heart Art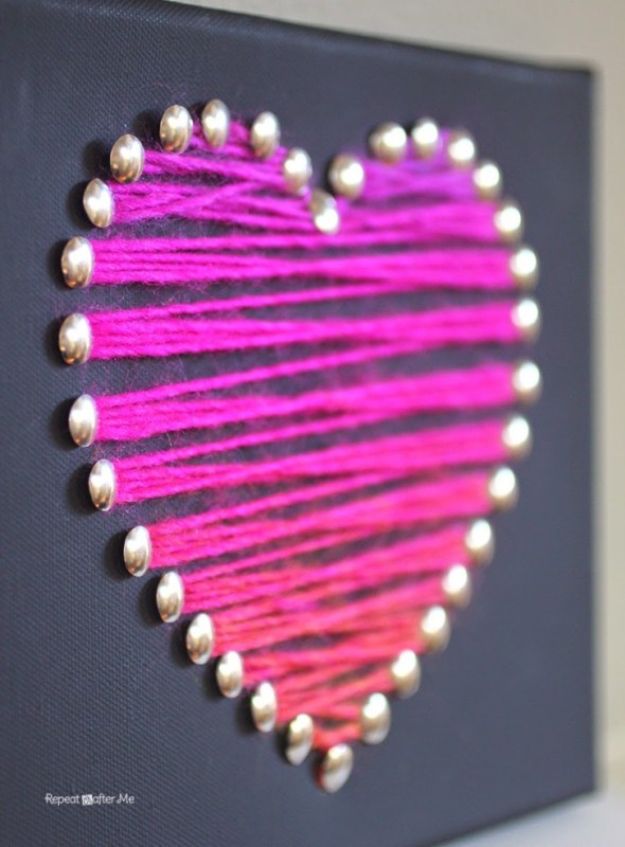 30. DIY Marquee Letters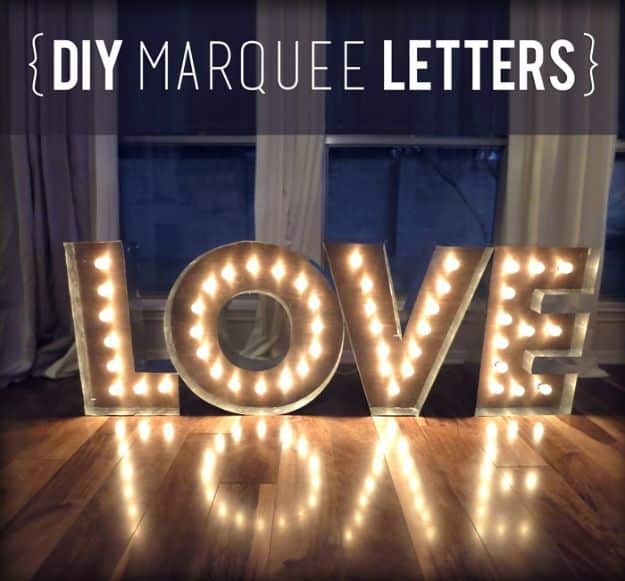 31. DIY Save-The-Date Invitations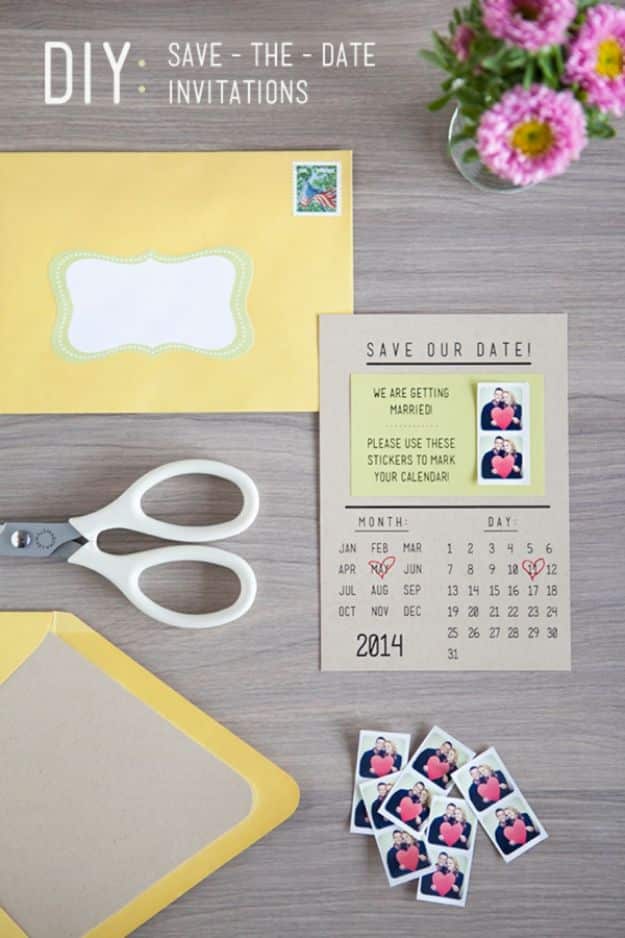 32. DIY Tissue Paper Wedding Flowers

33. Wedding Program Box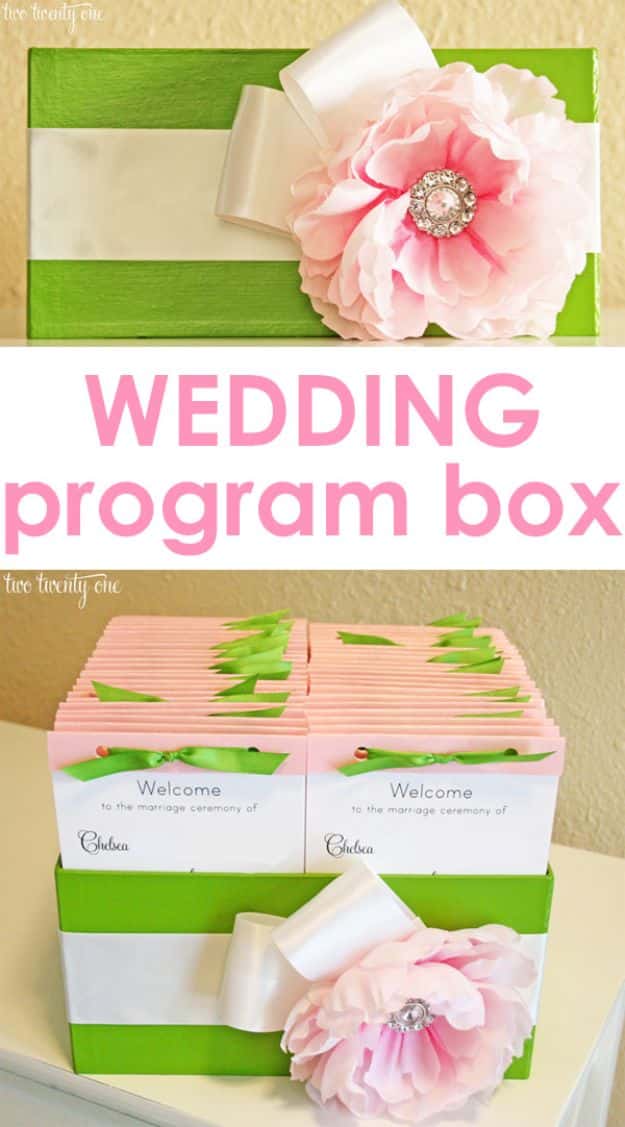 34. DIY Coffee Filter Flowers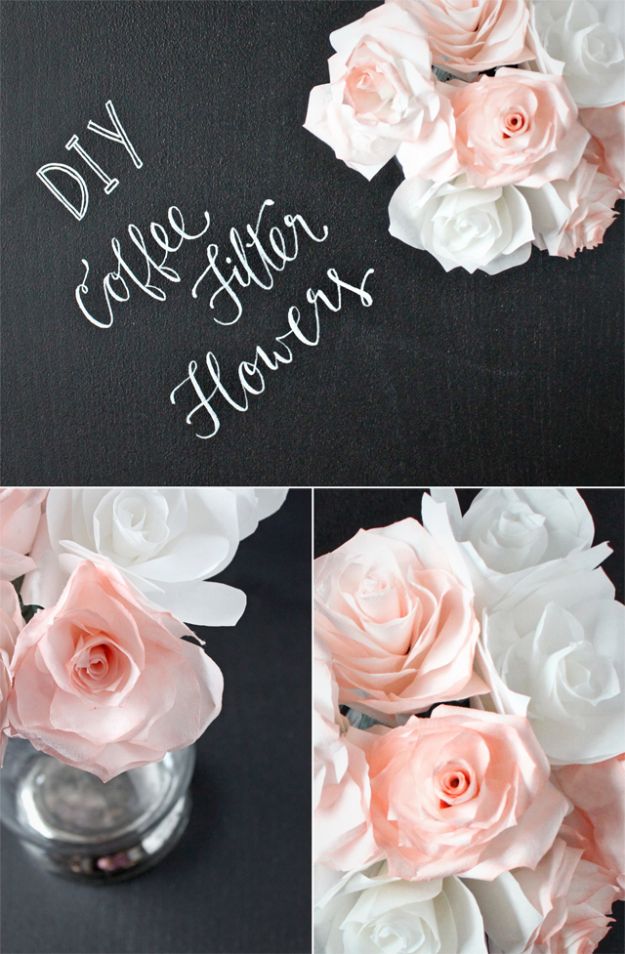 35. DIY Flower & Sand Centerpieces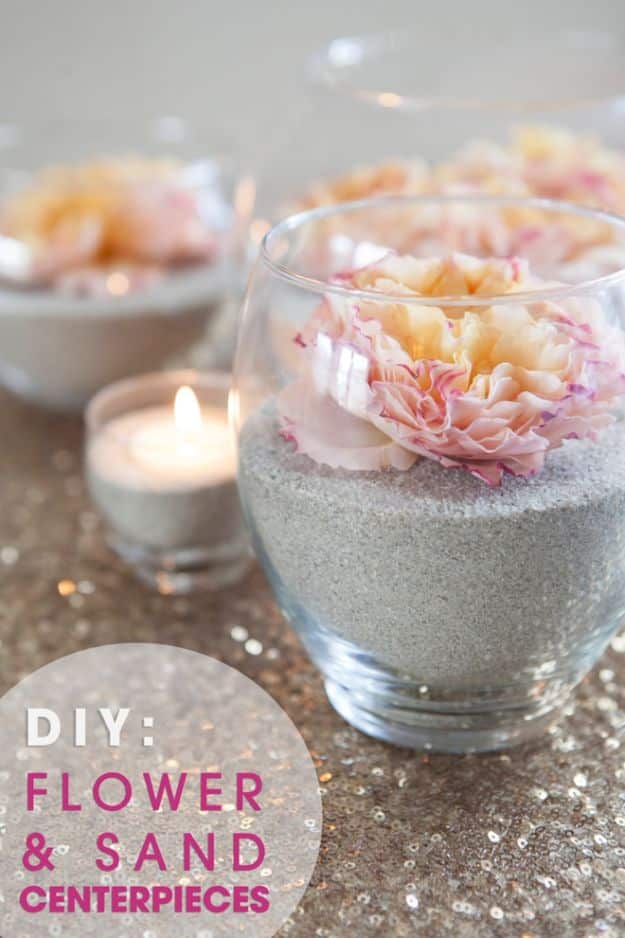 36. DIY Pastel Chair Ribbons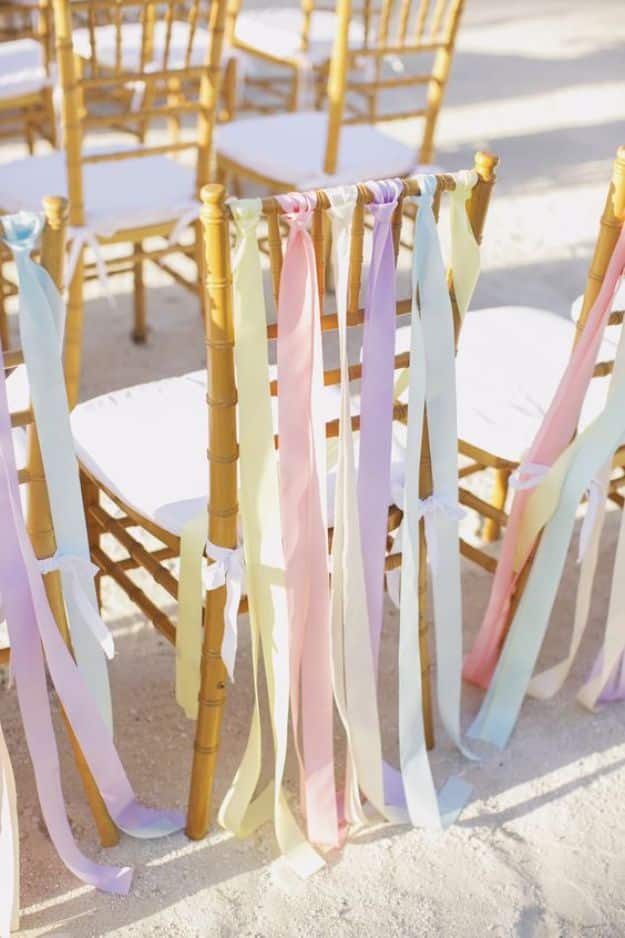 37. DIY Hanging Frame Wedding Photo Booth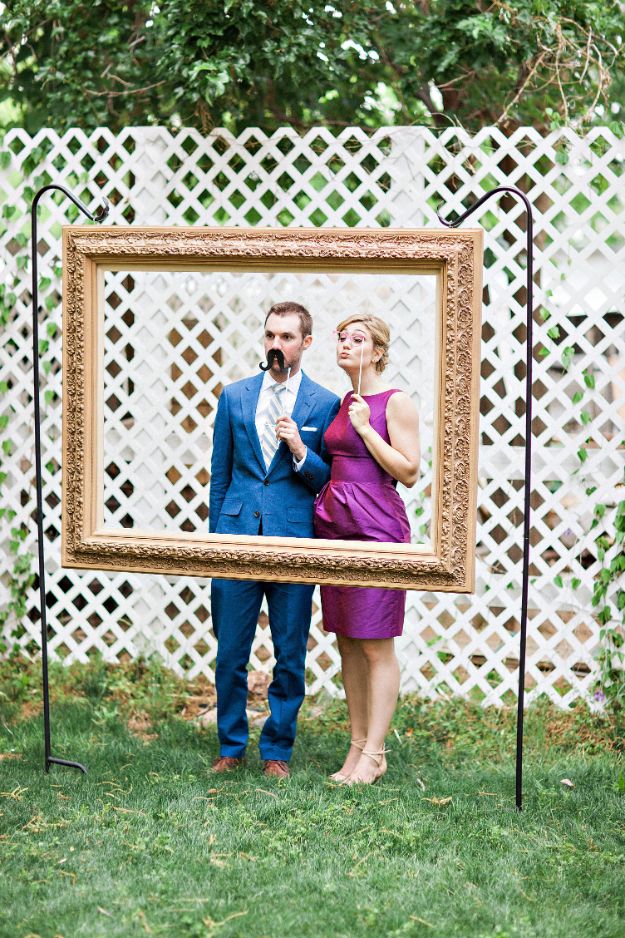 38. DIY Kissing Clothespin Place Card Holders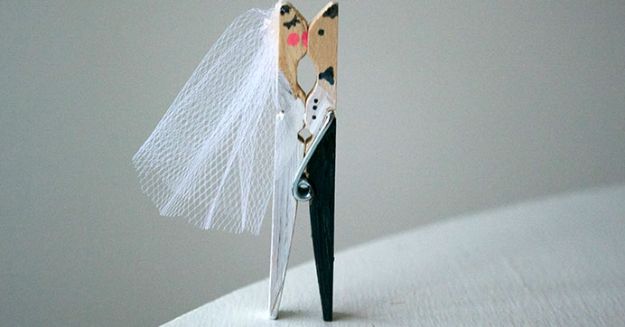 39. DIY Hanging Sunflower Balls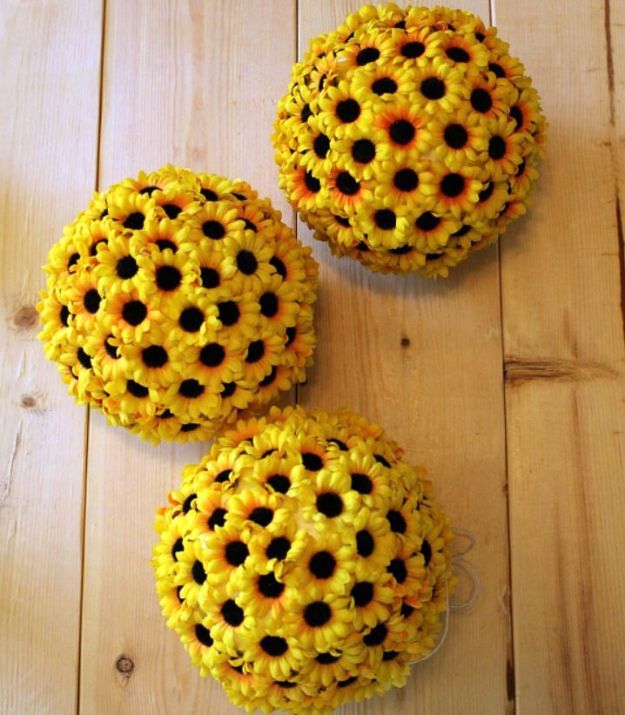 40. DIY Floral Photo Hoop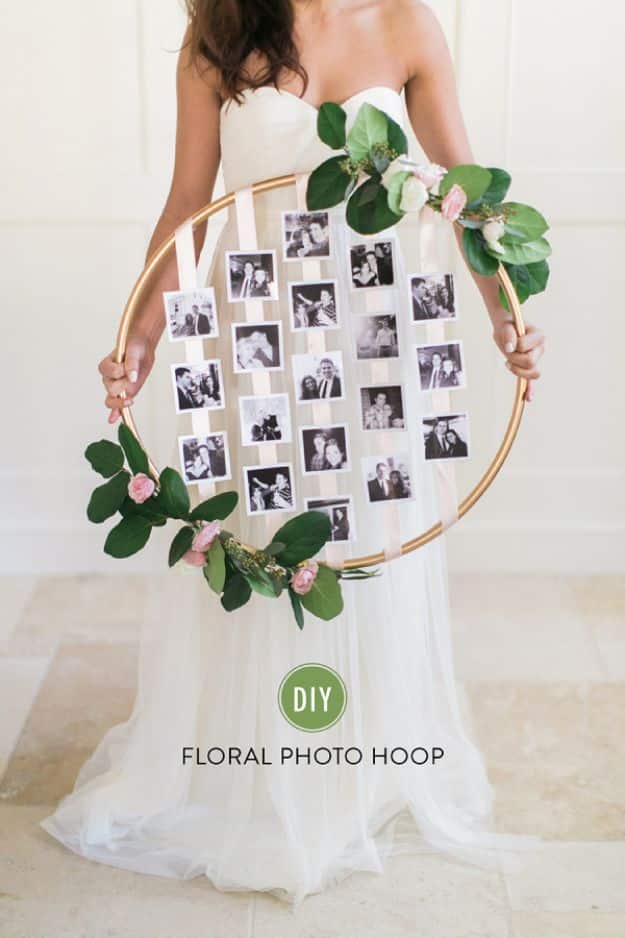 41. DIY Floral Monograms for Weddings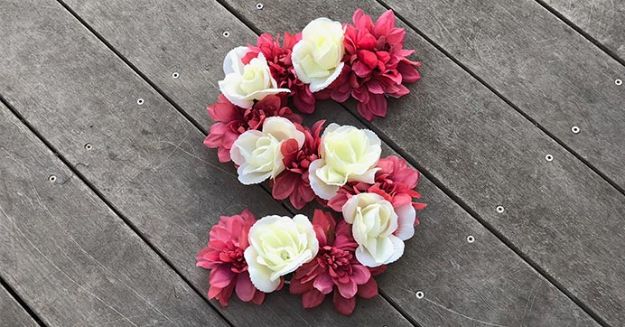 42. Floating Blush Hydrangea Globes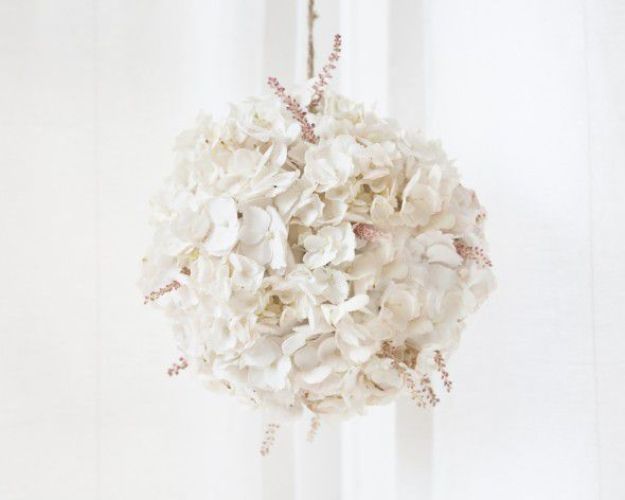 43. Bohemian Wedding Arch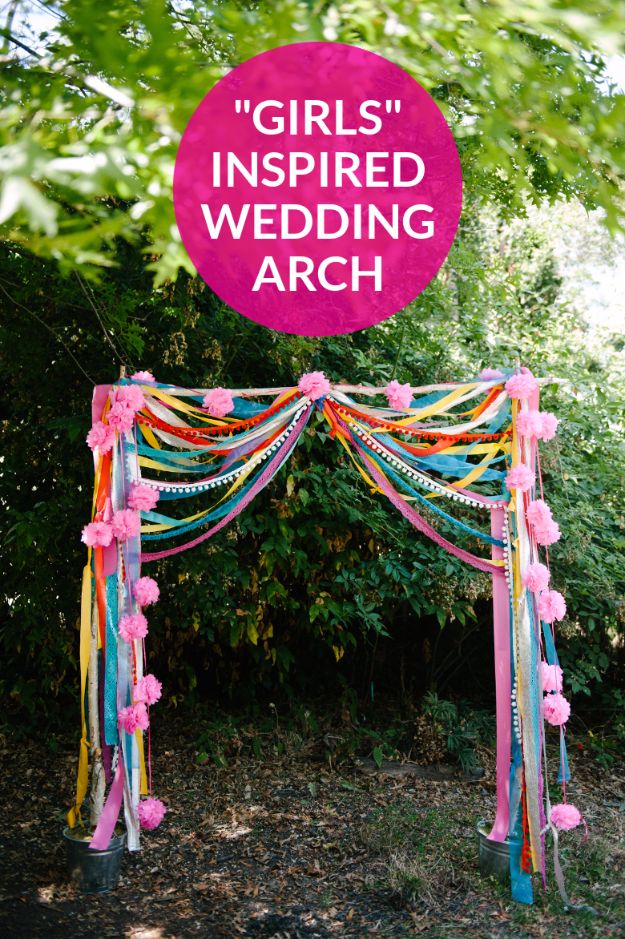 44. Confetti Bar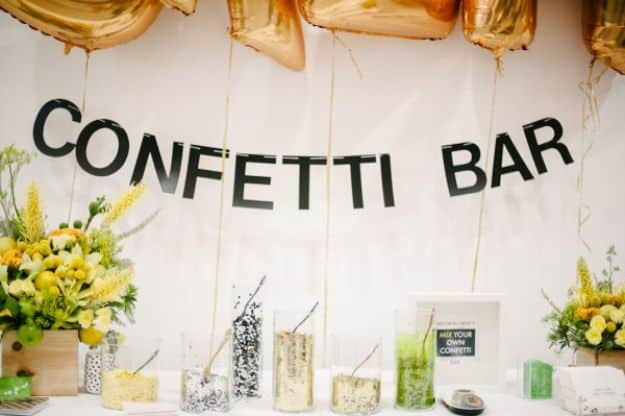 45. DIY Wedding Mad Libs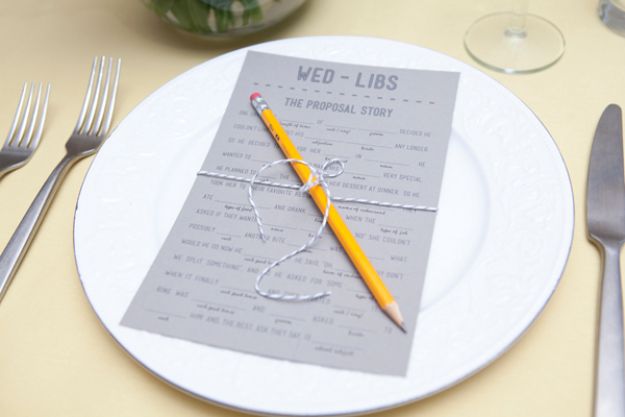 46. DIY Book Flowers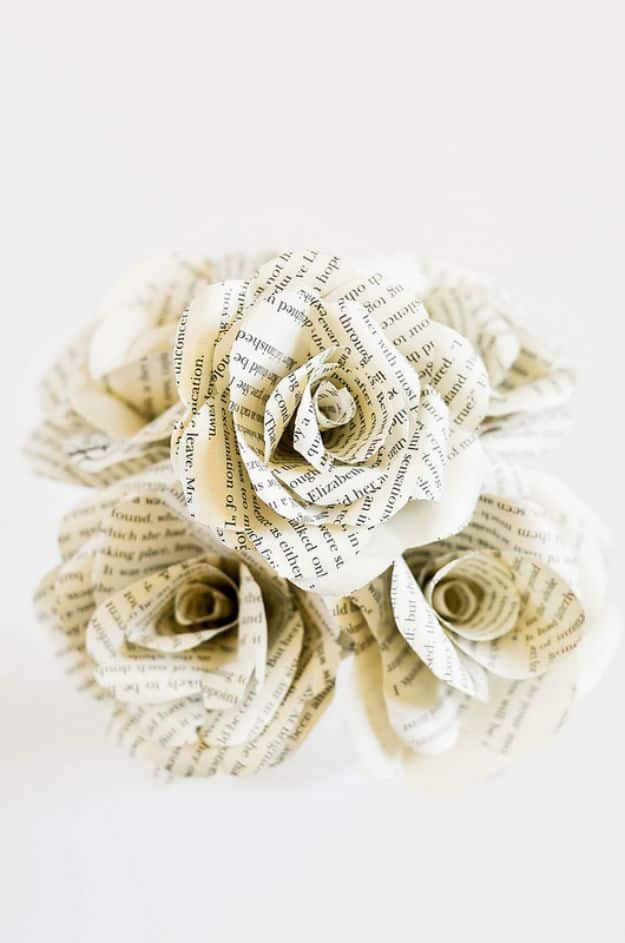 47. Faux Birch Lantern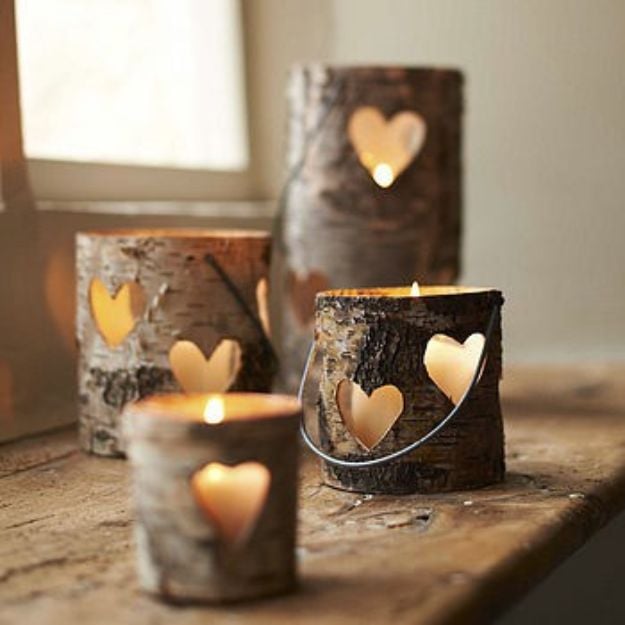 48. DIY Ombre Candle Votives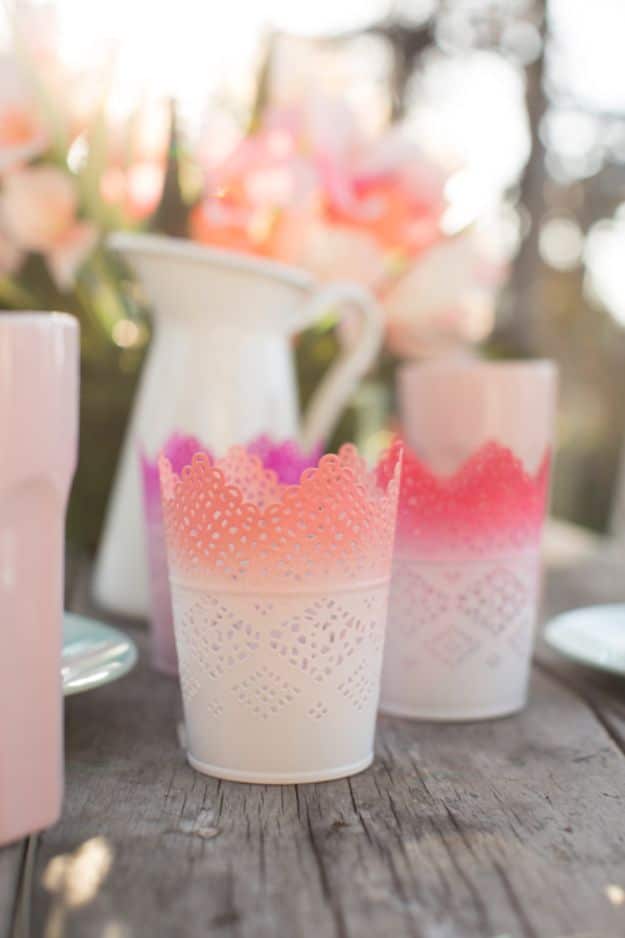 49. DIY Bleach Bride T-Shirt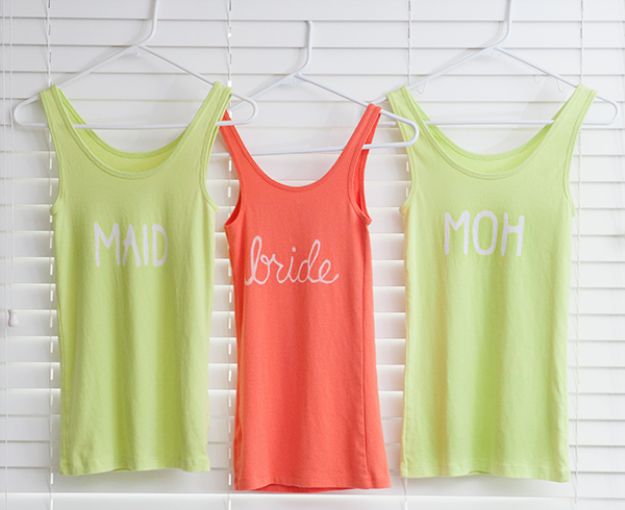 50. Bohemian Feather Belly Band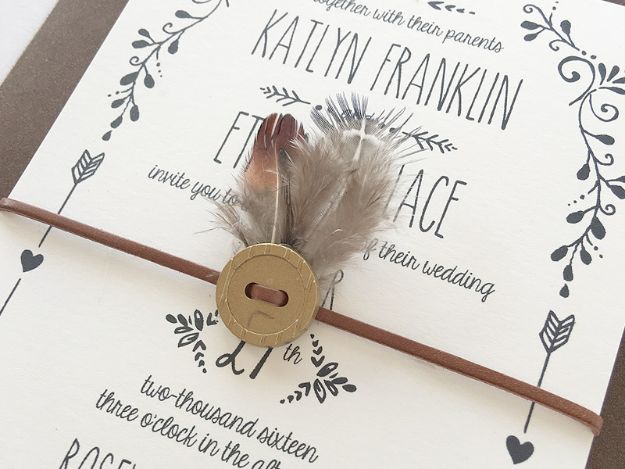 51. DIY Pretty Paper Lanterns