Just get engaged and looking for wedding ideas? First of all, congratulations. What an incredible time this is, where you get to pick out all the things you dreamed of having at your wedding. Perhaps by now you have come to the realization that all those amazing things cost quite a bit of money. Sad, but true.
From flowers to cake to decor, not to mention the dress, weddings can be incredibly expensive. Many brides these days try to counter this problem by making as much as they can and cutting corners on some things that might not matter quite so much. When I first thought about homemade wedding invitations, I thought "no." When I looked at the possibilities for DIY wedding invites, I was both surprised and inspired. Some of the most lovely invitations I have seen, (and I've looked at lots!) handmade invitations give an extra special touch to your celebration because you took the time to make them yourself.
Perfect for those trying to plan a wedding on a budget, these ideas are still high quality and something you can be proud of.From vintage and rustic wedding invitation ideas to elegant, classic and modern invites, the DIY invitation ideas are sure to get you thinking about how you can make your own wedding invitations.
DIY Wedding Invitations
1. Rustic Inspired Wedding Invitations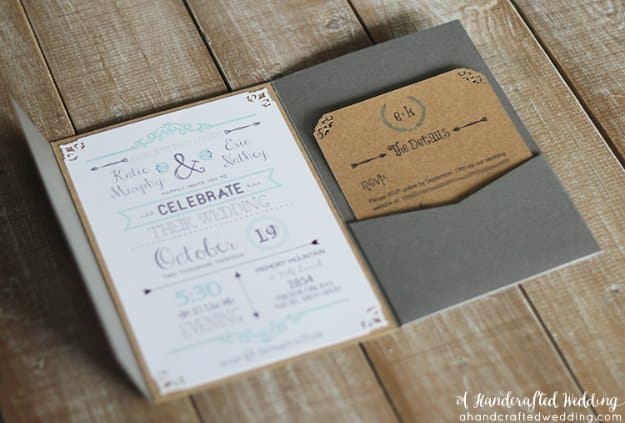 This pretty handmade invitation idea for weddings is perfect for your vintage, rustic themed celebration. Both bride and groom can be proud of this lovely fold out style invitation. With plenty of room for creative wording and the cutest fonts, this invitation belongs at the top of the list for any girl looking to plan her dream wedding. This site has several rustic wedding invitations with free printable templates. Does not require you to buy all kinds of stuff.
2. DIY Vintage Handkerchief Wedding Invitation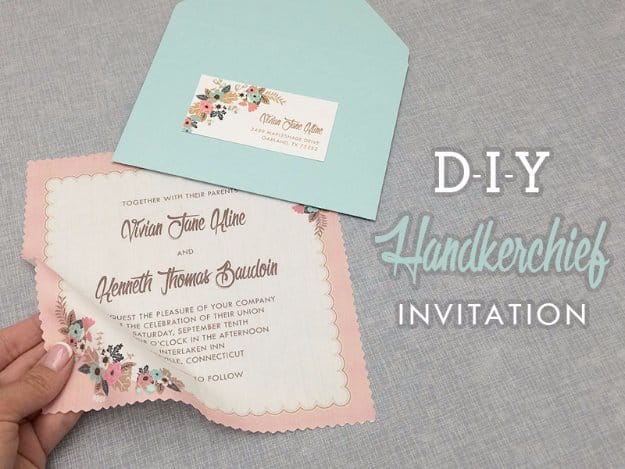 For a vintage wedding, we are loving this DIY handkerchief printable. Free to download and print at home, this pretty invite can be yours for free, but it looks like a million bucks. For summer, winter, fall or spring weddings, this versatile idea can be customized with colored envelopes to match your wedding colors. With pretty fonts I've not seen to many other places, this DIY wedding invite is unique, just like you.
3. DIY Floral themed Wedding Invitations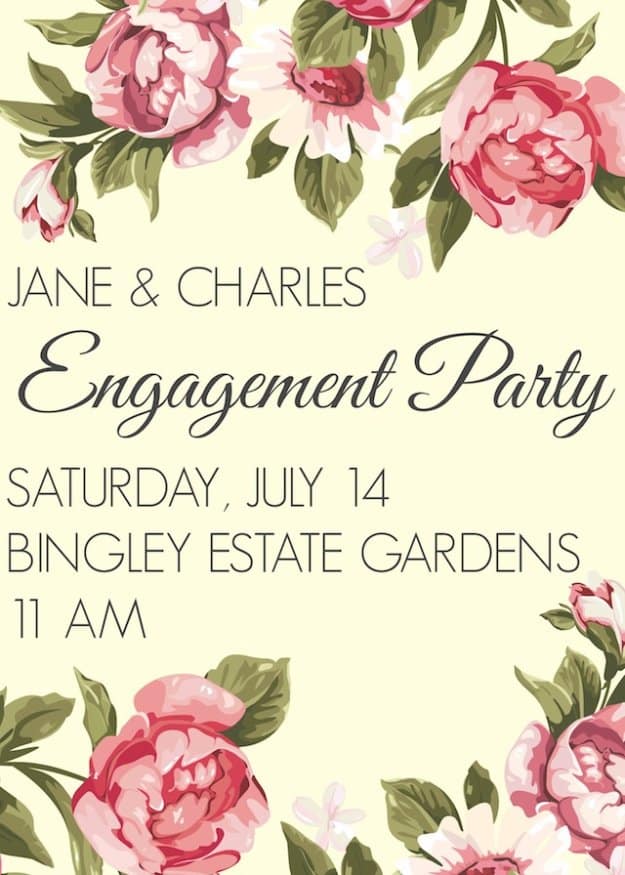 Whether you are having a minimalist, modern wedding, or an outdoor wedding bash with rustic charm and fanfare, you want a wedding invitation that shows a little bit of your personality while also erring on the formal, classy side. This fern lined fancy script invite is so lovely, really one of the best DIY wedding ideas I've seen this year.
5. DIY 3D Wedding Invitations and Floral Envelope Liners
With a perfect mix of playful and feminine, this DIY 3D Wedding Invitations and Floral Envelope Liners features a three-dimensional detailing, gold glitter paper, and a pretty floral pattern that looks super gorgeous. Be sure to check out Swooned Magazine to learn the complete details.
6. Geometric Frame Wedding Invitations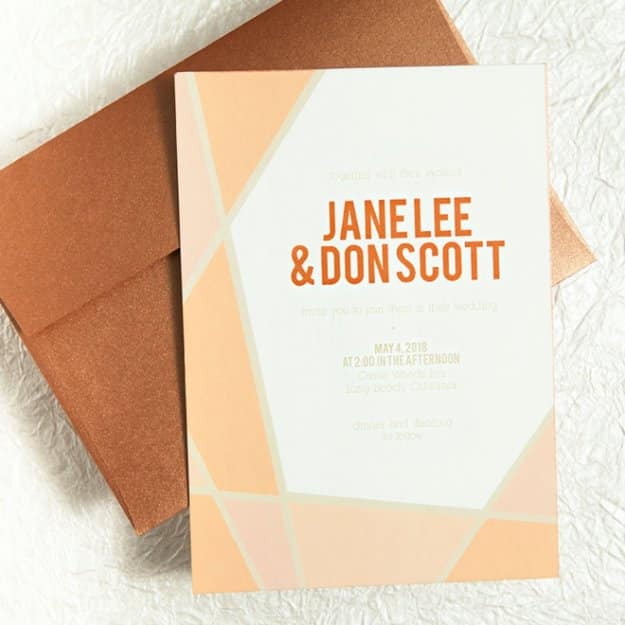 If you're looking for a totally fabulous way to amp up the level of your wedding invitation, you will never be disappointed with the clever tutorial from Something Turquoise. I love everything copper and this copper spray painted edges on this wedding invitation really blew my mind.
7. Custom Laser Etch Wedding Invitation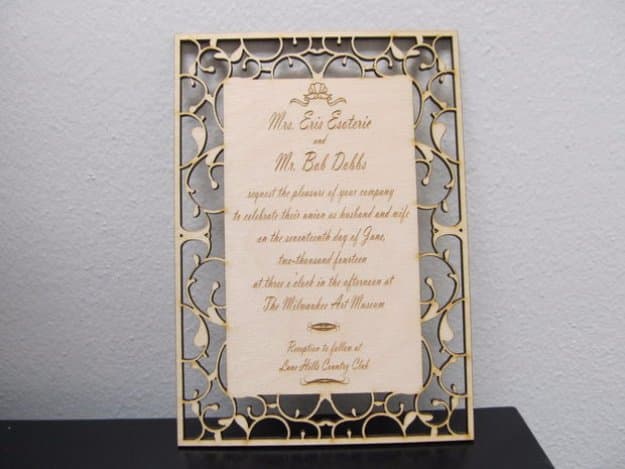 Now, this is the sort of invitation that brings in the really good registry gifts. Look at how elegant and sophisticated this turned out. I particularly love the scrolls coming off either side. Such lovely inspiration!
8. DIY Vintage Iron Wedding Invitation

Looking for the perfect DIY wedding invitation ideas for a rustic wedding? If you are looking for an inexpensive handmade invitation that has vintage charm without breaking the bank, this DIY tutorial is definitely one to check out.
9. Vinyl Record Wedding Invitation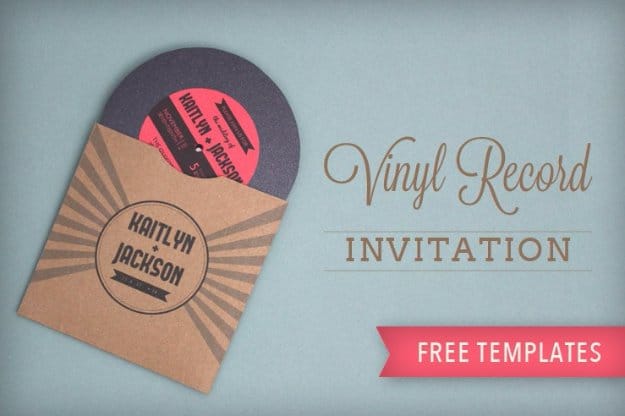 If you and your partner are music purists and have a shelf loaded with vinyl, then be sure to check out this cool tutorial from Off Beat Bride. "Side one" uses fun retro type for your names plus date and location details, then flip the record over to "side two" for details about the reception.
10. Pop-up Wedding Invitation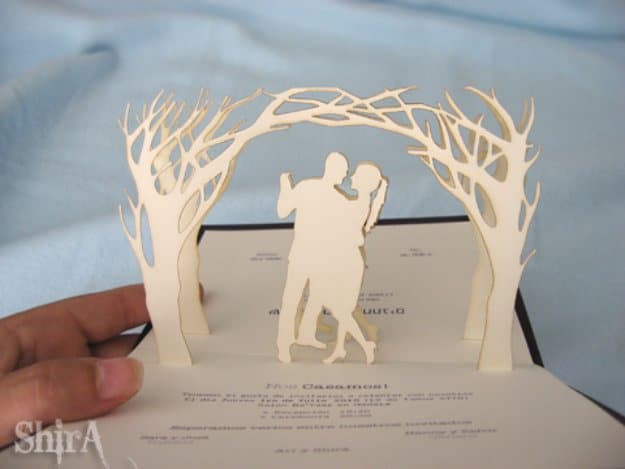 These hand-made and specially designed invitations are unique and fabulous. It's the first time I see pop up wedding invitations and they are wonderful.
11. Mason Jar Wedding Invitations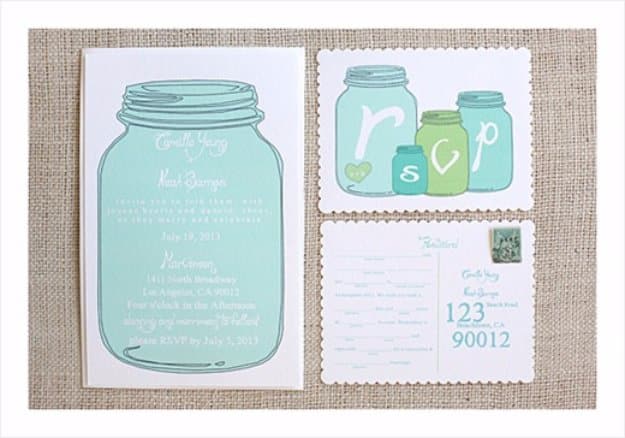 The mason jar has emerged as a predominant detail in most weddings. Spread the news about your big day with this Mason Jar Wedding Invitations from Wedding Chicks. Whether it is rustic chic, vintage, country, or shabby chic you are going for, nothing will fall in line with that theme better than a mason jar.
12. Teal Chandelier Wedding Invitation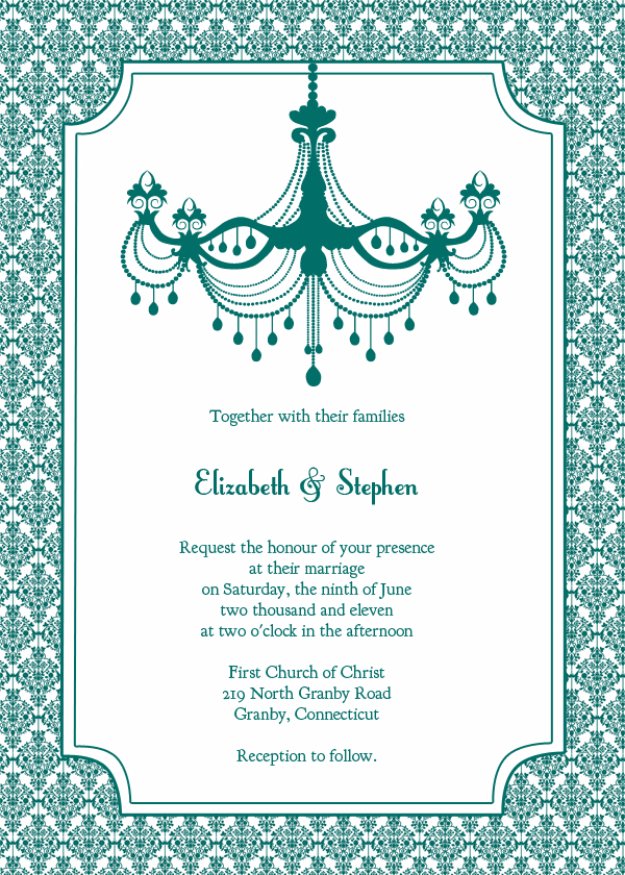 A surprising amount of time and money can be sunk into wedding planner. That's why a lot more couples are opting to take the DIY route with their wedding–wedding invitations included. Customize your wedding invitation to match your wedding colors. And teal is such a gorgeous wedding theme. You will never go wrong with this Teal Chandelier Wedding Invitation from Printable Invitation Kits.
13. Peachy Keen Pochette Wedding Invitations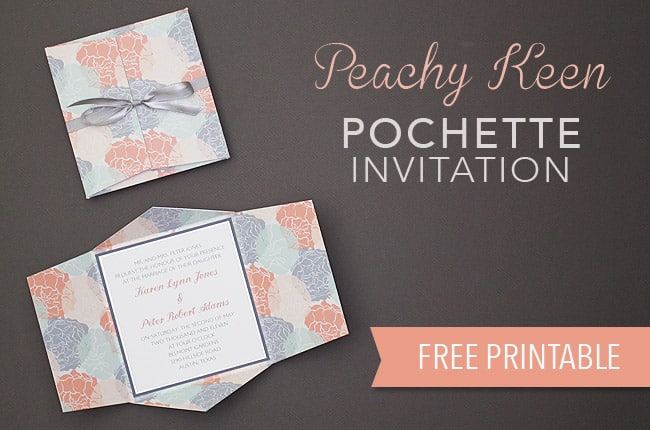 Are you getting hitched soon? Wedding planning is exciting…but also stressful. Especially if your time and budget is tight. If you are planning a contemporary wedding but don't want to stray too far off the beaten path, this pouchette might pique your interest. Get the free Peachy Keen downloads from Brenda's Wedding Blog and follow along with the steps to create this invitation for yourself.
14. Elegant DIY Invitation using Microsoft Word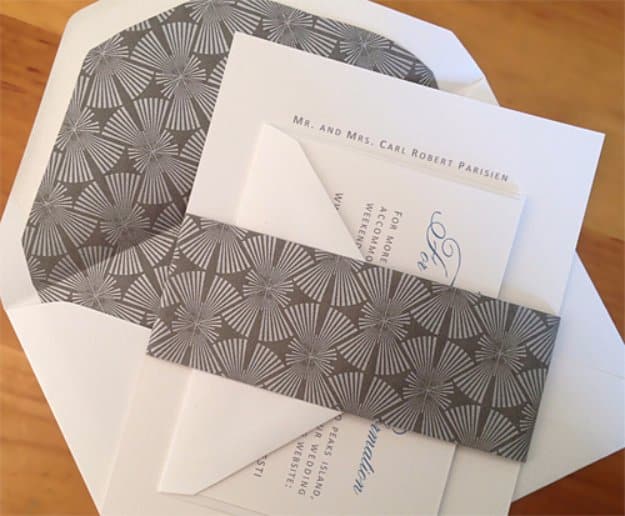 A DIY wedding invitation offers a first glimpse into what your wedding will be like. That's why many couples use it as an opportunity to showcase their wedding theme. If you start with a wedding invitation template, you can swap out the images, icons, fonts and colors to fit your wedding theme. And if you find a template that fits your theme already, even better! Let Wedding Window show you how in this easy to follow tutorial.
15. Rubber Stamp Floral Wedding Invitations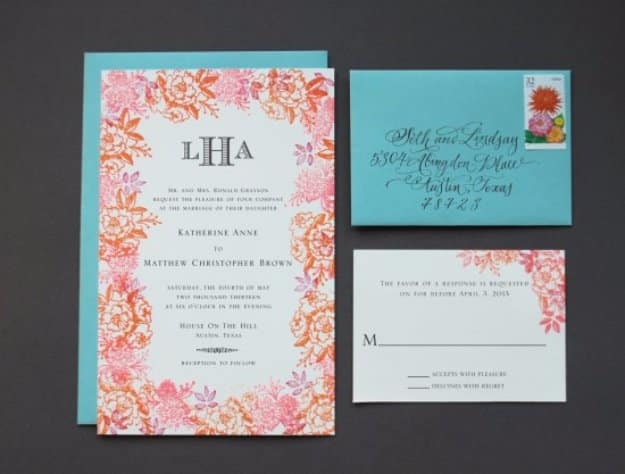 Spring and summer weddings mean flowers, flowers, flowers! This vibrant floral wedding invitation template is perfect for a garden wedding. Let the ladies from Oh So Beautiful Paper show you how the same stamp designs can lead to two very different wedding invitation suites: one designed for a festive tropical bash, and the other for more traditional, sophisticated affair.
16. Watercolor Wedding Invitations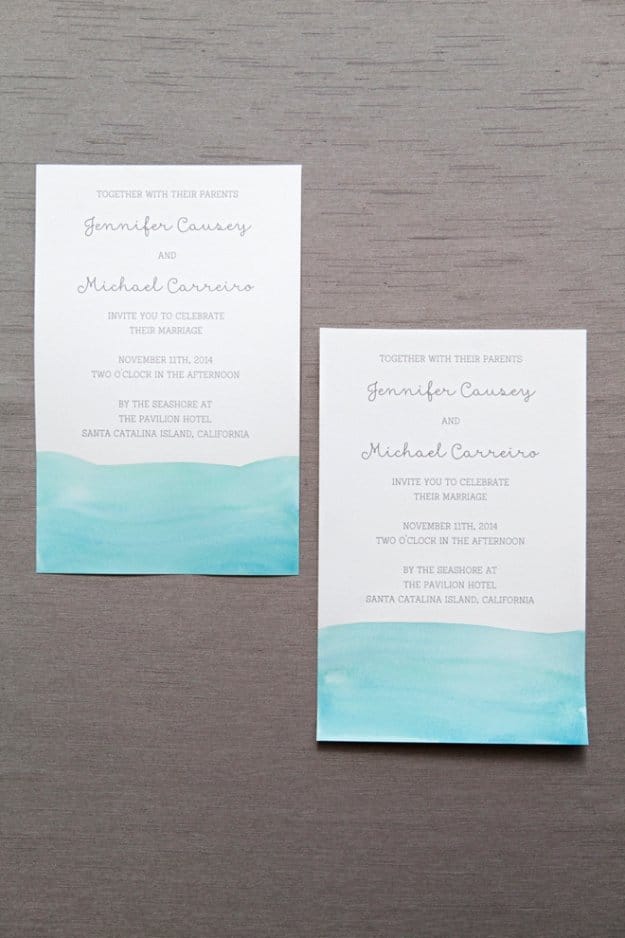 17. Handmade Wedding Invitations with Burlap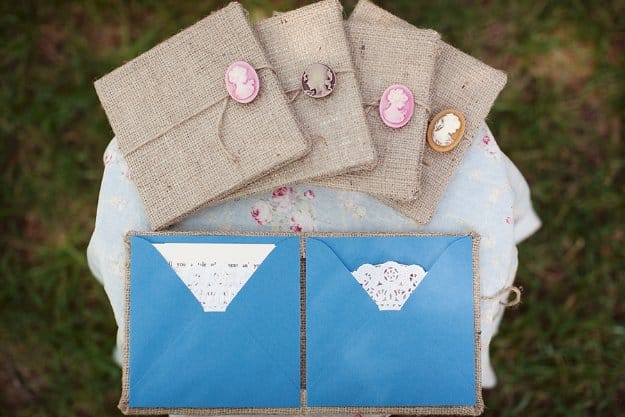 18. Tandem Bike Wedding Invitation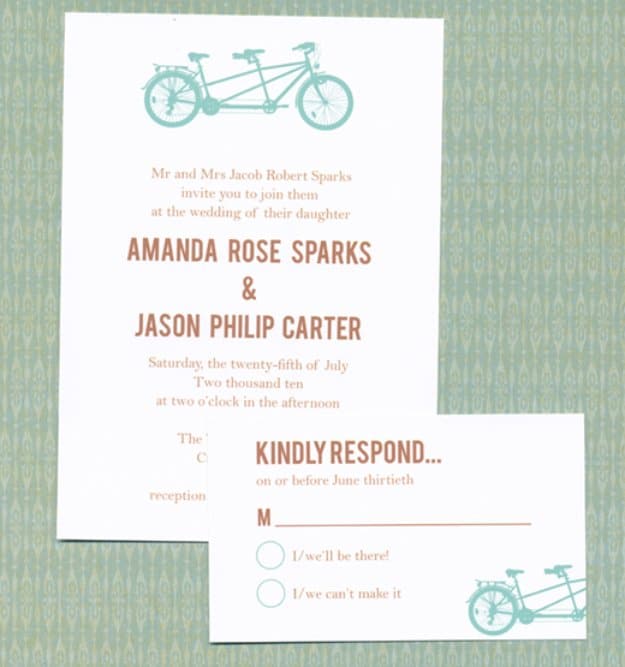 19. Elegant Kraft Paper Wedding Invitation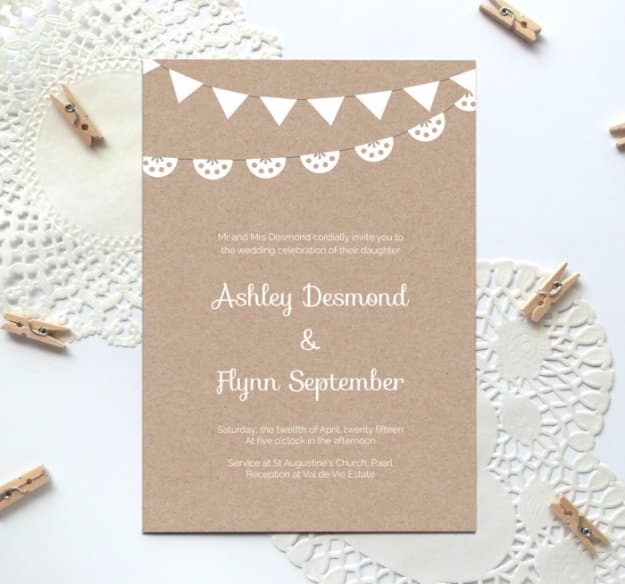 20. Create Beautiful Wedding Invitation DIY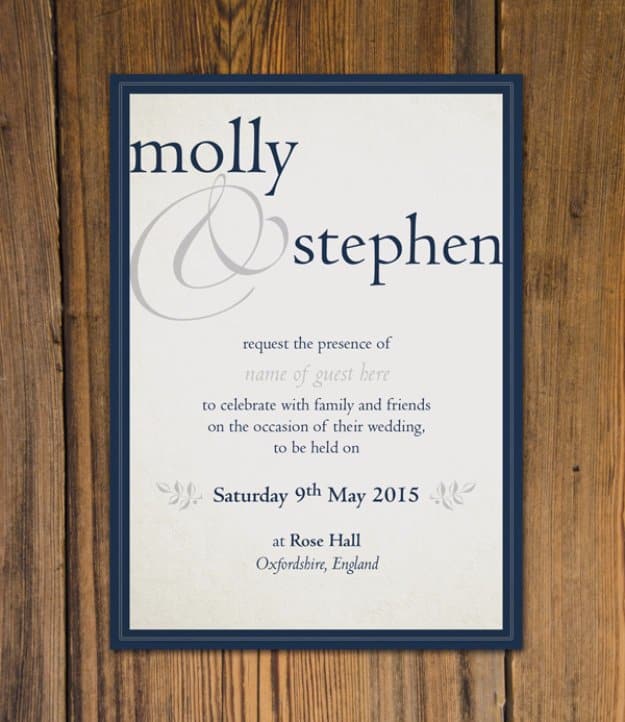 21. Doodle Wedding Invitation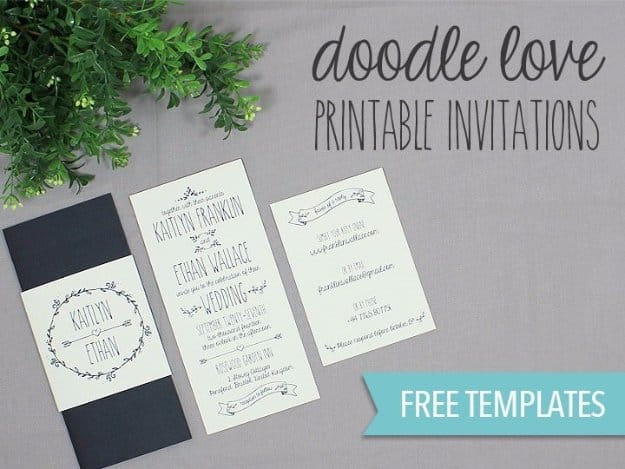 22. Bunting Wedding Invitation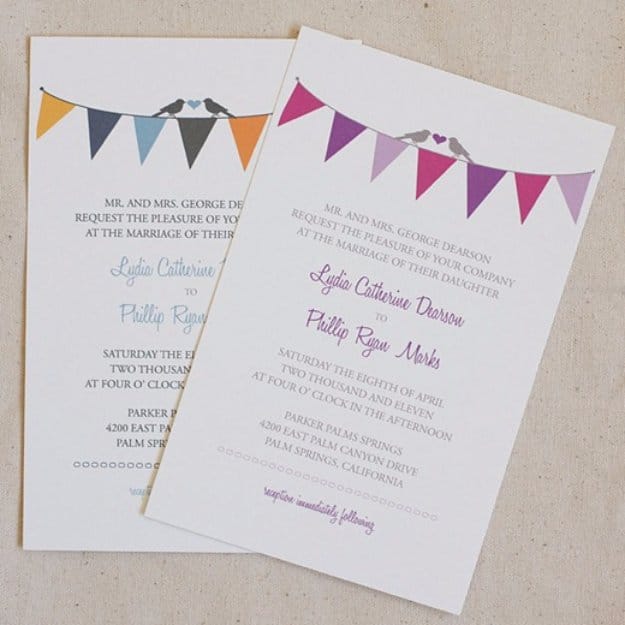 23. Delicate Floral Wedding Invitation Suite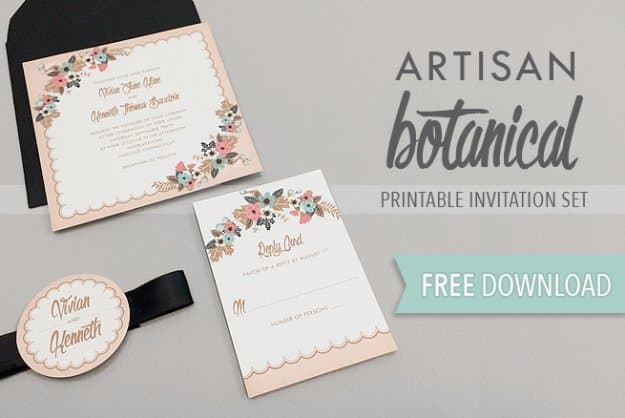 24. Woodland Wedding Invitations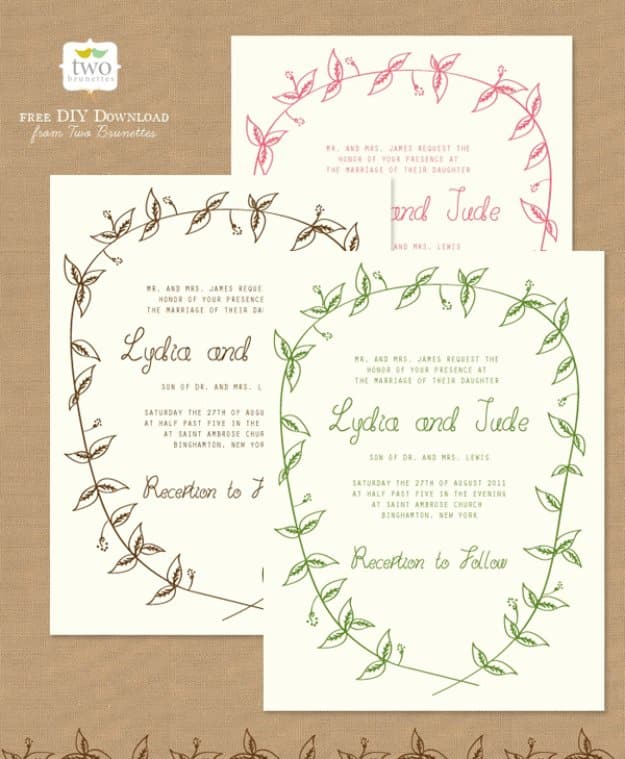 25. Love Bird Wedding Invitation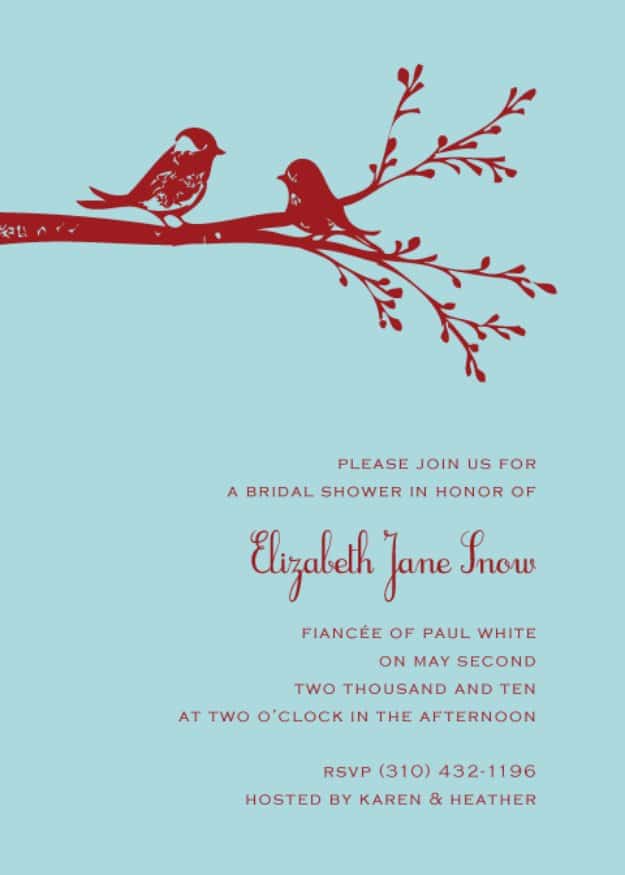 26. Creative Circle Chain Wedding Invitation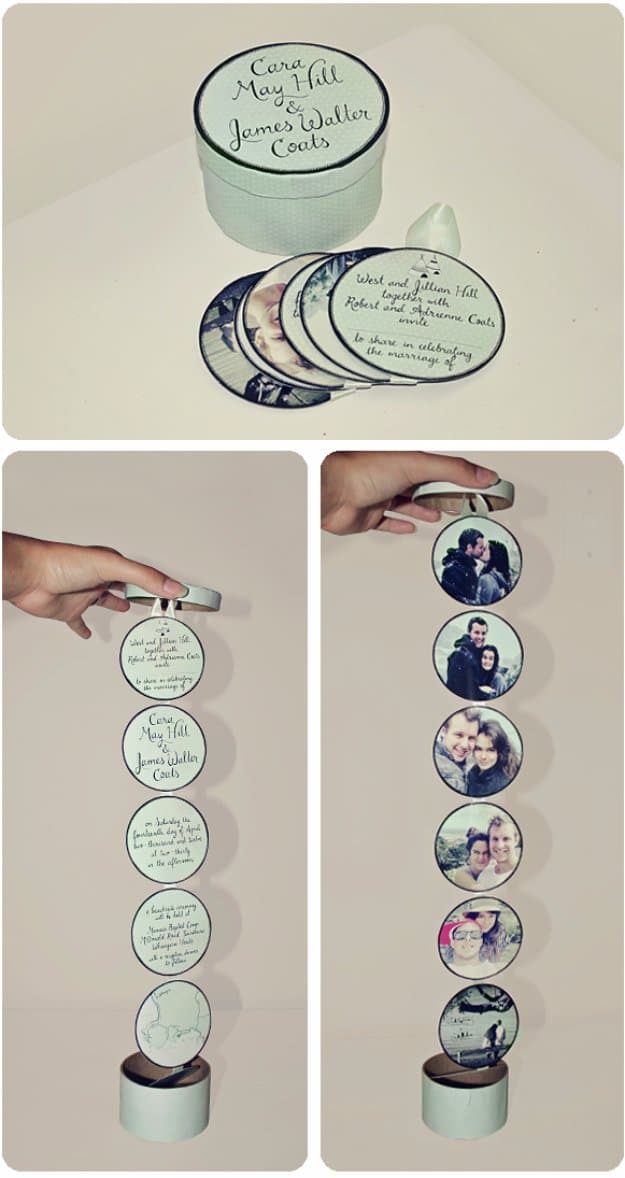 27. Print on Cloth Wedding Invite Design Idea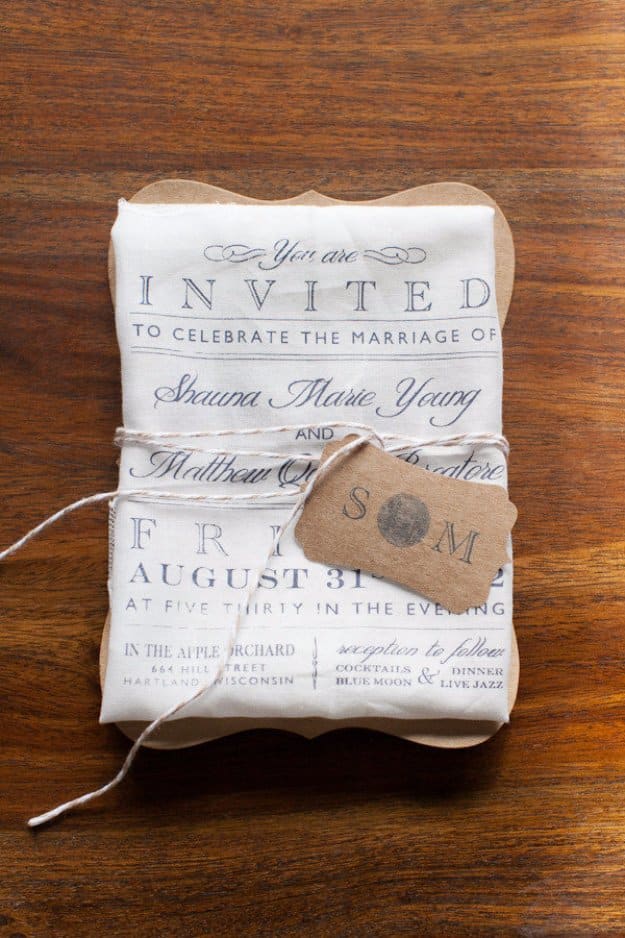 Love these DIY Wedding Invitation Ideas?
Pin it to save and share on Pinterest