Getting married outdoors this summer or spring? Or perhaps you know the bride who is, and she is in the process of planning the best wedding ever, DIY style? If so, you need to see these incredible inexpensive DIY wedding decor ideas we found for the best outdoor wedding ever. From seating ideas to flowers and favors, centerpieces and rustic DIY signs, you are sure to find some brilliant must have do it yourself wedding decor projects. Check out the easy step by step tutorials to learn how to decorate for a creative wedding on a budget, with style you often can't even buy in stores…
DIY Outdoor Wedding Ideas
1. Use Tree Stumps for Decor

Who would have thought tree stumps would make some of the cutest wedding decor ever when it comes to creating a rustic look. These cut logs look super cute at the end of the aisles during your ceremony and then you can move them and reuse at the reception. If you want cool DIY ideas for an outdoor wedding, think green, rustic wood and trees, or in this case, tree stumps.
2. DIY Ombre Candle Votives

These pretty candle holders only look expensive. Turns out you can make them for a few dollars. For inexpensive wedding decor ideas, look no further than these ombre DIY votive holders. Pretty table lighting is yours for the making, check out the step by step DIY project tutorial to learn how to make these for your wedding decorations. I've seen IKEA hacks like this with supplies (white candle holders) available at IKEA, of course. Dollar Tree and dollar stores also usually carry some options for plain white containers like this, so even if you can't find this exact lacy design, you are sure to find something close.
3. DIY Pallet Escort Card Display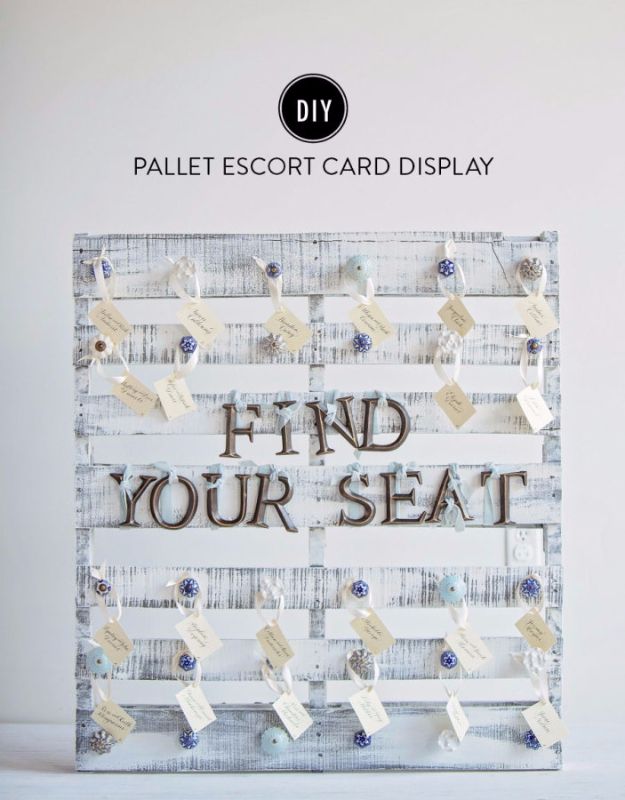 Get creative and thrifty when it comes to the most awesome rustic wedding decor ideas. This escort card display DIY uses a whitewashed pallet to showcase your cute seating cards. Get creative when it comes to presenting your table numbers to your guests and make this farmhouse style rustic pallet sign with adorable hooks and tags. "Find your seat" and DIY table number ideas gets a little less boring (and formal) with this super creative we think will add a perfect touch to your outdoor wedding in the fall, winter, summer or spring.
4. Floating Wedding Florals

When it is hot outside and regular flower arrangements will wilt, what is a girl (or guy) to do? Float them in cool water, of course! I would never in a million years have thought of this simple idea, but I absolutely love it. If you're looking for an inexpensive and sophisticated outdoor wedding accent, this Floating Florals will certainly fit the bill. Floating flowers in buckets is another creative idea that would be great for aisle detailing for an added vintage or rustic element. Want more ideas for DIY wedding flowers? We have lots more floral ideas for weddings here.
5. Candle Pathway for Outdoor Weddings

Add some light to your wedding aisle with these beautiful candle pathway. The easy glow is sure to bring some sparkle to your outdoor wedding. They are the perfect addition to that romantic wedding you always dream of. One of our favorite ways to decorate with DIY wedding decor is lighting, and this project looks great at just about any ceremony, especially weddings that are outside. Line your wedding entry or the aisle you get to walk down with this pathway of DIY wedding lanterns, maybe both?
6. Awesome Rustic Wedding Seating Idea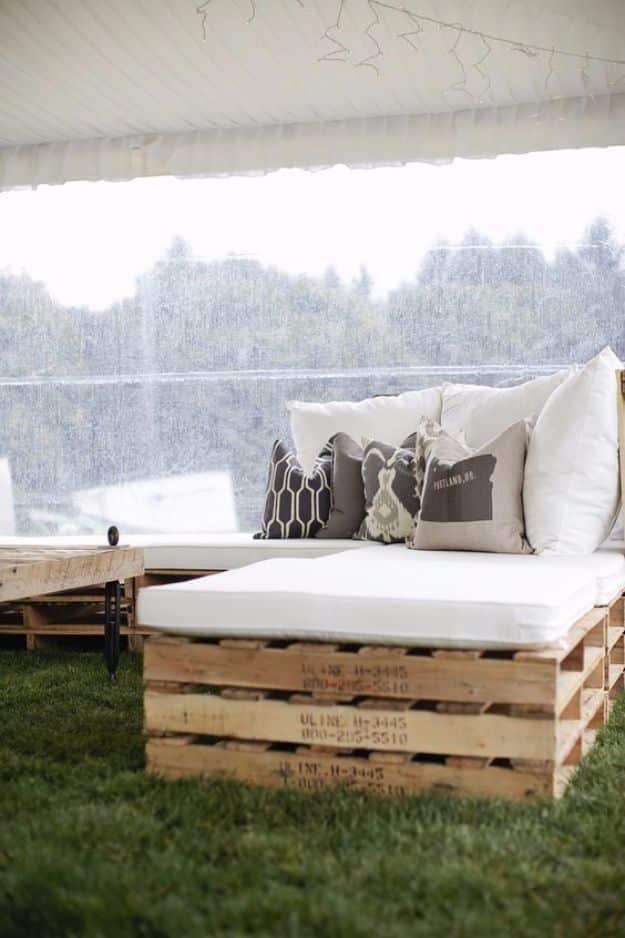 This awesome rustic wedding seating is shabby chic elegance at its finest! This large rustic seating plan made of pallets is the perfect choice if you want something that is easy to make, cheap and adjustable right up until the day of your wedding. Pallets are pretty much free and yours for the finding, so you just need to gather a bunch of them and lay out your sofa and pallet chair designs, then add the seat cushions and pillows. Comfy, romantic decor like this looks so expensive and difficult to pull off, but it is super easy with this do it yourself wedding idea.
7. Customized Bug Spray DIY Wedding Favors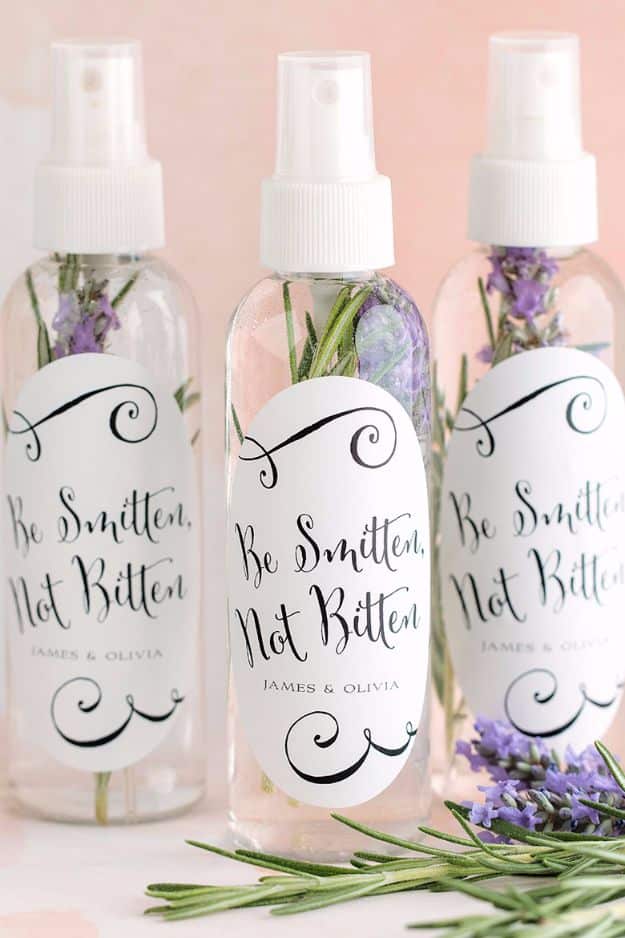 Pour the natural DIY bug spray recipe into a spray bottle and it will repel mosquitos! Give guests natural, handcrafted mosquito repellent at your outdoor wedding. Add a pretty label, and make useful favors your guests and they will thank you for it. If you need more ideas for DIY wedding favors, we have those, too. Check all of them out here.
Rustic Wedding Decor Ideas
8. Outdoor Pallet Wedding Sign DIY

Awesome wedding signs are great wedding decor for an outdoor wedding ceremony and reception. To make such a wedding sign is just a simple task. Just clean and sand the pallet and write your wedding quote with self-selected paint shades and Voila!, you're done! DIY wedding signs look so awesome at the wedding and make a really cool decor idea you can keep for the backyard.
9. Wine Barrel Wedding Decor

Wine barrels are an obvious trend as a backdrop for a vineyard wedding but wine barrels are now becoming a big part of any outdoor wedding, everything from a barn wedding in the country to an outdoor wedding by the lake. No country wedding is complete without a few barrels, and this is our favorite pick for DIY wedding ideas made with barrels. Put flowers on top or make a few of these wine barrel displays for guests to put wedding gifts on. What you do with them is up to you, but these belong in your wedding photos if you are having a rustic outdoor celebration.
10. Wagon Wheel Chandelier Made With Mason Jars

I've seen these rustic chandeliers hanging from rafters in old barns, from trees at outdoor venues and in various high-ceiling homes and event centers. I fell in love with them at first sight and dreamed of having one in front of my fireplace but who knew it could also look good in an outdoor rustic wedding? This DIY wedding chandelier is such a gorgeous piece, indeed! Definitely something you can make for your wedding and keep in your house later. If not please send it to me! If you are still in the market for a different lighting idea after seeing this gorgeous wagon wheel idea, check out the somewhat famous Pinterest DIY hula hoop chandelier. Cheap wedding decor projects need not look amazing, perhaps you need both lights?
11. DIY Outdoor Wedding Games

Who is not to love an outdoor wedding with DIY backyard games? Giant DIY game ideas like this jumbo domino set, extra large Connect Four, giant Jenga, big dice and a super cute DIY ring toss can be yours for the big day and a fun project you and your fiance will enjoy for many years to come. DIY cornhole boards, too. Make the party a fun one with these outdoor wedding games that kids and adults will love to play. If you are having an outdoor wedding in the summer, we practically insist you make these. Cute wedding photo ops, too. Trust us on that one.
12. Flip Flop Favors

13. Planter Box As A Cooler For Your Drinks

14. Happy Farm Wedding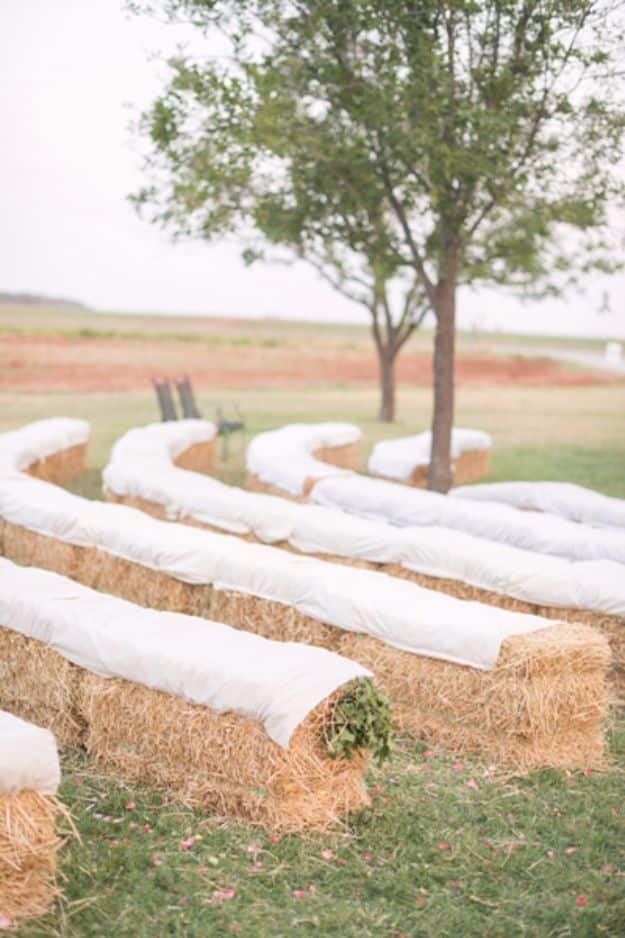 15. DIY S'mores Bar

16. Chair Decor For An Outdoor Wedding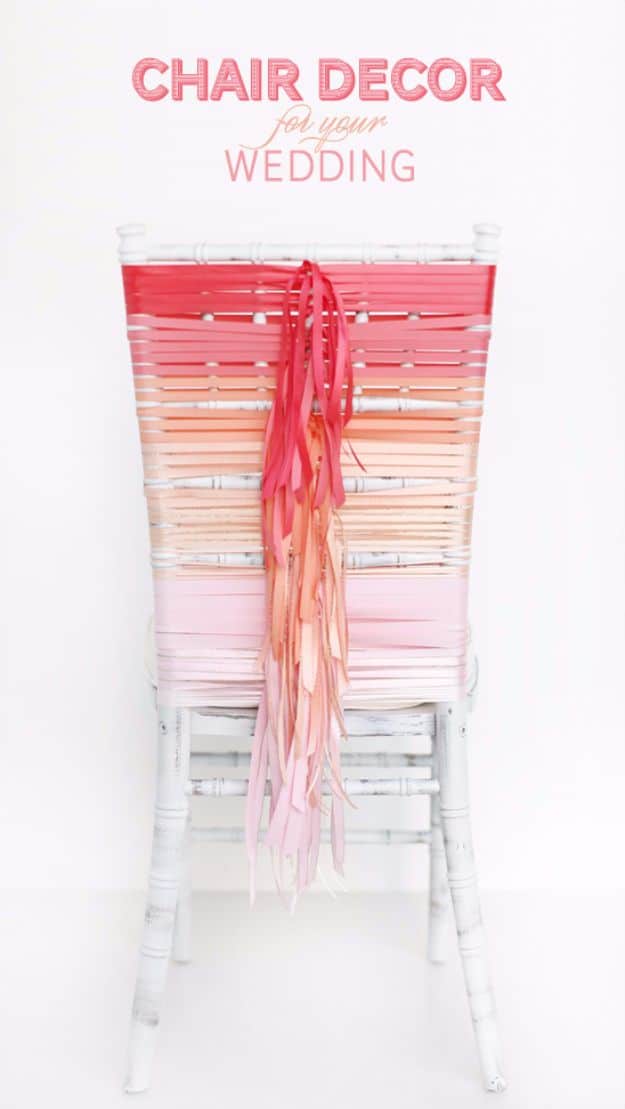 17. DIY Yard Yahtzee Wedding Game

18. DIY Grapevine Balls

19. DIY Backyard Wedding

20. Old Wine Bottles Wedding Floral Arrangement

21. DIY Twine Lanterns

22. DIY Photo Walls For An Outdoor Wedding

23. Wheelbarrow Cooler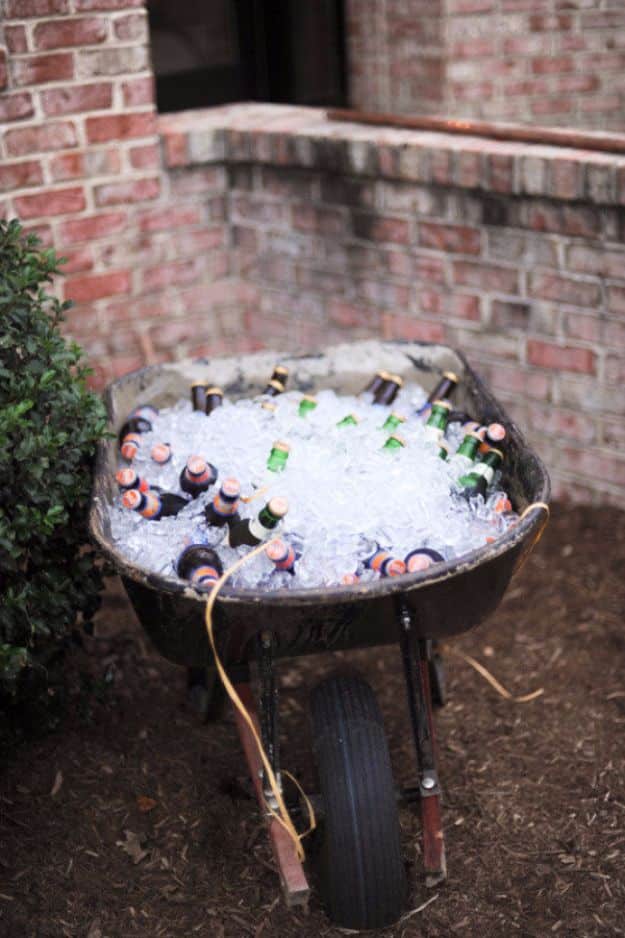 24. DIY Flower Chandelier

25. Mason Jar Juice Containers

26. Wood Pallet Seating

27. DIY Spring Flower Crown

28. Tin Punched Votive Candles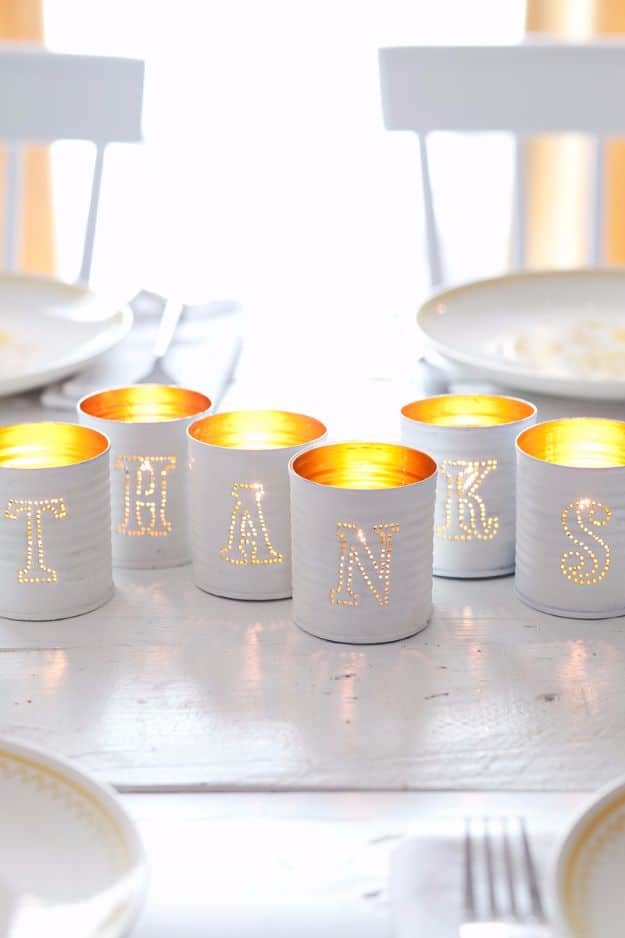 29. Rustic Swing Decor

30. Grab And Go Utensils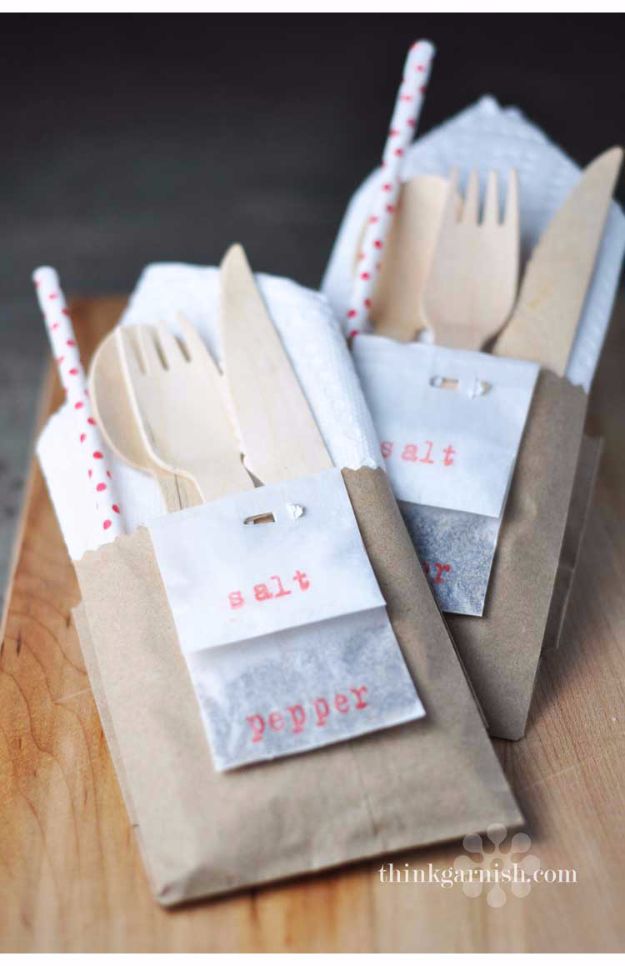 31. DIY Striped Chairs

32. Hanging Mason Jar Flower Vases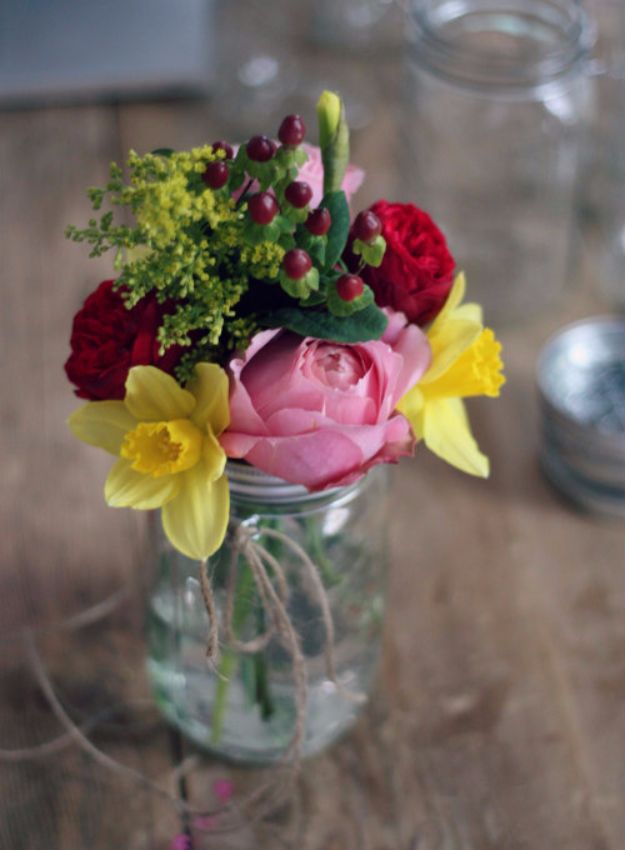 33. DIY Geometric String Art Escort Cards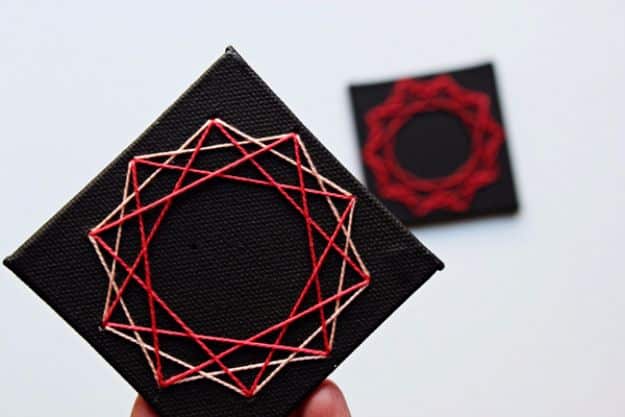 34. Floating Candle Mason Jar Centerpiece

35. DIY Ombre Fabric Backdrop

36. DIY Wedding Program Fans

37. Ranch Wedding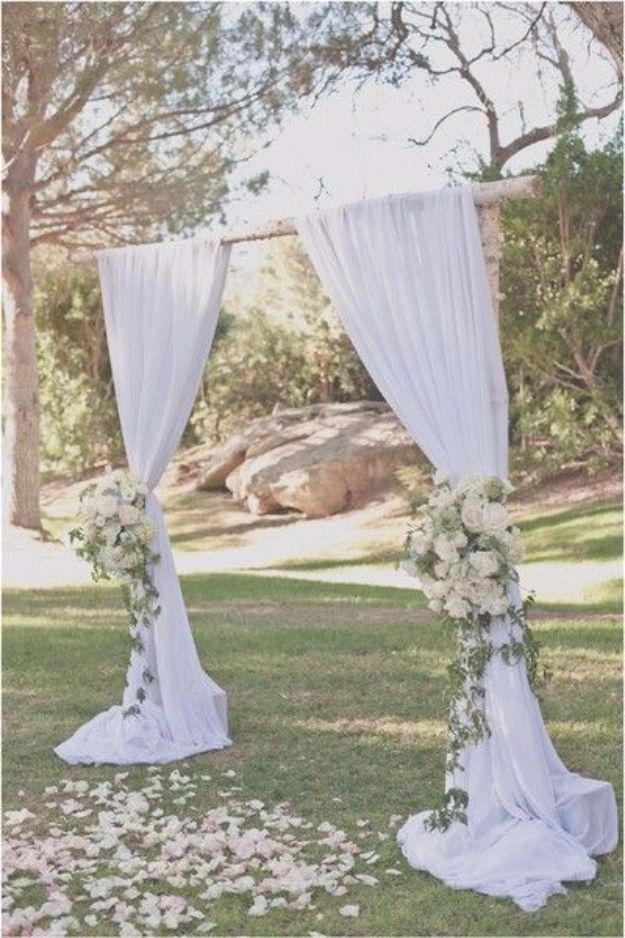 38. Ice Cream Bar

39. DIY Paper Flower Crown

40. Tissue Paper Pom Poms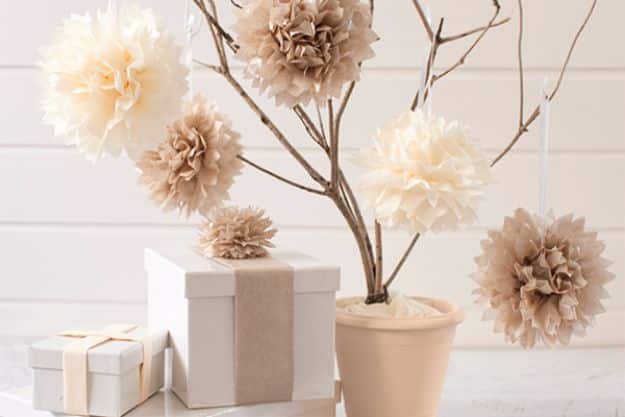 41. DIY Painted Vases