Love the look of rustic signs and not yet ready to decorate with the mass producing quazi rustic looking offerings at your local craft store, Target or Walmart? Wall signs look best when they are handmade and you DIY them, so we went and found 50 of the best around for you to start decorating those blank walls.
From welcome signs and cool homemade signs for your front porch to some awesome inspiring words for your bedroom, we have the best DIY sign decor here to choose from. Check these out and make one or more of these cool craft ideas this weekend.
DIY Signs For Home Decor
1. Front Door Welcome Sign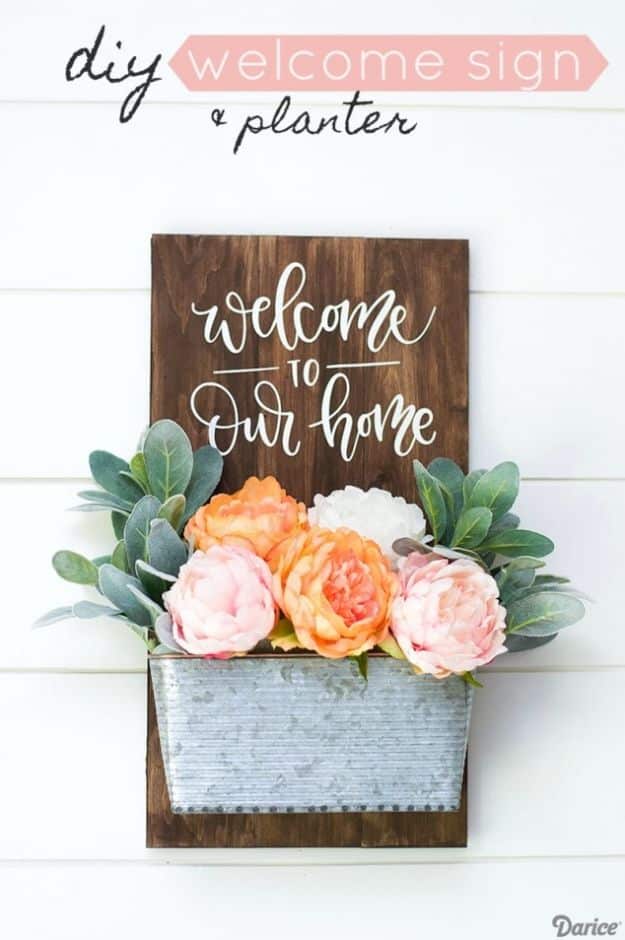 Welcome all visitors to your home with this sign that doubles as a planter box. What more welcoming can you get than a cute, scripty welcome message accompanied by pretty plants or flowers? Learn how to make your own with this step by step tutorial.
2. DIY Farmhouse Laundry Sign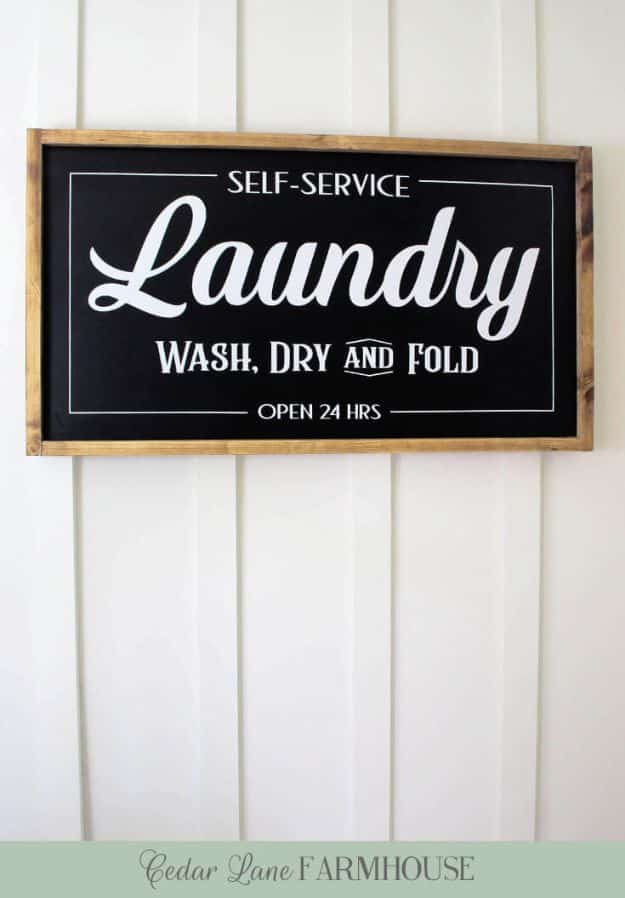 Laundry room is in service 24 hours. I love this sign because it sums up my life with three kids and makes me smile while folding away all of their clothes. This one is super cute with the farmhouse look, so don't forget your laundry room when you go updating your wall art.
3. Golden Acorns Gather Sign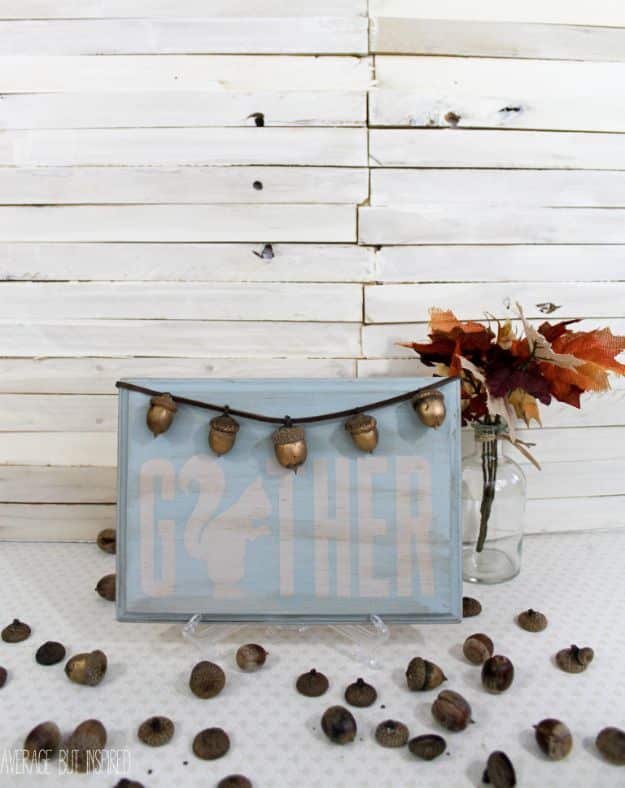 How pretty is the rustic DIY sign? Gather friends and family on your patio or porch and show off this easy to make DIY sign.
4. DIY Embroidered Pallet Wood Sign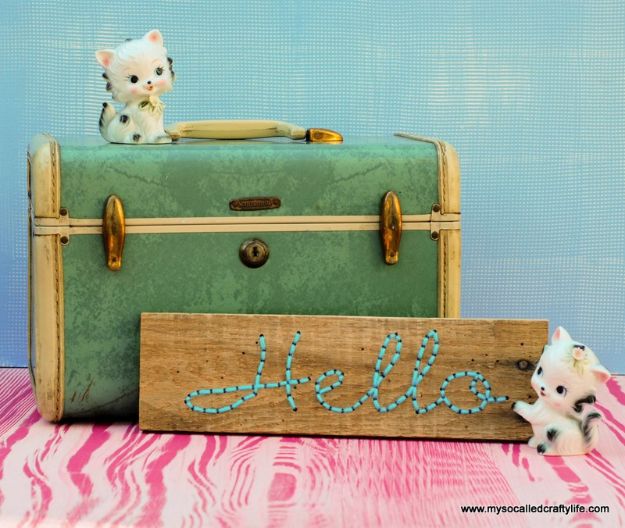 Embroidery on wood? You bet. You get a super cute effect when you drill holes and sew away to create the most creative wall art idea I've seen lately.
5. Howdy Porch Sign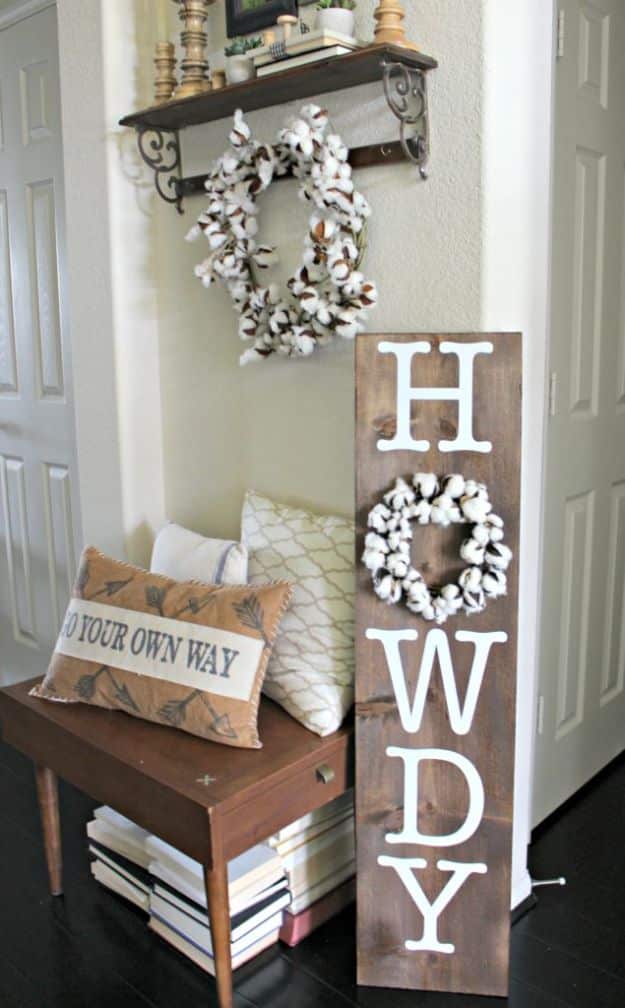 Howdy, indeed. This DIY sign welcomes guests in a creative way, complete with cotton for extra Southern charm. Paint yours on reclaimed wood for a practically free wall art idea that is sure to impress.
6. DIY 3D Sign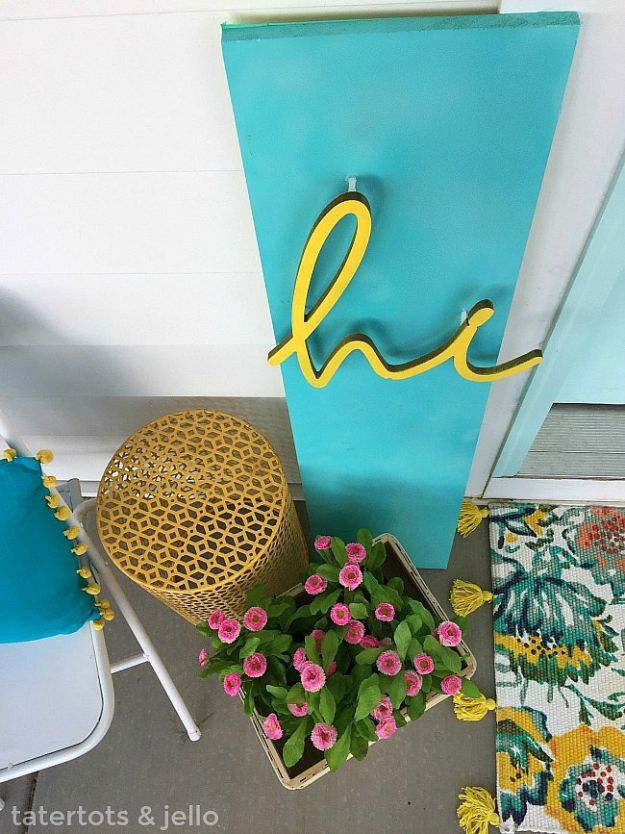 With a simple pine board and a little creativity, you can create a bright and happy sign that would match a colorful and happy home. What makes it more fun is that the letters have a 3-dimensional look to it which gives it a very modern look.
7. DIY Hello Sunshine Sign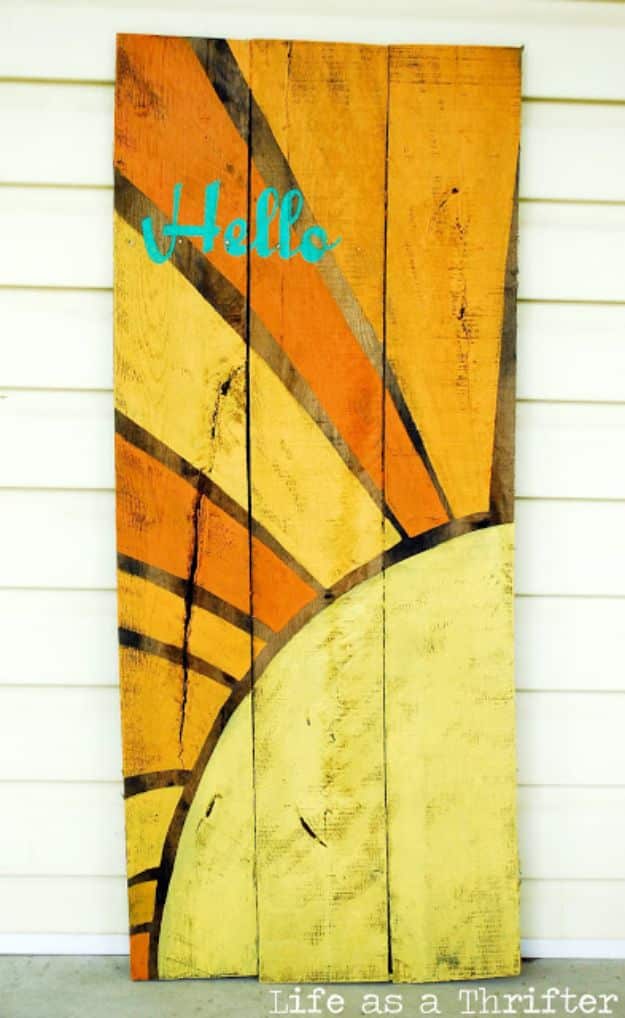 So, I got a little inspiration from a blog I read last week. With some leftover paints and pallet boards, you can definitely freehand the image that you like and paint them over the boards. Just be sure to sand it first to get that polished look. This will definitely look great at my porch!
8. Custom Vintage Farmhouse Style Sign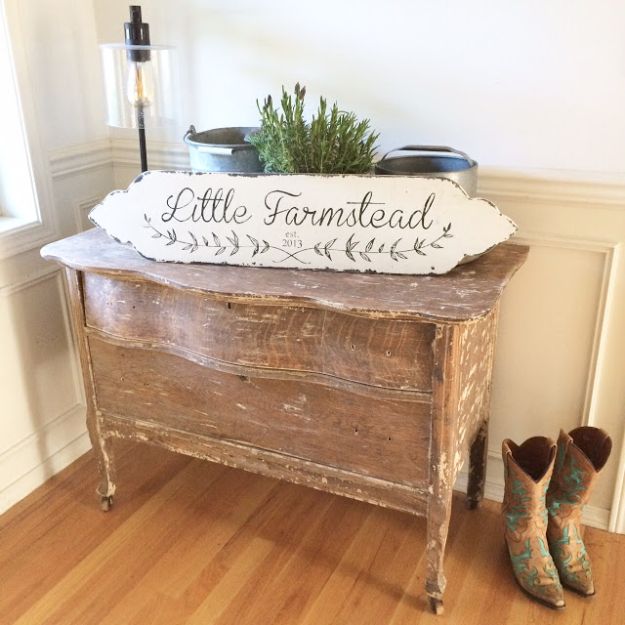 If you like the vintage feel and are looking for that perfect rustic appeal in your entryway, this vintage farmhouse style sign is a topnotch choice. You can even further customize it by memorializing the date you moved in to the house. I just love the details on this sign especially, the clever way it was distressed.
9. Vintage Style Telephone Sign DIY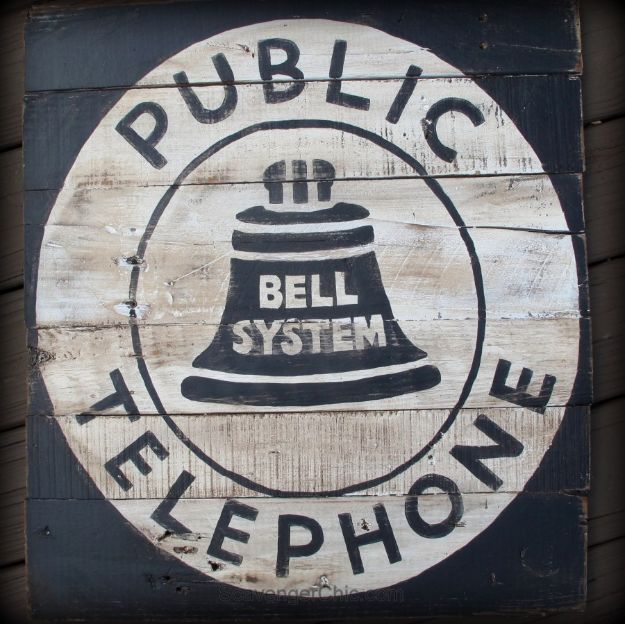 Feeling nostalgic? This transferred image of the Bell System public telephone will give serious "throwback feels" and will definitely look great as wall decor.
10. DIY Ampersand Sign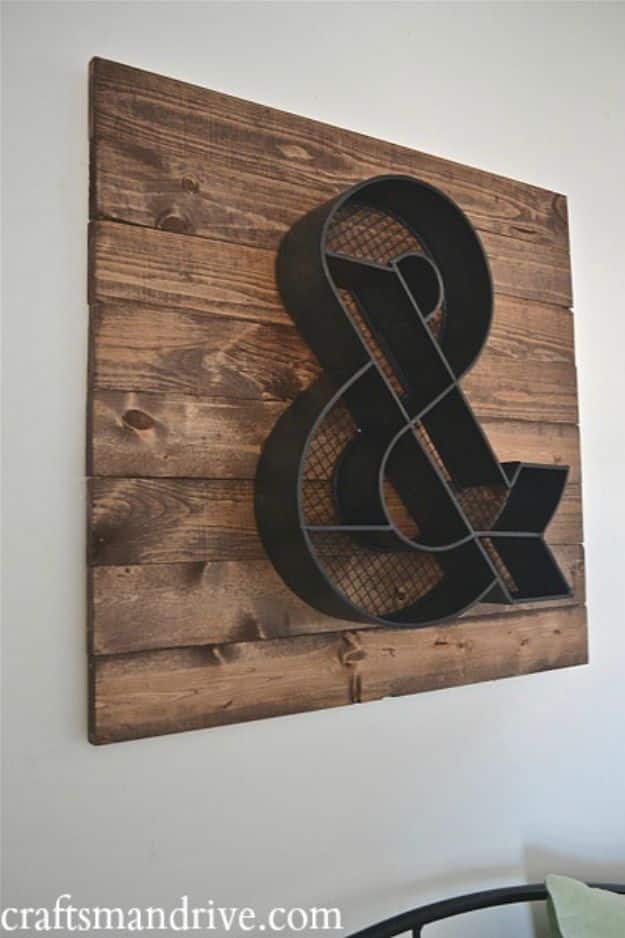 I am definitely in love with this project from Craftsman Drive. A simple play on wood wall art, this ampersand sign can create that wonderful rustic and industrial appeal. Definitely putting in on my DIY To Do list.
11. Rustic Painted Arrows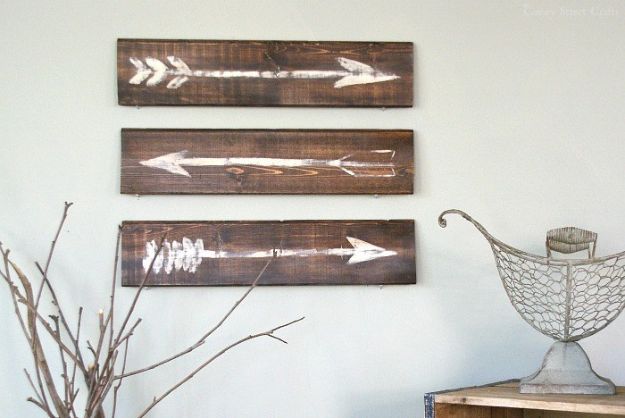 12. DIY Painted Canvas Farmhouse Sign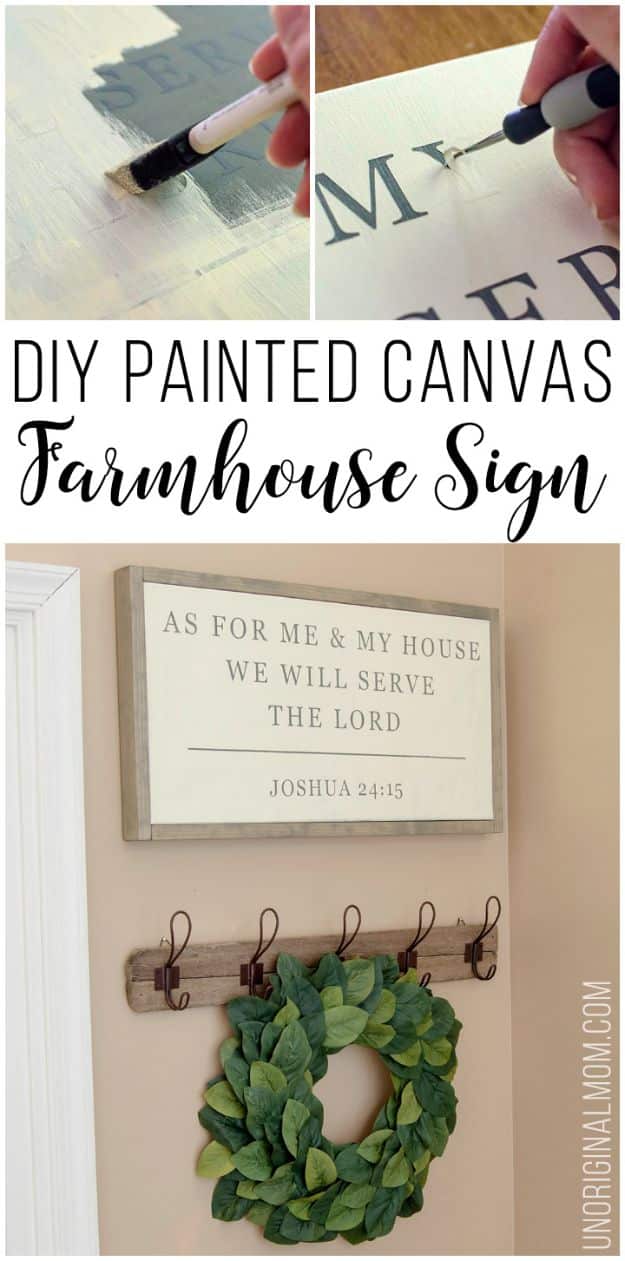 13. DIY Weathered Rope Sign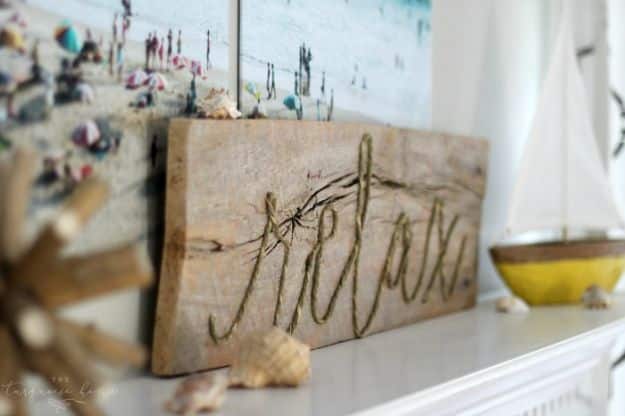 14. DIY EAT Sign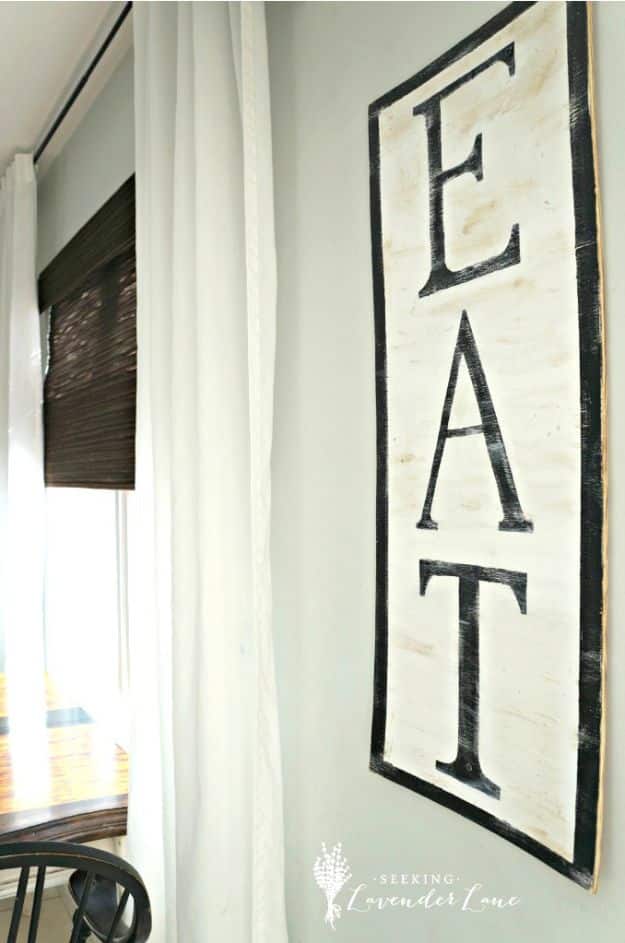 15. DIY Sign with GPS Coordinates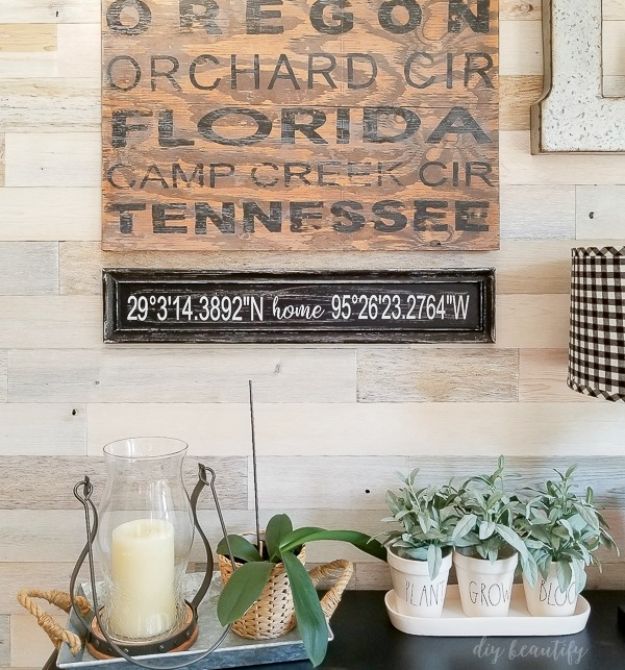 16. DIY Pallet Anchor Sign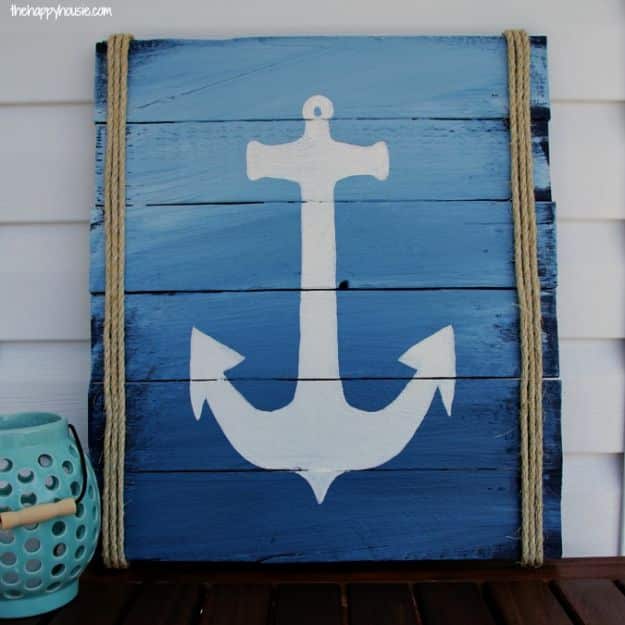 17. Home is Where the Heart is Sign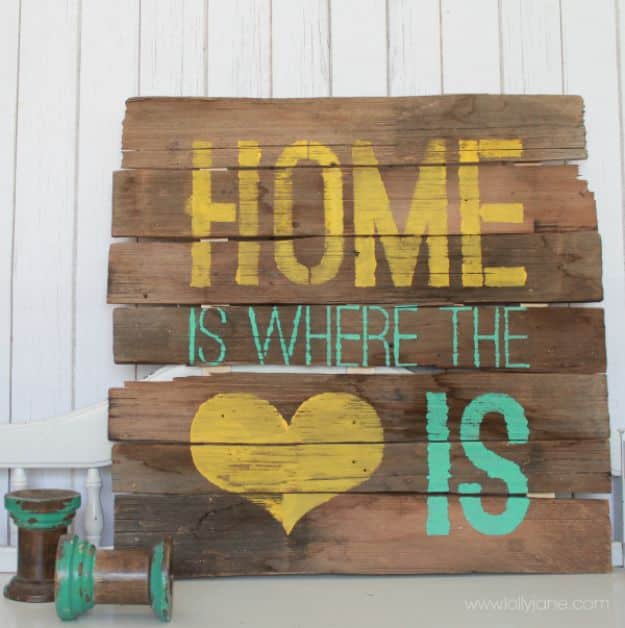 18. Rustic Farmhouse-Inspired DIY Shiplap Sign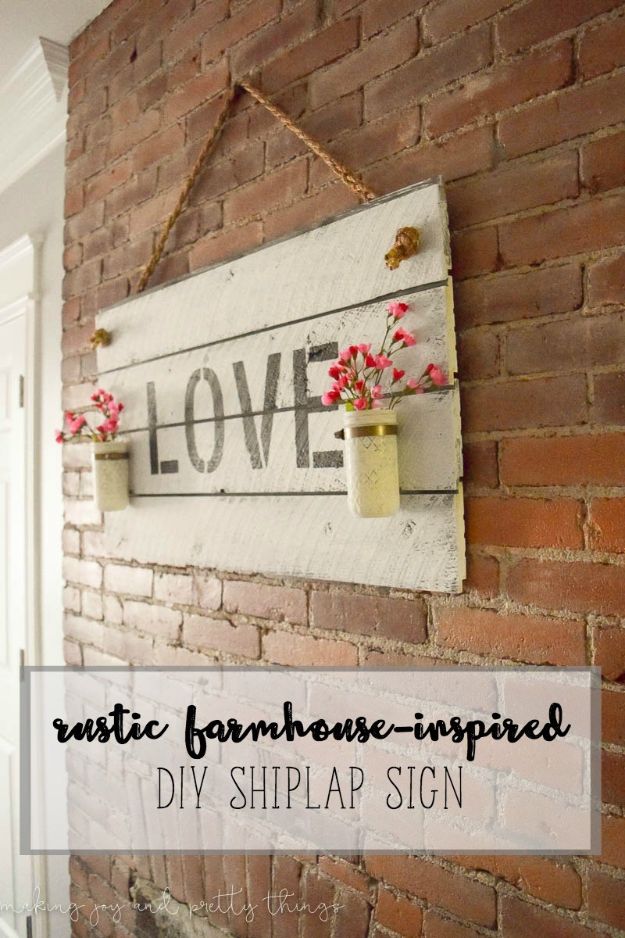 19. Mason Jar Pallet Sign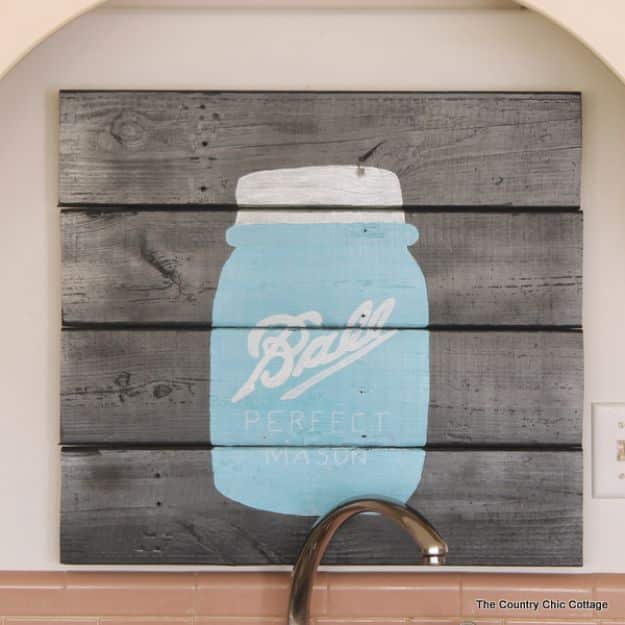 20. DIY Large Wooden Sign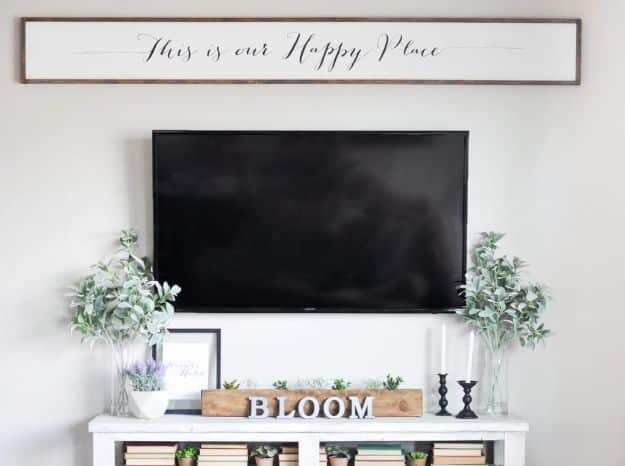 21. Its Good to be Home Sign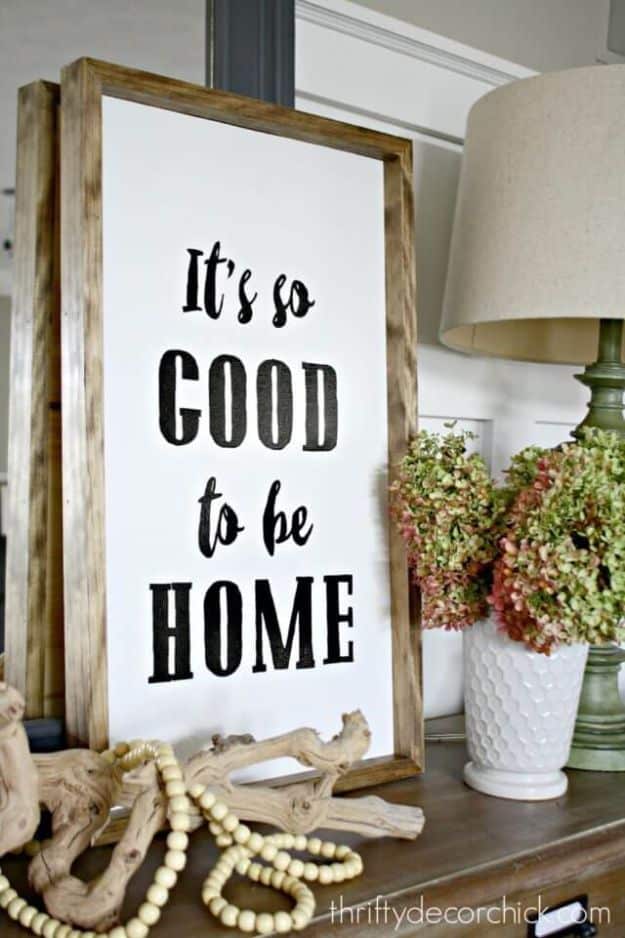 22. DIY Vintage Market Sign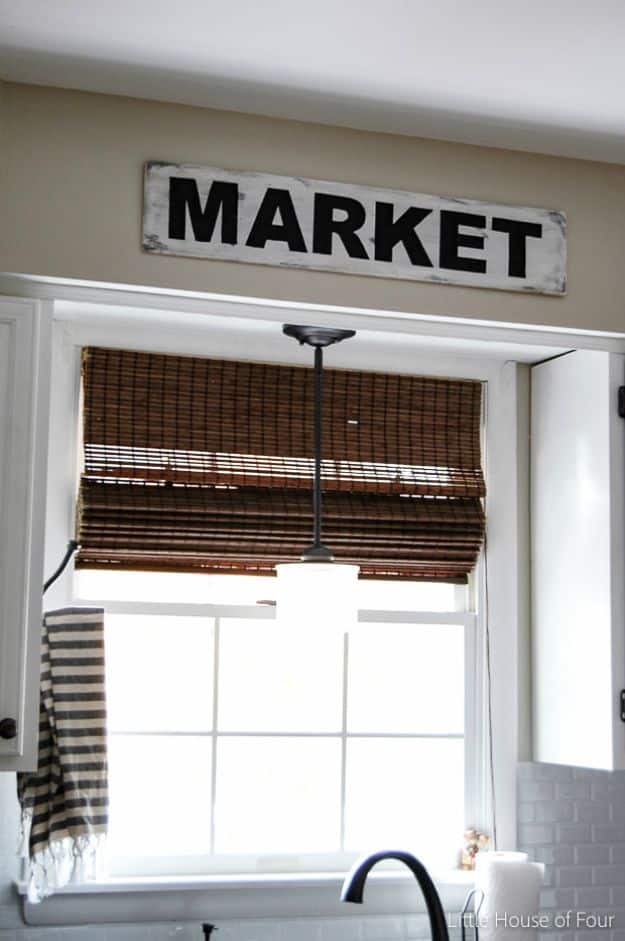 23. Handmade Fried Green Tomatoes Kitchen Sign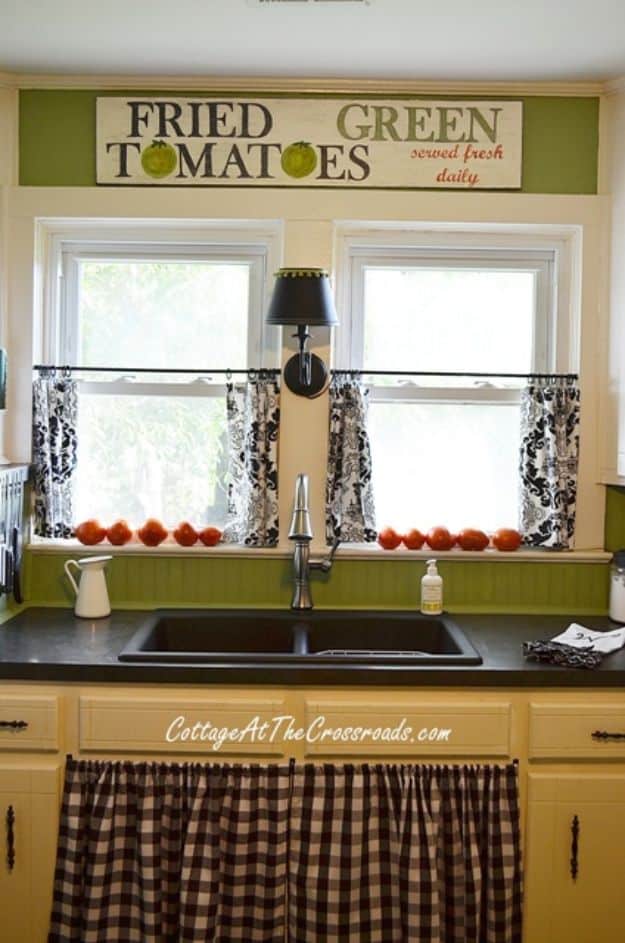 24. DIY Beach Sign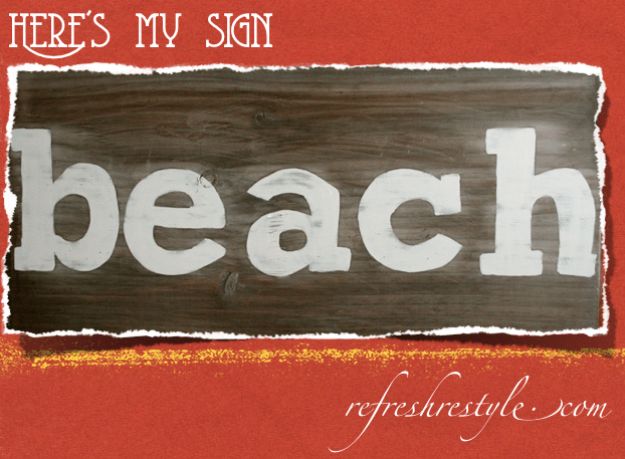 25. Hanging Planter Welcome Sign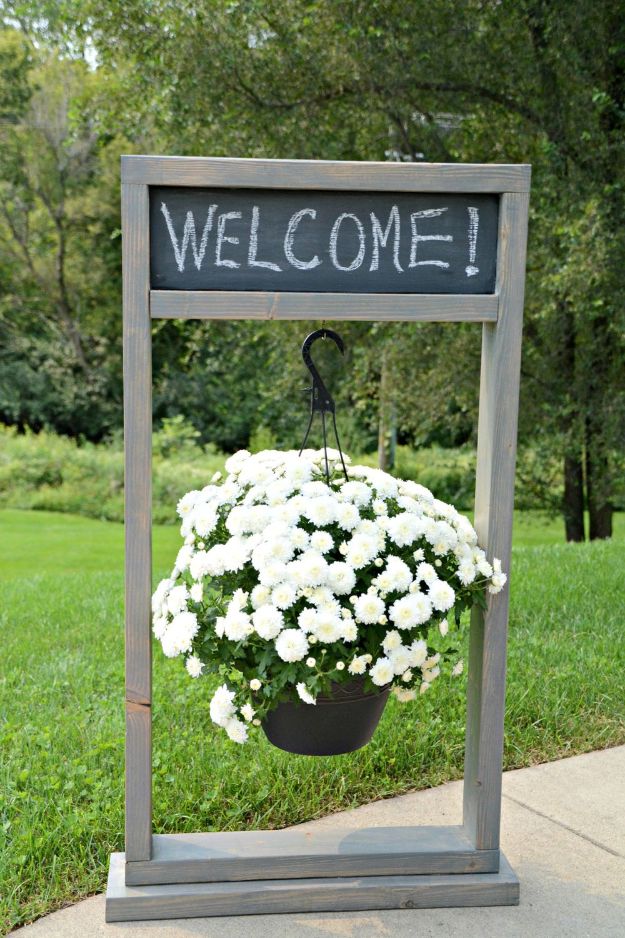 26. Fab 5 Sign DIY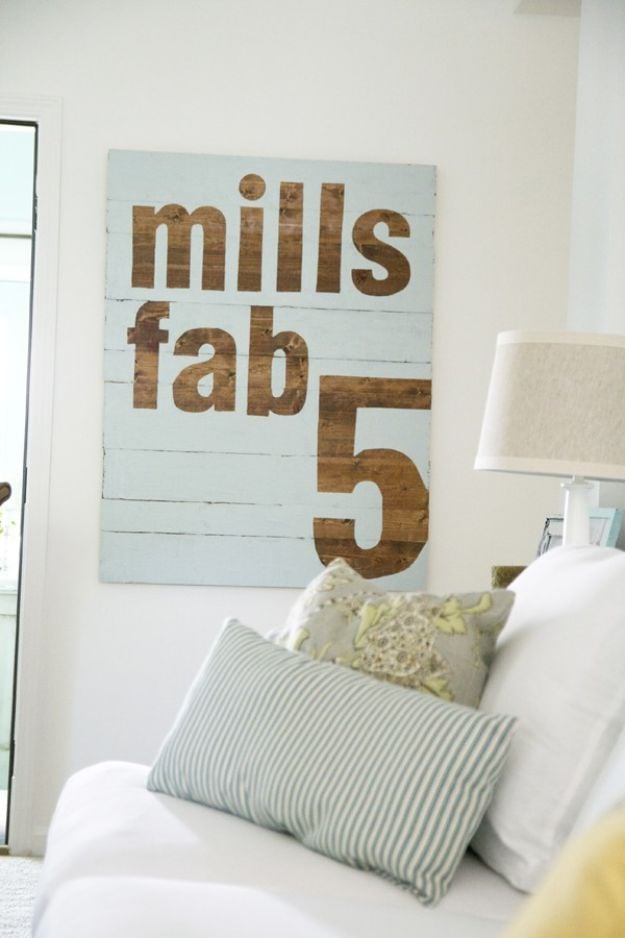 27. DIY Handprint Wall Sign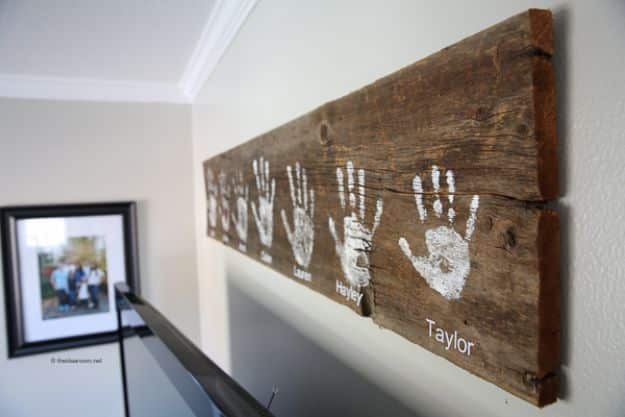 28. Simple and Easy DIY Bakery Sign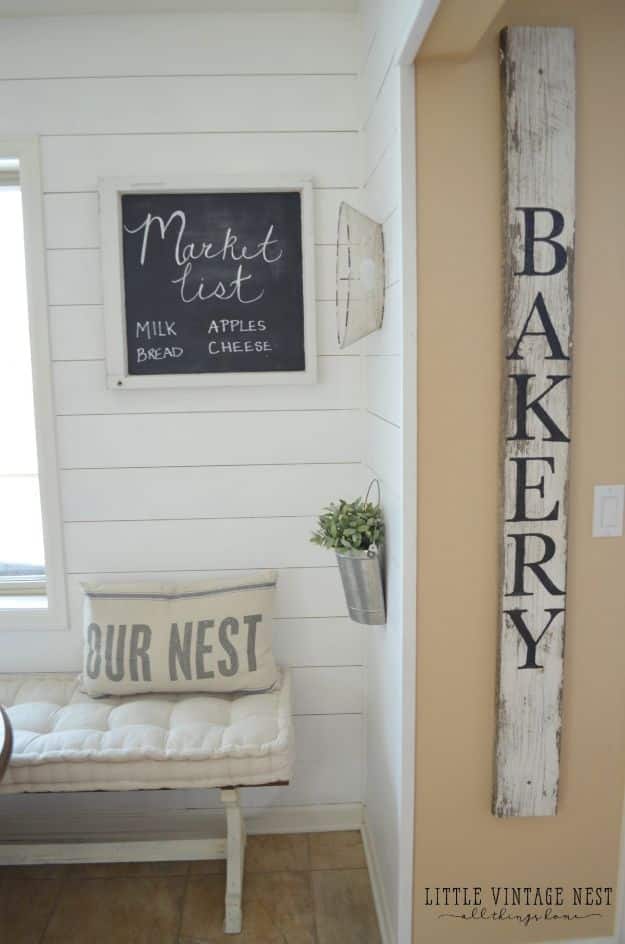 29. Where the Wild Thing Are Pallet Sign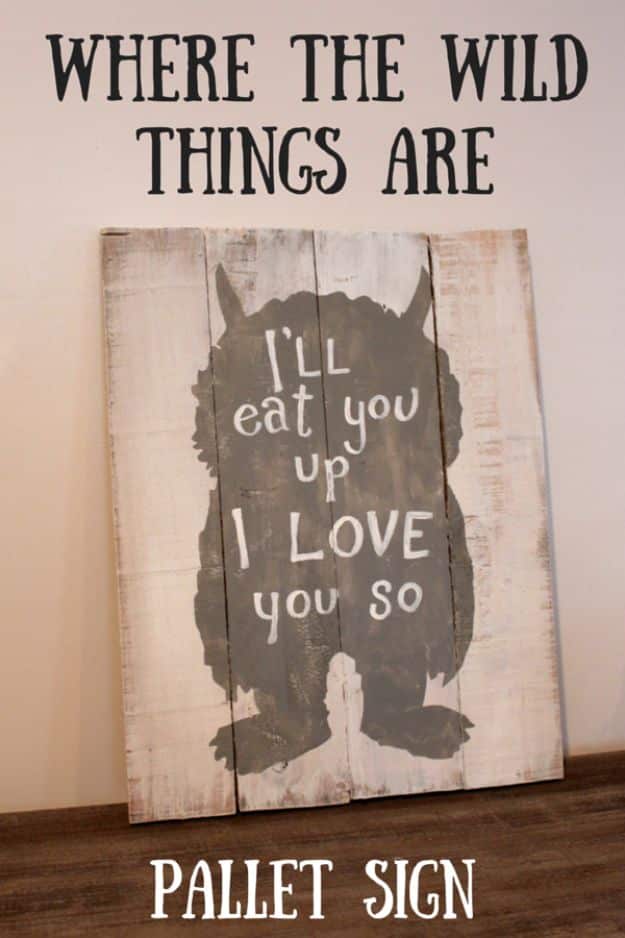 30. New Farmhouse Style Wood Signs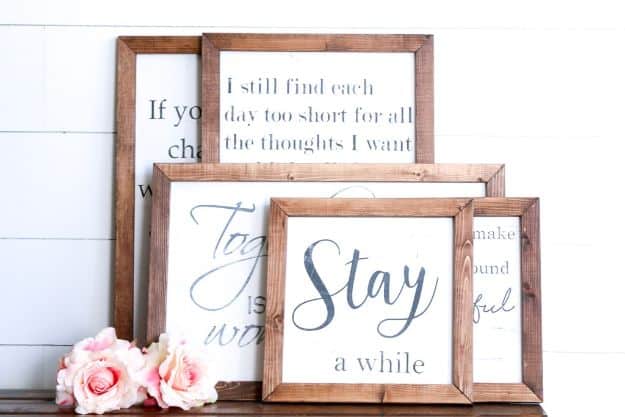 31. Simple DIY Bar Sign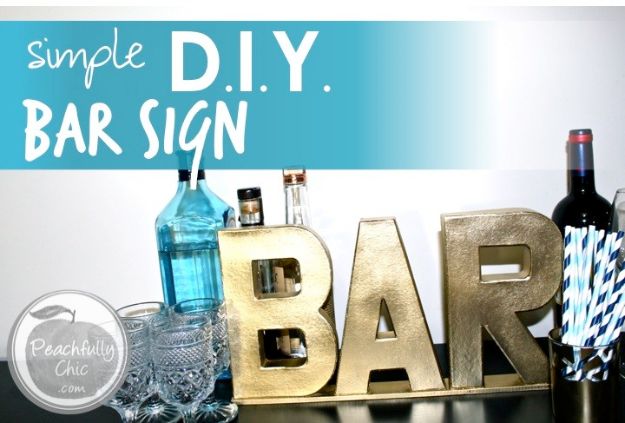 32. DIY Front Porch Welcome Sign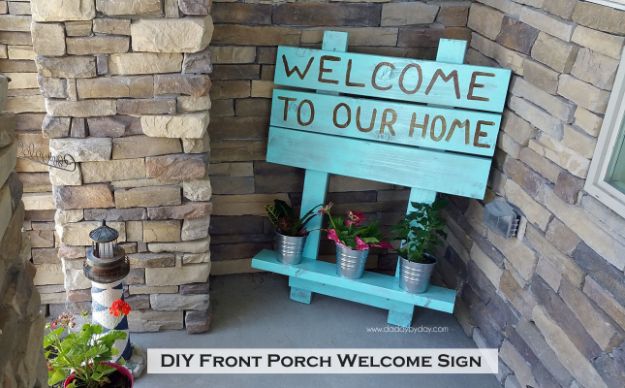 33. Monogram Pallet Family Name Sign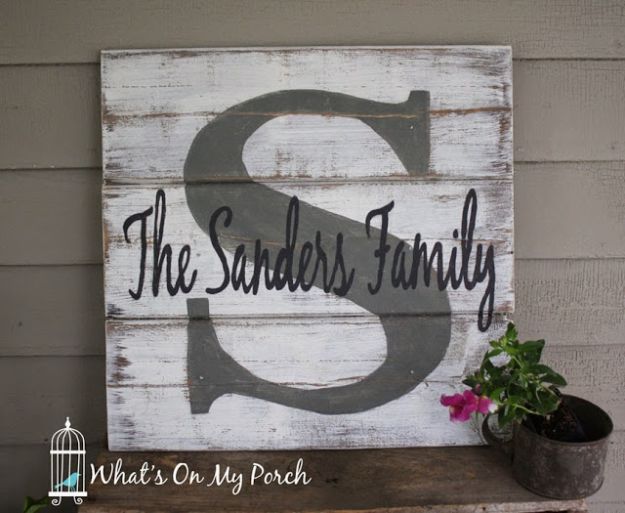 34. Pineapple Wooden Upcycled Pallet Sign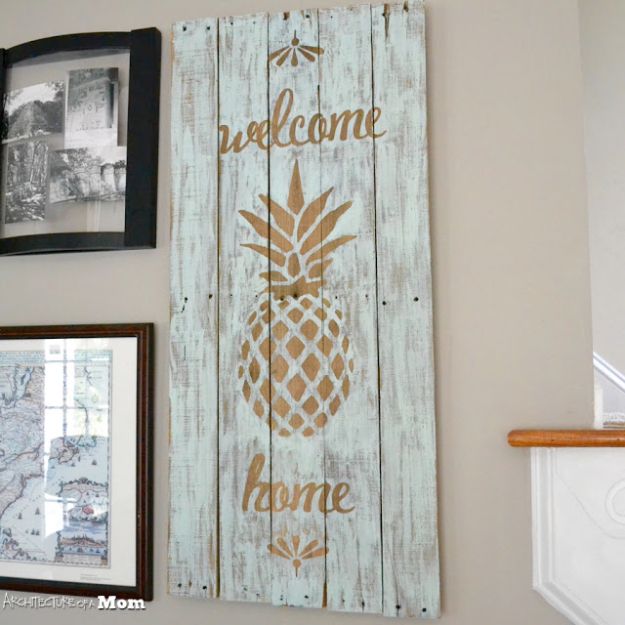 35. Customized Mileage Sign Wall Decor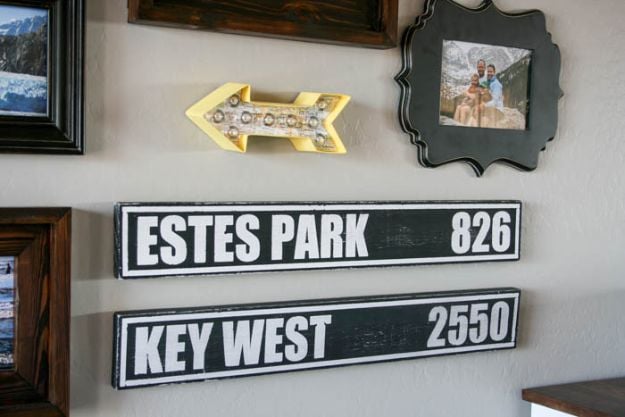 36. DIY Gather Sign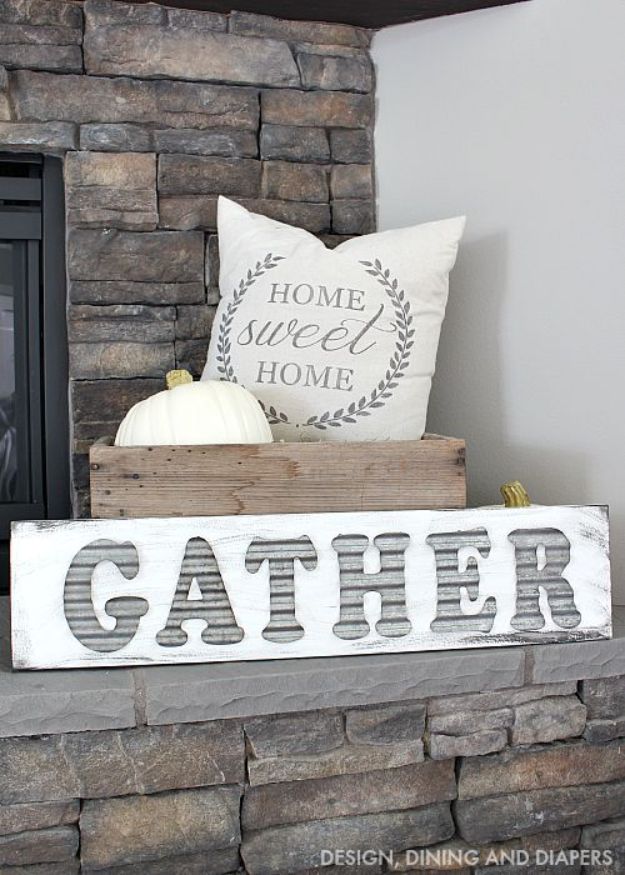 37. DIY Sibling Sign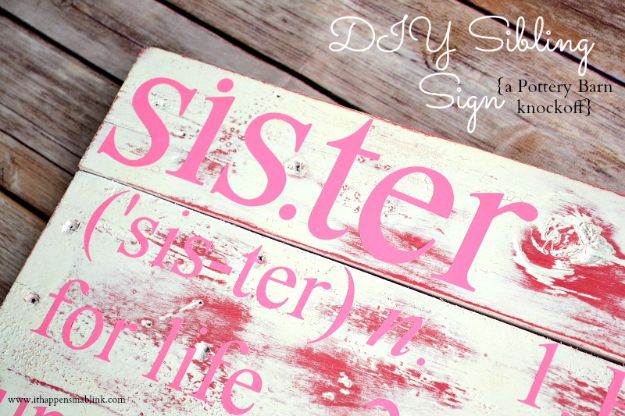 38. DIY Neon Sign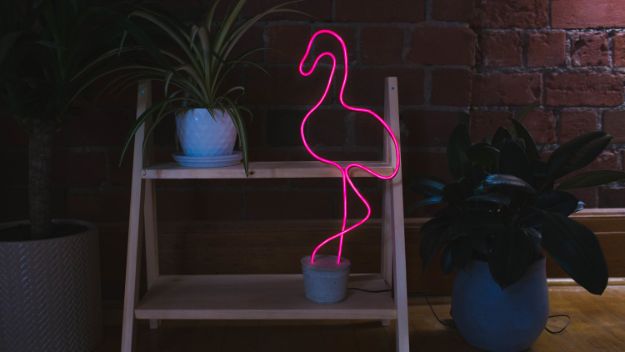 39. Easy DIY Rustic USA Wood Sign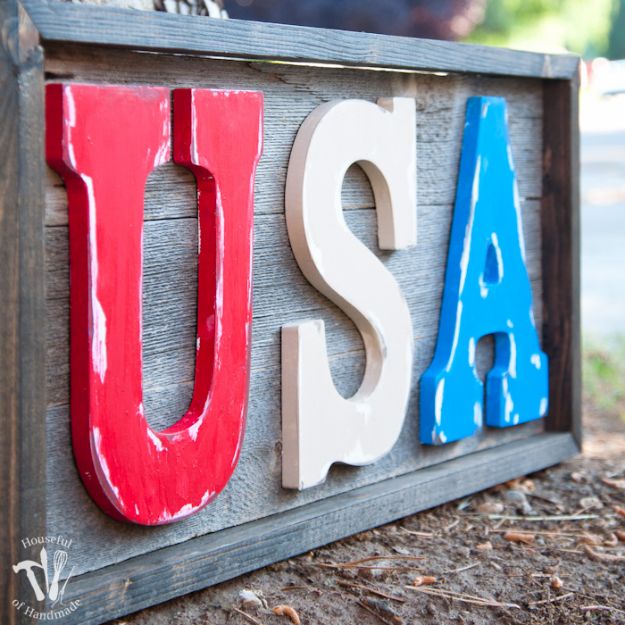 40. DIY House Number Sign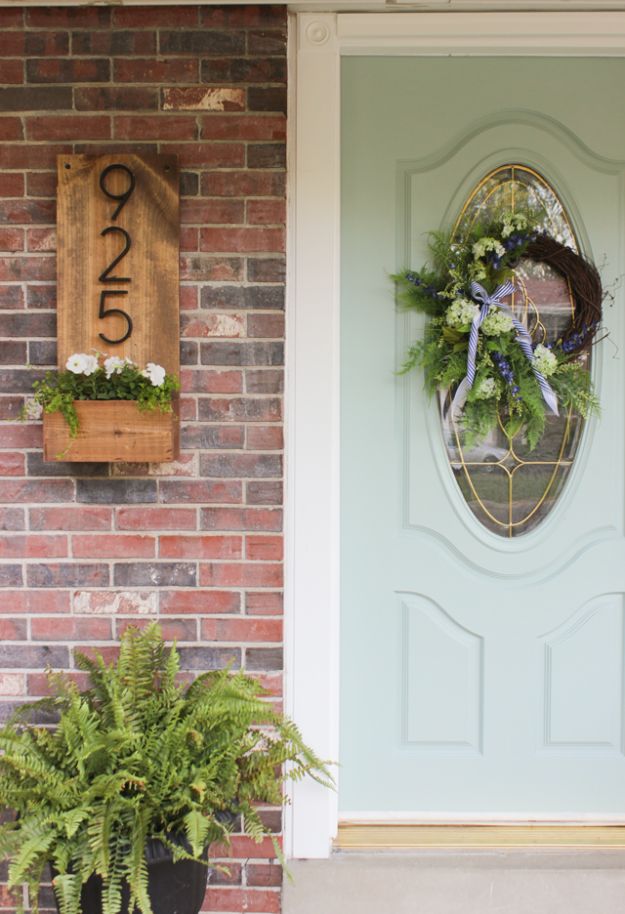 41. DIY Chalkboard Sign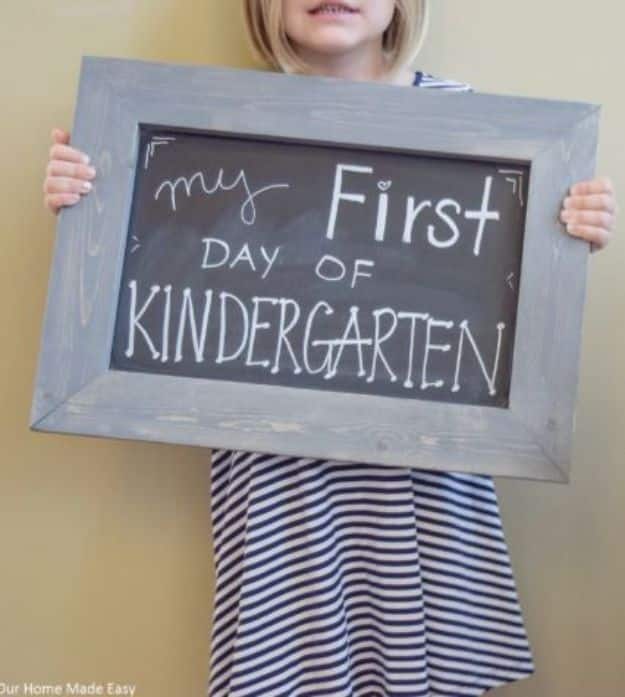 42. DIY Rustic Sign – Made from Fence Post and Rope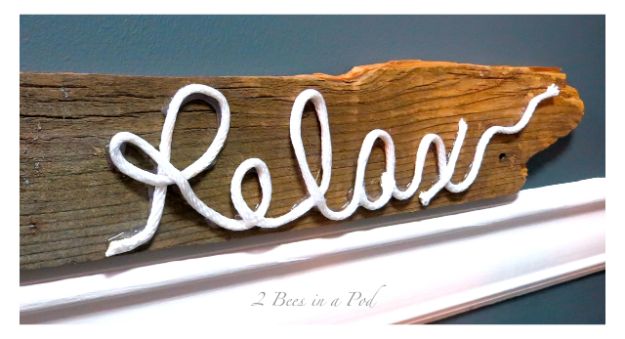 43. Today, I'm Thankful for Sign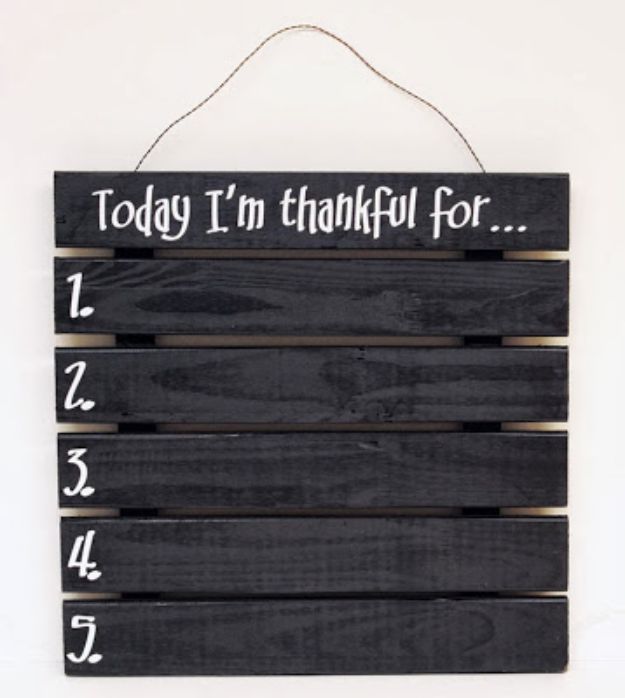 44. DIY Welcome Sign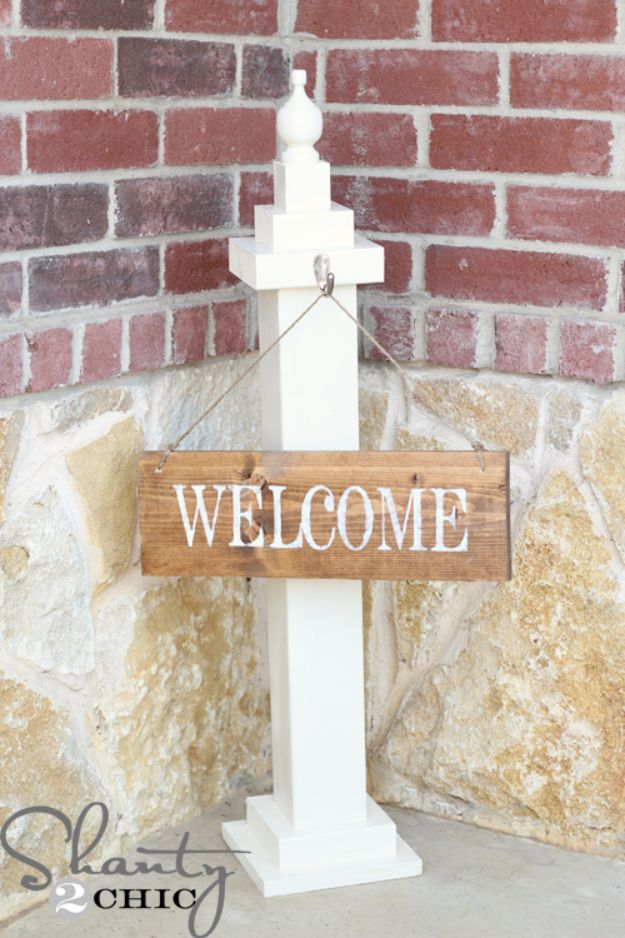 45. Don't Worry Be Happy Signs

46. Home Sweet Home Sign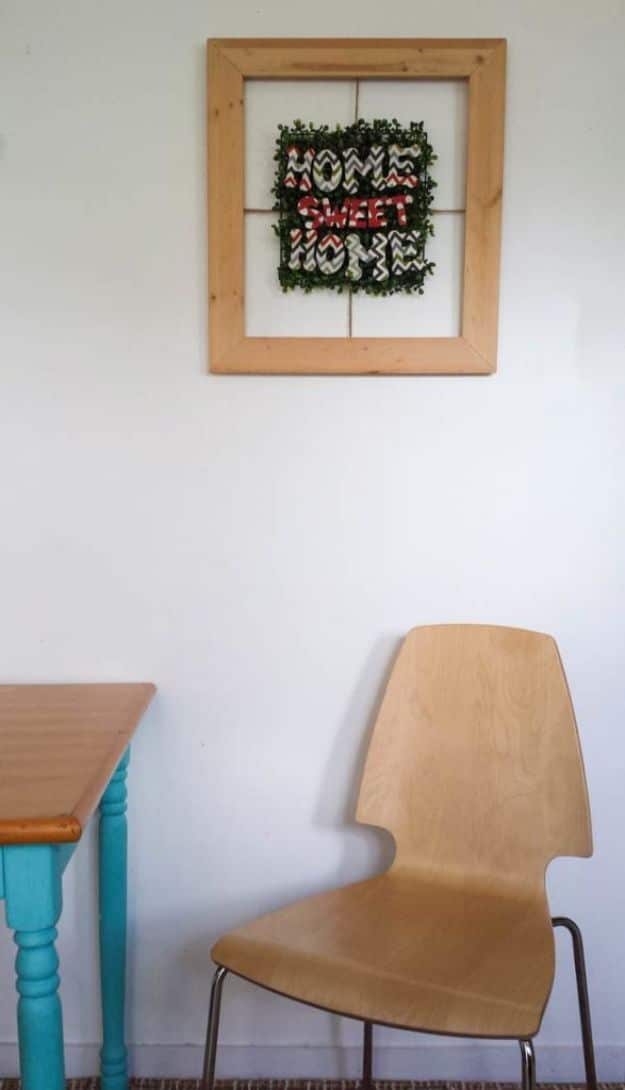 47. Make a Gilmore Girls Coffee Sign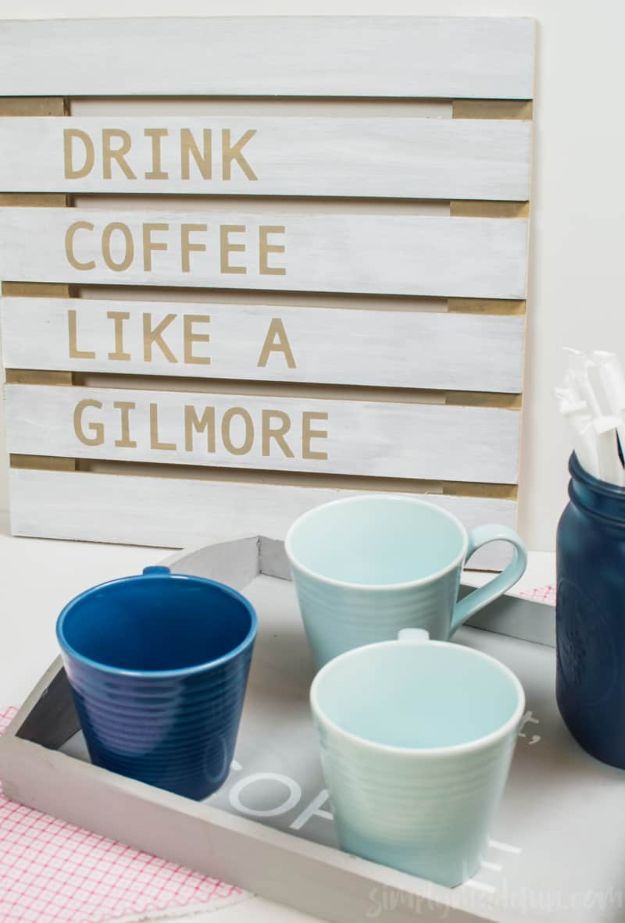 48. Hand Lettered DIY Wood Sign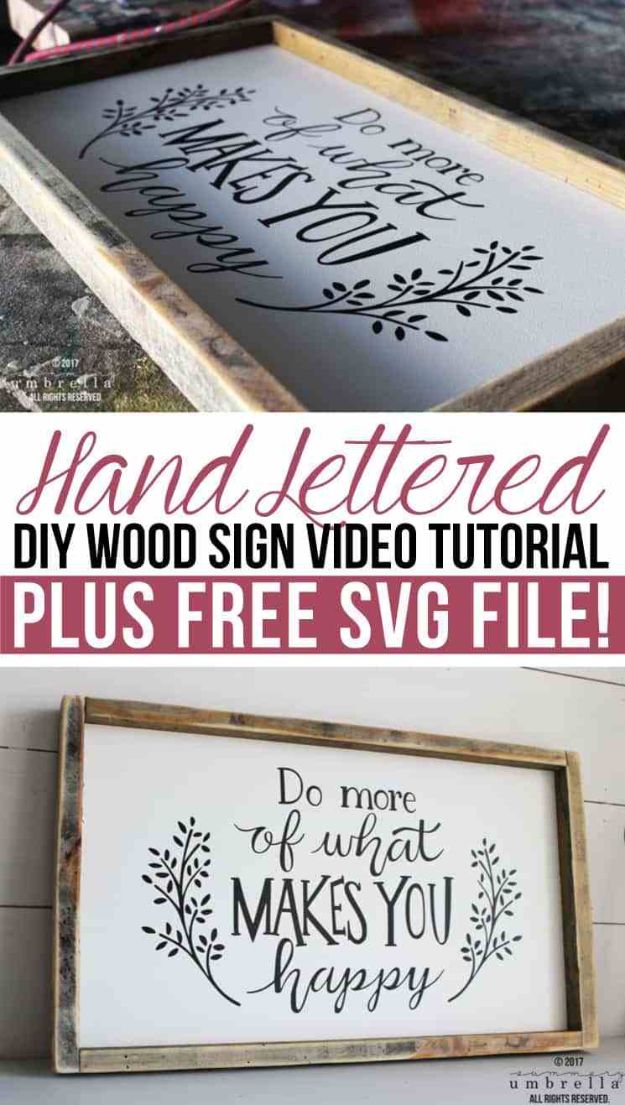 49. DIY Irish Blessing Sign

50. DIY Wooden Sign Without a Stencil Cutting Machine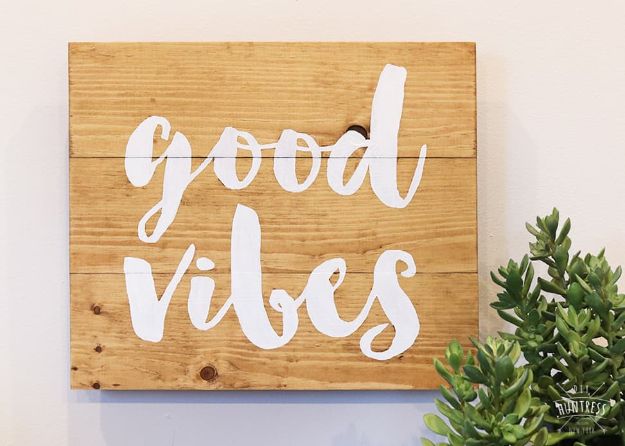 51. Keep Life Simple DIY Sign