Love finding inexpensive crafts you can make for almost free? When I first discovered dollar store crafts, my how my life changed. These days, whenever I find a DIY idea I like, I always try to see if I can find a way to make it with supplies from my favorite dollar store, Dollar Tree. I also just love looking at the new inventive projects my favorite DIY bloggers come up with for Dollar Tree decor and gifts you can make even when you are on a budget. From cute ways to use the dollar candlesticks, to mirrors to pool noodles, the possibilities for dollar tree crafts are almost limitless. Check out these cool DIYs and see for yourself.
Best Dollar Tree Crafts
1. Candle Lampshade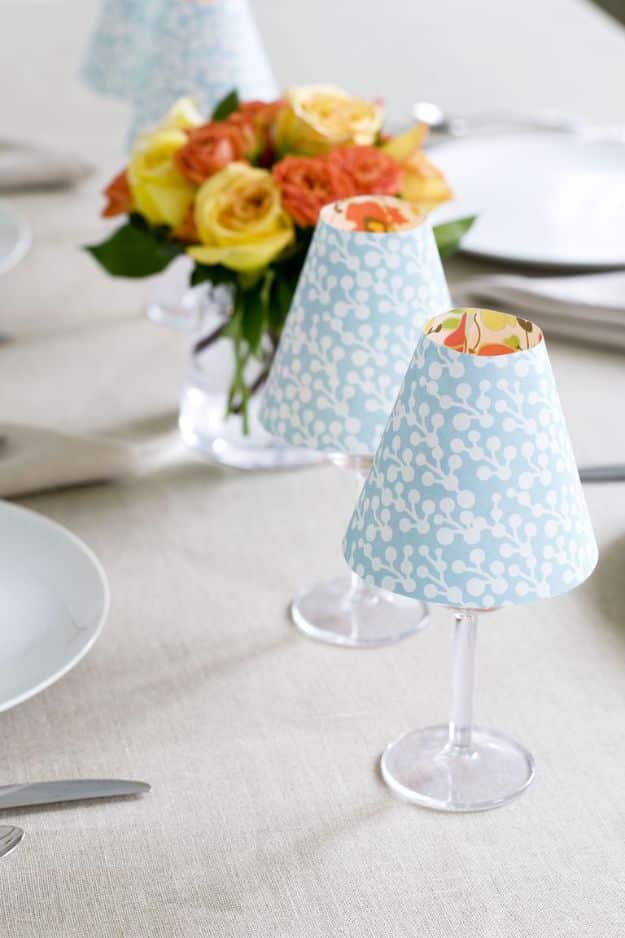 For a cheap and easy home decor idea, look no further than this simple dollar store idea. Cute paper lampshades that match your decor, you need them. Dollar Tree DIY crafts ideas like this are so rewarding to make. Only you will know you spent just a few dollars on your inexpensive decor. Projects like this look like you spent way more on them.
2. DIY Floral Monogram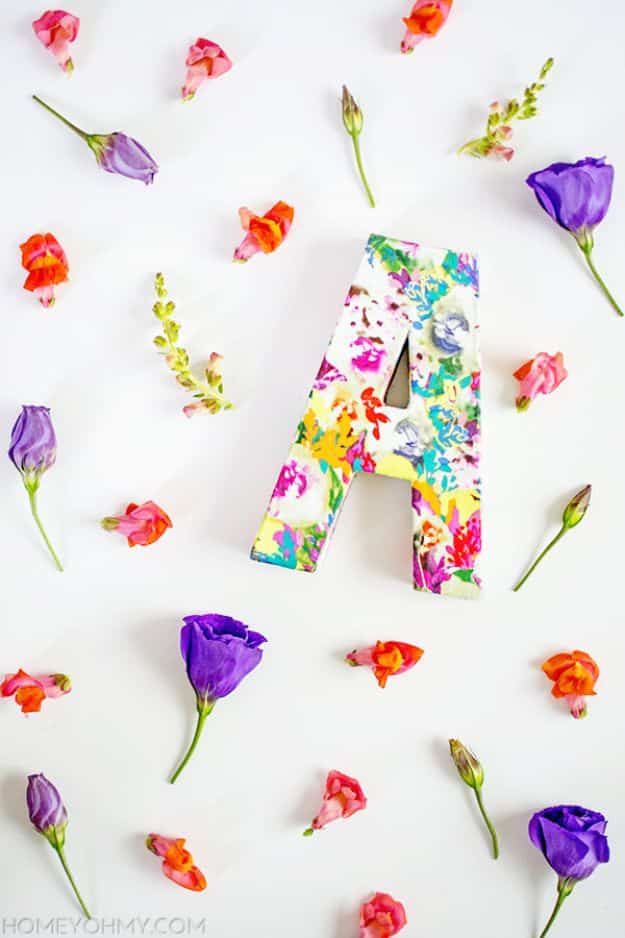 Architectural and 3D letters are super popular right now, but buying one in a store can cost $50-100. Why pay that price when you can make an awesome letter yourself, and know you made the gorgeous piece of art adoring your wall for only a dollar. Cute in pretty much any room, I made one for my bedroom but intend to start selling them in my Etsy shop, too!
3. Dollar Store Galvanized Planters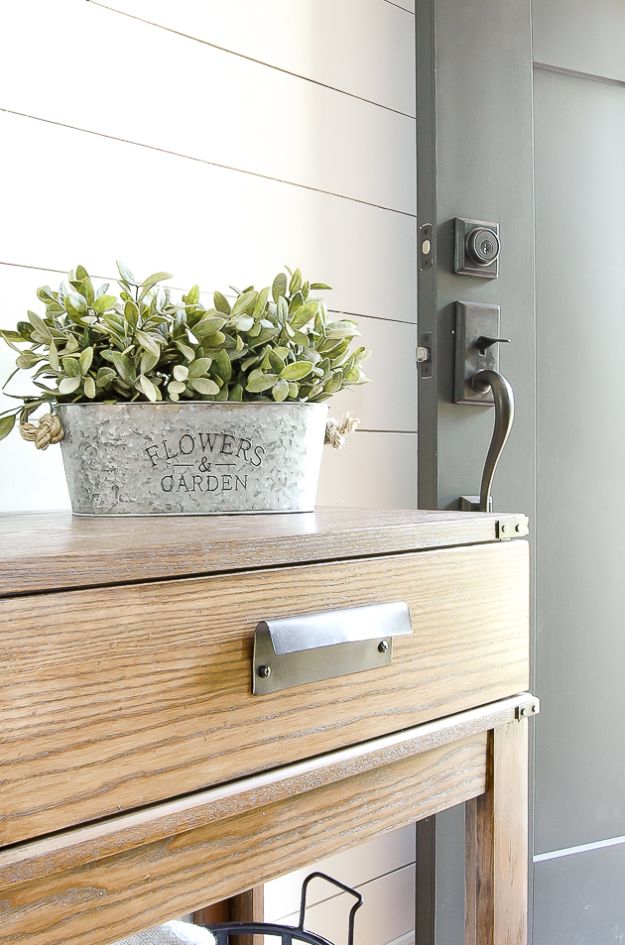 I was super surprised this cute farmhouse style planter could be made inexpensively with a bucket from Dollar Tree. Target wanted $30 for the same thing. No thanks, my dollar store DIY is prettier, too.
Check out all of the DIY ideas from Dollar Tree stores all in one place in this YouTube video, then come back and visit the top DIY sites listed here in this article for the step by step how tos from our favorite DIY bloggers to learn how to make these projects.
4. Dollar Tree DIY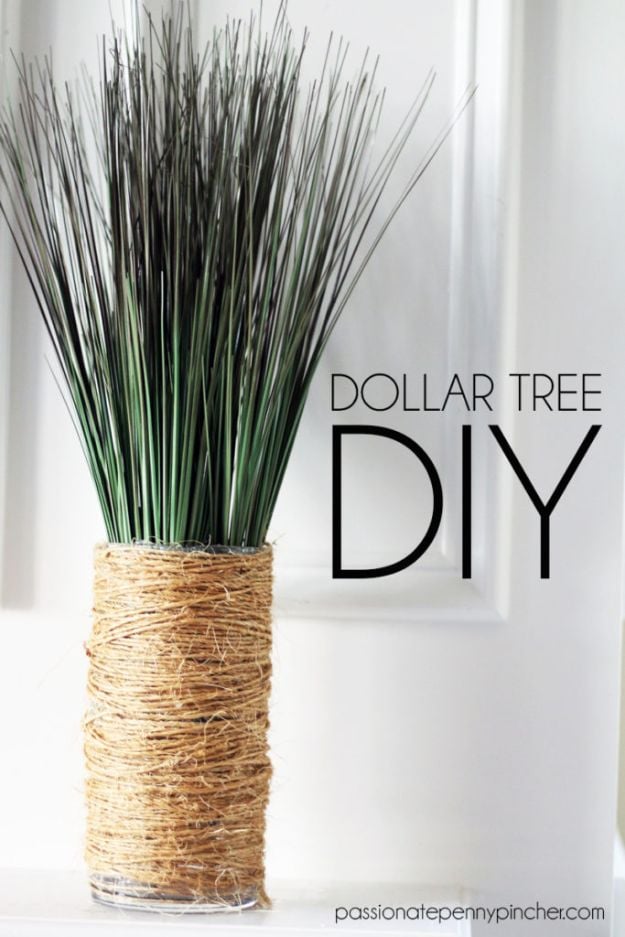 What a gorgeous centerpiece! All it takes is a glass jar, twine and glue gun with lots of glue sticks, all from the dollar tree store. I can already think of a few places where I can out this lovely home decor.
5. DIY A Magnetic Organizer from a Dollar Store Cookie Sheet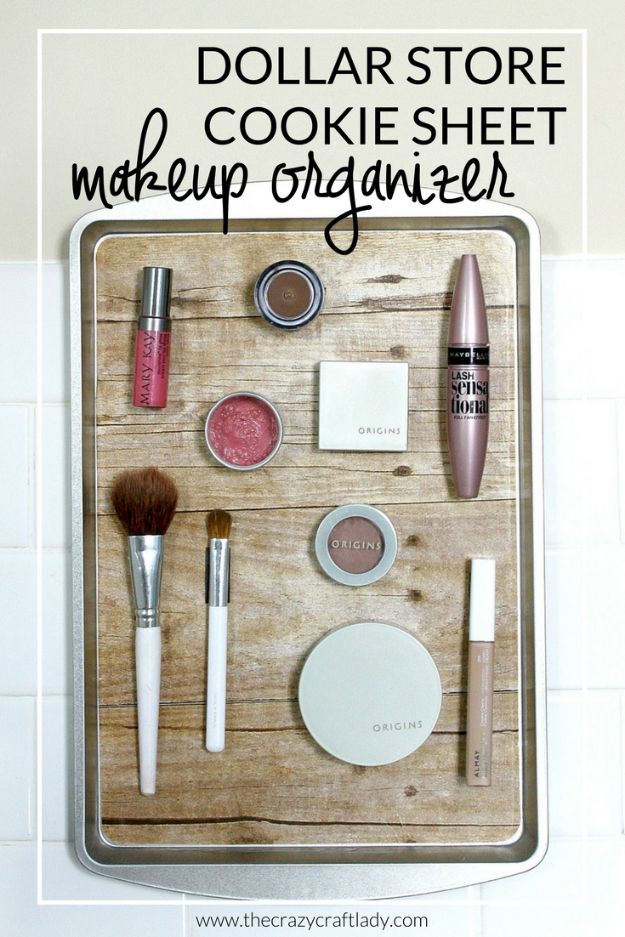 Need a simple and quick idea to get you organized? I just found a fantastic idea to do just that and it looks lovely too. Such a clever and affordable hack. With the right paint, you really can up-cycle anything. For cheap DIY organizing ideas that look great but don't cost a ton of money, this homemade makeup organizer idea belongs on your list.
6. Pretty Pen Pots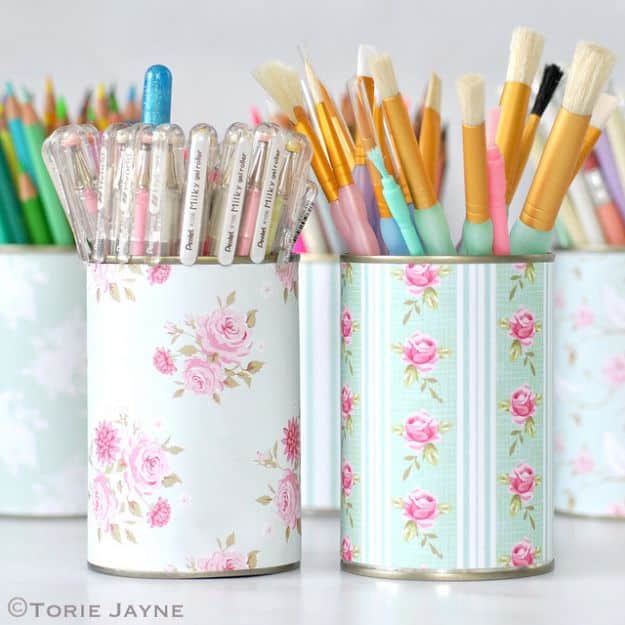 I have been organizing my craft room for the longest time and I have been meaning to change the look and feel of the entire room. I am so glad to chance upon this post from Torie Jayne on pretty pen pots. This is just the perfect addition to my craft room makeover.
7. DIY Picture Frame Greenhouse Terrarium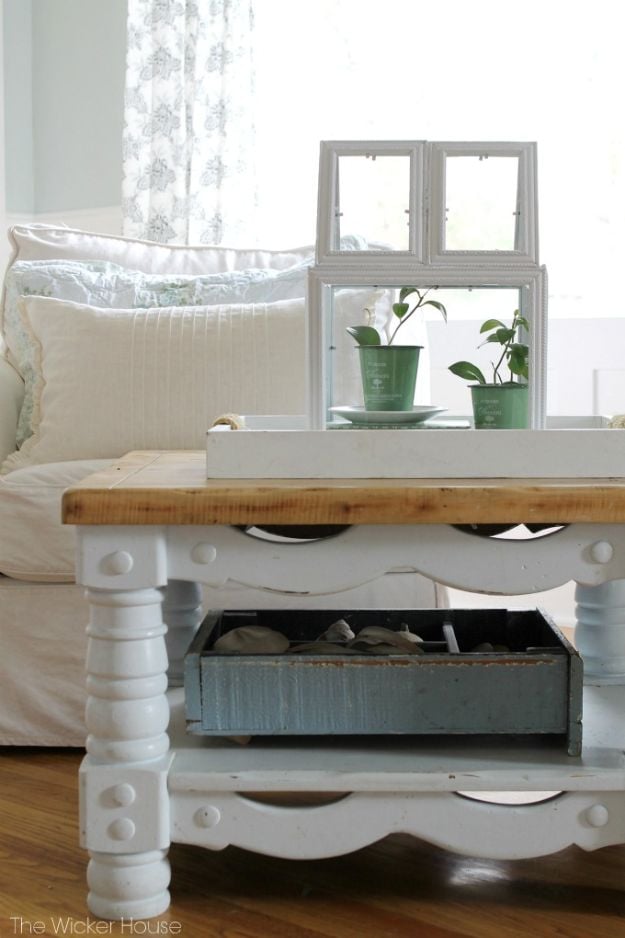 With dollar store frames, you can create a lovely home terrarium decor. This is a very clever idea from The Wicker House. What a darling centerpiece to add to your living room decor!
8. DIY Dollar Tree Rope Vase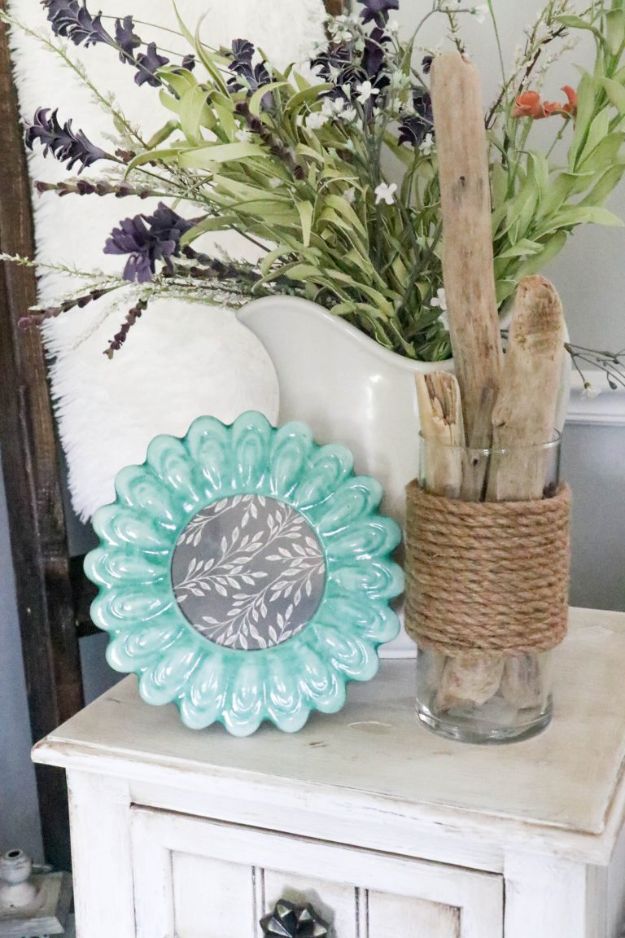 I cannot believe that this DIY Dollar Tree Rope Vase project looked like it's store-bought but turned out to be way less expensive and just as pretty. I will definitely be making some of these and putting it on my list of great projects for pennies on the dollar!
9. Farmhouse Candle Holder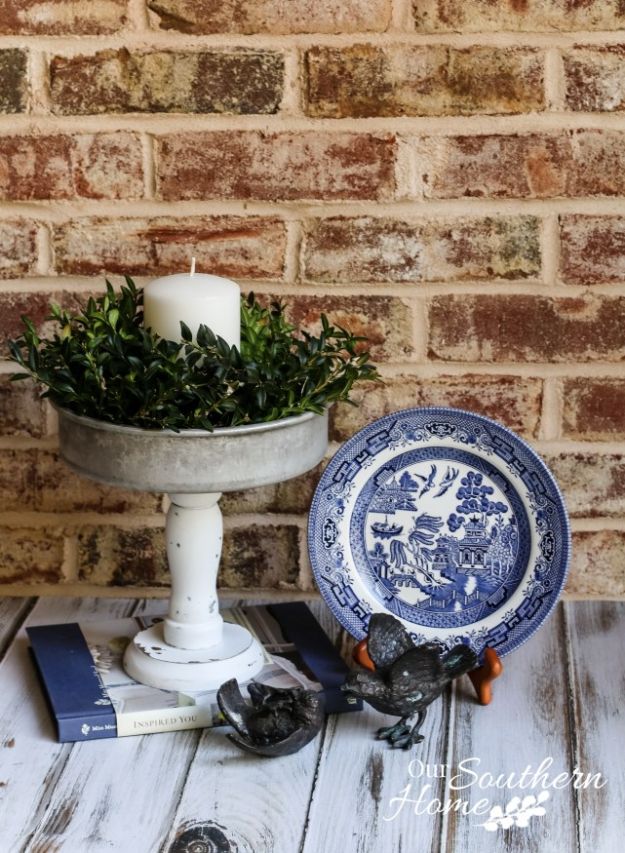 This farmhouse candle holder is so darn cute! I just love the way it turned out and oh so practical because of it's many uses. It's such a super classy look without breaking the bank. Cheap crafts certainly don't have to look cheap and this amazing DIY idea for the home certainly proves that.
10. Plastic Elephant Book Ends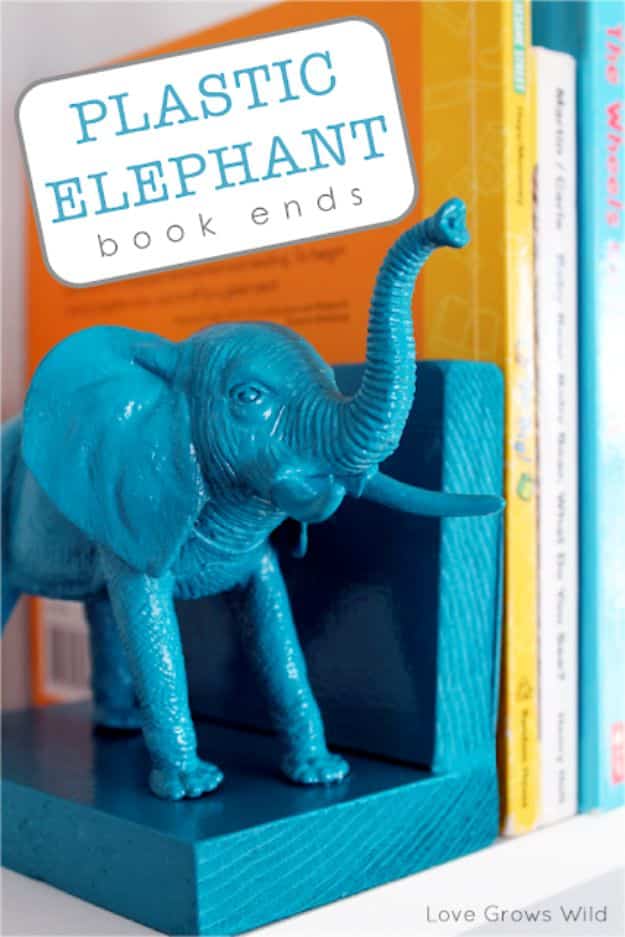 Another great and adorable tutorial for bookends that will surely fit your budget. I just love doggies and those bookends are too cute! I'm going to start looking for a pair of my own animals to make these for myself.
11. Picture Frame Luminaries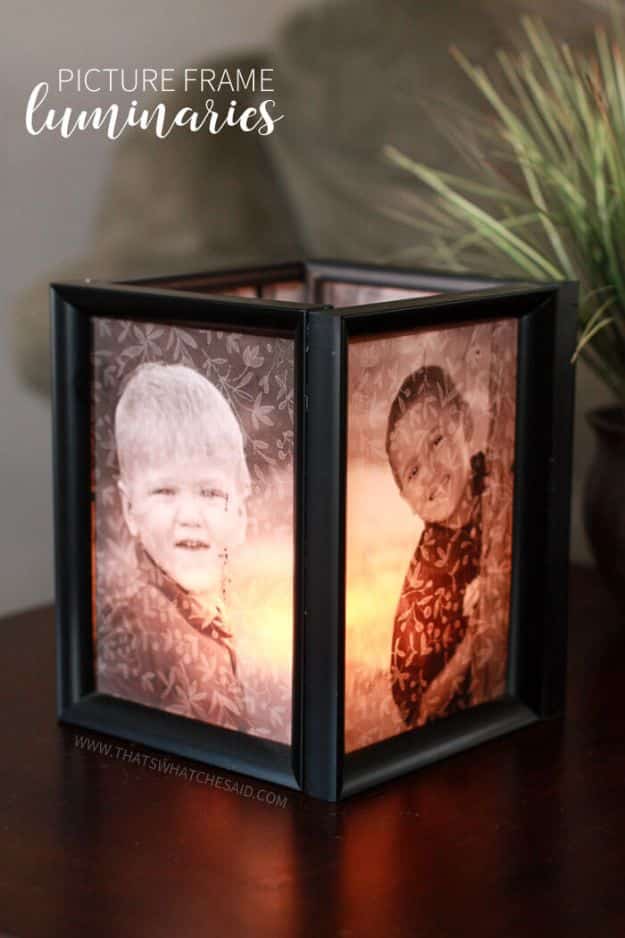 When it comes to making craft ideas with dollar store supplies, I am loving a few of the ideas on Pinterest made with Dollar Tree picture frames, but this creative DIY photo idea wins, in my opinion. Backlit photos inside dollar store picture frames turn into something pretty amazing. If you are looking for a fun new way to display photos at home or an inexpensive Christmas gift from the dollar store, try this one. Pick up a few frames and you can make this homemade photo luminary project for a few dollars.
12. Quick and Easy Dollar Store Succulents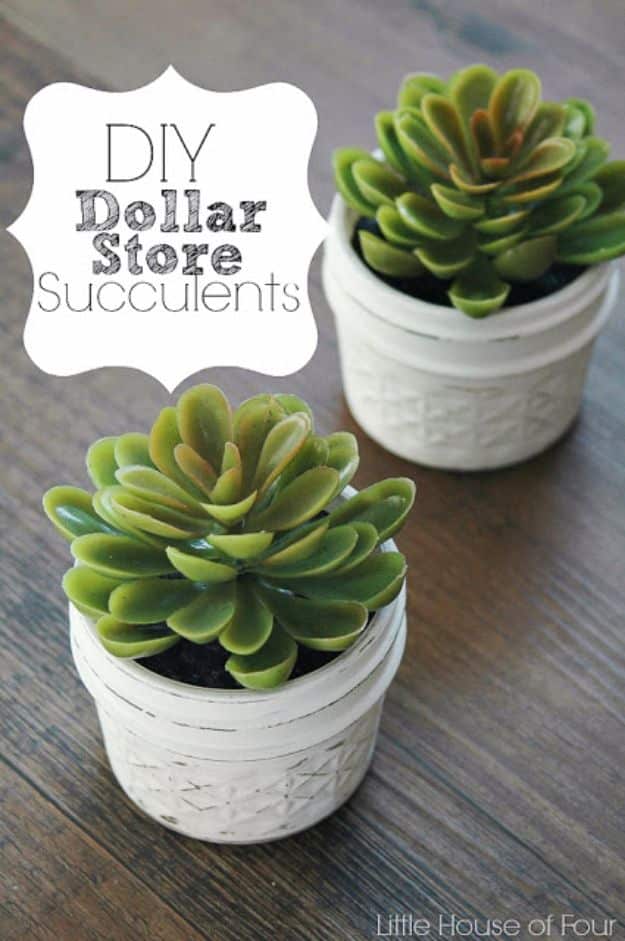 13. DIY Mirror Boxes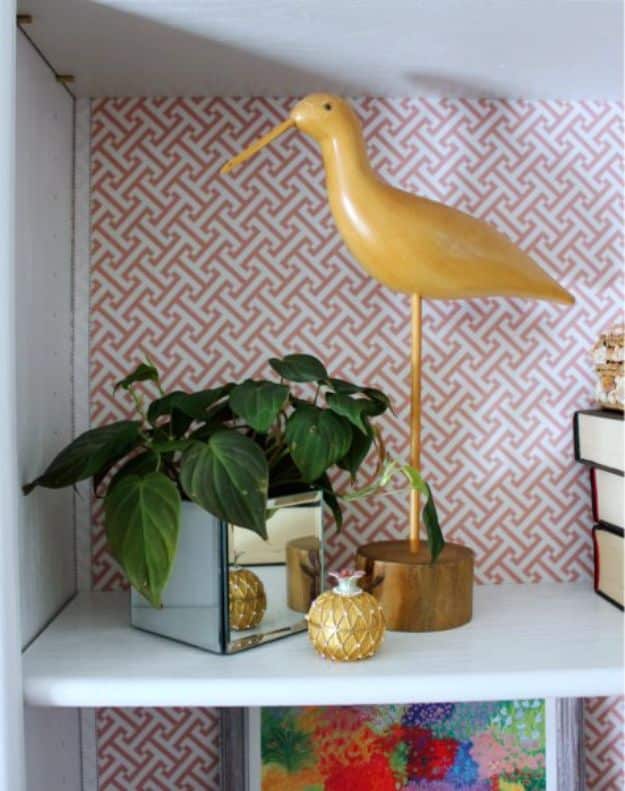 14. Dresser Mirror From Dollar Store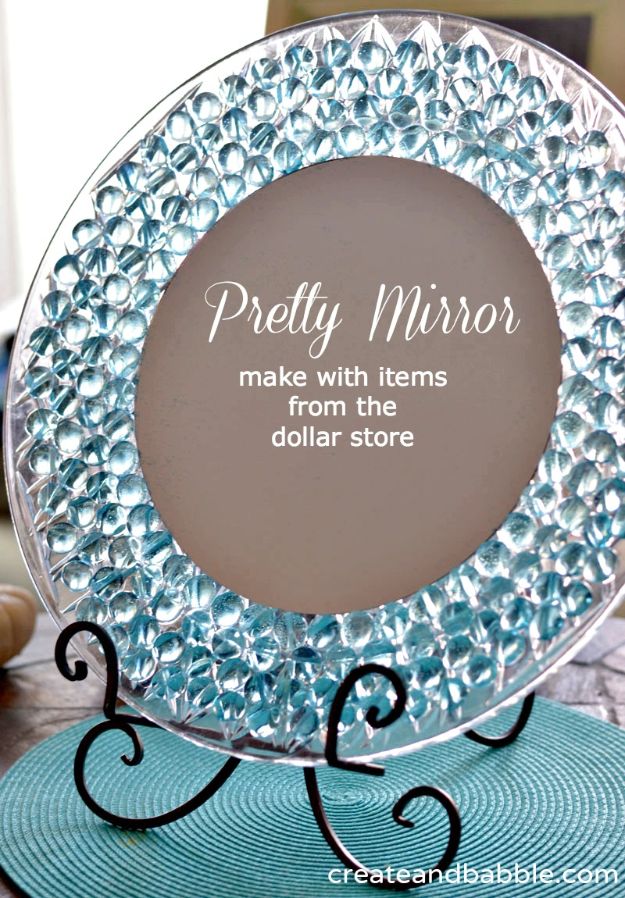 15. Make DIY Ampersand Art Using Thumbtacks