I was worried about my Thanksgiving Holiday Table because my in-laws were traveling to America all the way from England to visit us at Thanksgiving. I went searching on the internet high and low, and found this stunning Dollar Tree Thanksgiving Centerpiece and knew it was going to be a perfect fit for the guests and the moment I saw it, I could imagine it right in the middle of our holiday table. It was striking but not fussy, ornate yet understated, and best of all cheap but yet expensive looking. I went to Dollar Tree and got an assortment of Autumn flowers, leaves, berries, and pinecones. I already had some Modpodge and gold glitter to decorate my flowers, leaves, and berries. I just painted the Modpodge directly on the leaves with a paintbrush then sprinkled the glitter on top, coating over the glitter with another layer of Modpodge so the glitter stays stuck to where it is supposed to and doesn't fall all over the Thanksgiving Dinner.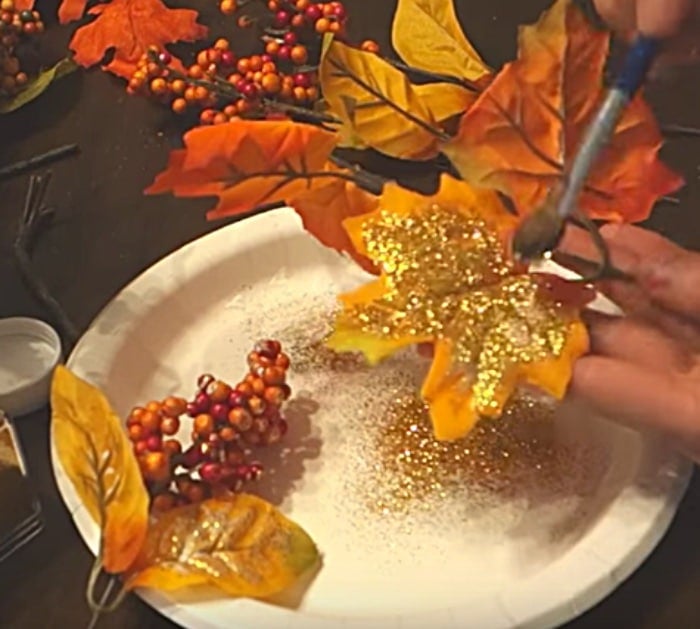 Then I sanded and spray painted my plastic container then lightly spritzed the flowers, leaves, and pinecones with beautiful 22 karat gold Krylon.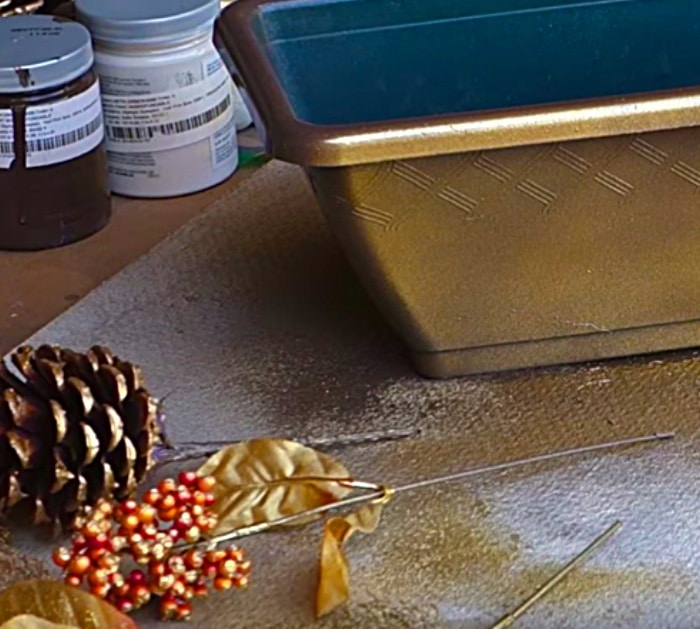 Then I glued floral foam blocks inside and started arranging!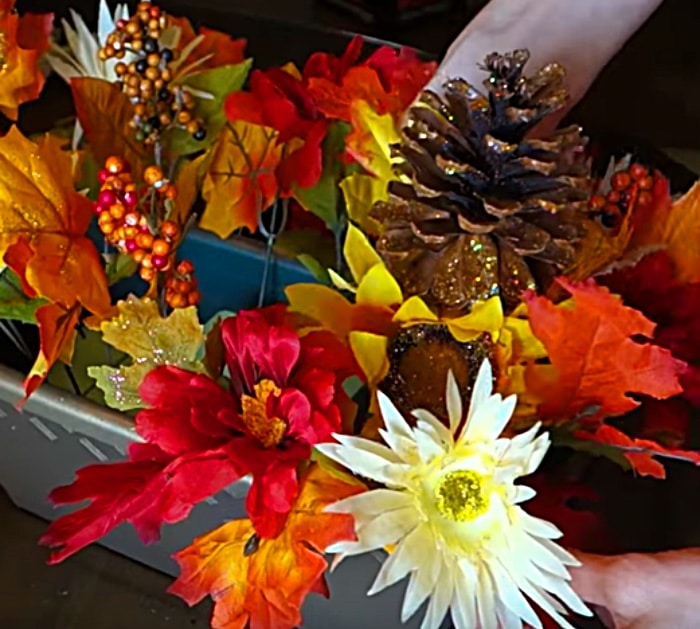 When my British In-laws got here, they all nearly fell over in disbelief when I told them I had made the centerpiece myself! They had so many questions about the project, it was making my head spin, but the funniest one of all was, "What is Dollar Tree?" Oh, my husband and my kids just laughed. I said my Dears, I'm not even going to tell you what Dollar Tree is, I'm going to take you there tomorrow morning. They really got a kick out of their first American field trip.
Dollar Tree Thanksgiving Centerpiece