This is going to be a real treat for all the pizza lovers out there. Turns out, you don't need pizza dough to make a pizza, and making a mini version of your favorite pizza, doesn't have to be a big production either. When I found this delicious-looking video recipe tutorial by Easy Peasy Pan on YouTube, I realized you can actually make a mini pizza with a piece of toast. I mean why not make a pizza on a piece of toast, it makes so much sense!
Ingredients:
White bread (2 pieces)
1 1/2 tablespoon tomato/ pizza sauce (per slice)
Onion (sliced, optional)
Green pepper (sliced, optional)
Salt (to taste)
Freshly ground pepper (to taste)
Chili flakes (optional)
Sausage (or pepperoni, whatever you like will work)
Dried parsley
1 1/2 tablespoons Mozzarella cheese (per slice)
Bake your toast for approximately 15 minutes
Directions:
In this awesome video recipe tutorial by Easy Peasy Pan on YouTube, you will learn to make this delicious quick pizza snack in a few short steps. You start by buttering the bottoms of your bread, then laying that buttered side down on a parchment paper-lined baking sheet. Then just add the ingredients as if you were making any other ordinary style pizza.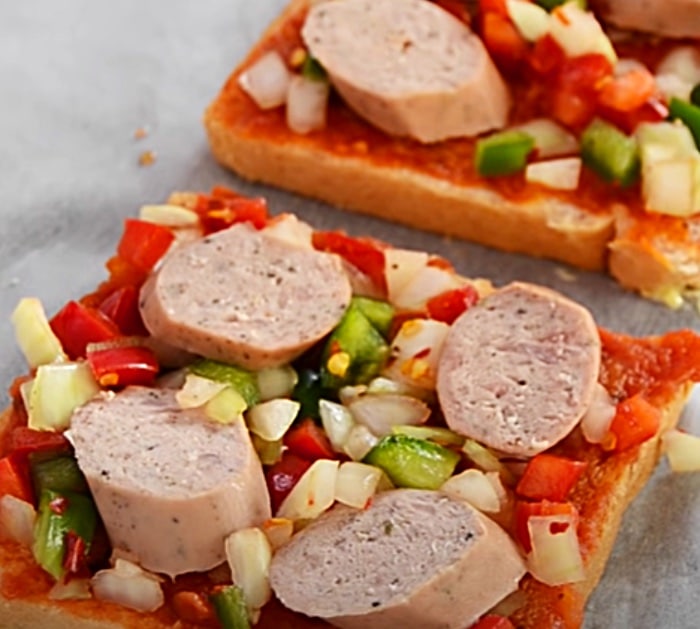 Then, you will bake the pizza toast for 15 to 20 minutes in a 400-degree oven and you will have a wonderful homemade snack.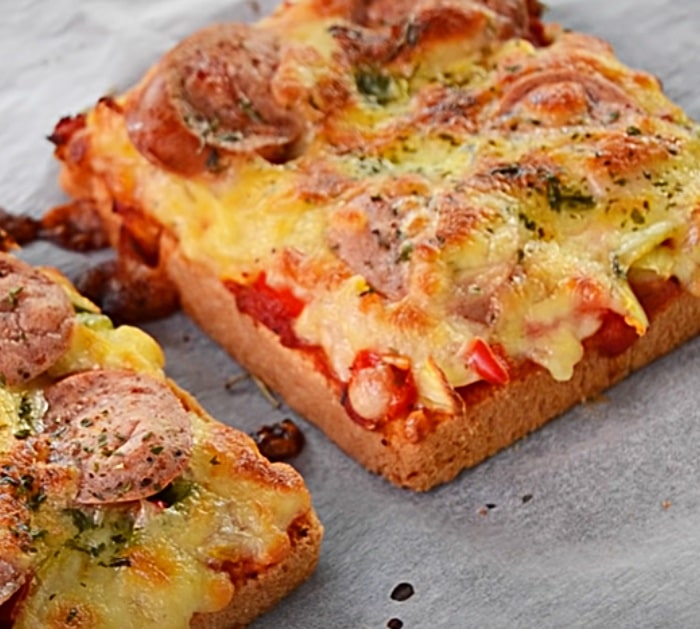 This pizza toast is such a great idea, it is perfect for my kid's after school snack and so quick to make.
How To Make Pizza Toast