As a creative, investing in a good background will always elevate your content, and you might like this DIY movable wall background from DIY Creators on Youtube! I'm telling you, this amazing project will make your content 10x better. What's more, the design of this wall is interchangeable; you could even add LED panels if you like; the choices are limitless. Watch the video tutorial below to learn how to build one.
Materials:
lots of pallets
7 pcs. 2 x 3 x 8ft lumber
4 pcs. sheet of 1/4 x 4ft x 8ft plywood
1 pc. 2 x 4 x 8ft lumber
4 pcs. 2in casters
32 pcs. 1/4″ x 1″ lag bolts
4 pcs. 10″ corner brace
wood glue
danish oil
masking tape
paint
Directions:
Step 1
Lay out the frame to get a visual of what you're going to assemble. Next, drill 2 holes on each end of the studs and repeat it until you completed them all, then assemble them according to your laid-out plan. After this, take some wood glue and apply it along the side, then line the 4 x 8″ plywood. Secure it using a brad nailer. Add some backing right on where the two pieces of plywood meet to add security. Next, apply some wood glue also to the other side of the frame, then lay the plywood down and nail those on. Now, that the wall is built, the next is to attach the wheels. Line up the casters to the 2 x4 lumber, mark the hose, then drill them. Install the lag bolts after this, then attach the brackets next by leaving them on the floor and clamping it. Next, mark exactly where the bracket is going to land on the feet, and to add the feet, lift up the frame and attach the feet. Now, one side of this wall is going to be wrapped with pallets so go ahead and paint the wall black so that you can't see through the pallets. Clean the pallets and cut off the ends to create a straight edge so that they can all fit together. (Cut the pallets to different lengths to give them a random look.) Once you're done with all the cutting, separate them into different piles and on each row, put random pieces of pallets. Install them using a brad nailer. Repeat this process until you installed all the pallets.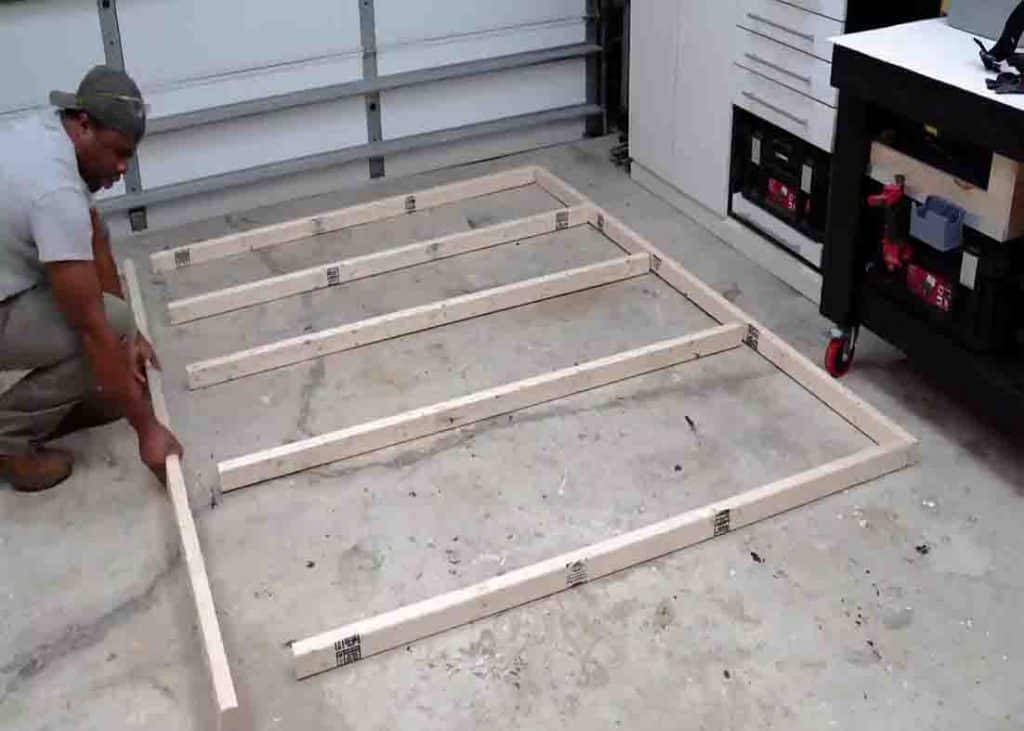 Step 2
Moving to the other side of the wall, fill up the gaps using wood fillers. As the wood filler is drying up, tape off the areas that you're not going to paint. After this, sand down the wall and prepare it for paint. With this, start painting your wall with your preferred color.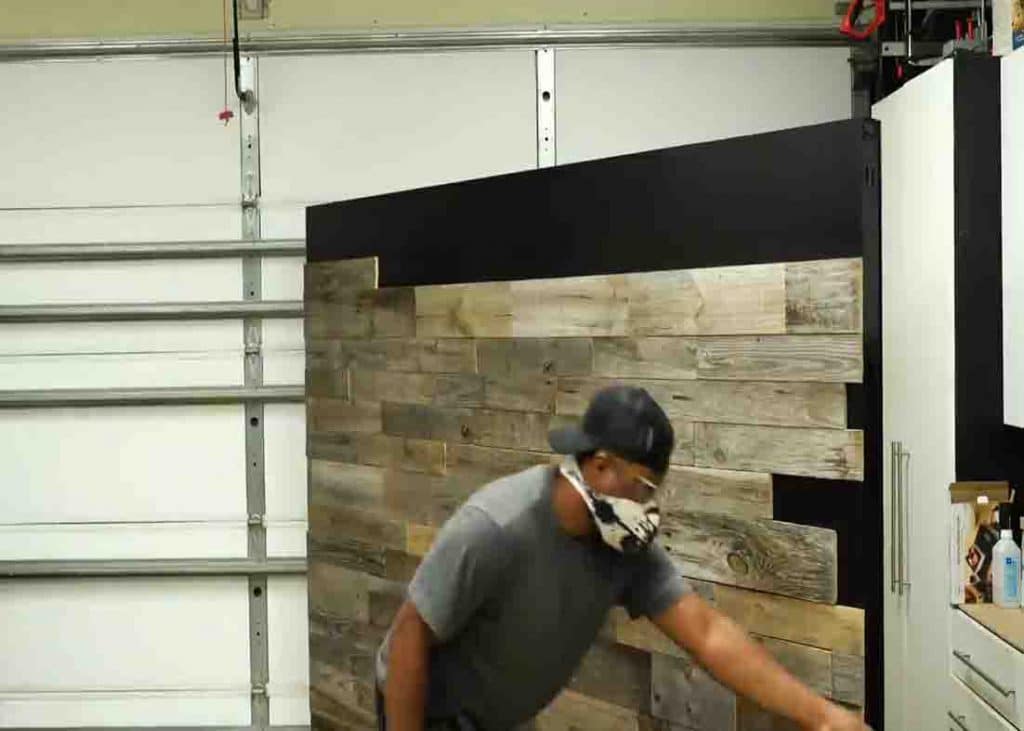 Easy DIY Portable Wall Tutorial