Have some leftover buttons and need some cool new craft ideas, too? You may want to go restock on buttons after you see these creative and easy DIY projects made with buttons. Whether you are looking for a quick handmade gift idea or some awesome new home decor to make a statement, these colorful and cute button crafts are much fun to make. Check out the step by step tutorials for these cute button crafts and learn how to make these awesome ideas.
DIY Ideas With Buttons
1. Funky Button Flip Flops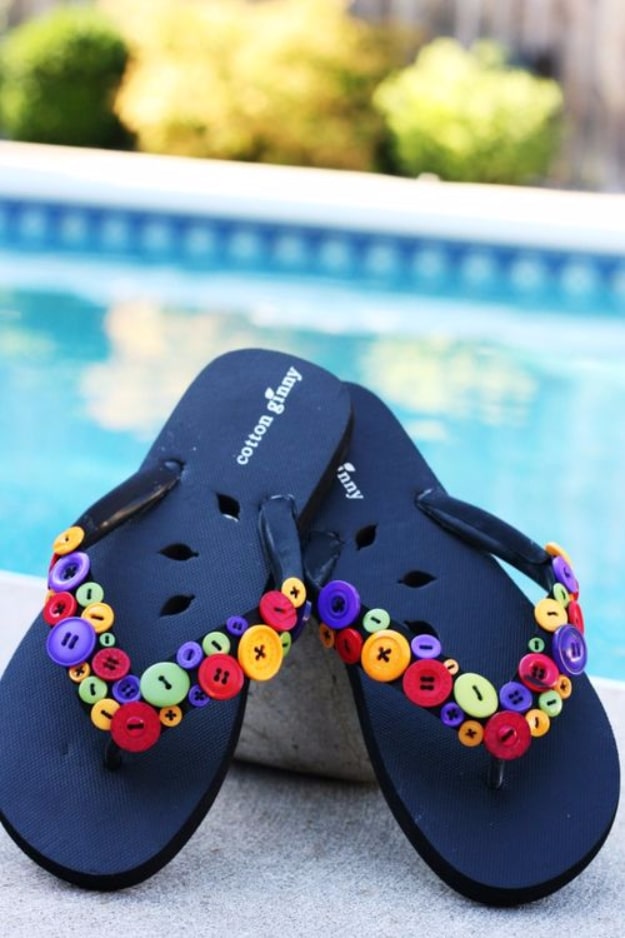 Looking for something hip to wear to the beach this summer season? Here's a really fun really cute and really funky looking Flip Flops that you can make on your own using a few buttons! Check out this tutorial from Scrapbook and Cards Today Mag on how to create your own Funky Button Flip Flops! Make your own now and rock your style on your next beach trip!
2. Button Magnets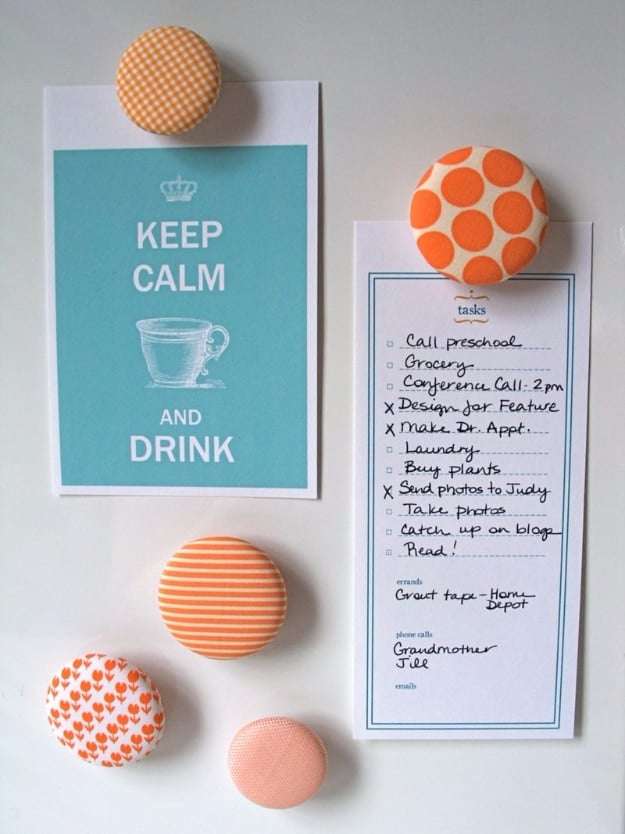 Here's a cute way of decorating your fridge with magnets, because who wants those boring dull magnets on their fridge right? Check out this step-by-step tutorial from Urban Comfort on how to make these cute Button Magnets that you can stick on your fridge! With these cute Button Magnets your fridge will always look this bright and colorful!
3. DIY Owl Button Craft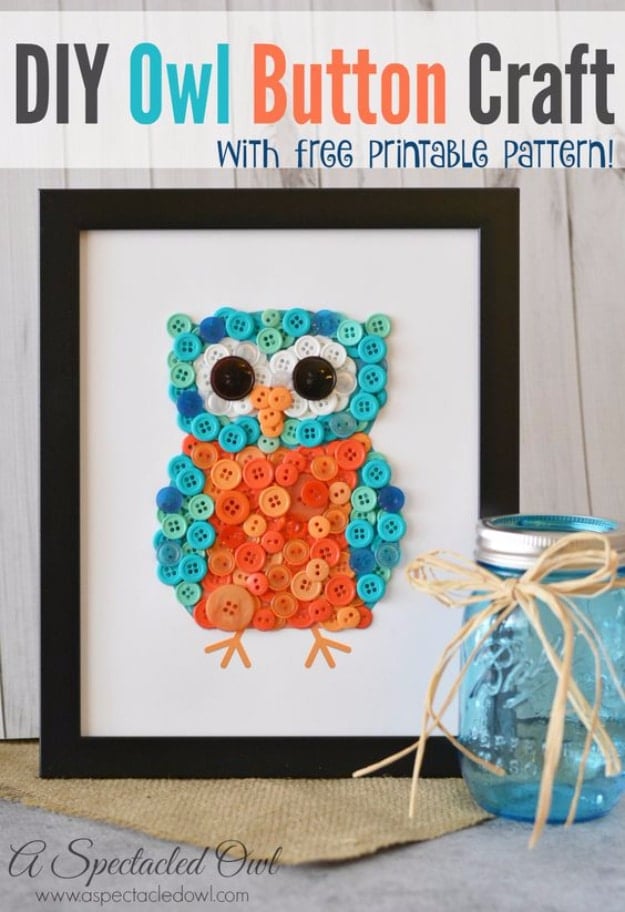 Looking for a cute and colorful new way to decorate your living room? Then you have come looking at the right place! Come check out this tutorial on how to create an Owl Button Craft from A Spectacled Owl! It's a new way to make your living room look a lot more colorful, brighter and gives your living room that homey feeling! Check it out now!
4. Button Globe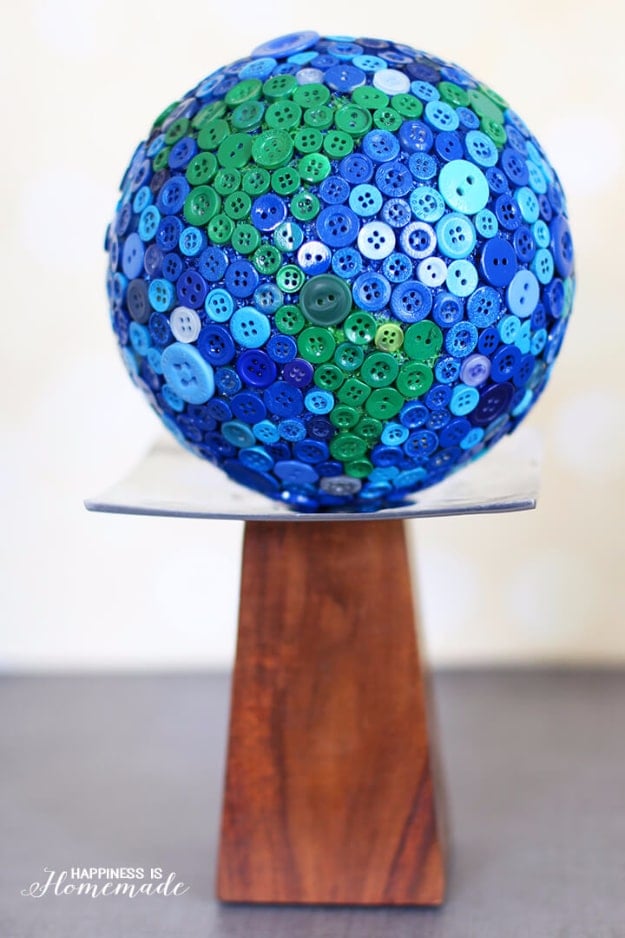 This next tutorial that we have is really easy to make, you will learn to create a button globe just by sticking a foam ball into bamboo skewers and into a cube foam to make it steady and paint it with blue and green acrylic paint to color it like oceans and continents then stick it with some blue and green buttons! Check out the full step-by-step tutorial from Happiness is Homemade and create your own Button Globe!
5. Button Crafting Tools Holder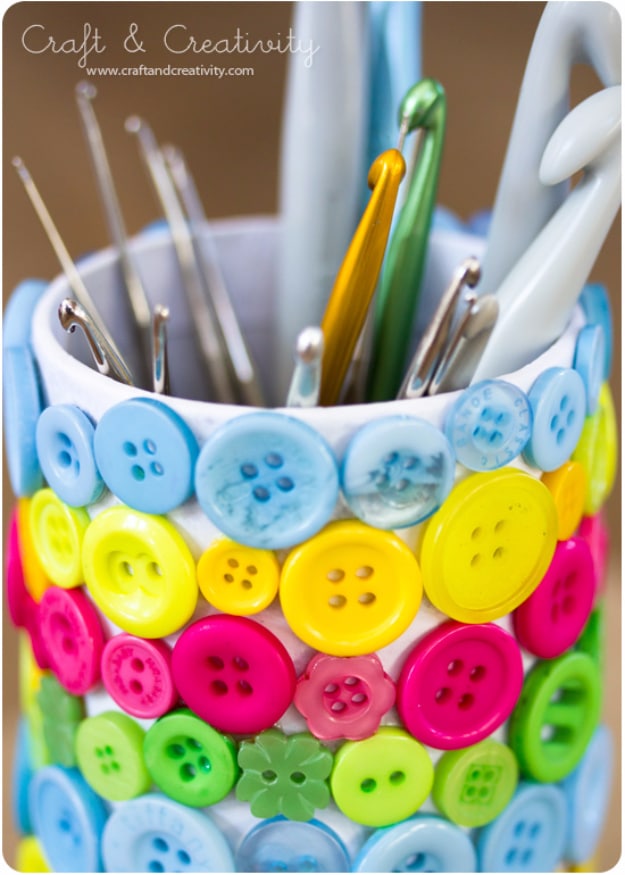 Check out this cool tutorial from Craft and Creativity on hoe to create your own Button Crafting Tools Holder to put all your crafting tools in! This is a really cute way to organize your things and its really easy to make too! This can also be used as a pen holder! Create your own Button Tools Crafting Holder now!
6. DIY Button Butterfly Art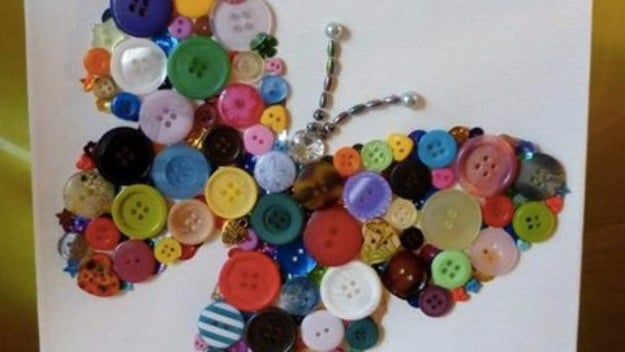 This next tutorial that we have for you is from DIY Joy that will help you create your own Button Butterfly Art that you can use to decorate your home and give as a gift to your friend or your family. It's really easy to make and is really inexpensive. All you need are a few buttons and some glue and you're almost good to go! Check out the step-by-step video tutorial now!
7. Easy Fabric Ruffle Flowers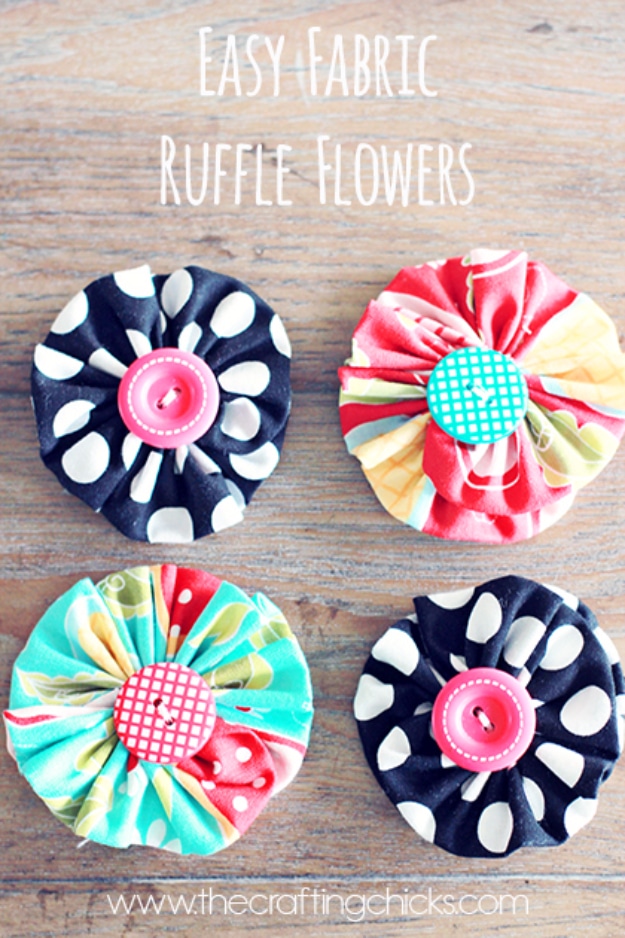 Look at this tutorial from The Crafting Chicks on how to create these really cute Easy Fabric Ruffle Flowers. Check out the tutorial now and create your own, all you need is some fabrics, threads and needles, buttons or jewelry for the center, an iron and an iron board! You can use it in so many things, like decoration to your clothes or towel. You can always find a new way to use it for.
8. Button Burlap Heart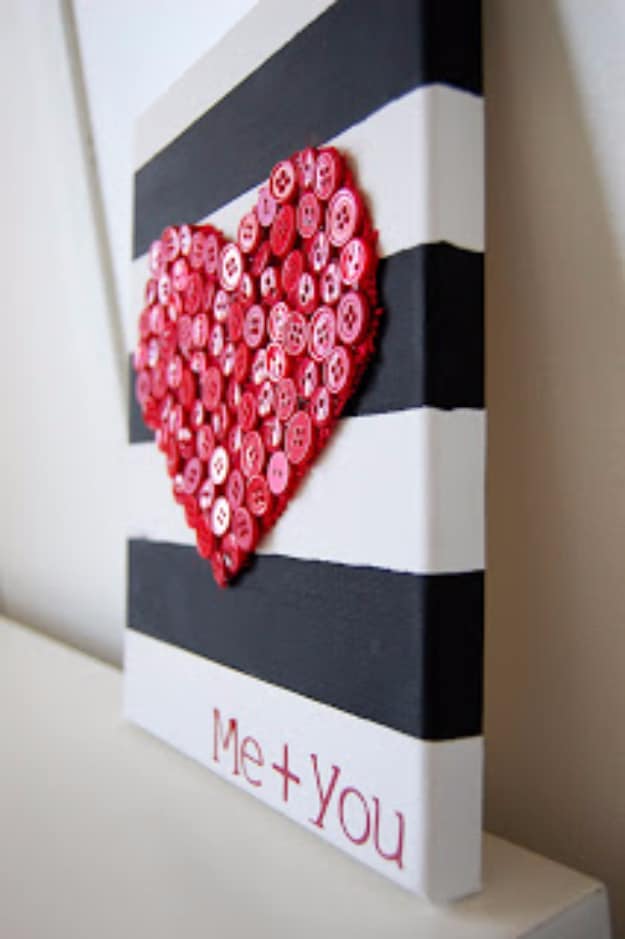 Looking for a sweet cute memorable gift that you could give your mom this mother's day. Check out this cool idea from Uncommon Designs Online on how to create a Button Burlap Heart. You can make it with just a couple of buttons, a canvas, paint, tape, burlap, hot glue and a vinyl. This would be a really sweet gift for her that she could hang on her living room!
9. Button Mini Travel Game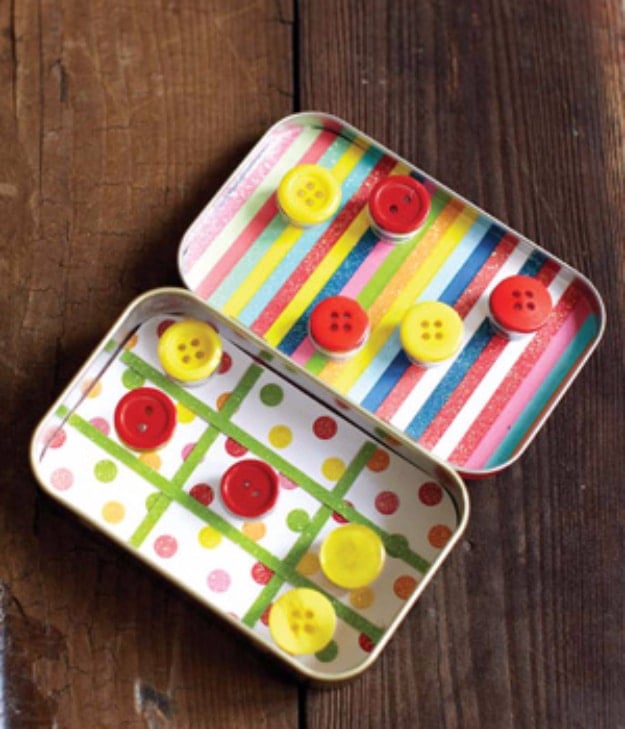 If you are looking for a simple way to keep your kids busy during a flight or a long car ride, this next tutorial that we have from Canadian Family will teach you to make your own handy Button Mini Travel Game that your kids will definitely enjoy. All you need is altoids tin, mini magnets, patterned paper an d 10 buttons 5 each of two colors! Check out the step-by-step tutorial now!
10. DIY Button Thumb Tacks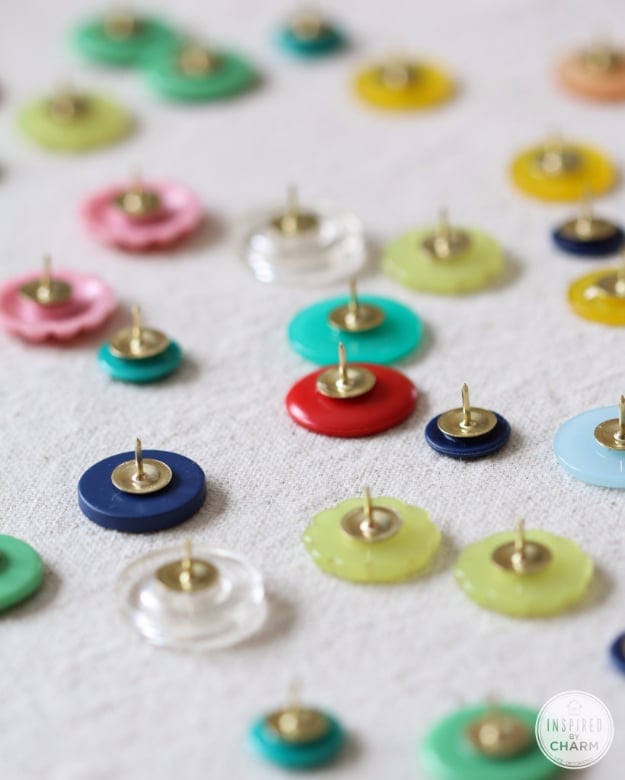 Tired of hurting your thumbs whenever you use thumb tacks? Here's an easy DIY that you can do to make your experience with thumb tacks a lot better. Use some buttons and stick it at the head of the thumbs tacks so you will never be hurt anymore when using one and of course it's really cute and you could use it at anyway. Check out the step-by-step tutorial from Inspired by Charm now!
11. Button Cluster Key Ring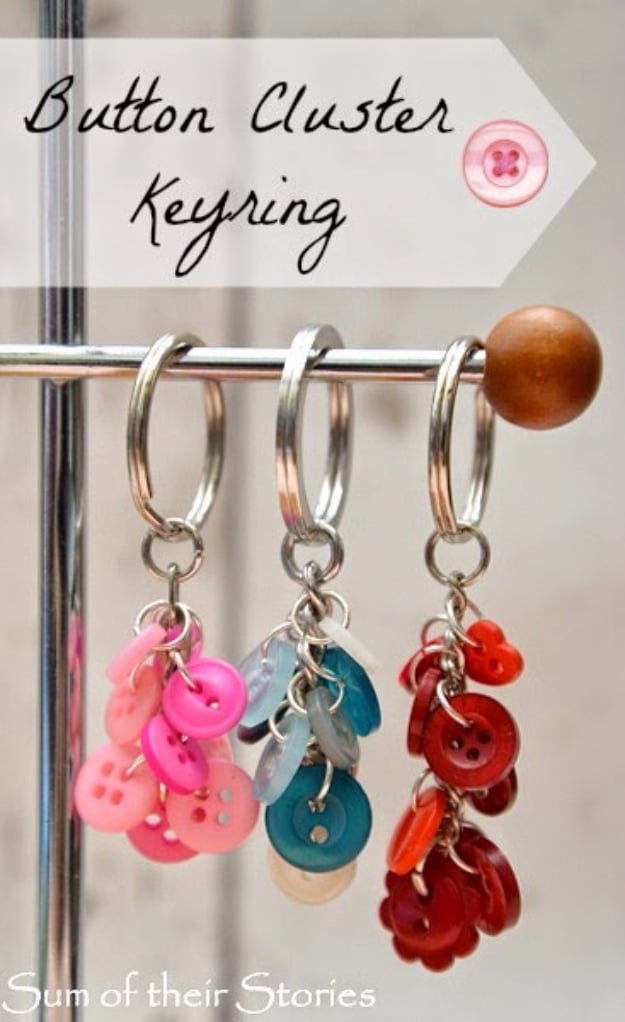 12. Vibrant Button Tree On Canvas

13. Button Headband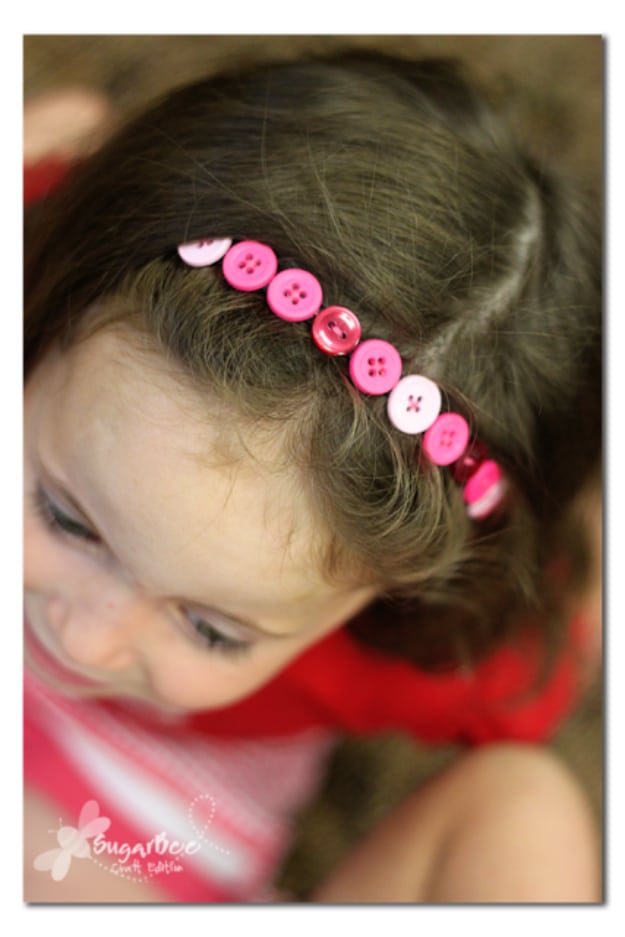 14. Easy Button Bracelet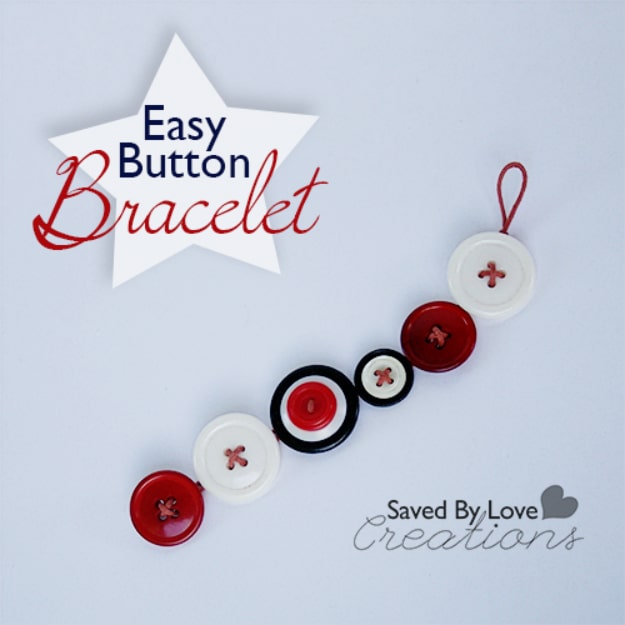 15. DIY Button Clock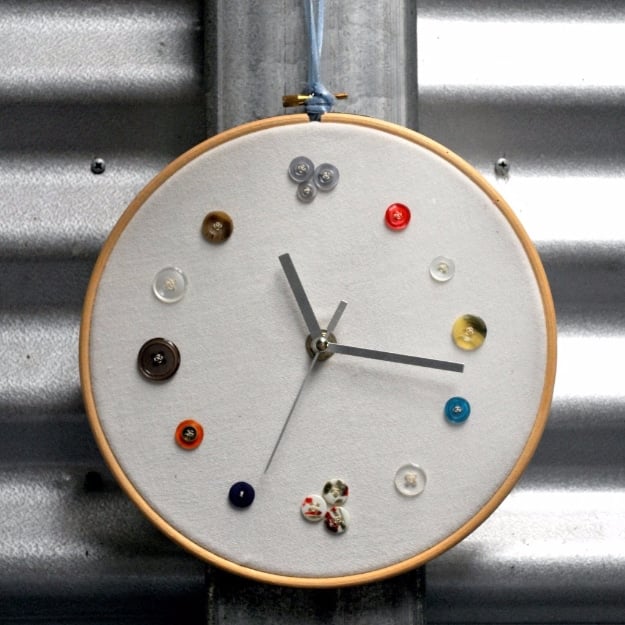 16. Vintage Button Flower Arrangement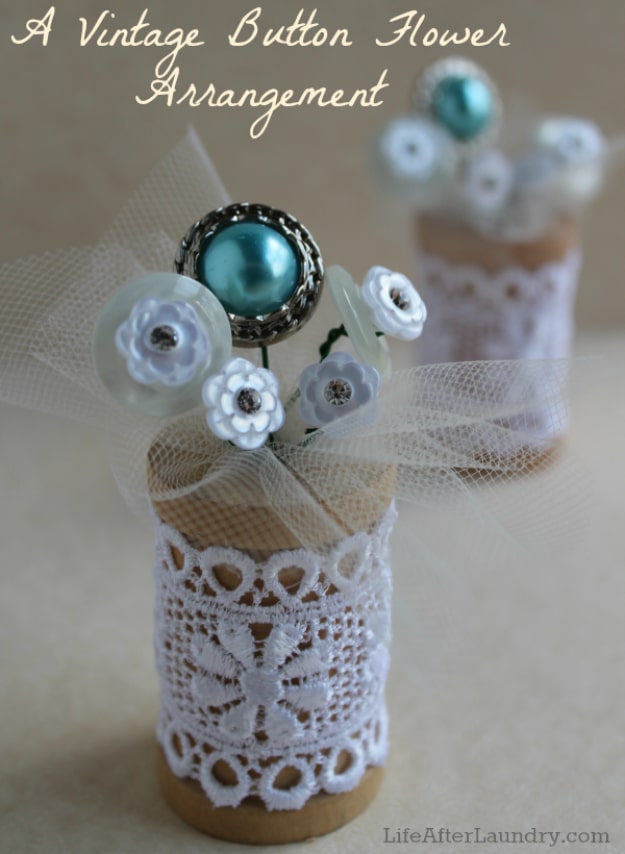 17. Gift Wrap With Buttons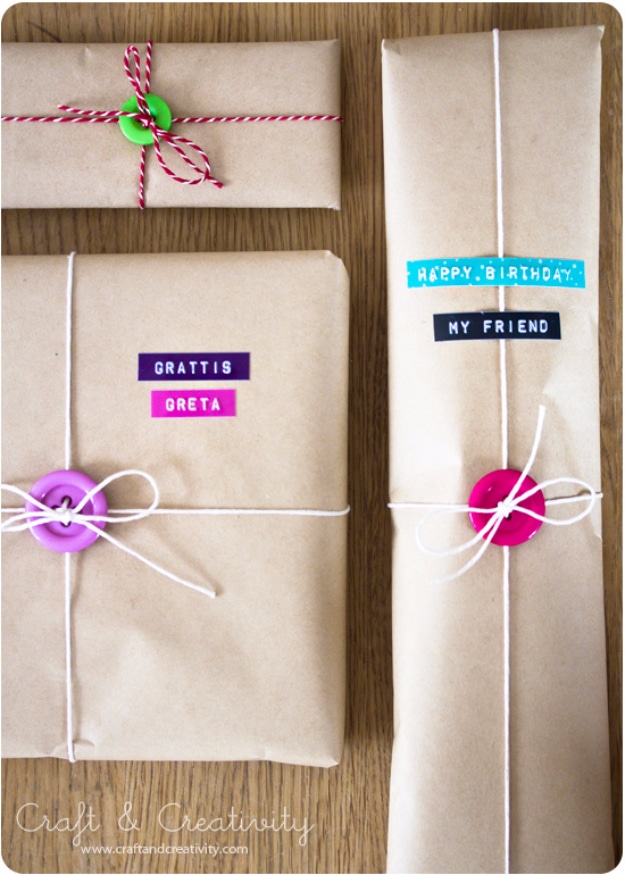 18. Burlap And Button Owls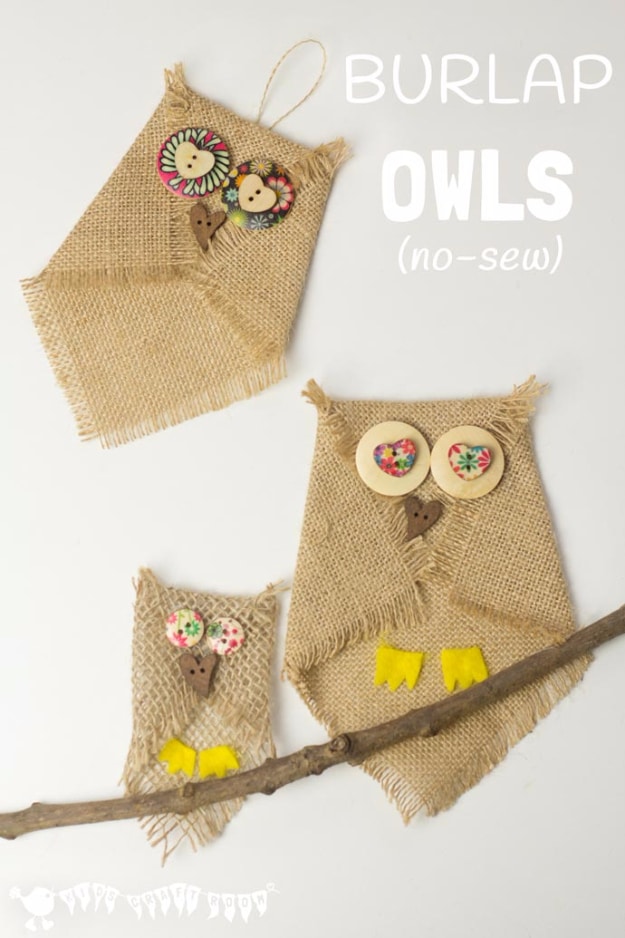 19. Button Necklace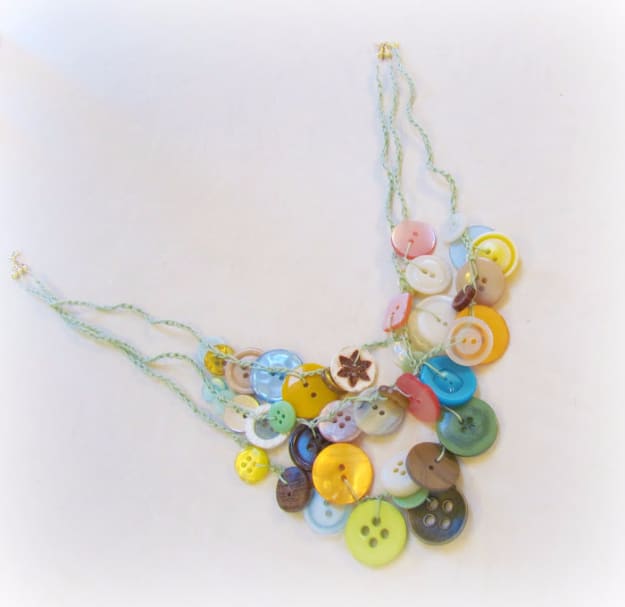 20. Monogram Button Wall Art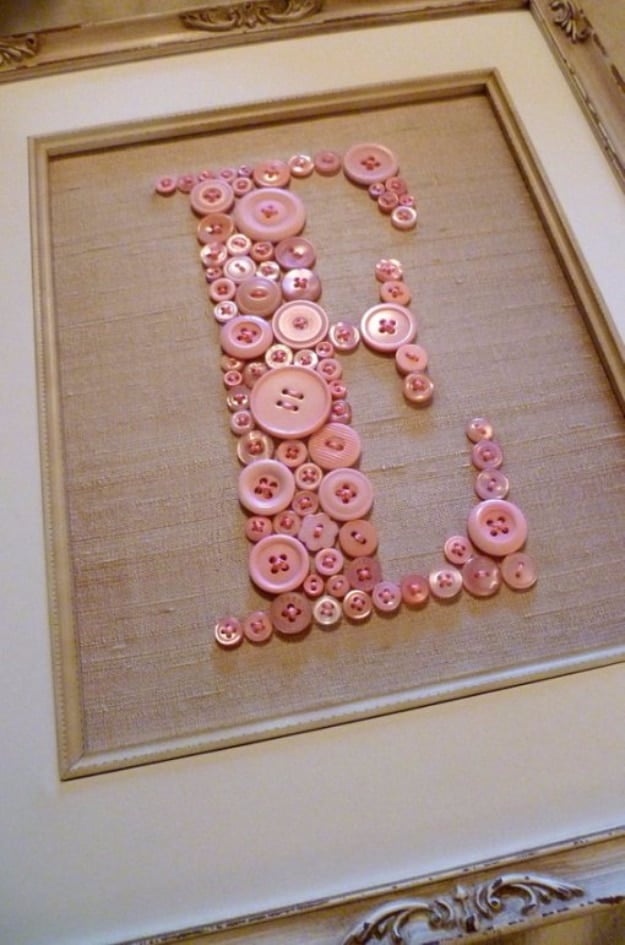 21. DIY Button Coasters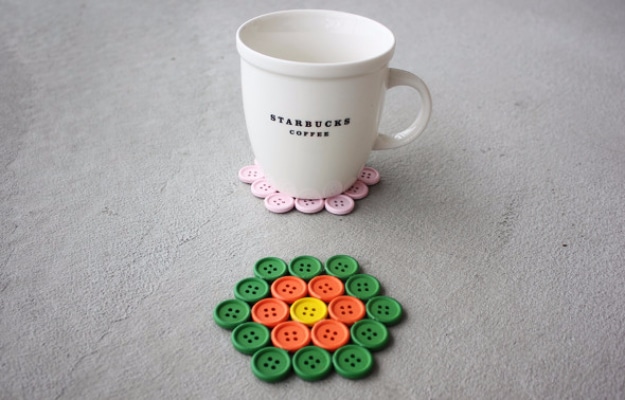 22. Button Pillow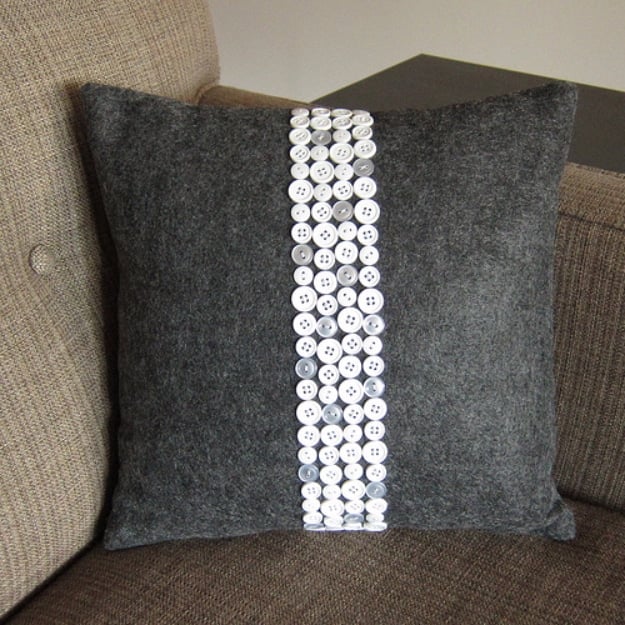 23. Simple And Cute Button Bookmarks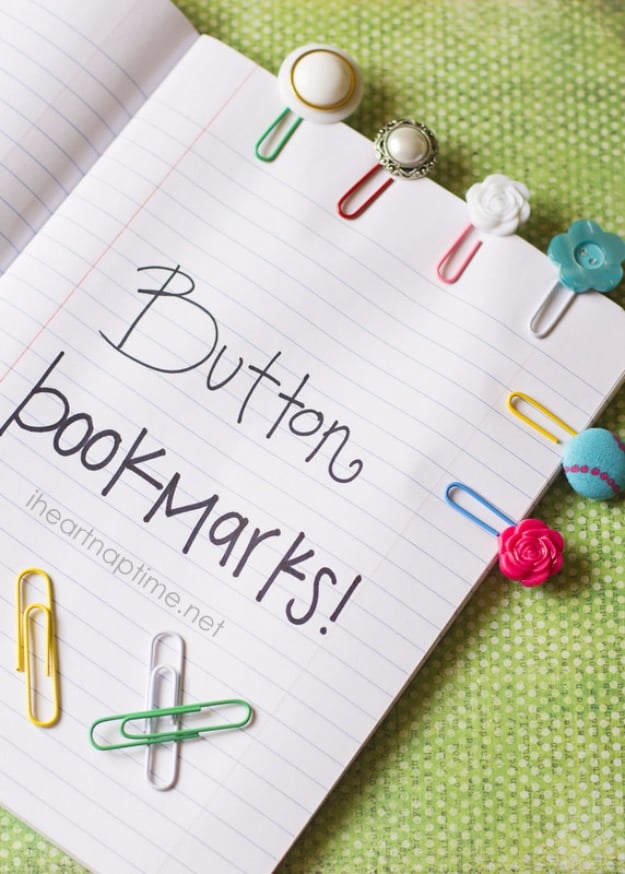 24. Button Tray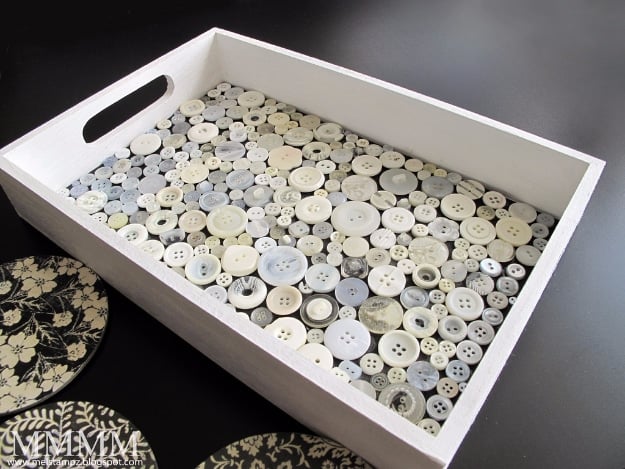 25. Simple Button Art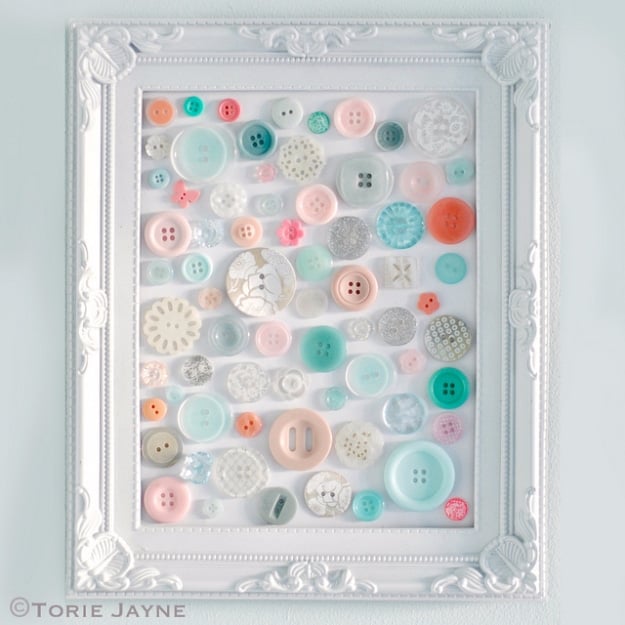 26. DIY Button Dish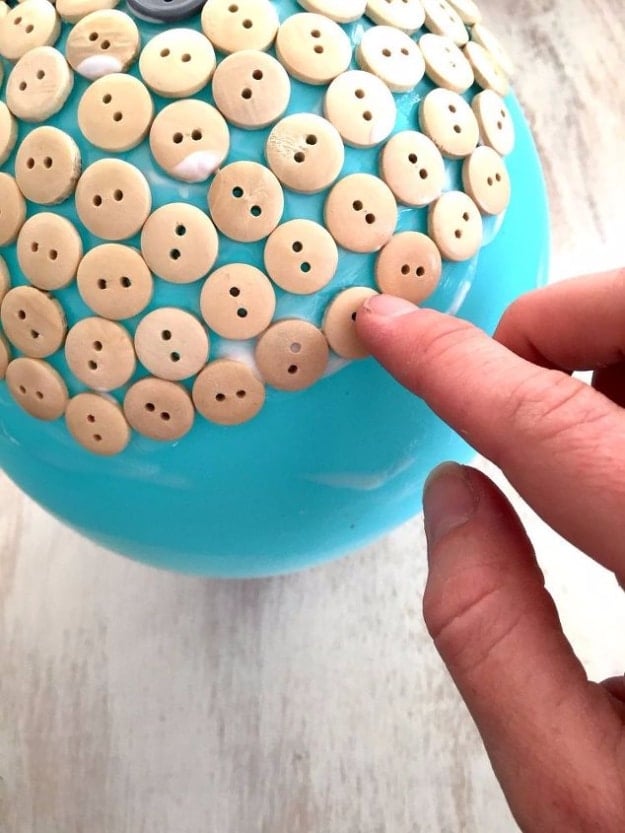 27. Vintage Flower Button Bouquet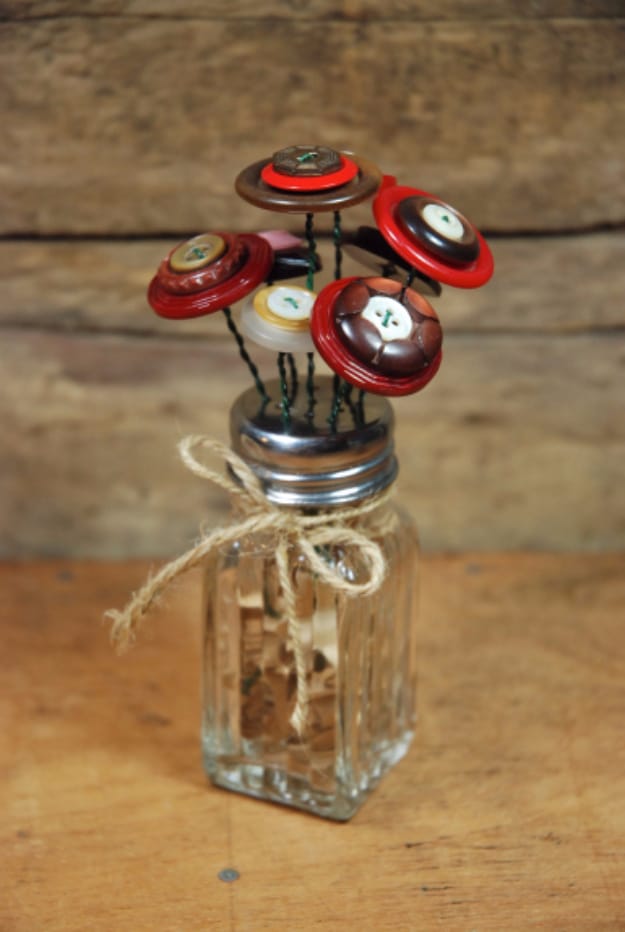 28. Fabric Button Accessories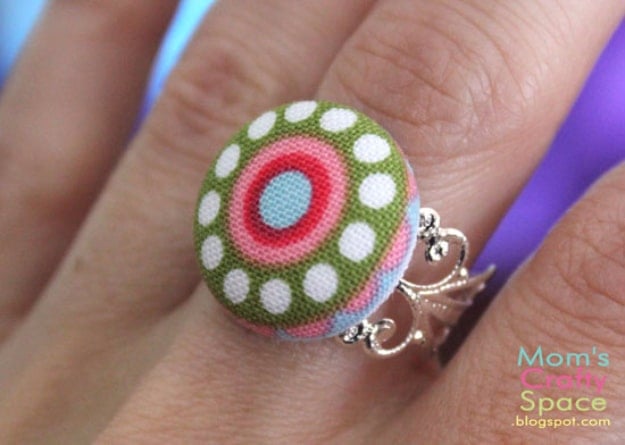 29. Wonderful DIY Cute Button Bowl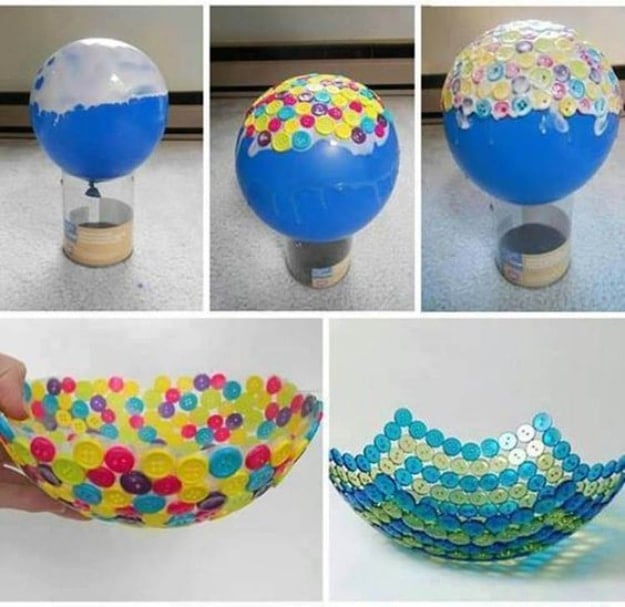 30. Button Art

31. Button Bowls And Trays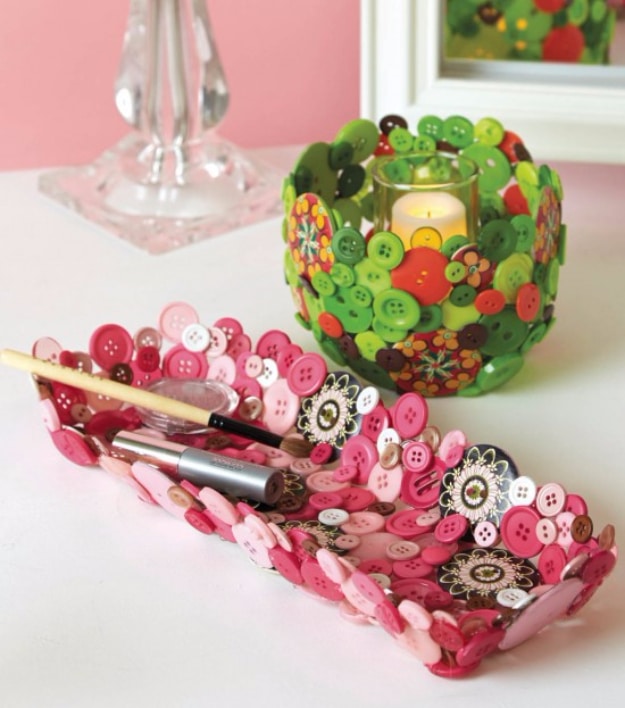 32. Vintage Button Heart