Do you just hate to throw anything away, especially the lovely pieces of fabric you have leftover from say, 100 or more DIY sewing projects? Maybe not quite a hundred projects, but more than I can count, for sure. Ha, I love to save fabric and craft notions, too and fabric scrap projects are one of my favorite ways to use leftover remnants. I keep my fabric scraps in a cute little box that is now overflowing, though, so I went on a hunt for cute ideas for leftover fabric scraps. Did I ever find some awesome ones!
I think I have more awesome DIY gift ideas for sewing projects than ever. Whether you have little tiny fabric scraps and trimmed edges or larger remnants you wish to use, these scrap fabric crafts offer a little something for everyone. From crafty jewelry and hair accessories to wall art and home decor, these step by step tutorials have some incredibly creative ways to use fabric scraps. One of my favorite things about these projects is how colorful and creative they turn out, often much more so than the original projects from which the fabric was left over. When you end up with a basketful of fabric prints and patterns to choose from, I guess this makes sense. See for yourself and choose a few new easy sewing projects to work on this weekend.
Fabric Scrap Crafts Ideas
1. Hexagon Tetris Bag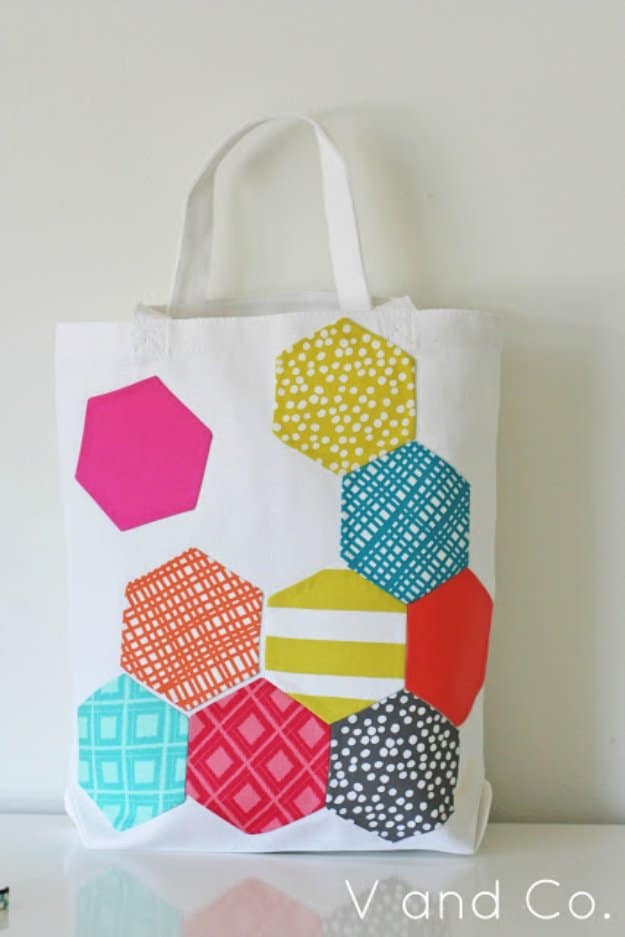 I love the vintage retro style in my life, and nothing makes a better housewarming gift than a patchwork Partridge Family-style DIY tote. I attended my friend's housewarming last week and really loved bringing her this DIY handmade gem. The entire room was filled with oohs and aahs as she pulled this cheerful DIY patchwork tote gift out of its wrapping. I just love this adorable fabric scrap bag tutorial. Such a cute sewing project!
Easy DIY Fabric Covered Pots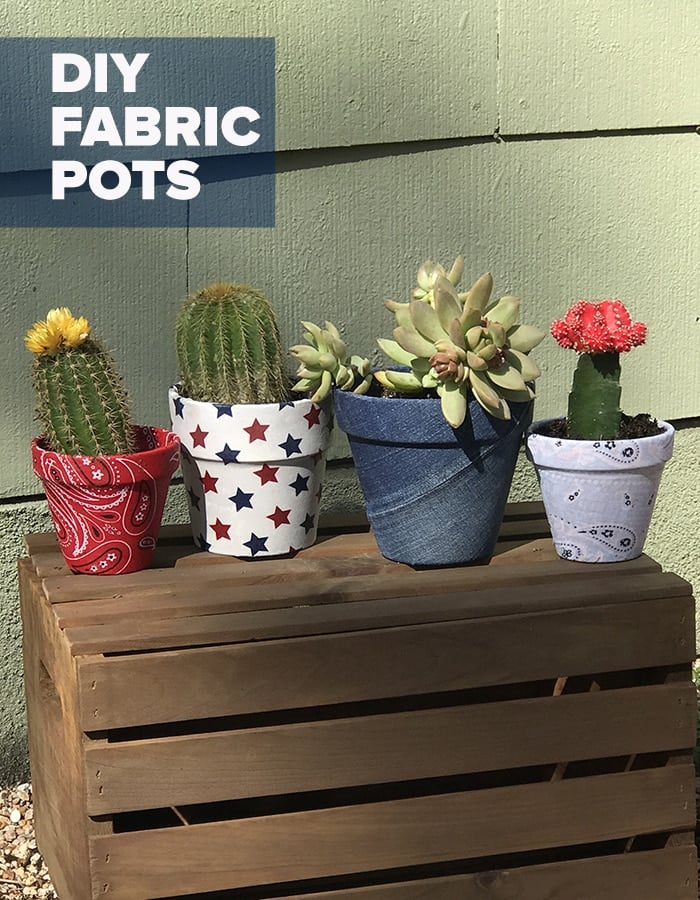 Learn how to make these fun and easy decoupage pots using only scrap fabric. Check out our latest video tutorial on Youtube to learn how. Perfect cheap idea to make and sell, but these cute and crafty pots also make super homemade gifts.
2. DIY Fabric Scrap Magnet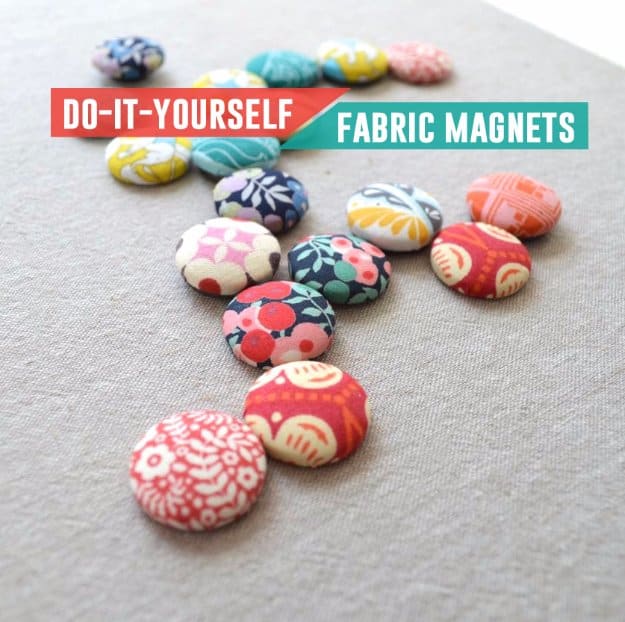 There are some fabric scraps that I just cannot get rid of, no matter how small the pieces. They are just too darn precious. Maybe they were bought on a memorable trip or were an expensive splurge like my precious liberty from London fabrics or they are just a favorite because they are just so lovely. Whatever the reason, I hang onto fabric scraps…lots of them! I came up with this easy DIY to both highlight my scrumptious fabric scraps and jazz up our fam
3. Fabric Scrap Key Rings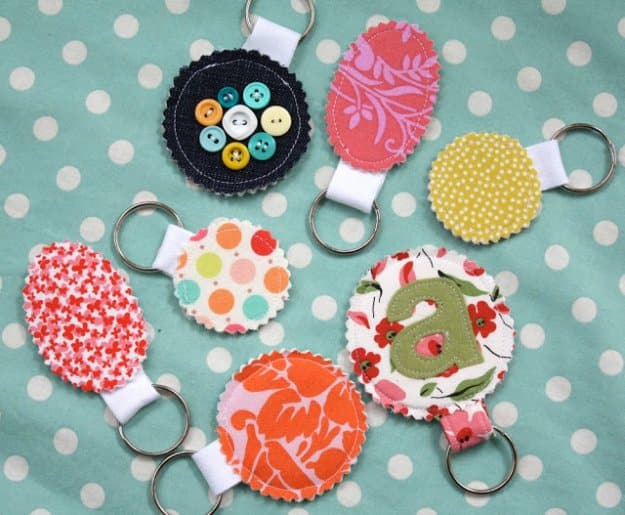 I decided to make a couple of sets of DIY keychain hardware from Christmas presents. They're so quick to make, and once you have the hardware it takes very few supplies. Perfect for those fabric scraps! There are many ways to make these handy little things and everyone loves them, they are both personal and useful. What more could you ask for?
4. How to Make Fabric Koozies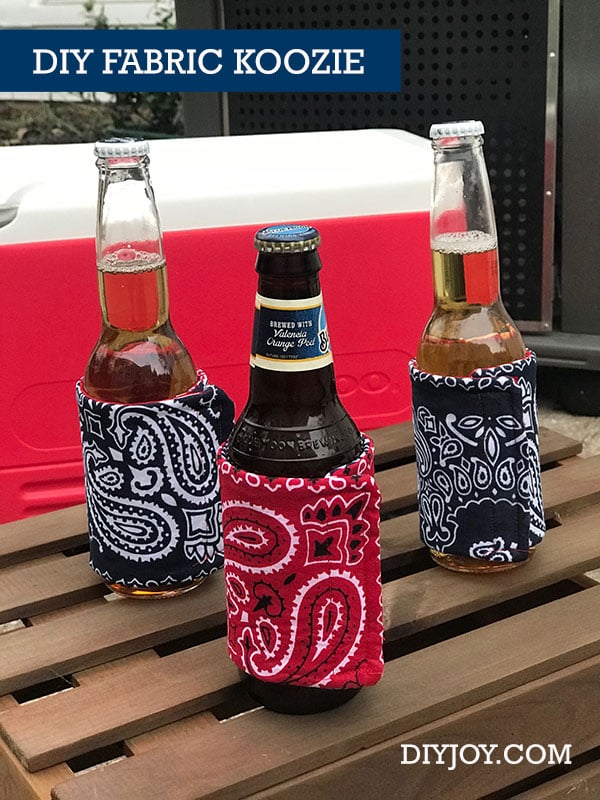 This is one of my favorite fabric scrap projects to sew, ever. I just love being able to choose hundreds of different looks for these with all of my leftover material remants, so it allows for the making of them not to get old. Fabric scraps work great for this sewing project you can sell on Etsy or other shops. You just need fabric, insulated liner and some velcro to make these. There is a video sewing tutorial and step by step instructions for making these DIY koozie drink covers for cans or bottles. Super cute use of leftover fabric pieces, no? My dad and brothers love these and want more every year at Christmas. Yours may, too!
5. Pocket Warmers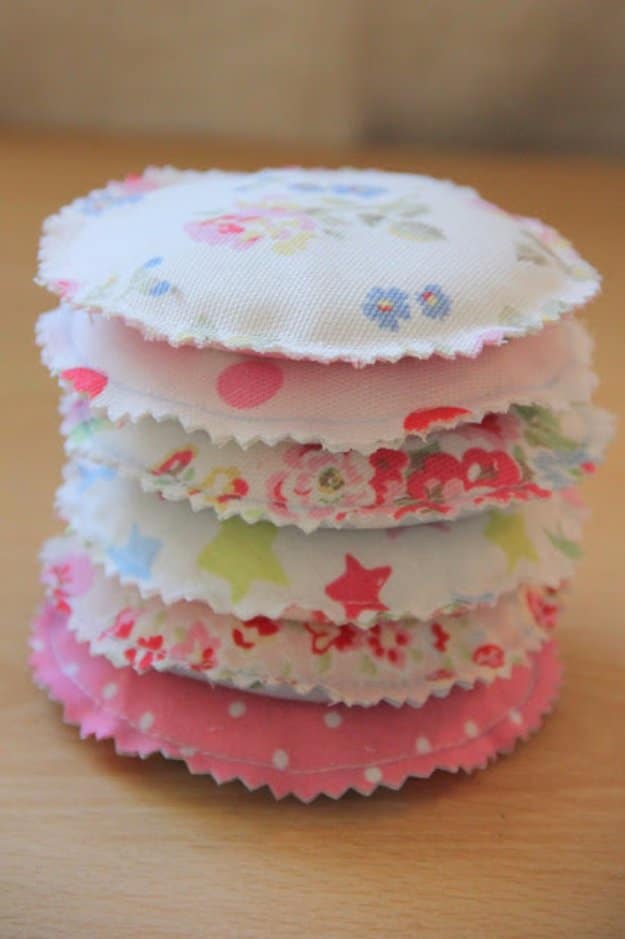 These DIY pocket warmers would have been a really great thing to make before Christmas for gifts, but there just wasn't the time. The last part of the year has been very hectic and coming back to Austin after my unusually long holiday at home this year is very different and I felt inspired to tackle my ever-growing Pinterest list. Short projects really appeal to me as I never have enough time and I can get these done in an afternoon. They were super easy and I quickly made three pairs, one already gifted to my Aunt. I used some Liberty of London squares I ordered a while back which are so tiny it was difficult to find anything to do with them.
6. Monogrammed Zipper Pouch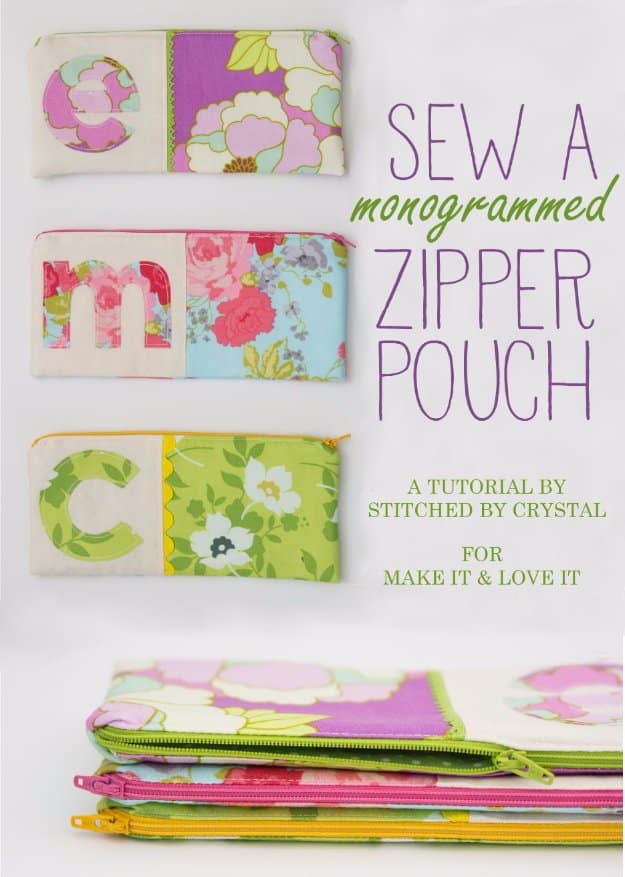 Sewing these little pouches is so much fun and so easy, you will find yourself with a stash of them in no time. I used leftover fabric scraps to create some gorgeous bags that honestly look better than those pictured. Get creative with your fabric choices on these, bold patterns and prints look super on these small carryalls that are perfect for your purse, car, suitcase and even storing sewing supplies. These sell well on Etsy and are quick to make, so get busy sewing some for your online shop. Don't forget DIY Christmas presents and birthday gifts, either. I am keeping a small stash of these on hand for last minute gifts.
7. Easy Fabric Scrap Bows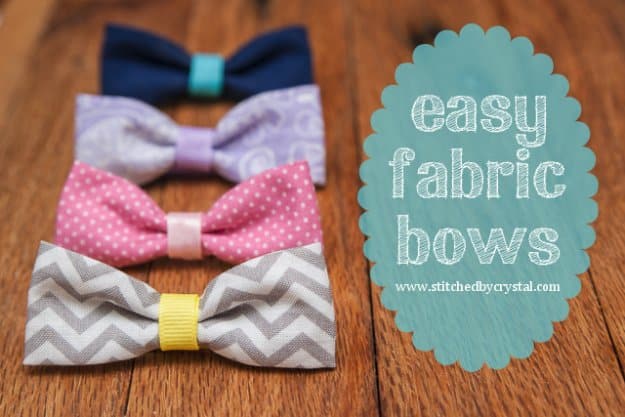 My daughter's hair is just getting long enough now that her little bangs hang in her eyes. I wanted some little clips to hold them off to the side and out of her face. I made up a bunch of little fabric bows and attached them to alligator clips, they work like a charm and look cute too! These bows only need a tiny strip of fabric and a little piece of ribbon, I was able to use a bunch of stuff from my stash. The clips come in a box of 100 for just over $6 (I got mine at Sally's). So not only are these bows adorable, but they are cheap too, score!
DIY Ideas For Leftover Fabric Scraps
8. Bifold Wallet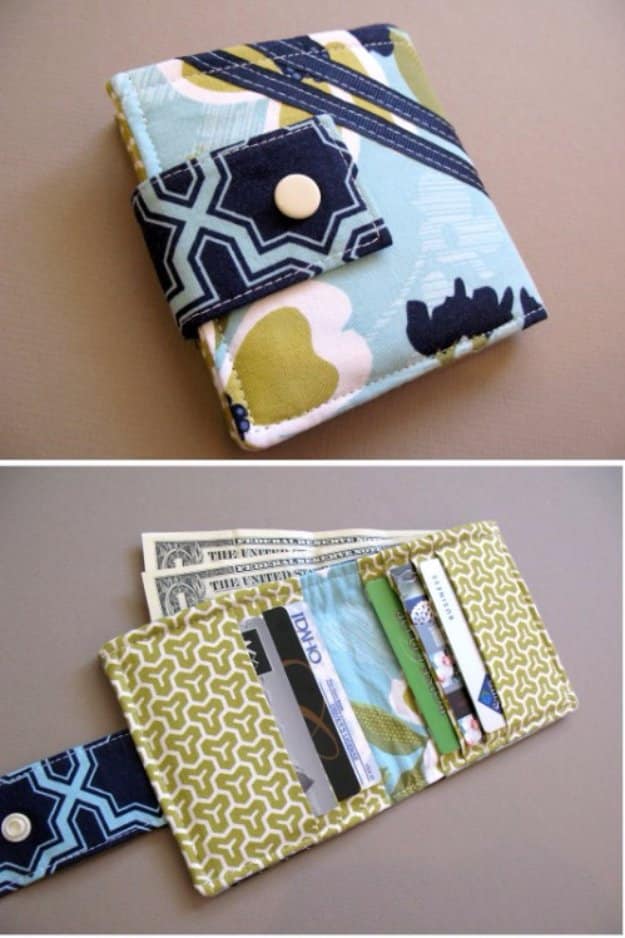 This DIY bifold is a fabulous design! See, I wanted a wallet that carried a lot of cards with no risk of them sliding out. As you can see, the card slots face inward, which means your cards will stay put as long as your wallet is closed. I promise it's a lot easier than it looks so check out the tutorial in the attached link.
9. Key Chain Coin Purse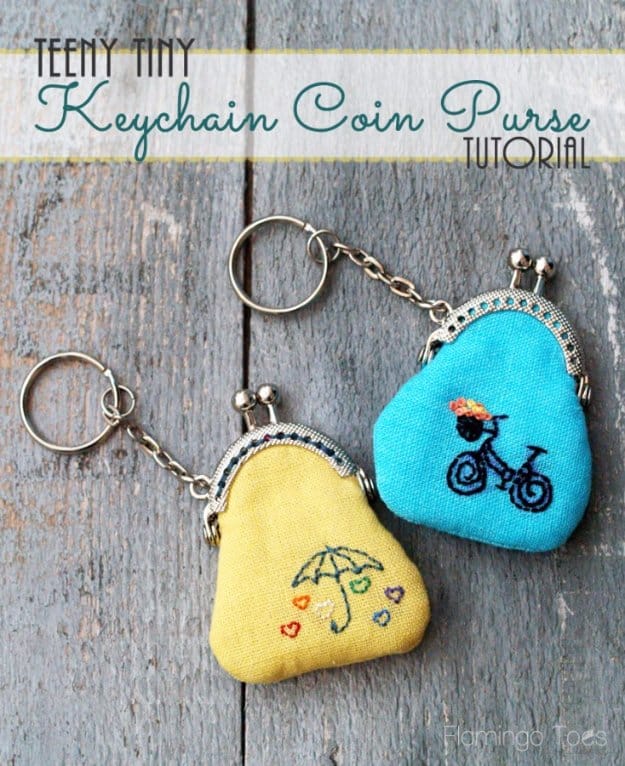 My daughter makes jewelry and made some lovely gold coin earring sets for her best friends this Christmas. I shared a great idea with her to make DIY keychain coin purses for these beautiful creations, like having two gifts in one. Mere words can't describe how cute they turned out. I had the best time teaching her this simple gift bag making technique. My youngest Son did an excellent job making the braided embroidery thread strings and the final product was breathtaking. When it comes to cute DIY Christmas gifts, these handmade gift pouches are one of my favorite presents.
10. Fabric Scrap Bobby Pins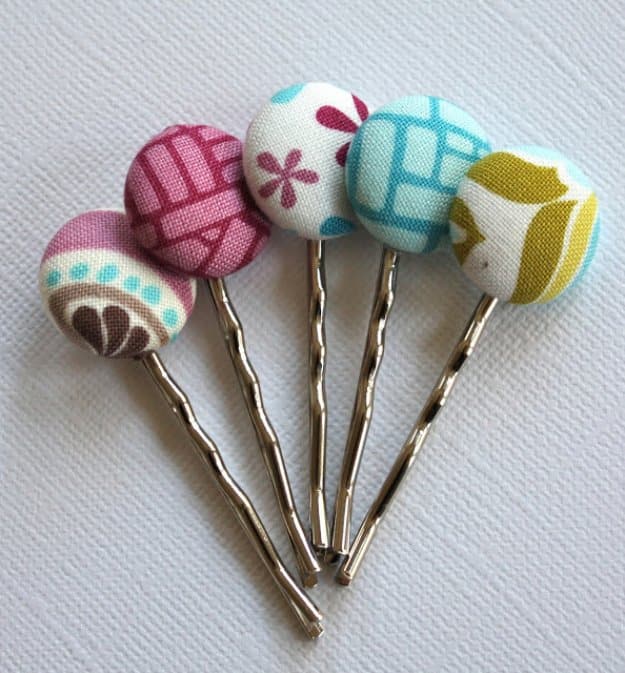 This year, I'd really like to stay on top of birthday gifts. It seems like I'm always making a last-minute run to the toy store on the way to the birthday party. Not this year. I'm going to stay ahead of the game by making birthday gifts ahead of time so they're ready to go well before the party arrives. I've given these bobby pins to several of my friends' daughters and they're always a hit. I've seen this selling online for as much as $2.50 each. But if you buy the supplies and take all of 10 minutes to make them, they'll cost a whopping .25 each! Perfect for everyone on your holiday list.
11. DIY Fabric Scrap Koozies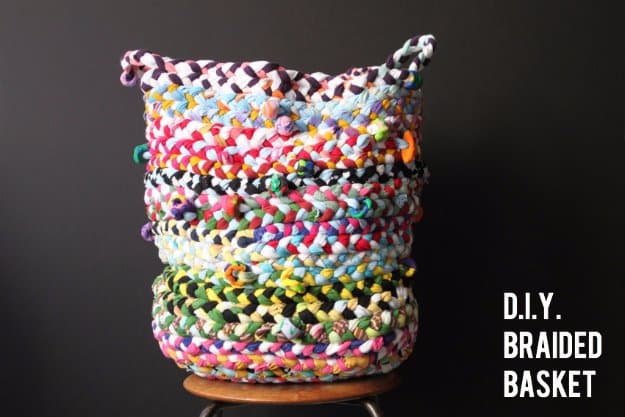 12. DIY Cord Keeper From Fabric Scraps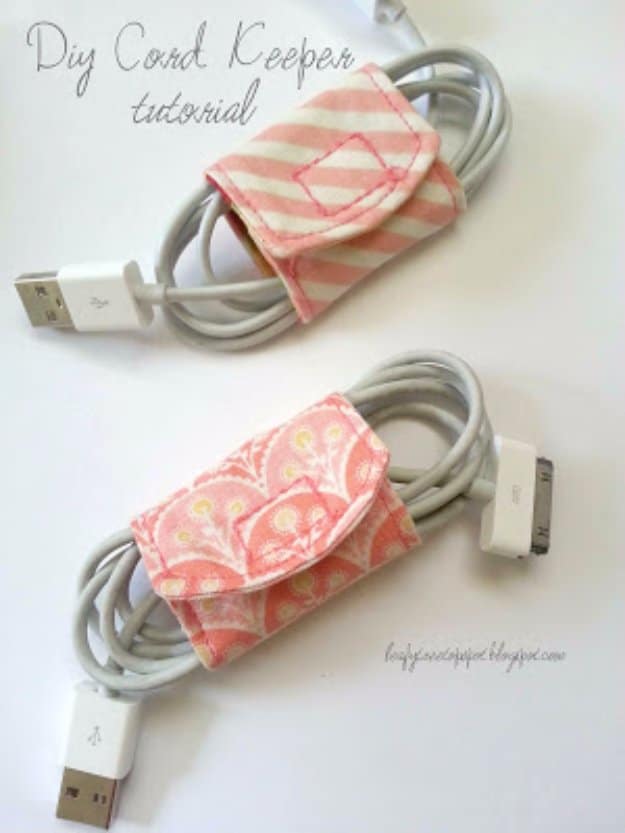 13. DIY Fabric Tangram and Bag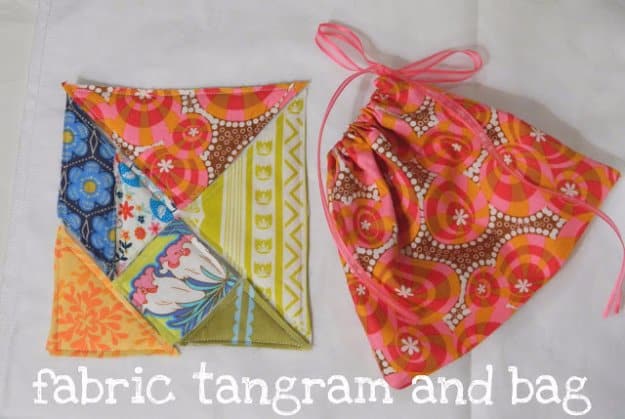 14. DIY Scrap Fabric Throw Pillow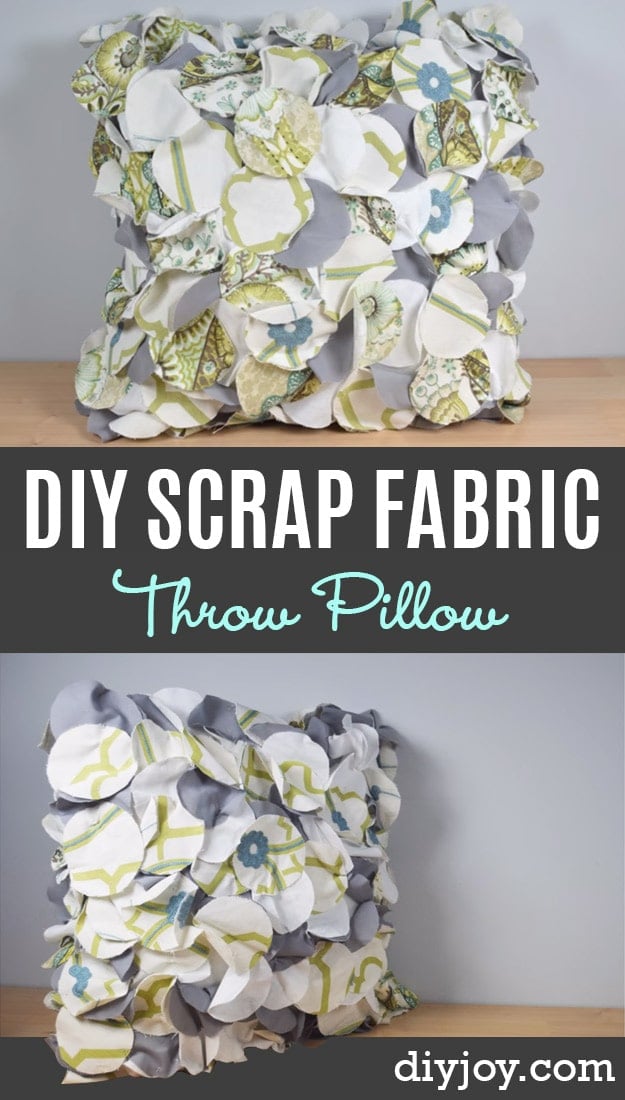 Recently, I found this DIY pillow you could make with fabric scraps, and just had to try it out. I have a basket of awesome fabric remnants that I had been saving, and I knew this might be the perfect project for me. The results were indeed incredible, and I highly recommend this DIY home decor project for those trying to create some awesome decor on a budget. No expert sewing skills required, either. This one is even a sewing project doable by beginners. Follow the step by step tutorial to learn how to make your own throw pillows today.
15. Make a Fabric Yo Yo or Suffolk Puff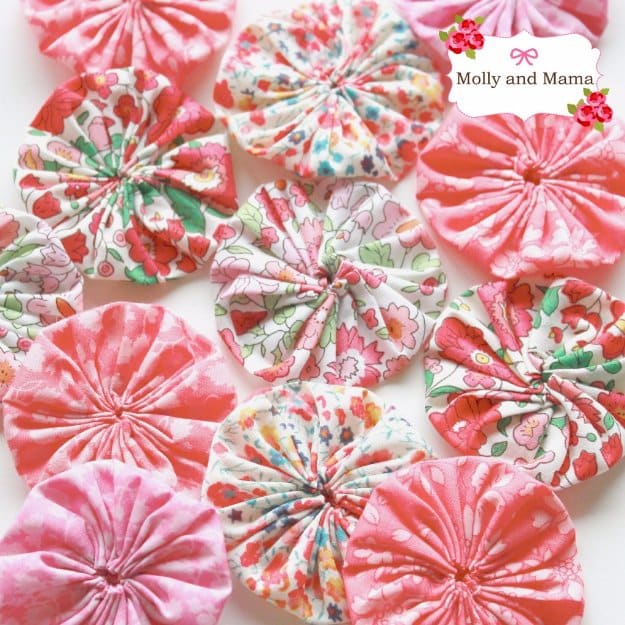 16. Fabric Scrap Bookmarks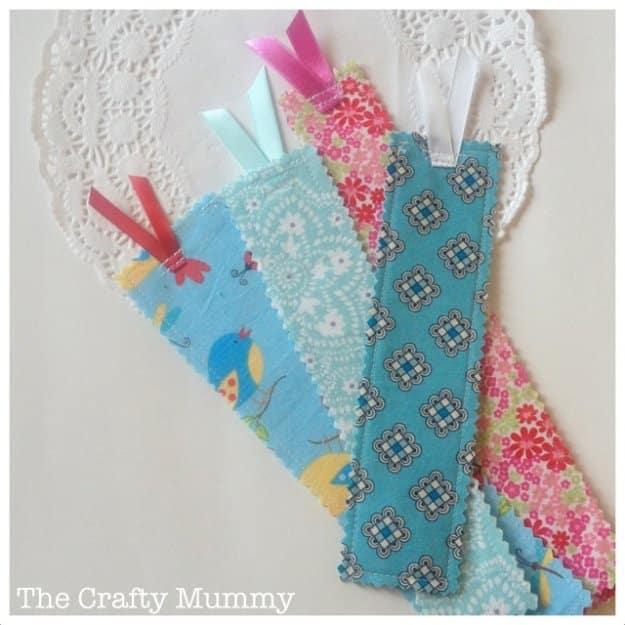 17. DIY Fabric Scrap Bracelets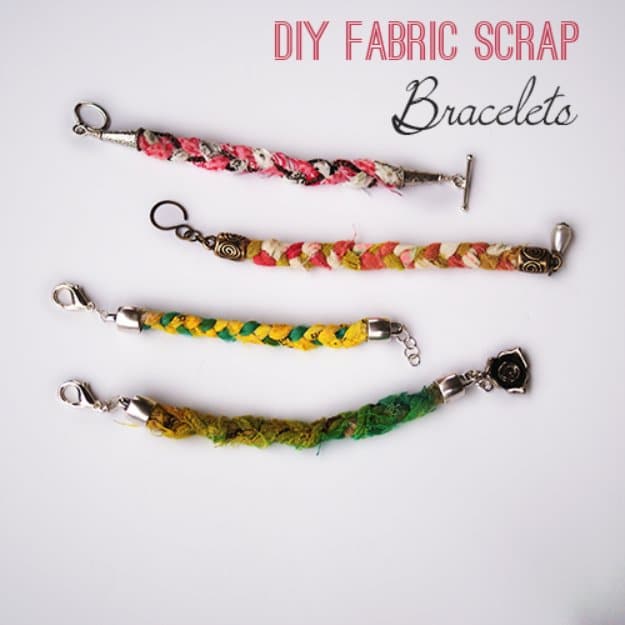 18. Fabric Block Hexagon Clock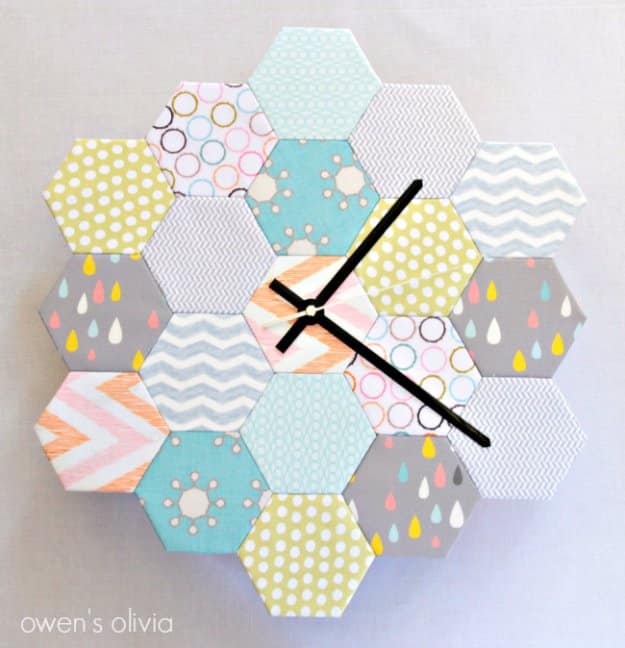 19. Fabric Fortune Cookies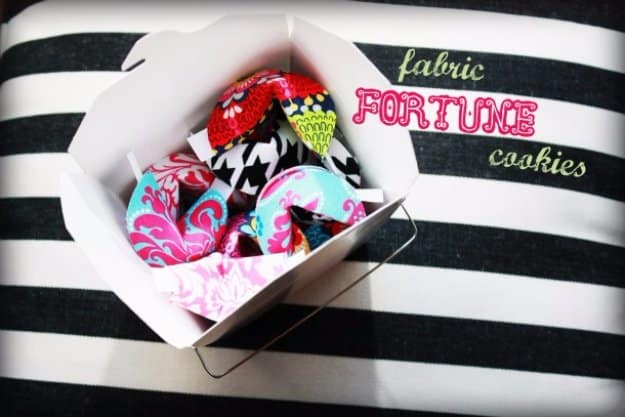 20. Crazy Coasters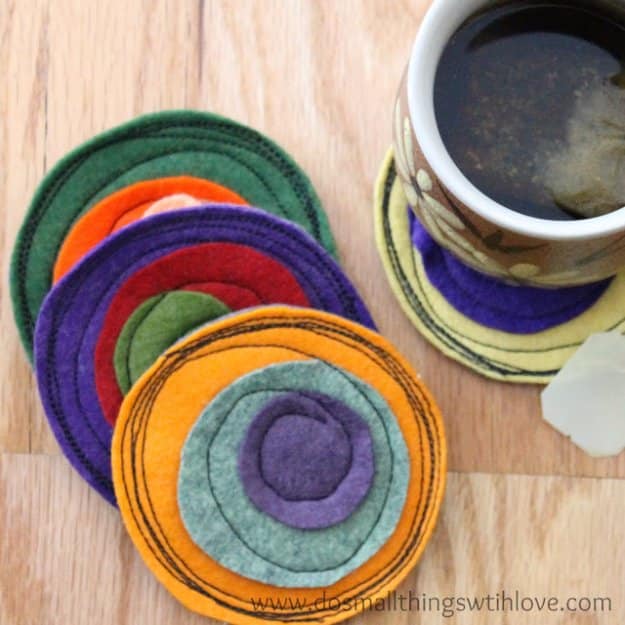 ily's organizational board. Can all of that be done in one quick and easy DIY? Oh yes, it can fabric scrap magnets are here to save and beautify your day.
View all the fabric scrap projects in one place with this Youtube video then click on the links here for step by step instructions.