Sewing Tutorial: DIY Fabric Koozies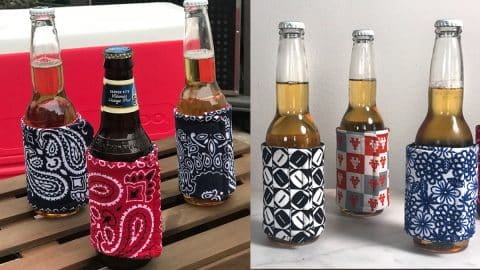 Love sewing little things to use in your kitchen and think you've probably made every good idea possible? Well, we've all made our fair share of hot pads and such, but turns out one of the items I use most these days are these too cute for words koozies you can sew using just two fabrics, Insulbright, iron on lining and Velcro. Best news of all, they are reversible.
It is a really easy sewing tutorial, no serious sewing skills required. You basically cut rectangles of all the fabrics and linings in the same size, sew until almost closed, then turn inside out. Getting the fabric and lining on the right sides facing is key, so be sure you pay attention on that part. Mine took about 30 minutes each to make, but I am sure if I made more, I would get faster. I chose to do a variety of prints so people could choose a style they liked, plus it helps keep drinks from getting mixed up when you are with a group of people.
DIY Fabric Koozies Can Be Made With Any Fabric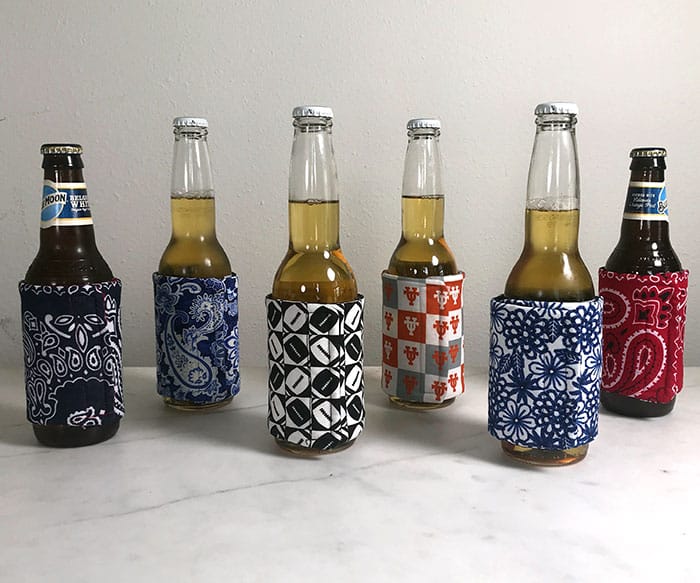 How to Make Fabric Koozies – Sewing Tutorial
Whether you just want some cool koozies for yourself or you find yourself entertaining sports fans, you can choose the perfect fabric to get the look you want. We just made these using this cool video tutorial below. If you decide to make some, be sure to post photos on our Facebook page! I just can't get enough of these. Summer, hurry along now…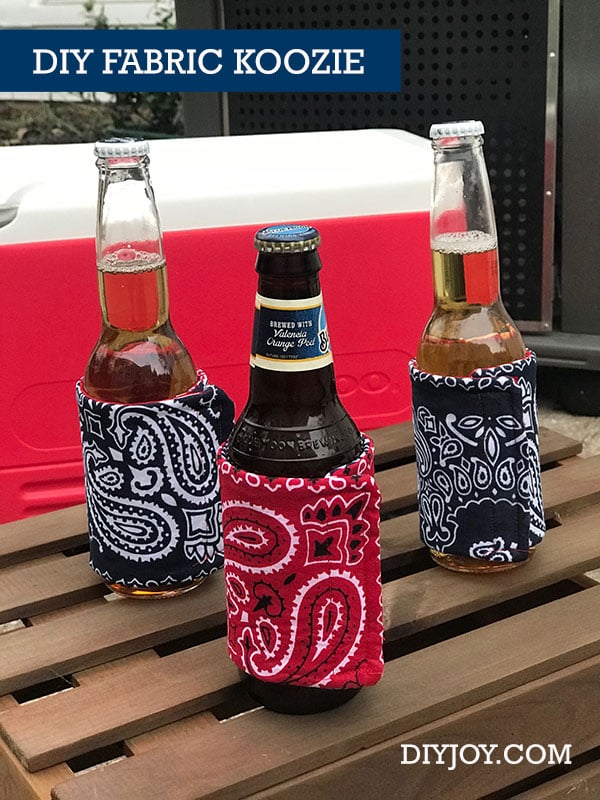 These are sewn with two bandanas, one red and one blue. How nice is it that they reverse? Keep track of your beer soda if you turn yours to a different pattern from all the others!
I put mine on beer bottles, but this size works great on cans, too. As soon as I sew another batch, I will post the measurements and photos of the making so you can reference when you sew. So if you are in no hurry to make them, save this page and check back in a few weeks. My next set is going to have pink flamingos on it for the pool. How about yours?
Check out the tutorial video and learn how to make your own DIY Fabric Koozie.
Don't Miss Out! Sign up for the Latest Updates