Looking for some cool crafts to make and sell? How about some awesome ideas you can make and sell on Etsy? Online marketplaces like Etsy are indeed some of the best and easiest places to sell your crafts for cash, but knowing what to make and sell can sometimes be the challenge. Check out these awesome step by step tutorials for some creative ideas to make for your Etsy shop! For crafts to make and sell, check out these 45 creative DIYs.
Crafts to Make and Sell For Profit on Etsy
1. Etched Wooden Spoons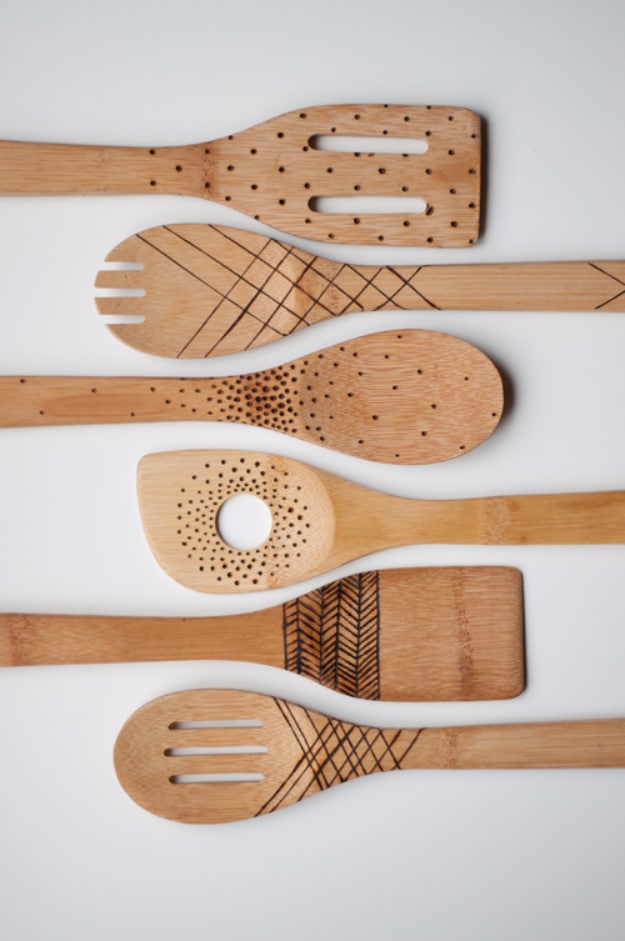 If you want the best Etsy ideas to make and sell, try this cool woodburning craft. I picked up wooden spoons from the dollar store, so each of these cost $1 to make. Dollar Tree has a good selection of kitchen items like this, and this project is super creative and fun to make. This year, I thought it would be fun to try a new creative tool, a Dremel (or you could call it a wood burner), a heated tool used for etching and drawing on wooden surfaces like mixing spoons! I thought it would be interesting to see what super simple designs — dots, plaids, and hatched arrows — looked like on etched wooden spoons. And they turned out so great, I thought they'd make a gorgeous gift! They will be a top seller for DIY Christmas gifts, this belongs in your Etsy shop. For cool crafts to make and sell, look no further than these handmade spoons.
2. DIY Book Lover Necklace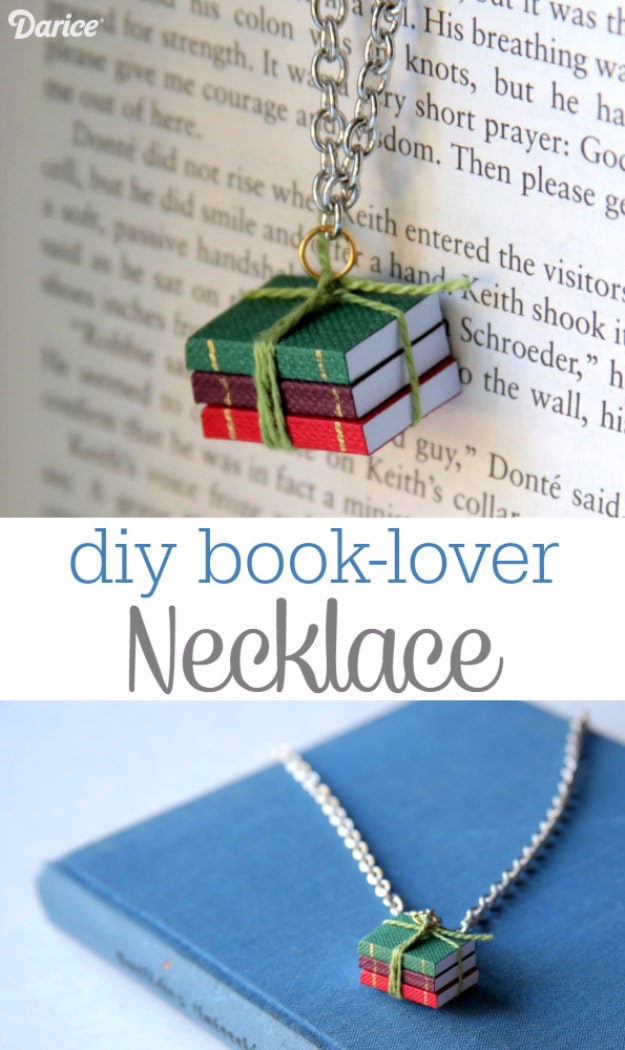 I saw this simple DIY book stack necklace on Pinterest and knew it would be perfect for my Etsy shop. As a bookworm, I love the idea of sharing my love of books through the accessories I wear. A tiny set of books makes the perfect pendant for book-lovers, librarians, teachers, and bookworms. This book necklace DIY is so simple to make with the help of Darice Timeless Treasures Miniatures!
3. Flowery Perler Notebook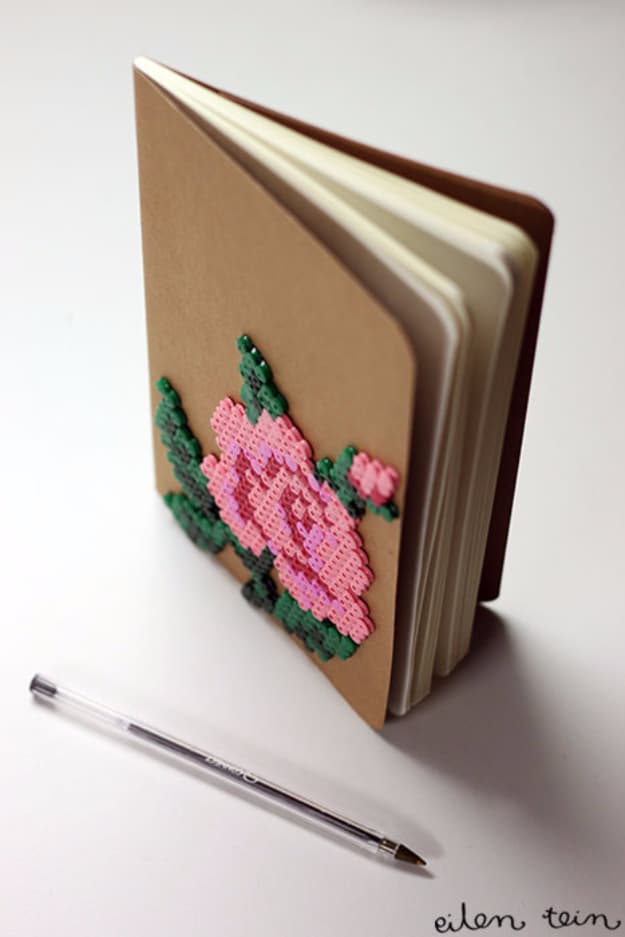 Personal notebooks and journals are a must for everyone who needs to preserve there memories and ideas. I had a big jar full of beads and I used a moleskin brown book from Michael's. It's good to have a good lid on the paper that is sufficiently firm and does not bother too much. Hardcover is also good. I used Hama beads in five different colors and I used a simple epoxy adhesive. Epoxy is an enduringly durable adhesive, I recommend! The adhesive is good to be really durable, but so solid that it does not pass through the holes of the hemispheres. This DIY notebook is great for gifts or your online shop.
Check out all the ideas here, then hit the links to our favorite DIY blogs for complete instructions for making.

4. DIY Pet Pillows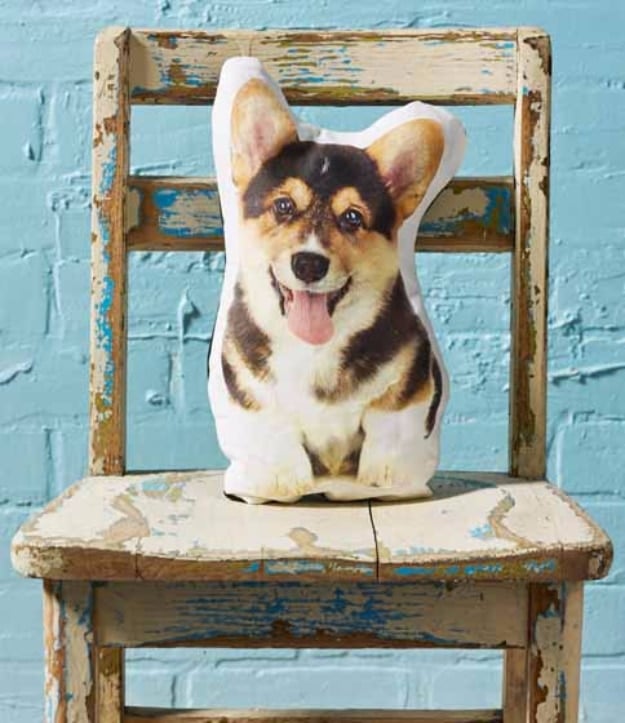 I am so excited to share these adorable DIY Pet Photo Transfer projects I saw on Pinterest! I used white fabric and Mod Podge Photo Transfer to make these fun pillows. No matter if your best friend is of the furry or fishy variety, these are a fun way to add a unique touch to any bed or sofa. Get the full how-to in the link, and share your creations in your online shop.
5. DIY Leather Tassel Keychain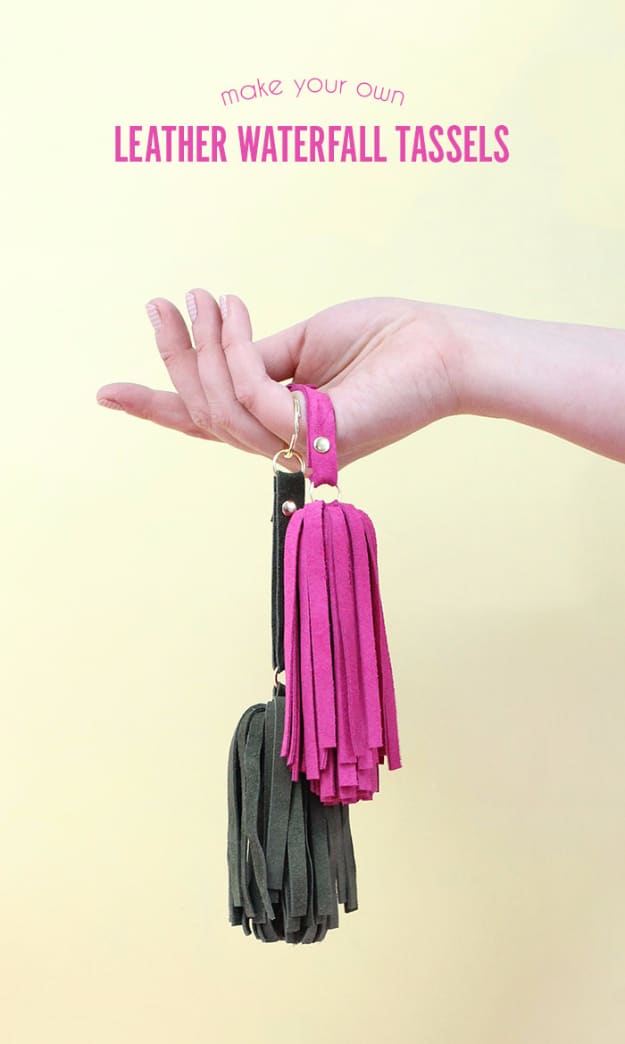 Recently when I was browsing Target, as I am wont to do, I spotted an adorable clutch with a fun tassel attached to it. The tassel had a unique shape that I hadn't seen before, so of course, I investigated and tried to figure out how to recreate it at home. These DIY tassels are a little more floppy and rounded than a regular tassel. When I was trying to come up with a name for them that described their shape, waterfall maybe? DIY Waterfall Tassels look perfect on any bag or keychain and they give an ordinary item a high-end look. These will do awesome in your Etsy shop! For easy crafts to sell and make money on Etsy, these leather tassels are one of my favorite ideas for quick projects that look super expensive and high end designer but are really not.
6. DIY Fruity Zipper Purses

These zipper pouches are so cute and functional, we just can't have enough of them in our lives. I like to use them for change, makeup, jewelry, keys, a phone, or even love letters from my honey. They are so simple to sew, this one involves a zipper and requires an intermediate level of sewing skill. Once you get this one down though, you can pump them out all day long and they make great gifts for everyone. A cute but easy DIY sewing gift you can give to almost anyone. Perfect for a DIY Christmas gift idea, but great for year-round gift giving or in your Etsy shop.
7. Bead Trivet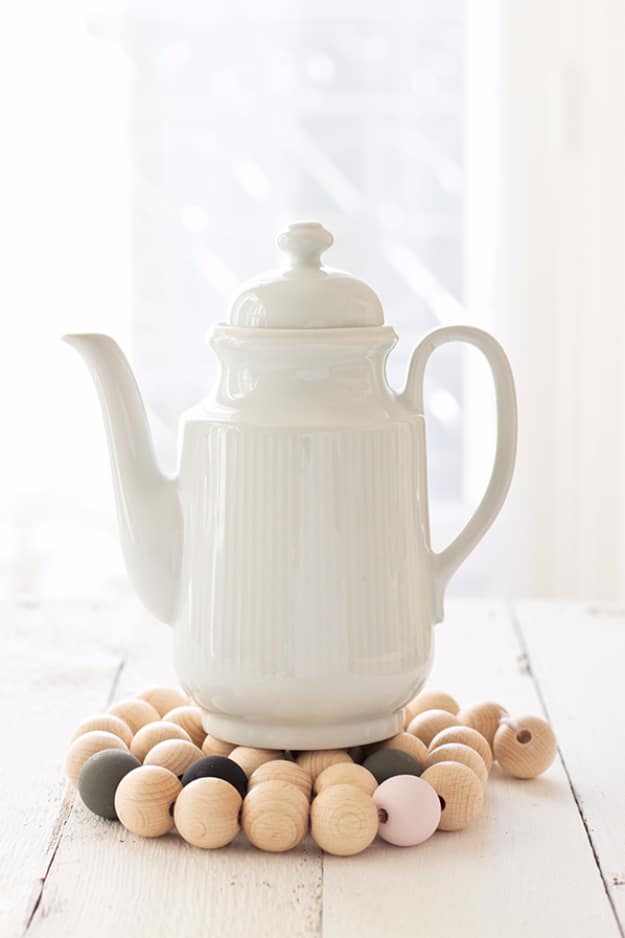 This DIY wooden bead hotplate is the cutest, easiest DIY craft I have ever seen. Its perfect craft for kids to make on a rainy day, all you need is some twine, some wooden beads, and your trusty glue gun to make this vision a reality. Its perfect for DIY teachers gifts or to sell on your online shop! you have to try this one, you will not be disappointed.
8. Porcelain Painted Dishes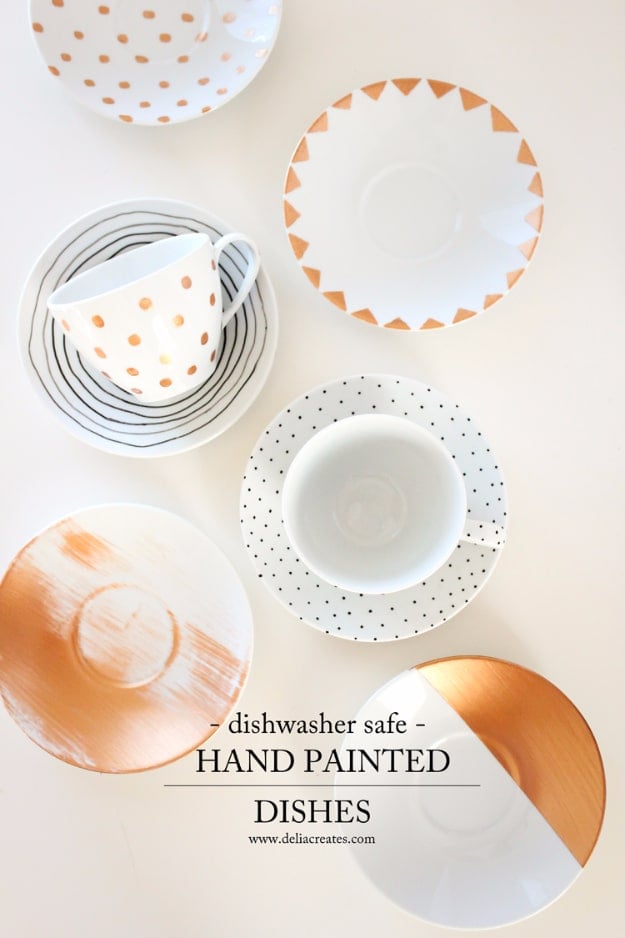 I needed to make 25 teacups with saucers for our Christmas luncheon at work. I have made teacups before, but this time, instead of doing just an initial on the teacups, I decided to put some festive geometric shapes on them. I also made them in bulk, 25 teacups to be exact, so I'll sprinkle in a few making in bulk tips that I learned along the way. I used an oil-based paint to trace around my geometric shape and I wrote in tape. Everyone got to drink their holiday tea out of them and then take them home. The DIY mugs really made the whole event a success.
9. Kate Spade Inspired Key Fobs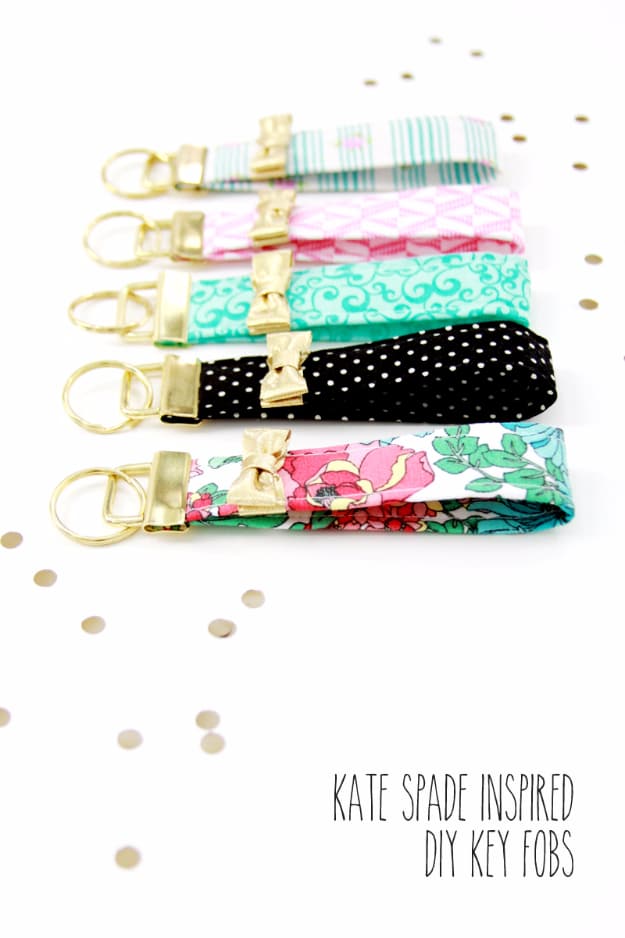 I decided to make a couple of sets of DIY key fob hardware from Christmas presents. They're so quick to make, and once you have the hardware it takes very few supplies. Perfect for those fabric scraps! There are many ways to make these handy little things and everyone loves them, they are both personal and useful. What more could you ask for as a perfect DIY for your Etsy shop?
Cheap DIY Etsy Shop Ideas
10. Beach Tote Tutorial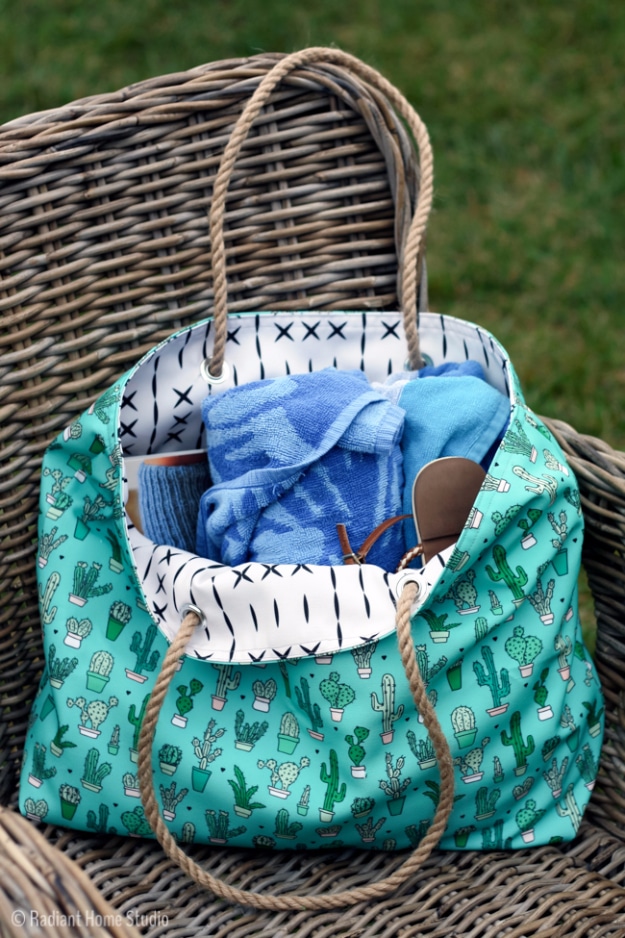 This morning, I decided to make a DIY craft tote bag as a gift for my daughter's best friend. This is a simple tote pattern that has straight sides and accented with rope straps. The cool thing about this pattern is that you don't have to line the bag or cover seams with binding! The tutorial is written so that when you are done, your bag will look stunning inside and out without the trouble of adding a lining. This fabric is from Joann's Fabric Store, where you can always use your app coupons. I found these coordinating quilting fabrics that looked awesome. The bag measures about 20″ x 10″ which makes it the perfect size for an overnight stays. This is an adorable DIY Christmas gift for teens, also a birthday present you can sew. Make a few of these darling tote bags, they are sure to be adored. Perfect for your next craft fair or online shop.
11. Painted Cactus Rocks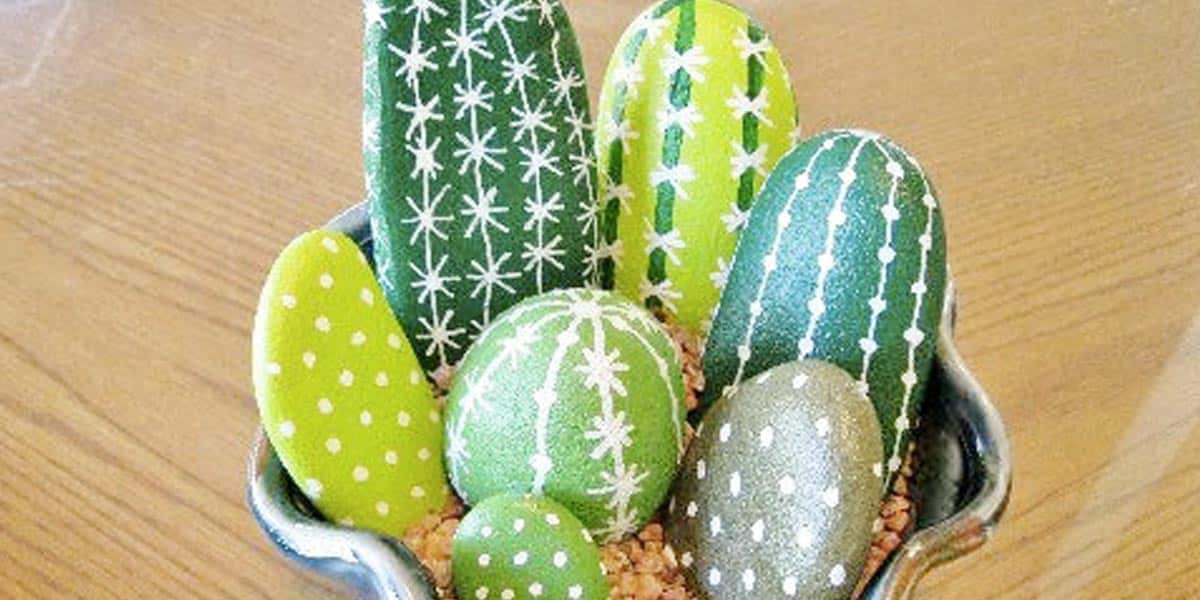 12. DIY Painted Terracotta Pot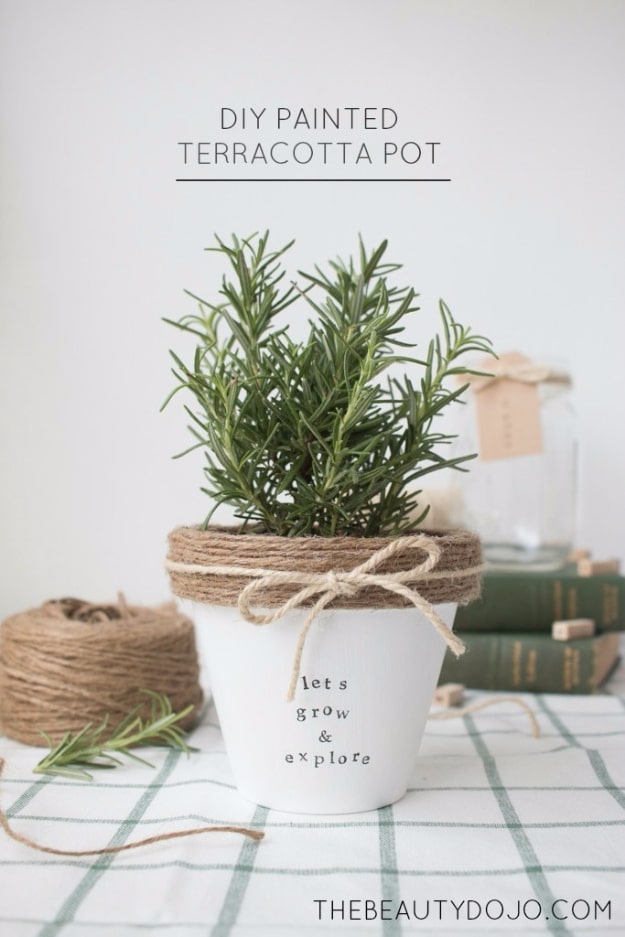 13. Cutest DIY Fabric Hairbow Tutorial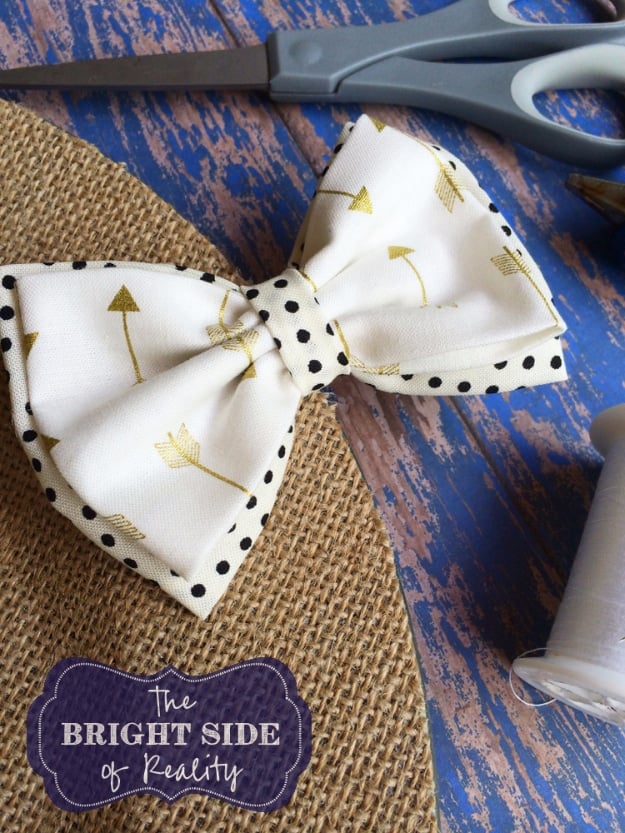 14. DIY Leather Chain Bracelet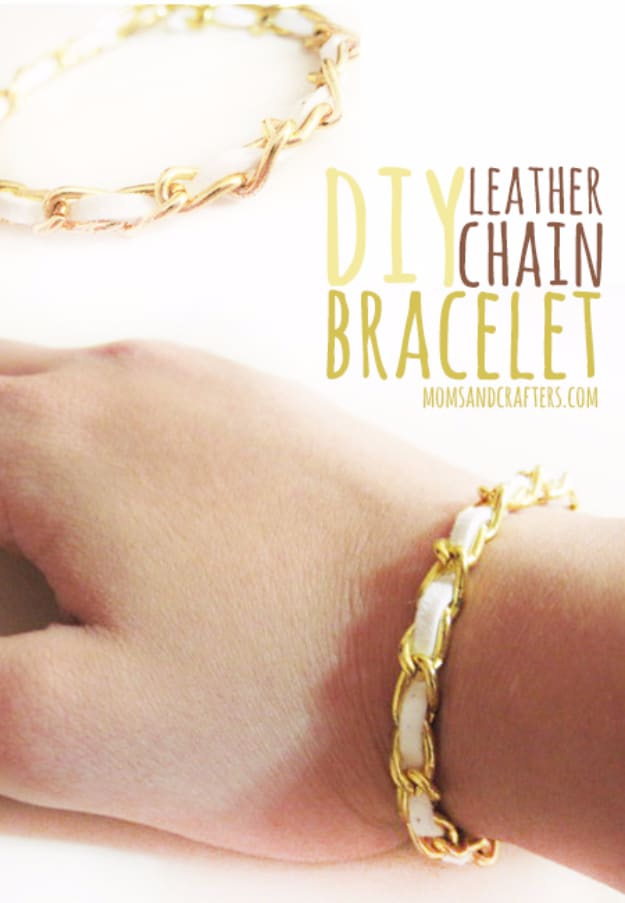 15. Beeswax Sheet Votive Candles