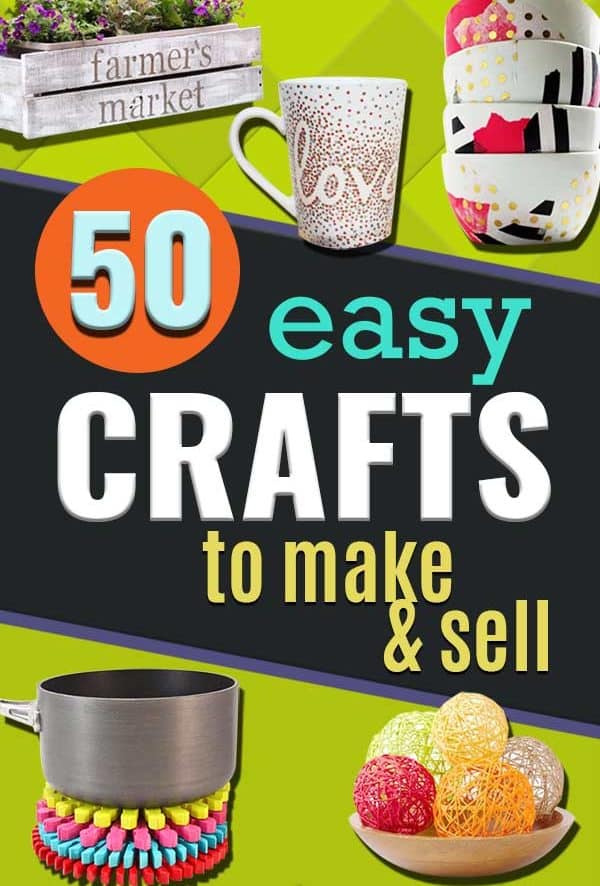 Looking for some easy ways to make extra cash on the side? If you love making things like we do, then selling crafts is the best way to go, ever! We are always looking for unique ideas that allow us to put our crafting skills to good use and get paid for it, and we decided to put together a list of the most awesome projects we could find.
From colorful and creative home decor ideas to fashionable accessories to easy DIY gifts that make super items to sell at holiday time, these simple craft projects all come with step by step tutorials and easy to follow instructions. Check out our list of easy DIY crafts to make and sell so you can get started selling your crafts on Etsy or at craft fairs. Easy enough for even the beginning DIY crafter to make, these project ideas will have you making and saving extra cash in no time.


DIY Made Simple
When it comes to easy DIY ideas, not all are exactly simple. I can't tell you how many Pinterest craft ideas I've come across that touted being easy, but took hours, cost tons of money for craft supplies and were not destined to turn out looking anything like the cute project in the picture. Think Pinterest fail, and think again. No thank you to having to go to the craft store and spend money on difficult projects that may not be winners.
Crafting is fun when it is easy, so we say make the easy crafts. Whether you are a beginning DIYer or a serious die-hard crafter with the glue gun burns to prove it, we have 50 easy craft projects you are sure to love making. These easy crafts to make and sell are also perfect for making DIY Christmas gifts, last minute homemade presents for Mom or that DIY birthday gift idea for Dad. No matter what the occasion, you are sure to enjoy these crafty ideas.
Easy Crafts to Sell
1. Colorful Clothespin Trivets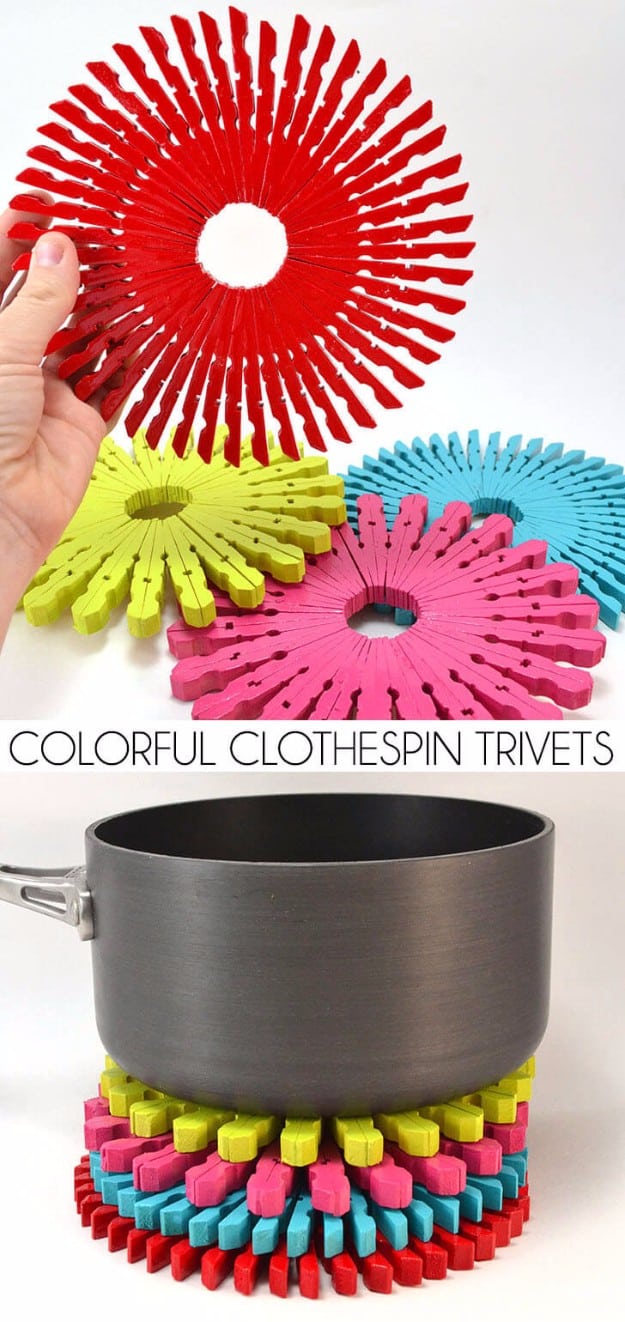 Can you believe this are made from clothespins? I had to do a double take when I saw that, and think this crafty idea is genius. An easy way to make something creative and expensive looking while being budget friendly, those are my favorite projects! If you are looking for some simple ideas for craft projects you can not only enjoy making, but also sell at online market places like Etsy and Ebay or at your local craft shows and fairs? When it comes to crafts to make and sell, we think sometimes the simplest ideas are the best, and they certainly make things quick, easy and foolproof.
No artistic talent required for making these colorful DIY trivets, yet they look some artistic and will fit well in even the hottest designer kitchen. These take less than an hour to make, too, so you can have lots of things to sell on hand in no time. Paint them different colors for fun flair, then package them in sets ready for gift giving. I recommend doing some in muted colors to go with kitchens done in the super popular farmhouse style decor, and then also some colorful accents like the ones pictured above. Definitely one of my favorite dollar store crafts to make and sell, as clothespins are readily available at Dollar Tree and other discount stores.
Easy DIY Fabric Covered Pots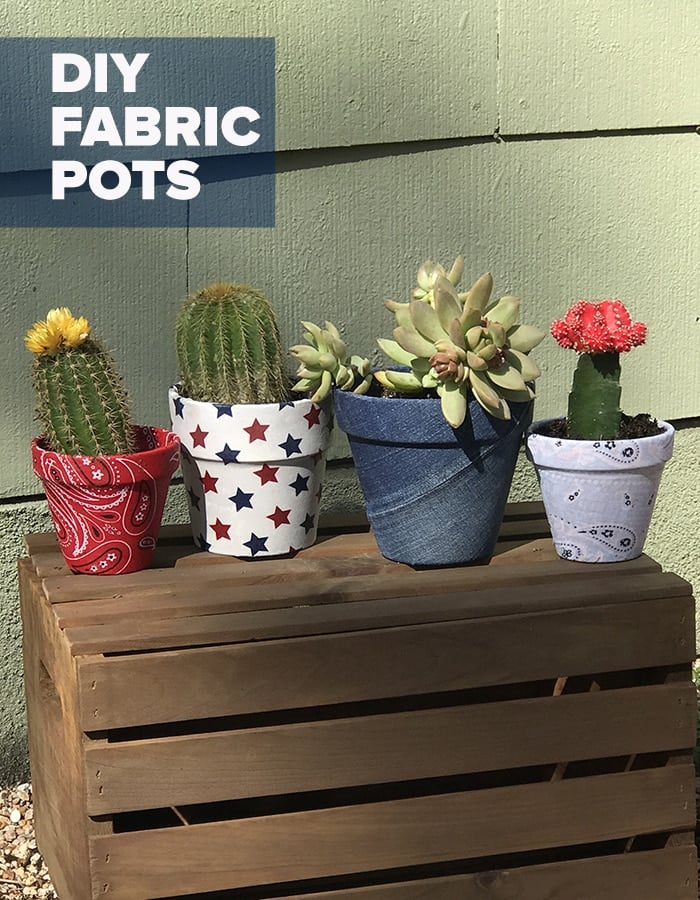 Learn how to make these fun and easy decoupage pots using only scrap fabric. Check out our latest video tutorial on Youtube to learn how. Perfect cheap idea to make and sell, but these cute and crafty pots also make super homemade gifts.
2. Rustic Wood Arrows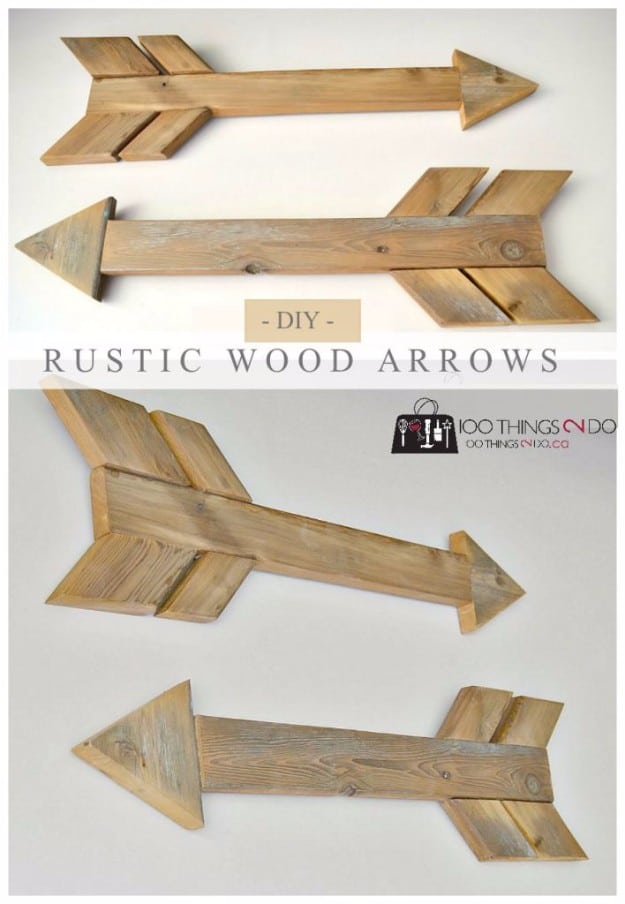 I love arrows, I've been collecting them for the past 5 years. When I saw this DIY wooden arrow idea on Pinterest I knew I had to make them. I still had some 1″ cedar planks left in my garage from the deck demo at my friend's house. Most of them are bits and pieces and not really enough to build large projects, so I messed around and come up with some measurements. I laid out my scrap wood and found a combination that seemed the right size. These boards are 5.5″ wide, so I cut the center one (22″ long) down the center so I had two 2 3/4″ boards. I put them along my walkway to guide everyone back into the house.
3. Frame Pin Cushion

So, I was in need of a pin cushion for the craft room, and when I saw this adorable idea on The Dollar Store website, I had to make one. I had some small frames I had bought at Michaels, so I just threw on a coat of paint and I used steel wool instead of the recommended cork or cardboard because steel wool keeps the pins from getting dull. I covered the steel wool in a scrap of Liberty Printed fabric that coordinated with the frame color and it looked so fabulous, but the best part was I can have it standing up beside my sewing table so I can access my pins easily, this DIY pincushion idea is so practical and attractive.
Best Crafts to Make and Sell? We have them here…

https://diyjoy.com/crafts-to-make-and-sell/
4. Mini Succulent Planters

What do you do with a bunch of leftover plastic Easter eggs? This DIY mini succulent planter idea is your perfect answer. If you need some gifts for a group of teachers or girls at work this will work brilliantly and is cheap and easy to assemble. I used some old Krylon spray paint I had in the garage to paint the egg halves and glued them to little stands, then used succulent clippings I got from my garden. The whole project cost no money at all and looked like a really expensive, well thought out elegant gift. You can't go wrong with this DIY mini planter idea.
5. Cute Yarn Balls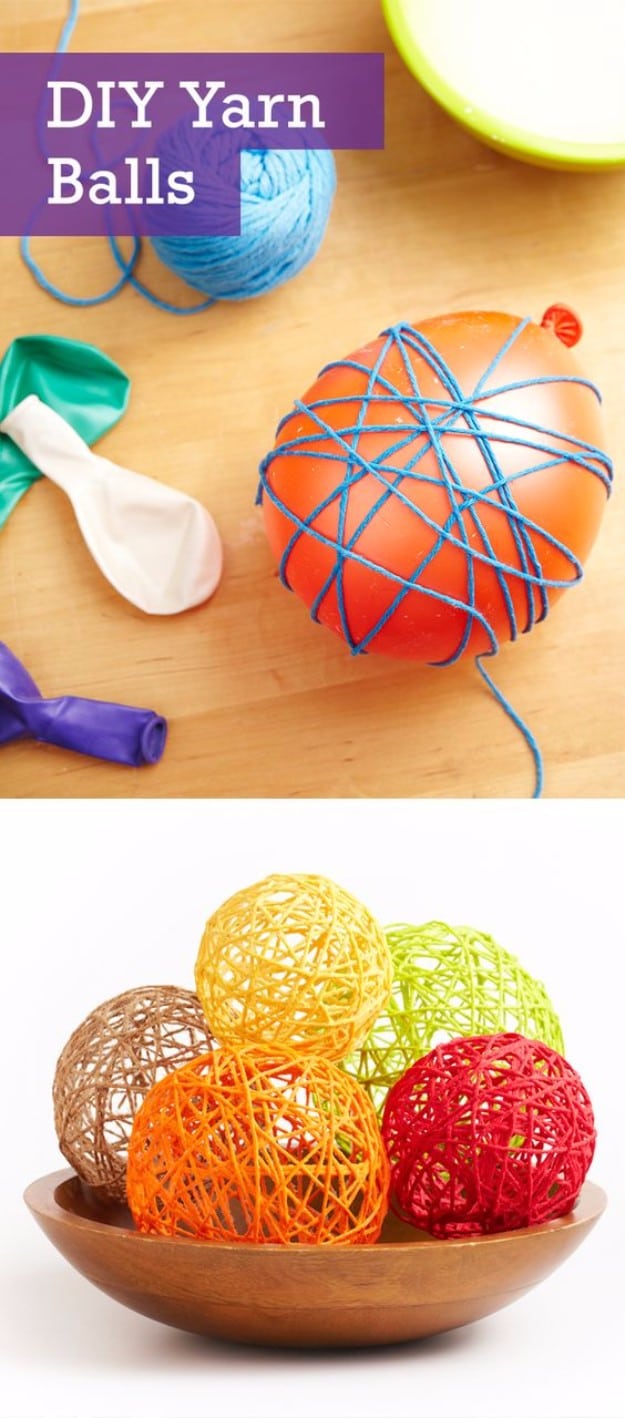 I made these as a child for Chrismas decorations, I remember sitting on the floor wrapping my balloons with embroidery floss and dipping them in liquid starch, then rolling them in glitter. This was my first really accomplished DIY project and it brings back such fond memories for me. This is a simple tutorial for a less holiday oriented version, any version is going to look great using this DIY idea.
DIY Phone Case With Nail Polish
Turn a phone case into a work of art instantly with this easy and quick DIY idea. You will be amazed with the way these turn out! No artistic talent required, either.
6. Dollar Store Picture Frame and Message Board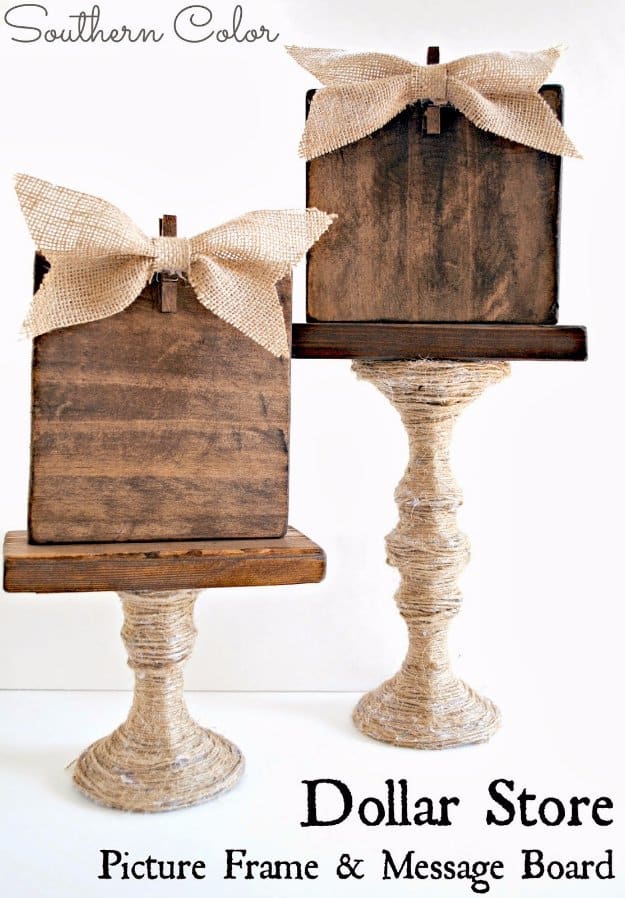 This is an excellent DIY someone made for the Dollar Store Challenge. The very first step in this DIY picture frame message bard project is to glue two of your candlesticks together. Flip one of the candlesticks upside down on top of the other candlestick, now glue the tops together using your epoxy (super glue will work too). This gives you two different sizes of candlesticks, one small candlestick, and one large candlestick. Next, you will wrap the two candlesticks in twine – use your hot glue to attach it. The outcome is fantastic, you are going to love this.
7. Mirror Boxes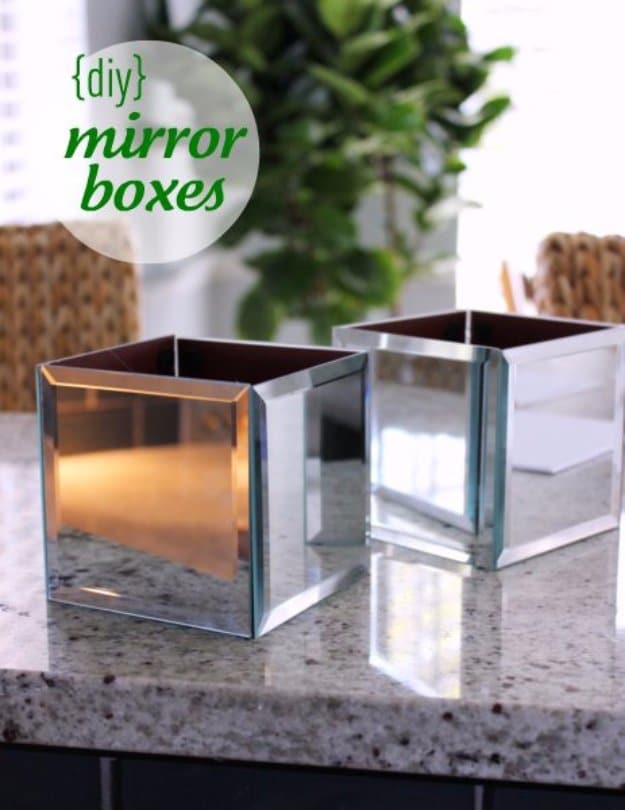 I finally found the perfect DIY craft idea that brought back my love of the glitzy 70s! I love all 70s decor from mirrored disco balls to plush velvet chairs, you can't forget plants though and mirrored furniture. You can imagine my excitement when I found this DIY mirrored cube plant holder! I got some cheap little-beveled mirrors from Michael's craft store and just glued them together with my hot glue gun. I put an ivy in my cube, and set it in my 70s room with my Hifi!
8. Dotted Sharpie Mugs

I needed to make 25-holiday mugs for our Christmas luncheon at work. I have made mugs before, but this time, instead of doing just an initial on the mugs, I decided to put words and some festive pictures on them. I also made them in bulk. 25 mugs to be exact, so I'll sprinkle in a few making in bulk tips that I learned along the way. I used an oil-based Sharpie to trace around my holiday greeting I wrote in tape. Everyone got to drink their holiday mulled cider out of them and then take them home. The DIY mugs really made the whole event a success.
9. Dog Station Holds Leash And Mason Jar Treats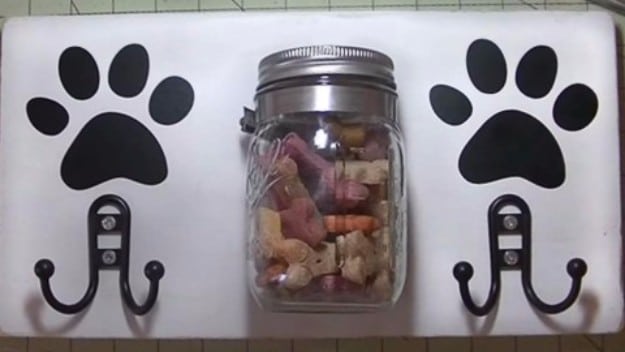 During the holiday season, you have to remember our furry friends, doggies need gifts too! This dog treat and leash holder makes giving your dogs treats so convenient! I don't know about you, but when I come in from taking my dogs out I can get sidetracked and forget to give them their treats, while they're still giving me a look like "did you forget something?" This took care of that problem! Now I'm not a bad dog owner anymore! Don't get me wrong, my dogs have me wrapped around their little paws! They could probably use a lot less in the treat department!
Easy String Art Projects
If you can hammer nails and twist string, this just may be the project to add to your Etsy shop. Print your choice of graphics or use these for inspiration. String art is super popular right now, and no artistic talent is required to make it. Plus, this craft idea is fun to make. Get creative with your colors and art on these.
If you like this DIY idea, be e sure to "like" it and follow us on Facebook for more cool craft videos. You can even share straight to Facebook with the button on the top right.
Click on the video above to see our complete Facebook profile for DIY JOY.
10. Easy Nautical Coasters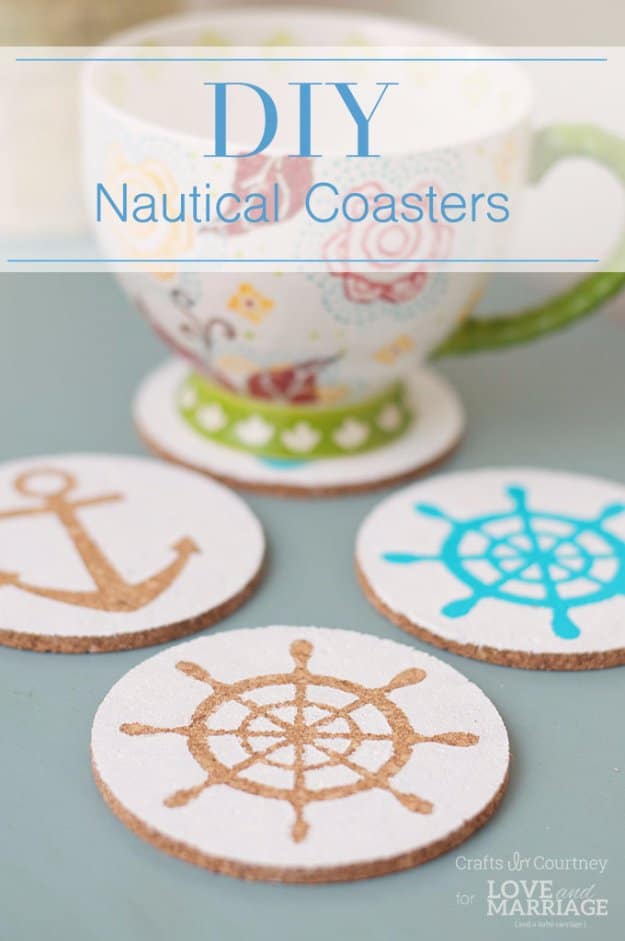 I saw these DIY nautical coasters on Pinterest and had to make them. I found these great cork coasters at Dollar Tree and I knew I wanted to give them a quick nautical makeover for my office. I'm always bringing in coffee, water or even wine when I'm working and I hate messing up my pretty coastal desk, so I came up with a plan to give these inexpensive coasters a quick makeover to match my boat themed decor at my bay house on Dickinson Bay where I grew up.
11. Washi Tape Upcycled Mint Tins

12. Ribbon Bookmarks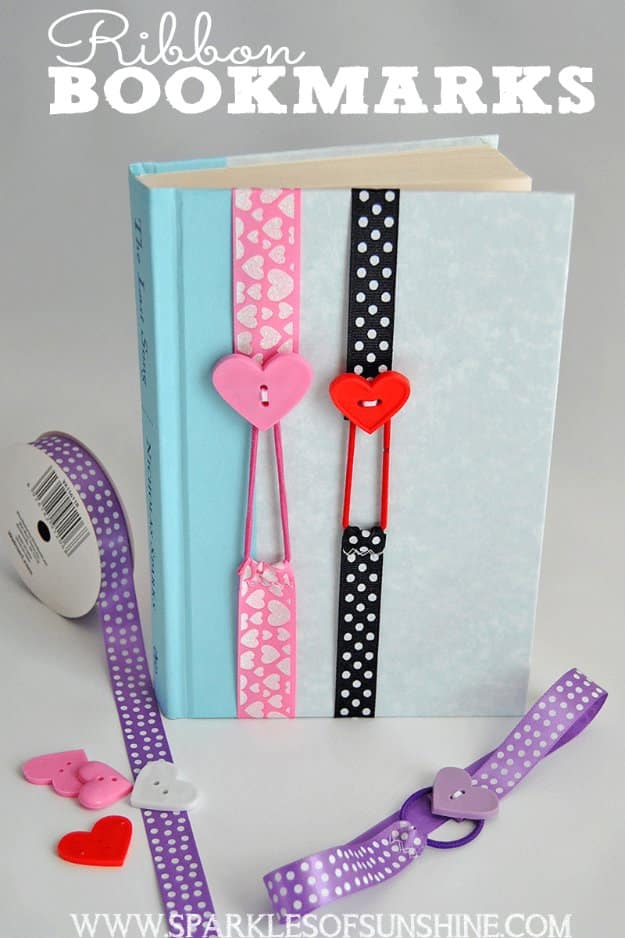 13. Iron Transfer Tote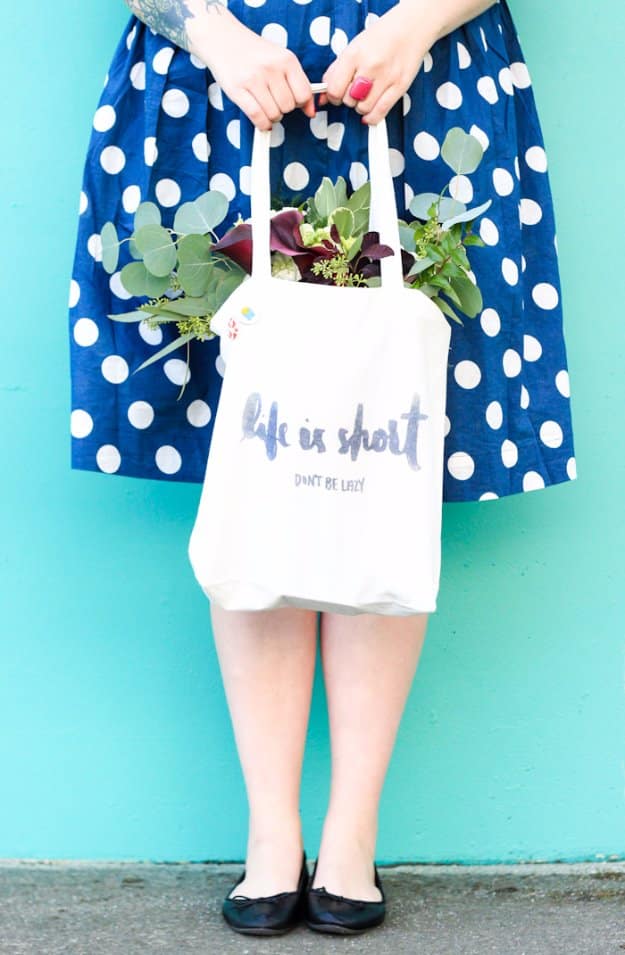 14. Ceramic Bowl Succulents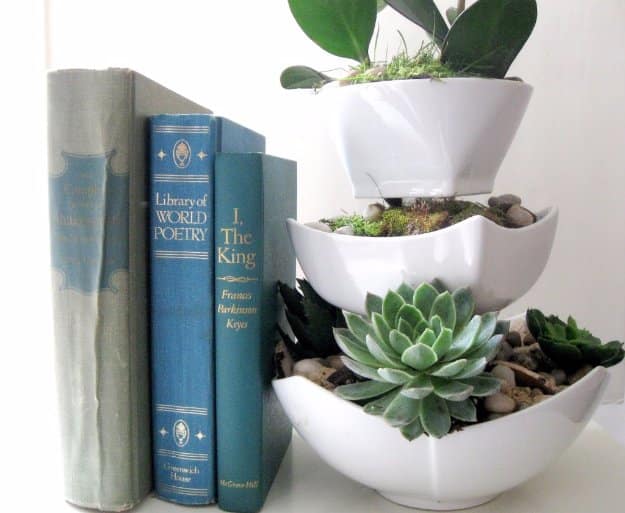 15. Pottery Barn Inspired Decorative Mirrors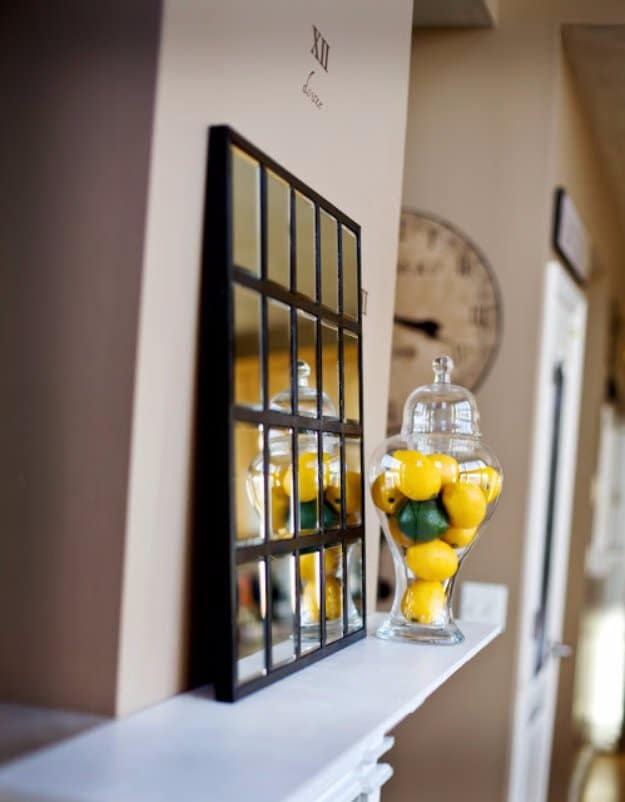 16. Oversized Sleep Mask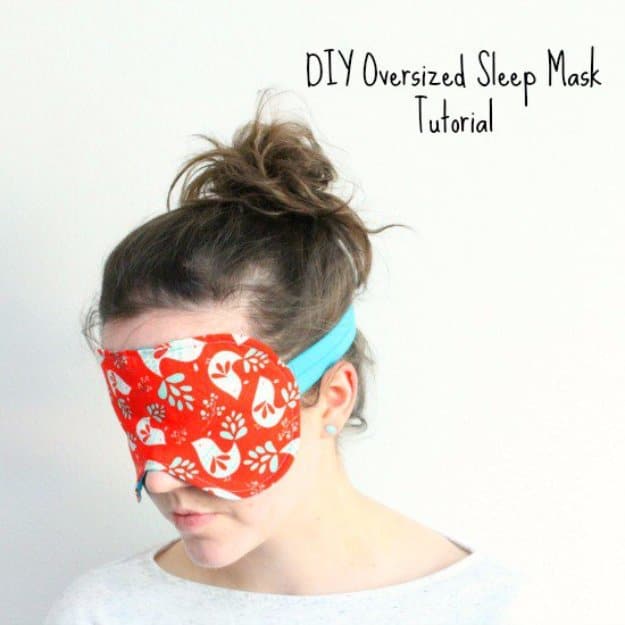 17. Vintage Bandana Bowl Covers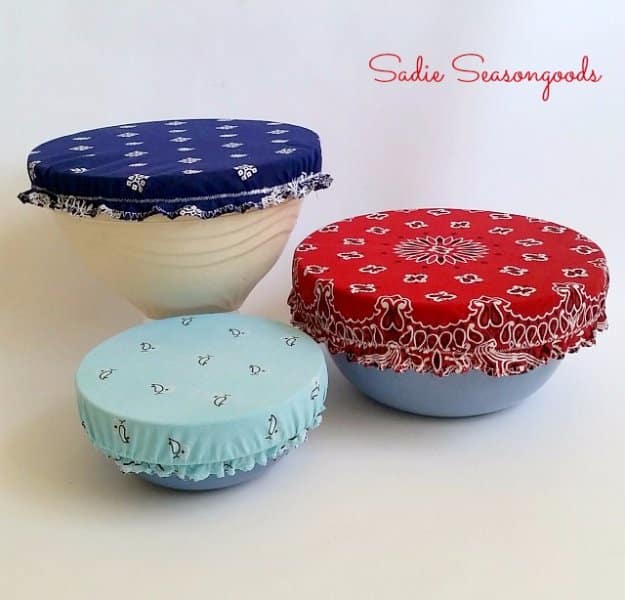 18. Creative Glass Bead Vase

19. Upcycled Glam Napkin Rings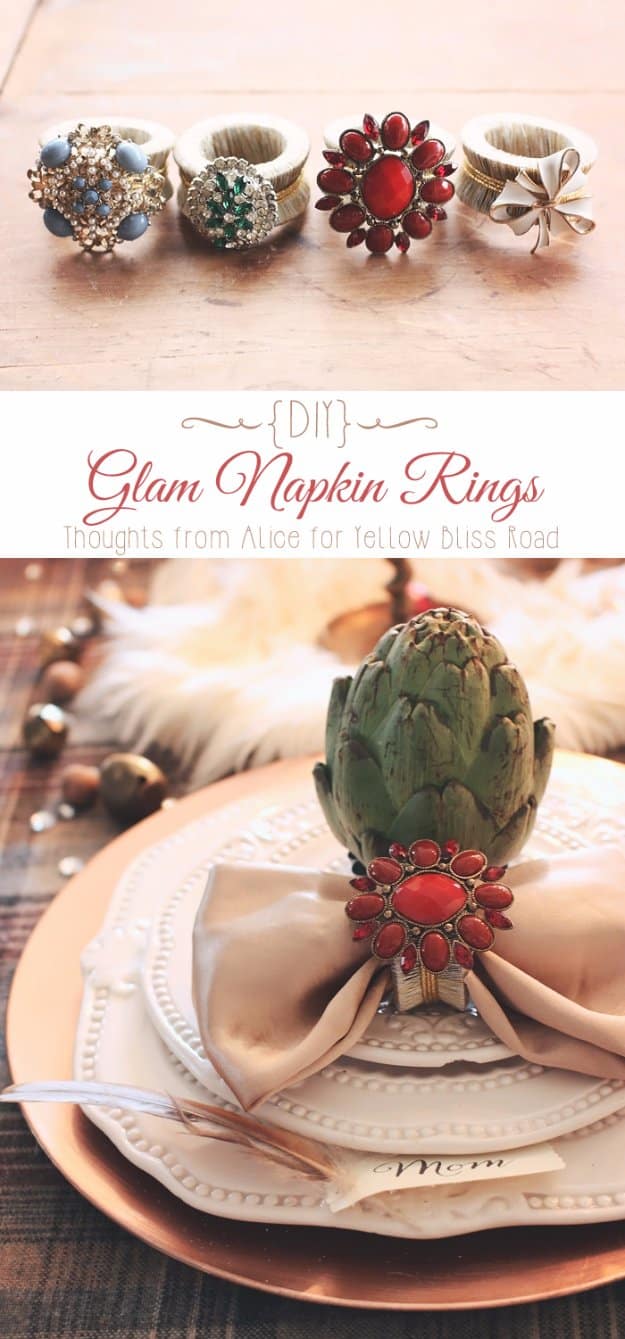 20. Recycled Box Notepads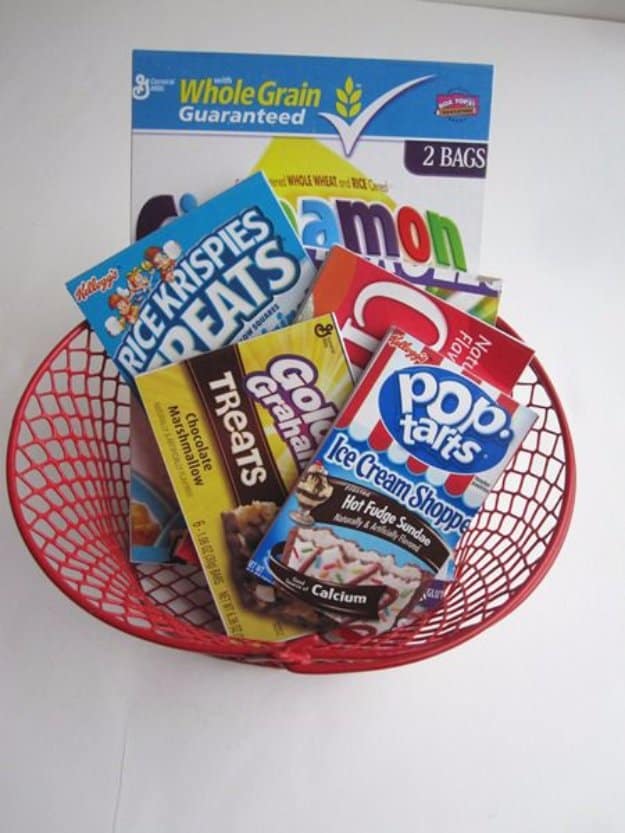 21. Beautiful Photo Coasters

22. Lemon Peppercorn Body Scrub Bars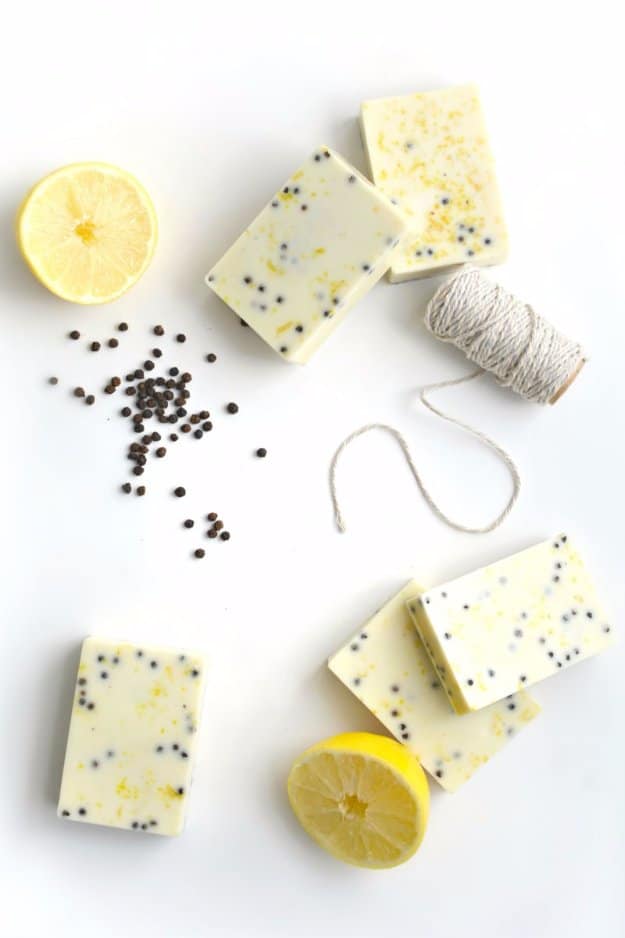 23. Stacked Wire Bangles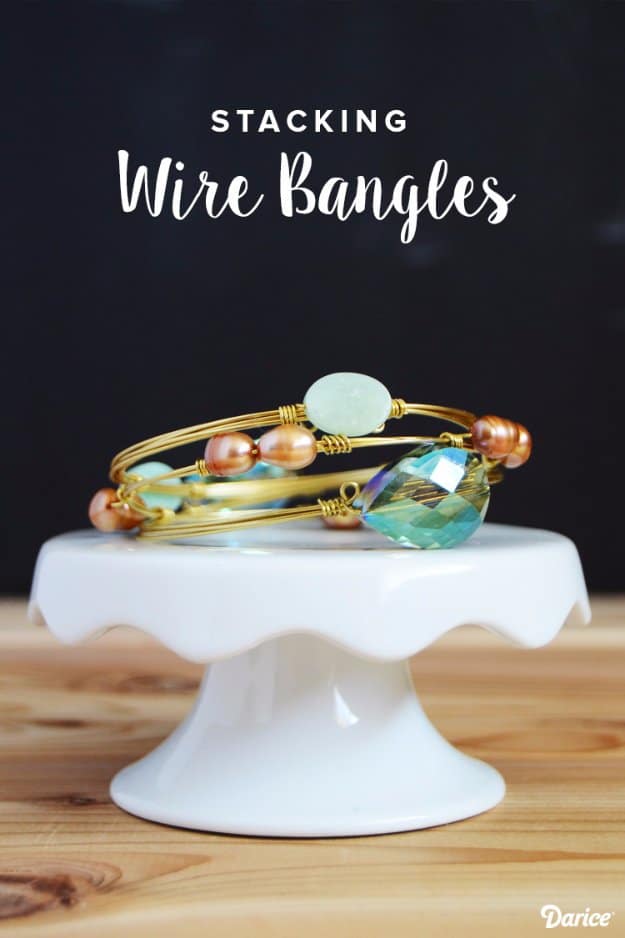 24. Pretty Metal Roses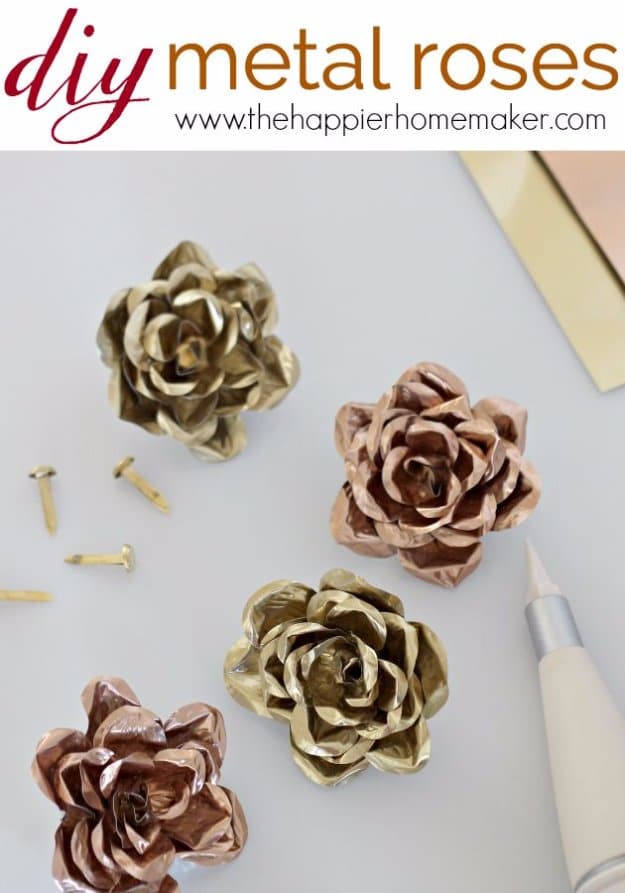 25. Wire Wrapped Glass Pendant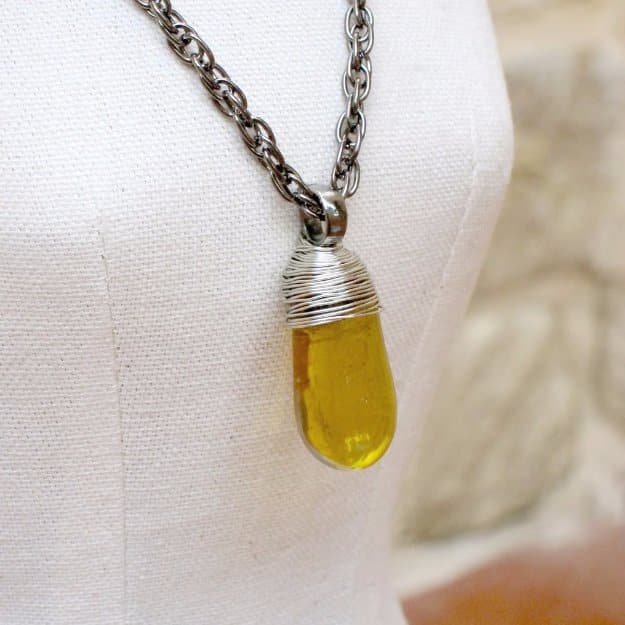 26. Jewelry Roll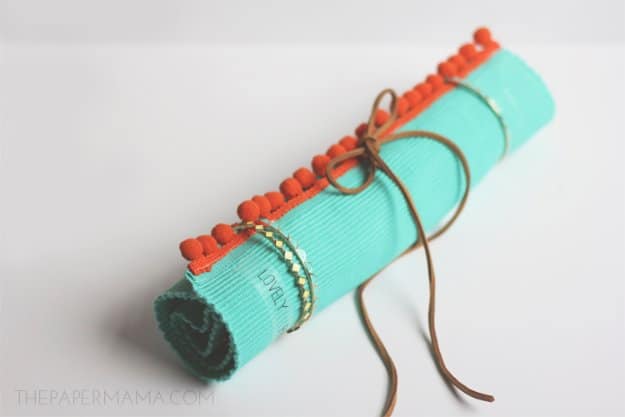 27. Burned Ikea Cork Trivets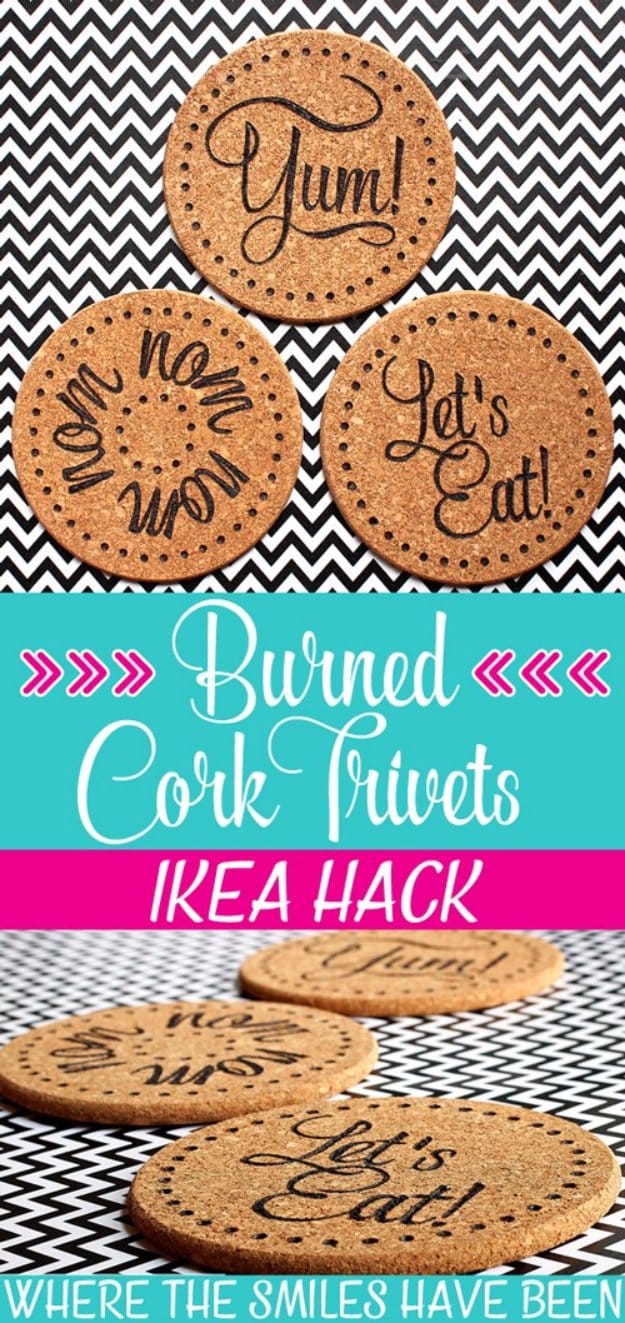 28. Super Easy Lace Bowl

29. Adorable Flower Pens

30. Mason Jar Oil Candles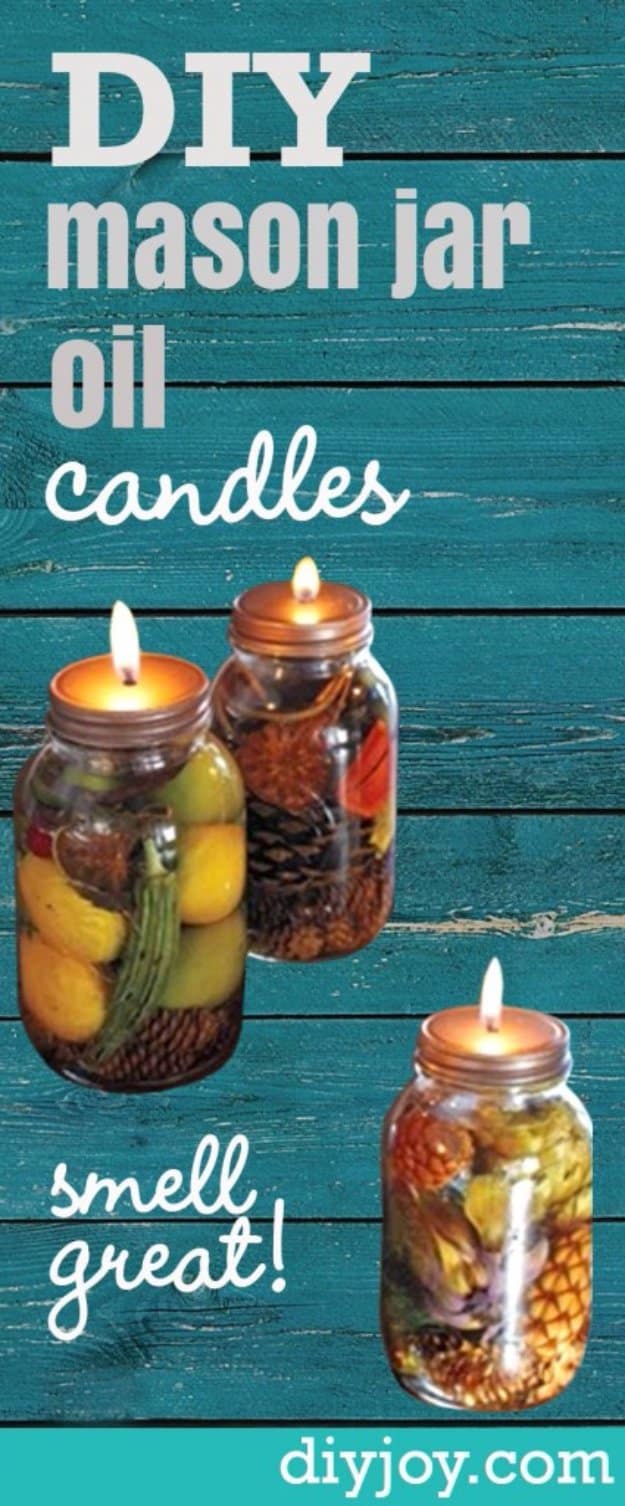 31. Aromatherapy Jewelry For Essential Oils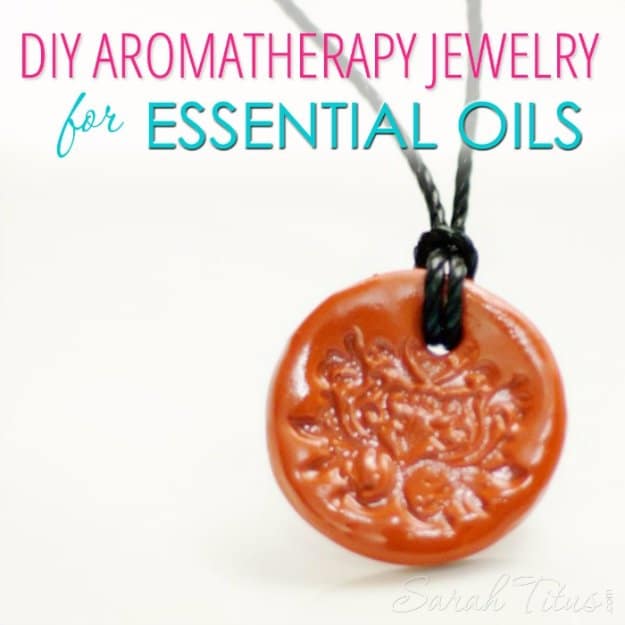 32. 20 Minute Mod Podge Bowls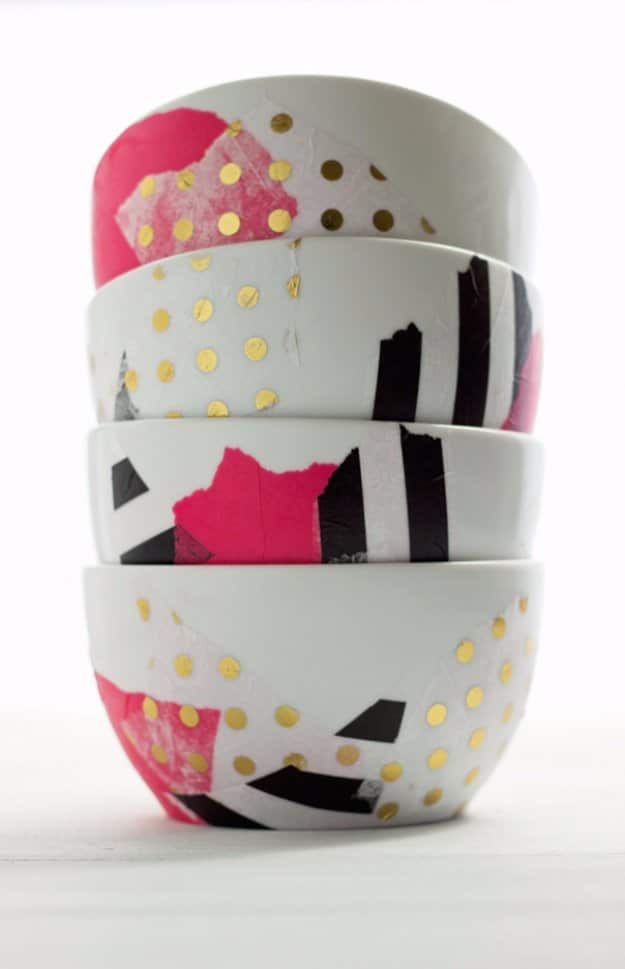 33. Dremel Carved Rocks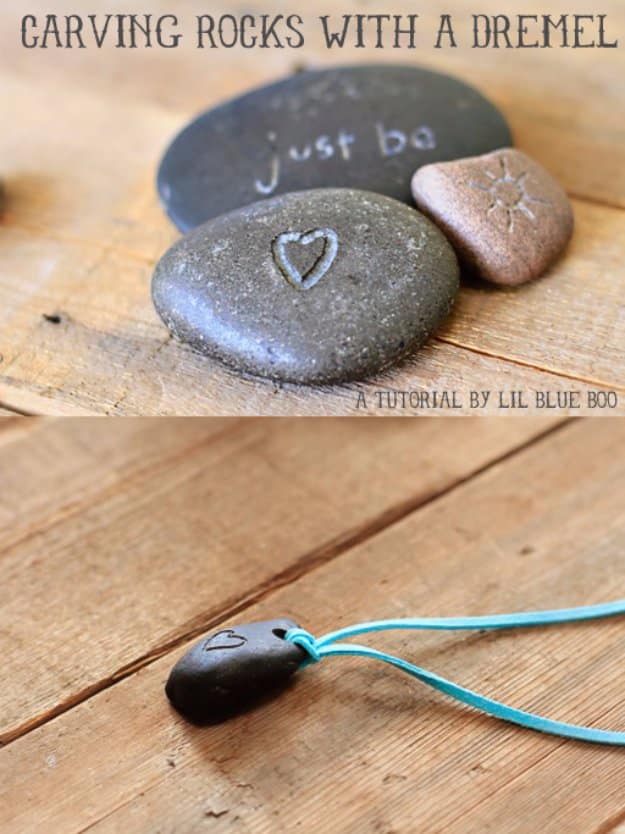 34. Beaded Wish Bracelets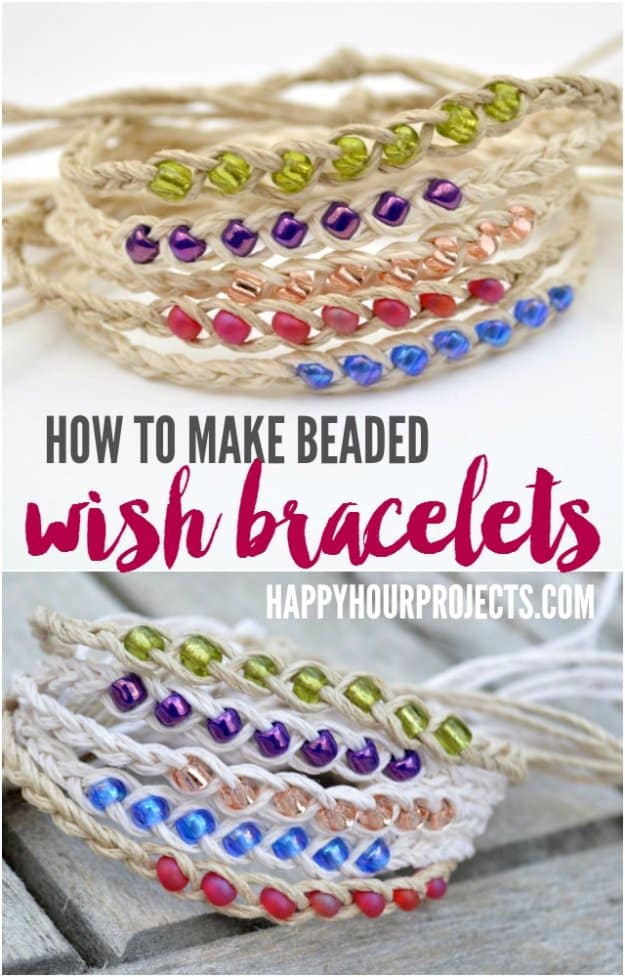 35. Mirror Wall From Dollar Store Compacts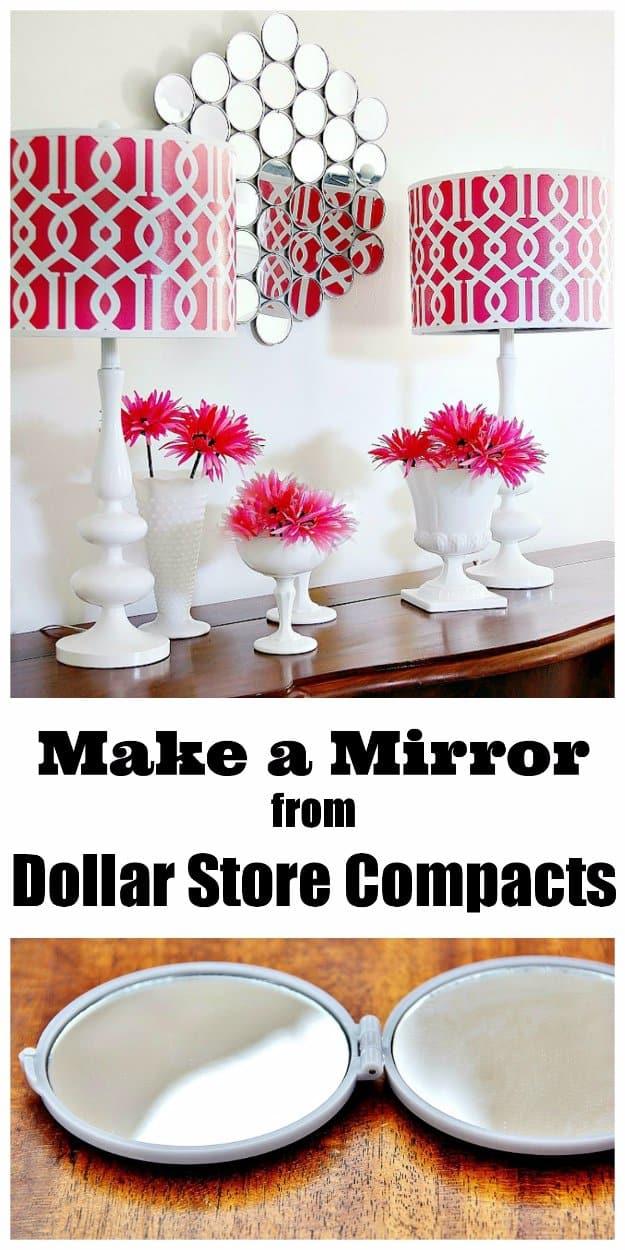 36. Pallet Wood Planter Box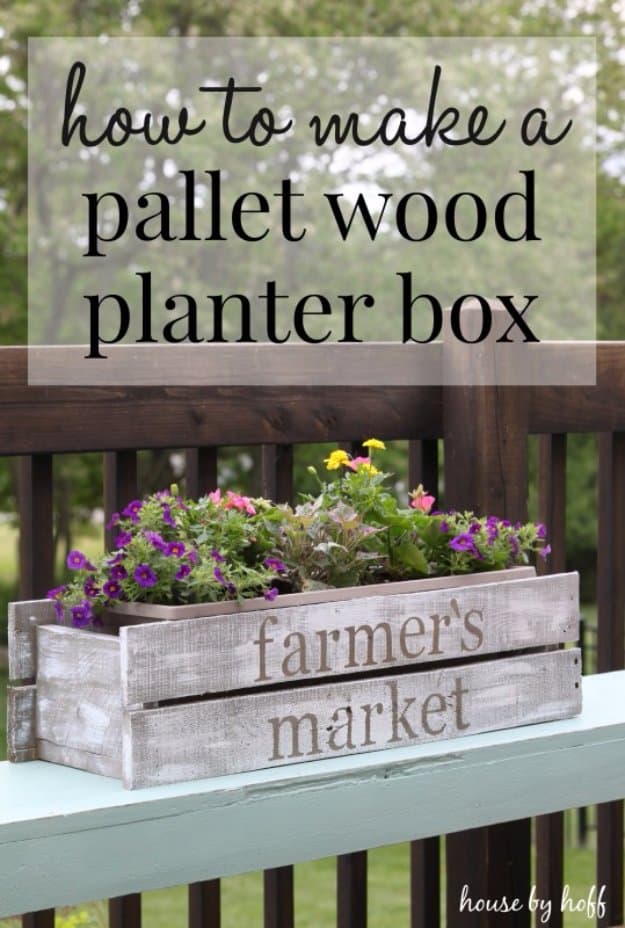 37. Clothespin Wreath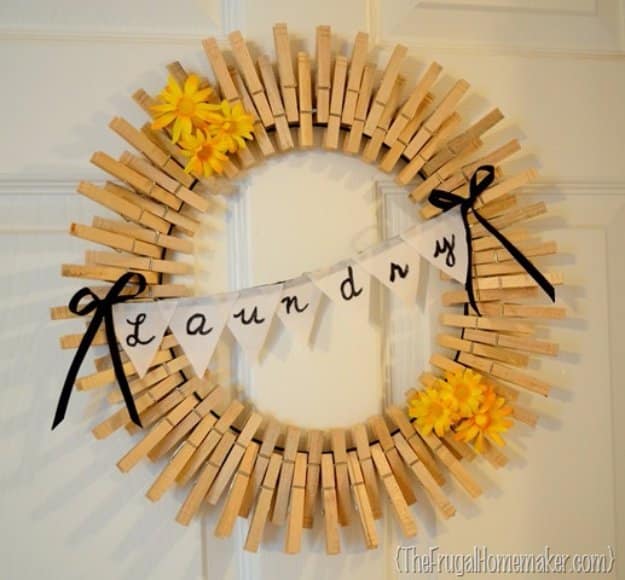 38. Boho Chic Jewelry Tray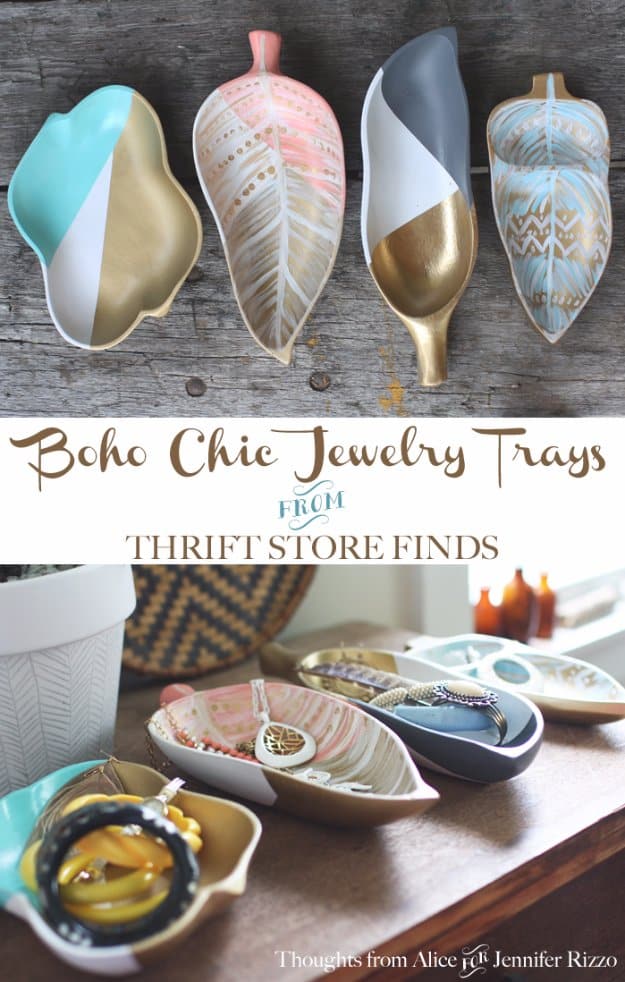 39. Mason Jar Pin Cushion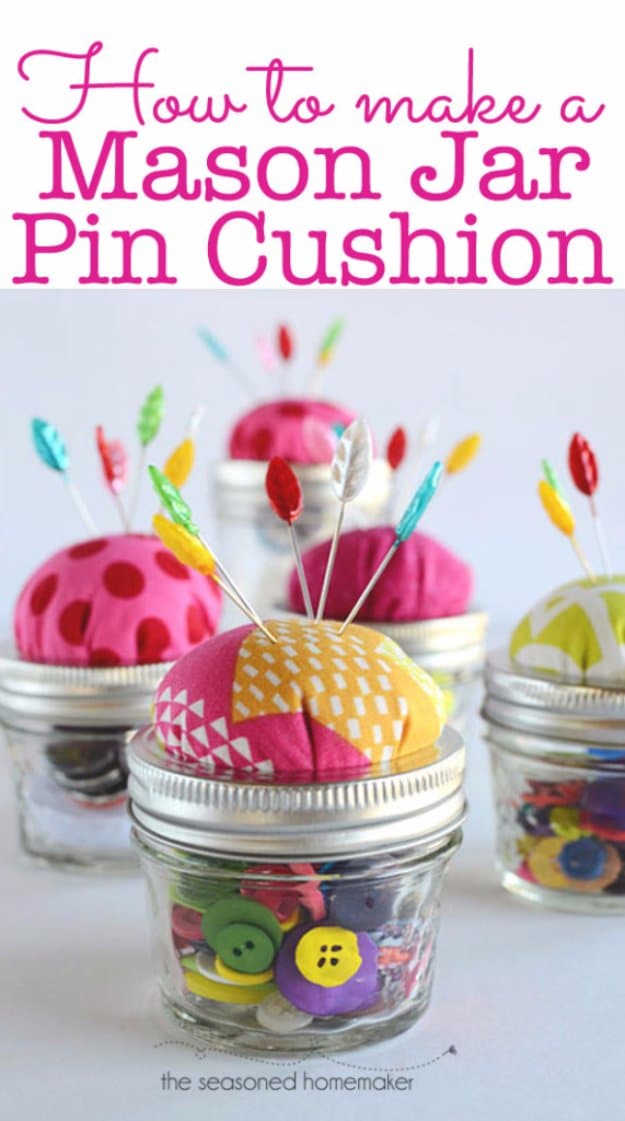 40. Vintage Candles In Teacup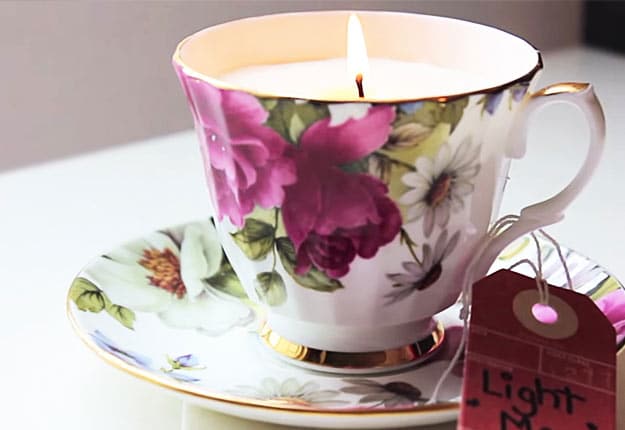 41. Easy Tray Chalkboard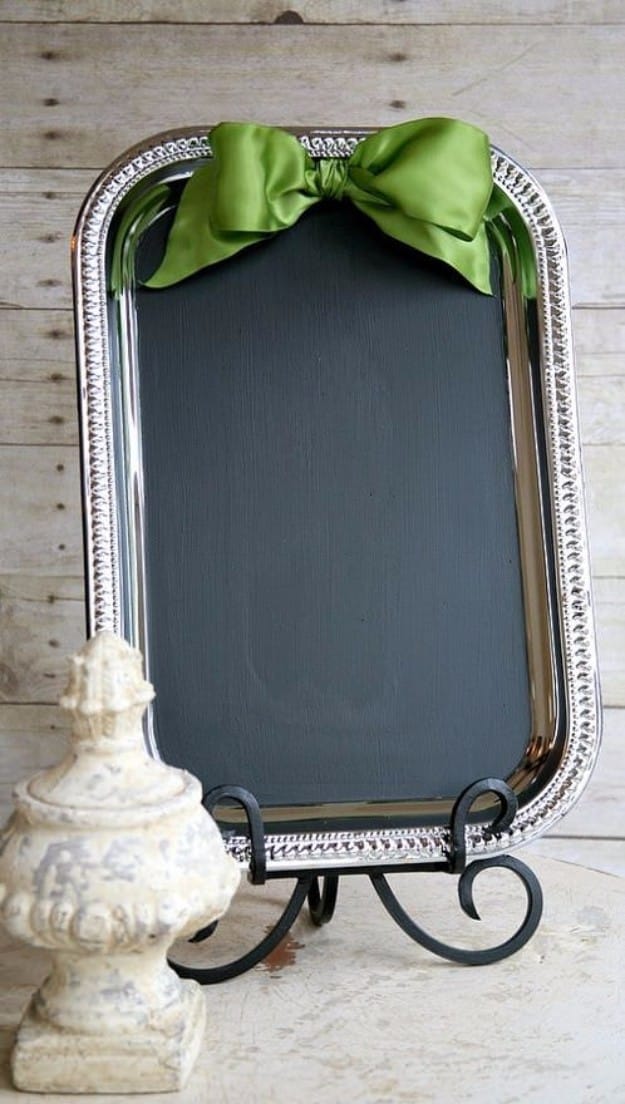 42. Gold Leaf Vase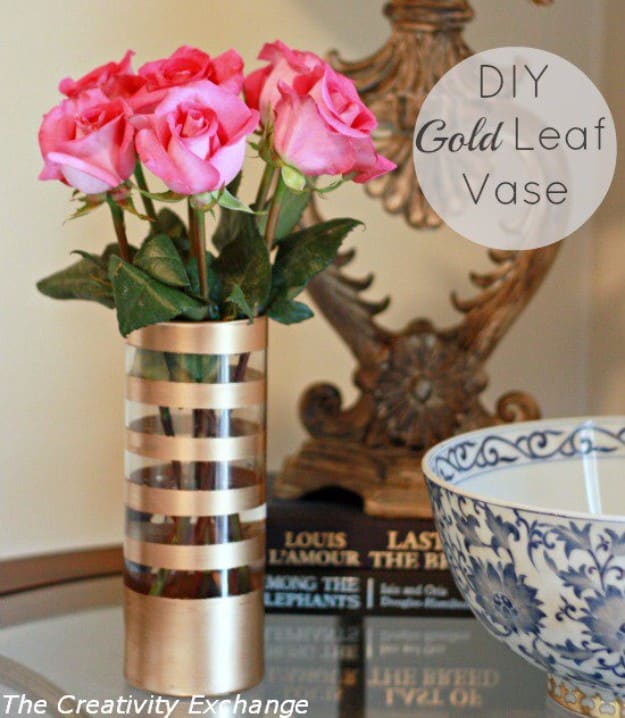 43. Wood Slice Owl Decor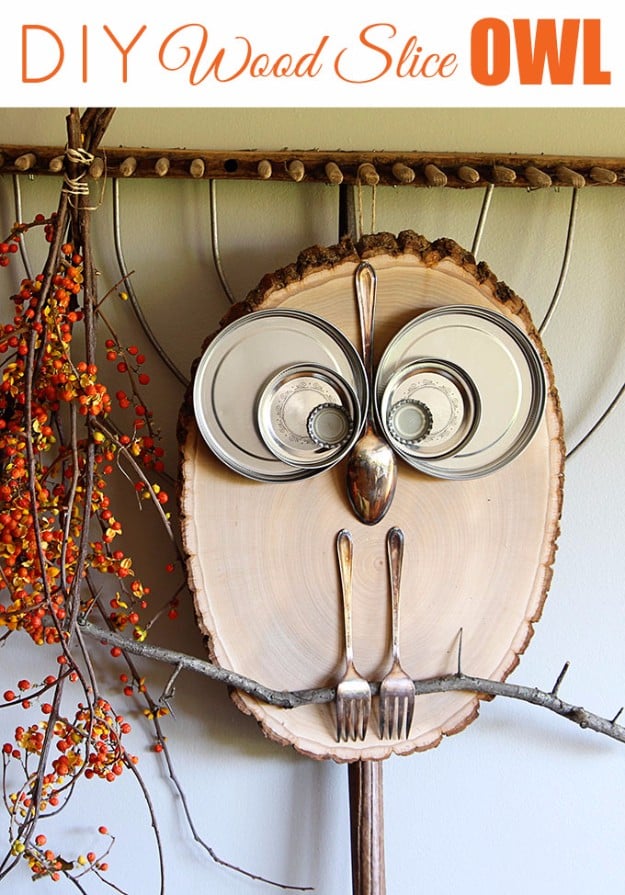 44. No Sew Microwaveable Rice Heating Pads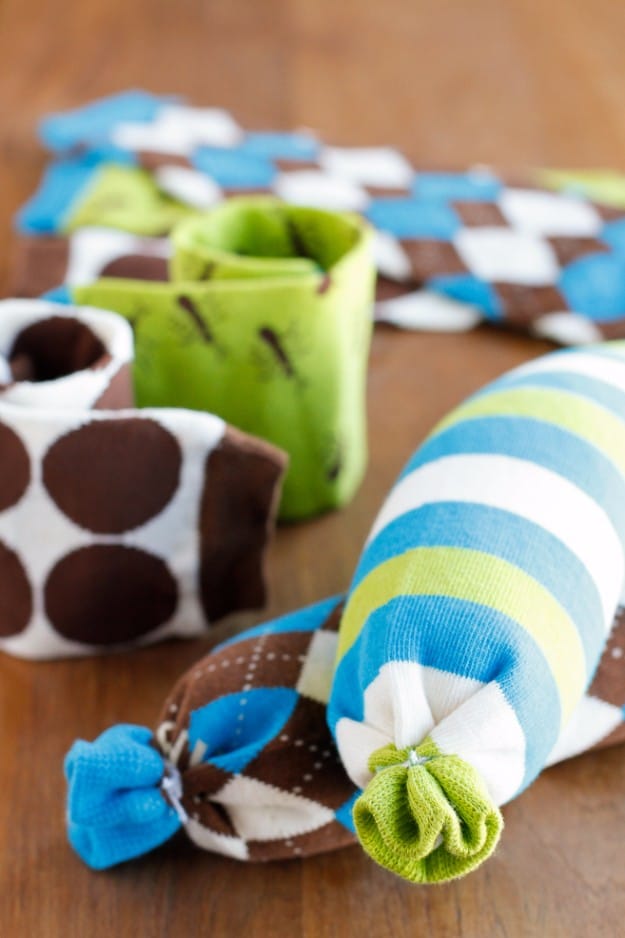 45. Herbal Bath Teas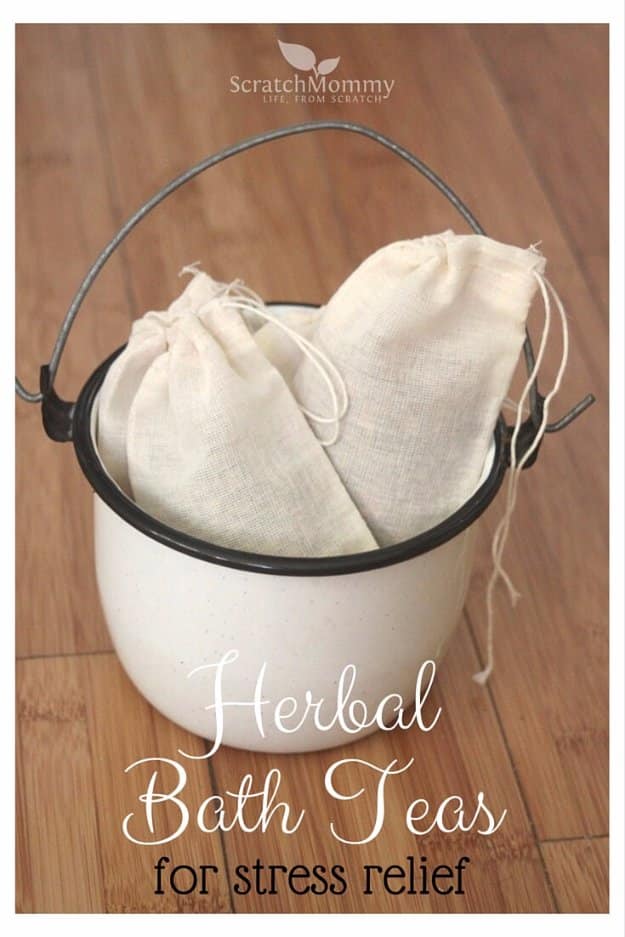 46. Animal Key Holders

47. Bottle Cap Wine Charms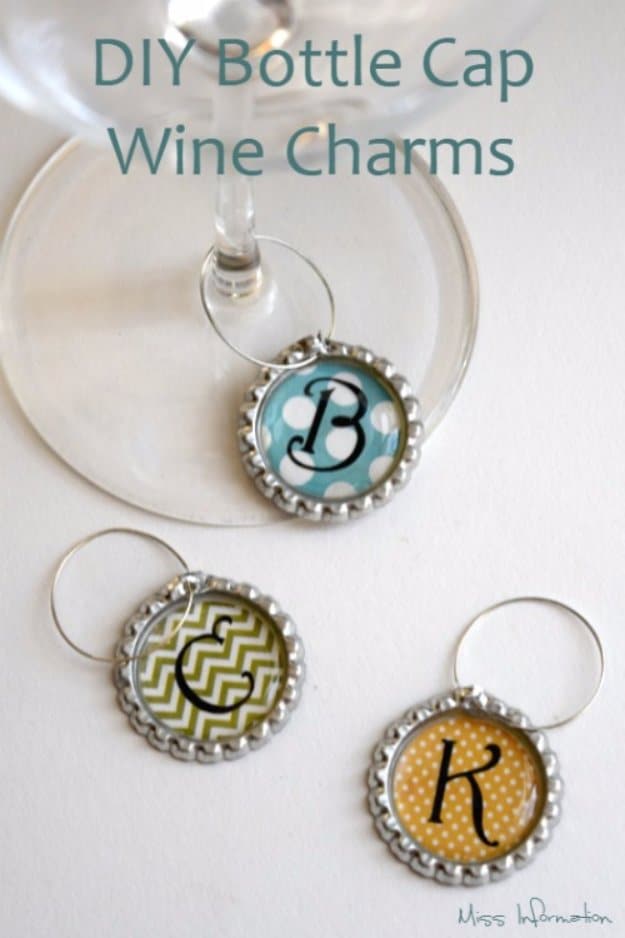 48. Pine Cone Fire Starters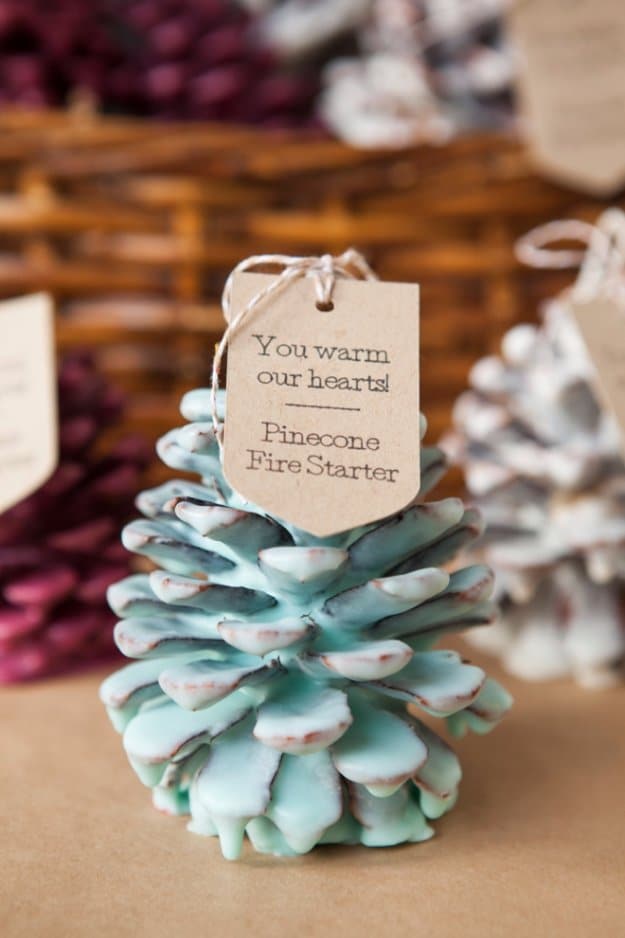 49. Wine Cork Magnet Planters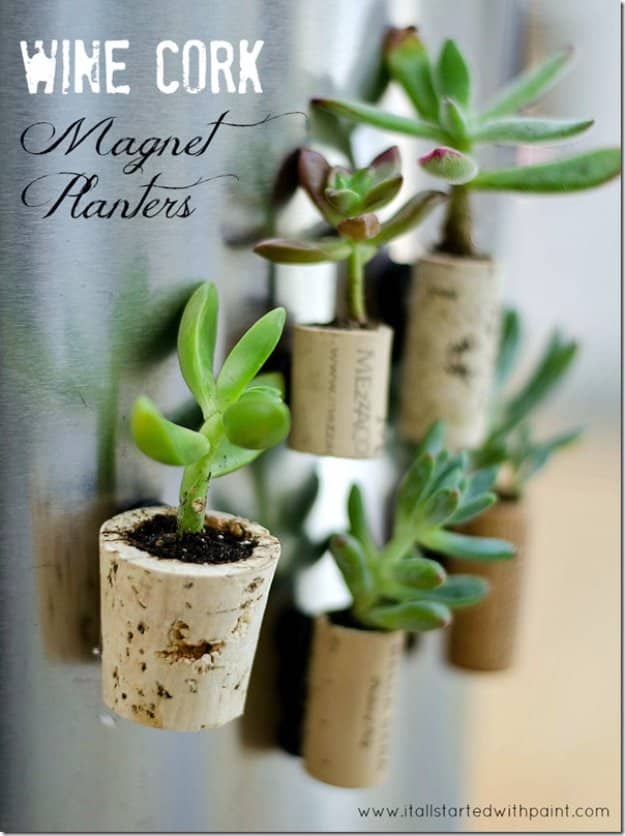 50. Fabric Thread On A Spool Ornament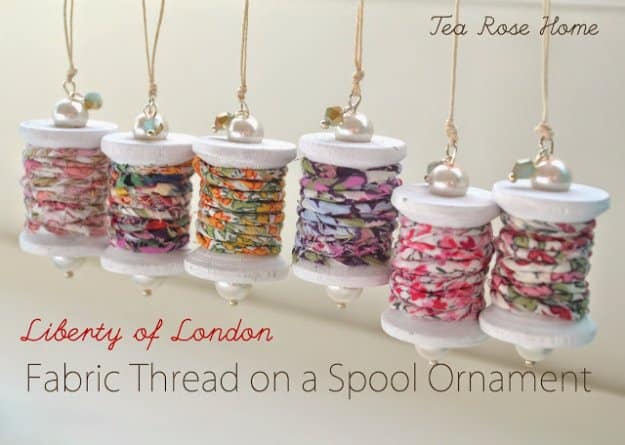 51. Yarn Wrapped Ombre Monogrammed Letter