Looking for the best DIY Christmas gifts you can make? When I went hunting through Pinterest for the best handmade gift ideas for the holidays, I did not love all the ideas I got in search. Instead, I went hunting through my favorite DIY blogs to find the best present ideas to make for Christmas. I put together a list of 50 of the best gifts you can give for X-mas and wanted to share it with you. At DIY JOY, we love Christmas more than any other time of year, because so many of you love to make things for your friends and family, just like we do. We've spent several years scouring Pinterest, Google and the top DIY sites for the most awesome DIY gifts to give at X-mas, from cheap homemade present ideas to gifts for Mom and Dad, last minute DIY gifts, DIY gifts for her, DIY gifts for him, quick gifts to sew We made a huge list of DIY Christmas gift ideas, too. Whoever you need to make a gift for, we have you covered. From thoughtful, one of a kind handmade creations that will have them thinking of you for years to come to useful and practical things people actually use to darling DIY jar gifts with goodies inside, we have a little something to make for everyone on your Christmas list.
50 DIY Christmas Gifts Ideas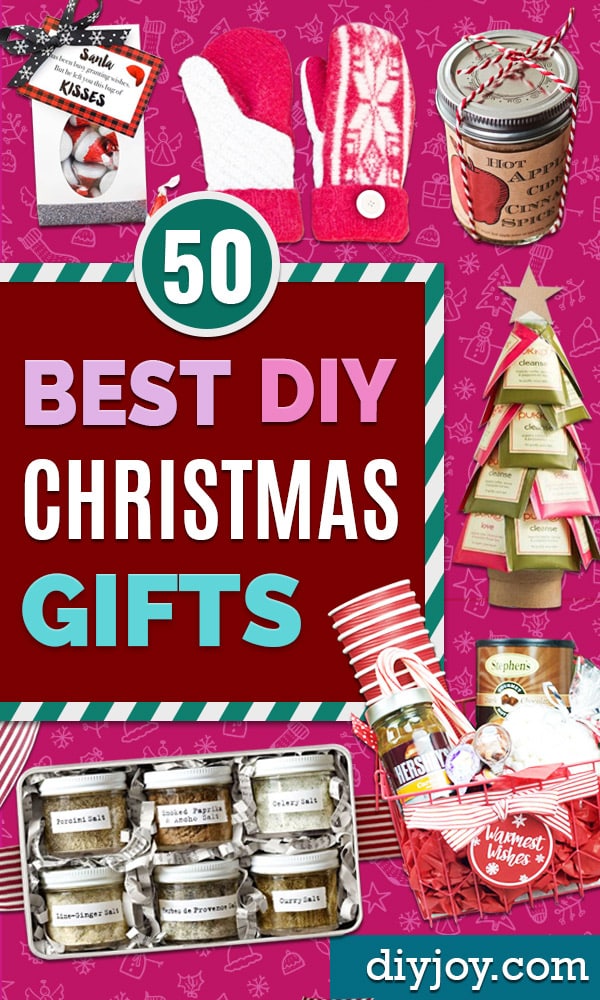 1. Homemade DIY Extracts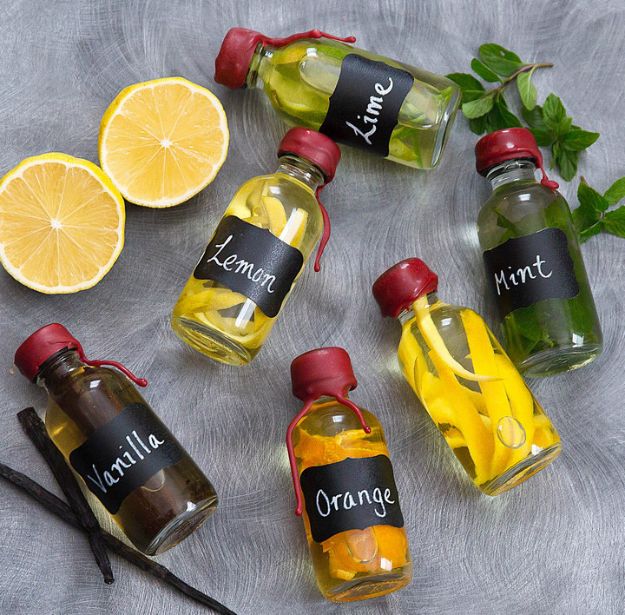 If you've never made your own homemade extracts, you should try this for yourself and then also give some to your family and friends. When I needed another quick gift idea for Mom last year, I made a set of them for her Christmas present, and she has thanked me more times than I can count. Moms do that, I guess, but man, if you tasted some of the recipes she has made with these homemade extracts, you would definitely make these. Easy and cheap to whip up, this thoughtful gift is unique and sure to be put to good use. Print out a little recipe book that calls for some of the extracts you included and you have one of the coolest DIY Christmas gifts I can think of.
2. Painted Mason Jar Succulent Planter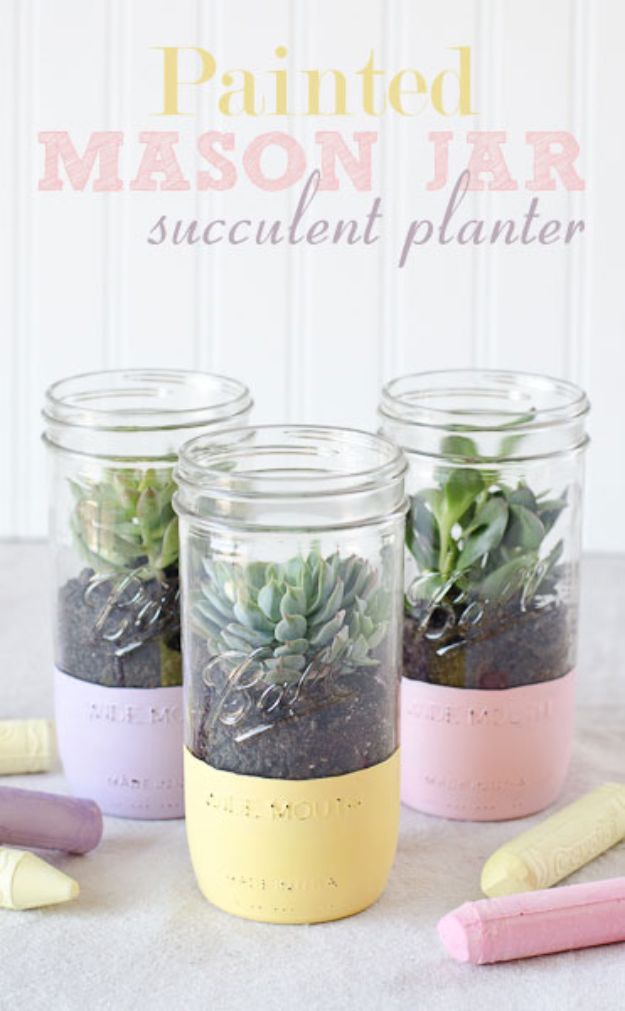 If you are looking for DIY Christmas gifts that you can make lots of, to give to all those special people, and you have lots, this cute mason jar succulent planter needs to be given serious consideration. An easy DIY to make for gift giving, these hand-painted mason jars can be done in all sorts of colors. Use chalk paint and make one in less than an hour. Make lots at once and you will have them on hand for quick last minute Christmas gift ideas. When I needed something to give the neighbors during the holidays last year, I made these. Making them again this year for teachers gifts for the kids to give to all their teachers at school.
3. 10 Minute Photo Keepsake Ornaments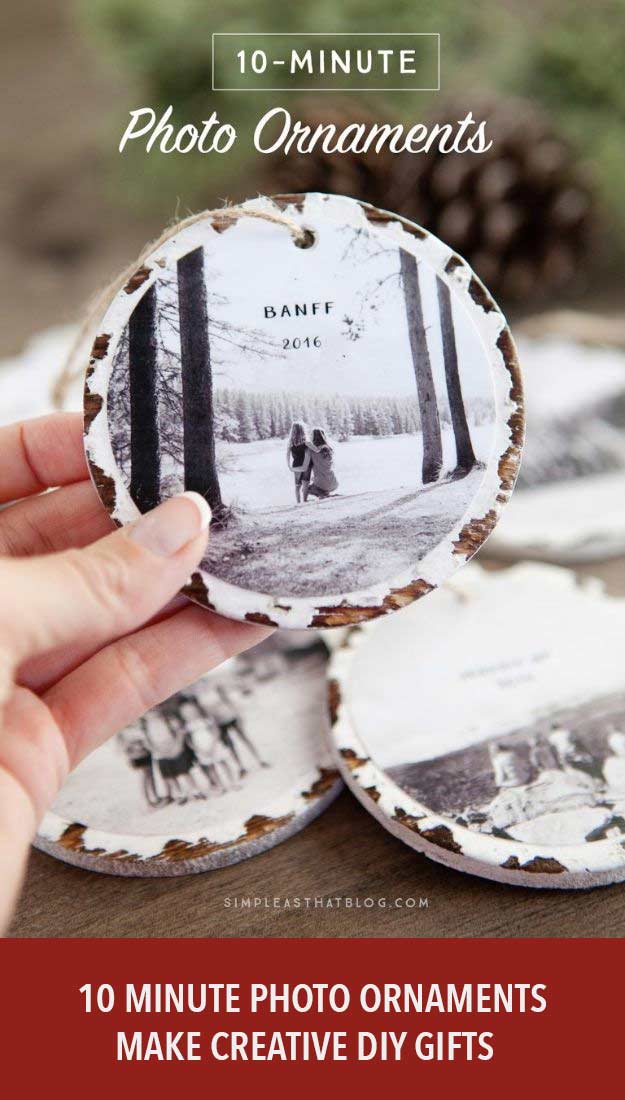 As we head into the Christmas season I keep seeing adorable keepsake Christmas ornaments. Another fun thing about our tree are the photo ornaments we already have in the house. As always, when I take on a craft project, it has to be simple and these ornaments are exactly that. You'll have them put together and hanging on your tree in minutes! Follow along with Simple As That Blog as she show you exactly how to make them.
Handmade Christmas Gift Ideas
4. DIY Peppermint Mason Jar Candles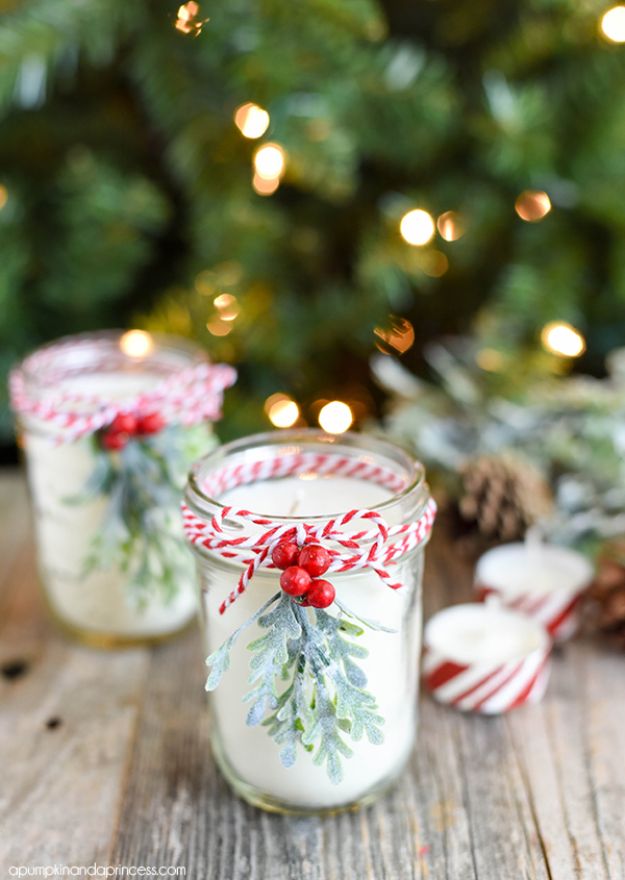 Making Homemade Mason Jar Candles is so fun, and these Peppermint candles make the best Christmas gifts, too! I think handmade gifts are the best! It's meaningful when you can create something special in your home to give friends, family, co-workers and neighbors. They are really great for the Holiday season to burn in your home.
5. DIY Instagram Photo Box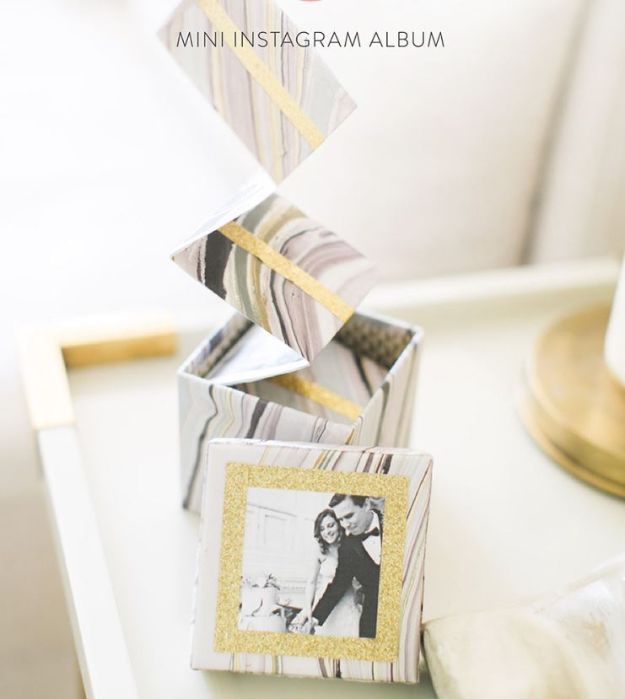 With this easy project, you can print out your favorite photos pack up your favorite Instagram photos and package them up in this cute Instagram Photo Box. It is exactly the epitome of creative gift giving. Think paper mache + glitter + your happy mugs. Getting your craft on has never been so fun. Check out the complete tutorial from Style Me Pretty to learn more.
6. DIY Desk Organizer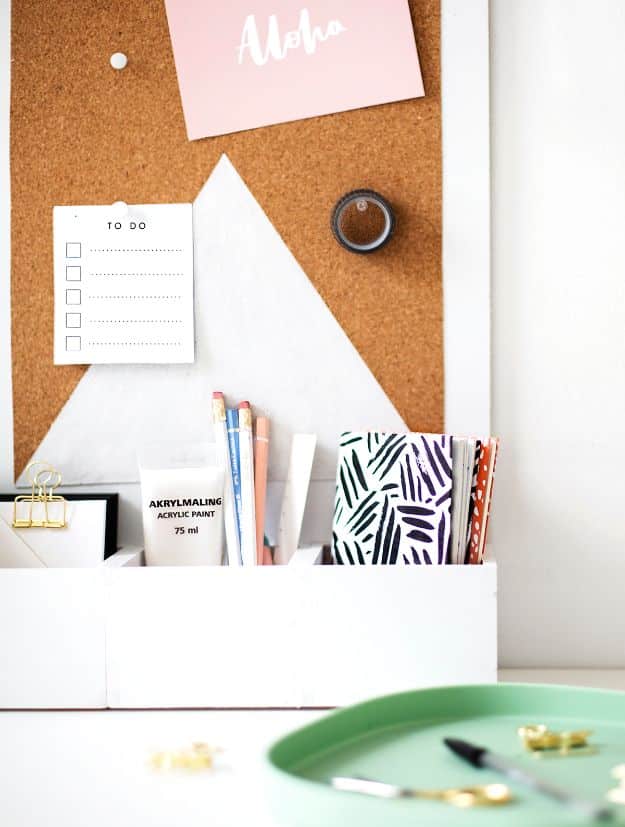 Are you looking to get your place organized on a budget? As we start to work from home more and more, we are starting to value the idea of an organized desk more and more. This is where the best DIY desk organizer comes into play and would make for a wonderful Christmas gift. Keep all the papers and desk supplies organized with this DIY desk Organizer. Make a homework station with wood using this step by step tutorial from Sugar and Cloth.
7. Yarn Cuckoo Clock Wall Hanging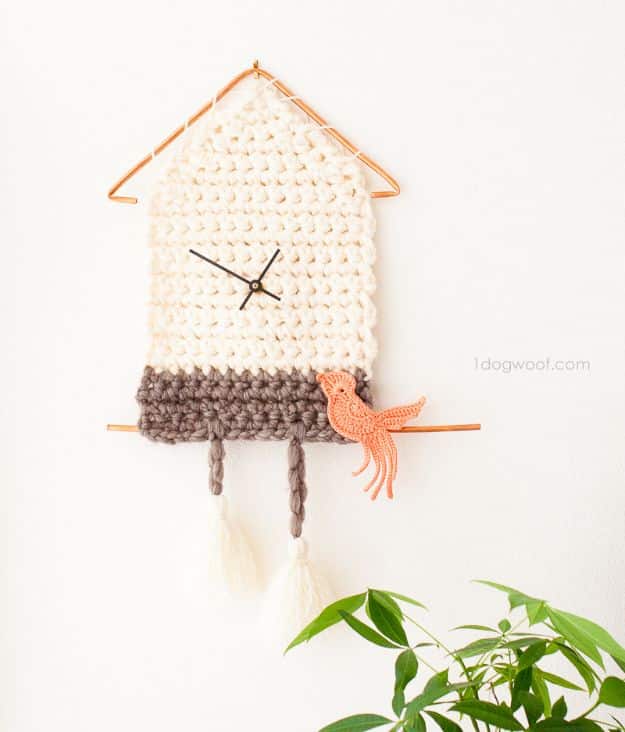 Use yarn and copper tubing to make a wall hanging that's also a working clock! Although this DIY project might seem intimidating at first, after seeing how beautifully it turned out, I think I might give it a whirl. It's really perfect for the holiday season. It's always Christmastime with this festive cuckoo clock!
8. Mystery Braid Bracelet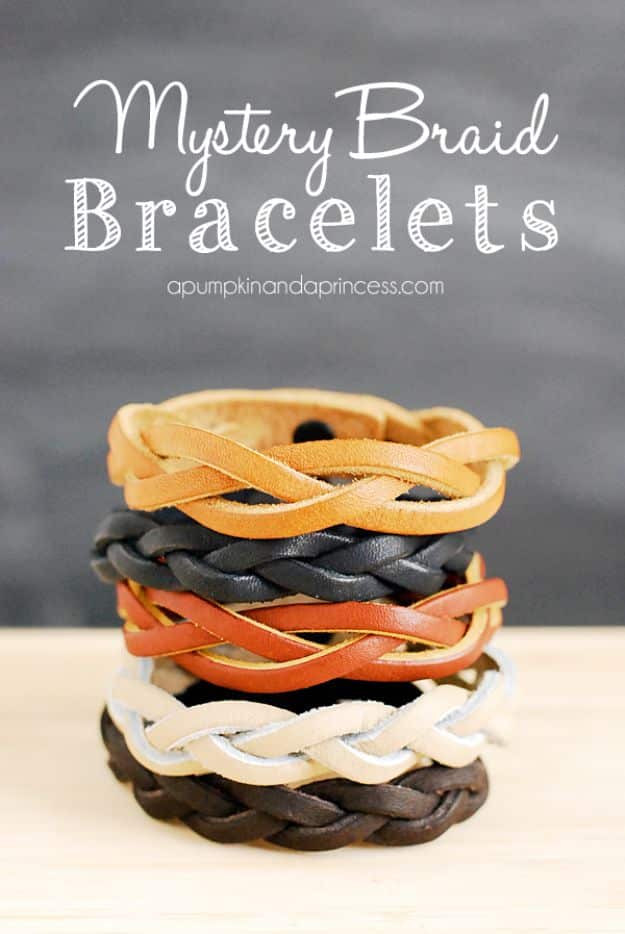 This is the easiest instruction to learn how to make a Mystery Braid Bracelet. The mystery behind the bracelet is that the braid is made without any loose ends. It has been on my list of crafty stuff to try but never found the time to start. What a great tutorial! It's really not as hard as it looks so I am definitely crafting this over the weekend. Another great Christmas gift idea!
9. Modern Tablet or Cookbook Stand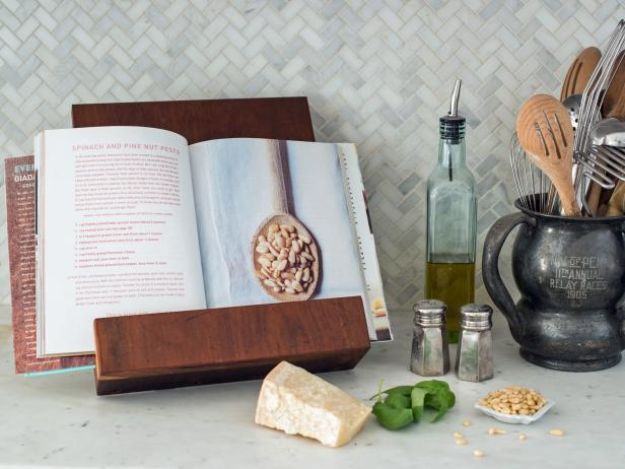 If you like cooking using online recipes, a tablet holder or iPad holder is a must. Build a DIY bread board tablet holder with this easy tutorial from HGTV. This cookbook stand was designed to hold most cookbooks as well as a tablet, but size and angle can be adjusted to suit personal needs and tastes. You can even get them personalized and it would make for a great Christmas handmade gift.
10. Zippered Clutch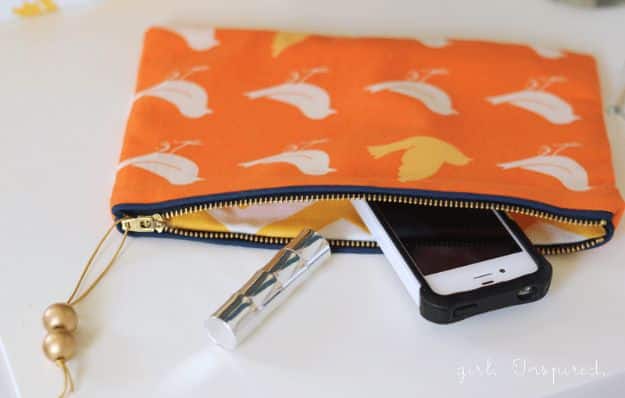 Learn how to make a super stylish lined zipper pouch with this tutorial that features a step by step instructions from The Girl Inspired. It's always nice to be able to sew a quick little clutch – they make such nice gifts for anyone! Perfect for makeup, for holding receipts or coupons, on the go sewing supplies – anything! I've been stalling making these pouches forever, since they looked complicated, but I think I'll give it a go now.
11. Christmas Potpourri Gift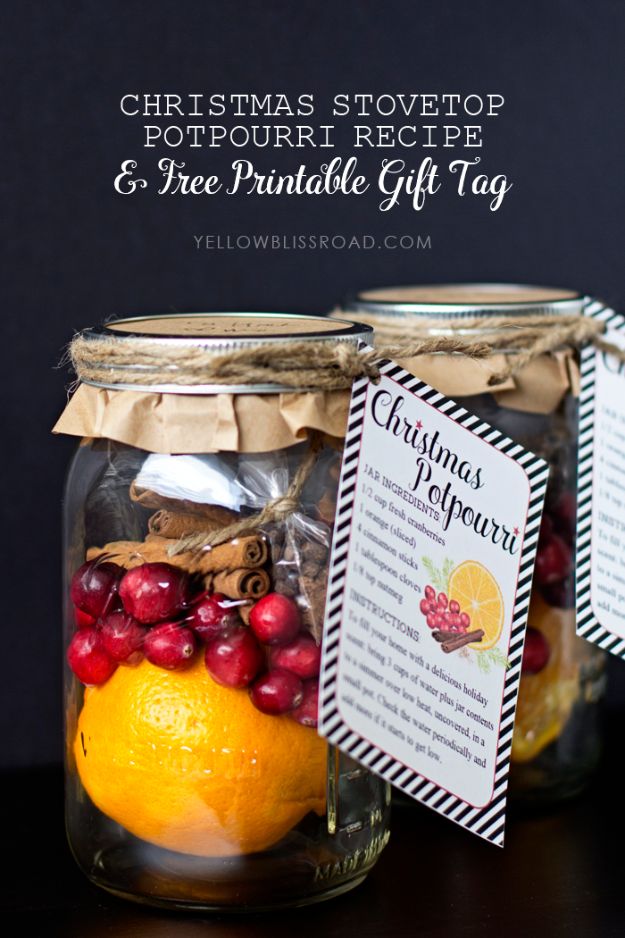 12. 5 Minute DIY Gold Dipped Mug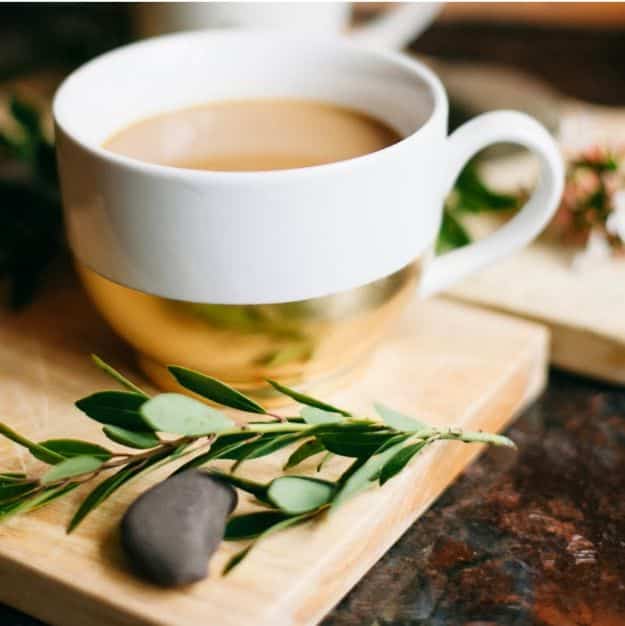 13. Hot Apple Cider Cinnamon Spice Mix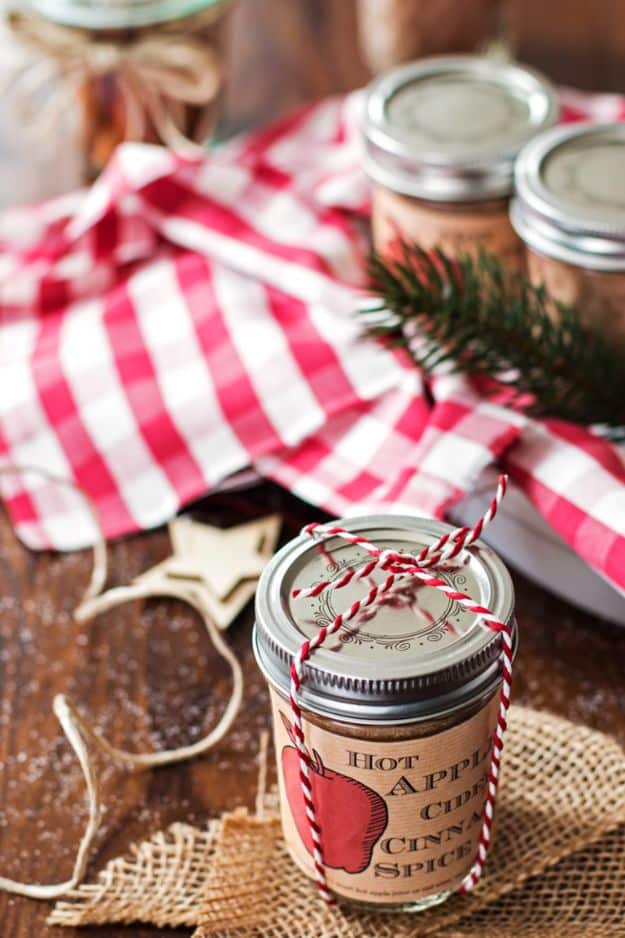 14. Paint Dipped Kitchen Utensils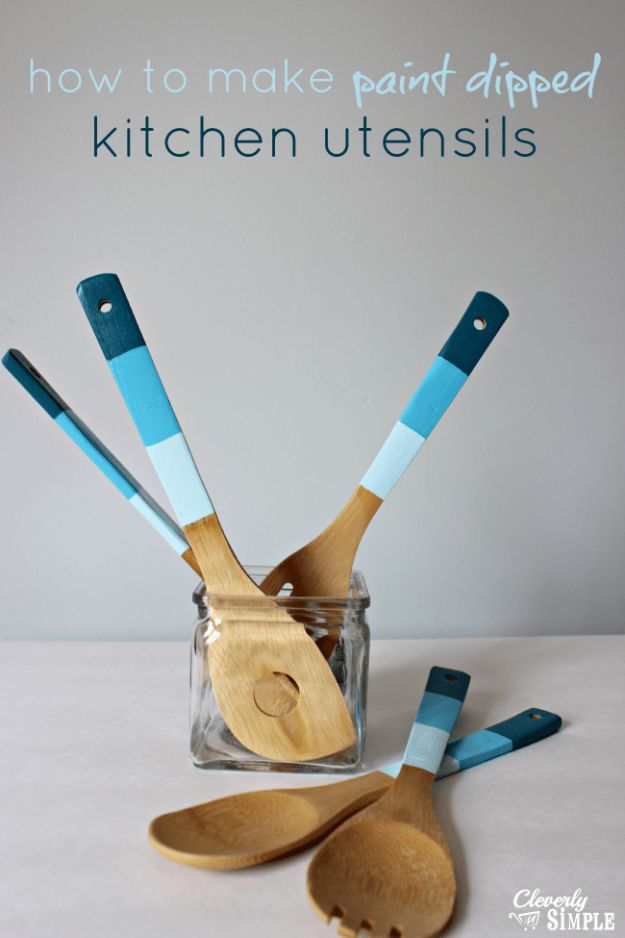 15. DIY Rudolph Coasters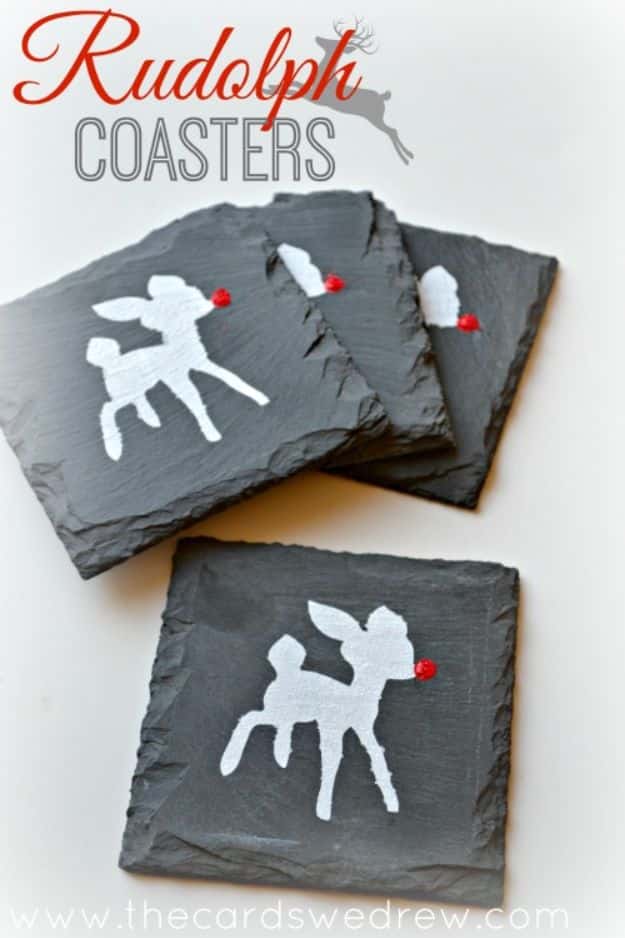 Check out all of these DIY Christmas gifts on Youtube, then hit the links to the sites for our favorite DIY bloggers for complete how to for these 50 holiday gifts.