6. Gold Dipped DIY Jewelry Tray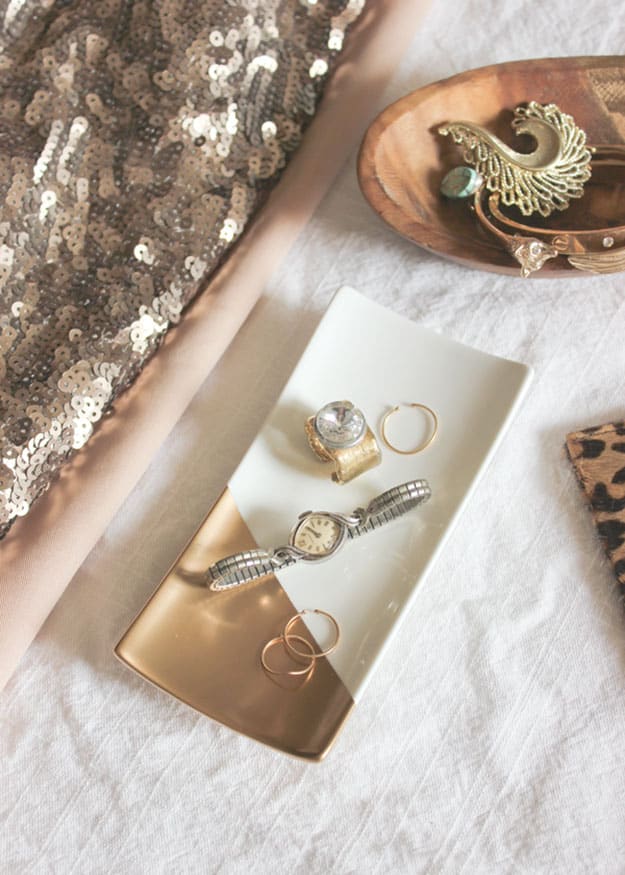 We've all waited until a couple of hours before the party to start thinking of gift ideas. I am the queen of last minute gifts for friends. Which is one of the many reasons I love this DIY project idea. These DIY dish jewelry holders are customizable to any friend's taste.
Love DIY Crafts? Follow me on Pinterest for more cool ideas!
7. DIY Leather Tool Holder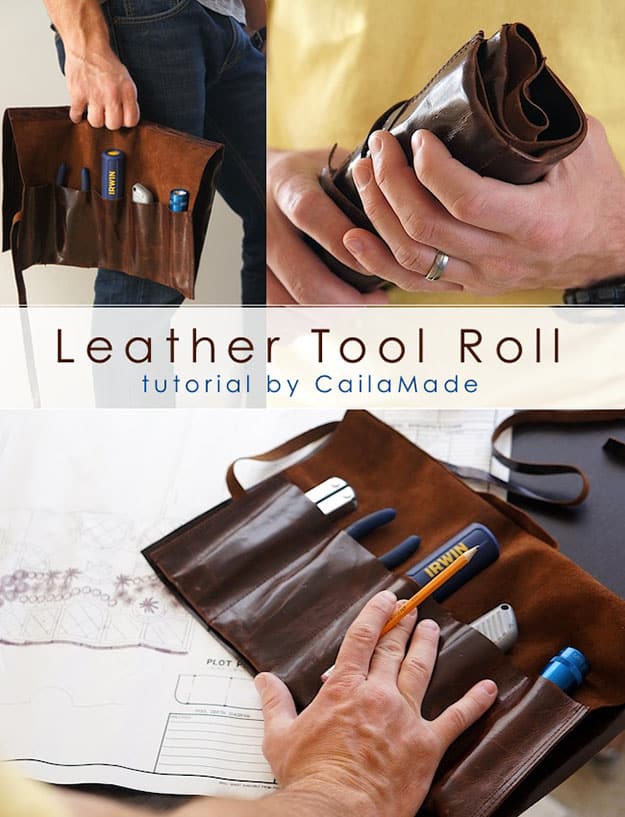 I found this awesome leather tool holder while looking for crafty Father's Day gifts to make this year. Making gifts doesn't have to take up all your time or require expensive supplies which is one thing this easy tutorial proves.
8. No Sew Watercolor DIY Trivet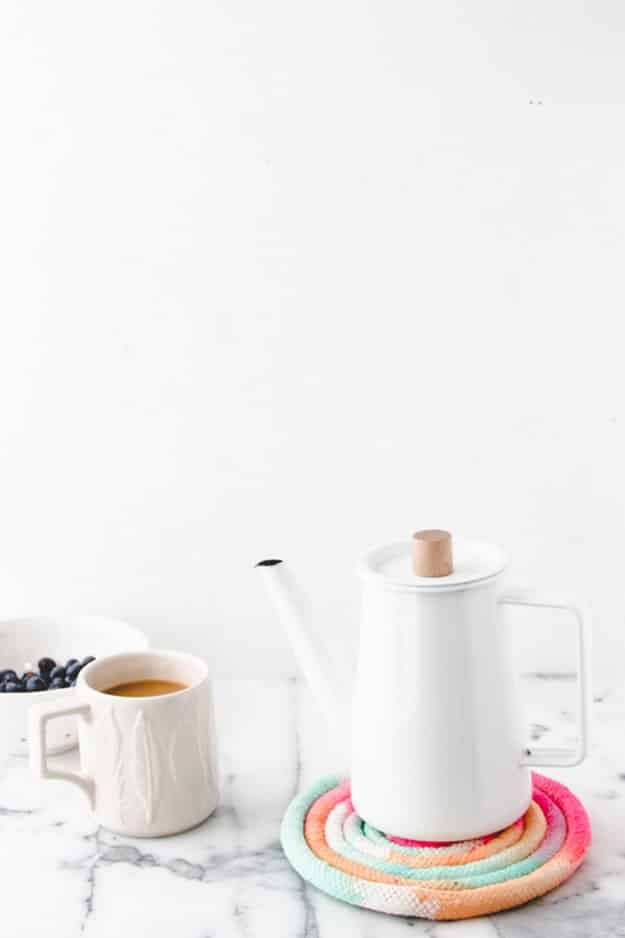 These trivets make cute DIY gifts to give at a housewarming party or as small gifts for friends. This no sew project tutorial is easy to follow and create. If you're not quite ready for sewing projects, this DIY trivet is a perfect introduction for beginners.
9. DIY Chalkboard Cheese Stone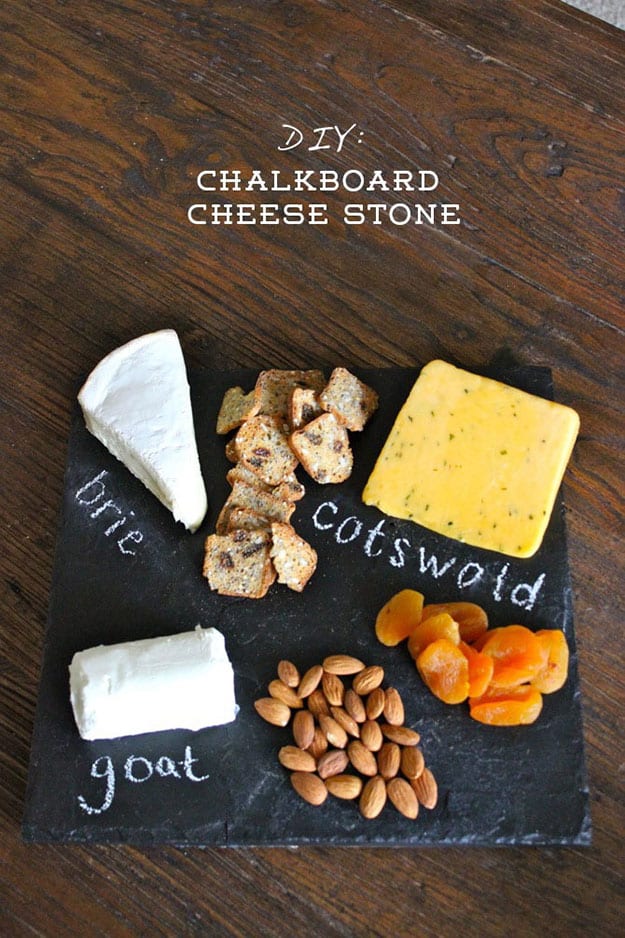 Who doesn't love cheese? These easy DIY gifts are for all cheese lovers who want to display their dairy in a fashionable manner. Even though this fits in the inexpensive DIY gifts category, I've given this to many people who have asked me where I found it. Feel free to give yourself a little pat on the back when that happens or just keep it as your own little secret.
10. Japanese Painted Bowls (Anthropologie Hack!)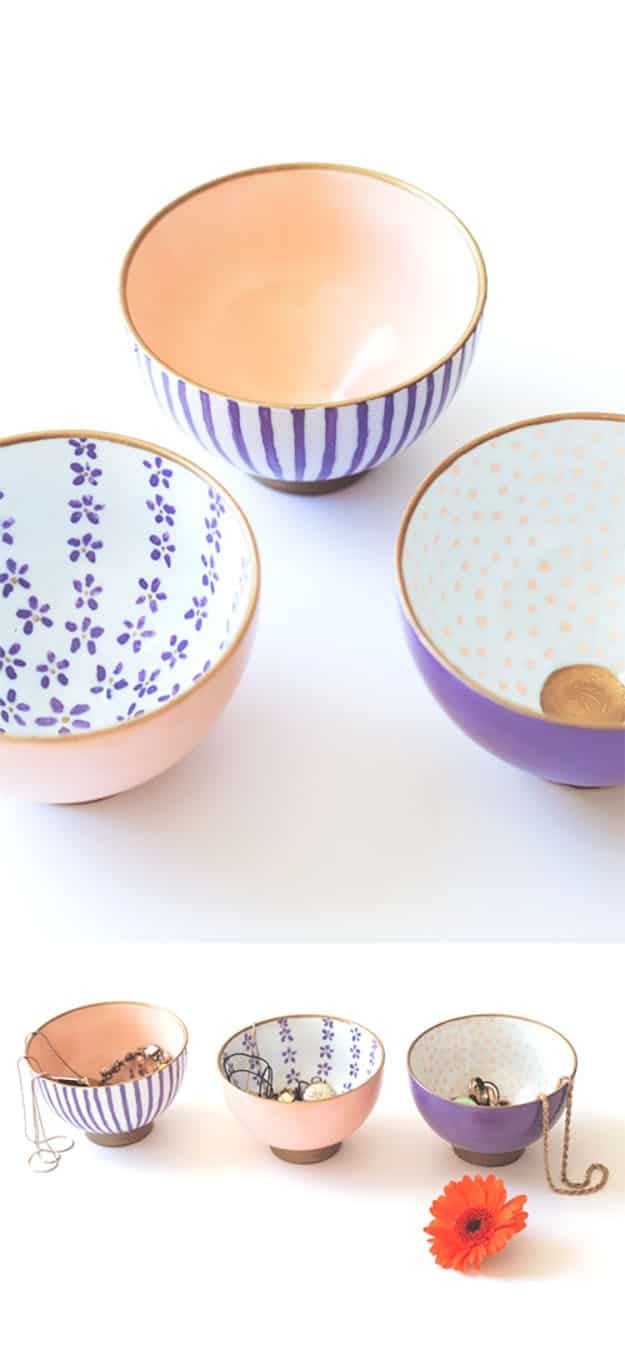 Not only do these Japanese style DIY painted bowls make cool bday gifts for you best girl friends, they are also awesome Anthropologie hacks. Since the painting techniques aren't exact, these make great little art projects for beginners.