Need some cheap DIY gift ideas to make for Christmas, birthdays and other special occasions where you want to give something thoughtful but can't spend a lot of money? With the holidays coming up sooner than it seems possible, creative and namely, inexpensive gift ideas are becoming very important to me, as my budget never fits my big, generous heart 😉 I have hundreds of people to give gifts to each year, and several super special ones for whom not just the average idea will do. I need something special for those people, but I hate to admit this, it also needs to be cheap. No one ever need know that you did not spend lots of money or even time on their gift.
With these 100 inexpensive DIY gifts that are cheap but cool, you are sure to find something amazing for all your awesome people. Complete with step by step photo tutorials, these are practically no fail crafts. With more ideas than you could possibly make, all you need is a few dollars and some time to hit the dollar store. You will soon have more DIY gifts on your hands than you know what to do with! Culled from my favorite ideas on Pinterest from only the best DIY bloggers, all of these projects come with step by step tutorials and instructions for making, just in time for your holiday gift-giving needs. However, these projects make great gifts all year round, so save this one to keep handy for all those last minute gifts you end up needing.
100 Cheap DIY Gift Ideas for Christmas and All Occasions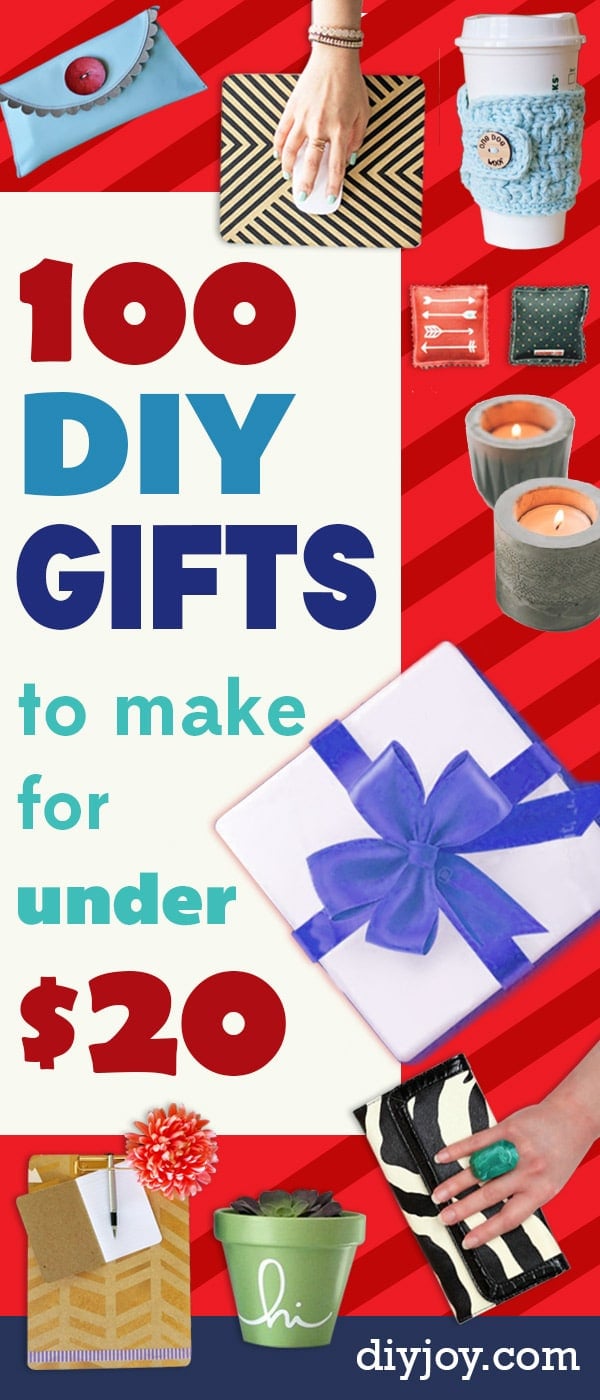 1. Deco Vases Made of Spice Jars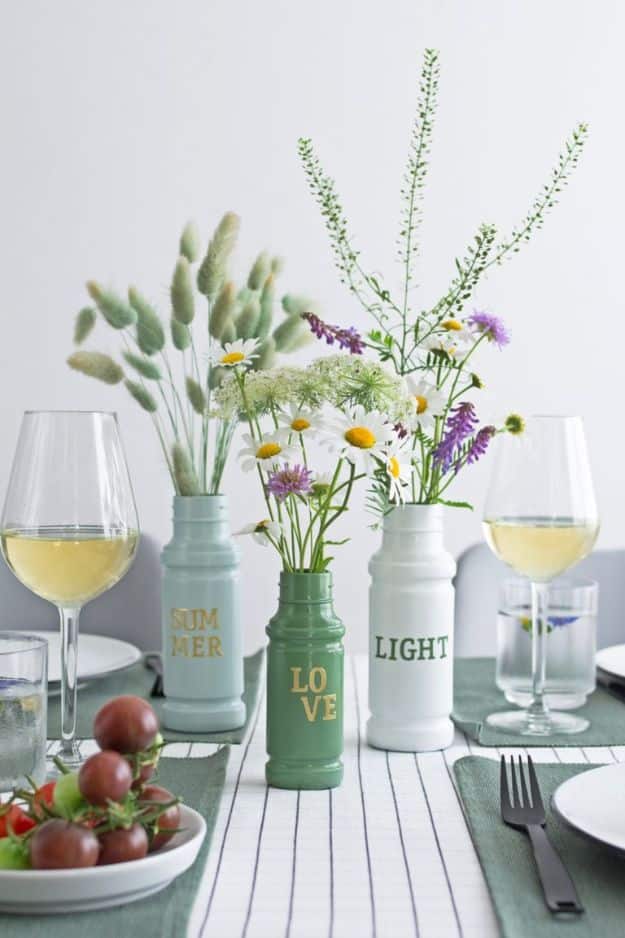 I had some guests coming from out of town and I wanted to make my table setting look extra special. The deco vases are a fantastic DIY upcycling project that only takes under an hour to complete. I always save my empty bottles for these kinds on DIY bolts of inspiration, and really you are free to use any size for this including wine bottles. I just spray painted them in coordinated colors in accordance with my kitchen and wrote beautiful phrases with gold sticky letters, my guests adored the extra effort I made to make them feel warm and surrounded by love and beauty. If you need a sweet Mother's Day gift idea, this is a favorite. It is also a lovely inexpensive DIY gift idea for friends, neighbors and all sorts of others. This is a creative DIY Christmas gift idea to give to friends and family, too.
2. Faux Granite Coasters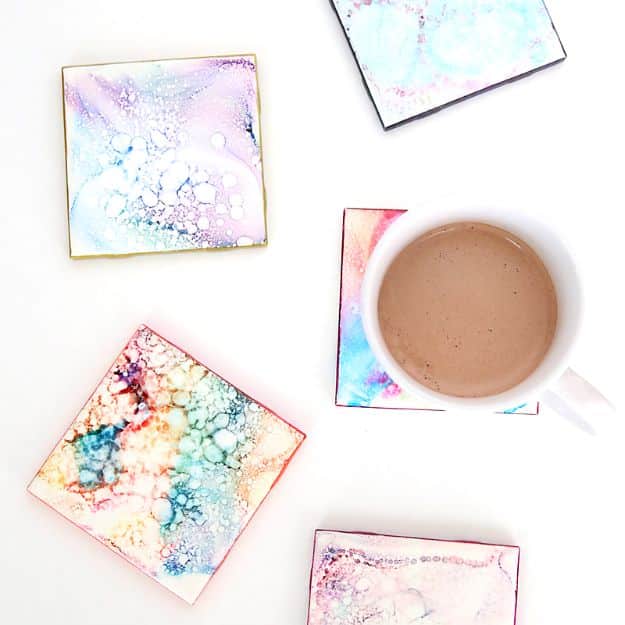 I recently retiled my bathroom and had loads of tiles left over. I saw this idea on Pinterest and decided t was the perfect afternoon fun for the kids. My kids love DIY and I know they are being instilled with something that will last for future generations. The kids can scribble on a tile, add alcohol to blend the ink, and then burn off the alcohol to reveal a gorgeous design. If you keep a little more alcohol in a spritz bottle, you can turn those designs into something that looks like a pretty colored granite with one more step. Afterward, we applied a clear glaze and felt discs to the underside so they would not scratch the table. We now have our teacher's gifts all lined up, we can't wait till Christmas. For DIY Christmas gifts that are sure to be loved, try making these quick faux granite coasters.
Easy DIY Nail Polish Paintings
Learn how to make quick works of art, no artistic skills required. All you need is nail polish, water and a blank canvas. Check out the video to learn how to make some for yourself. DIY wall art ideas always make a thoughtful gift, because people remember who made it for them when they see it on the wall in their room.
3. DIY Gilded Marble Hexagon Serving Boards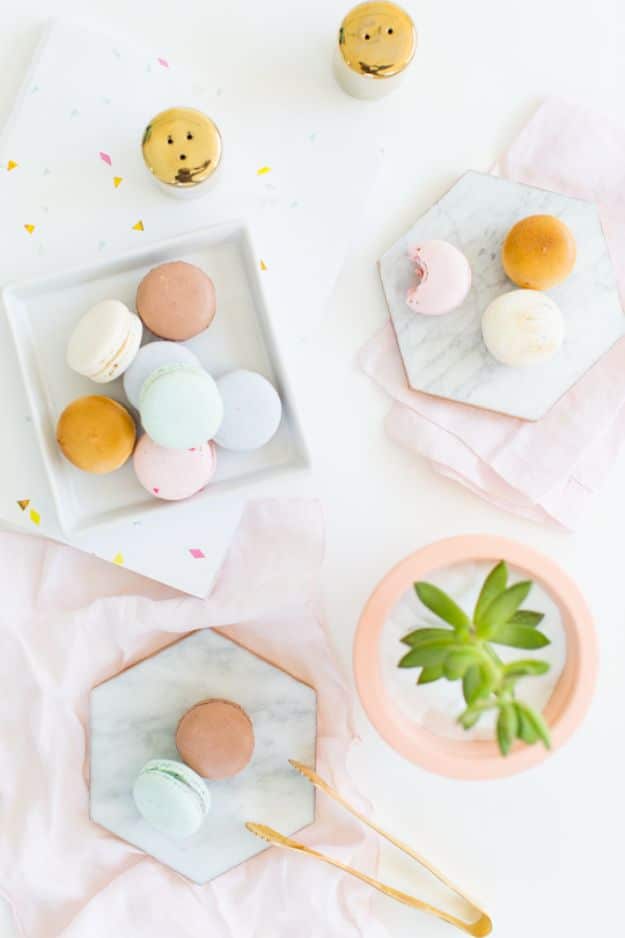 I went to France last Summer and saw so many beautiful marble counter tops in all the quaint restaurants and patisseries it was so romantic and functional at the same time. As you may know, marble is a great thing to use in your kitchen because it's nearly indestructible and it harks back to museums full of historic statues and sculptures by the masters of yesteryear. When I found these marble hexagons, I knew they had to go onto my Dining table this Thanksgiving. I cook a lot on Le Cruset Ovenware and don't like to transfer to a serving bowl. So I realized they would be perfect for heat absorption. I painted around the sides with Martha Stewart gold craft paint and the results were stunning. My own little slice of France, right here in Texas to make my family happy. Whether you are looking for a homemade wedding gift idea or an cool DIY office gift for the boss, these DIY serving boards are simple but stylish.
4. DIY Gold Mouse Pad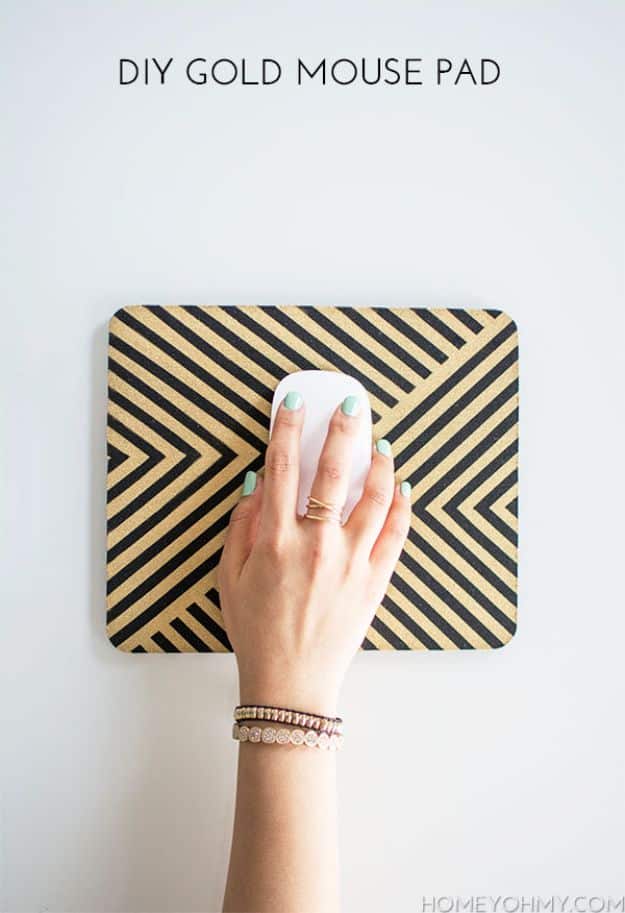 My Sister In Law got a new job as a data entry clerk and was having a small victory celebration. So what do you do at the last minute for a gift with a limited budget? It is so simple to get a hold of a black mouse pad and make a geometric design with some painters tape and then give it a couple of coats of Rustoleum and peel off your strips. The end results were so stunning, it was the best gift of the party, and when I told our friends it was a DIY craft, they all applauded and hailed me a genius. If you need a fun DIY gift idea for teens, we love this awesome do it yourself mousepad. Cheap DIY gifts don't have to look inexpensive, and this cool craft idea proves it.
Easy DIY Fabric Covered Pots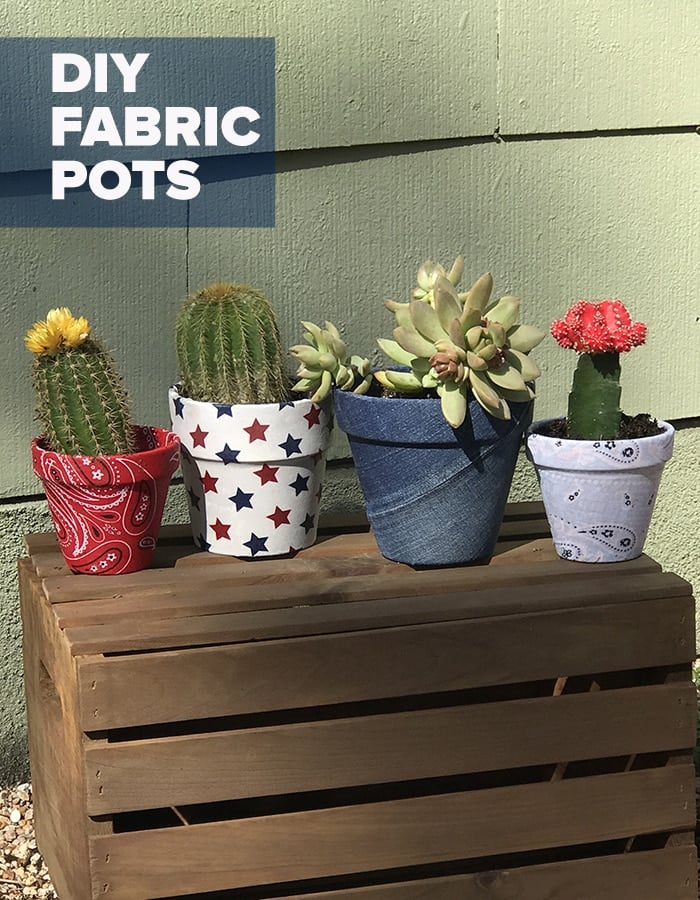 Learn how to make these fun and easy decoupage pots using only scrap fabric. Check out our latest video tutorial on Youtube to learn how. Perfect cheap idea to make and sell, but these cute and crafty pots also make super homemade gifts.
5. Scalloped Sunglasses Case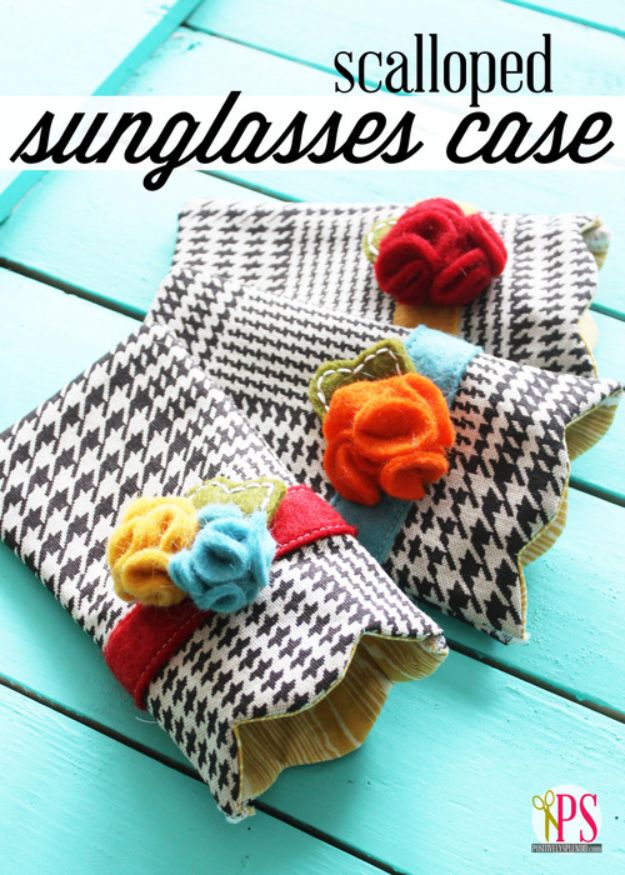 If you are hobby sewing or a qualified seamstress, these DIY glasses cases are perfect for a spur of the moment gift. It works wonderfully with old fabric scraps which are in abundance in my house, so its truly a making the most of what you have DIY project. I made a bunch for all my kids teachers, and I can't begin to describe the joy in my heart when I saw their faces lit up with gratitude. For a cheap DIY gift idea that you can sew in no time at all, try making these super stylish sunglasses cases to give as Christmas gift ideas for family and friends.
6. DIY Ombre Kitchen Utensils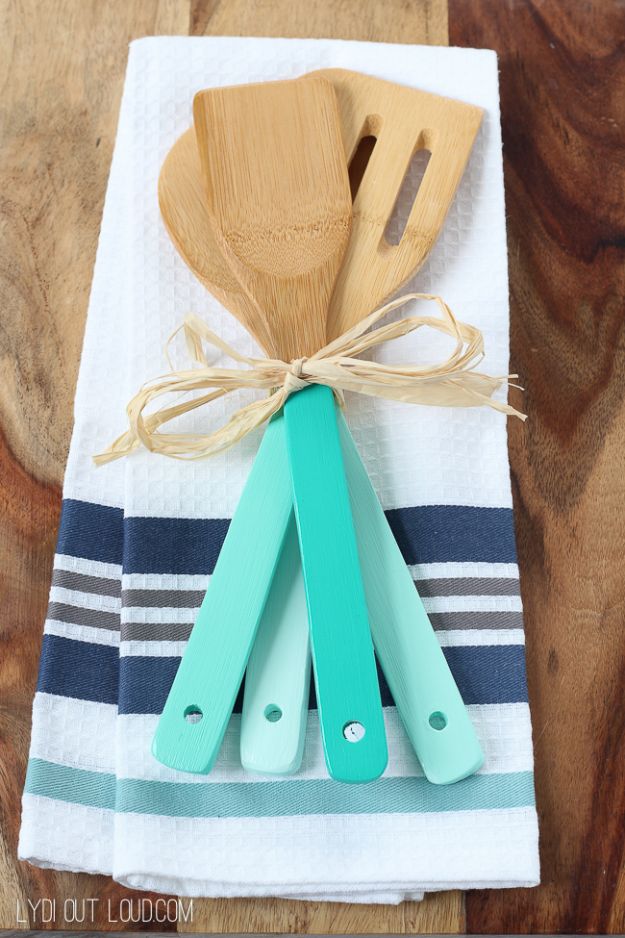 I really needed a quick gift for one extra guest this Christmas and I live in the country and had no time to drive to town and shop. So I had some bamboo utensils that had never been used and I decided to do a DIY craft paint job on the handles in an ombre style. I just used a Martha Stewart favorite 1950s kitchen color scheme and tied them together with a raffia bow. Instant success is what this DIY craft is, the unexpected guest felt very loved and welcome, which is the way I want everyone to feel. If you have people on your Christmas gift list who love to spend time cooking, these pretty DIY kitchen utensils should make them happy when they open their present. I love to keep these on hand in case I need them for last minute birthday gifts, too.
7. How to Make Teacup Candles

Candle making is a great way to add functional DIY home decor to your home. Homemade candles also make fantastic DIY gifts that match any room decor. These vintage teacups can be upcycled into these DIY crafts in under an hour. I melted some beeswax which is super healthy and added wicks and wax to these teacups. They are so adorable and also very safe with their saucers firmly in place underneath.
8. DIY Jewelry Sequin Bracelet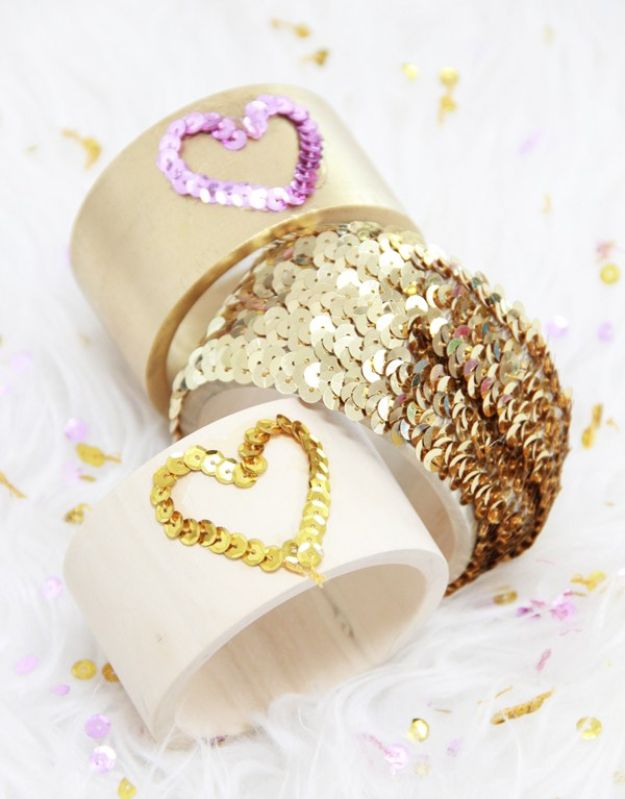 A teen dream becomes a reality with sequins, my Daughter loves sequins on just about anything and everything. I save spools of sequined trim I find in thrift stores, craft stores, fabric stores and even stuffed in places you would never think to look. We never know when the next slumber party is going to turn into a DIY crafts festival. We like to use E 6000 glue because it does not melt the sequins. There is a tutorial here to attach the sequins to bangle bracelets but you can attach a row of sequins to anything for instant glamour.
9. Stenciled Tile Magnets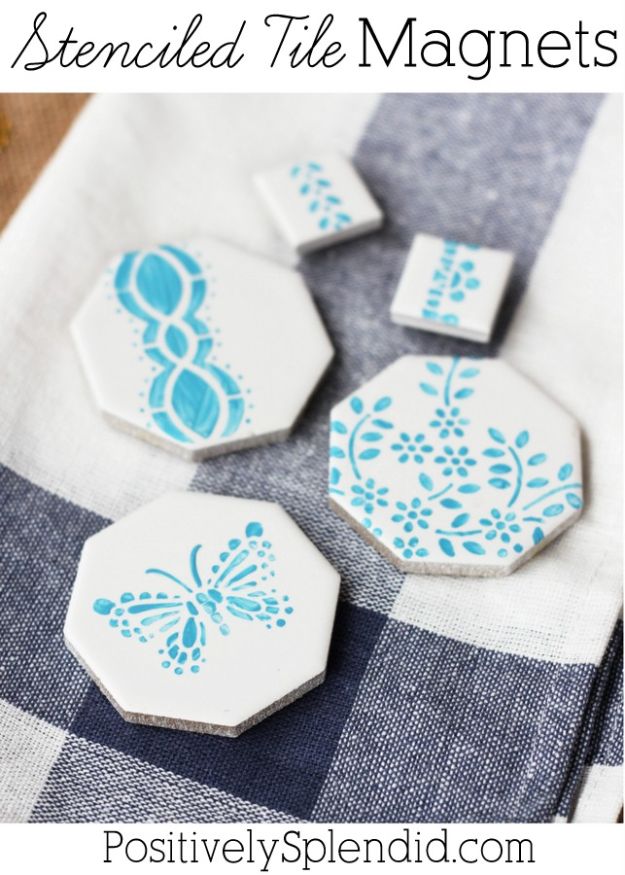 Refrigerator magnets are a perfect idea for an inexpensive DIY Christmas gift idea, you just need a few supplies from the craft store and a limitless imagination. Starting with inexpensive small ceramic tiles (can be purchased in home improvement stores) get Disc magnets, Multi-surface acrylic craft paint (I used Martha Stewart satin acrylic craft paint in Blue Calico), Martha Stewart Fair Isle Dots adhesive stencils, foam brushes, and heavy-duty adhesive (such as E-6000). Follow the step by step tutorial and this gift will not disappoint and is sure to please the recipient.
10. DIY Tablet Stand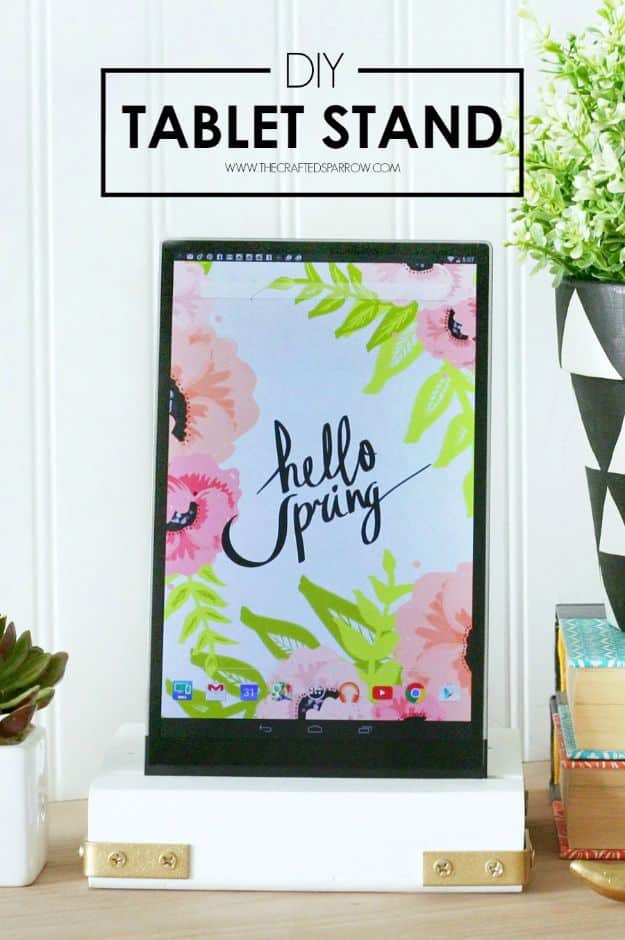 Everyone in my family needs a tablet stand, so I set about fixing that problem. I found this DIY wood crafting idea on Pinterest and had tons of wood left over from my new shed so I was ready to go. You can carve out a groove yourself or take the wood pieces to Home Depot to have them cut. I covered them with white craft paint from Martha Stewart, whose products are amazing and never disappoint. While I was waiting for the wood to be cut at Home Depot I found these cute brackets to install on the corners to give it a nautical look, and with a little gold spray paint, the brackets really popped. These little stands are going to look so good under our Christmas tree and Daddy's going to know his little craft elf has been working very hard.
11. DIY Laced Cement Votive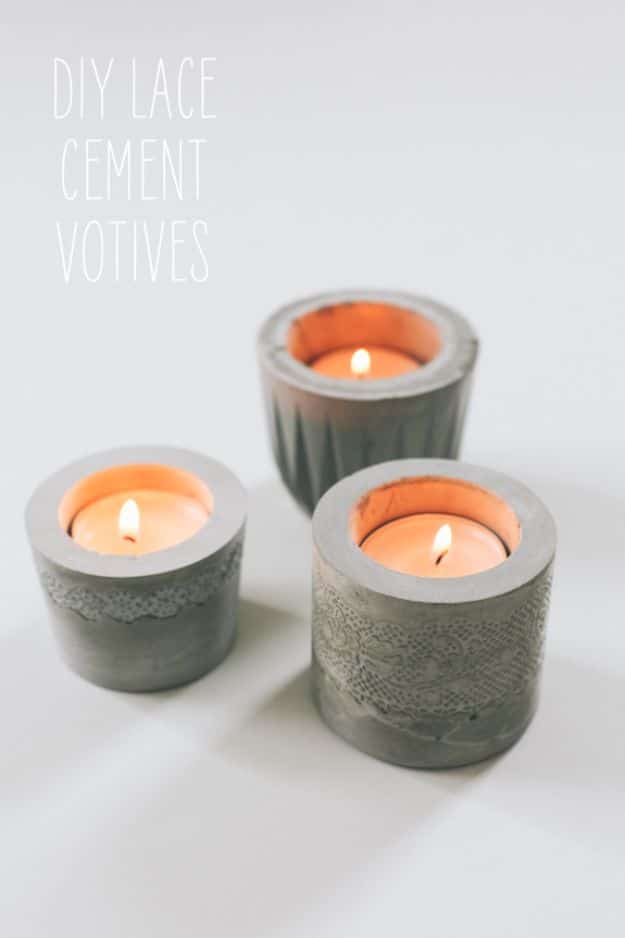 Sometimes the most simple craft ideas turn out to be my favorites, and these cement votives definitely fall into that category. Don't let the idea of cement crafts be a daunting one. The toughest part is going out to get that bag of cement from the hardware store, although I am sure Amazon will be happy to send one your way. Learn how to make these candle holders out of cement for a low cost gift giving idea any time of year.
12. No Sew DIY Trivet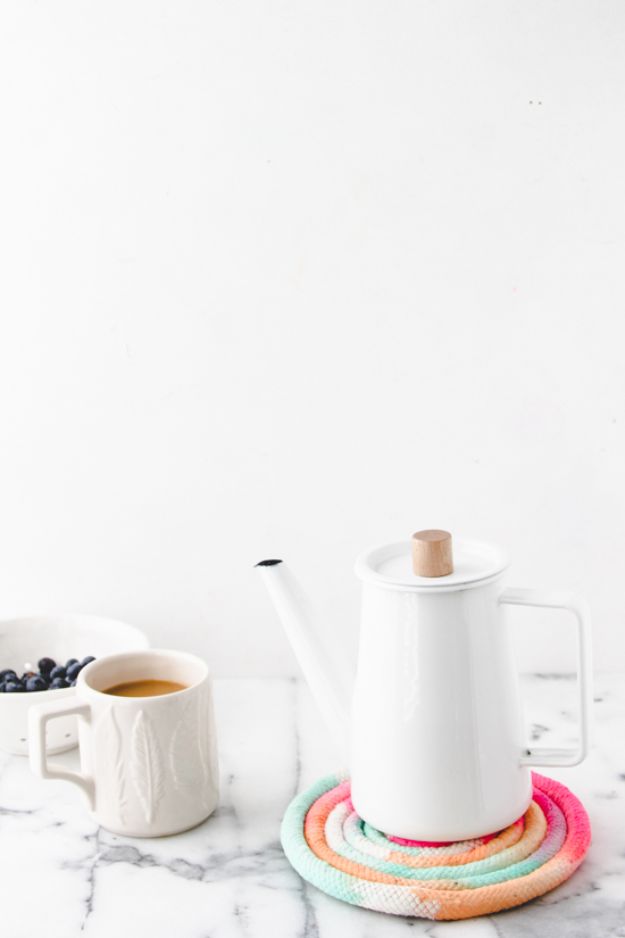 13. Painted Tin Can Planters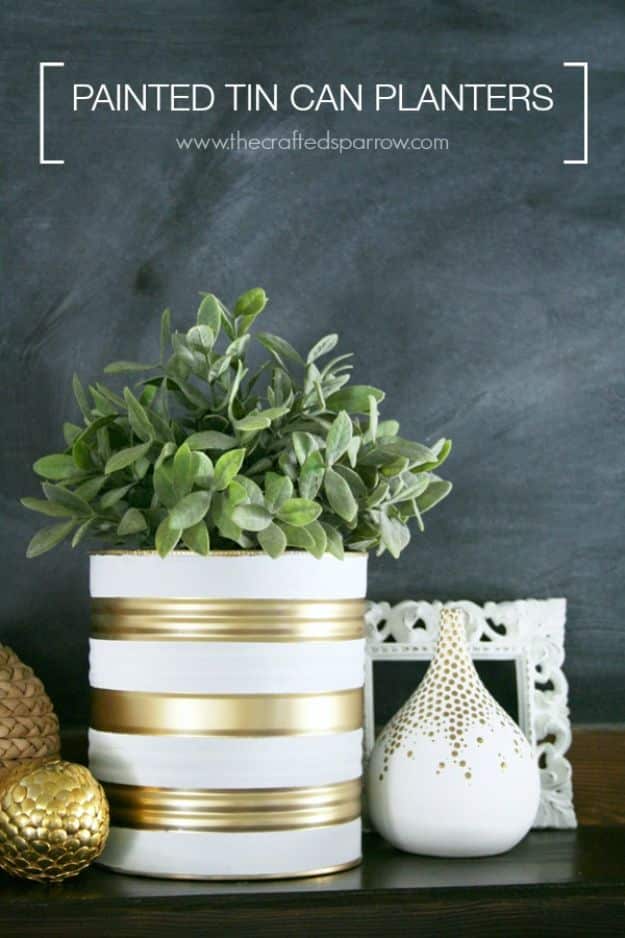 14. Crochet Cup Cozy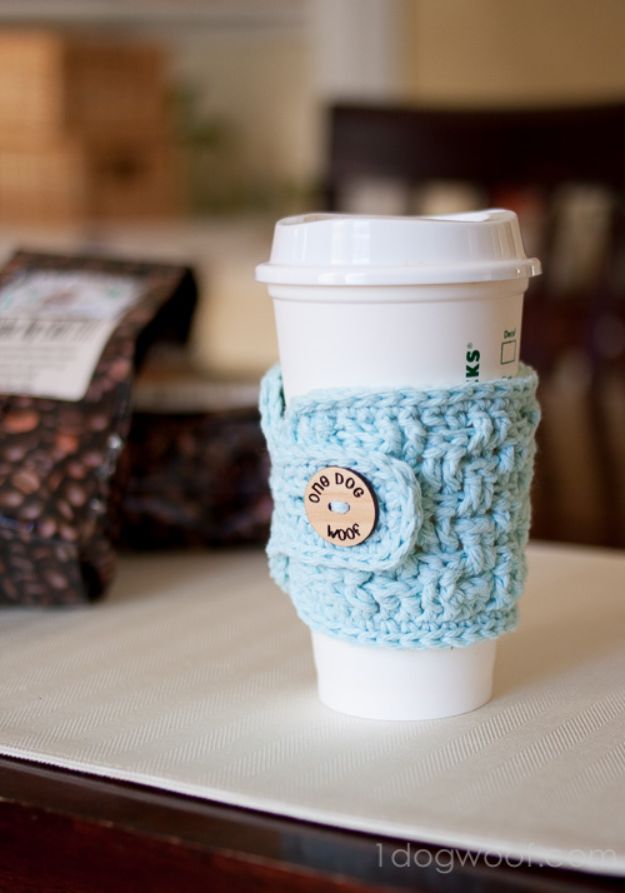 15. Glitter Storage Boxes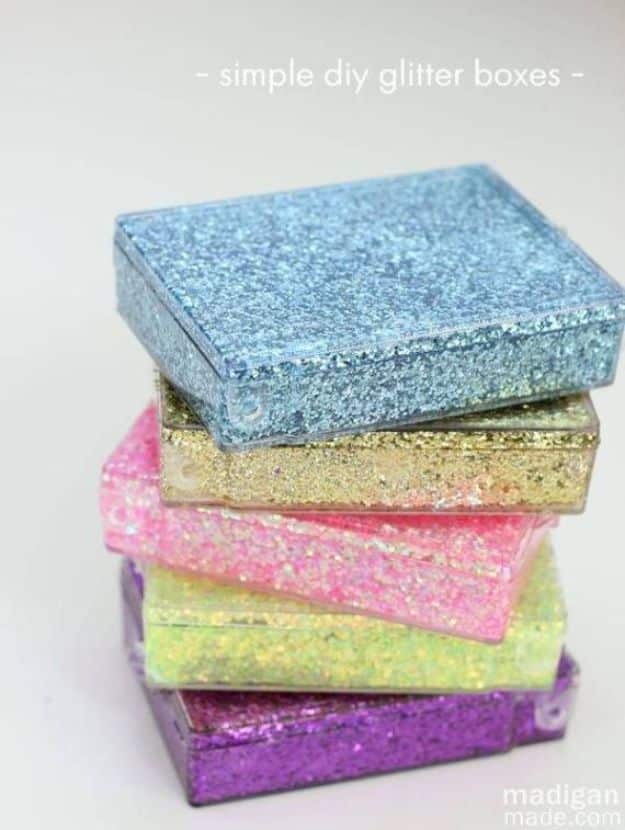 16. Embroidery Hoop Hair Bow Holder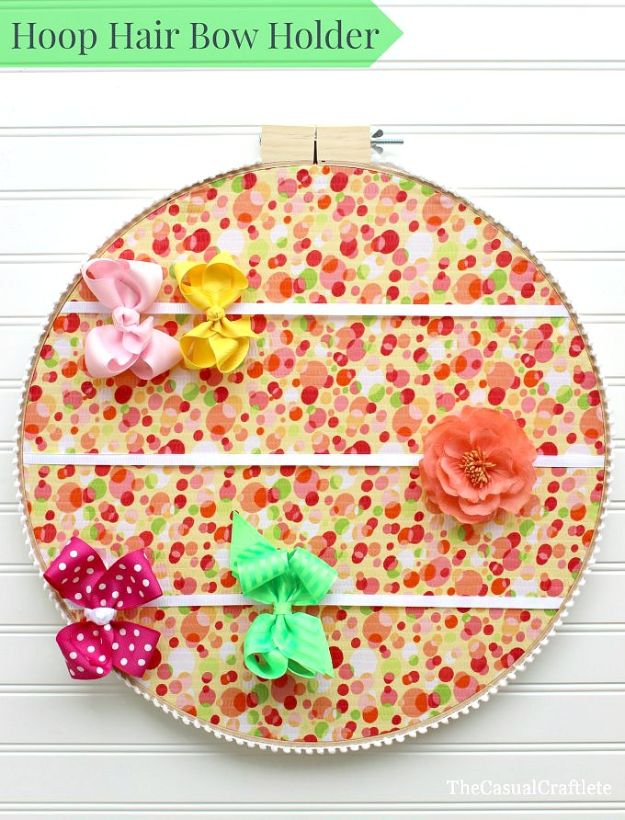 17. DIY Tea Towels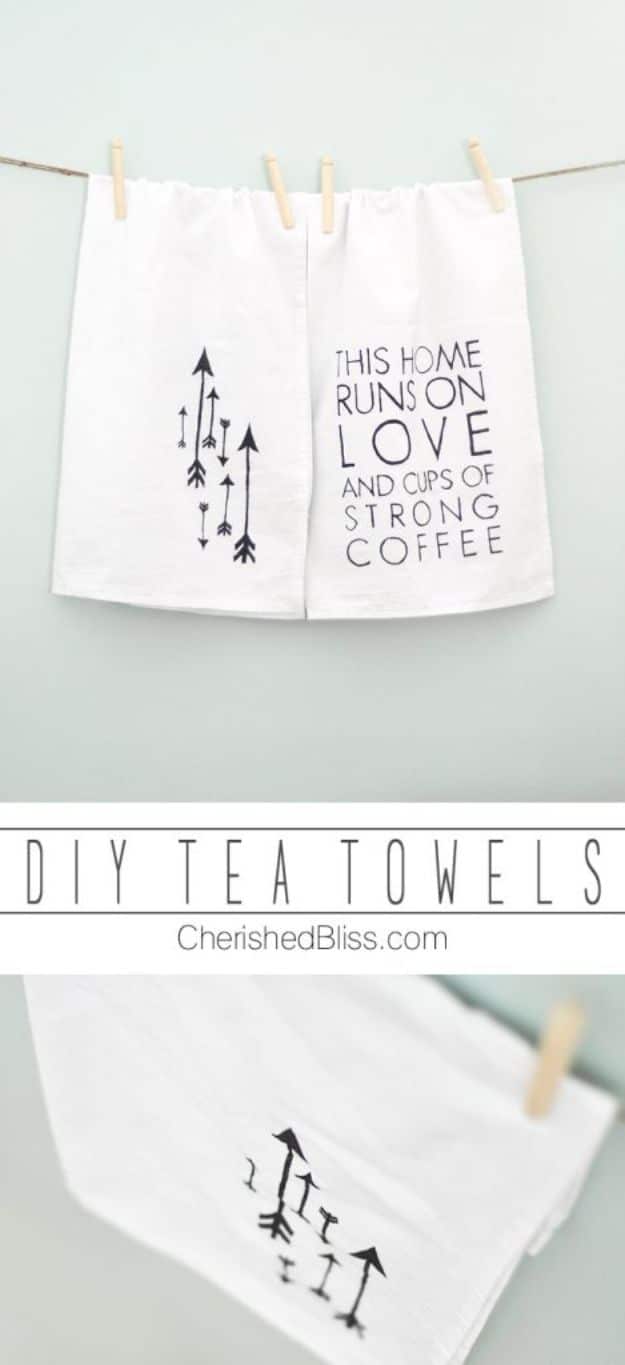 18. Framed Polka Dot Dry Erase Board

When it comes to inexpensive homemade gifts, I love projects that start with supplies from the thrift store and dollar store crafts for Christmas gifts. Learn how to make this oh so cute thrift store frame turned wall art and dry erase board for a thoughful handmade gift that doesn't cost a lot of money or take a lot of time to make.
19. DIY Multi Strand Scarf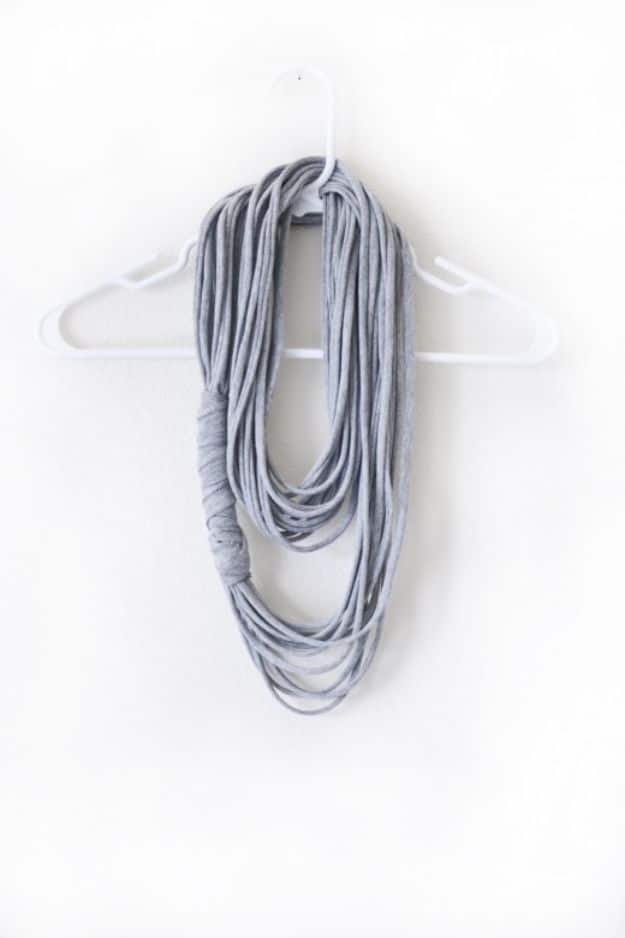 Need a cheap gift to give her for birthday, anniversary, thank you, Mother's Day, Christmas or pretty much any other special occasion? This multi strand scarf is a gift to make that looks expensive but actually is not at all. Choose your color and get busy making one if these DIY fashion ideas for Mom, sister, wife or girlfriend, friend. I had to make one of these scarves for myself first, and I always get compliments on it.
20. DIY Hand-Stamped Vintage Wooden Clothespins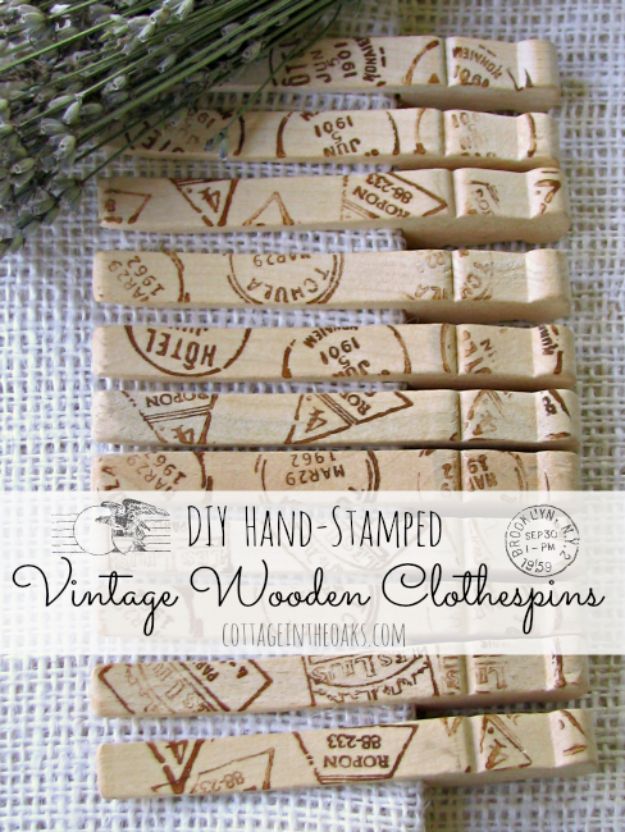 Thoughtful, cheap and creative is the way to go when you need a holiday gift idea that impresses with the time you put into, not the amount of money you spent on it. Learn how to make this inexpensive craft idea for Christmas presents to give to Mom and Dad, sister or brother, friends, family, neighbors, coworkers or employees. You will have fun making these, too. Love this idea for teens to make and sell, at least my daughter does! She is busy making lots.
21. DIY Copper Hanging Plants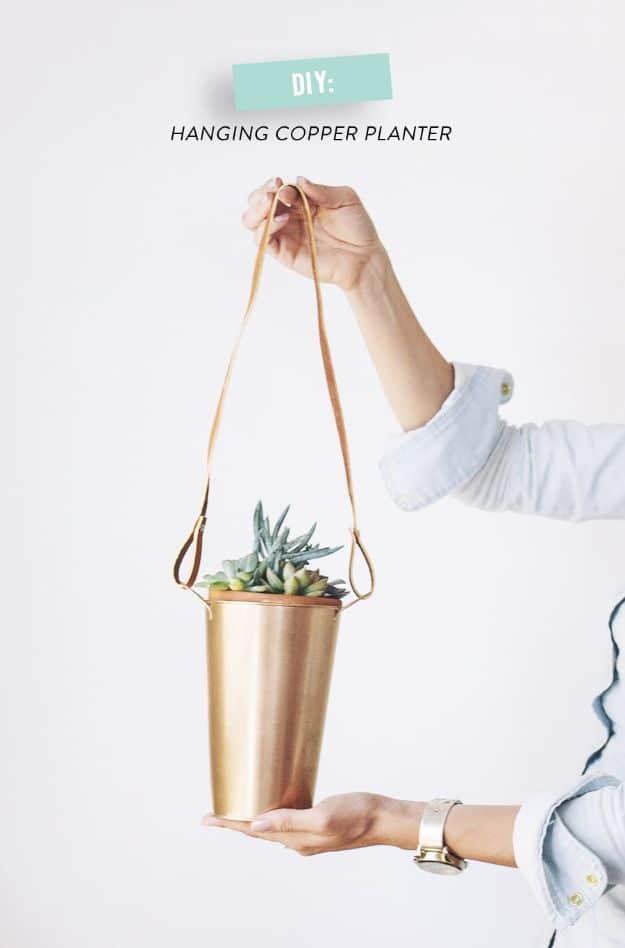 22. DIY Earring Holder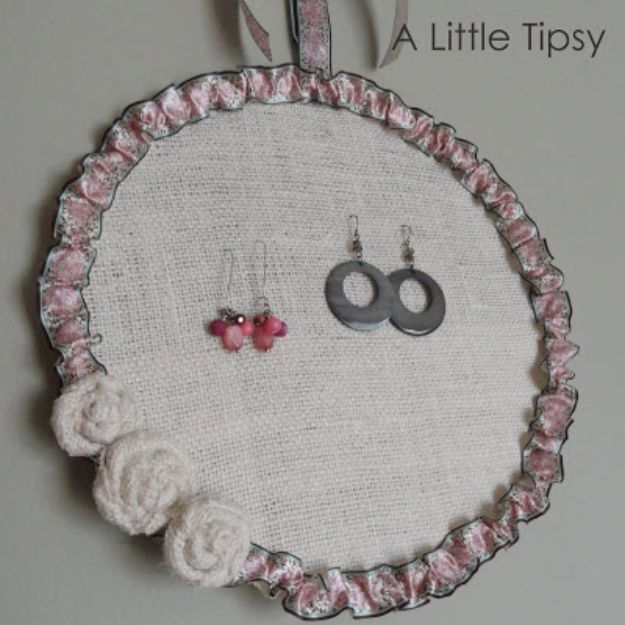 23. Paint Dipped Milk Bottles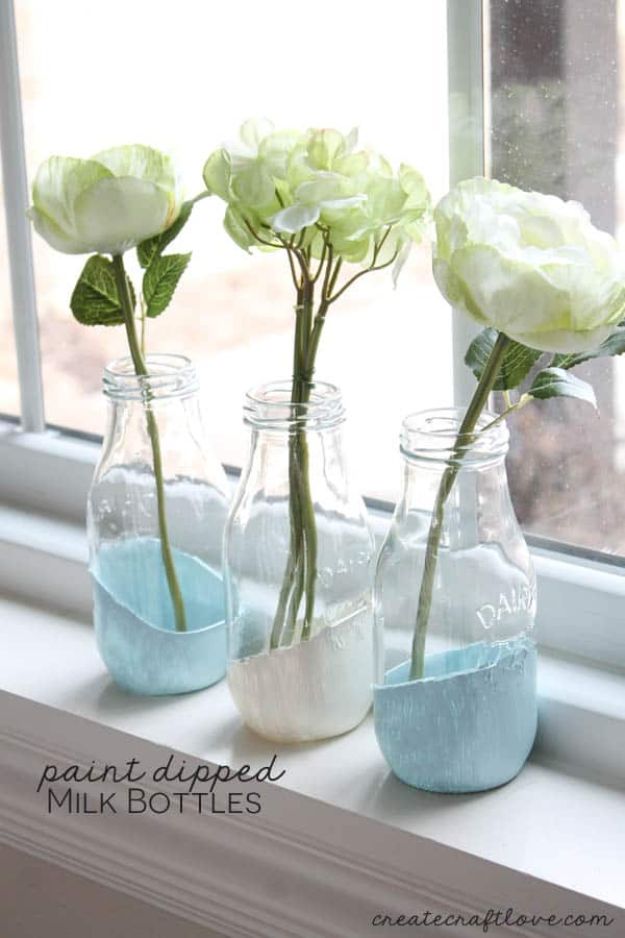 24. DIY Macramé Hanging Planter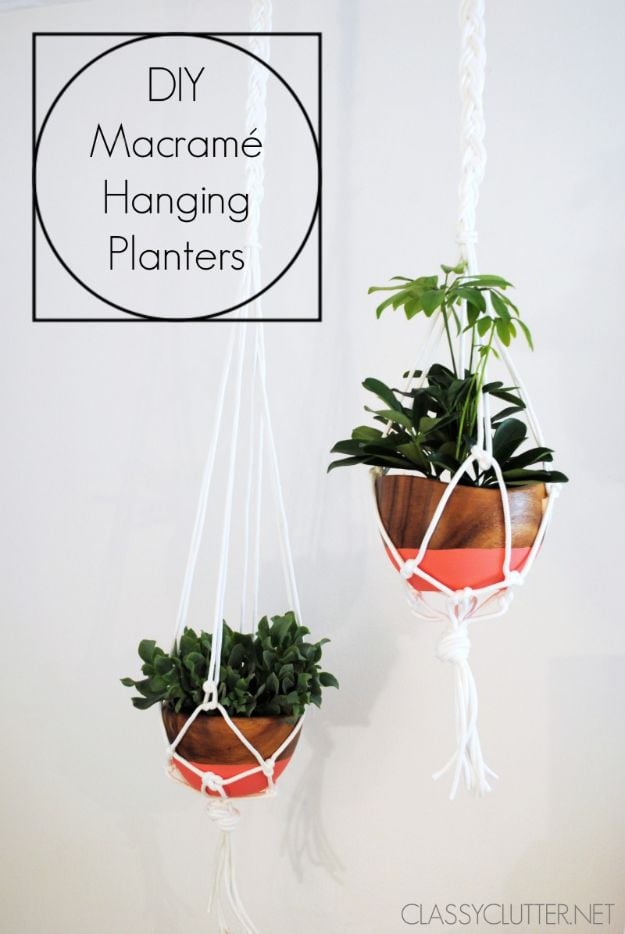 25. DIY Handwarmers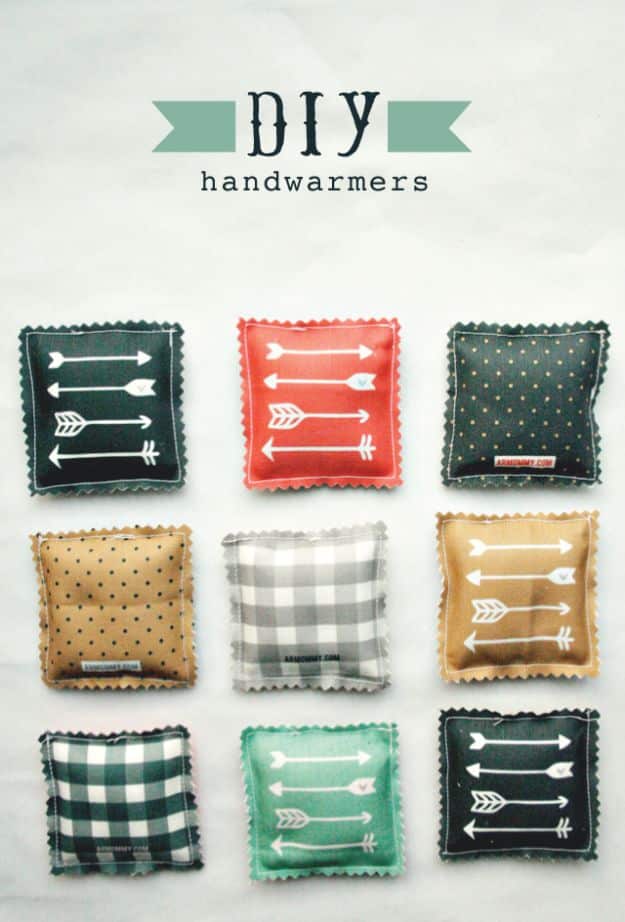 26. DIY Photo Display Stand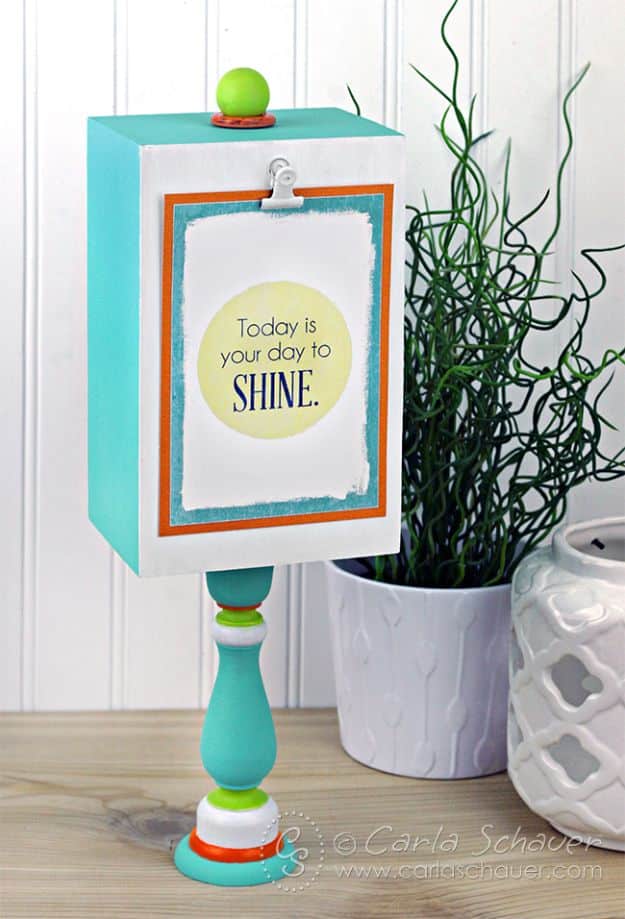 27. DIY Travel Infinity Scarf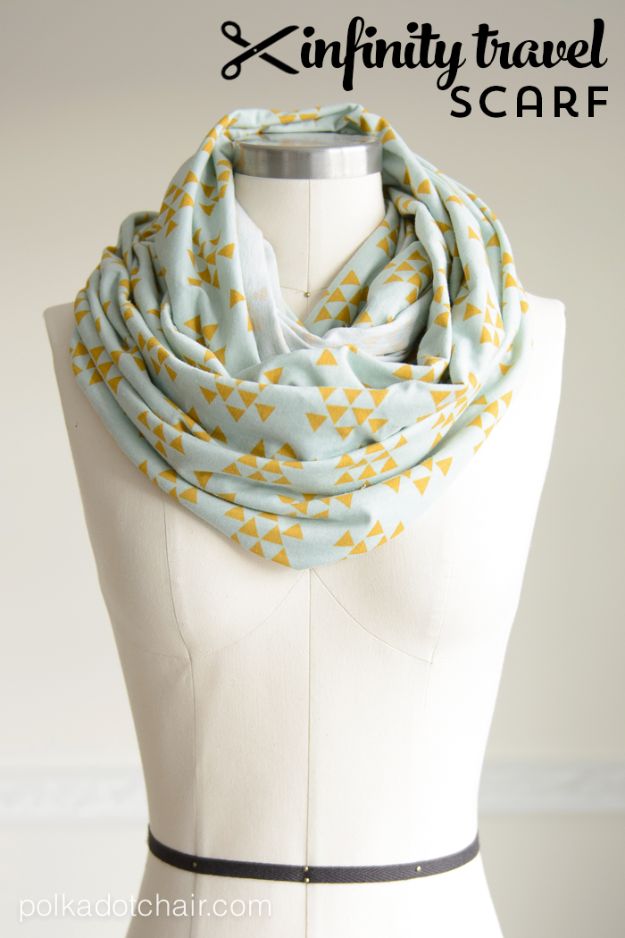 28. Marbled Polymer Clay Statement Ring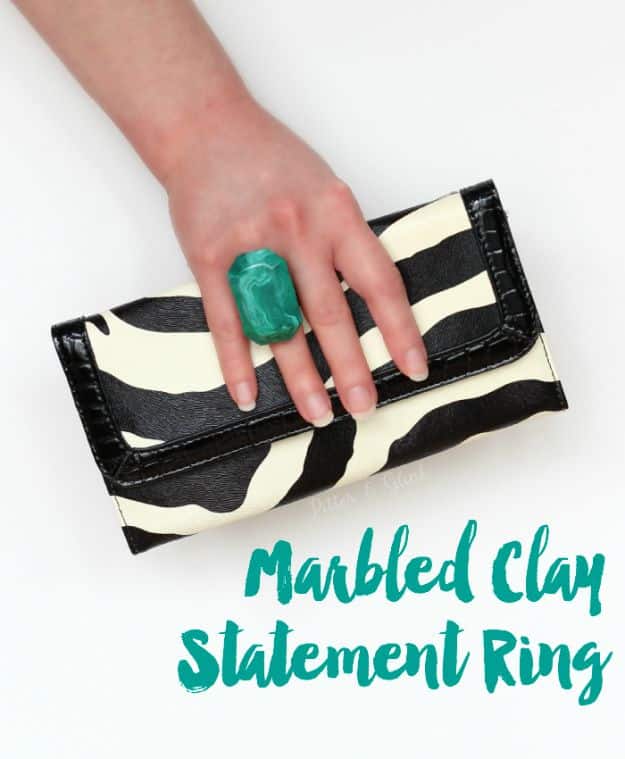 29. DIY Japanese Printed Bowls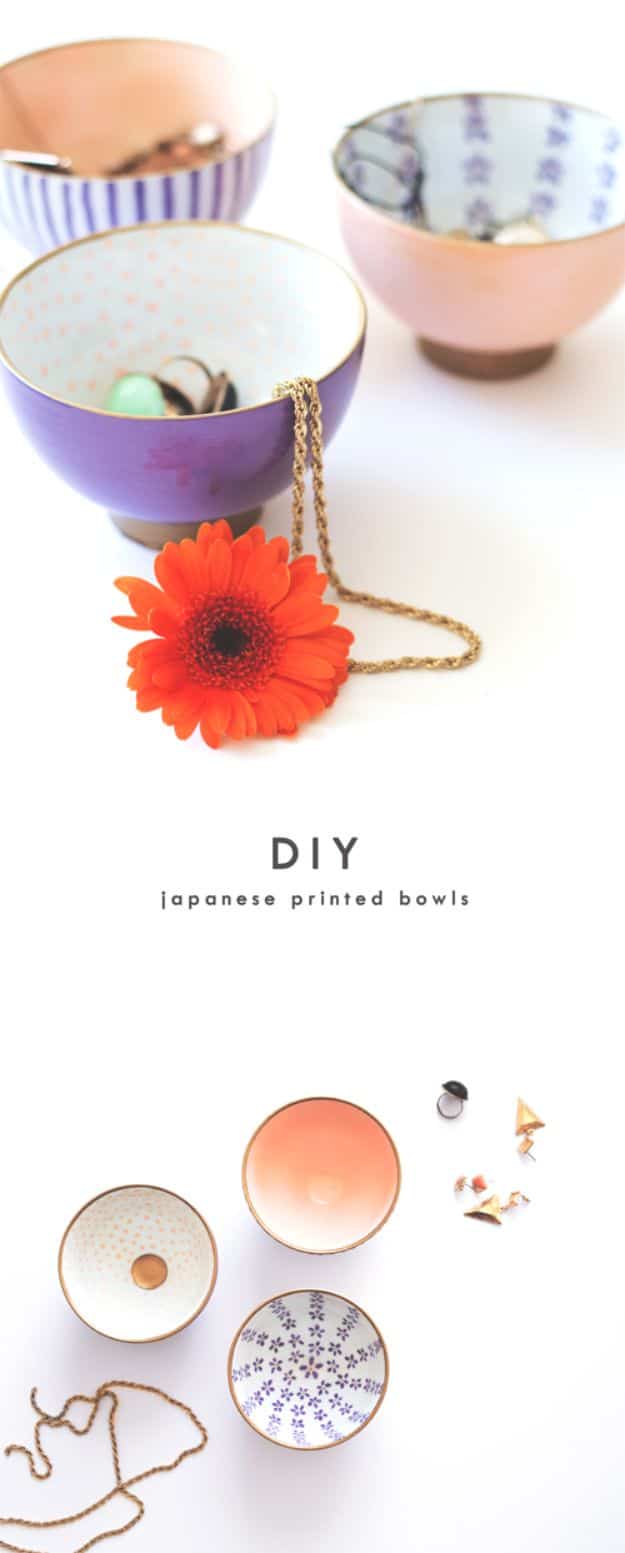 30. DIY Watercolor Mug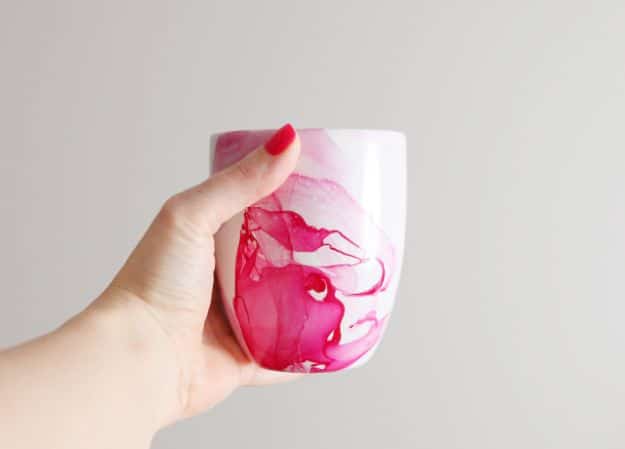 31. DIY Gold Dipped Glassware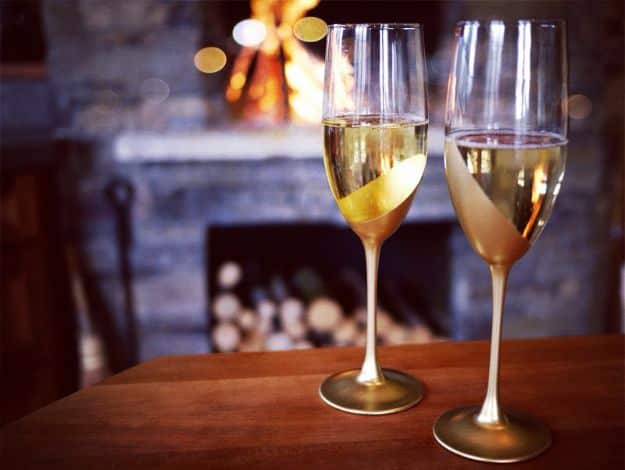 32. Dog Shaped Storage Caddy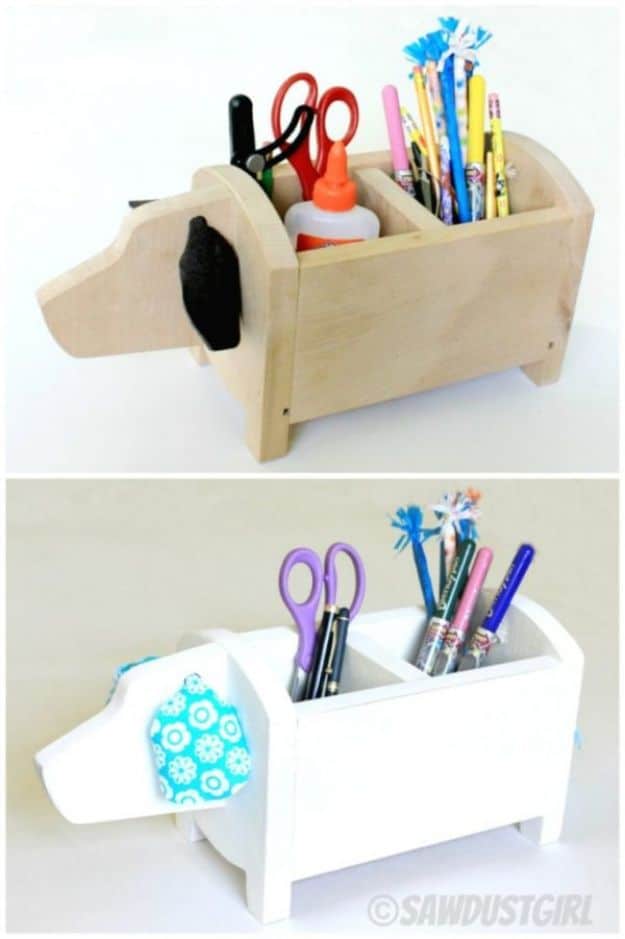 33. DIY Jewelry Storage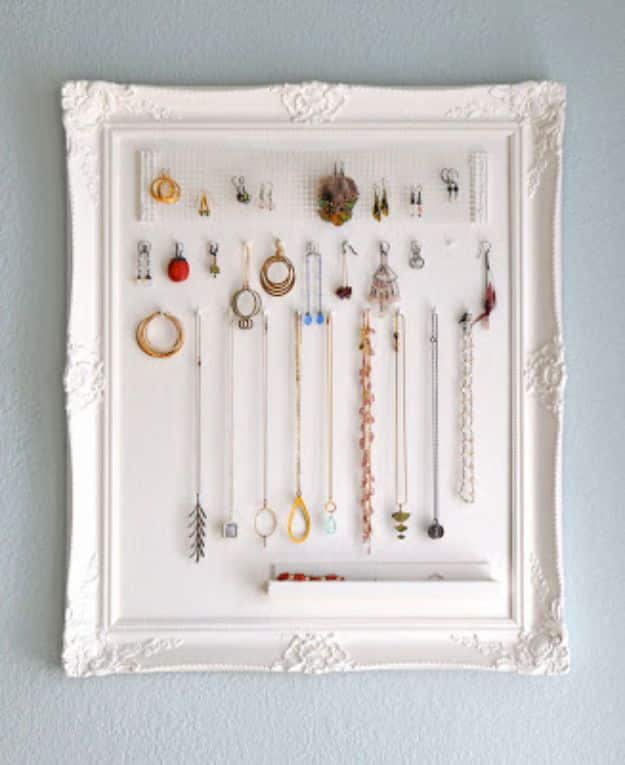 34. DIY No Sew Sequin Camera Strap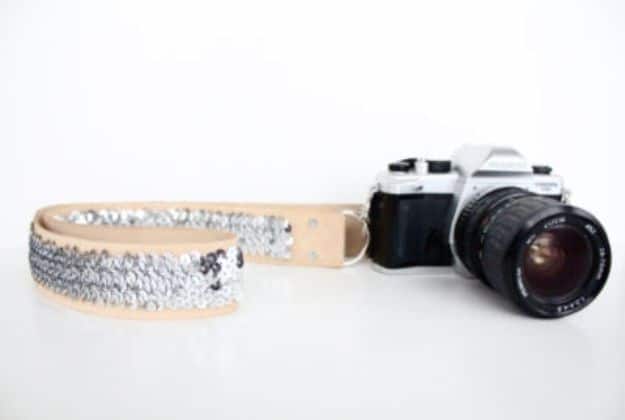 35. Wood Photo Clipboard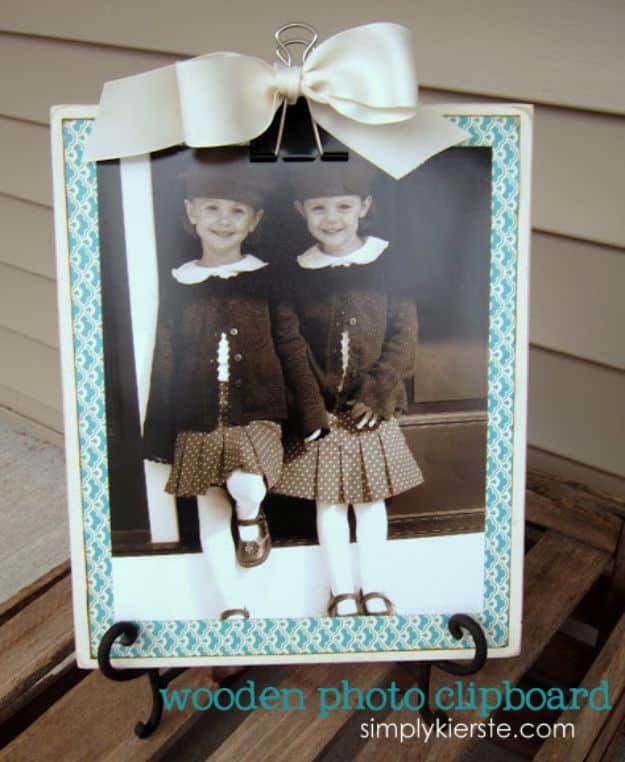 36. DIY Jewelry Dish Organizer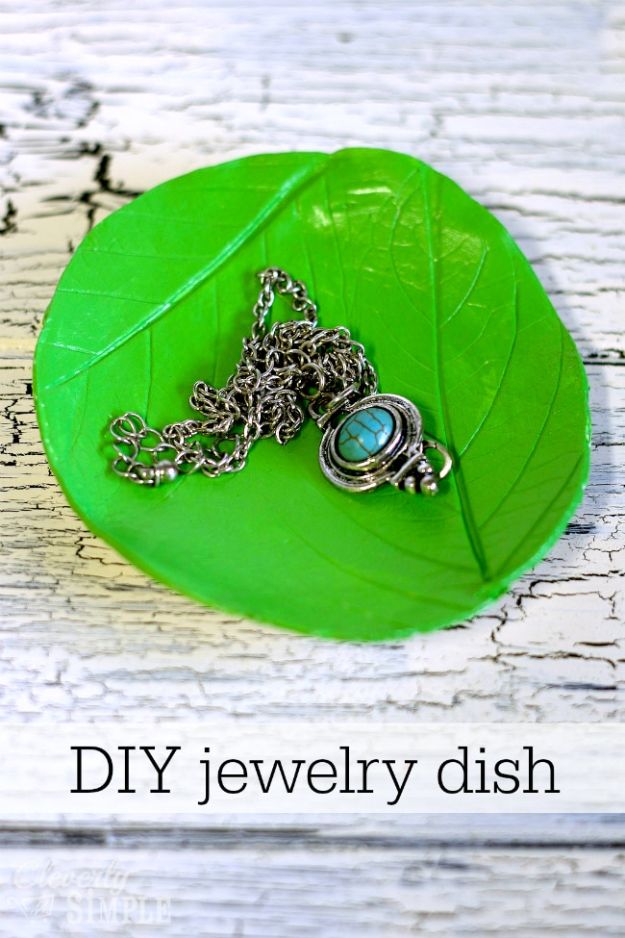 37. Jar Gift Idea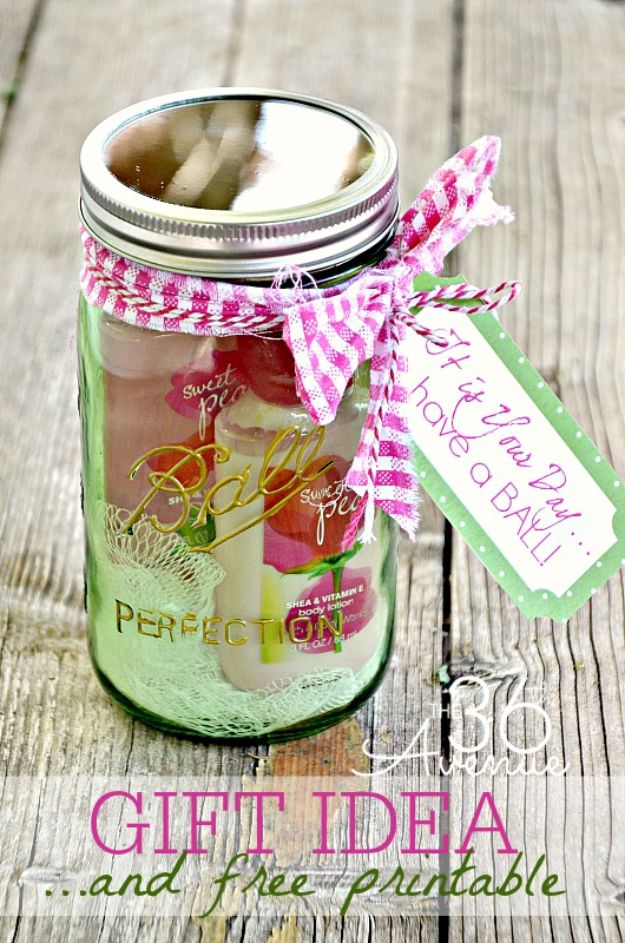 38. Makeup Brush Roll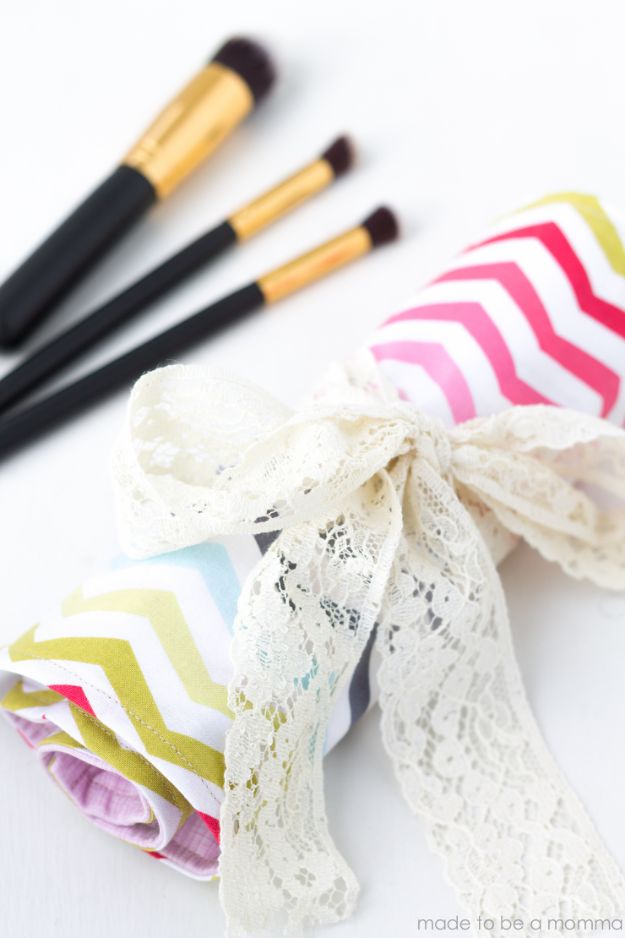 39. DIY Mini Notebooks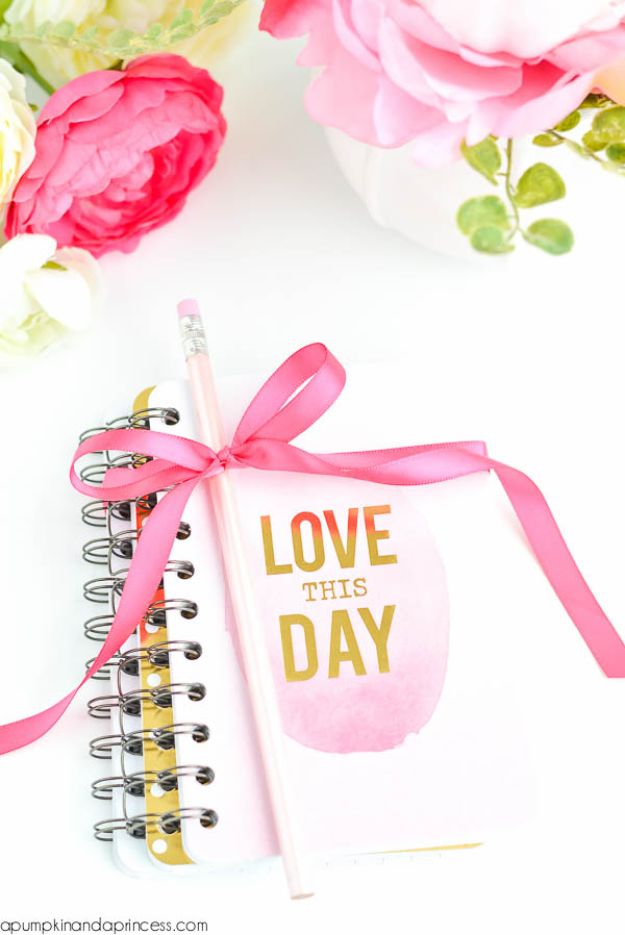 40. Silhouettes In Under 30 Minutes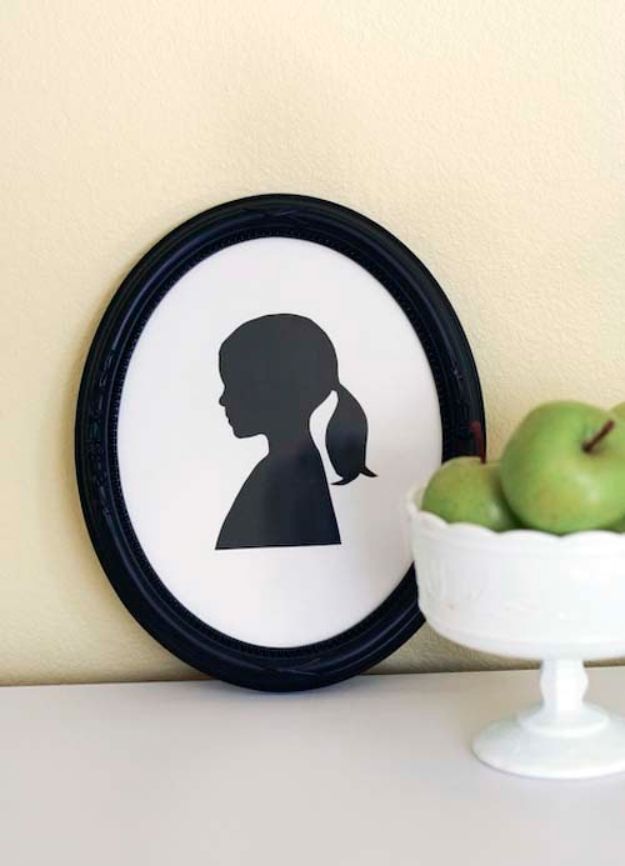 41. DIY Jewelry Tray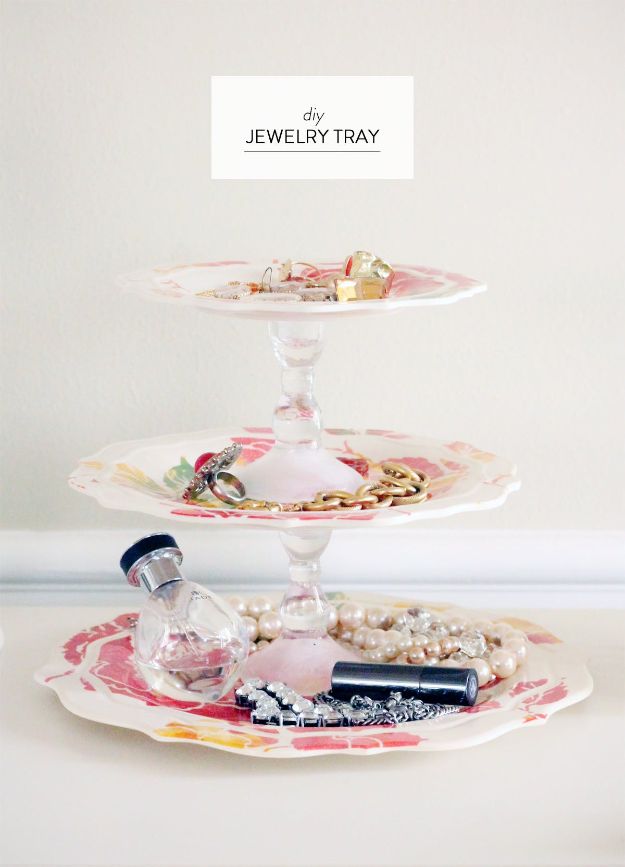 42. Colorful Chalkboard Calendar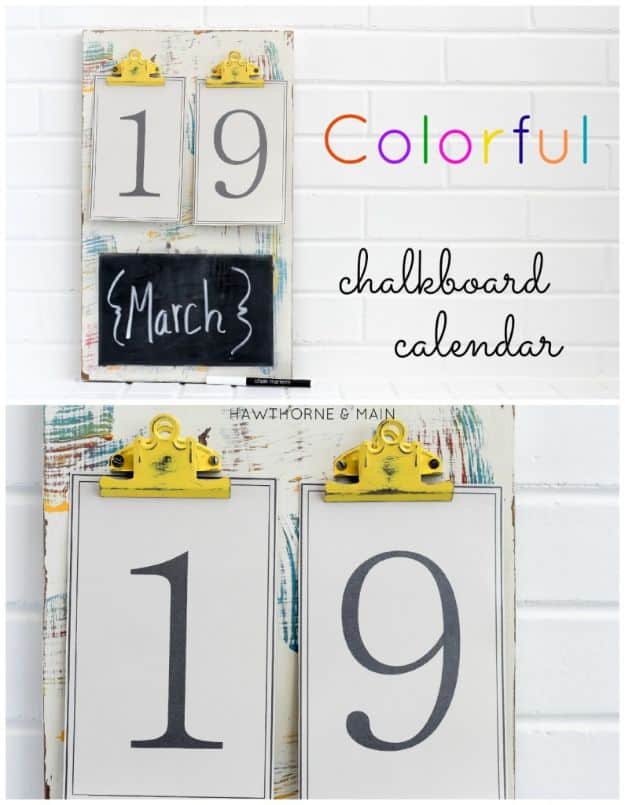 43. Photo Monogram Letter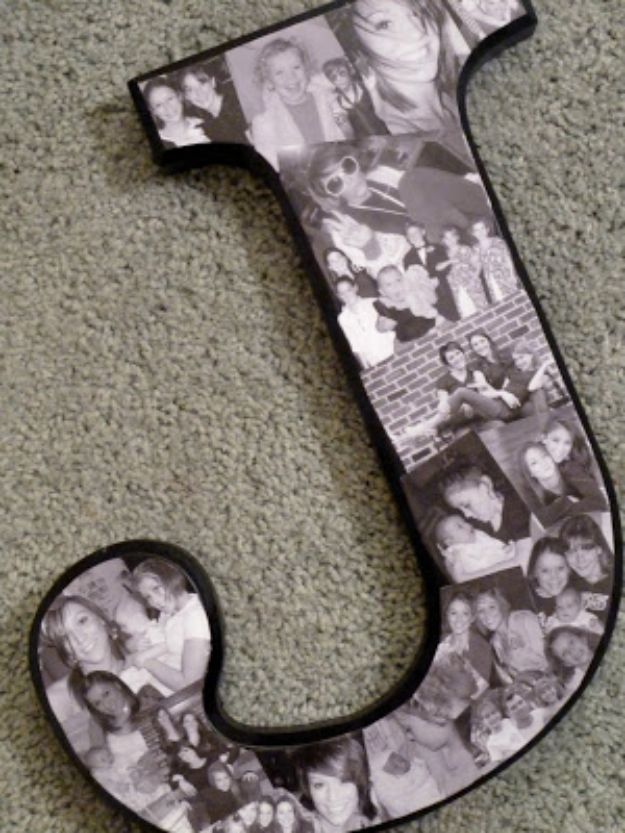 44. Hello There Stenciled Flower Pots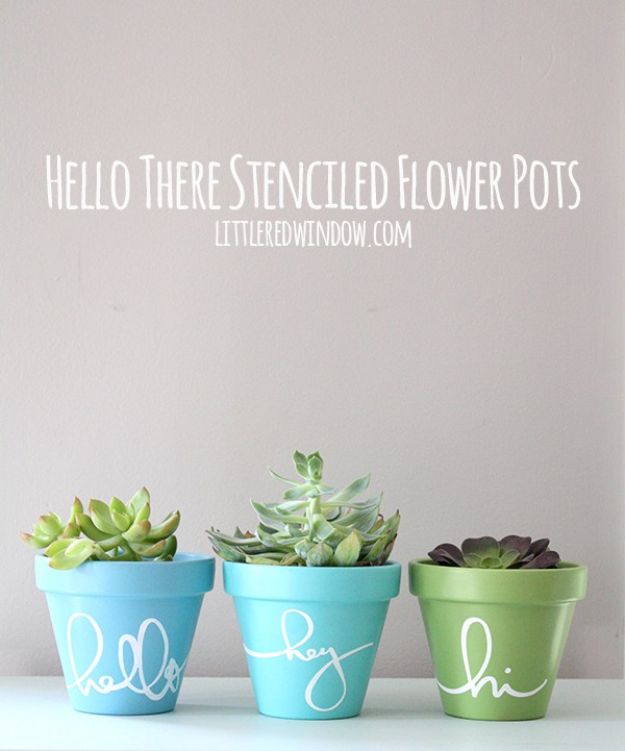 45. DIY Monogram Clay Keychains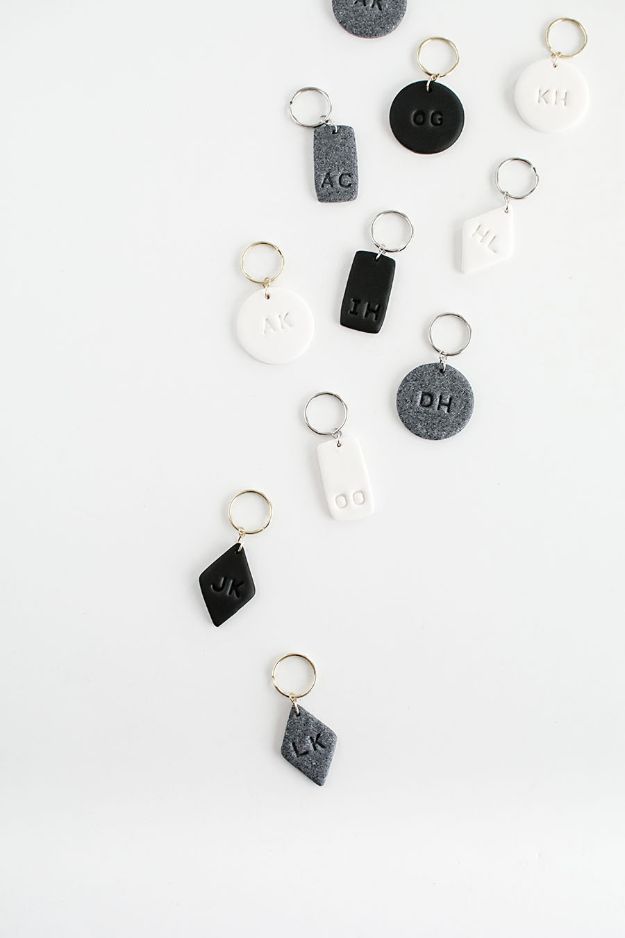 46. Striped Wood Block Display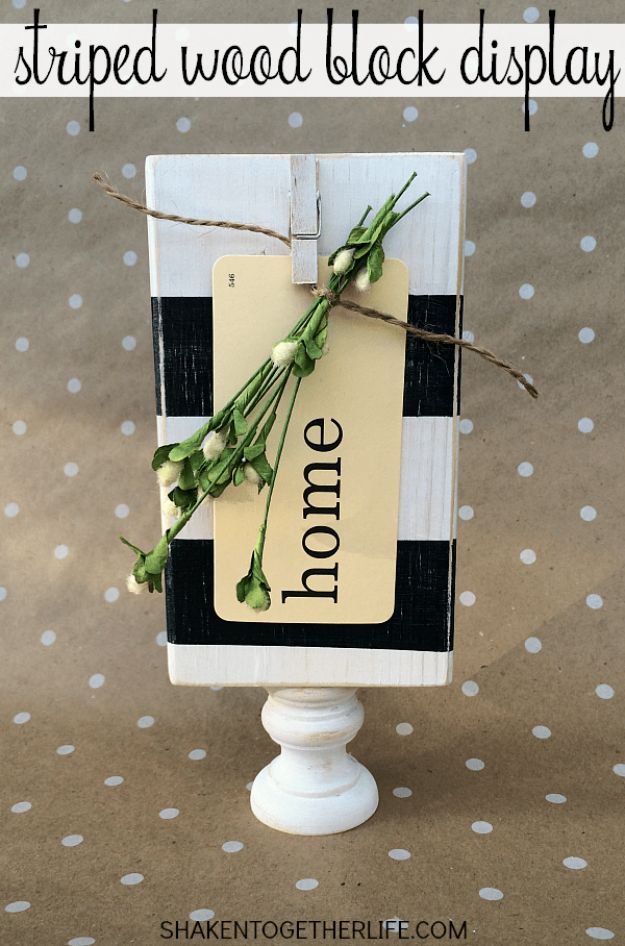 47. Yarn Wrapped Candles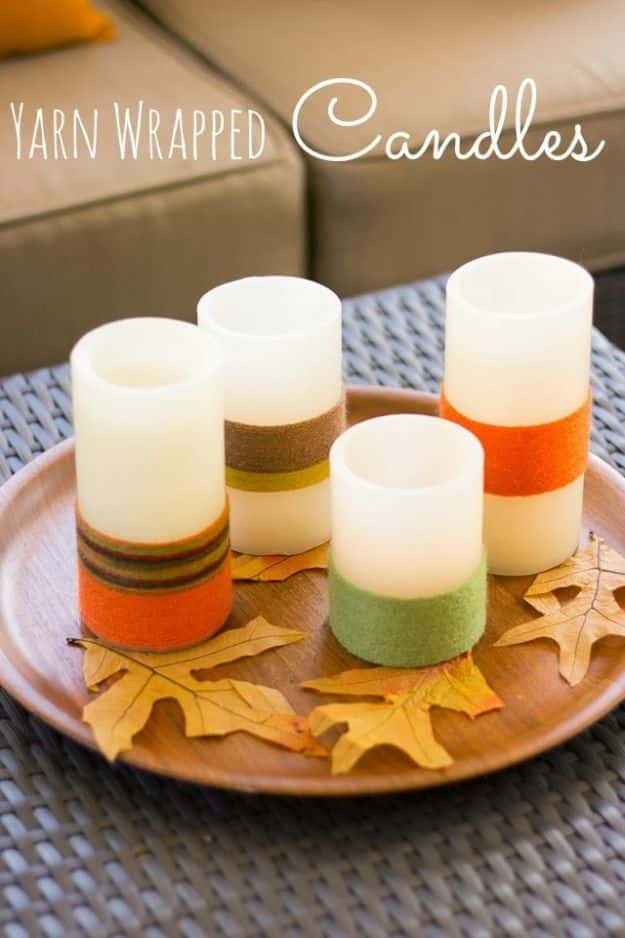 48. Capri Sun Clippies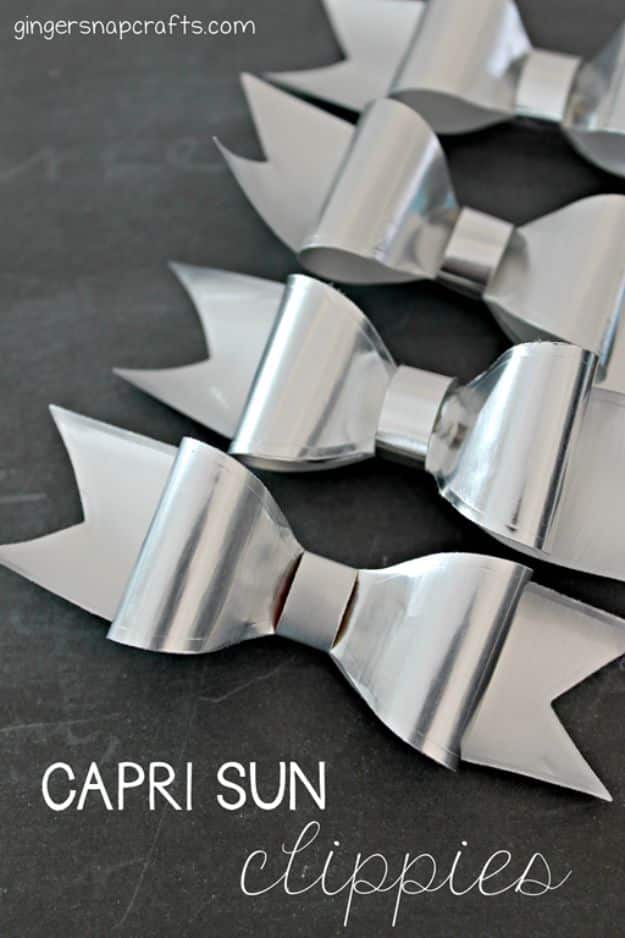 49. Leather Clutch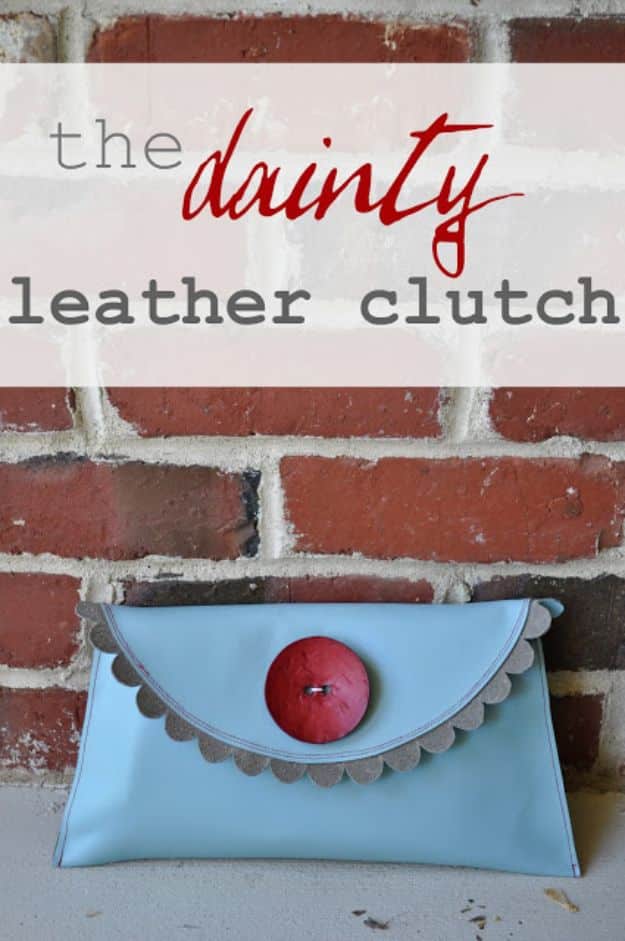 50. Fabric Covered Notebooks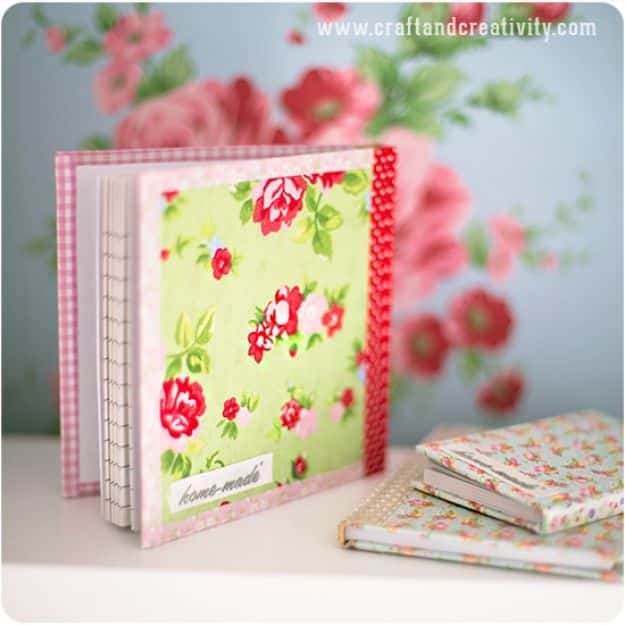 51. Pom Pom Jewelry Organizers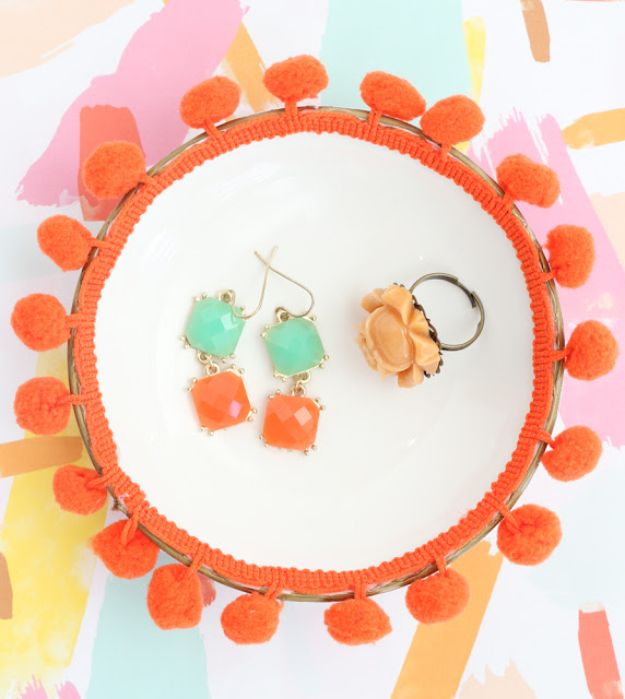 52. Mini Shelves For Under $5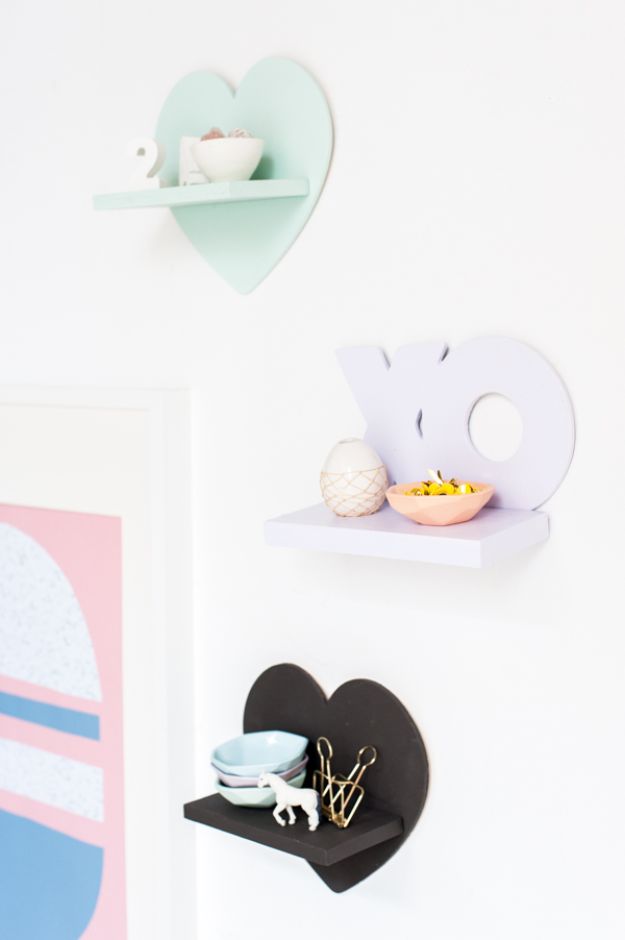 53. Distressed Signs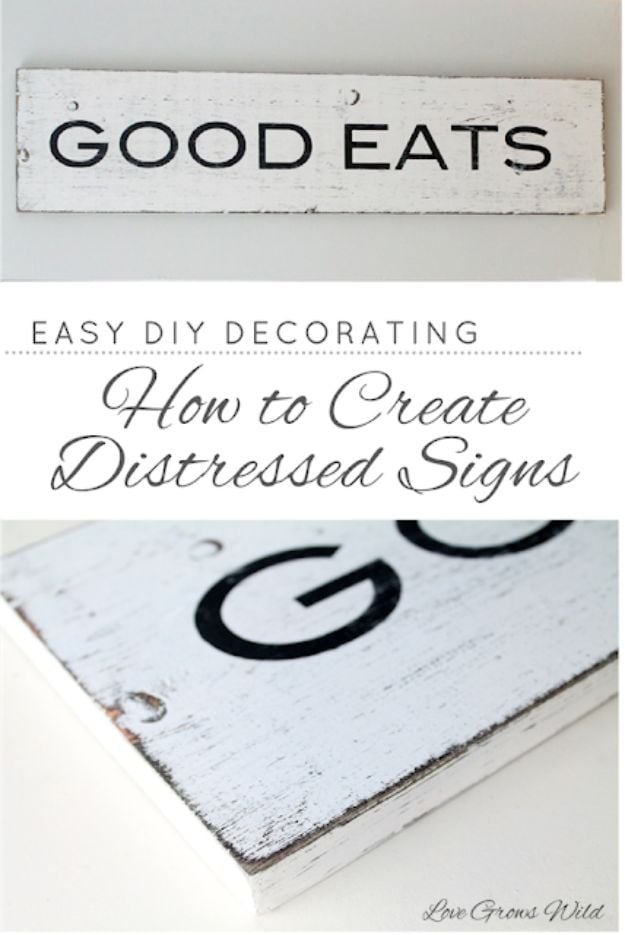 54. Fabric Flower Belt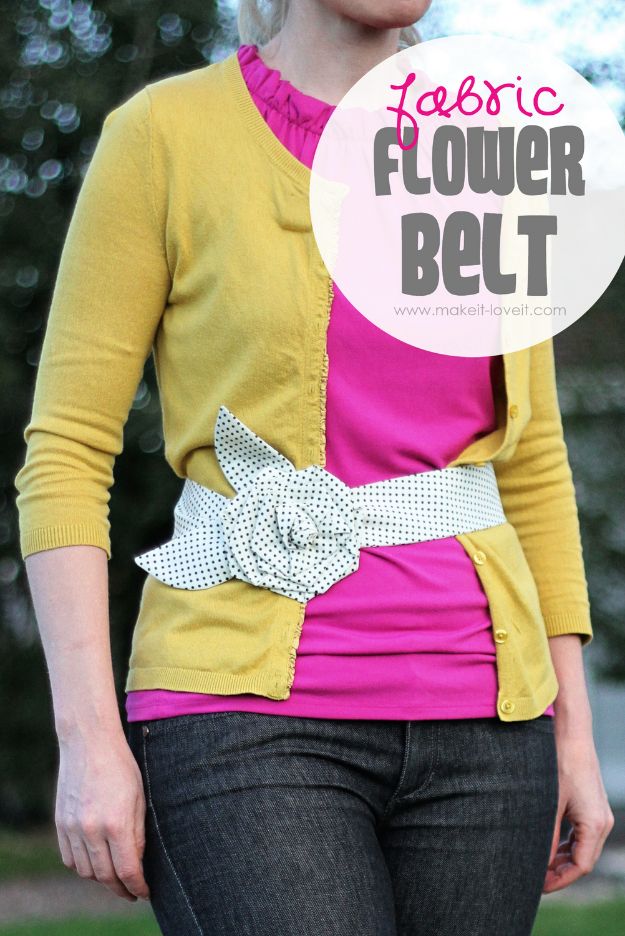 55. Fabric Scrap Keychains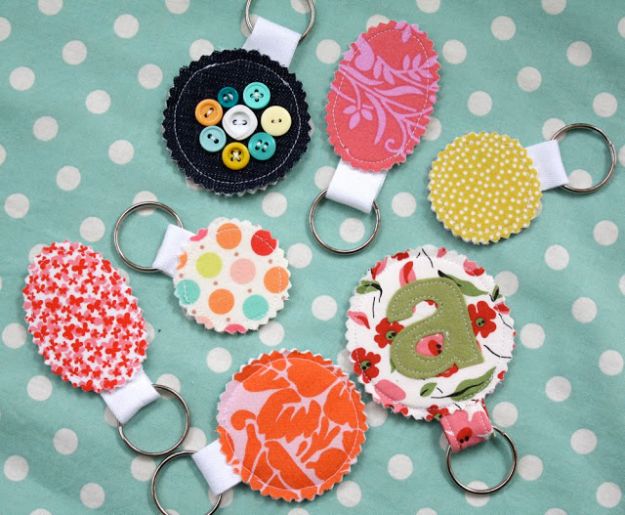 56. Pottery Barn Inspired Tray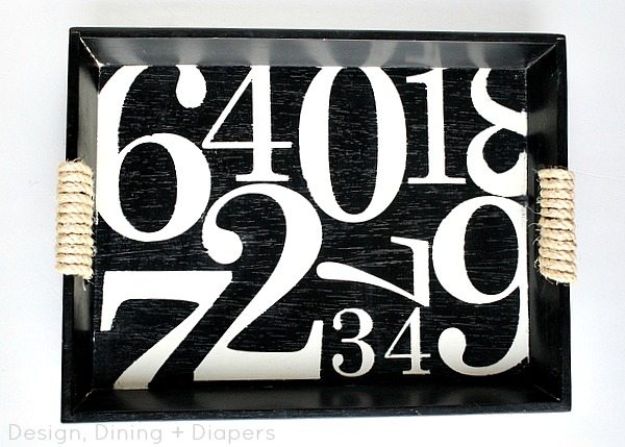 57. Gold Dipped Pencils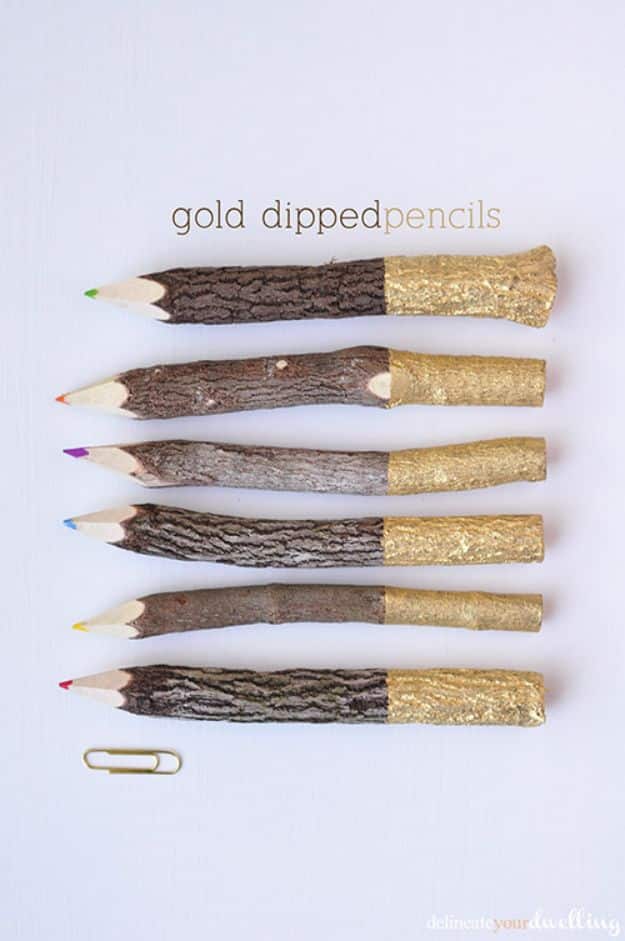 58. Book Lamp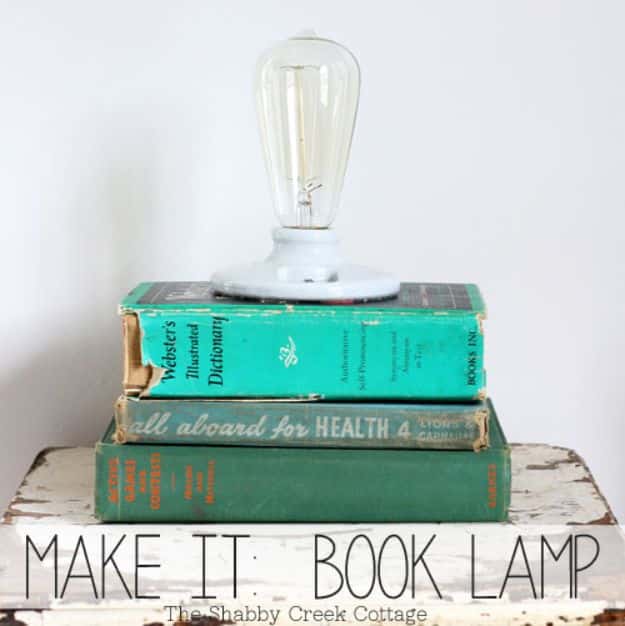 59. DIY Tribal Print Glass Canister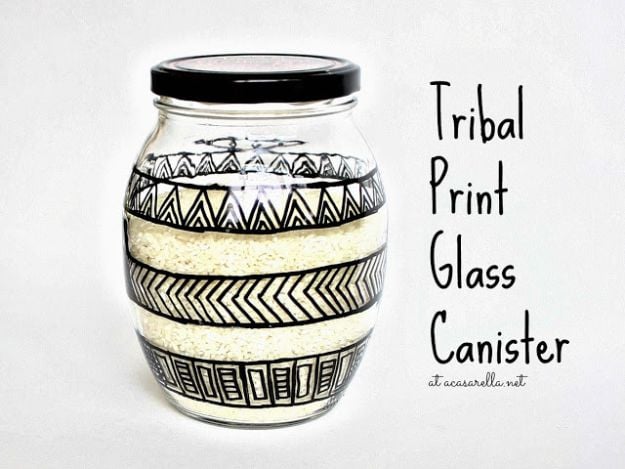 60. DIY Organizer Board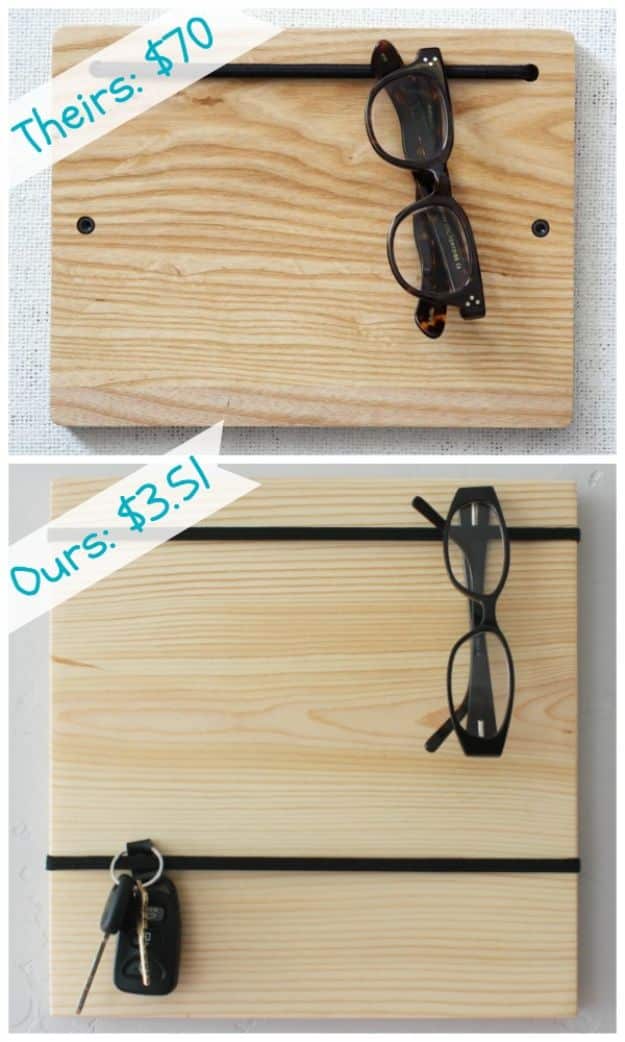 61. Custom Fabric Charm Necklace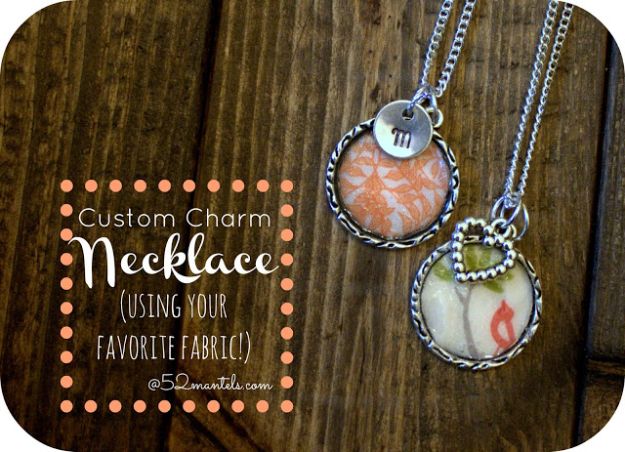 62. DIY Hot Pads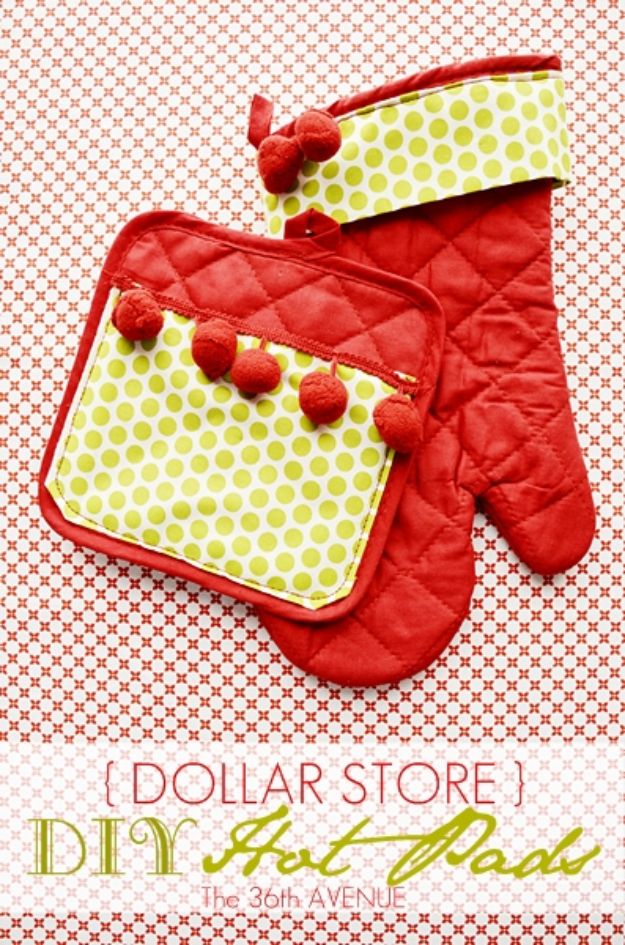 63. Easy Wipe Off Weekly Menu Board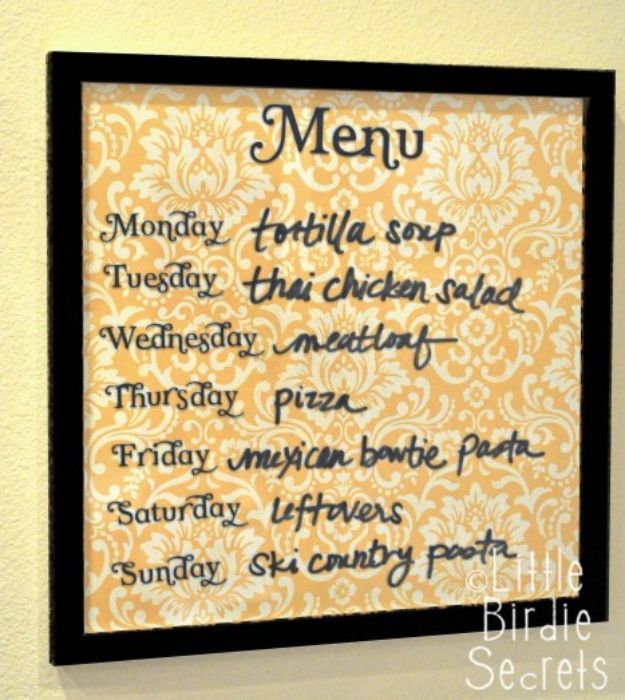 64. DIY Painted Terracotta Pot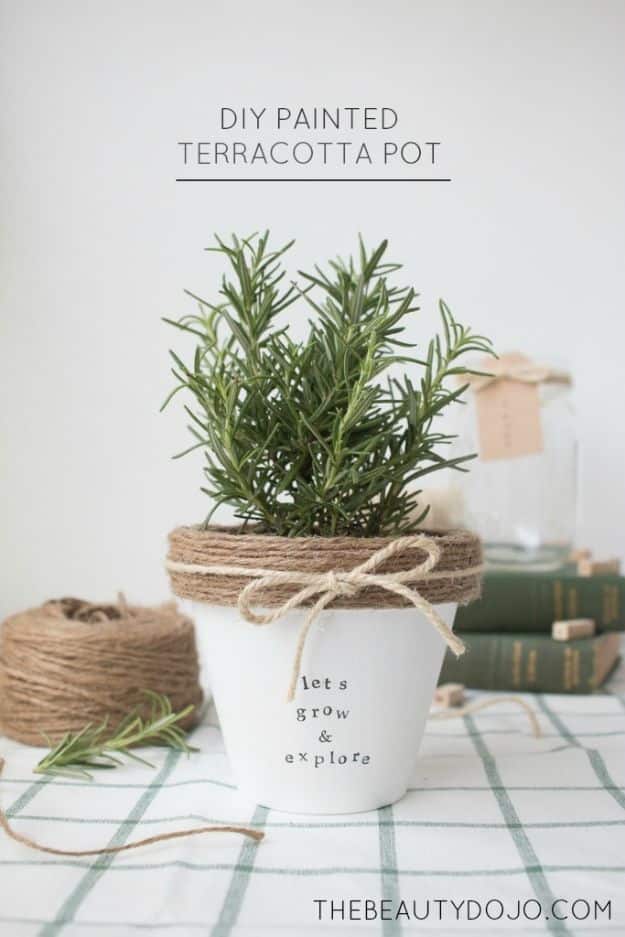 65. Electronics Charging Station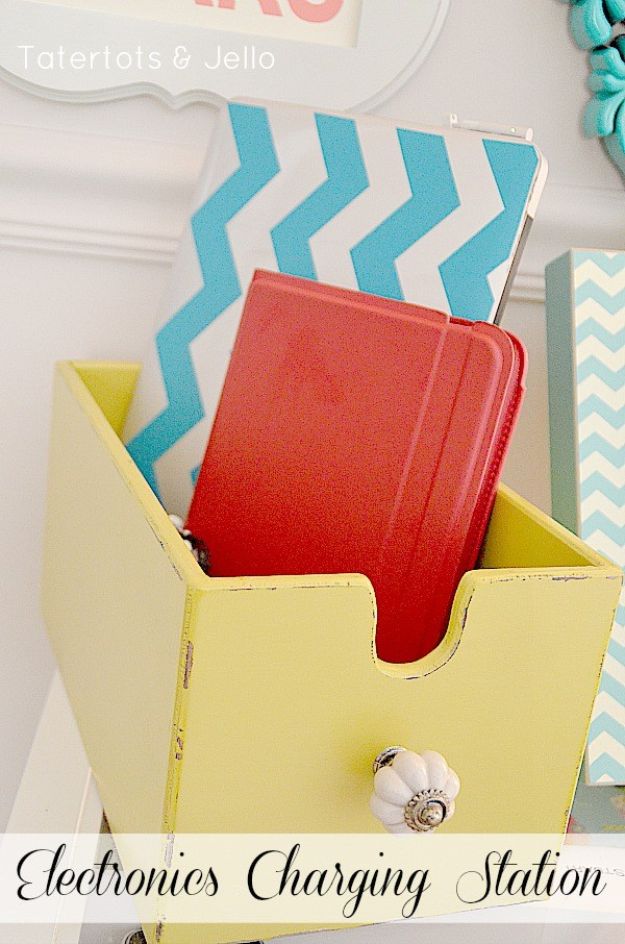 66. Glittered Lip Gloss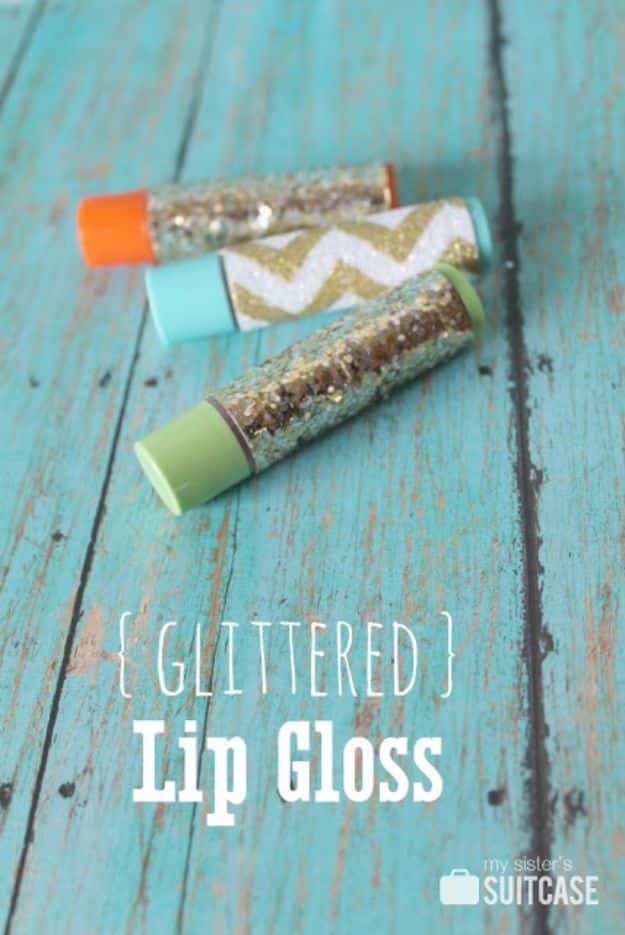 67. DIY No-Sew Door Muff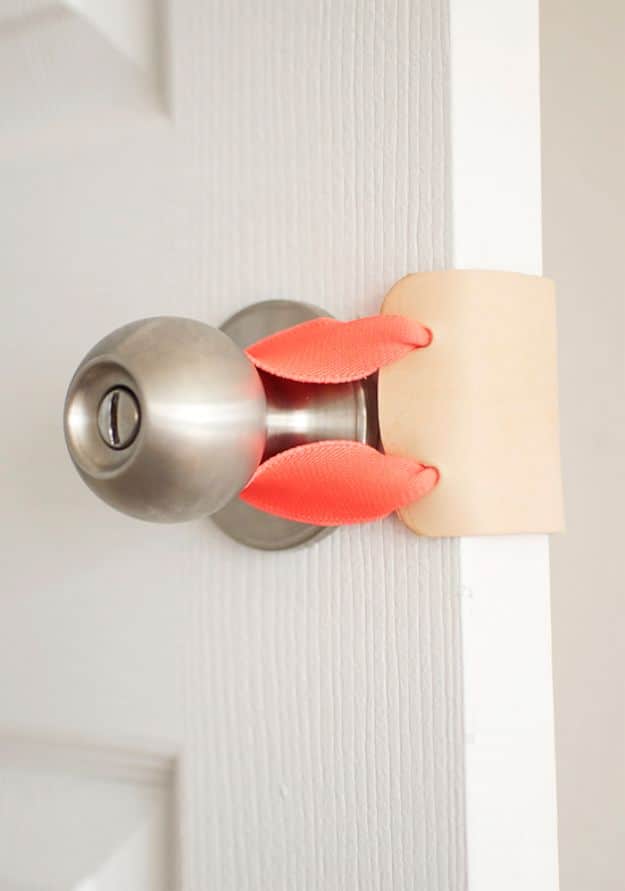 68. Gold Leaf Paper Mache Bowls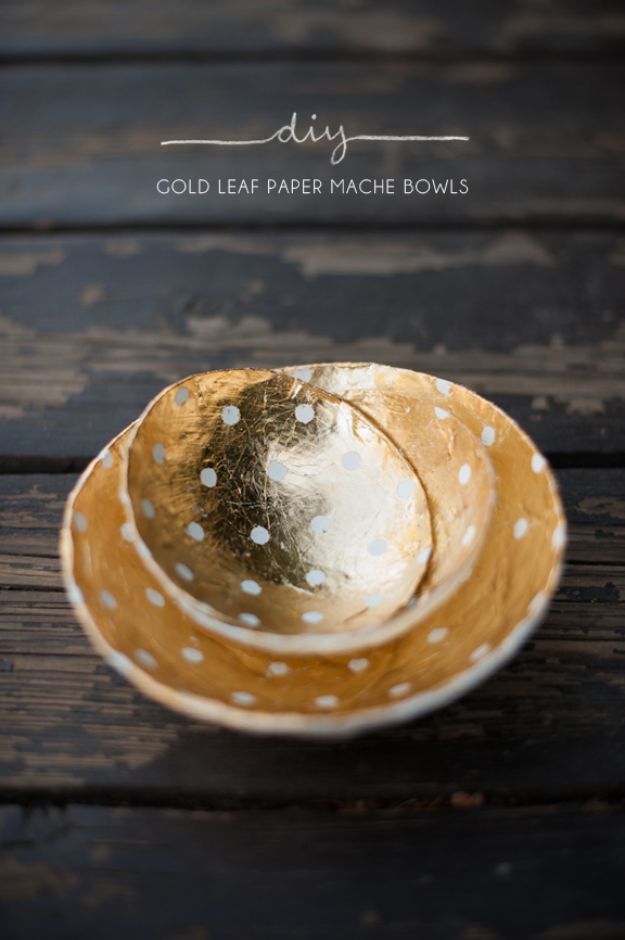 69. Easy Rose Gold Foiled Pencil Cup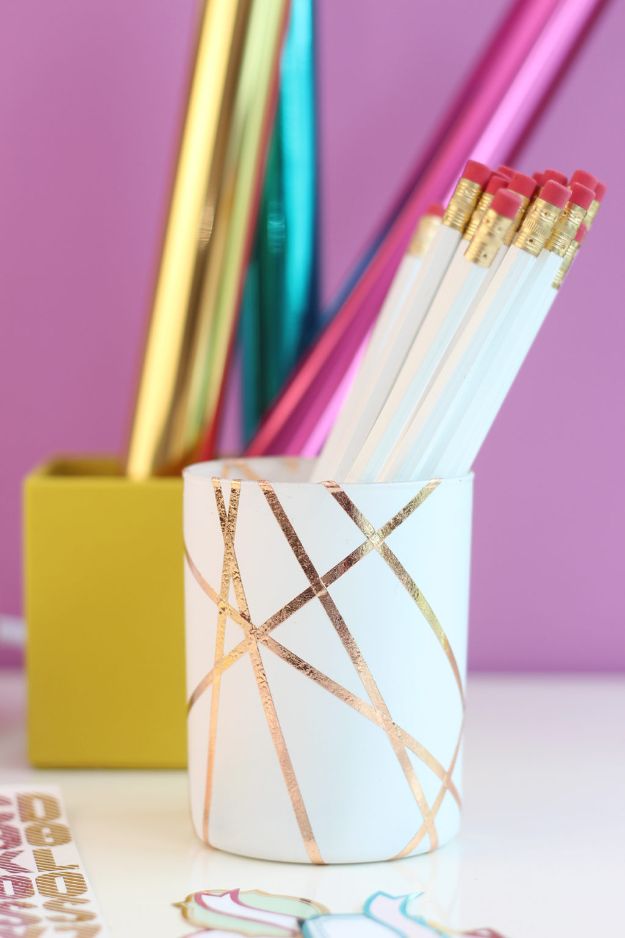 70. Crochet Earrings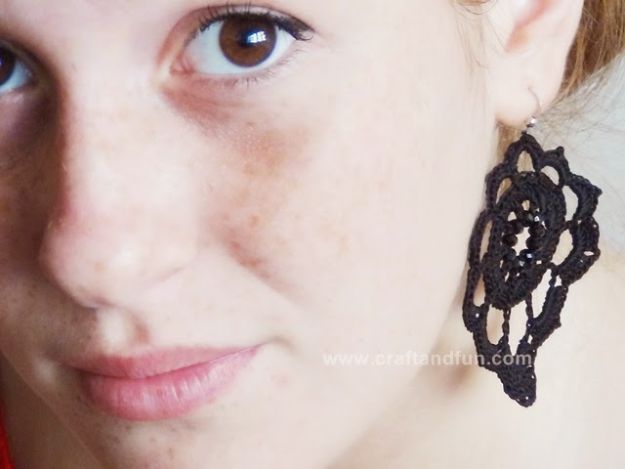 71. Shaped Cork Board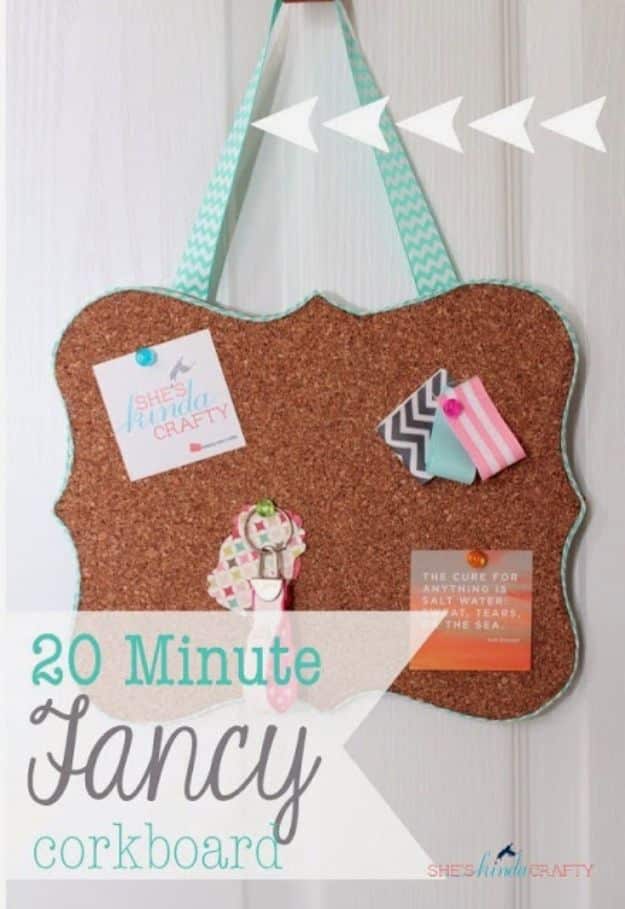 72. Shower Curtain Ring Bracelet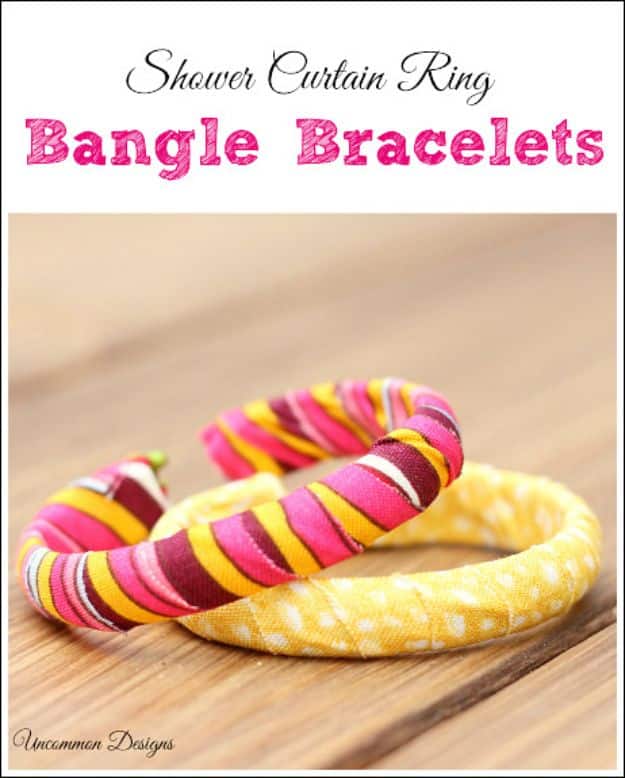 73. DIY Garden Markers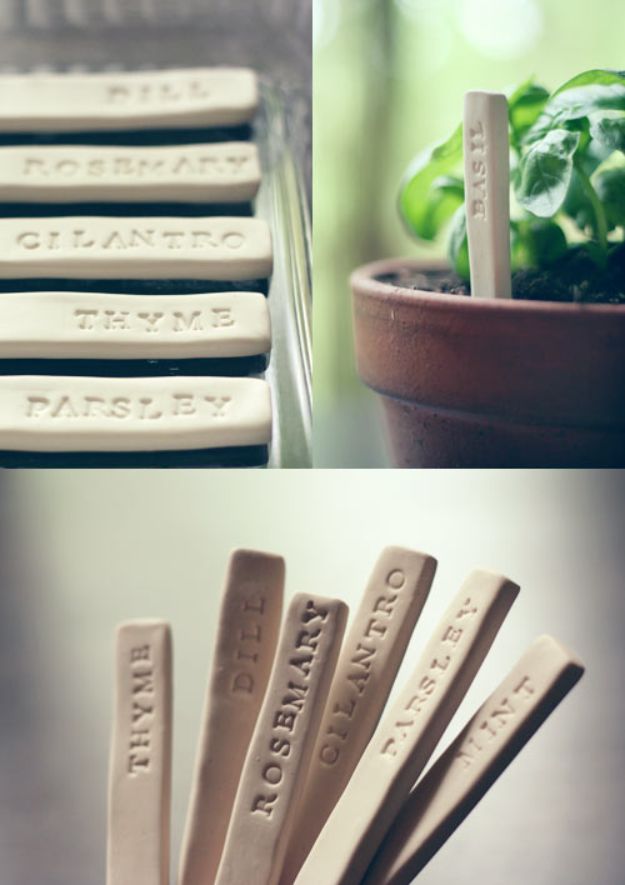 74. DIY Confetti Glasses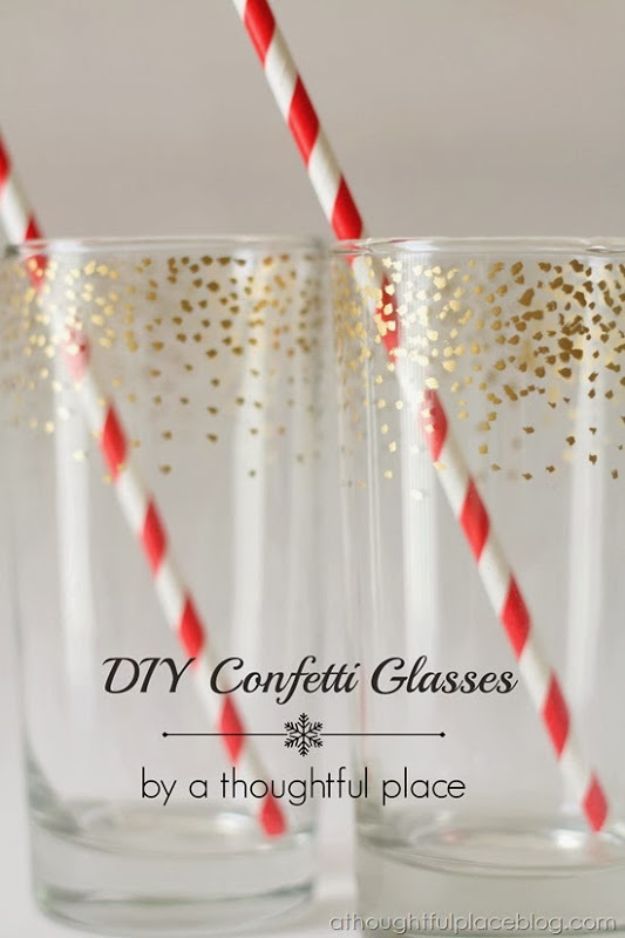 75. DIY Tablet Case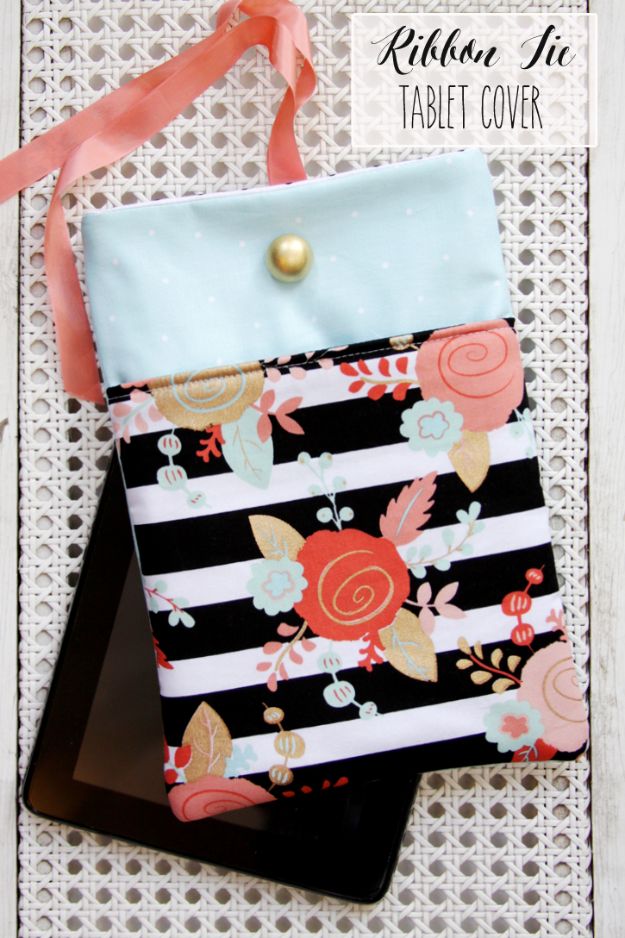 76. DIY Paper Plate Clock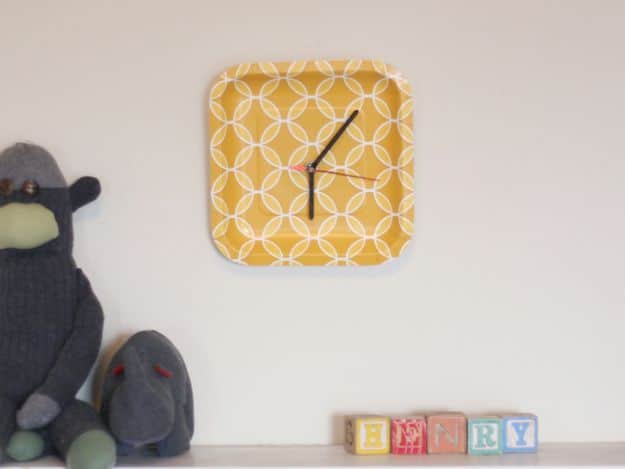 77. DIY Hanging Marble Serving Board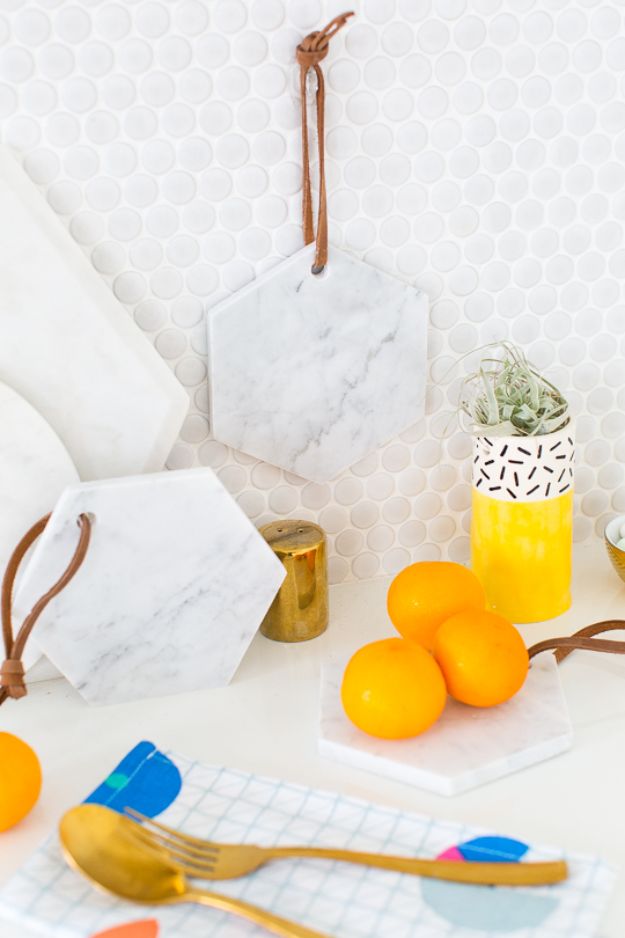 78. DIY Headband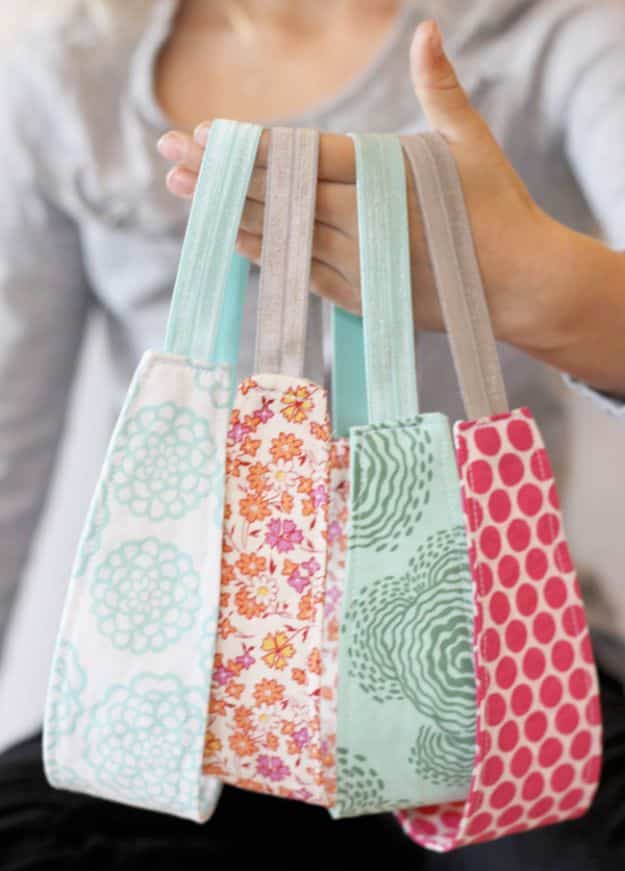 79. Oven Mittens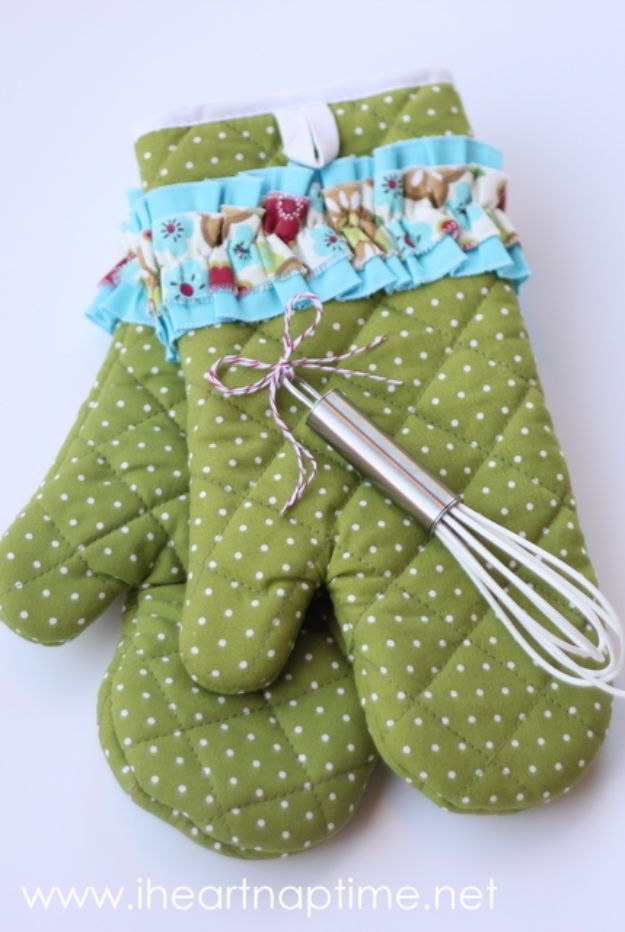 80. DIY Wood Plaque Picture Frames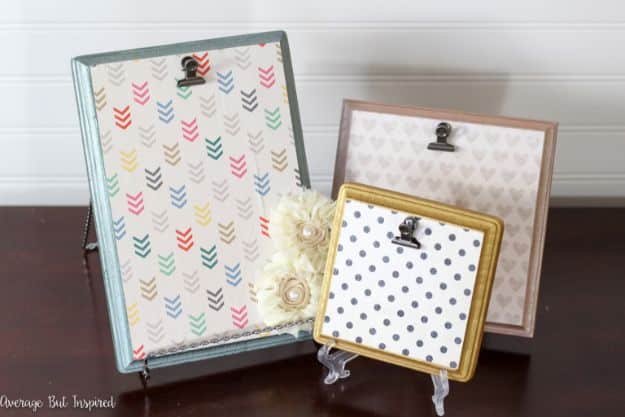 81. Handprint Dishtowels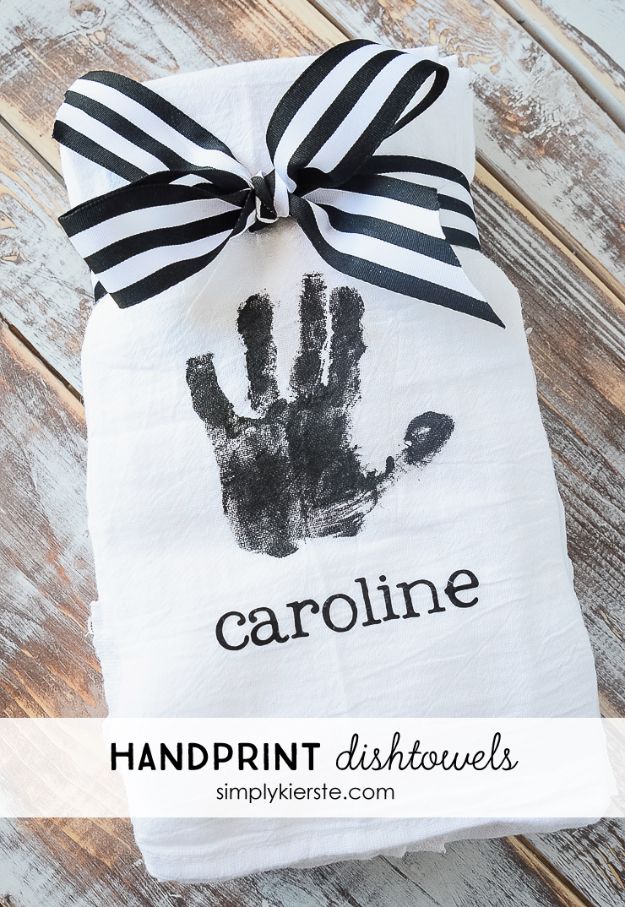 82. DIY Fabric-Covered Wooden Spoons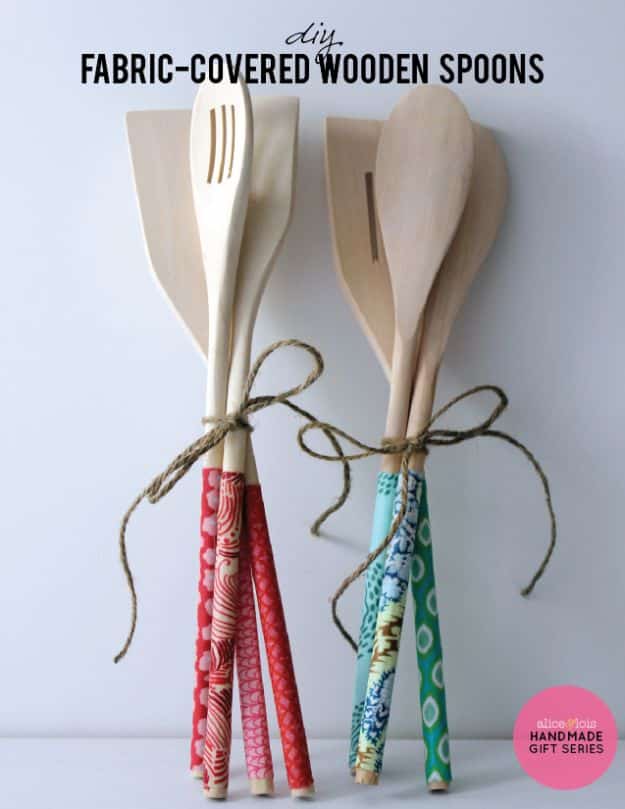 83. Phone Cozy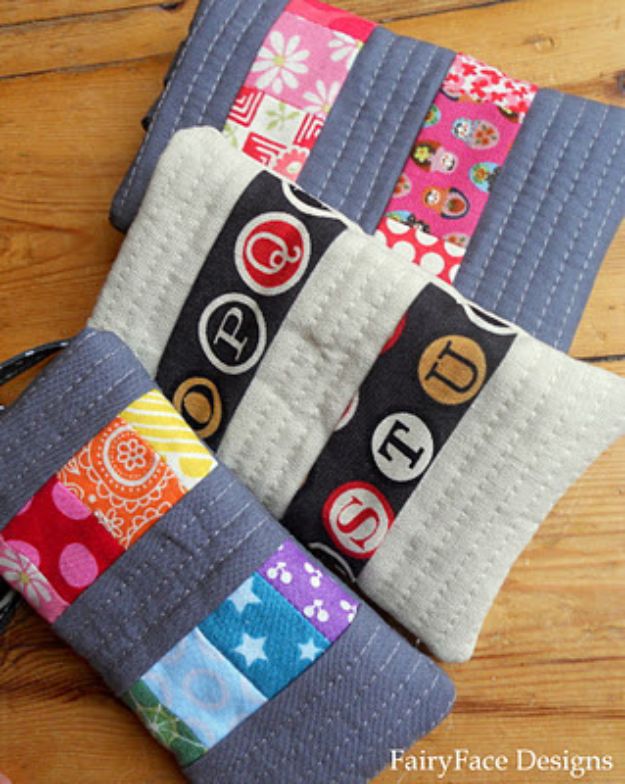 84. Yarn Ball Bookmark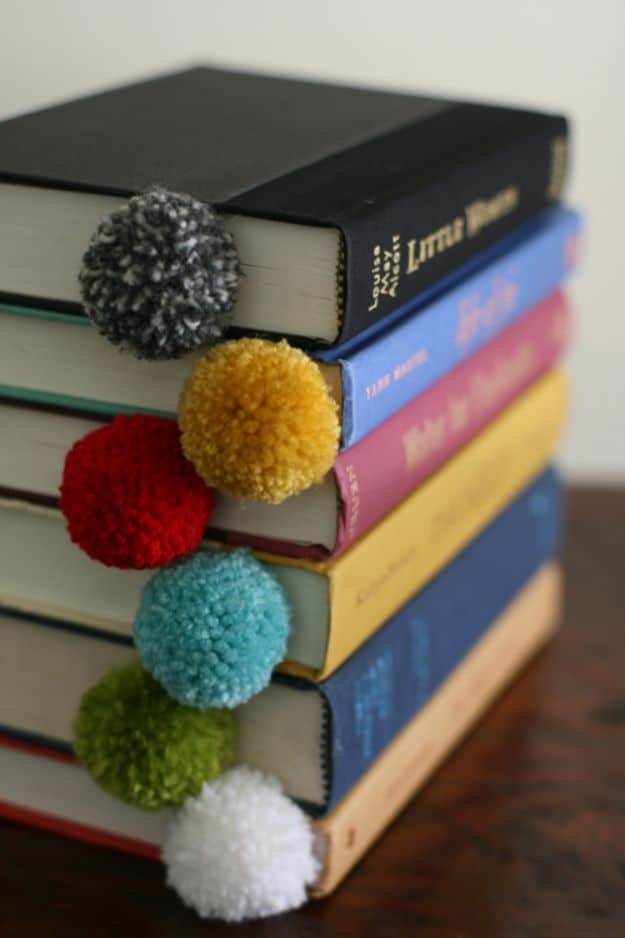 85. Balloon Luminaries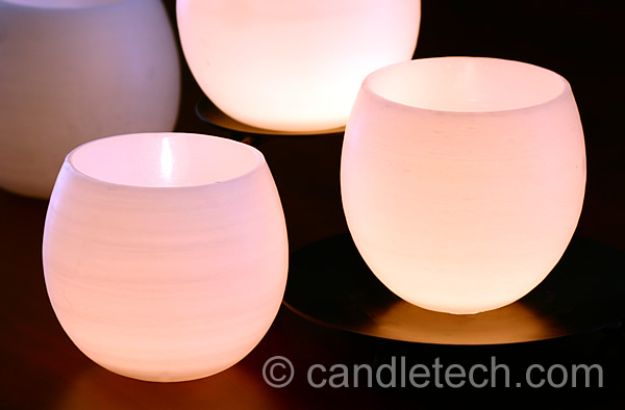 86. Easy DIY Zipper Pouch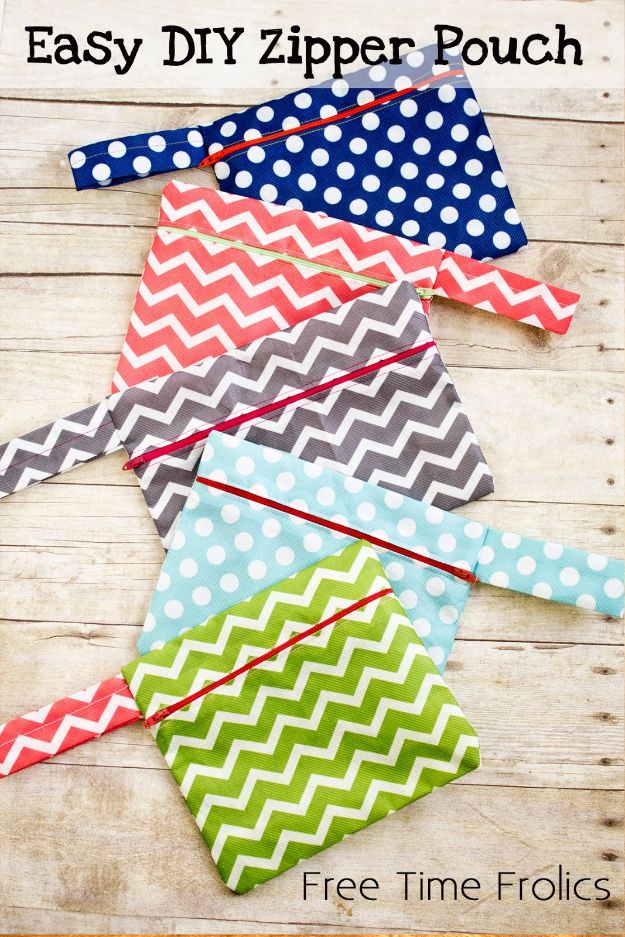 87. DIY Bead Magnets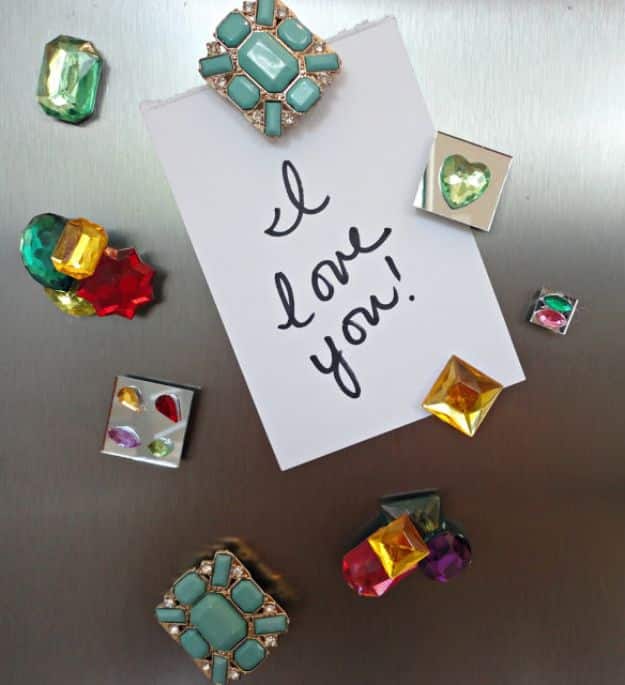 88. Upcyle A Dollar Store Clipboard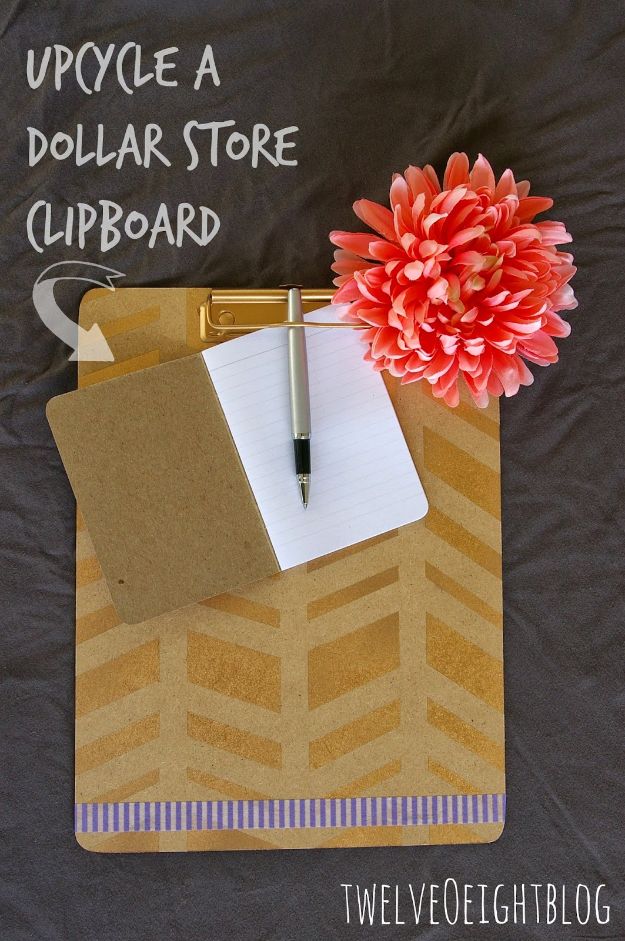 89. Easy Peasy Yo-Yo Clips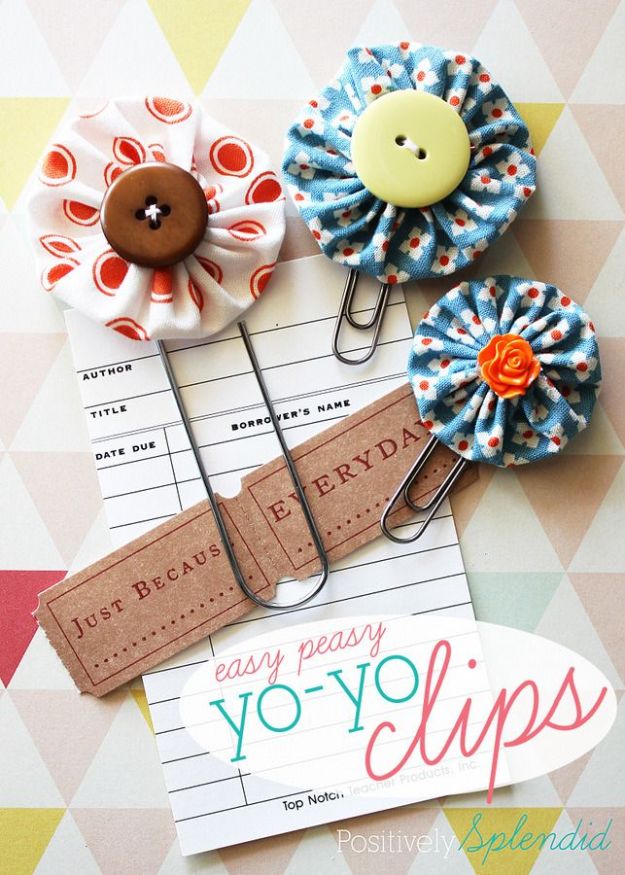 90. Storage Bags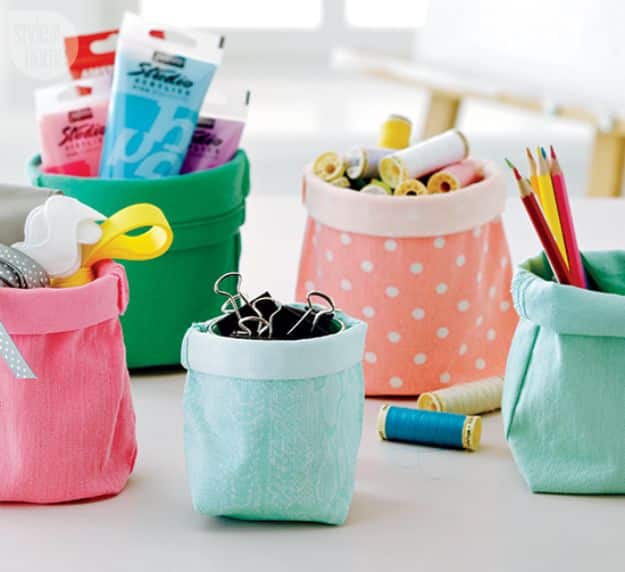 91. DIY Knit Laptop Cover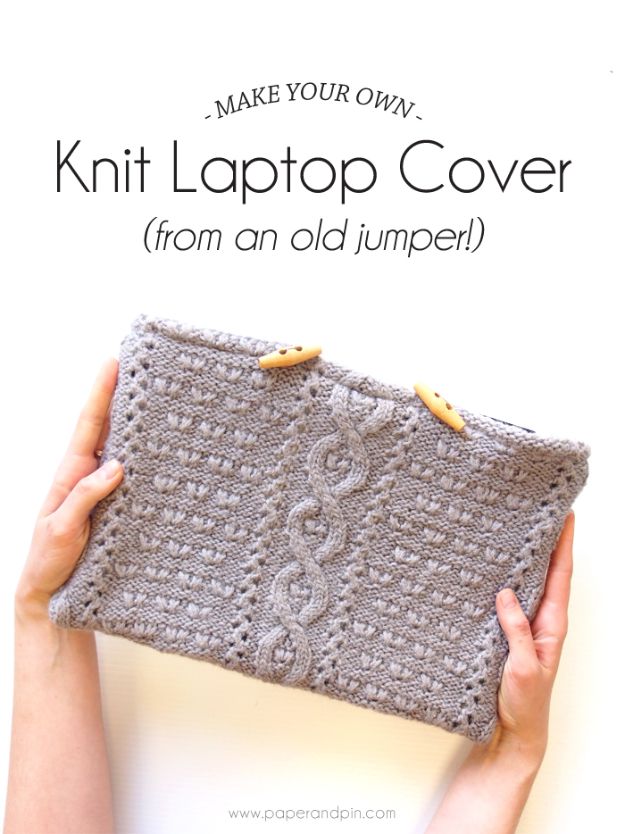 92. DIY Upcycled Vintage Plates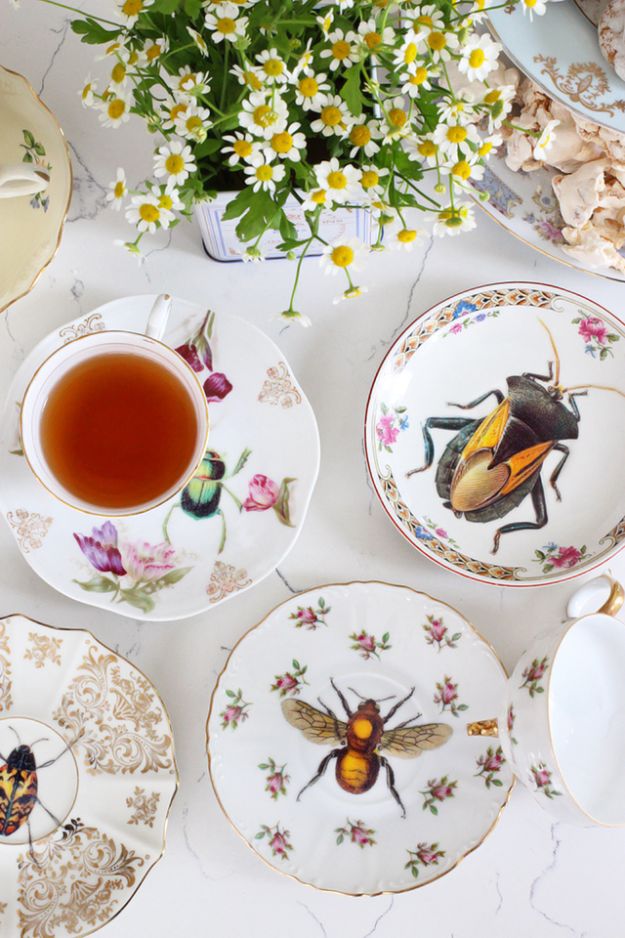 93. DIY Mini Flower Bouquets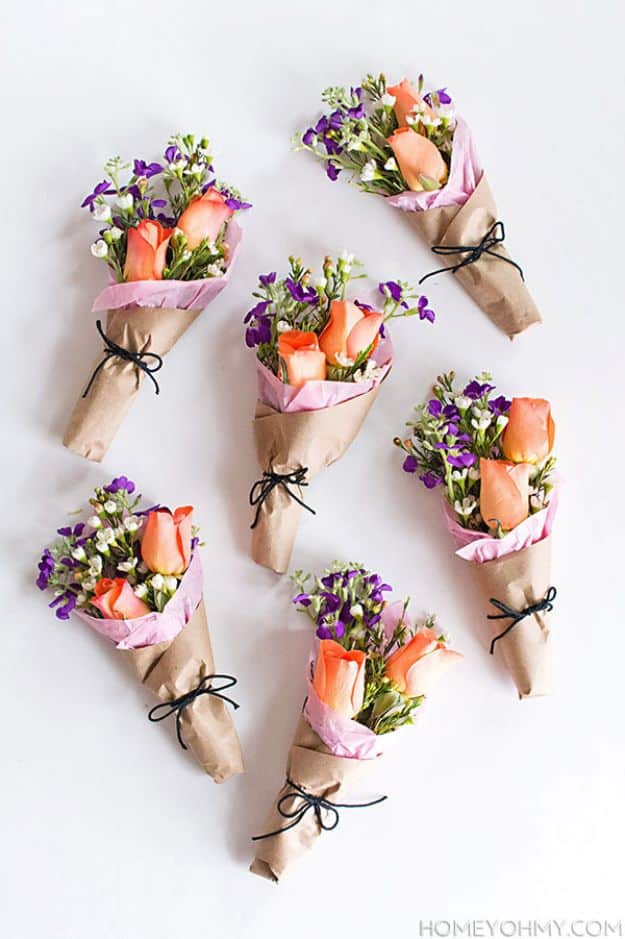 94. DIY Monogram Chalk Slate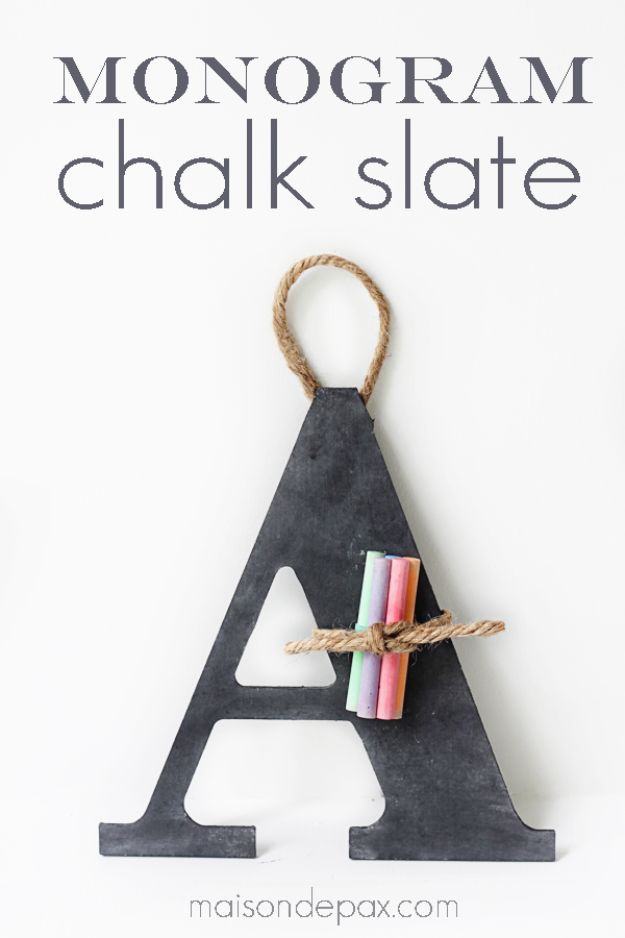 95. DIY Herb Planter Cutting Board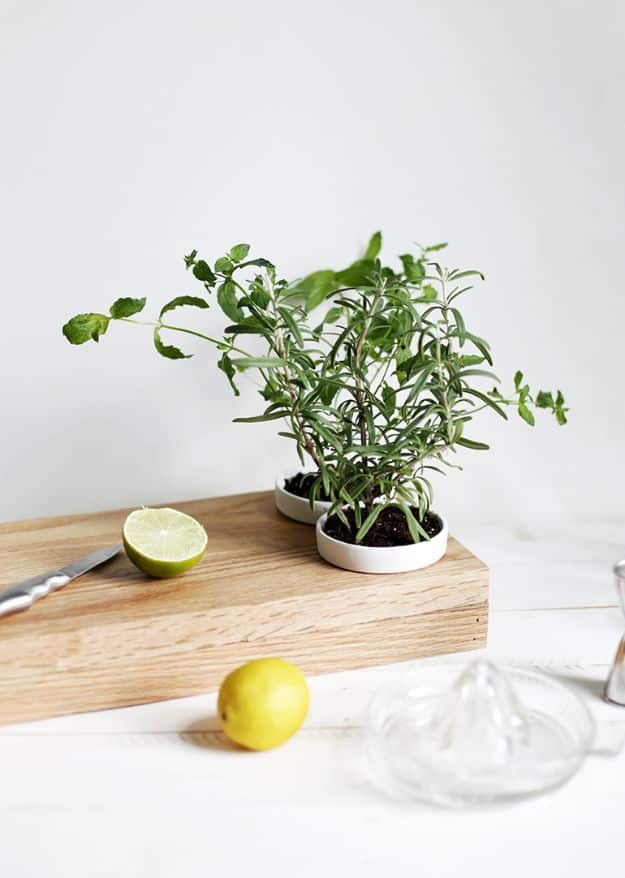 96. DIY Floral Bath Salts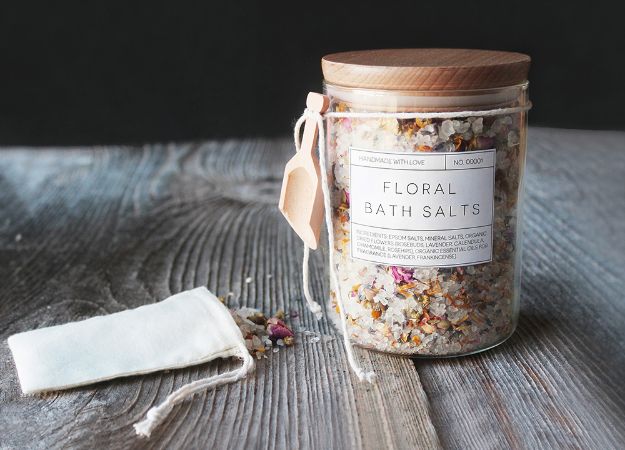 97. DIY Trinket Dishes

98. Easy DIY Hair Bow Elastics

99. Decorative Wire Vase DIY

100. Animal Bookends