Need to have a gift right about now? Whether you are out of time to shop, money or both, we have the perfect solution for you. Try making one of these 35 super creative handmade presents for that special someone. From home decor to cute little accessories to the more practical sort of things, we have you covered. Check out the step by step tutorials to learn how. Happy gift giving!
35 Last Minute DIY Gift Ideas
1. DIY Ombre Kitchen Towels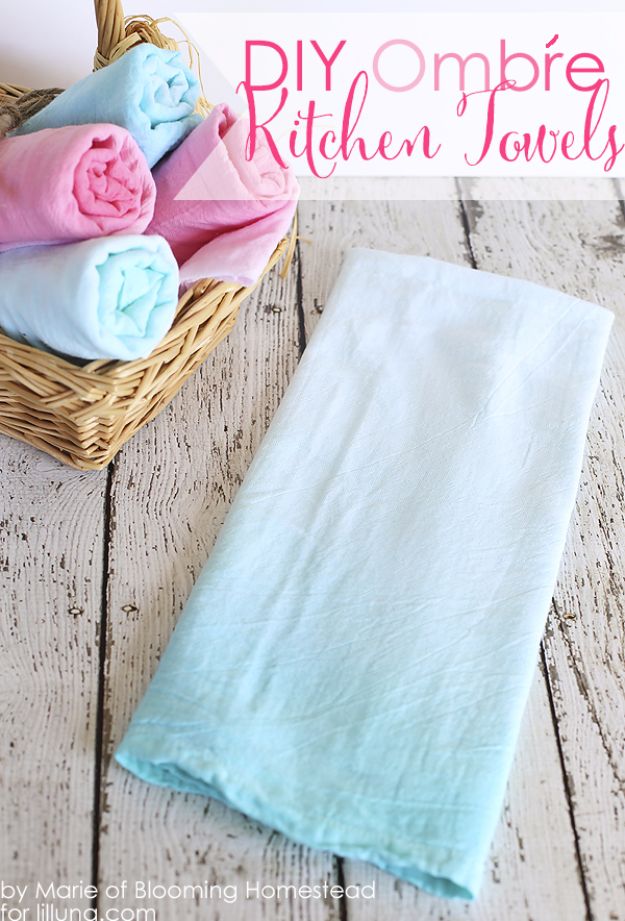 For a quick holiday gift idea, why not make these handmade ombre tea towels? I needed something to give to Mom and she loves using these in the kitchen.
2. Striped Wood Block Display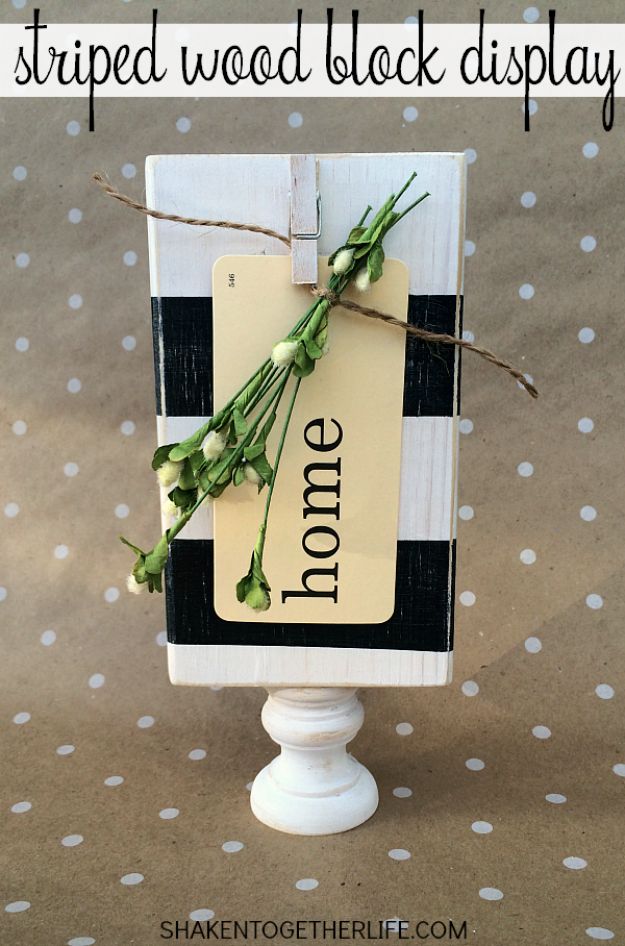 For a creative Christmas gift idea to go with rustic farmhouse decor, make this striped wood block display stand that will look cute in the kitchen or at the mail table. I made a few of these DIY gifts for friends and all were loved.
3. Hand Painted Dish Set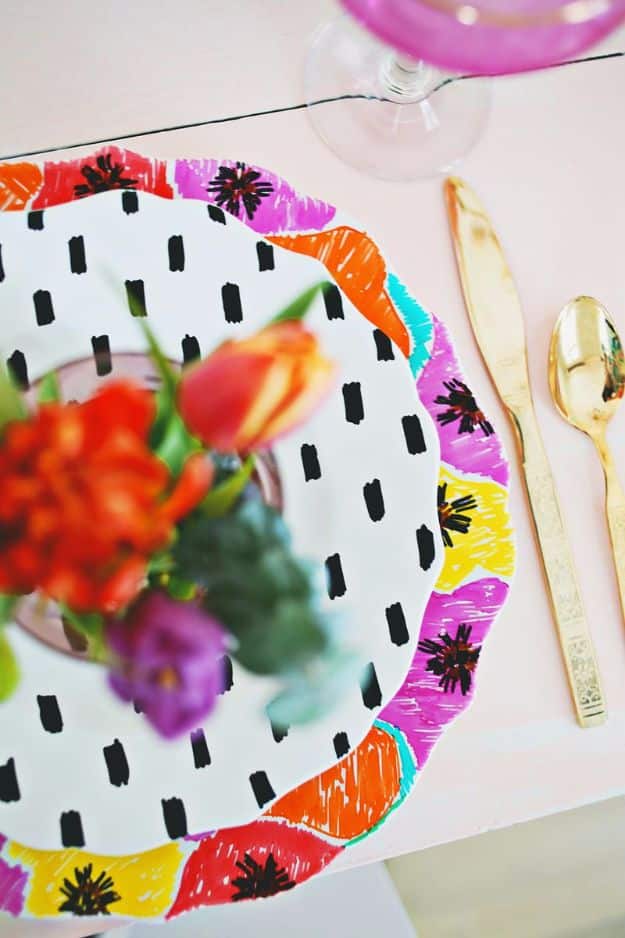 Running out of time and ideas on what to give your friends for their house blessing? Check out this DIY tutorial from a beautiful mess on how to make your own Hand Painted Dish Set! Create your own pretty little dishes that you can customize for your friends! This is the perfect last minute gift idea! Go check it out now! All you need is some ceramic dishes and some food safe markers and an oven!
4. DIY Gold Dipped Magnets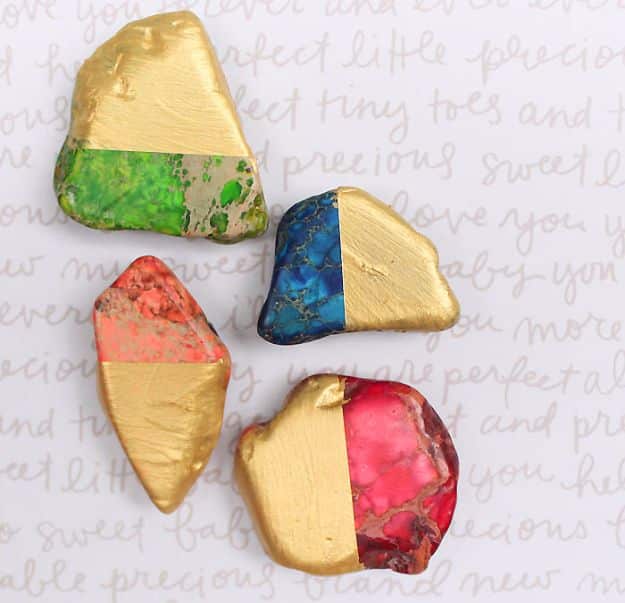 Here's a really cool idea for a last minute gift. Gold Dipped Magnets! Check out this tutorial from Gina Michele to create your own Gold Dipped Magnets to gift your friends on their next party. Its really easy to make an pretty inexpensive too. All you need are a few; Jasper Nuggets, Martha Stewart Metallic Paint, a Paint Brush, Tape, Magnets and Glue!
5. Personalized Enamel Mug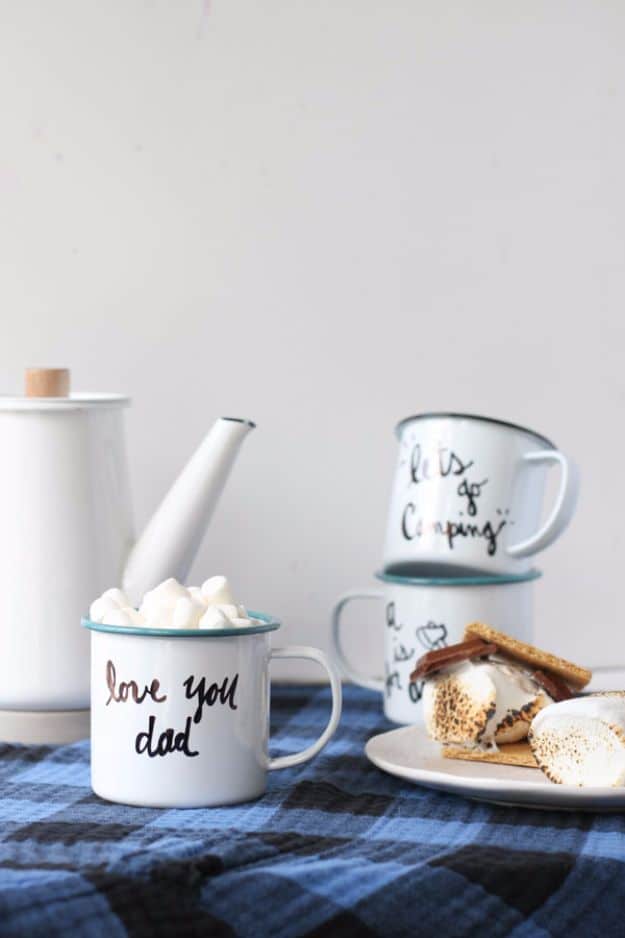 Everyone love a hot cup of chocolate, and what better way to drink one but in Personalized Enamel Mug! Celebrate birthdays or any other occasion with the and your loved ones. Check out the step-by-step tutorial from Crafts Tutsplus to create your Personalized Enamel Mugs. There are only a few things you would need, a marker, a tape, enamel camping mugs and scrap paper! Check it out now!
6. Transformed Imprinted Clay Bowls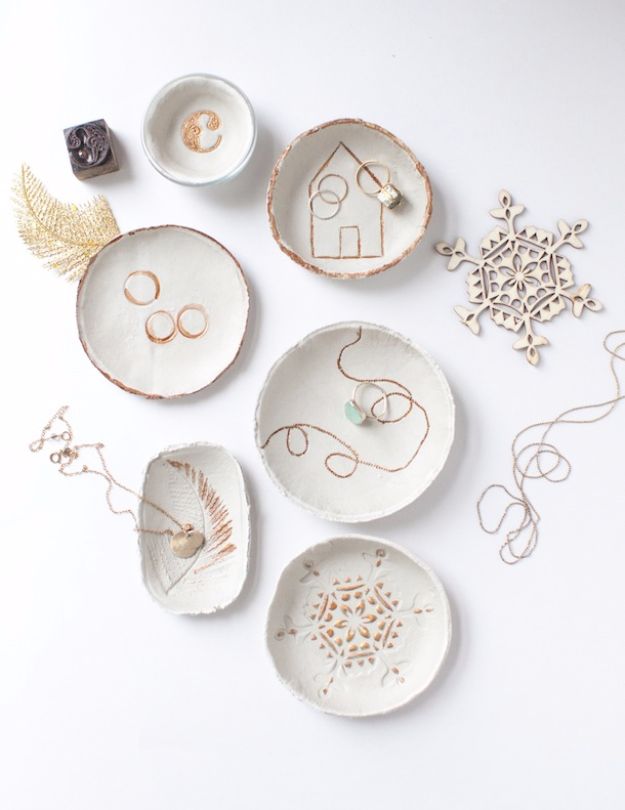 Valentine's day is just right around the corner, so if you want to give your sweetheart something special on lover's day get a head start on creating your gift! Go ahead and check out this really cool step-by-step tutorial from Camille Style on how to create Transformed Imprinted Clay Bowls. You can give it to your sweetheart this valentine's day together with that necklace that you bought her!
7. DIY Confetti Cups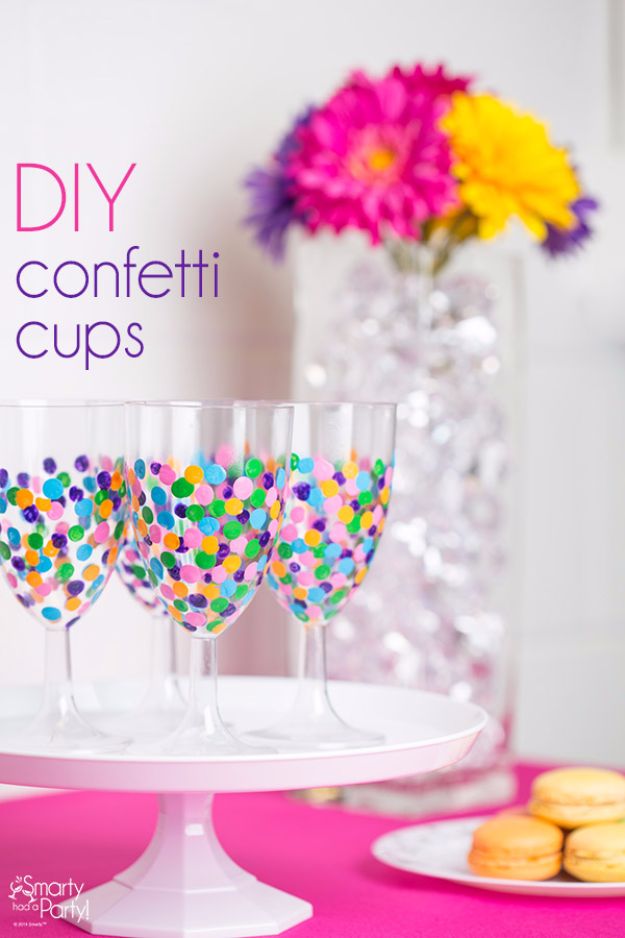 On this next tutorial from Smarty Had A Party you will learn to add a little confetti to your plastic party wares at home for your next party or celebration. Because who doesn't love a little colorful confetti? Confetti is a must at every party! This tutorial will teach you on how to put a little confetti theme on your plastic party wares with just using some plastic cups or dish, some paint and pencils with unused erasers.
8. DIY Crushed Glass Coasters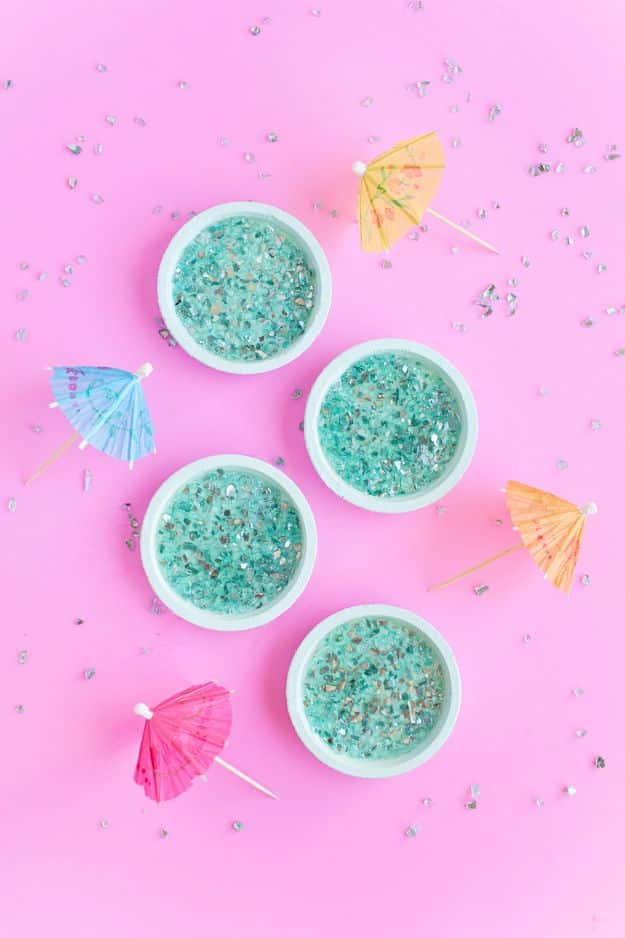 I know crushed glass doesn't sound like a good idea but look at this really cool tutorial from Tell Love and Party on how to create a really chick coaster using crashed glass particles, cork coasters, spray paint, mod podge dimensional magic glue. Check out the step-by-step tutorial now so the next time you have a pool party you could rock it with this really cool, really chick DIY Crushed Glass Coasters!
9. DIY Leather Camera Strap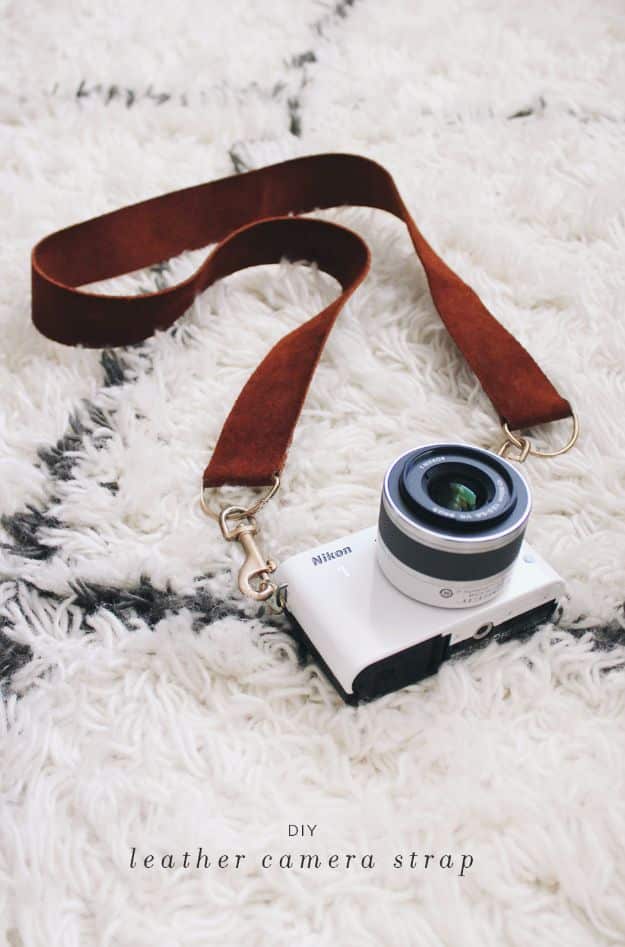 On this next tutorial from Almost Makes Perfect you will learn to create a DIY Leather Camera Strap using binder clips, leather strap, liquid stitch, scissors, key rings, D-rings, and swivel hooks. This is a great DIY last minute gift to one of your friends who loves taking photographs. It's a very useful and inexpensive gift for your special friend.
10. Abstract Heart Art and DIY Rustic Frame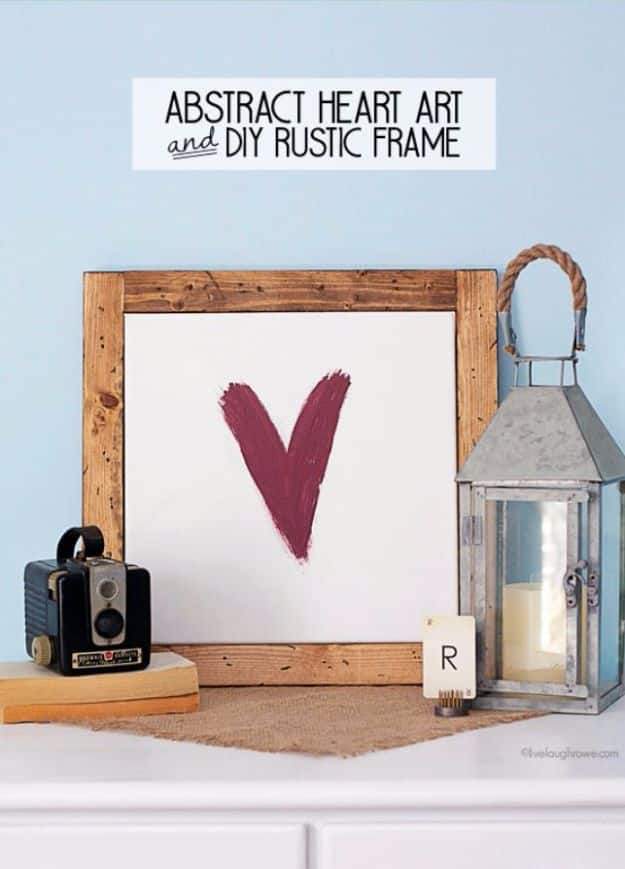 The next tutorial that we have is from Live Laugh Rowe will teach you on how to create an Abstract Heart Art that you can make with a 12 x 12 canvas, valspar paint, paint brush, stain in weathered wood or provincial rags. And also a DIY Rustic frame that you can make with a 1 x 2 pine wood (2-15" pieces and 2-12" pieces), kreg which is optional, four pocket hole screws, wood glue and sand paper.
11. Colorful Chalkboard Calendar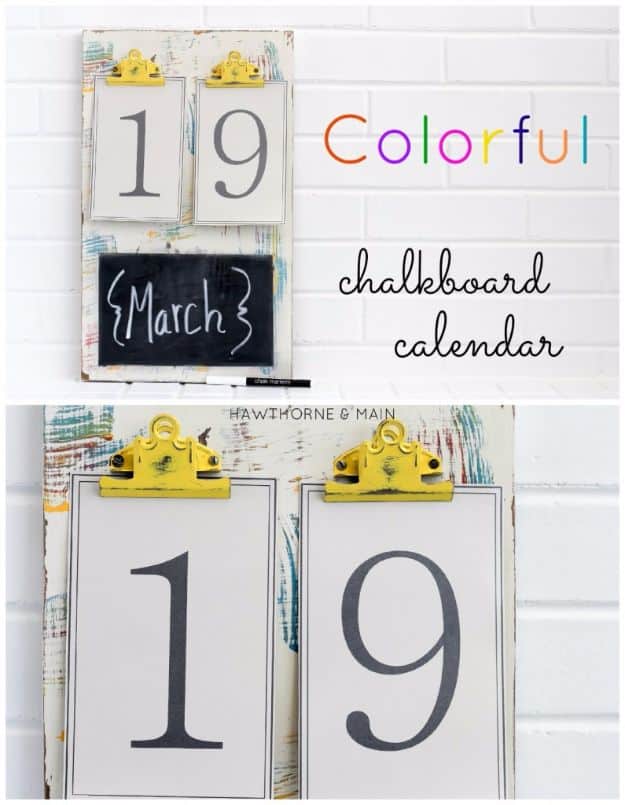 Don't you love creating your own decoration at your home makes you feel like you actually did everything to make it feel like home. Check out the step-by-step tutorial from Hawthorne and Man and create your very own Colorful Chalkboard Calendar to decorate your home or maybe put it in the nursery where your baby could look at the pretty beautiful colors on the calendar.
12. DIY Fabric Headband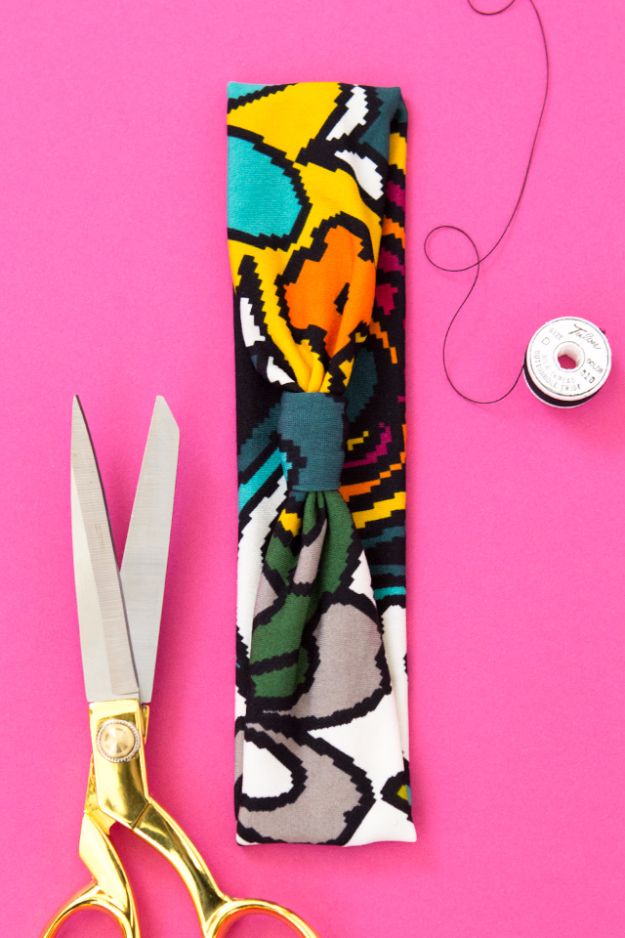 Here's another fun and chick way to rock your daily hair style! Create your own Fabric Headband! You could make as much as you want and match it with every outfit that you have! Check out the full step-by-step tutorial now from Sarah Hearts and create your own Fabric Headband so you would never be out of style ever in your whole life!
13. DIY Grid Planter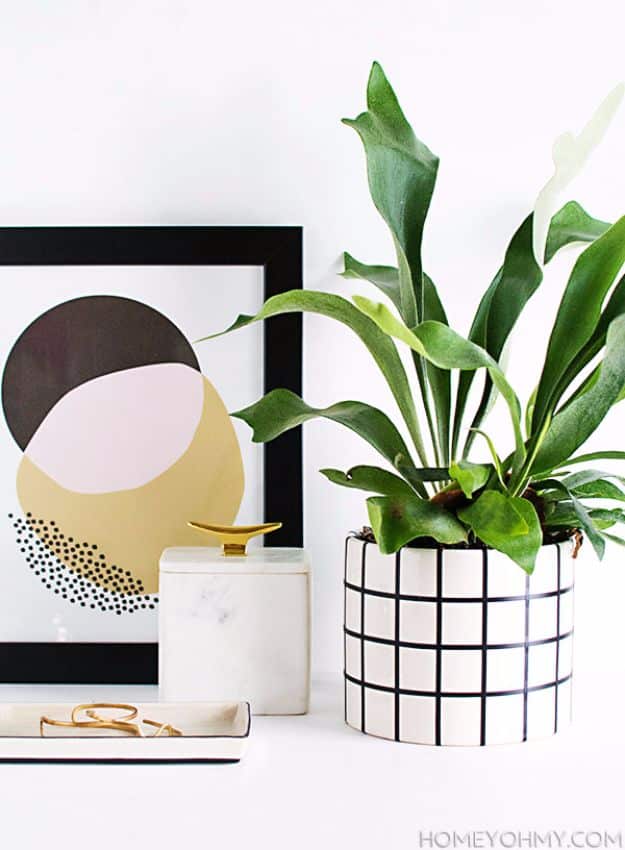 14. DIY Coloring Book Fabrics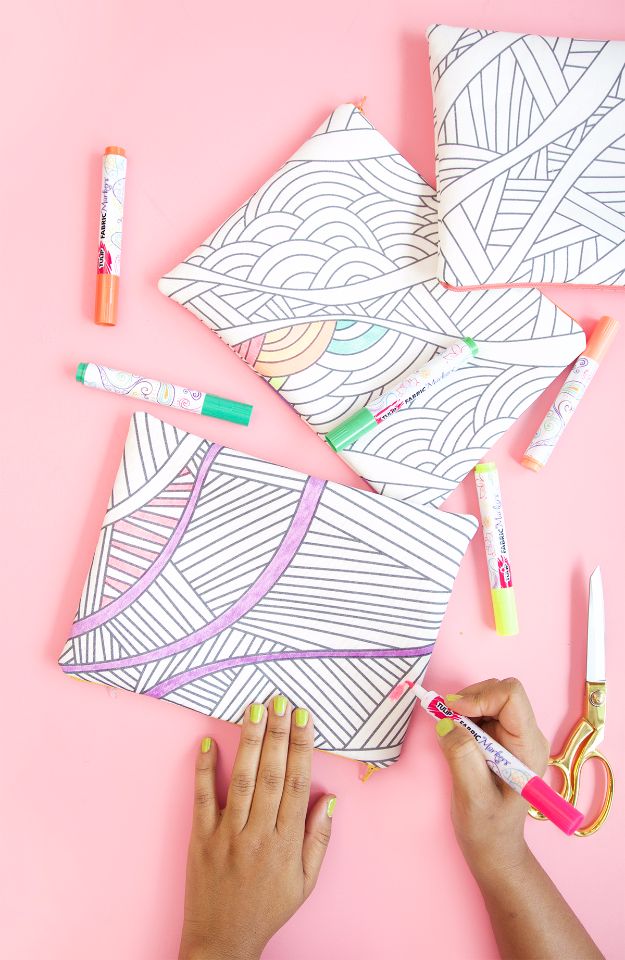 15. Gold Bakers Twine Clothesline Frame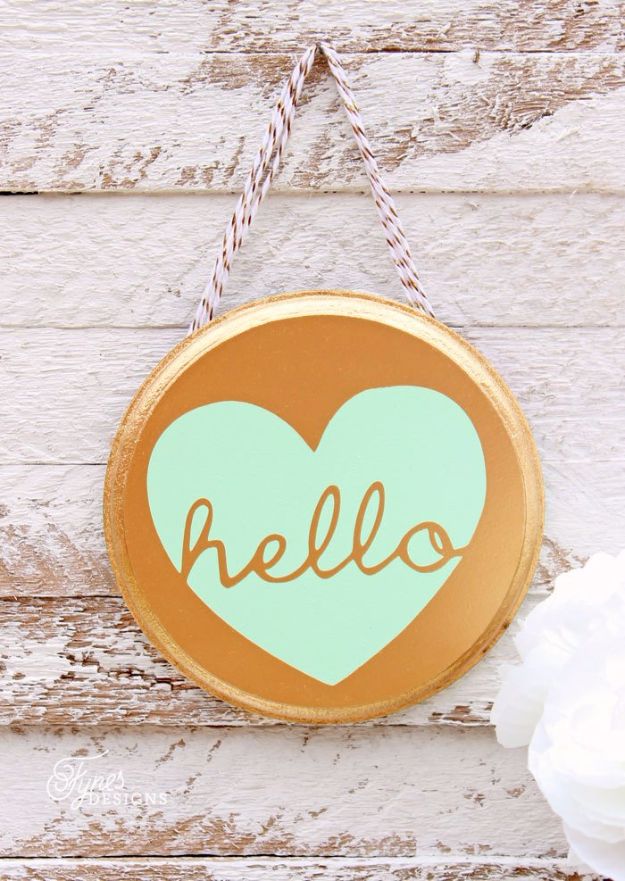 16. DIY Floral Spoons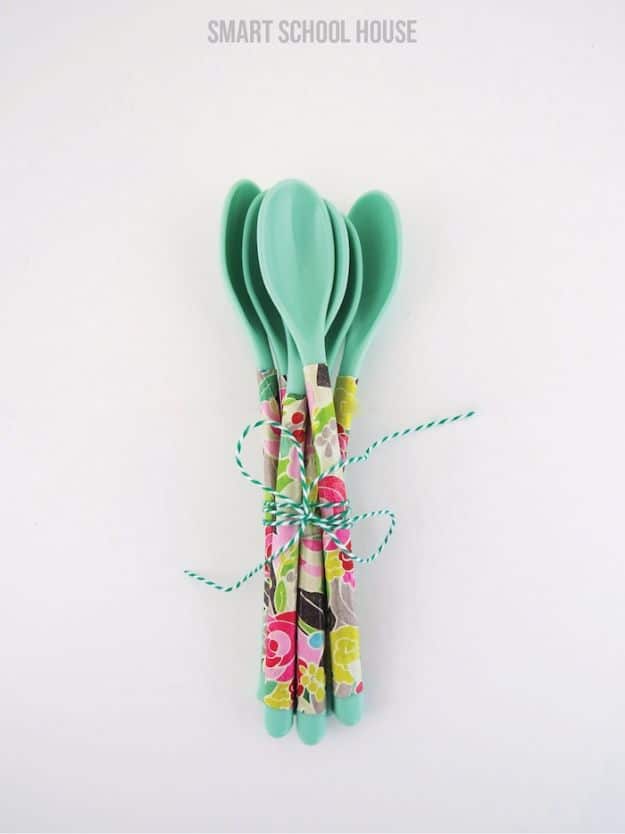 17. Paint Dipped Milk Bottles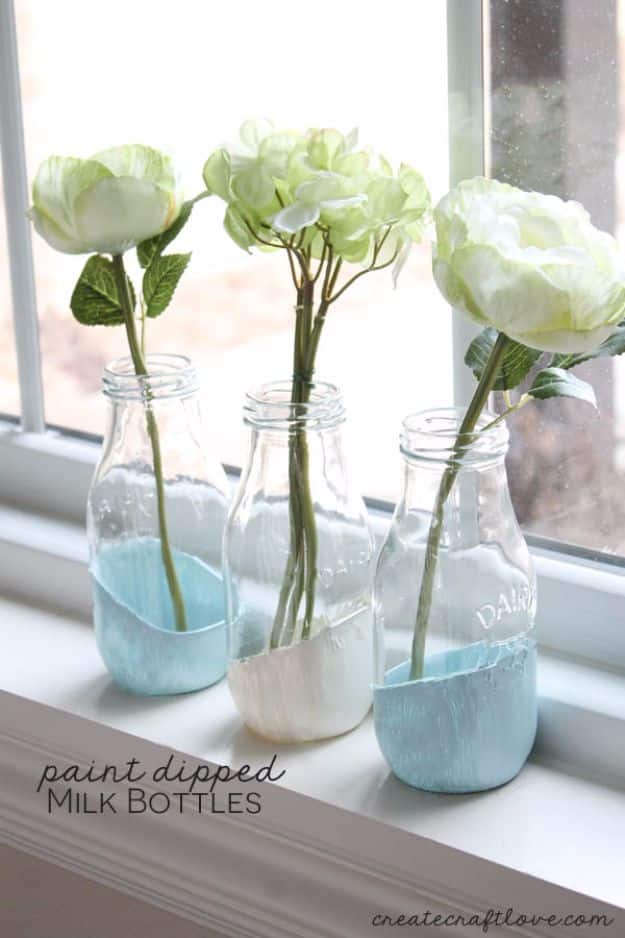 18. DIY Tea Pot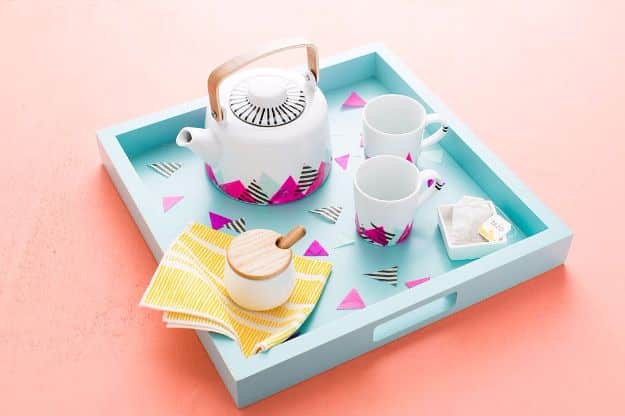 19. Rope Coasters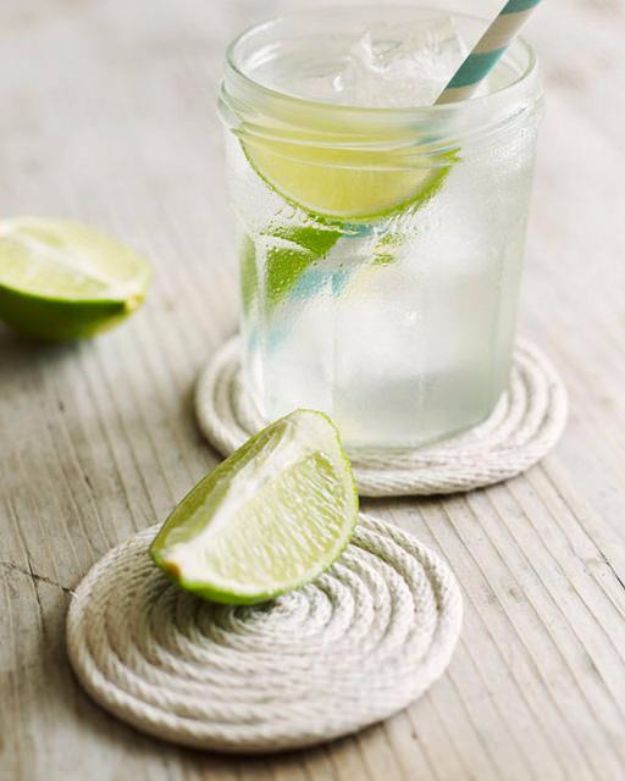 20. DIY Easy Beaded Necklaces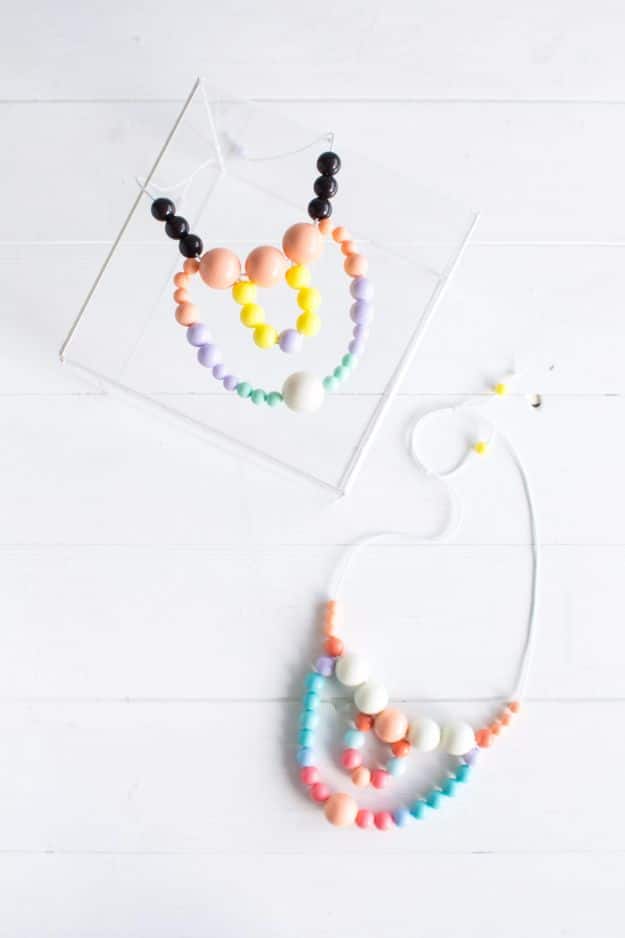 21. Unique Stone Candle Holders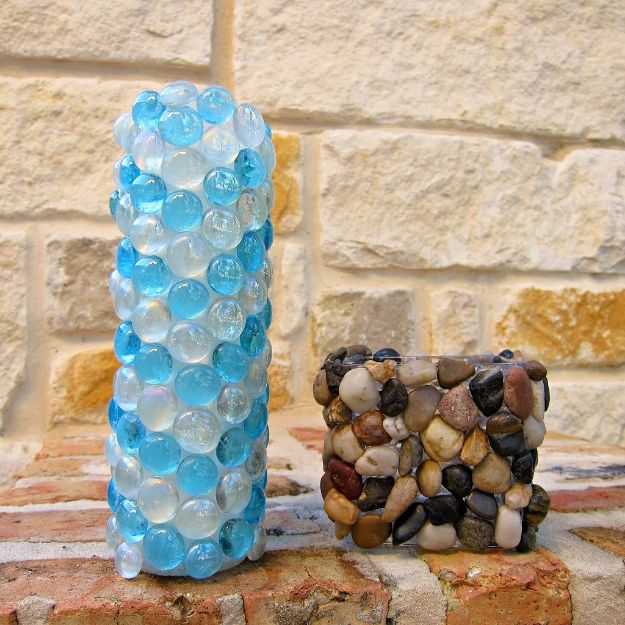 22. Indoor Tabletop Garden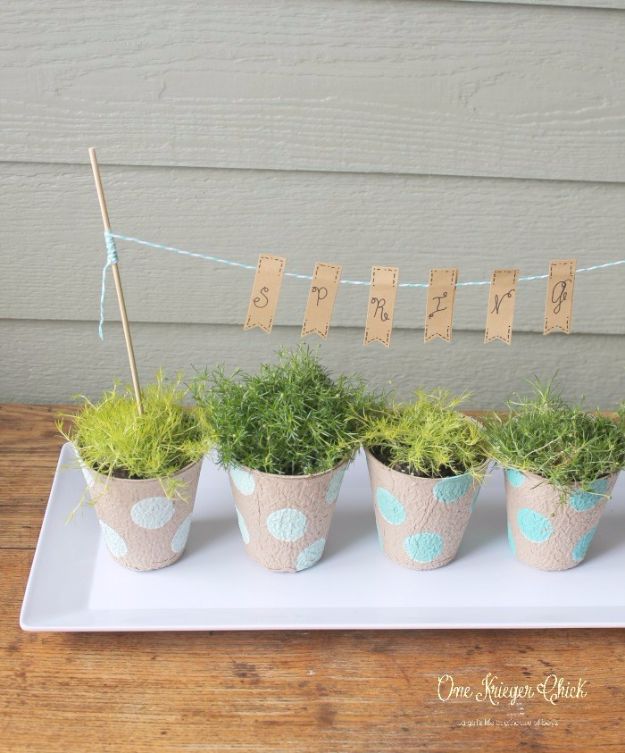 23. DIY Bead Trivet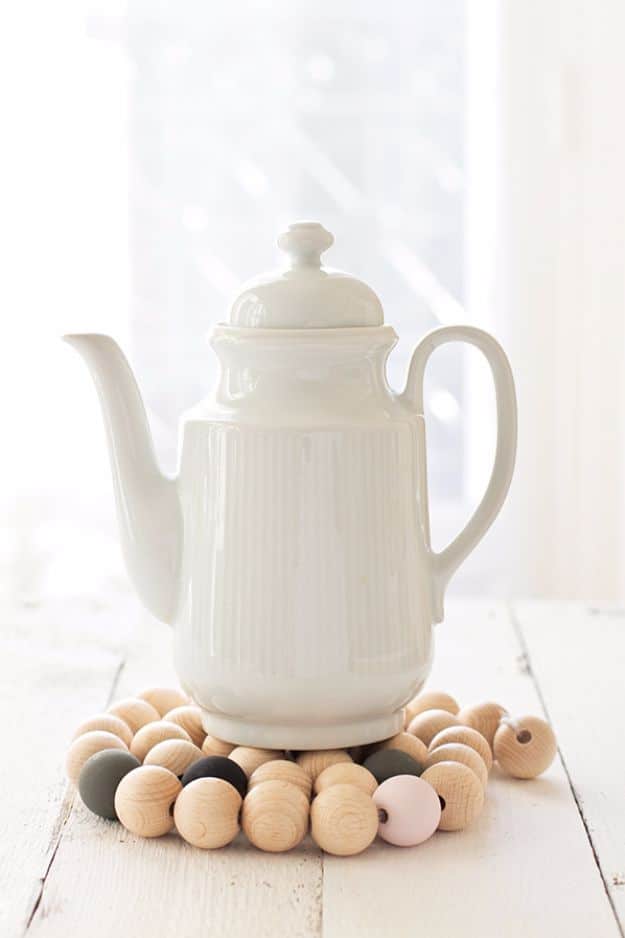 24. DIY Gold Mouse Pad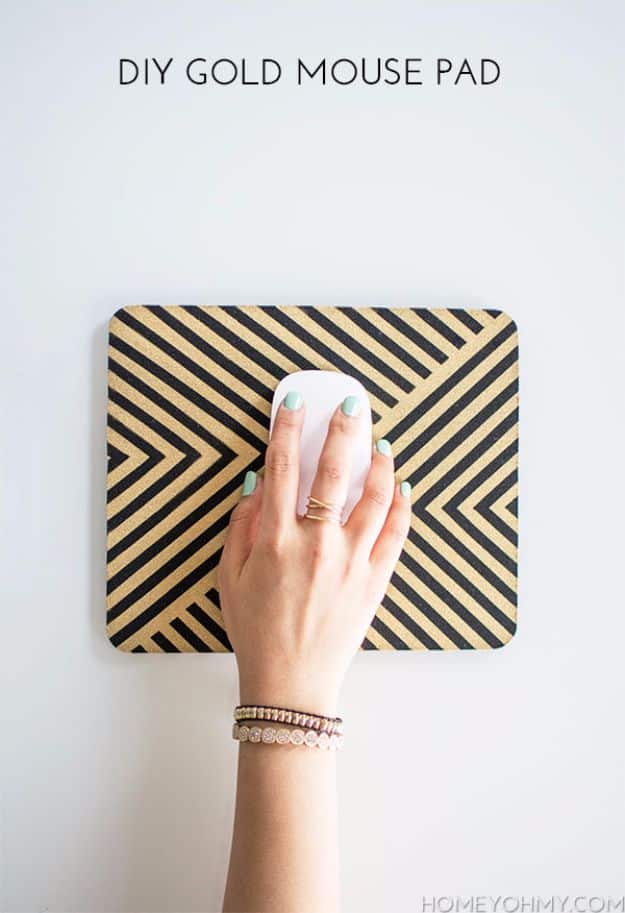 25. Succulent Book Planter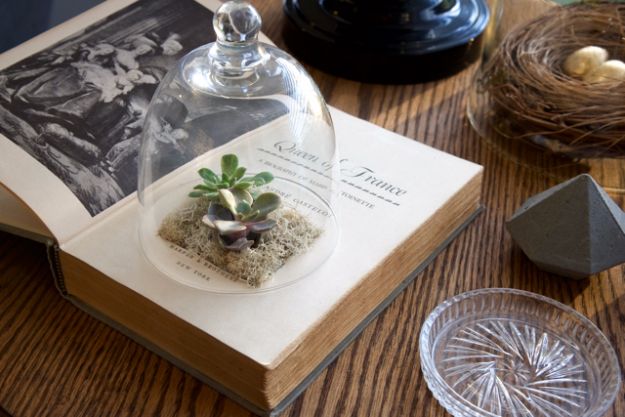 26. DIY Technicolor Dog Leash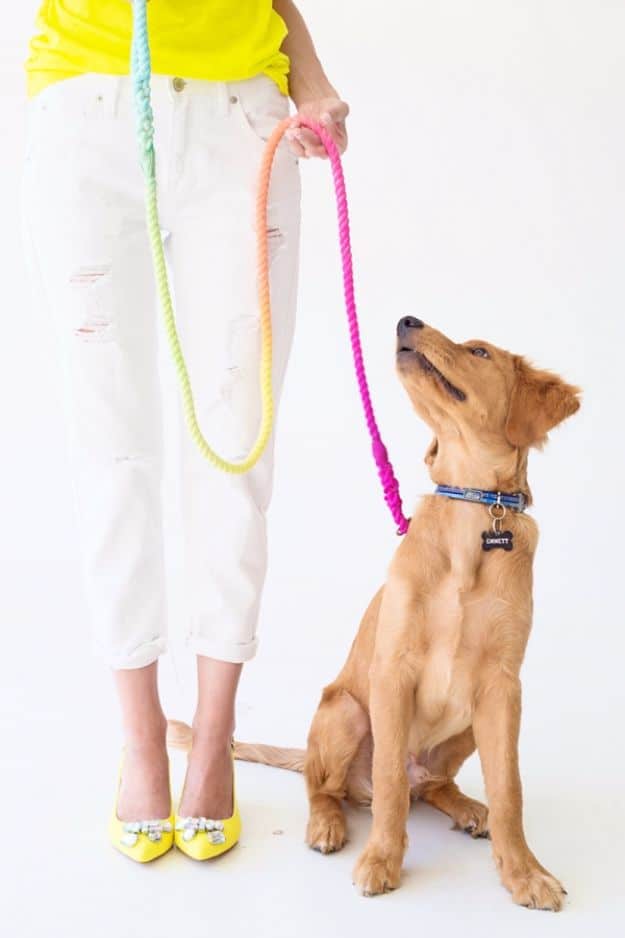 27. DIY Dip Dyed Wall Hanging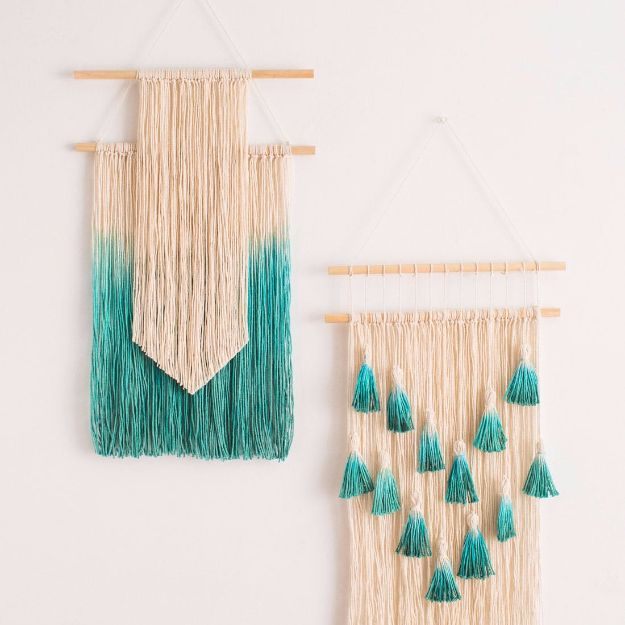 28. DIY Jewelry Sequin Bracelets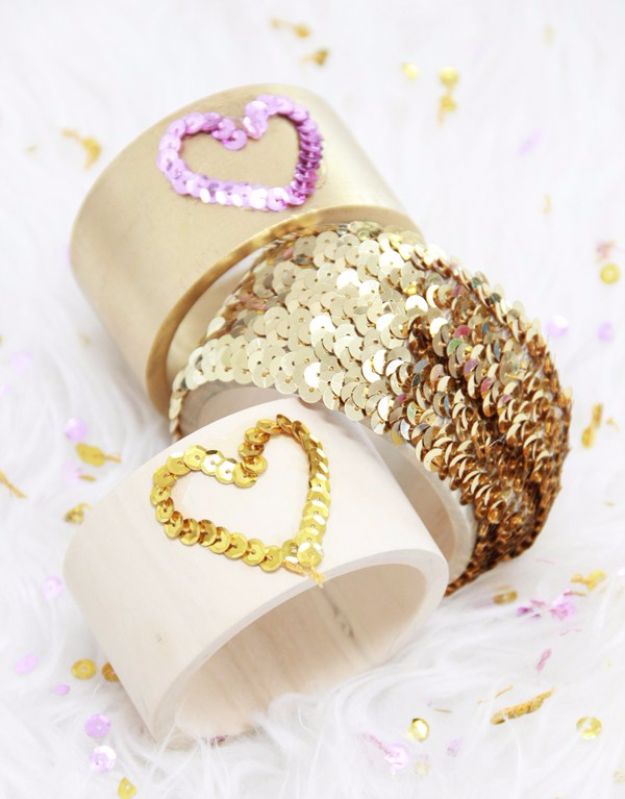 29. Fabric Covered Magnetic Frame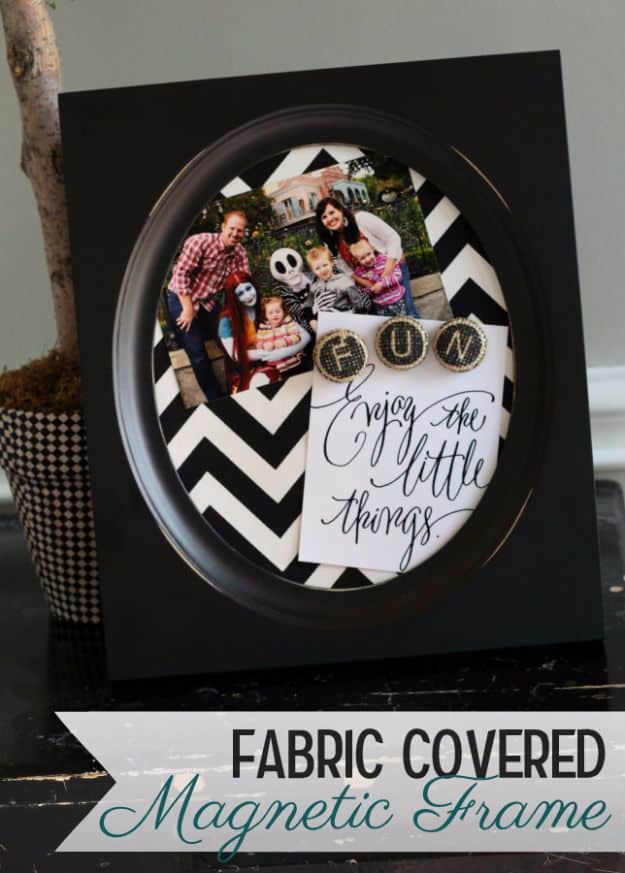 30. DIY Jewelry Holder

31. Photo Frame Banner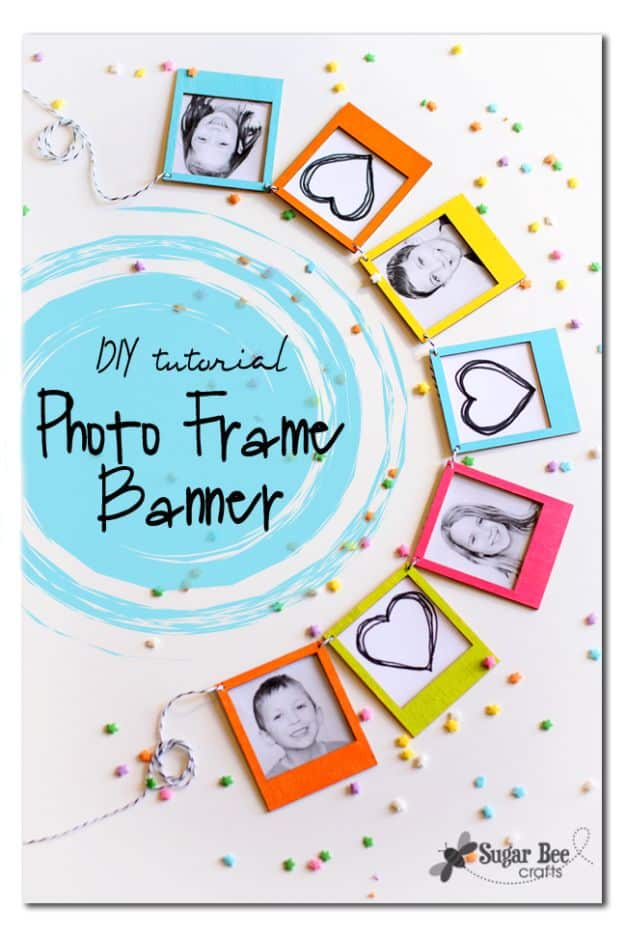 32. DIY Terrarium Kit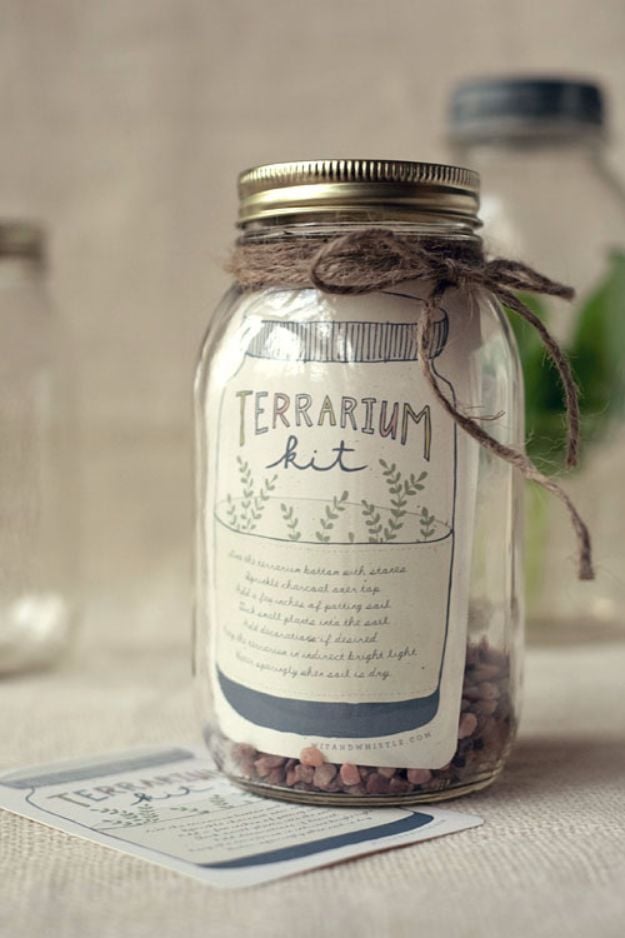 33. Floral Monogram Letters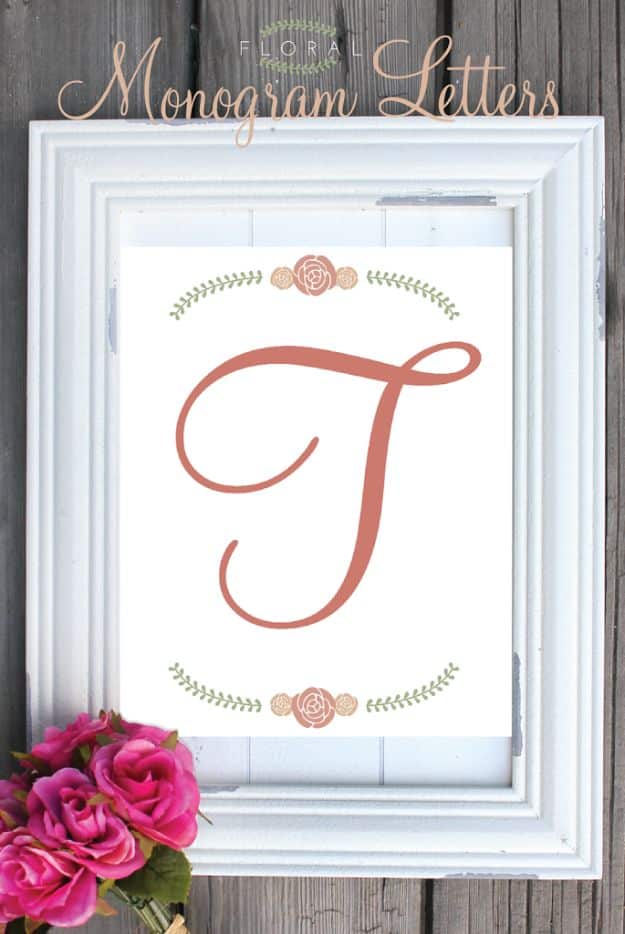 34. Recipe Book Printables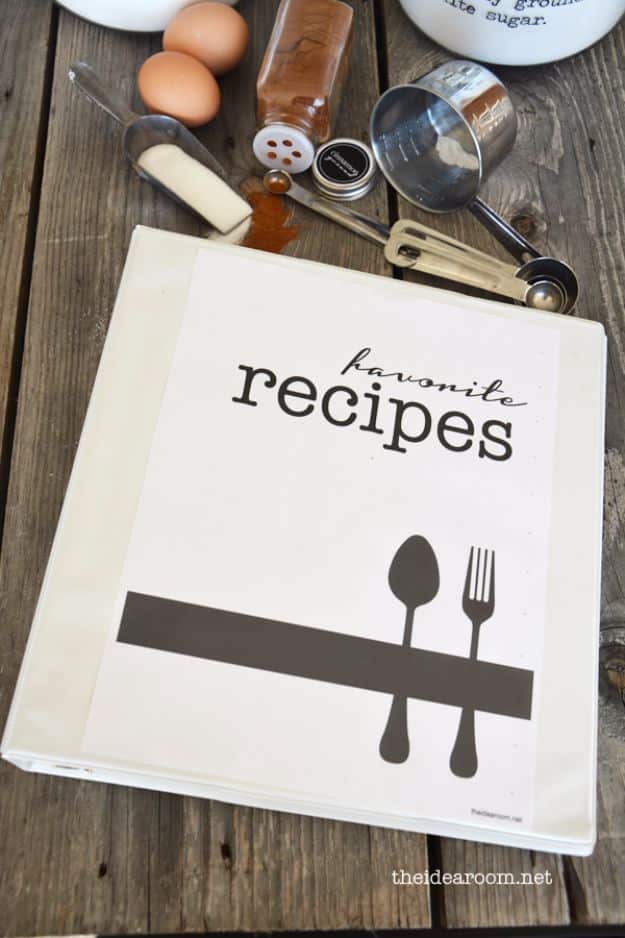 35. Anthropologie Inspired Gold Desk Organizer