7. Large Hexagon Quilt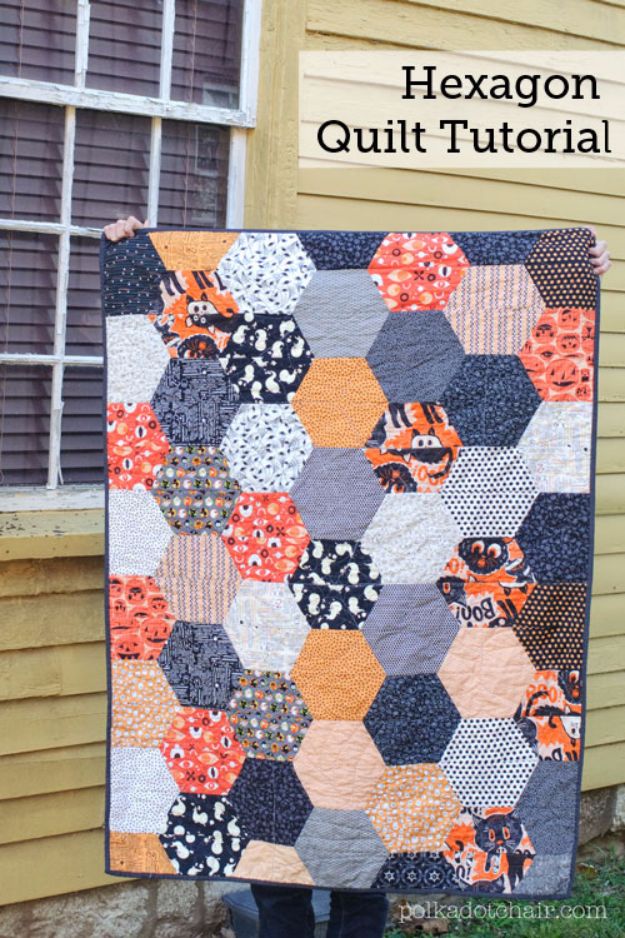 Create your own Large Hexagon Quilt by checking this step-by-step tutorial from Polka Dot Chair! All you need is a lot of fabric of course! A 10" stacker of fabric or various fabric prints, fabric for backing, fabric for batting and some fabric for binding! All now, all you need to do is check out the tutorial to know what to do with those fabrics!
8. Twin Size Triangle Pop Quilt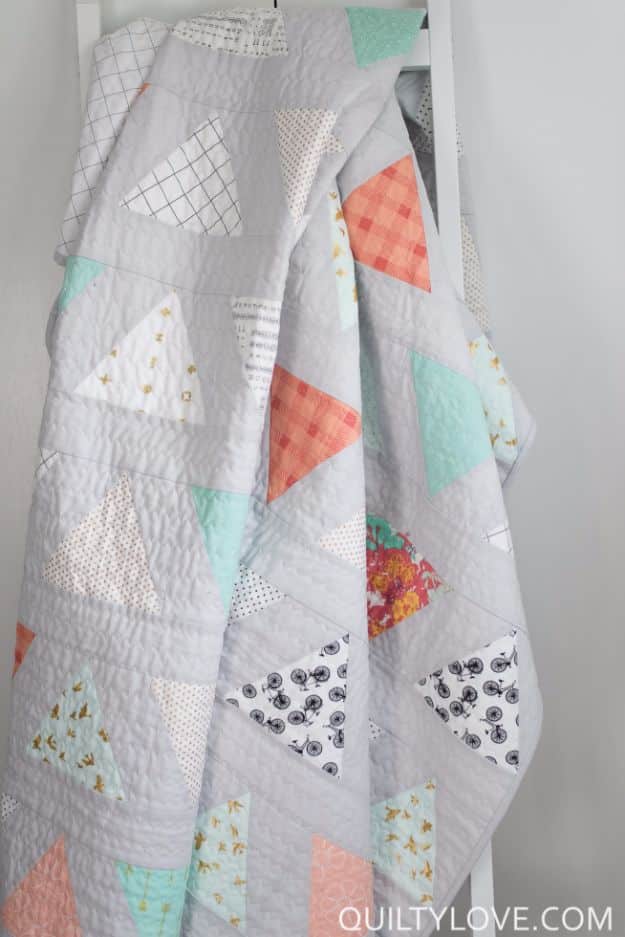 This next quilt making tutorial from Quilty Love will have you amazed on how easy it is to make. Quilty Love is going to teach you how to make triangle patterns and how to match it to make the colors pop. This Twin Size Triangle Pop Quilt would definitely work on your next movie night with your sweetheart or your family.
9. Rustic Rag Quilt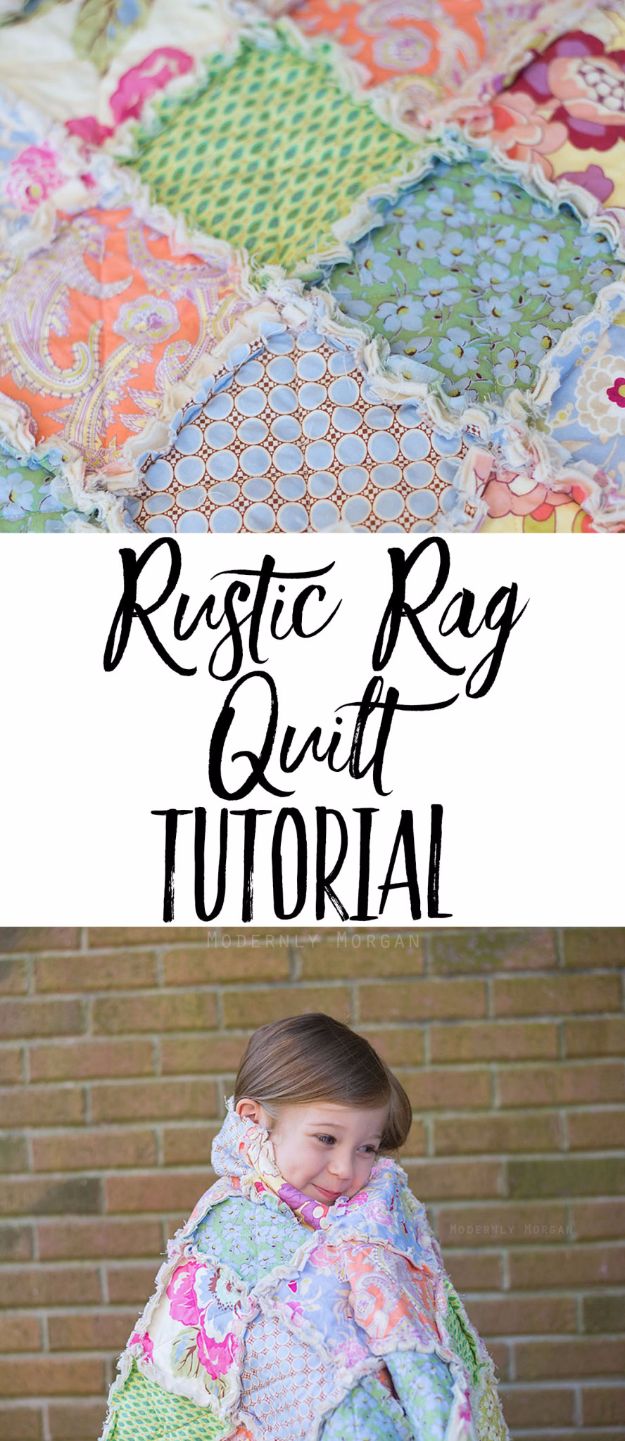 In this step-by-step tutorial you will learn to create a 34 x 44 inches' quilt, perfect to use as a tummy time quilt for a baby or a greater throw quilt for a young child. Check out the full step-by-step tutorial from Modernly Morgan! All you need is 1.75 yards of muslin for backing, 1.75 yards of fabric for front, warm and natural cotton batting, walking foot, spring loaded scissors, neutral thread, rotary cutter, mat, cutting ruler and some pins!