Love quilting but need some new ideas? Check out these fabulously free quilt patterns we found. 35 cool ideas to try out for your next quilting project. From simpler ideas for beginners to some awesome patterns for the experienced quilter, these great projects will definitely be ones you will want to add to your "make next" list. Some of them use quilting scraps, too. From pretty home decor ideas to baby quilts to the best ideas to give as gifts, we know you are going to love looking at these as much as we do.
35 Easy Quilt Ideas with Patterns
1. Peaches & Cream Quilt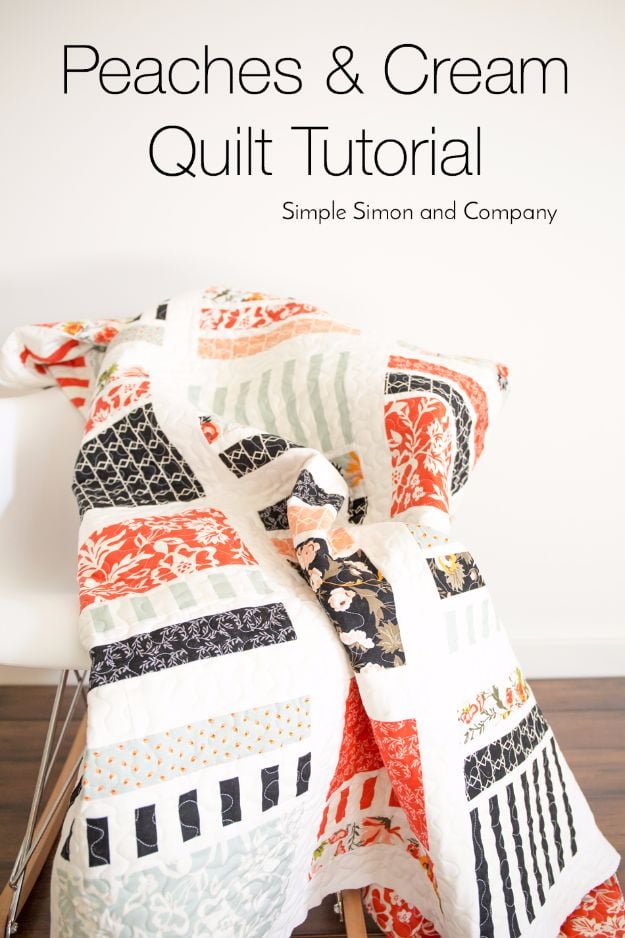 I just loved making this peaches and cream quilt and know you will, too! Easy enough to make in a weekend, and we know not all quilting projects are!
2. Candy Bloom Quilt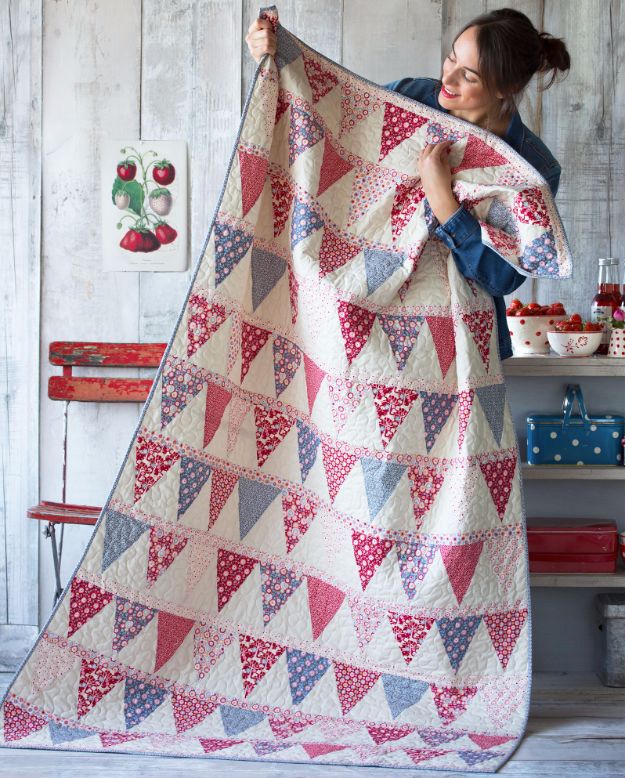 I tried sewing this quilt when I needed a super special gift idea for my granddaughter but did not have all the time in the world to make it. The pattern is easy enough for those of us who don't quite yet consider ourselves quilting experts. It only took me a few days to make this super cute DIY quilting idea.
3. Arrows Aweigh Boy Quilt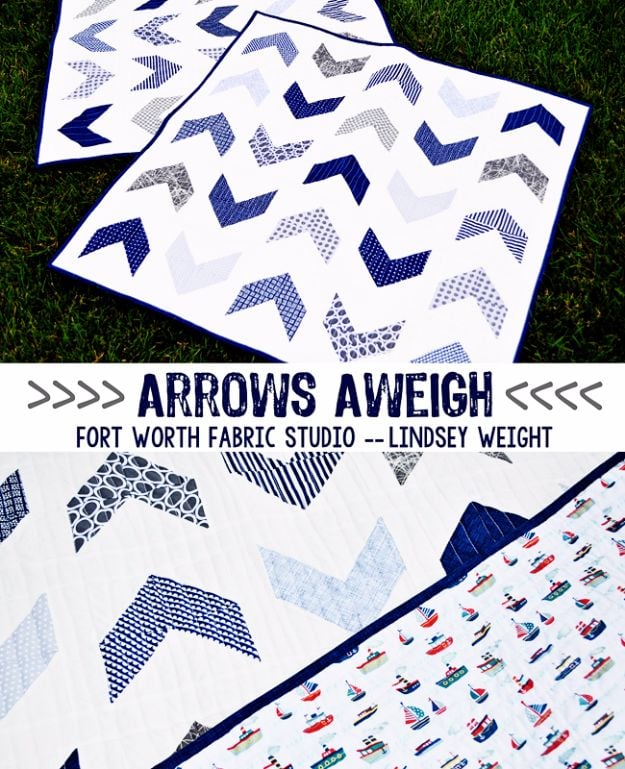 How cute is this easy quilt idea? I am making this one for my guest room. How about you?
4. Rainbow Mini Quilt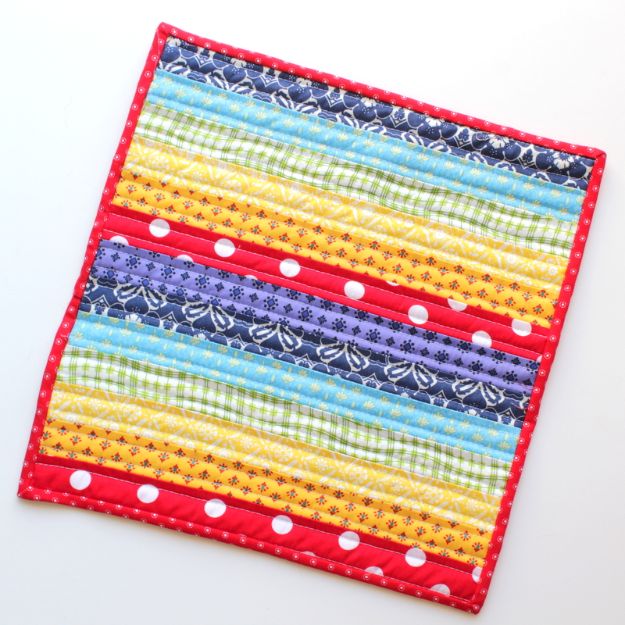 This small quilt is definitely doable in a weekend. Super easy, but as cute as can be. If you are looking for an easy quilting idea, start here with this colorful mini quilt tutorial.
5. Shoo-Fly Quilt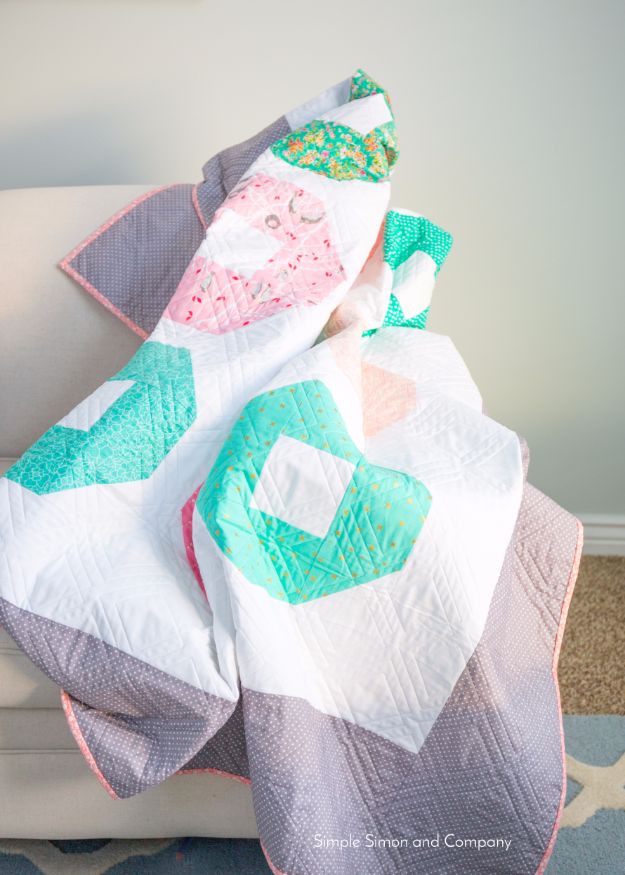 In this next step-by-step tutorial from Simple Simon and Company you will learn to create your own shoo-fly quilt! Check out Simple Simon and Company now to get a full tutorial on how to make simple quilt blocks, making a full quilt, how to create patterns, and you can also get a few tips for quilting, how to cut fabric, pressing and a lot of things about quilting. Go check it out!
6. One Hour Triangle Quilt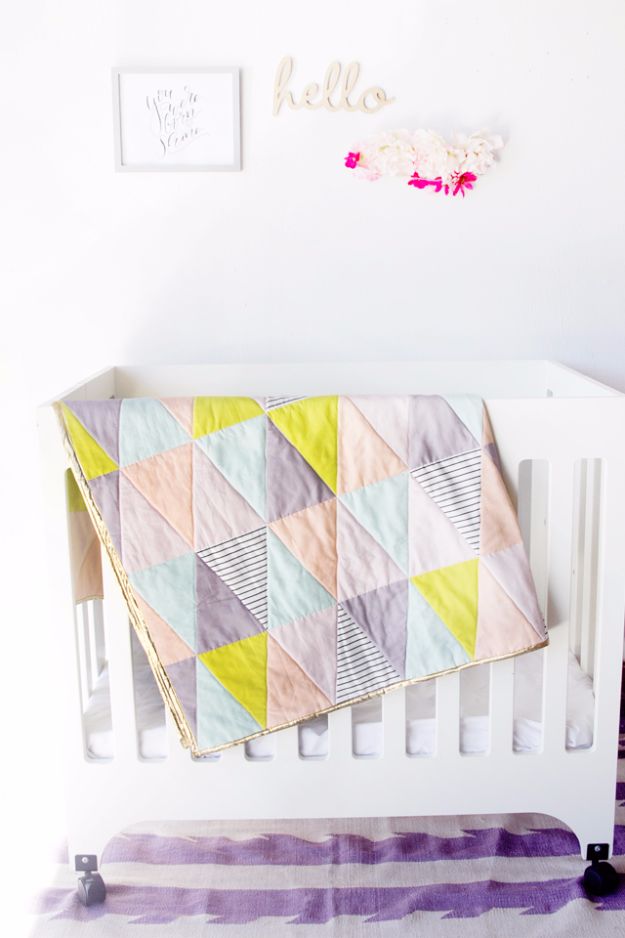 This next quilt making tutorial that we have only takes about an hour or so to make. Making quilts isn't always easy especially when it's a large one you are making. So this tutorial that we have from See Kate Sew will help you finish making aa quilt in just about an hour! Check it out now so you can create your customized triangle quilt as quick and easy as ever!