Card trick quilt is a bit difficult and complicated for others, that's why Missouri Star Quilt Company on YouTube is here to help make things easier. Through this technique, you will learn how to achieve the card trick effect with only simple and easy-to-follow steps. Read down below for the full instructions and watch their video tutorial as well for more details.
Materials:
Fabric strips
White background fabric
Scissors or rotary cutter and a cutting mat
Needle and thread
Ruler
Sewing machine
Directions:
Step 1
Prepare your fabric strips, then from 6 different fabrics, cut six 4½" blocks and six 2½" blocks. Next, take 4 matching rectangles and squares, then separate the squares, and arrange those 4 however you want into a square, this will be the center of your block. Take 2 squares on top, lay them on top of each other with their right sides facing, then sew them with a ¼" seam allowance, sew the other 2 squares, and sew the pairs together to complete the center square, press them open. Take 2 rectangle outer pieces, then place them on the side of their matching fabric square, then sew, and press them. Cut four 2½" background fabric, then sew one on each side of the remaining rectangles before sewing them to the centerpiece of the block, and press them nicely.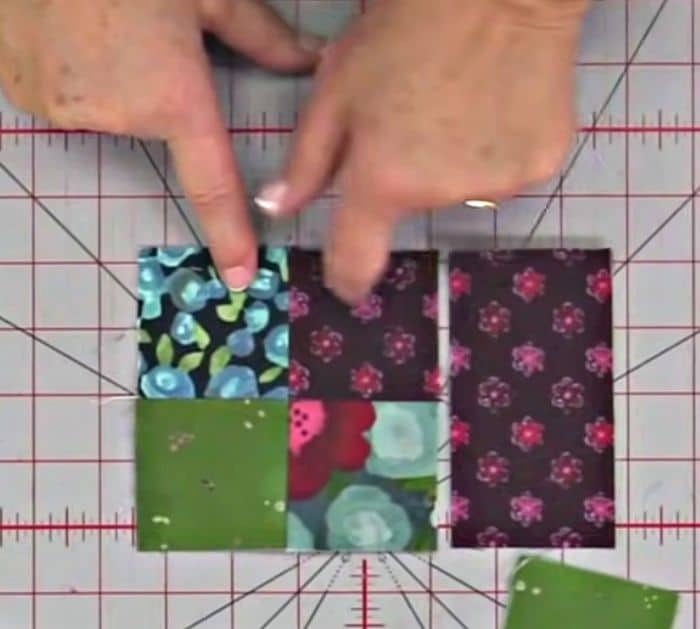 Step 2
Grab a white background fabric and cut it into a 7″ square, place one 2½" block on 2 diagonally opposite corners, then sew them from corner to corner, and trim the outer side ¼" away from the stitching. Press the corners to open then cut the whole piece in half diagonally, and create another set to have a total of 4 pieces. Place them around the sides of the block with their colored fabric pointed edges facing out, then sew them one after the other, and press them open in between each sewing. Trim out the sides of the square to even out the edges if needed. Make a few more of this block, then sew them together until you finish your quilt, and you're done!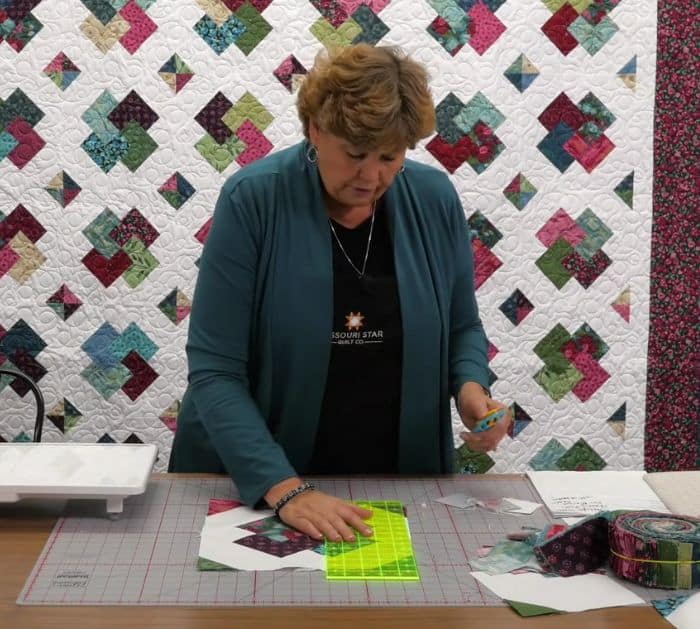 *All image credit belongs to Missouri Star Quilt Company via YouTube. Follow and subscribe to their channel for more!
Easiest Way To Make A "Card Trick" Quilt