Looking for some homemade gift ideas for your dad, boyfriend, husband or brother? When it comes to Christmas gifts for men, birthday gift ideas for guys or that present you need to give to your brother, these gifts are not always the easiest to choose. However, we found some of the most awesome DIY gifts for men ever and wanted to share them with you. From home accessories to cool man cave decor ideas to handmade grooming supplies that are sure to make him feel special, you are sure to find the perfect thing or things to make for your guy. For crafty but manly ideas that are actually cool, check out this list of DIY presents guys love to get for Christmas, birthdays, anniversaries, Valentine's Day or pretty much any day of the year. Whether you are looking for easy DIY Christmas gifts for him, cool homemade birthday presents for guys, or something special to make for Dad, we have 40 of the best gifts to make for men here. Check out the step by step tutorials with pretty photos and choose a few to make before the holidays. He is sure to smile big when he opens one of these awesome DIY gifts, knowing you made it just for him.
Best DIY Gift Ideas for Men

1. DIY Necktie Zip Pouch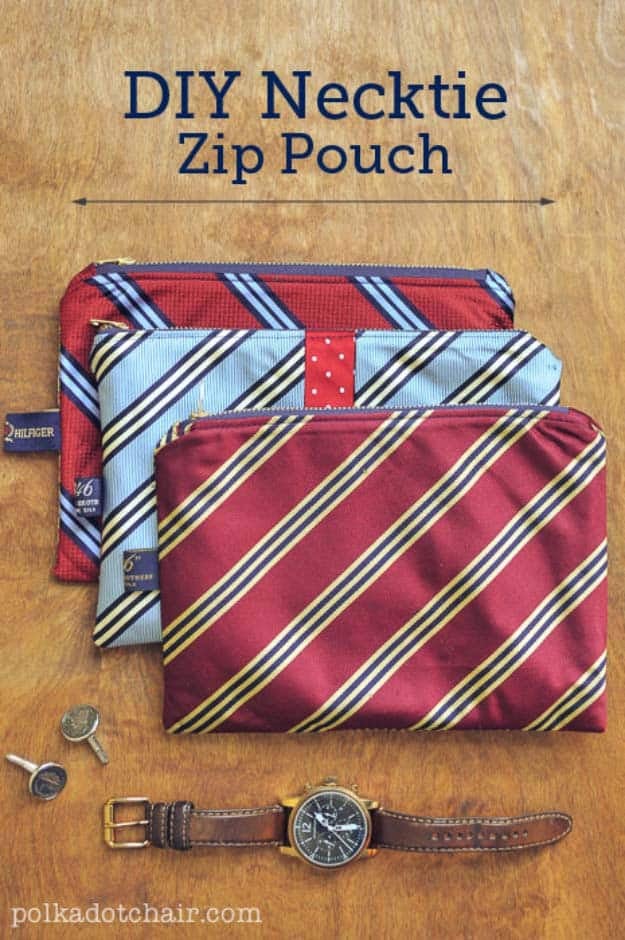 I made two of these this year for Christmas gifts, one for my father-in-law and another for my brother. They both loved these awesome handmade bags that are created from the ties of your choice. Creative DIY gifting at its best. I found a bag of men's ties at Savers and remembered this fantastic DIY gift idea I saw on Pinterest. The sewing instructions were super easy to follow, its a fantastic little DIY project for the novice hobby sewing person or the well-versed seamstress. One of my favorite DIY Christmas gifts for men, this pretty pouch is sure to be something he does not already have,
2. Wood Slice Serving Board for Him

My husband is a specialty cheese and exotic salami addict. I never have to worry about what to make for appetizers when his high powered legal team comes to our home to talk business strategy. Most men love eating and serving meat and cheese, so what better gift than to give them something cool on which to present their cocktail party feasts? You should see the look on those lawyers faces when they see this rustic DIY gem. They just want to be boys again traveling down the river in a raft like Huck Finn. This has to be one of my favorite gifts for men ever, as it is the top favorite of all the DIY gifts I have ever made. Everyone who sees it stops to admire this simple, rustic serving board. I made this DIY gift idea for my boyfriend, and he just loves it, can't believe I took the time to make this for him, much less that I knew how.
3. Simple Leather Keychain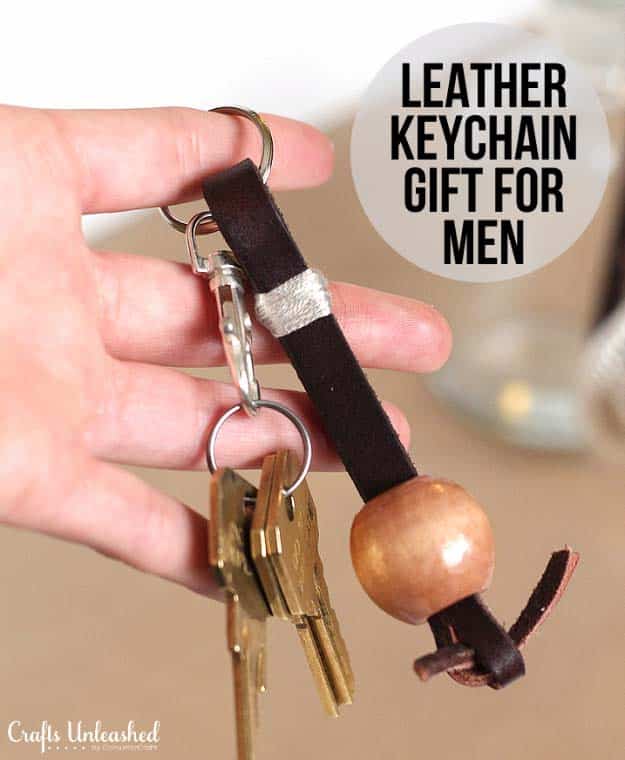 I love making DIY leather projects, and this keychain is the easiest projects I have ever tried. I was in a pinch for a group gift for my Son's scout troop buddies, so the leather keychain was a quick, inexpensive, easy choice. I had tons of scrap leather laying around and some old wooden beads, so the gift project cost was zero. There is an excellent tutorial in the link, but for all you accomplished DIY leather crafters, it will be as simple as a split tie assembly. Cute DIY stocking stuffer ideas for men, these handmade key chains are sure to be enjoyed for many years to come.
4. Bottle Cap Fishing Lures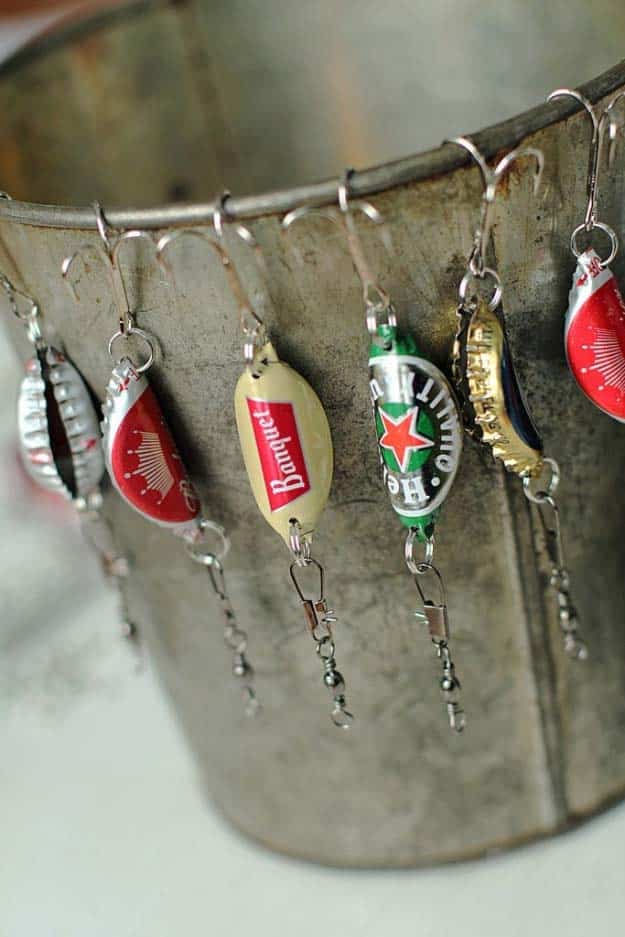 My Brother is a champion fisherman, he fishes off the jetties in Galveston and brings home the bounty to his family. He also is the one person you can never find a gift for. So I turned my DIY gift ingenuity into gold when I decided to make him a set of fishing lures from the bottlecaps from his Heineken beer bottles. He laughed so hard, and set it in his office as a part of his cute coastal fishing decor and it was a very proud moment for me, to know my mean Bubba thought I did something cute. If you need an awesome DIY Father's Day gift idea or a cool homemade Christmas present for Dad, try making these fun bottle cap fishing lures.
5. Leather Wrapped Flask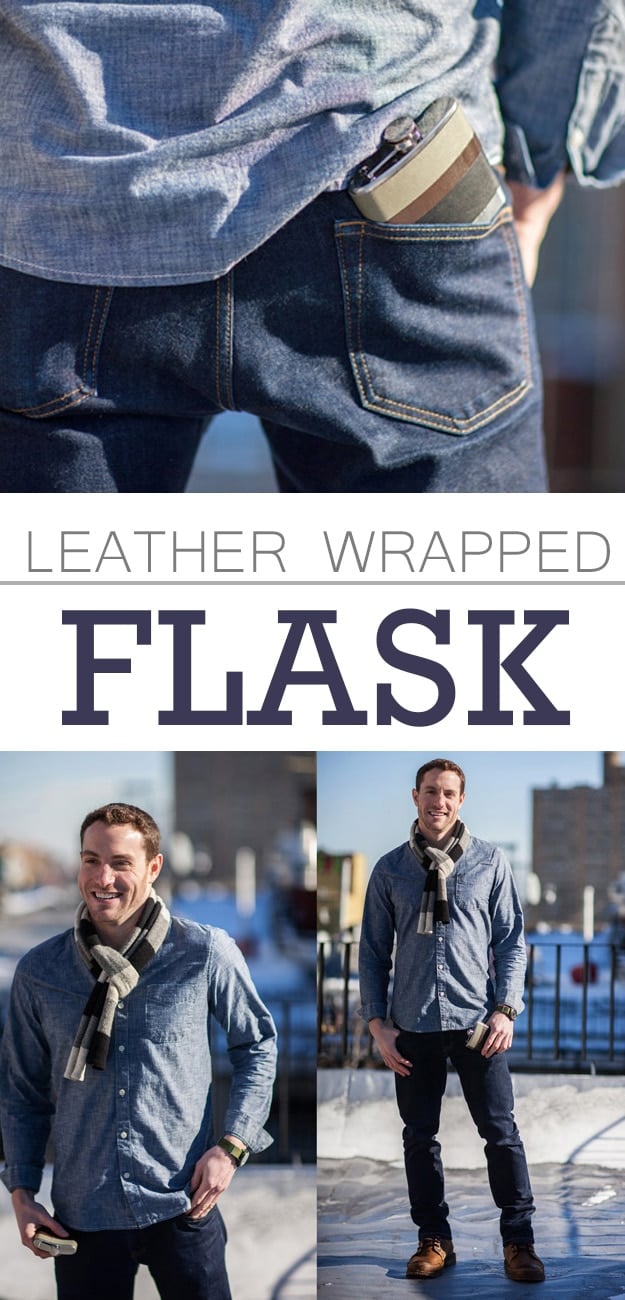 I love DIY leather crafts and any project utilizing scraps of leather pieces because I have so many laying around my craft room. This Leather flask covering is simple to make, just by gluing leather scraps to a metal flask. I'm making one for my cousin who makes a very special Fire Cider to carry around with him during the winter months. He's going to be super stoked because he and I both know there are more ways to use a flask than to house alcohol. 😉 A perfect DIY gift idea for the wedding party, groomsmen love getting these. Also sure to be loved by Dad, the boyfriend, your husband, brother and pretty much any guy around.
6. Woodsy DIY Beard Oil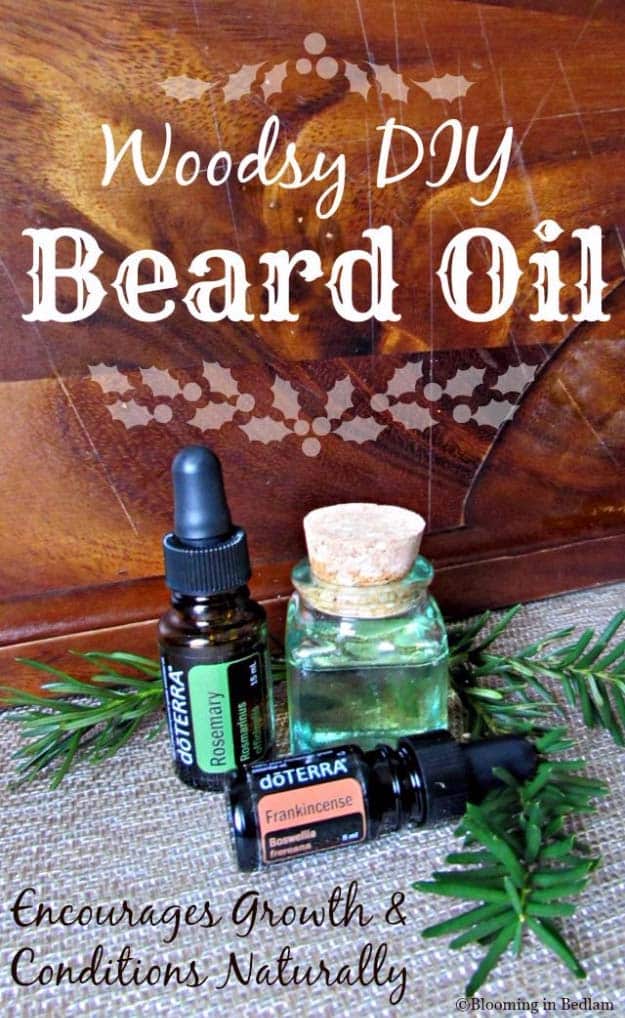 My husband grew a beard, well I never was that taken with the Grizzly Adams mountaineer look, but its grown on me. My only issue with his beard was that it could feel a bit bristly when he snuggled with me at night. I started doing some research and realized beard oil was the answer to the problem. Imagine your hair without conditioner, not a good look as we all know. So I let him pick out the essential oil smells he liked and I mixed it with grapeseed oil which is lovely and light and does not make his beard oily at all, just soft as a kitten. Now every night when I cuddle my sweet fury bear I melt into his soft, delicate fur and get cozy on a long Winter's night. If you need cool DIY stocking stuffer ideas for him or an inexpensive Christmas present for men, this homemade beard oil is one of the best of the best ideas to make.
7. DIY Magnetic Wristband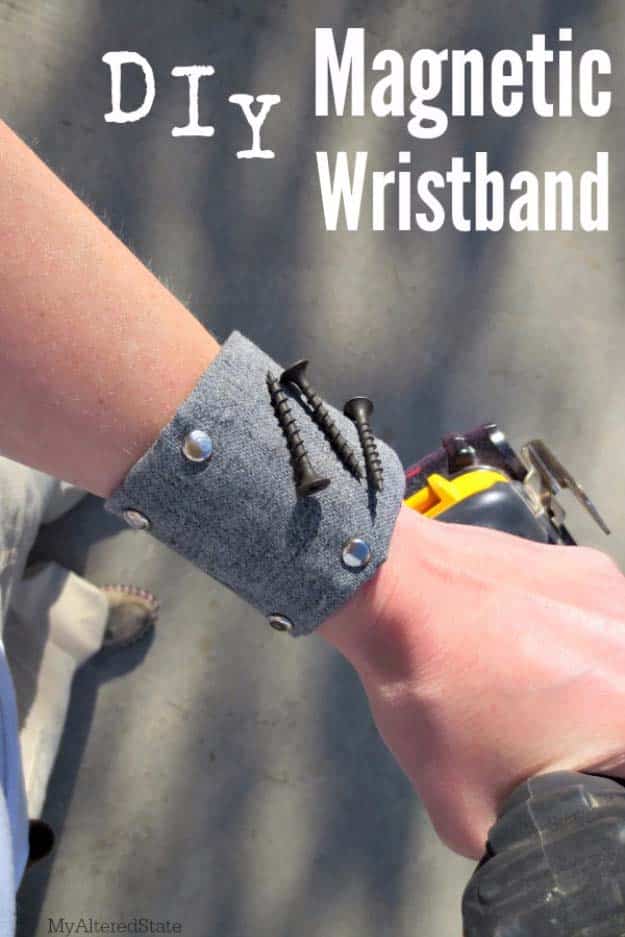 My best friend who is also my DIY partner in crime is always losing our screws, pins, and staples when we craft together. I made her this magnetic wristband and is the perfect solution to our problem. The screws and pins are always close at hand and never fall to the floor. The magnets also help her arthritis so its a big win for your DIY friends this Christmas.
8. Leather Tool Roll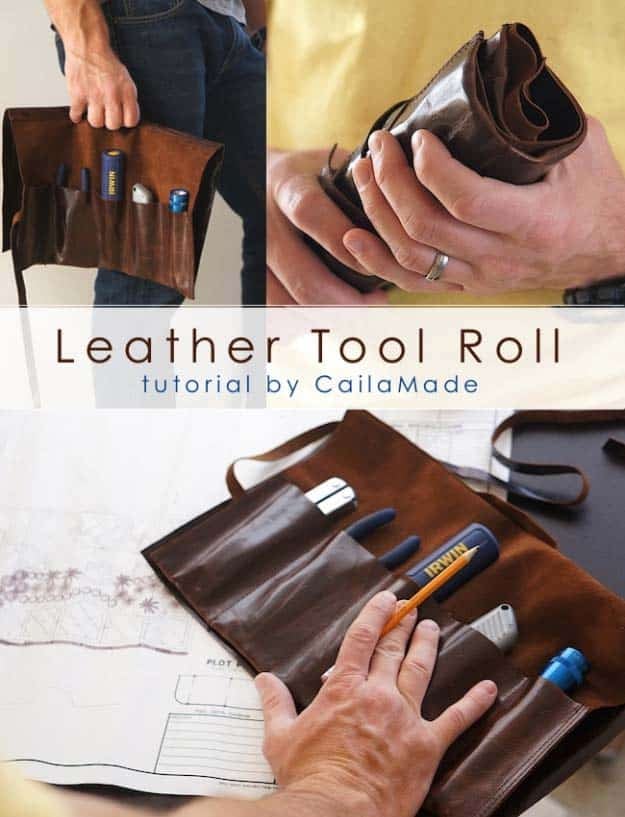 Leather is my favorite DIY medium to work with because its so easy and glues extremely well, holds magnificently, lasts forever, and looks so classy. I made this pouch toolkit for my Son using this simple cut and sew tutorial, but I used leather glue that I got from Tandy Leather Company, it holds anything. I make all my leather skirts and vests with it, then maybe a little hand whip topstitching for added flair. This makes a great Christmas gift idea for guys – a hairdresser (scissors & combs), a makeup artist (brushes). Any person who needs, a place for their tools will love this.
9. Personalized Mini Beer Crate

A personalized mini crate is a perfect inexpensive DIY gift for anyone this Christmas. I found these mini crates at Michael's craft store and stained them using Martha Stewart products, then added a couple of pieces of scrap leather at each end to serve as handles and they were the perfect container for wine, beer, or any holiday goodies. You get an A in presentation on this. A cute homemade Christmas gift for him, when he see this DIY gift under the tree, he is sure to smile.
10. DIY Beer Coasters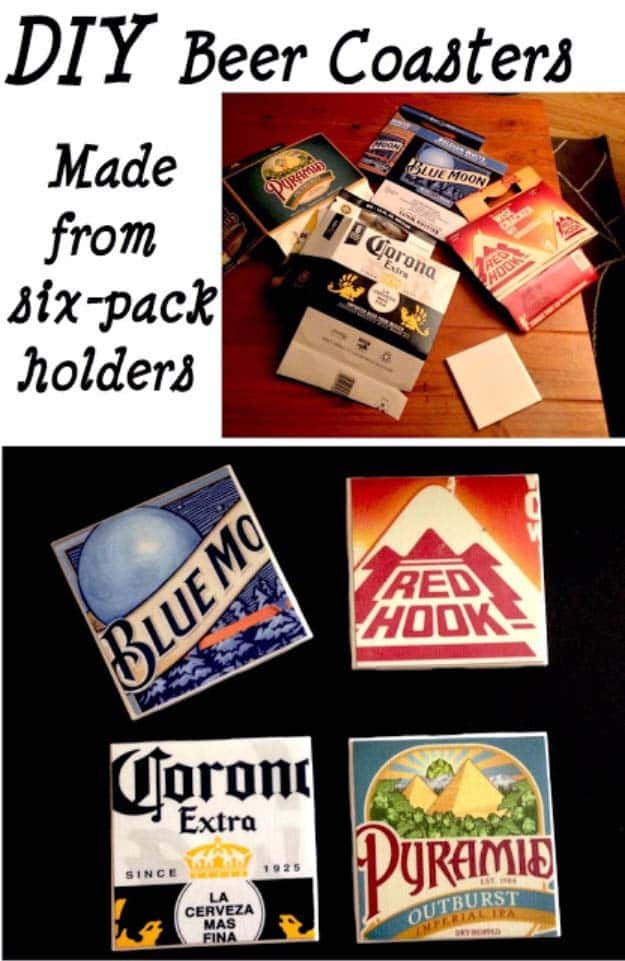 They guys around my house are always sampling exotic beer and I always thought the packaging was so cute on these little six packs, seemed a shame to just throw them away. So I saw this DIY gift idea to turn them into coasters. OMG, can I tell you how I hit the jackpot?! My husband loved them, his friends, loved them, the whole world wants them and I can't make enough of them. Maybe its time to have an Etsy shop. Speaking of these cute DIY coasters are an awesome craft project to make and sell.
11. Jack Daniels Soap or Hand Sanitizer Dispenser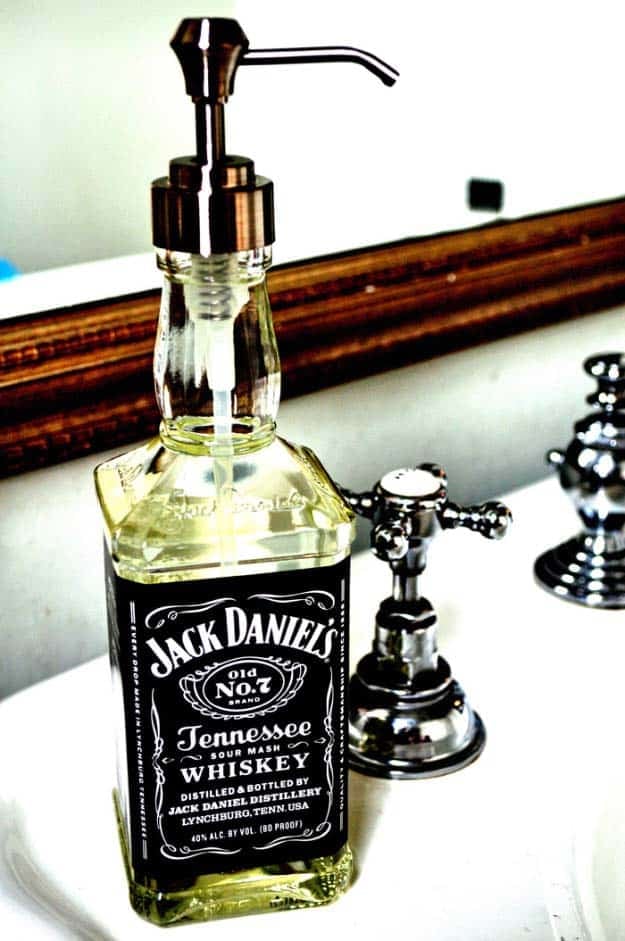 One of the most loved DIY ideas for men, this Jack Daniels whiskey bottle repurposed as a soap dispenser belongs in any man cave decor. Gift him with one of these, by no surprise it is one of the best DIY birthday gift ideas for guys. Think homemade Christmas presents and make this before the holidays. He is sure to love seeing it every day at the sink.
12. Rosemary Mint Shaving Cream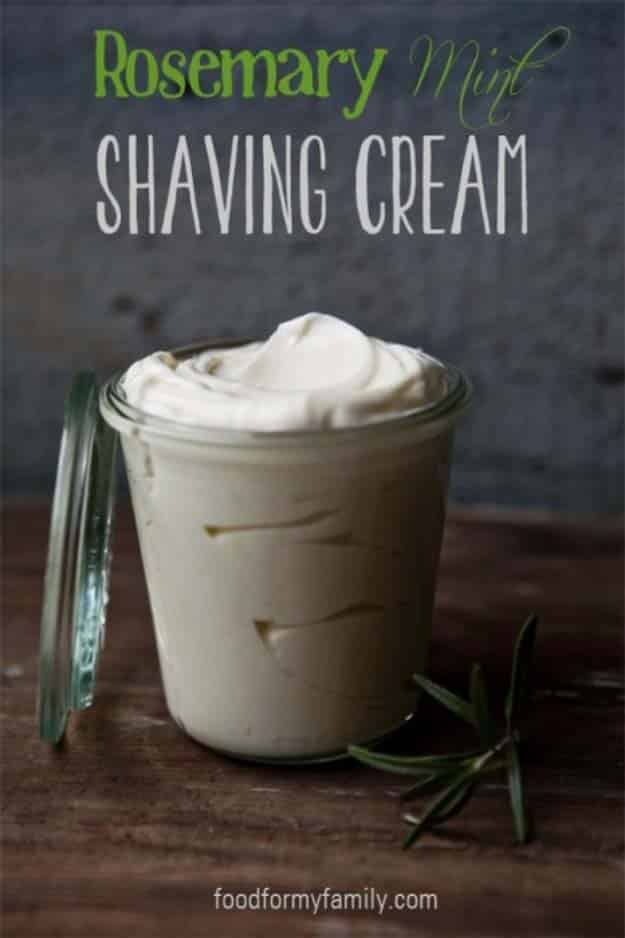 This homemade shaving cream is a nice gift idea to make for him, especially nice for a Father's Day gift idea and one of my favorite DIY stocking stuffers to make for my husband every year. You get to enjoy this one, too, as it smells amazing with fresh rosemary and mint. Make a batch and put it in cute jars, then tie a little rosemary sprig on top for an inexpensive but super thoughtful gift he is going to love opening at Christmas or any time of year.
13. Men's Suit Gift Box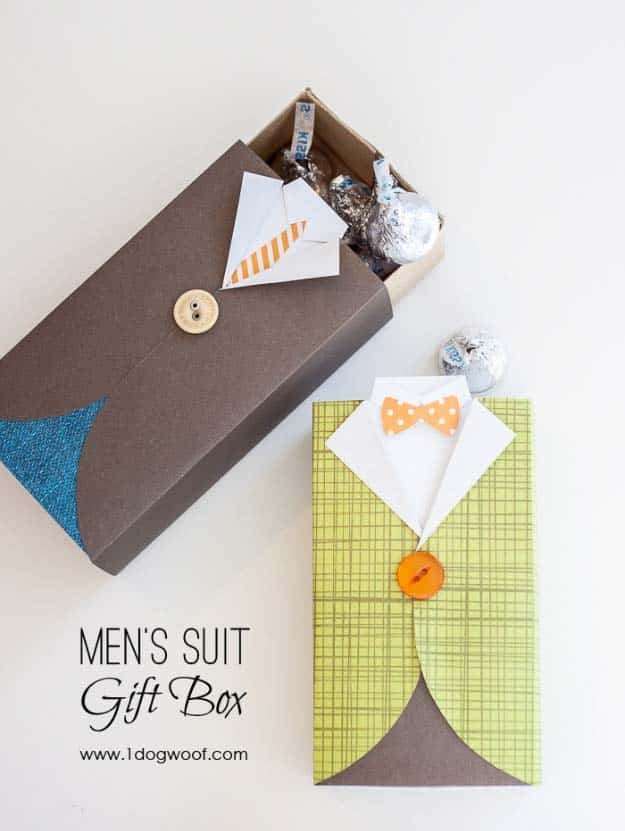 14. The Cowl of the Overly Manly Man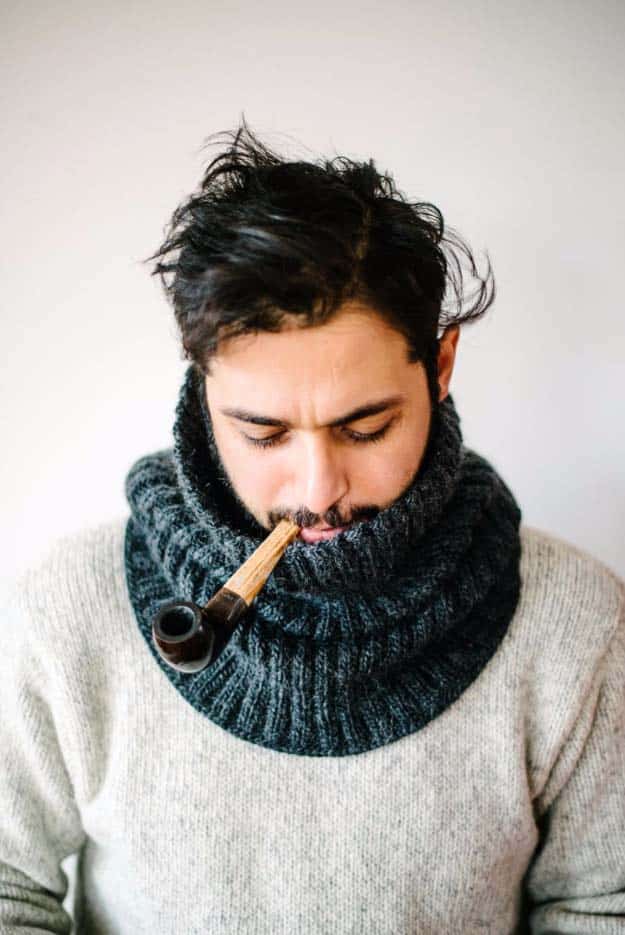 15. Cozy Wine Cover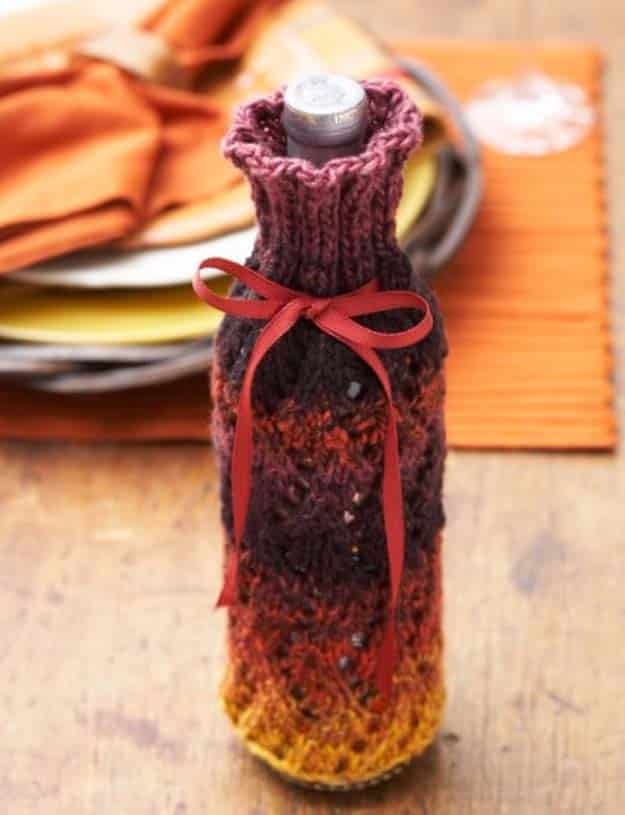 16. Magic BBQ Rub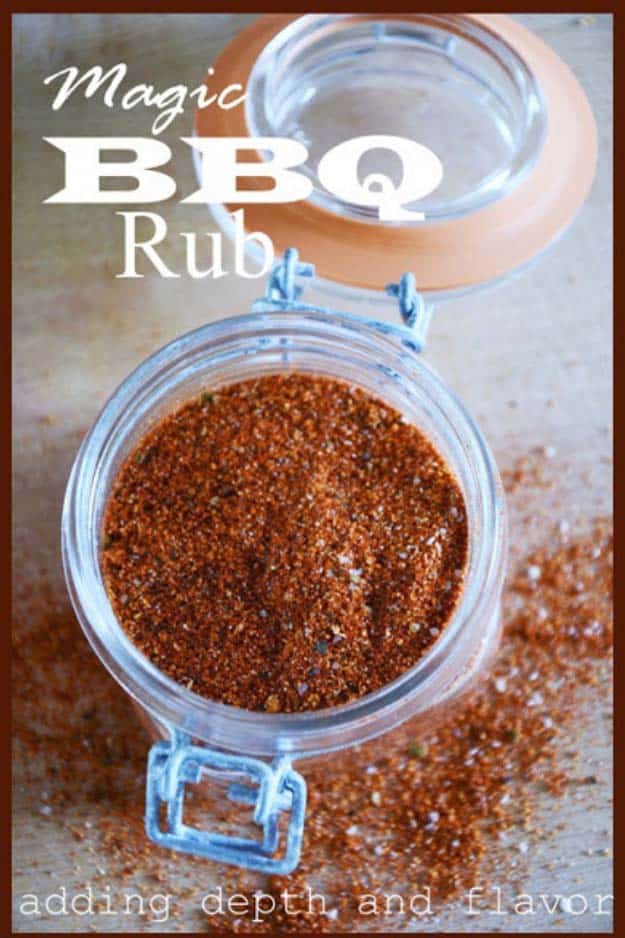 17. Painted Wood Slice Coasters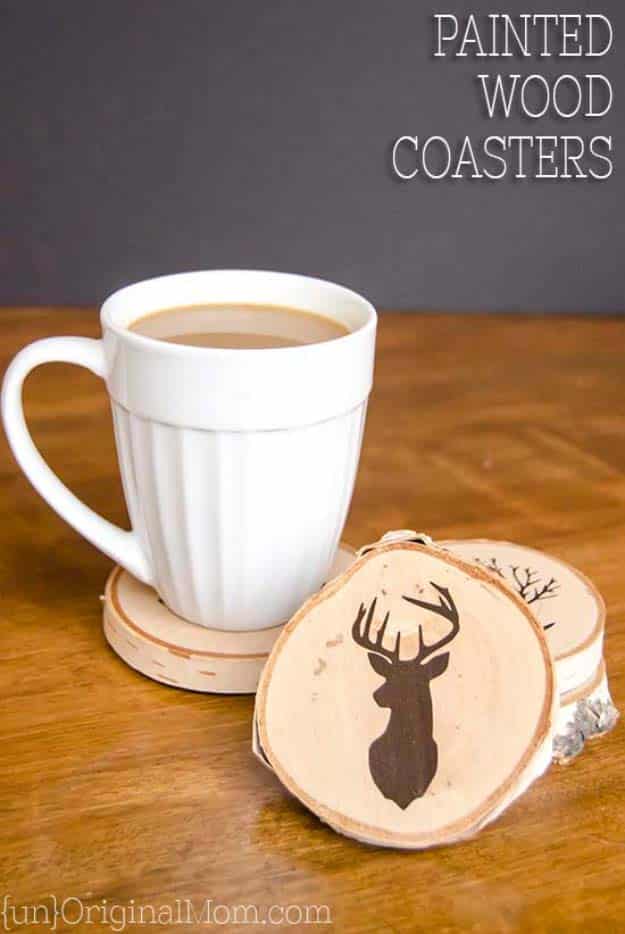 18. Shrinky Dink Tie Tack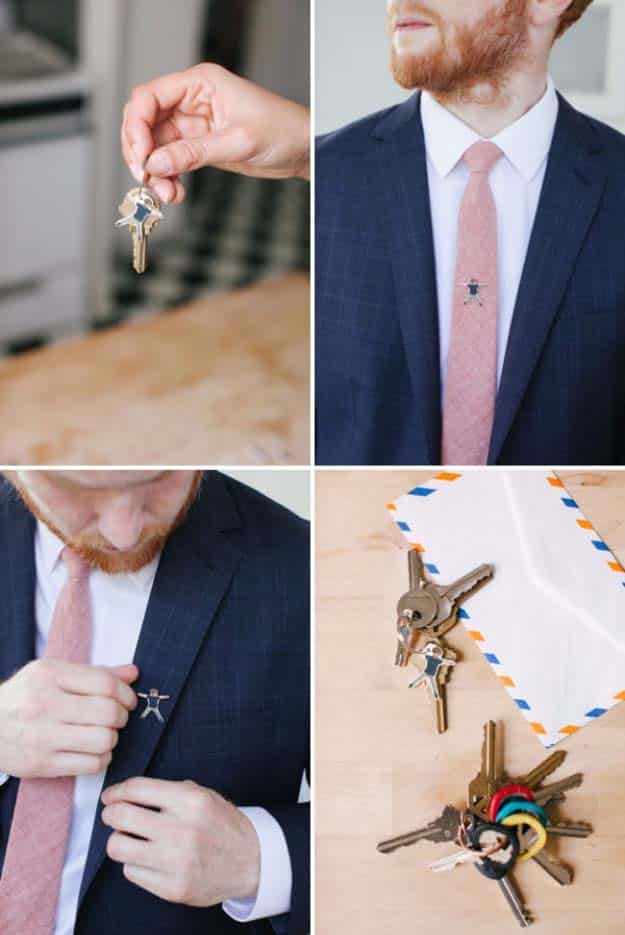 19. Geo Cufflinks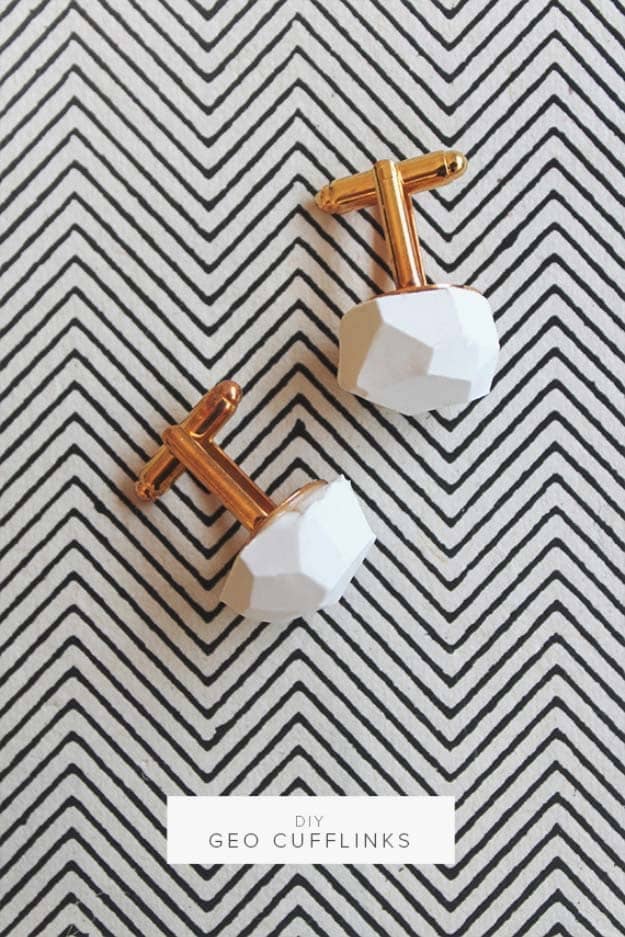 20. Loop Knit Golf Club Covers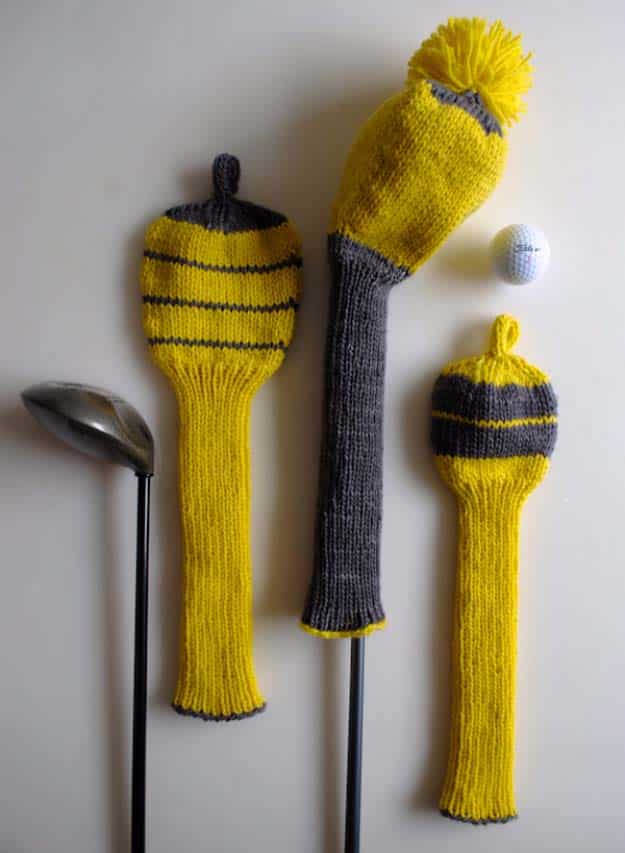 21. Leather Luggage Tag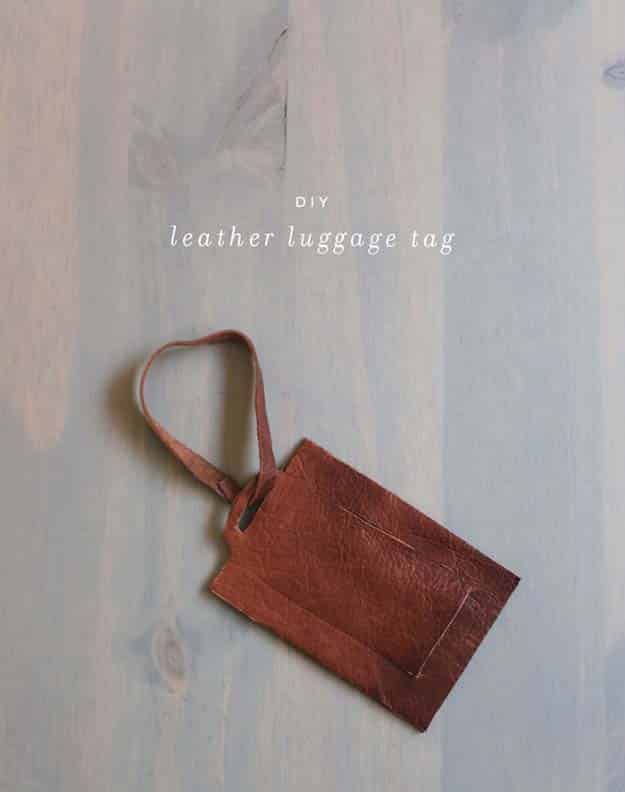 22. Cozy hand warmers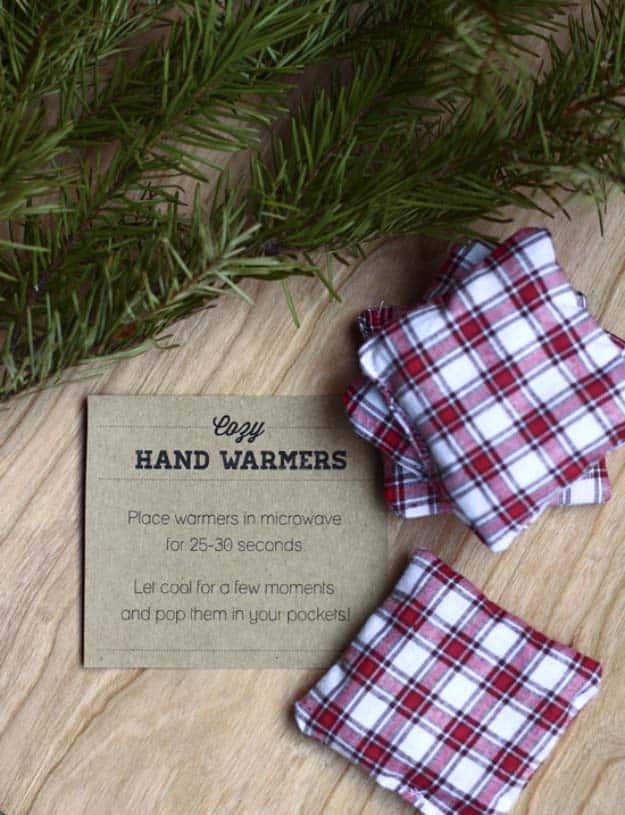 23. Belt Rack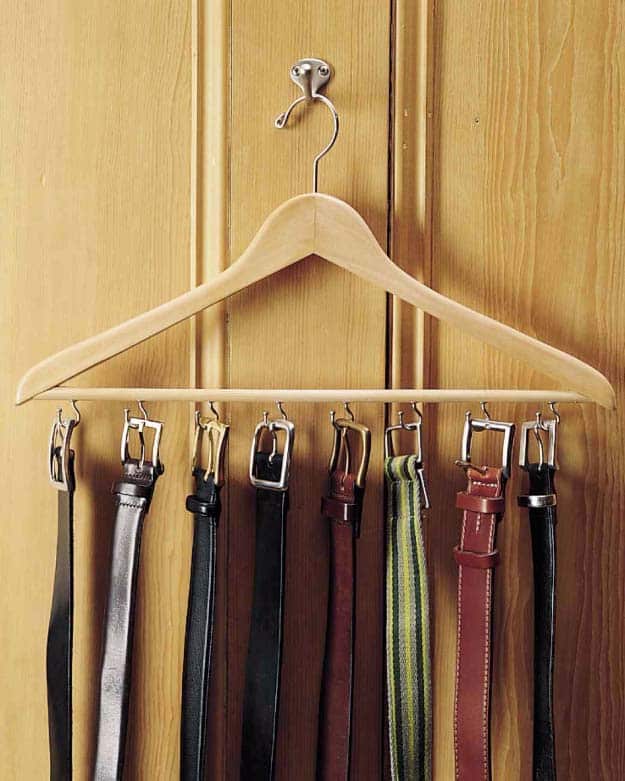 24. Beard Balm

25. Mini Herringbone Scarf for Men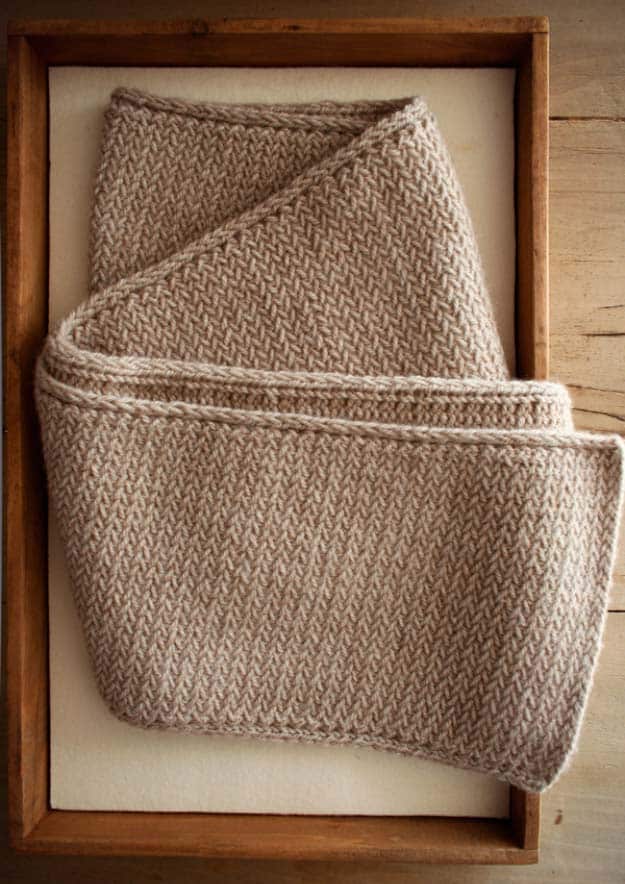 26. Necktie Wine Tote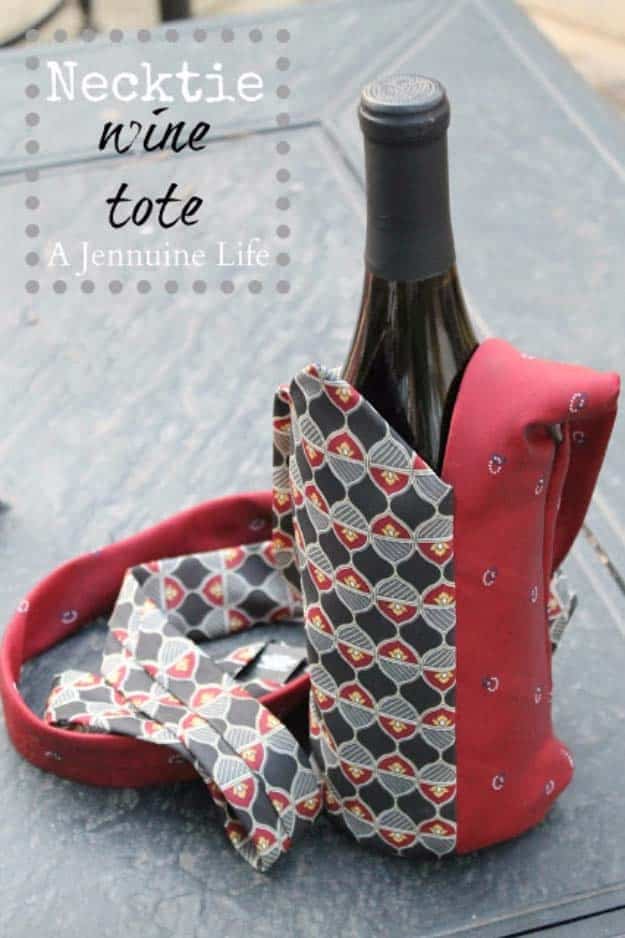 27. Mini Bar in a Jar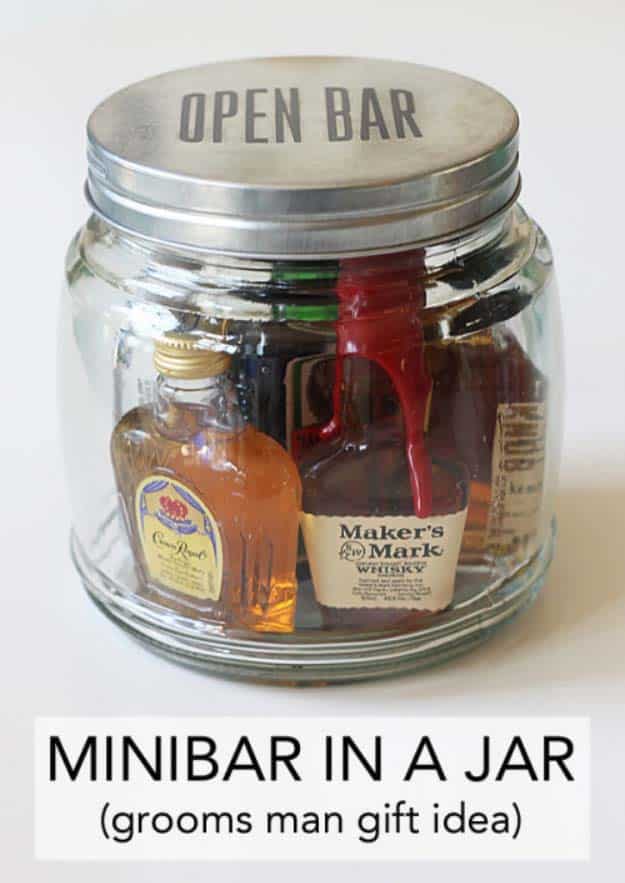 28. Personalized Bottle of Gentleman Jack

29. Outdoor Drink Holders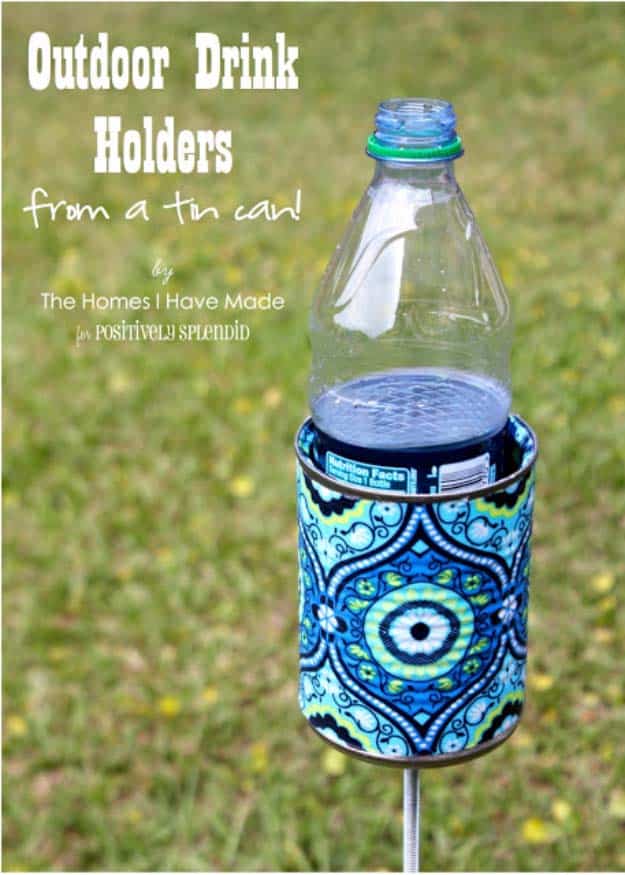 30. Mustache Cup Cozy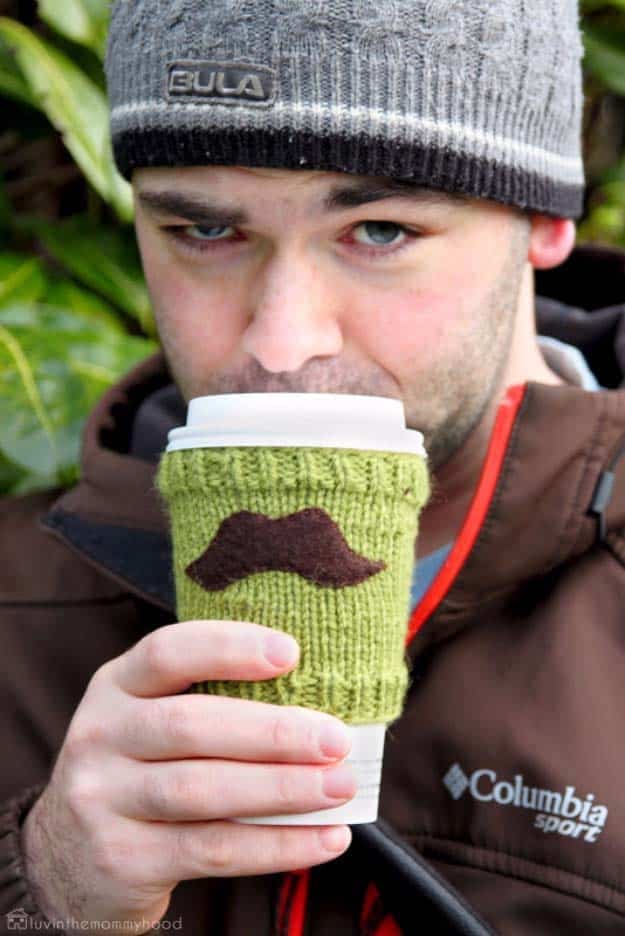 31. Paracord Lanyard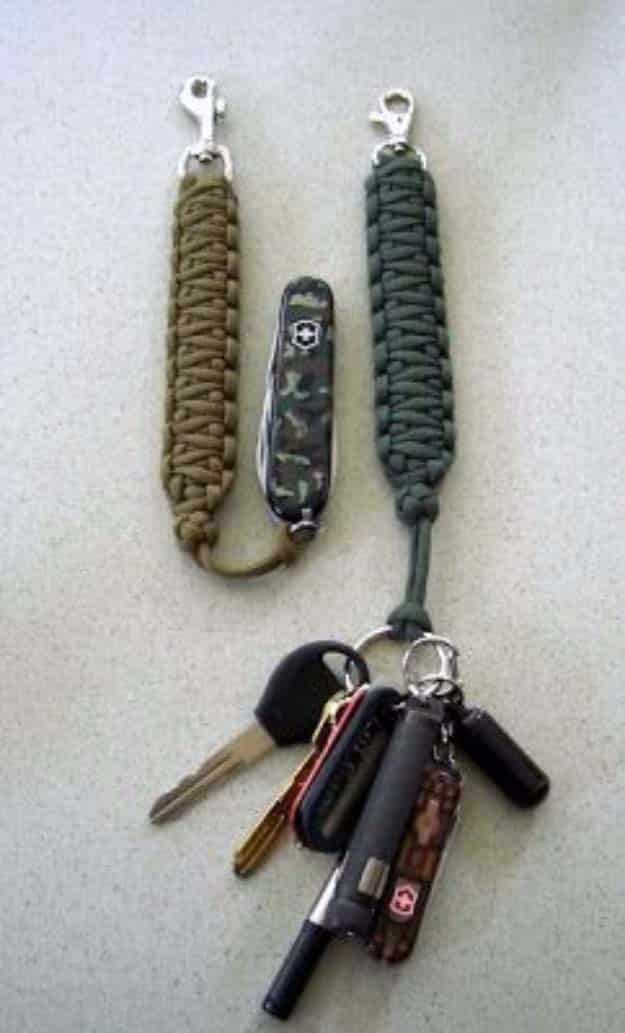 32. Manly Hand Scrub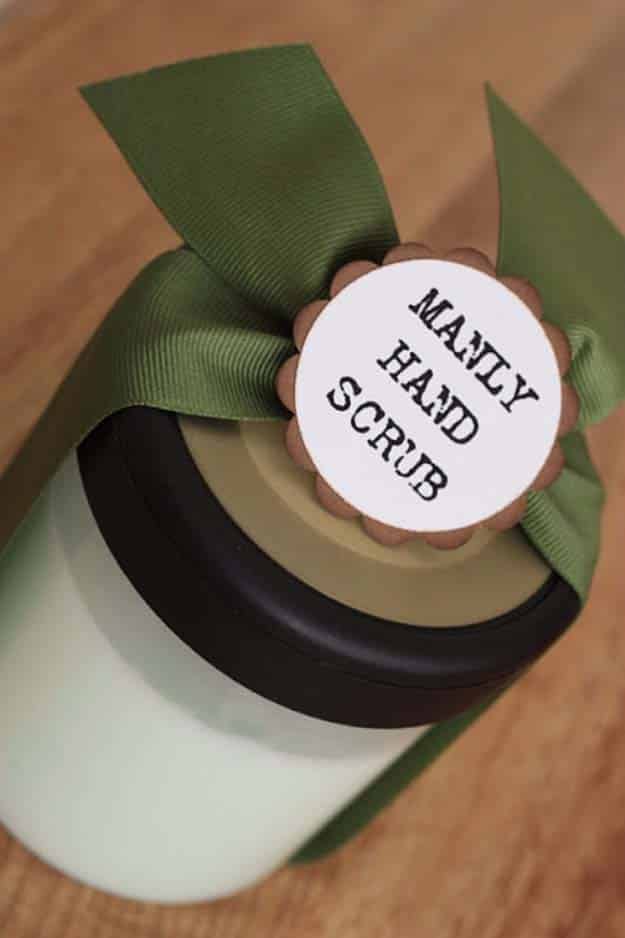 33. Bacon Salt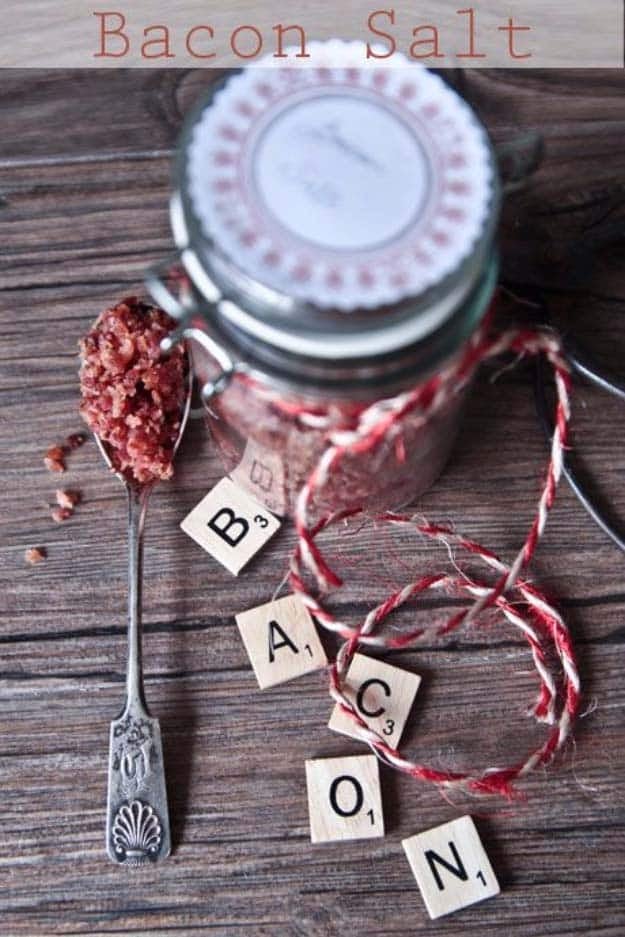 34. Hand Stamped Handkerchief for Dad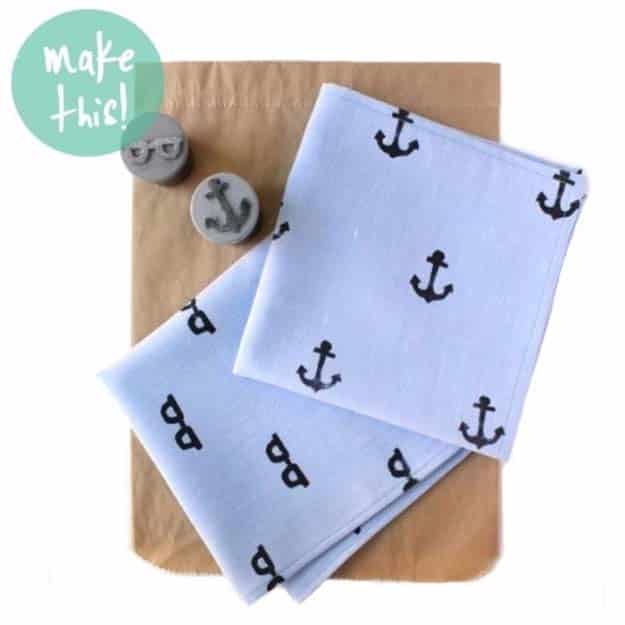 35. Car Travel Kit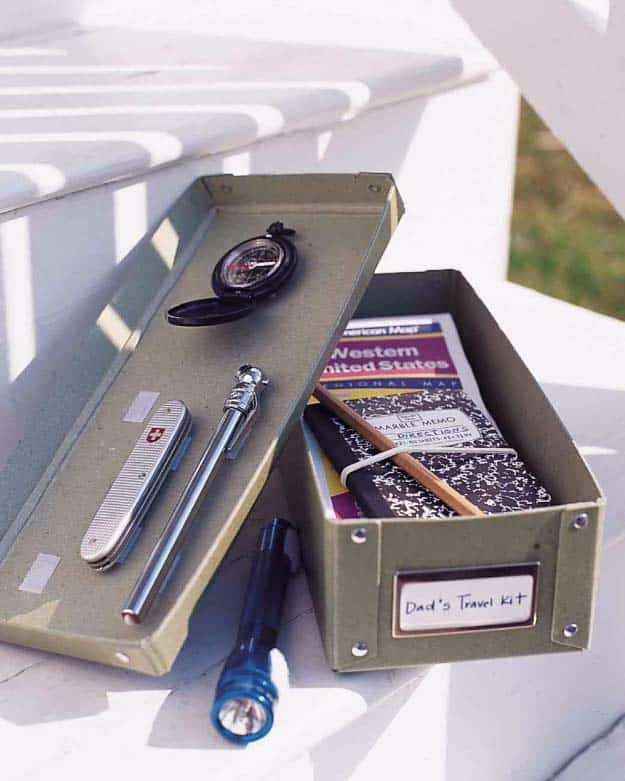 36. Elegant Skinny Tie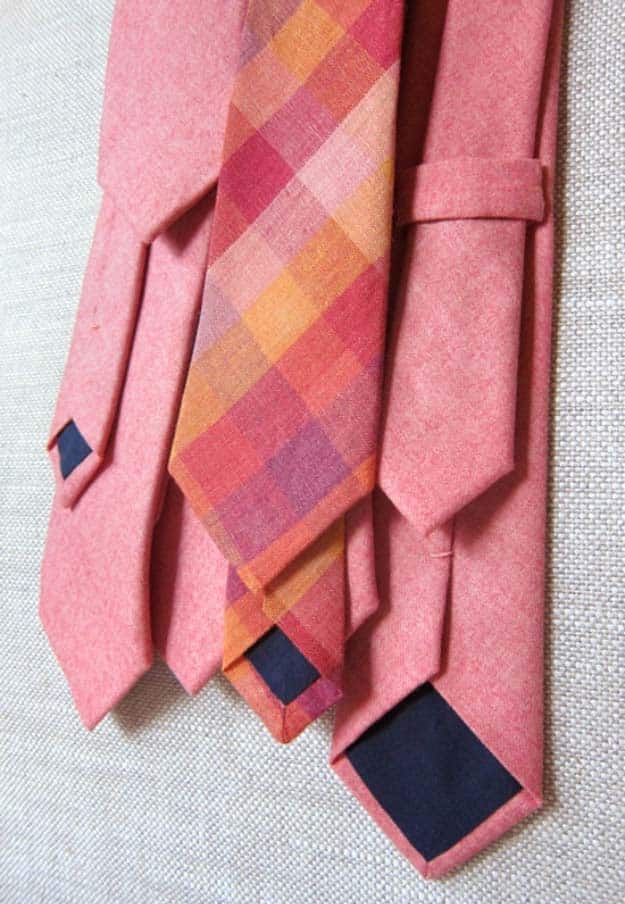 37. Corkwall Dart Board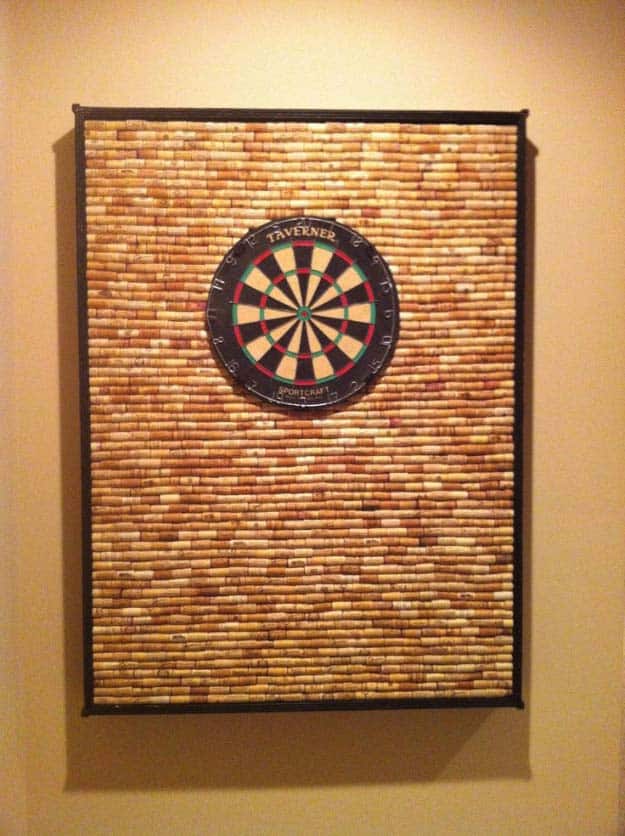 38. Leather Wallet for Guys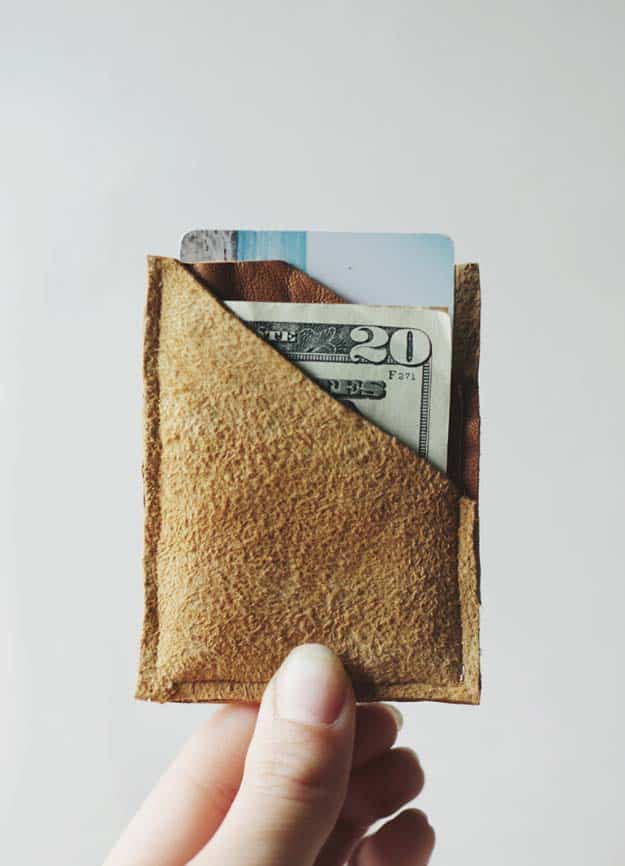 39. Baseball Wall Decor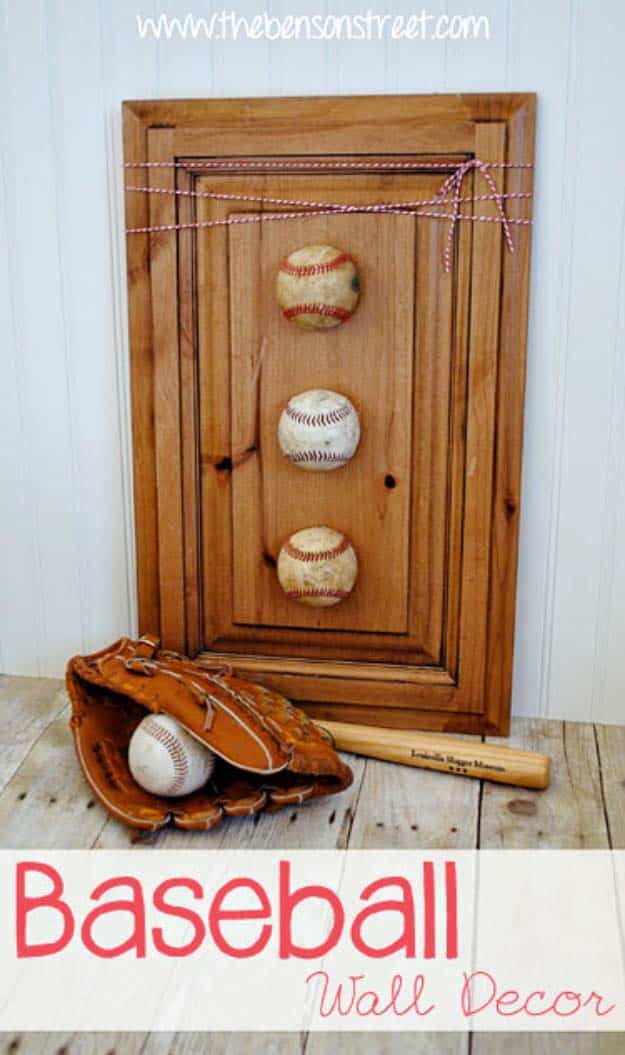 40. Slippers for Him