I was looking for the perfect tray for my perfumes but couldn't find one that I really liked. I already went to different stores, and I had no luck. I wanted something that looks different and has a little bit of height, not like the plain and flat ones you can easily get everywhere. Unexpectedly, I found the one I've been looking for in a DIY video! She only used a plastic plate and tealight holders to make this gorgeous tray of my dreams.
TikToker @woman.of.gold shared a video where she transformed a plastic plate into a stunning decor piece.
She started by removing the labels and then placed the plate upside down on a flat surface. On the four corners of the plate, she placed the tealight holders, right side up. Hanna glued each piece in place, then placed several books on top while it dried.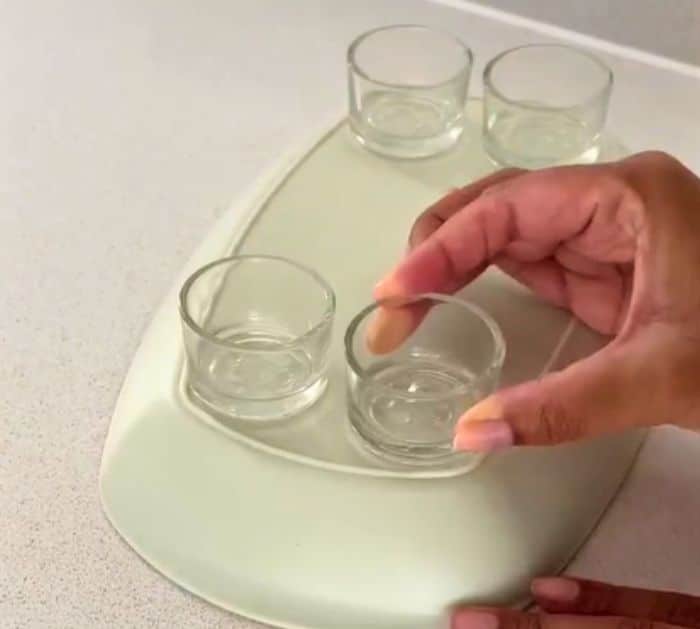 Once dried, she removed the books and spray-painted everything white. To get the texture she wanted, she mixed emulsion tester, color tester, and bicarbonate of soda in a small container. She then used a sponge to pat it on the tray. Hanna also used a brush to get the rough texture that she wanted to achieve. Make sure not to forget the tealight holders. She then let it dry completely.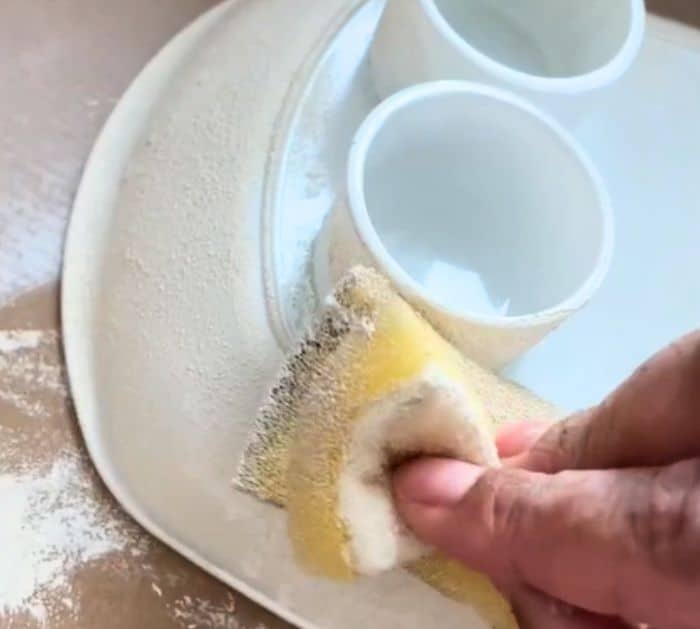 I super love how it turned out. It looks stunning and way different from the original plastic plate. It has the perfect height to display your perfumes or a place for your skincare products. Who knew making small changes could make this plastic plate into an expensive-looking tray?
She posted the video with a caption saying, "I'm really proud of this one! It looks so expensive". Many viewers loved her DIY video and commented on how creative she was. It really is one of the best decor pieces I have ever seen in a while.