Instead of buying an expensive center or coffee table for your living room, try making a DIY version that is cheaper than store-bought! This tutorial by Kims Life on YouTube will teach how to make this trendy table using wooden crates and materials from Walmart or the Dollar store. This table is not only very pretty but is also super sturdy. If you want to know how to make this, then proceed to read down below for the full instructions, and watch their video tutorial as well for more details.
Materials:
4 pieces of wooden crates
1 piece of 2*4 wood
Drak brown paint
Paintbrush
Sandpaper
Screws
Power drill
Nails
Hooks
Cardboard
Small square mirror
Directions:
Step 1
First, grab your sandpaper and start sanding each piece of crate making sure to smoothen any rough edges, then set them aside. Measure the total length of your 2*4 wood, then divide it evenly into 4 pieces. Paint each piece of crate nicely as well as the 4 pieces of wood, then set them aside, and let them dry completely. Start assembling the crates together, simply place them on each of their sides horizontally with their open sides facing out, then secure them in place using screws.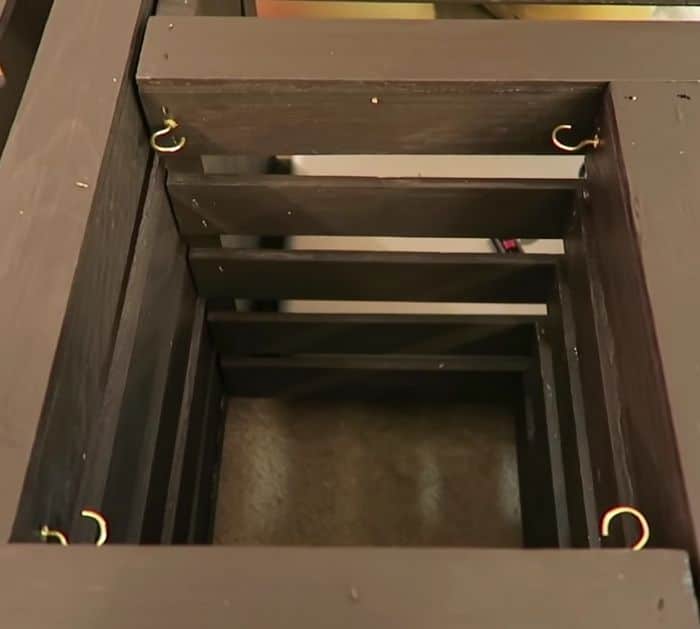 Step 2
After assembling the crates together, you should see a square and hollow center, take its measurement, then cut out a piece of cardboard according to that measurement, and paint it as well. Build the 4 pieces of wood to create a square frame, then attach it underneath the crates using nails, this will be the table's feet. Attach 4 pieces of small hooks inside the hollow square on each side, then place the cardboard on top, and the small square mirror above it.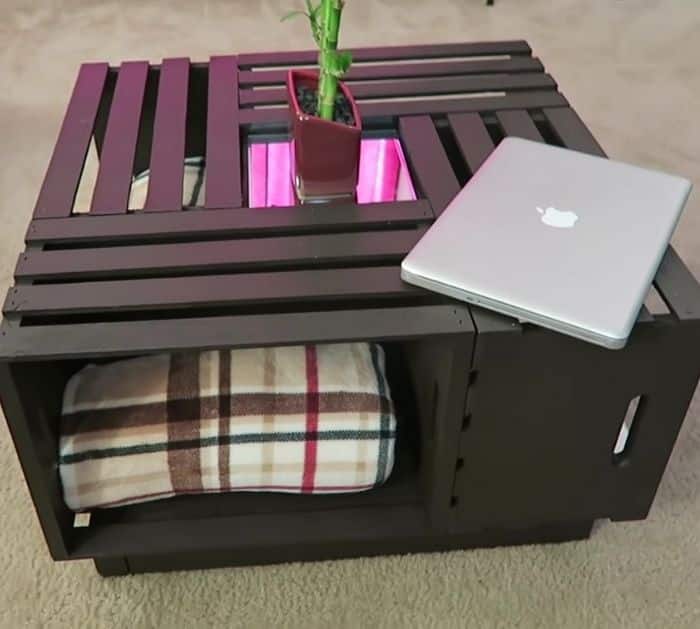 *Thanks to Kims Life via YouTube for all images used here. If you loved this craft, then you'll surely love her other videos too, so give her channel a visit and subscribe!
Trendy DIY Coffee Table Using Crates