Nothing screams fun like these Reese's infused cocktails. They are the perfect drink for dinner parties with friends, and a nice dinner ate home alike. They are incredibly easy to make and require very little skill or effort to create. In only 3 simple steps, you can make your own Reese's infused vodka drinks at home.
Not long ago, I went over to a friends house for a dinner party. As I made my way around the house, greeting everyone I knew, I ran into my friend who invited me to the party. She escorted me into the kitchen where she offered to make me a drink. I of course accepted the offer, well aware o her drink making skills and tendencies to try new recipes. When she started by coating the rim in peanut butter, I became skeptical of what she was making. As the continued to make the drink, I began to catch onto what she was creating for me, a Reese's peanut butter cocktail which is my favorite candy. After my first sip, I fell in love with the drink and begged for the recipe.
Ingredients:
1 c. vodka
1/2 c. Reese's pieces
Ice 3 oz.
3 oz. milk
2 oz. Chocolate Liqueur
1/4 c. peanut butter, for rimming glass
1/2 c. crushed Reese's Pieces, for rimming glass
Reese's peanut butter cups, for garnish
2 tbsp. chocolate syrup
Step 1:
Make the Reese's infused vodka by filling a mason jar 1/2 full with Reese's pieces and then fill the rest with vodka, refrigerate overnight.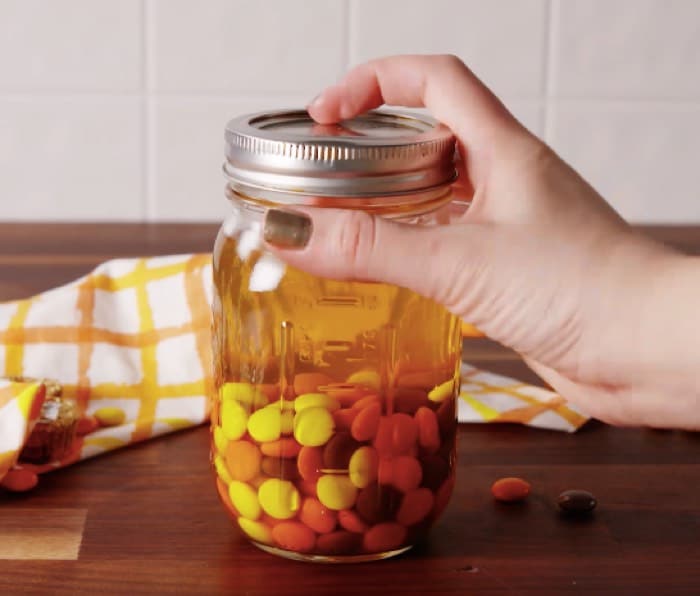 Step 2:
Using a cocktail shaker, mix the ice, milk, chocolate liqueur, and Reese's infused vodka.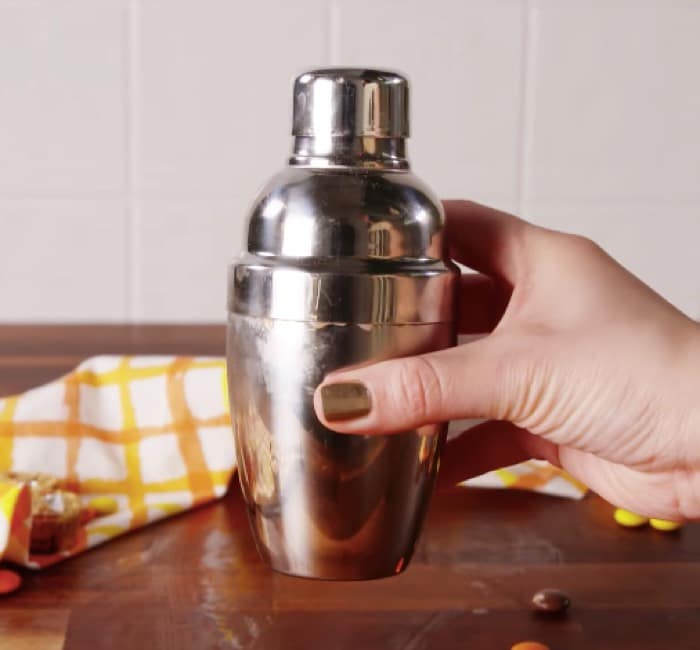 Step 3:
Finish by dipping the rim of the glass into the peanut butter first and then coat the edge in the crushed Reese's pieces. Then, lightly coat the inside of the glass with chocolate syrup before filling with the cocktail. Top with a Reese's peanut butter cup.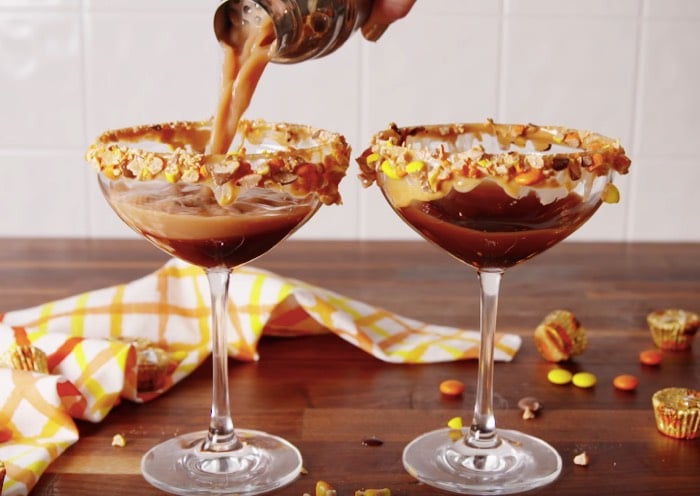 I can't express how much I love this drink as it is super easy to make, and it tastes so good. For a full video how-to, check out the Youtube video below.