If you're tired of seeing your table all worn out and faded but don't have enough budget to replace it, then consider giving it a makeover instead. With just a few materials that you might already have around your house, you can achieve a new look for your table that others may think of as store-bought! This easy and simple tutorial is created by Hometalk on YouTube.
Materials:
Old table
Easy off
Scrubbing pad
Wood sanding machine
Angle grinder with a sanding tool
Dixie Belle white gel stain
Dixie Belle navy blue paint
Foam brush
Cloth
Dixie Belle magnolia garden transfer
Gloss varnish
Directions:
Step 1
After disassembling unnecessary parts of the table and deciding on which part do you want to keep, proceed to spray all over the top with easy off. Let it sit for about 20 minutes, then use a scrubbing pad to scrub off the coat finish. If it doesn't work, then you can use a sanding machine, however, if the paint seemed to have penetrated the wood deeper, then an angle grinder with a sanding tool might work for those leftover colors.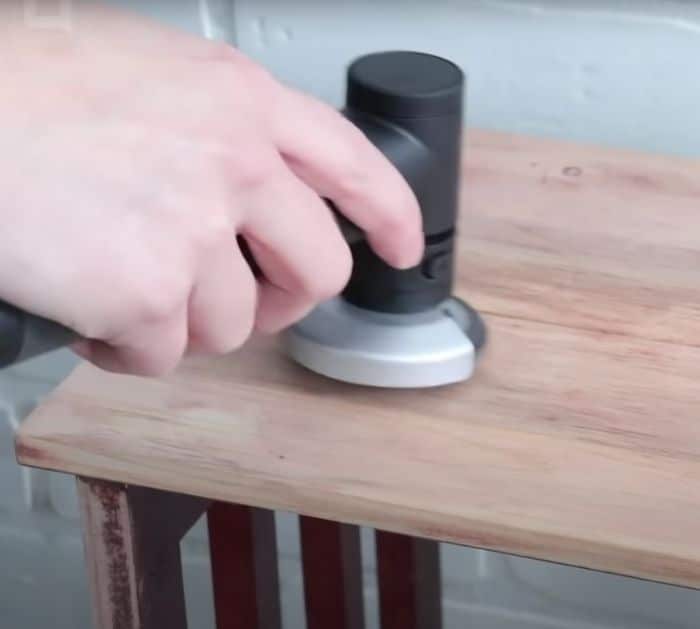 Step 2
Next, start applying and coating it with gel stain, then brush it off immediately with a wet cloth, this would leave only a hint of white hue all over the top and still manage to keep its natural look. Use navy blue paint to color the other parts of the table, then grab your magnolia garden transfer, and cut them into pieces. Place and arrange them any way you wanted to, then rub it tightly to transfer it onto the wood, remove the paper gently once the transfer is complete. Lastly, seal it with gloss varnish and brush the top with a foam brush, let it sit for 2 to 3 hours, then use it.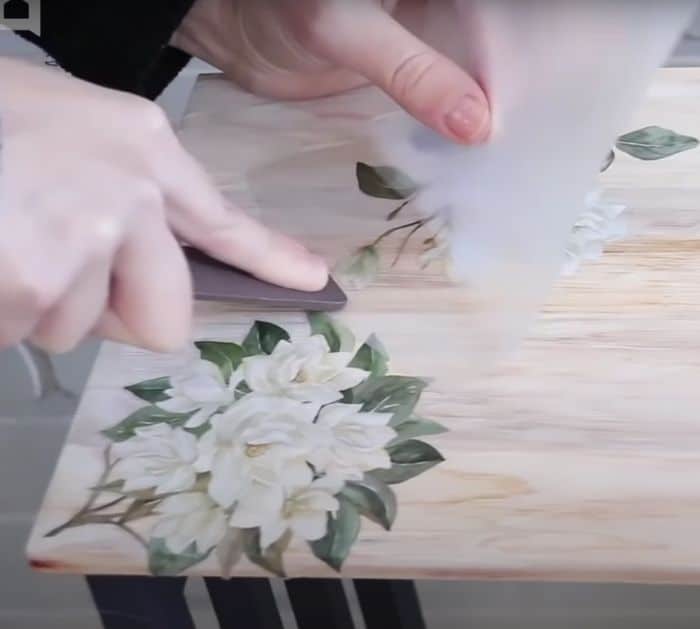 *All these amazing images are thanks to Hometalk via YouTube. Do visit their channel to see more tutorials like this!
Joanna Gaines-Worthy Table Makeover On A Budget